News
>
Celebrity Gossip
December 04, 2007 04:14:29 GMT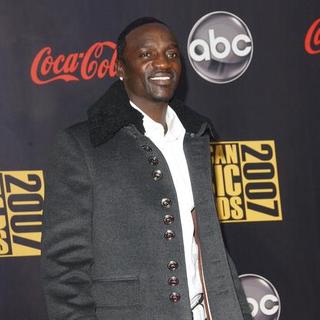 Did appear in Fishkill Town Court Monday morning December 3rd for a hearing on his so famous , was released on his own recognition as he's been pleaded not guilty to charges of endangering the welfare of a minor and second-degree harassment.

The R&B icon was released without bail following his brief court appearance and was ordered to return to court on January 16th next year. A town justice told Akon that he does not have to appear at future court appearances and could instead have his lawyer stands in for him.

News
>
Music News
December 04, 2007 03:55:49 GMT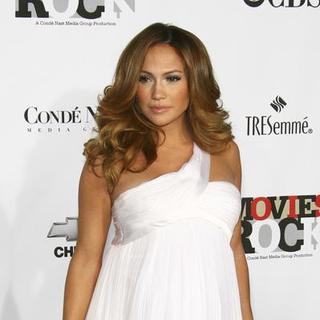 A short clip for 's new video has been leaked online. The footage which runs one minute is for 'Hold It, Don't Drop It', her second single from album ''.

Reports said that it was directed by Melina who also recently released a work for 's It was shot in New York City few weeks ago while the singer had announced her pregnancy, involving a giant disco ball and male back up dancers.

News
>
Music News
December 04, 2007 03:36:53 GMT

who is frequently associated to fellow troubled singer , confirmed that he and his band, , are making a collaboration with her entitled 'You Hurt the Ones You Love'.

"Who would I most like to collaborate with? Amy Winehouse," Doherty told NME.com. "We were working on something last night, actually. It's called 'You Hurt the Ones You Love.'"

News
>
Movie News
December 04, 2007 03:36:50 GMT
The ever-genius-culinary rat spreads his charm once more as "" managed to dominate the nominations of 2008 Annie Awards. On the official announcement made by the International Animated Film Society, ASIFA-Hollywood on Monday (Dec. 3), the Pixar production animation movie snagged 13 nomination, including for Best Animated Feature.

Aside from being nominated for the best animated movie, Ratatouille's director Brad Bird is nominated for Directing in an Animated Feature Production, and its voice actress and actors, Janeane Garofalo, Ian Holm and , are also nominated for Voice Acting in an Animated Feature Production. The rodent tale also manages to get nominated for its character animation, animated effects, production design, storyboarding and music.

News
>
Celebrity Gossip
December 04, 2007 03:30:31 GMT

has, on Monday morning December 3rd, been ordered by a judge to get herself booked by December 11th, due to her DUI arrest back in March, otherwise a warrant will be issued for her arrest.

The film and TV actress didn't attend her DUI hearing in Los Angeles, but a judge told her lawyer to make sure the star has her fingerprints and mugshot taken before December 11th. A bench warrant will be issued for her arrest should she not comply with the order.

News
>
Music News
December 04, 2007 03:13:46 GMT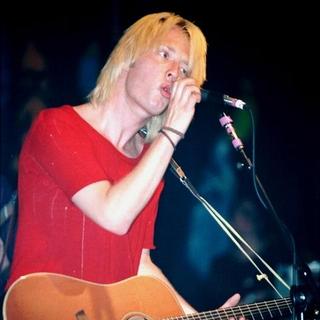 In relatively the same time after announcing that 'Jigsaw Falling Into Place' will be made the first single off of '', premiered the music video. The clip was posted on their YouTube account under heading 'Jigsaw Falling Into Place (thumbs down version)'.

It was originally footage that was aired on the band's webcast back on November 9. It's a black and white clip where the band members wear bicycle helmets.

News
>
Music News
December 04, 2007 02:53:29 GMT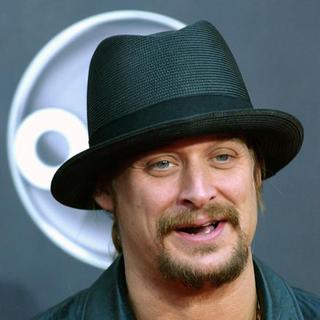 As expected, brings his 2007 album '' out for a tour that is dubbed 'Rock and Roll Revival'. The rapper will kick it off January 25 and visit some casinos which date will be determined further.

Along the way Kid will be supported by a number of his entourage, but the only announced act so far is Reverend Run from Run-DMC.

News
>
Music News
December 04, 2007 02:19:01 GMT

While his third single from '' is yet to be determined, out of spite released a music video for his track 'Runnin' My Momma Crazy'.

The clip was shot back on November 20, and runs through a three days course. AllHipHop.com reported that the shooting took place in Tampa, Fla.

News
>
Movie News
December 03, 2007 09:48:59 GMT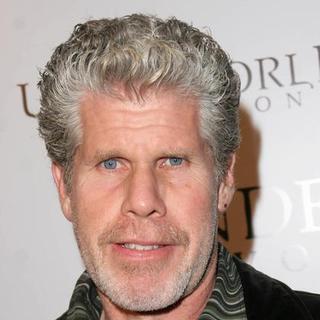 , , , , , and are about to star together in a new action thriller feature set to be produced by former Universal Pictures head Sid Sheinberg, "Untitled Gehenna Project."

The Hollywood Reporter reveals that Gooding and Manning will join the likes of , Franky G, , Stephanie Jacobson, and Brandon Fobbs to play members of an elite group of soldiers who got sent on a covert mission to retrieve a missing scientist, portrayed by Perlman, from an underground lab.

News
>
Music News
December 03, 2007 09:35:05 GMT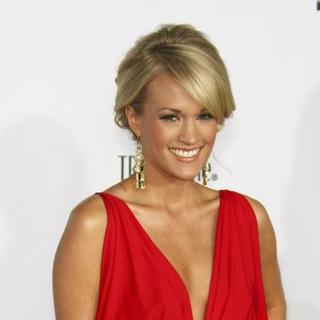 Movies Rock, the harmonious clash of music and classic movies happened on Sunday, December 2. , highlighted the event by delivering a rendition of ' 'The Sound of Music', her mom's favorite.

The event held at Kodak Theater was a gathering of movie icons such as , and with notable musicians like , , and .

News
>
Movie News
December 03, 2007 09:07:44 GMT

A producing name behind the recently-released "" is on the move to develop his next horror thriller feature. Report brought by Variety informs that Malek Akkad has optioned rights to make "" via his Trancas Intl. Films.

Story centers on a group of estranged best friends who are reunited after another commits suicide. The gathering unexpectedly ends up becoming a bloodbath because meeting was set up as retribution.

News
>
Movie News
December 03, 2007 08:37:50 GMT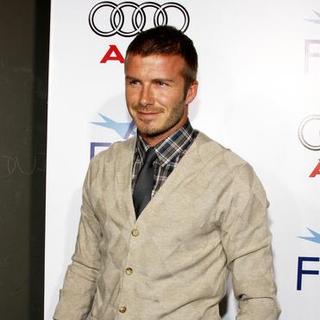 Noticed for his well-built physique, is said to get touted for a cameo appearance in 20th Century Fox period epic "."

The famous soccer athlete is reported by U.K.'s the Daily Star to catch the eye of star , who thinks he would be ideal to play to play a hunky builder. The actress has even recommended him to the project's director, Baz Luhrmann.

News
>
Celebrity Gossip
December 03, 2007 07:29:14 GMT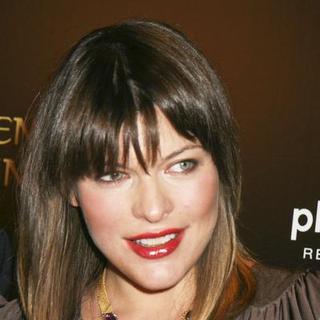 Has given birth to her first child ever early last month, it was not until Sunday December 2nd that made public the first official photo of her newborn baby girl. In a post on her , she also explained on why she and her film director fiance Paul W. S. Anderson named her Ever Gabo Anderson.

"The name Ever is a Scottish boy's name, Paul has Scottish blood in him (not to mention two tartans in his family!) so we wanted to give her a name that reflected her "celtic" roots, while her middle name Gabo - pronounced "Gabeau" - is a mixture of my parents names! The first two letters are after my mom's first name, Galina and the last two letters are after my dad's first name Bogie!"

News
>
Movie News
December 03, 2007 07:28:17 GMT
The spell Walt Disney Pictures' "" has cast apparently still works great as it continues to draw most of moviegoers' attention in its second spin on the domestic box office.

On the weekend running November 30-December 2, 2007, the princess flick gloriously remained at the top spot of the chart after scoring a hefty $16.4 million in ticket sales. Total gross it has garnered now is reported to be $70 million.

News
>
Music News
December 03, 2007 07:25:54 GMT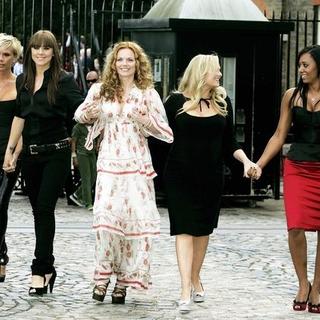 'Girl Power' was omnipresent in the first concert of ' reunion scheme. The band kicked off the world tour in Vancouver, Canada on Sunday, December 2, with 20,000 people in the audience seat.

The opening song was the upbeat and highly-energetic 'Spice Up Your Life' that was followed by a greeting from 'Sporty Spice' . "How ya' doing?" she shouted to the audience who roared in return. Among the crowd were Victoria 'Posh Spice' Adams' husband and Canadian singer .