News
>
Celebrity Gossip
July 18, 2006 04:40:16 GMT
"Man, I got kids now," said in an interview aired Monday July 17th on NBC's "Today" show. "It completely changes your perspective. And certainly takes the focus off yourself, which I'm really grateful for."

Further he continues "I've had my day. I made some films and I've really had a very fortunate life. And it's time for me to share that a bit. I'm so tired of thinking about myself. I'm kinda sick of myself".

News
>
Celebrity Gossip
July 18, 2006 04:19:00 GMT
Speculation is mounting in Hollywood that and her best friend Gayle King are gay. However, the talkshow queen has, in the August issue of "O," the Oprah Magazine, explained that that some people misunderstand their close relationship.

"I understand why people think we're gay," she says. "There isn't a definition in our culture for this kind of bond between women. So I get why people have to label it - how can you be this close without it being sexual?"

News
>
Celebrity Gossip
July 18, 2006 03:45:56 GMT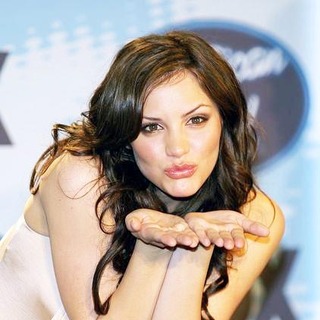 Her absence from American Idol Live Tour sparks conspiracy. And now after some of the rumors circulating about her, finally, in a letter posted on fan site KatharineFans.com last week, laid the rumors to rest.

There on the Web site she wrote "I have heard a rumor that I will be missing the entire tour, I can assure you that that is completely false. I am looking to join the tour around the 21st. That is the doctors (sic) orders, not mine."

News
>
Celebrity Gossip
July 18, 2006 03:25:17 GMT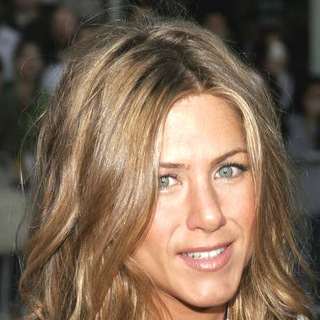 Fans of famous TV series "Friends" could expect at least one more episode of it as former cast member said in an interview with the British talk show "Richard and Judy" that she would like to reprise her role as Rachel Green in a reunion show.

Aniston claimed she missed the show at times and would like to revive her role as Rachel for a special, saying in a TV interview that was set to air Monday July 17th on Channel Four "The only thing I can think of doing is maybe for fun doing a Thanksgiving episode. Our Thanksgiving episodes were really fun."

News
>
Celebrity Gossip
July 18, 2006 02:48:16 GMT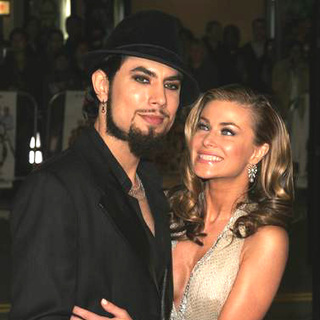 After less than three years of marriage, Hollywood couple and have called it quits. They announced that they are "amicably separating", Electra's rep Brit Reese said Monday July 17th, while would not elaborate on the reasons behind the split.

Electra and Navarro, who is the host of TV series "Rock Star: Supernova", documented their November 22nd, 2003 wedding on MTV's "'Til Death Do Us Part: Carmen & Dave." The pair met on a blind date, and "it was love at first sight," Electra told The Associated Press during an interview in 2004.

News
>
Music News
July 18, 2006 02:10:36 GMT
Talk is heating up about 's plan to reveal her "Public Affair". Yes the newly divorcee is intended to spill her guts.

While MTV is doing the world premiere of some of the hottest videos of the summer simultaneously on TRL and online at MTV Overdrive (www.overdrive.mtv.com), the pop singer has been set to premiere the video for her new single "A Public Affair" from her latest album of the same name on TRL Wednesday July 19th at 3:30 ET/PT.

News
>
Movie News
July 17, 2006 08:43:21 GMT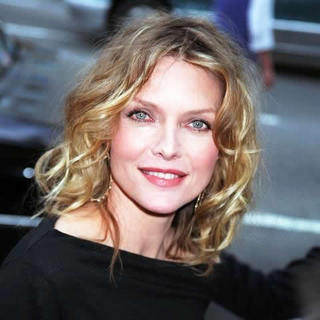 The cast is complete now as New Line has picked to play the "" villain, Velma von Tussel, the former Miss Baltimore Crabs beauty queen-turned-bitter Baltimore TV station owner.

Thus, the actress will star in the musical comedy alongside the already onboard star-studded cast, , , , and newcomer , who's been set to play lead Tracy Turnblad.

News
>
Celebrity Gossip
July 17, 2006 06:43:05 GMT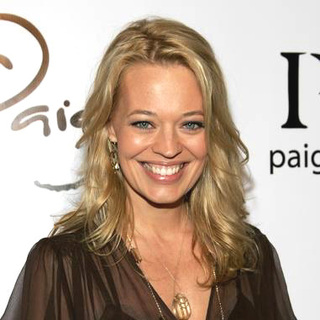 and Christopher Eme engaged. The actress spills her guts while promoting her new TV series "Shark" at the Television Critics Association press tour in Pasadena, California.

"He brought me home, covered my eyes and took me up to the bedroom. He had candles lit everywhere and champagne on ice. He had gotten this huge canvas and painted it with words that said in French 'And you come with me forever.'" Further she revealed that Eme also put their photograph at the bottom of the canvas with the words 'Toi et Moi' ('You and Me').

News
>
Celebrity Gossip
July 17, 2006 06:16:28 GMT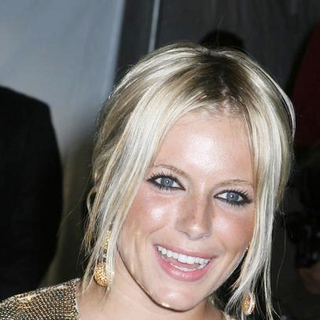 Left behind her on-off relationship with , is now focusing her love to new beau .

She apparently loves the man so much and considers their romance very serious that the actress is said to have invited her mother to Canada to meet him.

News
>
Movie News
July 17, 2006 03:53:19 GMT
The estimated ticket sales at the North American box office for July 14-16 period shows the dominance of the "Pirates". The adventure, action, comedy flick, tentatively titled "", taking in another $62.2 million in ticket sales, thus rules the movie chart for a second weekend.

On top of that attainment, the movie also has quickly become the year's top-grossing film, rocketing past "," which has taken in $232 million in eight weeks, with the "Pirates" sequel raising its 10-day total to $258.2 million. Meanwhile, The Wayans brothers comedy "" claims the 2nd spot with about $21.7 million, just one place ahead of "" at 3rd with $21.3 million.

News
>
Celebrity Gossip
July 17, 2006 03:31:28 GMT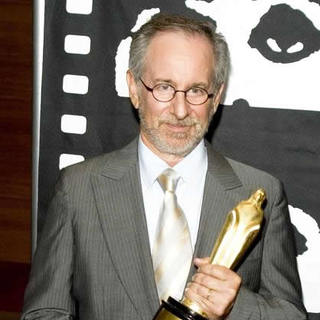 The 42nd annual Chicago International Film Festival, held Saturday July 15th, 2006, at the Sheraton Chicago Hotel & Towers, saluted acclaimed director and producer Steven Spielberg for his countless contribution to film industry.

Thus, the man has been handed the Chicago International Film Festival's Gold Hugo Lifetime Achievement Award for the three decades of incomparable cinema.

News
>
Celebrity Gossip
July 17, 2006 02:57:51 GMT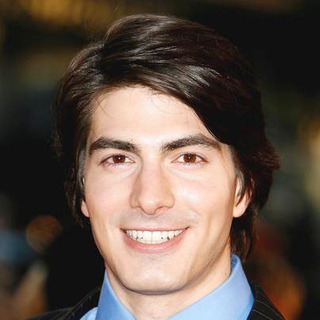 The success of "" to become one of the top-grossing films of the year has brought its main cast, , to spotlight and most of all provided him with more film offers. Acting aside, the actor reportedly has been offered half a million dollars to pose naked for Playgirl.

A source revealed to America's In Touch magazine: "Brandon is gorgeous, and the editors noticed. He has the body and face of a Greek god." That's maybe the reason why the handsome star has been approached by the magazine to bare all in their pages.

News
>
Celebrity Gossip
July 17, 2006 02:26:14 GMT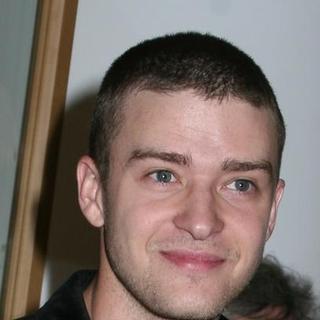 That has "done way too many drugs already", that's shocking. But it's true.

The pop singer has, in an interview with the Observer Music Monthly magazine, admitted to taking drugs. He says "I've done way too many drugs already. I've already inhaled and I've already - who knows...?"

News
>
Celebrity Gossip
July 17, 2006 02:08:24 GMT
The young, beautiful, and talented singer and longtime boyfriend Deryck Whibley of the band tied the knot Saturday afternoon July 15th, 2006 in California.

The outdoor ceremony took place at a private estate in the coastal city of Montecito, 90 miles northwest of Los Angeles. People magazine noted there were about 110 guests in attendance, including Whibley's pals at the band and a longtime friend of Lavigne's.

News
>
Movie News
July 15, 2006 04:52:00 GMT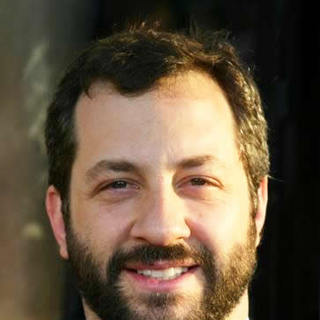 and are working together again. Thanks to the forthcoming film project of "Super Bad" that makes it possible for the twosome, previously teamed in the box office hit "", to reunite once again.

While Apatow will produce the comedy flick, Rogen will co-star and also is co-writing the screenplay with Evan Goldberg. Elsewhere, Saturday Night Live's is in talks to co-star and Greg Mottola is giving hand at directing.