News
>
Music News
December 13, 2007 06:44:47 GMT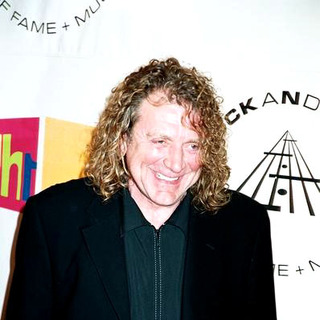 , one of the most talked about reunions this year is creating frenzy among their fans after delivering a praised set on December 10 at London's O2. The band is now rumored to play a further three nights gig at New York's Madison Square Garden to satisfy their Stateside fans.

This rumor was prompted after several insiders leaked the information to the media that the members of the band discussed the possibility of playing in the States in the backstage. A source told The Sun, "One of the guys (in the band) started talking about their three concerts at the Garden. There was a consensus of, 'Why not?'."

News
>
Celebrity Gossip
December 13, 2007 06:11:19 GMT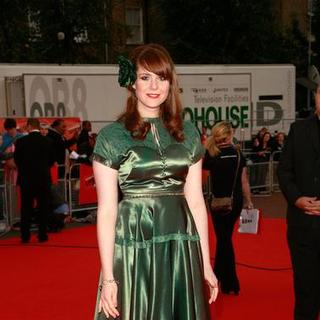 Channeling her diverse inner creativity beside that of singing, has revealed that she is currently writing a series of short stories and plans to release a book in the future.

The British songbird told NME.com she is working on a story for children based on a seven-foot transvestite named Roy, and that author Roald Dahl is an influence on the work.

News
>
Music News
December 13, 2007 05:26:22 GMT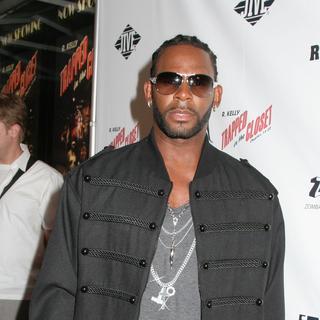 After tossing off his tour bus, is in possible threat to stop his 'Double Up' tour permanently. Not because Ne-Yo is making a retaliation but since activists are gathering a plan to boycott the tour by rallying outside his upcoming concert in Los Angeles.

The African-American campaigners are unhappy that the R'n'B singer is earning money while his child pornography trial is still unsettled. They will voice their protests outside L.A.'s Forum on Friday, December 14.

News
>
Movie News
December 13, 2007 05:20:18 GMT

The official first trailer of 's "" has been released by Sony Pictures. In the beginning of the trailer, it can be seen that Adam Sandler's character is described as a great Mossad agent stating, "His training is lethal. His skills are legendary."

As what can be seen in the trailer, the comedy movie resolves around Sandler's character. He is an Israel Intelligence Agent who is forced to fake his death and move to New York City. In the city that never sleeps, he then changes his identity by becoming a hairstylist. The movie trailer suggested that in the beginning, nobody believes his new identity but he proves them wrong.

News
>
Celebrity Gossip
December 13, 2007 05:03:02 GMT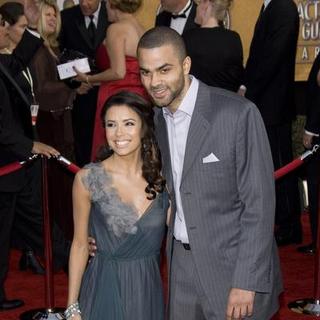 and husband are facing early test in their five-months-old marriage with a French model comes out with a claim that she's the basketball player's other woman.

Alexandra Paressant, a top model who briefly dated Brazilian soccer star , told X17online in an exclusive interview by the phone that she hooked up with the San Antonio Spurs star in Paris this past September, and then again in Texas in October.

News
>
Music News
December 13, 2007 04:36:47 GMT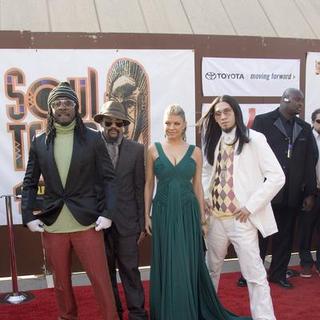 The noise level at a concert was too high that police officers were forced to cut it short. The law enforcer received complaints from local residents in San Diego, California when the R'n'B group performed outdoor on Monday night, December 10.

The residents whose range reach as far as two miles away, sent the police down to the venue when the 11.15 P.M. curfew was ignored. Upon receiving the news, singer aka Fergie calmly told the crowd that they would have to end the show earlier than scheduled.

News
>
Movie News
December 13, 2007 04:20:09 GMT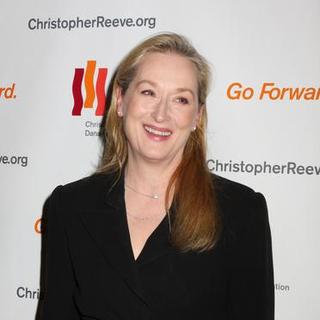 from "" have been released. The images that featured , , , , and are given exclusively to Cinematical.

Two of the pictures posted in the site's gallery depicted Seyfried's character, Sophie, dressed in her wedding dress, while three other photos pictured Streep jumping on a bed, standing against white wall and talking to Brosnan. On another image, Brosnan and Firth can be seen standing on a dock carrying their luggage.

News
>
Celebrity Gossip
December 13, 2007 04:00:44 GMT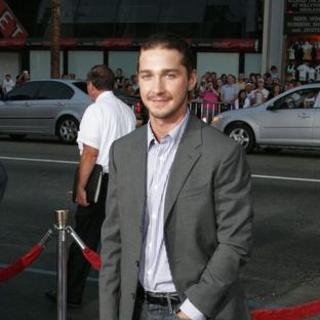 Misdemeanor trespassing charge against actor was dropped Wednesday morning, December 12.

The 21-years-old actor appeared in a Windy City courtroom at 9 A.M. Wednesday to answer the criminal charge when Walgreens Co. and a security company announced via a letter they will not continue a case involving criminal charge against the actor for refusing to leave one of the chain's stores in early November.

News
>
Music News
December 13, 2007 03:54:22 GMT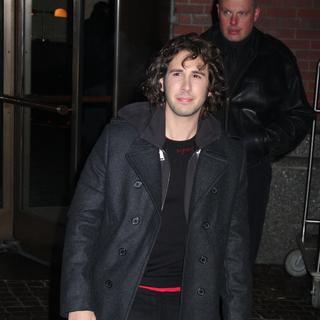 New releases this week are still unable to kick 's '' down from his comfortable position at #1 on Billboard Hot 200 chart. The album moved 581,000 copies, an 8 per cent increase from last week, making it the longest Christmas record to stay in the position. Only ever did this with his season album in 1957.

Coming in at #2 on the chart is ' '' that climbs one place after moving 234,000 copies. ' '' replaces her album's position at #3 by shifting 204,000 copies, followed by Now 26 compilation (158,000) that remains tight in its fourth position.

News
>
Celebrity Gossip
December 13, 2007 03:44:10 GMT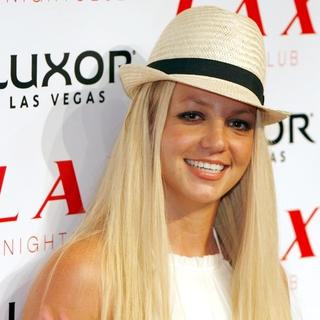 is at it again. The troubled pop star skipped a scheduled deposition Wednesday morning, December 12 in her ongoing child custody dispute with ex-husband due to a "mysterious illness."

Britney was expected to submit to questioning at the LA offices of K-Fed's lawyer Mark Vincent Kaplan, giving her long-delayed deposition in their ongoing custody battle. She, however, didn't show up at the court-ordered hearing after having some sort of medical condition or illness which at the end of the day claimed as "anxiety."

News
>
Movie News
December 13, 2007 03:07:26 GMT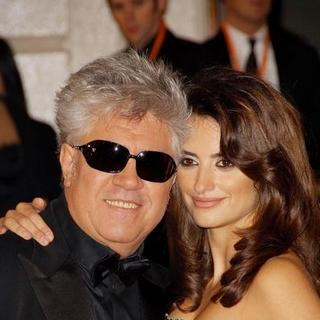 "Los Abrazos Rotos", translated as 'Broken Hugs', has found its helmer as Pedro Almodovar announced that he has decided to do the project. On Tuesday, December 11, at the launch of EMI's new CD compilation of 29 songs used in his movies, 'B.S.O. Almodovar', the 2003 Academy Award winning director gave out the confirmation.

On the occasion, the Spanish Director described the movie as a crazy love story saying that it is a "four-way tale of amour fou, shot in the style of '50s American film noir at its most hard-boiled." He also noted down that though there will be humor in the picture, "Abrazos" won't fall into the category of comedy. Apart from that, the helmer of "" hinted that it is set in the 90's and current day and will be characterized with "fate, the mystery of creation, guilt, unscrupulous power, the eternal search of fathers for sons, and sons for fathers" as quoted by Daily Variety.

News
>
Celebrity Gossip
December 13, 2007 02:57:44 GMT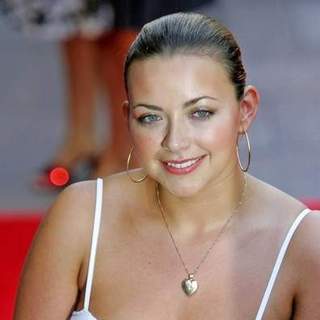 Has been in a longterm relationship with her baby's daddy Gavin Henson doesn't mean that is planning to rush down the aisle. The Welsh singer, on the other hand, has revealed she will not marry Henson for at least 10 more years.

Church has revealed her ideal age for getting hitched is 32 and is eager to have three more children in addition to her newborn daughter Ruby Megan Henson. She, furthermore, also wants to see Gavin gives up his rugby career and be "a bit more sensible".

News
>
Music News
December 13, 2007 02:57:38 GMT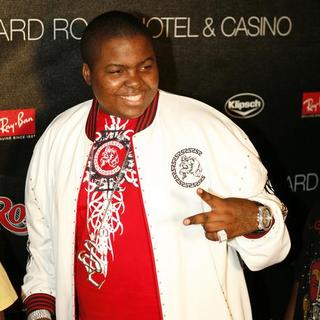 Jamaican rapper never hinted that he would shoot many music videos at relatively the same time, but he does premiere another one from his debut album, ''.

Just one month after dropping video for his third single 'Take You There' and few days after releasing a clip for his off-album single 'Gotta Move Faster', the rapper gives the latest, 'Kingston'. The clips suggests that it was directed by D. Sikorski.

News
>
Celebrity Gossip
December 13, 2007 02:31:06 GMT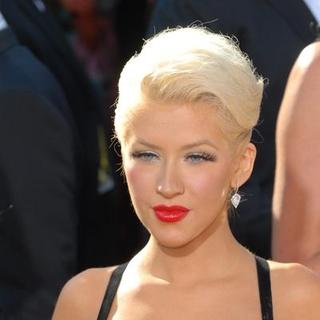 The very pregnant has an odd craving. The expectant singer has a craving for her own nude pictures.

Aguilera, who proudly showed off her pregnant stomach in a series of naked shots for Marie Claire Magazine's January 2008 issue, was reportedly so impressed with the photographs and has asked the magazine to produce a set of enlarged versions for her to be displayed in her house.

News
>
Music News
December 13, 2007 02:09:46 GMT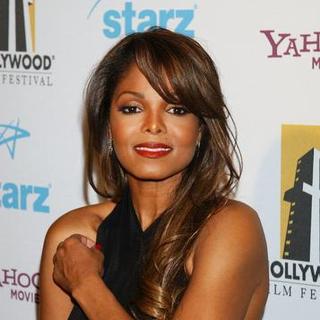 While it was announced by Universal Japan that 's brand new single will be out this Saturday, December 15, the on-line media and the airwaves manage to get it days before.

'Feedback', an up-tempo piece which is produced by Rodney Jerkins has hit the net for what appears to be the first single from the R'n'B diva's 2008 album. The song has been posted on her .