News
>
Music News
April 07, 2008 06:22:26 GMT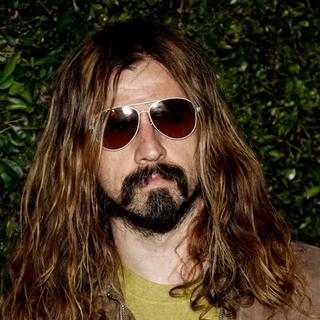 While busy cultivating his new film project, "Tyrannosaurus Rex", has been sparing time to record his fourth studio album. The former frontman of heavy metal band White Zombie has several materials ready to be molded into an album but is still gearing more ideas to complete it.

On the April 5 post on his MySpace, Rob wrote, "Work on the new album is moving along great. We have about 10 songs so far and are still writing away like maniacs. No release date as of yet." No title has been suggested nor a release date.

News
>
Music News
April 07, 2008 05:08:55 GMT

A report surfaced that has snagged 's choreographers for her own upcoming world tour to support her album "". Kylie who is deemed the Princess of Pop has mapped out a plan for an extensive tour with Talauega Brothers taking care of the choreography but Madonna's camp decided to do the same.

Richmond and Tone, a famous dancer pair for celebrities, are being torn into two between choosing to support Kylie or Madonna aka the Queen of Pop but it was reported further that the latter has won the battle. "Rich and Tone are hot property," a source told The Sun. "They had agreed to do Kylie's tour but then Madonna came calling. You don't turn down the Queen Of Pop - even if you've made an arrangement with the Princess."

News
>
Celebrity Gossip
April 07, 2008 05:05:20 GMT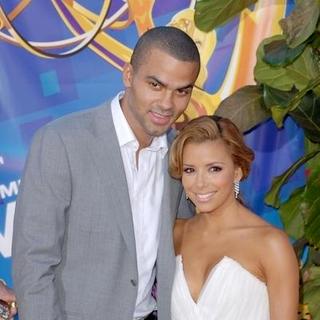 is on the right side over reports which were made public by X17online that he has cheated on his actress wife with French model Alexandra Paressant. The site has on Friday, April 4 issued an apology to the basketball player over its accusation that he had an affair with Paressant after he married Eva.

Back in December 2007, X17online published several reports regarding the apparent affair Tony had with Paressant. The site, furthermore, even claimed to have an with Paressant who by the phone claimed that she hooked up with the San Antonio Spurs star in Paris in September, and then again in Texas in October.

News
>
Movie News
April 07, 2008 04:57:40 GMT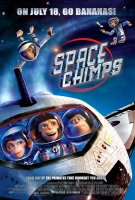 The 20th Century Fox have brought out the first teaser trailer of the forthcoming animation comedy film "" together with the launching of . The video footage takes nearly one and a half minutes to be previewed.

Started with a shot of the space, the teaser then shows its three leading chimpanzee characters, Ham III, Luna and Titan. The footage continues by showing the moment their spaceship was about to be launched as well as the training of the three chimps. The compilation of clips pretty much gives out the idea of the film's comedic tone as it showcases Ham III's slack attitude.

News
>
Celebrity Gossip
April 07, 2008 04:51:48 GMT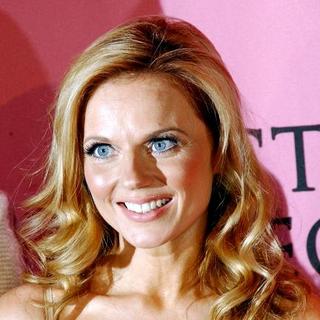 One of the is not single anymore as it was reported that she has found a new love. Reports say that Geri is dating Ivan 'Flipz' Velez, a dancer whom she met during the Spice Girls reunion tour. Ivan was working as the dance choreographer for the all-girls band.

Gery and Ivan were very close while working on the Spice Girls tour, but it was not until the end that things started to heat up between them. A source said that after the tour ended and they were separated, Geri started to miss Ivan a lot and decided to visit him in Los Angeles. "Geri and Ivan met on the tour and were working very closely together. Towards the end, it began to heat up and turn into something more. She found she missed him after the tour ended in February, so she flew out to Los Angeles to be with him," so said the source.

News
>
Music News
April 07, 2008 04:39:26 GMT
One of the longest running rumors swirling in the music industry is that will do a theme song for the new Bond movie, "". In a report published on Saturday, April 5, The Sun claimed that the troubled singer has teamed up with to record for the project.

"Amy and Mark are really excited," a source told the publication. "They see this as the biggest thing they have ever done. Mark collected her clothes and guitar to take to his place. She will join him soon and they will lock themselves away to write and record the song." The pair supposedly enter the booth this week in Ronson's studio in Henley.

News
>
Movie News
April 07, 2008 04:27:36 GMT

Weeks after the "Pirates of the Caribbean" star has been rumored to be making a cameo appearance in the highly anticipated "", one of the film's stars hinted that the speculations maybe possible. According to reports, the 22-year-old actress has revealed her wish to have the 44-year-old actor guest appearing in the Disney's movie.

In an interview with Extra, the new face of Degree Girl dished out that the filmmakers behind the successful Disney Original Movie series should get the '80s teen heartthrob from television series "21 Jump Street" to guest star in the third installment of HSM. "I would love for Johnny Depp to be in it. He did say in an interview that his kids love High School Musical and he wouldn't mind doing a cameo," confessed the actress/singer. "We should really jump on that one."

News
>
Music News
April 07, 2008 04:22:43 GMT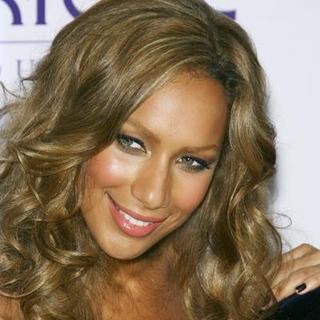 Successfully crossing her music to American market, is now the center of a biding war for the use of her music. Movie bosses in Hollywood reportedly are eying to gain the right to her single hit "Bleeding Love" as well as two others from her album "" to be used as movie themes.

"A number of huge offers are on the table for Leona's songs," an industry insider said. "The bids for 'Bleeding Love' are staggering. They are into seven figures. The offers are for major blockbusters - some just around the corner." The source also said that Lewis is considered to be the new if the deal is through. "This could turn 'Bleeding Love' into the biggest song of the decade - like 'I Will Always Love You'. Last week, Leona became the first British solo female to top the US Billboard Hot 100 chart in 21 years with 'Bleeding Love'," the source added.

News
>
Music News
April 07, 2008 03:58:04 GMT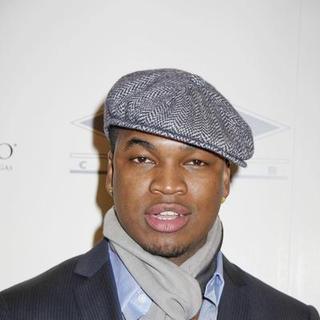 A new track from called "Used to You" has surfaced on-line, allegedly the one which will be included in his upcoming album "". It is a mid-tempo track that includes '80s electone in the background, a genre that fits his description of how he wants the album to be presented.

Ne-Yo said previously that he was inspired by Rat Packers such as and Sammy Davis Jr. when he developed the album. "Years ago, if you weren't wearing the right suit or have a correct crease in your pants, you couldn't even get in the door -let alone on stage to perform," he explained. "For me, the sharpness of Sammy and Sinatra is the kind of style I strive for in clothes and music. 'Year of the Gentleman' is named in honor of those guys."

News
>
Celebrity Gossip
April 07, 2008 03:56:52 GMT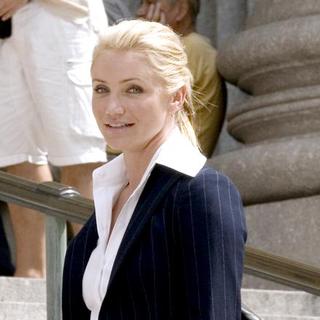 Recently claimed to be feeling happy with her single status, sparks another romance rumor after she's been reported to be dating movie hunk . The twosome reportedly have been enjoying a string of secret dates.

Cammy and Butler are said to have been on three dates in just ten days. They recently were seen at Teddy's Bar in the Roosevelt Hotel, where an onlooker claimed, "there was a lot of thigh and arm touching which got more progressive as the night went on".

News
>
Music News
April 07, 2008 03:31:13 GMT

Producer turns singer will release a self-titled debut album on June 17 via Universal Motown/NextSelection and the first single confirmed to be lifted from the effort is "Diamond Girl". A music video for the song has been premiered on BET's 106 & Park on Friday, April 4.

The clip directed by Chris Robinson simply shows classic-looking Leslie performing the song on-stage and backed up with a full band. Leslie recently premiered the new single on BET's Spring Bling which is slated to air later this month. "Diamond Girl" which is available on iTunes and other music outlets has entered the Billboard Hot 100 chart at #95.

News
>
Movie News
April 07, 2008 03:30:51 GMT

The Columbia Pictures' blackjack drama "" has proved its dominance at the North American box office as the Robert Luketic's film reigned over "" and "". At this weekend box office that ended Sunday, April 6, 2008, the film that features , , and has stayed atop by earning $15.3 million.

Despite facing a drop of about 36.4% in ticket sales, the film about a group of MIT students who do the illegal card-counting act to win million in blackjack tables in Las Vegas has raked in total $46.7 million after 10-days of screening. Seeing the success garnered by the film so far, the movie co-produced by Spacey is reportedly expected to continue to do better at the box office.

News
>
Celebrity Gossip
April 07, 2008 02:58:13 GMT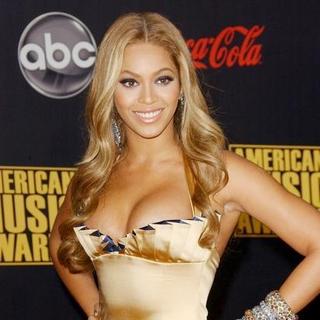 Speculation is still mounting on a supposed wedding of and longtime boyfriend . And while people are busy guessing, new rumor surfaced by the hour that the couple are about to make their marriage public during the hip hop mogul's "Heart of the City" joint concert with .

MediaTakeOut, the first to disclose that matter, claimed to have heard whispers that Blige and Jay-Z will have a special guest at their "Heart of the City" concert in Houston on Thursday night, April 10 who's Beyonce herself. It is said that during the tour stop in Houston, which is Beyonce's hometown, the pair will officially come out as husband-and-wife.

News
>
Music News
April 07, 2008 02:52:04 GMT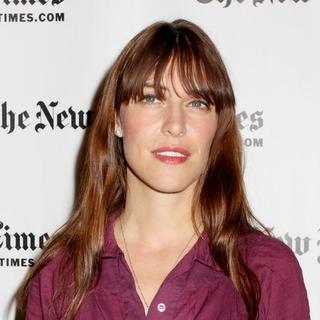 was nominated for five categories in 2008 Juno Awards and she took home, all five of them. The 32-year-old singer made an exceptional sweep at the Canadian event on Sunday, April 6 when her album "", her single "1234" and her profession as a songwriter successfully moved out her competitors.

"I made a record with my buddies in a house, people's ears were open to it for whatever incomprehensible reason, and then those people brought me more people in my world," Feist said on her acceptance speech that was scribbled on her hand. Ironically her wins made and who were nominated for six and five respectively, walked away with none.

News
>
Celebrity Gossip
April 07, 2008 02:42:18 GMT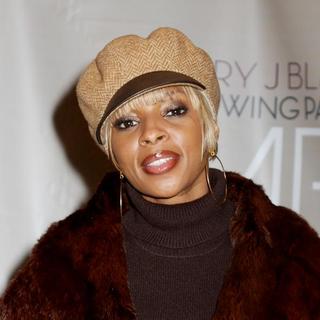 No mention of a marriage had been made just yet by either or despite heavy media coverage on their supposed wedding. Should the couple are really married, it seems the only person willing to make it public is who sent her congratulation to both music stars publicly.

Multiple news media and sources say that the celebrity couple married at Jay-Z's New York apartment on Friday, April 4. And while there has been no official word, Blige wasn't quite so tight-lipped, sent her congratulation at the Greensboro, North Carolina stop of her "Heart of the City Tour" on Saturday night, April 5.