News
>
Music News
April 03, 2007 05:16:22 GMT
One hour and 45 minutes is the approximate duration of Glastonbury Festival's sold out tickets. Opened on April 1 at 09.00 BST, 137,500 tickets were gone as fast as lightning on websites like eBay.

Michael Eavis, the festivals' organizer said that he was thrilled and considered it as a 100 percent success. "It's probably the fastest time we have ever sold out," he told BBC News. A total of 400,000 goers have bid for their tickets through new ticketing system and were successful. However, fans who don't get their tickets can put their hopes to those putting their tickets back on sale or the ones not paying the bill on April 22.

News
>
Movie News
April 03, 2007 05:05:17 GMT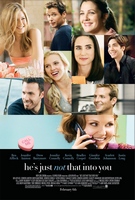 Snatching the next stint after his directing work for Warner Bros.' comedy "", Ken Kwapis has landed deals to again provoke laugh in "", Variety has revealed.

A New Line Cinema and Flower Films production, the comedy is an adaptation of the best-selling nonfiction book by former "Sex and the City" writers Greg Behrendt and Liz Tuccillo. Story is said to use a comic question-and-answer format to teach women how to stop kidding themselves when men aren't interested while also involving a hard-line advice guy who falls for a woman that seeks him out because she can't figure out the men in her life.

News
>
Celebrity Gossip
April 03, 2007 04:50:10 GMT
and fiancee Penny Lancaster are a romantic couple. The pair, who engaged at the top of the Eiffel Tower in early 2005, is planning to wed in mid-June on an Italian island.

Unlike his fellow celebrities Rod, however, would not have his third wedding in castle. The self-described Scottish rock singer reportedly telling friends, "I'm not doing a castle. Everyone does f*****g castles."

News
>
Celebrity Gossip
April 03, 2007 04:34:43 GMT
has just found her identity. The pop singer has dropped her "J.Lo" moniker, telling Britain's The Guardian newspaper, "I'm not J.Lo any more."

"That's all gone with all the ridiculous stories about tantrums and Egyptian sheets. That's all my past," Lopez goes on saying. "I'm Jennifer Lopez. I think, as a woman, I've finally grown more sure of who I am. It does seem ironic that it has taken me more than a decade to basically get back to who I am."

News
>
Movie News
April 03, 2007 04:27:45 GMT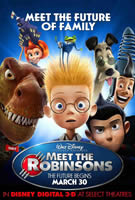 Bringing bright light to the future of digital 3-D, Disney's latest CGI-animated adventure "" has delightfully been proclaimed as the largest digital 3-D opening in history following its superb attempt to garner $7.1 million on only 581 3-D screens, president of Disney's Buena Vista Pictures Domestic Distribution Chuck Viane revealed yesterday, April 2, 2007.

The forty-sixth animated feature of Walt Disney Feature Animation (WDFA) production, the 3-D engagements of the flick amazingly contributed 28 percent of the movie's overall three-day total of 25.1 million, grossing 2.6 times more than the traditional or non 3-D versions.

News
>
Music News
April 03, 2007 04:22:29 GMT
Following sold out gig in Radio City Music Hall on March 30, a CD and DVD version that documented the moments is going to hit the stores this fall.

The record will contain the live version of "The Devil Cried", "Shadow of the Wind", "After All (The Dead)", "The Mob Rules", "Children of the Sea", "Lady Evil", "I", "The Sign of the Southern Cross" and "Voodoo". There will also be the drum solo pieces from Vinny Appice plus the encore scores "Lonely Is the Word" and "Neon Knights".

News
>
Music News
April 03, 2007 03:51:13 GMT
The "Making the Band 3" born group is currently in their hard work mode preparing for the sophomore album. Post the success of self-titled debut album in 2006 that went platinum, the quintet is in the weight of producing equal quality.

Aubrey O'Day spoke in an interview with Billboard that they are hitting the studios and that some of the stuffs are actually coming from the girls. This yet untitled project certainly put them in the test. The other member Dawn Angelique Richard said, "To me, this is the turning point. This determines whether or not you're legit."

News
>
Celebrity Gossip
April 03, 2007 03:50:07 GMT
Becoming the latest actor to play James Bond in the super-spy series of movies is an achievement for . Not only he earns public recognition and praise, but also some accolades. The latest the actor gets is that of GQ magazine's Britain's Best-Dressed Man.

"No Bond since has worn it better. It works because the 007 uniform seems like an upgrade of what Craig would naturally wear," writes the magazine. Craig is followed in the Best-Dressed list by David Cameron, the Leader of the Conservative Party and Leader of the Opposition in the United Kingdom, who voted 2nd and film actor , who is 3rd.

News
>
Celebrity Gossip
April 03, 2007 03:23:30 GMT
Aside from her tight singing schedule, still has time to write. The pop superstar, who has written a number of children's stories, is having her experiences with Malawian adopted son David Banda as the material to write her next book.

"She adores David and wants to honor him by writing a boys' adventure with a moral lesson, " a source said adding that Madonna will make sure the book has a Kabbalahist moral message in line with her beliefs.

News
>
Music News
April 03, 2007 03:23:14 GMT
More details have been revealed in 's upcoming album "" including the list of tracks, the album's artwork and the first single release.

There will be 10 tracks in the album that is due May 8 via Atlantic Records and while it still keeps her trademark of using lots of instruments in her music, this time Bjork adds more human vocal to the contemplative songs. She pours her 'aggressiveness' in songs like "Earth Intruders," "Vertebrae by Vertebrae" and "Declare Independence", in the sense that they feature her high pitch tunes. Some of the songs are on the other hand, 'milder' like the self-explanatory "Hope", love song "Dull Flame of Desire" and also motherhood telling "My Juvenile".

News
>
Movie News
April 03, 2007 03:09:15 GMT
Looks like the intelligent dog from "" will have another job to do for some period of time apart from his 'acting stint.'

Yes, Gromit has been announced to be part of the famous logo of music firm HMV, serving as stand in for its iconic image Nipper the dog in supporting the company's promotion of children's DVDs at its stores for three months.

News
>
Movie News
April 03, 2007 03:08:01 GMT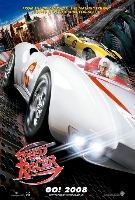 One by one, roles in "" begin roll out for Hollywood names to take on. Following the inclusion of , and are reportedly engaged in talks to also take part in the project, a live-action feature of the classic 1960s animated series created by Tatsuo Yoshida.

A Warner Bros. Pictures presentation in association with Village Roadshow Pictures of a Silver Pictures production, the flick depicts the adventures of the titular character, young race car driver, and his quest for glory in his thundering, gadget-laden vehicle Mach 5. Filming is set to begin this summer under the direction of brothers Larry and Andy Wachowski with Joel Silver producing.

News
>
Movie News
April 03, 2007 03:06:46 GMT
Putting a portion of attention to drama genre this time, Screen Gems is on the move to set up a film feature entitled "" at its pit, Variety has learned.

The second project from the company based on a real court case after "", pic will be made based on the 2006 documentary of the same name about a lawyer who took on a large insurance company for stiffing Holocaust survivors. It is reported that the studio will also distribute the original, which was directed and produced by Robby Kushner.

News
>
Celebrity Gossip
April 03, 2007 02:59:43 GMT
When it comes to adoption, is mad about it. The actress who has just adopted Vietnamese son Pax Thien is planning to adopt yet another child right away, it has been reported.

Has also had a Cambodian son Maddox, Ethiopian daughter Zahara, and daughter Shiloh with her partner , Jolie is said wants to adopt a girl from Chad to "balance the family".

News
>
Music News
April 03, 2007 02:34:13 GMT
US will not see very often, as their scheduled performance so far is limited to only one. As previously reported, Pearl Jam will headline the Lollapalooza at Grant Park, Chicago on August 5. This has been confirmed by the band's Seattle website to be the only US date that the band will appear.

But before that, the band that had just released self-titled album in 2006 will travel across Europe as part of their UK tour. It will start on June 8 in Lisbon and continue up to three weeks. In April meanwhile, each of the members will be busy with their own schedules including Crohn's & Colitis Association benefit on April 7 and Jack Johnson's Kokua benefit on April 21-22.