News
>
Celebrity Gossip
October 23, 2007 06:43:44 GMT

Fresh claim has just emerged from entertainment Website mediatakeout.com that and are dating.

Citing one of its most trusted Hollywood snitches, the Web reported that the two stars have been spotted sneaking around Los Angeles together, "all in an attempt to avoid the paparazzi."

News
>
Celebrity Gossip
October 23, 2007 06:26:14 GMT

Menudo, the arguably most popular Puerto Rican boy band in the 70s and 80s, may not reuniting but a new generation is set up to take over the States or perhaps the world once again. Fresh batch of members are being searched through a reality show that will premiere on MTV.

'Making Menudo' will start the phenomenon once again when five boys are selected to be the new version of the band. 15 contestants will enter a bootcamp where they receive coaching from manager Johnny Wright (, ) and David Coury (, ).

News
>
Movie News
October 23, 2007 06:19:23 GMT
Early buzz on possible director for Paramount Pictures and Marvel Studios' "Captain America" has begun to make sound on the net by now. A tidbit coming from CHUD.com is pointing out that "" maker Nick Cassavetes may be up for the director's chair in the project.

The site appeared to have been sent an email from one of its readers saying that Cassavetes' mother Gena Rowland has indicated so on the ITV Network's show "This Morning." The actress was quoted to remark her son is "now instead thinking of doing CAPTAIN AMERICA."

News
>
Celebrity Gossip
October 23, 2007 05:06:05 GMT

Having a quite success singing career in the industry, has her nose on yet another business. The troubled singer is selling the so-called "Double Trouble Combo" product on her official merchandise store.

The product includes Amy's new live DVD, titled "," 16 oz. pint glass and 3.5 inch ashtray, which both engraved with the songbird's name.

News
>
Movie News
October 23, 2007 04:57:36 GMT
Just saw its star score a prize at the first UK Nickelodeon Kids' Choice Awards, "" now is on the run to scoop up more trophies in. The fifth installment of the teen wizard film series has just been nominated for Best Feature Film at this year's BAFTA Children's Awards while also up for the Kids' Vote gong, the only public award in the ceremony.

For the event's top honor, the David Yates-directed fantasy is up against "", "", and "", which won Oscar's Best Animated Feature Film of the Year back in February. Challenge gets bigger in vying for most votes as it has to face a pack of other summer blockbusters like "", "", and "", to name few.

News
>
Music News
October 23, 2007 04:45:44 GMT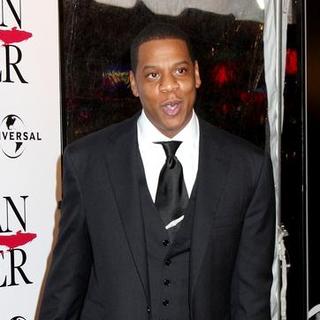 With the first single and its accompanying video already set loose, is launching a tour to support '', his first concept album inspired by the a movie of the same title.

The schedule is currently set for 5 dates that will be held in Los Angeles, Chicago, Baltimore, New York and Philadelphia. The venues will be kept mid-size and intimate. The jaunt start November 6, the same day the album will be put in shelves.

News
>
Celebrity Gossip
October 23, 2007 04:28:45 GMT

Saw her second solo album "," which was released by Interscope Records in December 2006, gained a massive success, is now dividing her focus to her another business, the doll line.

The Multi-platinum recording artist and fashion icon is coming out with her "Sweet Escape" Fashion Doll line.

News
>
Celebrity Gossip
October 23, 2007 03:32:35 GMT

fainted on-stage during ABC's live broadcast of "Dancing with the Stars" Monday October 22nd, but quickly recovered and apologized.

The actress and her dancing partner, dancer Jonathan Roberts, were the first performers of the evening. They had just finished a samba and were listening to comments from the show's judges when Osmond suddenly fell onto the floor, much to everyone's shock.

News
>
Celebrity Gossip
October 23, 2007 02:43:01 GMT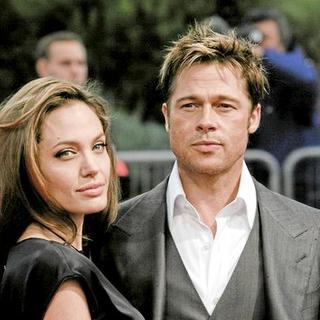 It's been quite sometime since their being on the same movie production, "", that and now eager to make their first joint producing effort, producing a new series for HBO.

The not-yet titled drama, according to hollywoodreporter.com, will explore the behind-the scenes politics of an international aid organization and chronicle the lives of humanitarian workers assigned to dangerous zones and the people in need they assist.

News
>
Celebrity Gossip
October 23, 2007 02:07:14 GMT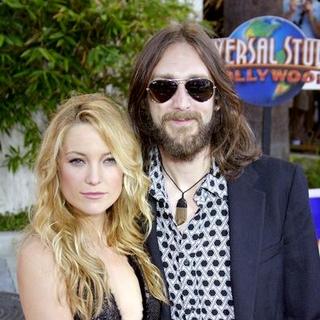 Estranged couple, and Chris Robinson, is officially divorced.

The former husband-and-wife officially gained their single status again after they filed their signed divorce papers in a Los Angeles court on Monday October 22nd.

News
>
Movie News
October 22, 2007 10:48:00 GMT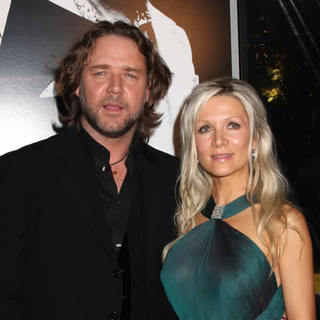 The brilliance of New York took some higher notches of brightness when a number of famous figures in U.S. entertainment industry gathered up for the world premiere of crime saga on Friday, October 19, 2007 at the Apollo Theatre.

Bracing the heavy rain, the flick's cast members cheerfully mingled with other celebrities at the scene, cheered up by crowds as they strolled down the red carpet for the screening. Pic's leading actors and both arrived with their wives, joined by co-stars , , rapper , Lymari Nadal, and Armand Assante.

News
>
Movie News
October 22, 2007 09:57:41 GMT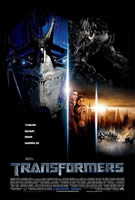 An annual celebration of the best in horror, sci-fi, fantasy, and comic genres brought by Spike TV, the Scream Awards once again gave out recognitions to a series of proud titles and names on Friday, October 19 at Los Angeles' Greek Theatre.

Big winner turned out to be none other than phenomenal robot movie "" as it gloriously swept out five prizes in total, most notably Best Science Fiction Movie. Pic also won its two leading actors and the title of Sci-Fi Star and Siren, respectively as well as Best F/X and "Jump-from-Your-Seat" Scene of the Year.

News
>
Movie News
October 22, 2007 08:43:57 GMT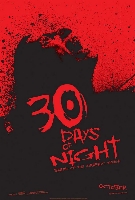 As people continue to opt for escapist fare in theaters, it's now the turn of vampire movie "" to taste its initial triumph on the box office competition running over the weekend of October 19-21, 2007.

Outdistancing its fellow new releases, the Columbia Pictures fright flick successfully garnered quite an impressive amount of $15.95 million in its three-day debut to snatch the top holder of the chart from "". The Lionsgate release in turn had to go down one place to number two, being only able to put another $12.2 million into its feedbag.

News
>
Celebrity Gossip
October 22, 2007 07:45:30 GMT

is beautiful, sexy, and spicy. The adjectives also describe the latest ad she does for the People for the Ethical Treatment of Animals (PETA).

Shed her clothes for PETA's new spicy, bare it all ad to persuade people to "kick their meat habit," the Aussie beauty said in an interview with the organization, "If you are going to take your clothes off for something, it better be a good cause." Yeah, and one of the example is for PETA's veggie ad.

News
>
Movie News
October 22, 2007 07:39:24 GMT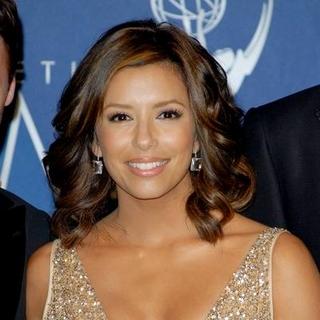 It's another big screen role for . The "Desperate Housewives" star has just been reported to land a starring slot in an elementary school comedy called "" for Starz Media and Ambush Entertainment.

Here the beauty, who recently adopted the last name of hubby behind her own, will be billed as a school inspector assigned to look into shady allegations at a school, run by an unprincipled school principal. Others submitted into the cast include , , , Kyle Gass, and .