News
>
Music News
July 27, 2006 05:10:30 GMT
The upcoming 21st installment of Bond movie, "", is more than ready to hit hard both the movie and music industry. It is reported Wednesday July 26th, that , the frontman of , has been booked to write and perform the theme song for the highly anticipated flick.

Working on the set, dubbed "You Know My Name," Chris works hand in hand with Bond composer David Arnold. "I've always loved Chris' work, both as a writer and as an artist, and had hoped someday to find the right film to inspire him," Lia Vollack, president of worldwide music for Columbia Entertainment, the studio behind the film, said in a statement.

News
>
Music News
July 27, 2006 04:34:47 GMT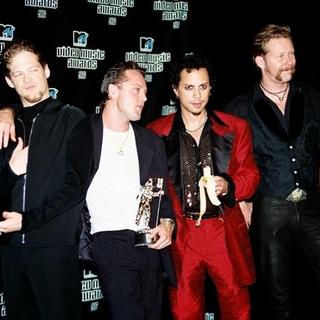 Heavy metal band finally offers individual songs for download. After long holdout, the music act has, starting from Tuesday July 25th, made their catalog available on iTunes. In a message posted on their official Web site, the band announced that they will offer their entire catalog, including individual songs for download - on iTunes.

There they wrote, "Over the last year or so, we have seen an ever-growing number of Metallica fans using online sites like iTunes to get their music. So, in continuing with the tradition of offering our albums for sale online (which we've been doing for a few years through various sites), as well as making our live concerts available for download in their entirety (through the livemetallica.com site), we are now offering fans the opportunity to obtain our songs individually."

News
>
Celebrity Gossip
July 27, 2006 04:08:10 GMT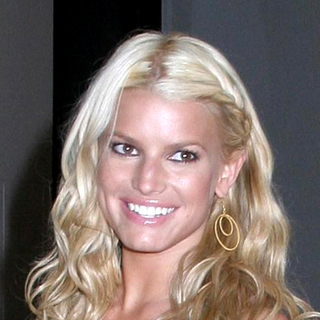 has been booked to be a guest on the first episode of "The View" to star new co-host , on September 5 later this year.

A source close to Simpson said it was "Rosie herself reached out to Jessica. When Jessica was just starting out, none of the big shows were interested in her, but Rosie took a chance on her and Jessica never forgot it".

News
>
Movie News
July 27, 2006 03:57:30 GMT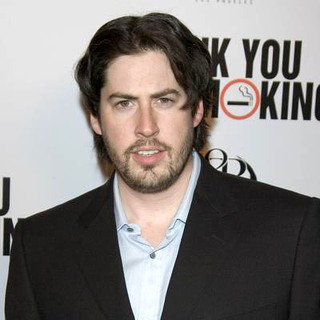 Looks like the baton has slipped off Brad Silberling's hands completely to be handed over to Jason Reitman. Variety has reported that Silberling has backed away from Mandate Pictures' "" and so prompted the company to assign Reitman as his replacement in the project for sure.

Silberling, known for his 2004 work in "", has been said to take his departure because of creative differences over casting which so far has not yet been settled despite the aim to start filming production on early fall. As for Reitman, the picture will be his next effort after star-studded comedic feature of "" which previously saw its release in March.

News
>
Celebrity Gossip
July 27, 2006 03:28:57 GMT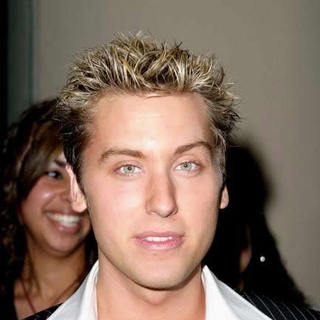 Would like to set the record straight, , band member of , opens up about his sex orientation, tells People magazine he's gay and in a "very stable" relationship with actor Reichen Lehmkuhl, winner of season four of CBS' "Amazing Race".

In his further avowal, Lance claimed that it was all the band's popularity that prevents him from revealing his sexuality earlier. He said "I knew that I was in this popular band and I had four other guys' careers in my hand, and I knew that if I ever acted on it or even said (that I was gay), it would overpower everything".

News
>
Celebrity Gossip
July 27, 2006 02:40:02 GMT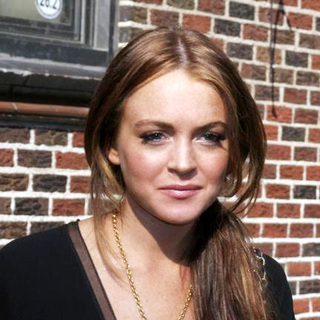 was taken to an L.A. hospital by private car very early Wednesday morning. "She was overheated and dehydrated," the actress' rep, Leslie Sloane-Zelnick explained. "She was filming in 105-degree weather for 12 hours."

Just for you to know, Lindsay was filming the movie "" in the hot area. Due to such fact, the star then spent several hours in the hospital, where she was given a Vitamin B-12 shot and is now "totally fine" after a good night's sleep.

News
>
Movie News
July 27, 2006 02:31:34 GMT
Joe Gazzam probably could draw a slight breath of relief now as Regency Enterprises has officially obtained the film distribution rights to his script of "" according to The Hollywood Reporter. Produced by Ralph Winter and Circle of Confusion, the project revolves around a parolee who is forced to conduct one last heist for his future father-in-law.

With this acquisition, "Straight and Narrow" thereby is the second spec script sale in the past year for Gazzam after "Scared Straight" which has successfully been sold to New Line Cinema.

News
>
Movie News
July 27, 2006 02:21:35 GMT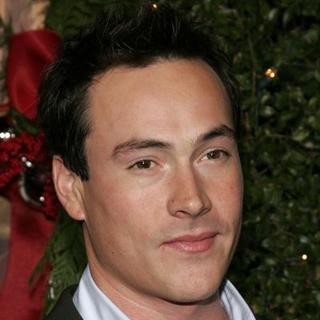 "" sure gets merrier this time with the arrival of a number of stars to highlight the project as and have already been billed to play the two leading roles with Alexander Chaplin, Heather Bucha, and newcomer in supporting parts while is in final talks to join the feature, so The Hollywood Reporter revealed.

Loosely based on the life of its director, Frank Whaley, the movie is a comedy set in the mid 1990s which tells about the friendship of two childhood friends, an aspiring filmmaker named Owen (Prinze Jr.), and Ray (Klein), a drummer who plays the dive bar circuits. The longtime relationship sadly gets strained because of an occurrence which leads them into a fight, prompting the two to part ways until an unexpected reunion 18 months later.

News
>
Music News
July 27, 2006 02:04:36 GMT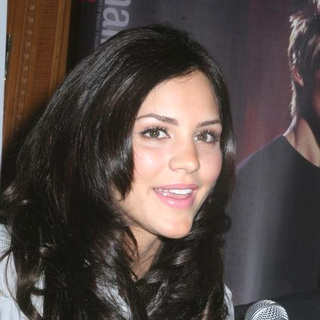 is ready to get back on stage. The American Idol runner-up, who has missed the start of the "American Idol" summer tour due to both laryngitis and bronchitis right before the tour was set to start, is healthy now and thus is ready to kick off the gig starting Thursday July 27th.

In a one-on-one interview with her sister and "EXTRA" Special Correspondent Adriana McPhee, Katharine spills about the struggle she had when her voice gave out due to both diseases.

News
>
Movie News
July 26, 2006 09:01:48 GMT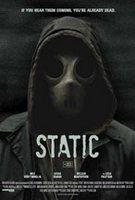 Once again involved in the making of gangster-themed movie, British filmmaker Guy Ritchie has been tapped to helm a long delayed project of Columbia Pictures, "." Being developed since 2001, the picture previously has been entrusted to Stephen Kay then Chris Robinson to direct with Brad Gann working on the scripts, but sadly got stalled afterwards before being offered to Ritchie.

While either cast or release date has not yet been revealed, it has been reported that the story will focus on a wrongly imprisoned gangster who has to make his way through crooked cops plus rival gangs with the help of his loyal posse to testify against the dirty cops who put him away.

News
>
Celebrity Gossip
July 26, 2006 08:20:40 GMT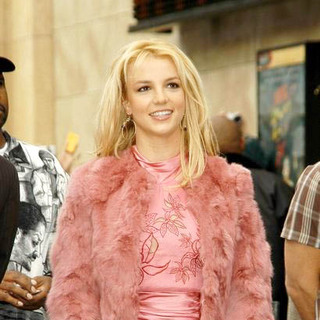 Oops, went into false labor on Saturday July 15. However, the so-called a "family-insider" told In Touch Weekly "She's fine now".

"Britney started cramping. She had a real scare." Just for you to know, the star also had a few health scares during her first pregnancy with baby boy Sean Preston.

News
>
Movie News
July 26, 2006 08:12:34 GMT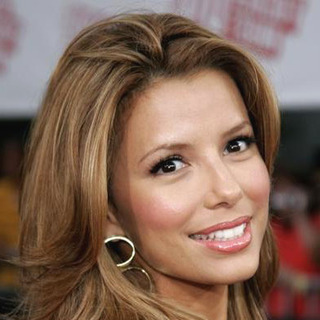 Presenting a seemingly good premise in "How I Met My Boyfriend's Dead Fiancee", writer-director Jeff Lowell now also assembles a nice cast as well for names like , , and have delightfully been confirmed to join forces together in helping him bringing out the project onto the big screen.

Another production of Gold Circle Films which will be Lowell's directorial debut, this comedy flick centers around a female psychic who falls for a skeptic but later faces unexpected obstacles in her love journey due to the interference of his dead fiancee. As the picture is slated to start shooting process by August 24, Longoria will play the titular role with Rudd billed to be her boyfriend while Bell will portray the psychic.

News
>
Celebrity Gossip
July 26, 2006 07:29:37 GMT
Her baby boy is her inspiration that pop singer willingly decided to design a range of clothes for babies.

Britney, moreover, admits to use her time in between mothering Sean Preston while waiting to give birth to her second child amusing herself with 10-month-old son Sean's wardrobe.

News
>
Music News
July 26, 2006 06:57:33 GMT
Now that guitarist has recovered from a head injury, is more than ready to head back to US for the sake of their "Bigger Bang" tour. And thus the music act announced, Tuesday July 25th, a string of 17 U.S. and Canadian concerts for the fall.

The rockers further said they would start the second leg of their North American tour on September 20 in Boston and finish in Los Angeles on November 18. The tour's stops will among others include Las Vegas; Missoula, Montana; Atlantic City, New Jersey; Austin and El Paso in Texas; Oakland, California; Glendale, Arizona; and Vancouver, British Columbia.

News
>
Celebrity Gossip
July 26, 2006 06:21:50 GMT
While is busy denying recent reports mentioning he has had a new girlfriend shortly after splitting from , the actress herself is busy with her new boy toy.

Rumors are abuzz that Carmen is dating as the twosome was spotted leaving a secret show at the Big Apple's Element venue through the backdoor this week.