News
>
Movie News
August 09, 2007 06:49:20 GMT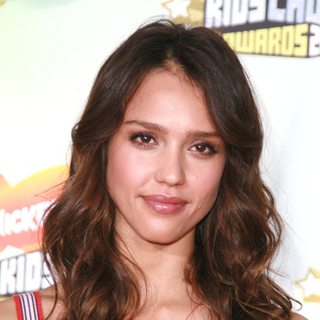 Becoming the first female name to be in the cast, has delightfully been signed to star opposite in comedy flick "" which Paramount Pictures is currently developing.

Here the beauty reportedly will play the owner of a hockey team also the love interest of Myers' character Pitka, an American guy raised by gurus who has profession as a couples therapist. Pic is directed by Marco Schnabel based on script written by Myers for a planned June 20, 2008 release.

News
>
Music News
August 09, 2007 06:29:44 GMT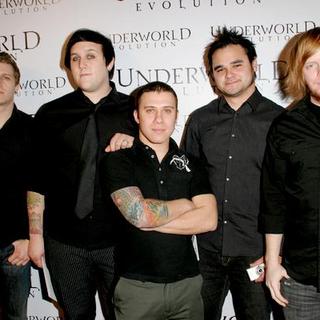 Orange County band have recorded the process of their album making in webisodes. The latest behind-the-scene footage sees guitarists Dan Jacobs and Travis Miguel sharing ideas on materials for their new album ''.

There are 4 episodes so far that have been online. First one featured interviews with the band members, while the second one was filled with drummer Brandon Saller's up close and personal documentary. The recent addition, webisodes #3 and #4 present bassist Mark McKnight's approach to his bass tracking and guitarist Dan Jacob getting his spotlight on melting his fret board respectively.

News
>
Celebrity Gossip
August 09, 2007 06:20:55 GMT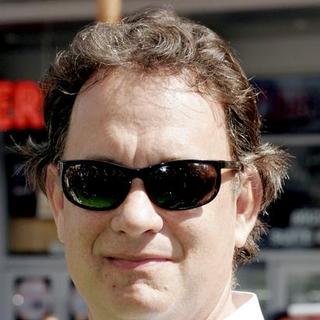 and some pals are entering the legal battle. The actor and the likes of and have sued one of the producers of "My Big Fat Greek Wedding," claiming they still owed them profits from the 2002 romantic comedy film.

In the suit they filed Monday August 6th in Los Angeles Superior Court, Hanks, Wilson, and Gary Goetzman, all of whom are the film's producers along with actress Vardalos claimed Gold Circle Films owes them their percentage "share of net profits" while also named Big Wedding Prods. and Vortex Pictures as defendants.

News
>
Celebrity Gossip
August 09, 2007 05:09:54 GMT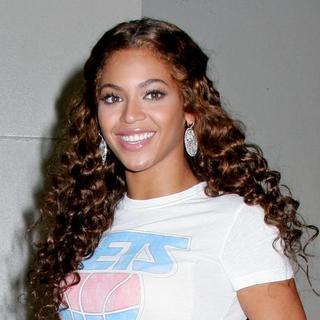 is adding another multi-million dollar endorsement deal to her resume as she's been tapped to be the new face of American Express, a diversified global financial services company, headquartered in New York City, best known for its credit card, charge card and traveler's cheque businesses.

Her tapping to front the new American Express campaign thus puts her in line with the likes of , , , and , who has just been dropped as a sponsor by American Express following 10 years of service in the role for the credit card company.

News
>
Music News
August 09, 2007 05:00:39 GMT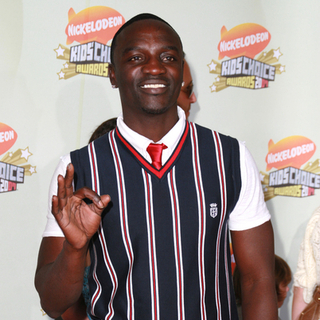 's 'Sorry, Blame It on Me' has got its music video premiered on Yahoo! on August 8. The video for song that's in reply to his controversial dance to underage girl has also roamed on file sharing websites.

As , 'Sorry, Blame It on Me' will be released along with the extended pack of ''. The new version of his chart-topping album will also include a soundtrack, a yet-untitled song and a DVD containing 'Sorry, Blame It on Me' music video.

News
>
Movie News
August 09, 2007 04:44:02 GMT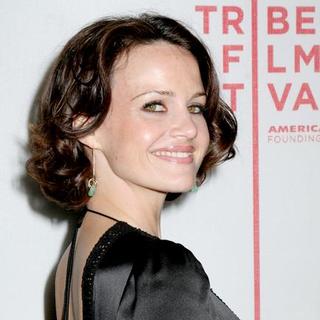 Following the inclusion of , "" filmmakers appear to be quick indeed in finding another female figure for the flick as has been announced to join the cast as Sally Jupiter, the first Silk Spectre also the mother of Laurie Juspeczyk aka the new Silk Spectre played by Akerman.

A former frizzy haired red head waitress and burlesque dancer, Jupiter is part of the Minutemen, a group of superheroes formed before the events of Watchmen. It is expected for Gugino to portray the character in varying eras, playing different ages throughout the movie.

News
>
Music News
August 09, 2007 04:33:27 GMT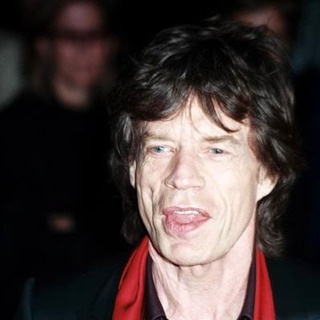 vocalist will release his first retrospective album this autumn. He also revealed that among the 17 tracks, the record titled '' will contain some rarities.

The unreleased materials are: 'Too Many Cooks (Spoil the Soup)' which was produced by and recorded in a Los Angeles studio in 1973, 'Charmed Life', a cut material from his 1993 solo album '', and 'Checkin Up on My Baby', a song recorded with blues band The Red Devils during 'Wandering Spirit' sessions.

News
>
Celebrity Gossip
August 09, 2007 04:23:49 GMT

After all her many antics, what is it about that's so hot? It's her getting involved in a wild and topless romp with a hot young boy toy in a spa at a Los Angeles hotel.

The train wreck, as if she could never have enough of the many publication she's received lately, sent a shock to public worldwide with the appearance of her topless photos while making out with college student Matt Encinas in naked romp in a spa at Los Angeles' Standard Hotel.

News
>
Movie News
August 09, 2007 04:13:19 GMT

Keeping its commitment to provide scares for moviegoers, Screen Gems is reportedly working on "Rec" which is learned to be a redo of the Spanish-language horror flick of the same name.

Pic is set at a downtown Los Angeles apartment building that gets quarantined when a mysterious deadly and highly contagious strain of rabies breaks out. Among people trapped inside are a reporter and her cameraman.

News
>
Celebrity Gossip
August 09, 2007 03:38:52 GMT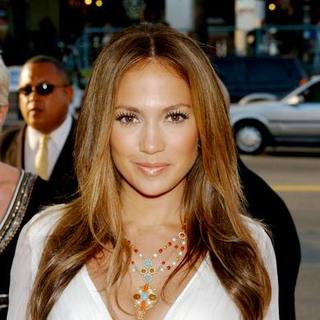 is getting richer as she has just been awarded nearly $545,000 in a breaching-of-contract lawsuit she filed against her first husband Ojani Noa, seeking to prevent him from publishing a tell all book in which he claimed she had several affairs while they were still married.

Lopez's attorney, Paul Sorrell, obtained the award Monday August 6th as soon as he filed court papers asking a Los Angeles Superior Court judge to confirm the decision in a hearing scheduled for September 5th. The decision thus put the brake on Noa's plans to publish the book, which was to be titled "The Unknown Truth: A Passionate Portrait of a Serial Thriller."

News
>
Movie News
August 09, 2007 03:36:57 GMT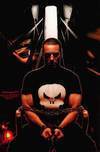 As the story of Frank Castle aka The Punisher continues in "The Punisher 2", it is known that the anti-hero will land his feet in New York in his crusade to punish violent criminals in America, but what he will experience there has really been a big question until now.

Yes, IGN has delightfully brought up to the surface information about what will become the story of the project, which is due to begin shooting this fall in Montreal, Canada for a 2008 release. It appears that the focus of the movie will center not only on Castle but also on the villain, confirmed to be Billy Russo aka Jigsaw.

News
>
Celebrity Gossip
August 09, 2007 02:57:34 GMT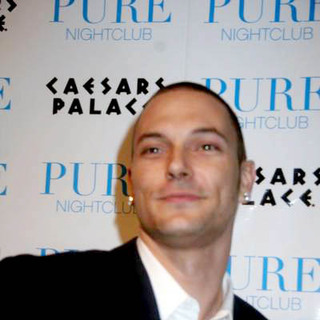 The temperature is getting hot out there, especially for and . Even hotter maybe for the former couple as the failed rapper is taking into action his words, filed a legal paper seeking primary physical custody of his two sons with the singer.

Rumor has it that K-Fed's attorney Mark Vincent Kaplan already filed paperwork in Los Angeles Superior Court on Wednesday August 8th, requesting for primary physical custody of 22-month-old Sean Preston and 10-month-old Jayden James, only days after his client made public his plan to file for full custody as he feared Spears was exposing their sons to "unnecessary risk."

News
>
Music News
August 09, 2007 02:47:31 GMT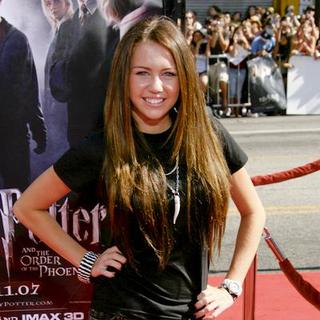 Actress and singer will serve double duty this fall as she jumps on a North American tour both as herself and her TV character Hannah Montana. 'Best of Both Worlds' tour will support Miley's new release '' that debuted at #1 in Billboard's Hot 200 chart.

Miley as Hannah Montana, will perform hit songs from two Hannah Montana soundtracks before coming to an intermission. She will then re-appear and perform materials from her solo album.

News
>
Movie News
August 09, 2007 02:40:19 GMT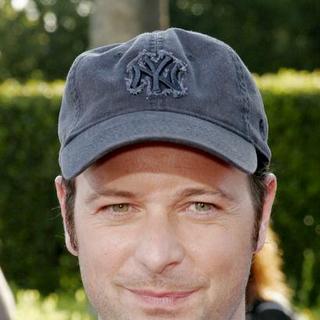 From fantasy to superhero movie, there Matthew Vaughn may go.

Admitting the possibility of the transition, the British filmmaker has told Ain't It Cool News (AICN) that he may get "" as his future directing project after "", which is slated to hit theaters this Friday, August 10, 2007.

News
>
Celebrity Gossip
August 09, 2007 02:31:59 GMT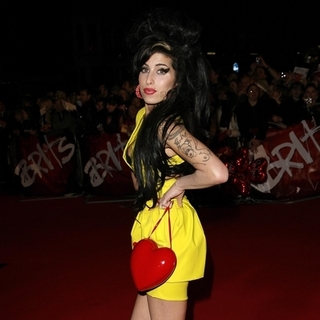 made media headlines again, not for her being absent from scheduled shows nor for her antics. But this time on, she has become the subject of publication due to "exhaustion." The British singer was rushed to the hospital Wednesday morning August 8th for "severe exhaustion", it has been confirmed.

"Amy was admitted to London's University College London Hospital for exhaustion, treated and released just this afternoon," the singer's rep, Tracey Miller, tells People. "The doctor said she was suffering from severe exhaustion, and she was told to rest."