News
>
Movie News
August 07, 2007 08:22:13 GMT

Finally the "" gets a place on the net to stop by. 20th Century Fox as the company producing the movie has smoothly brought up the for the flick online, presenting handfuls of features to check out.

Not only provides info about the film's characters, the site also allows the visitors to get the initial official wallpaper as well as to view first four production photos of the picture. More interestingly, it also posts explanations about jumpers and their hunters, known as Paladins, who are told to have evolved into an elite organization of warrior-like individuals in the present day.

News
>
Celebrity Gossip
August 07, 2007 08:01:26 GMT
Bad news for all the ladies. is single no more. The Hollywood's favorite bachelor has a new girlfriend, it has been reported.

Clooney was spotted vacationing on his yacht in St. Tropez over the weekend with his new girlfriend, simply identified as a mystery brunette. The two were spotted kissing, cuddling and holding hands, thus prompted rumors they are dating considering that Clooney does not seem to be the type to cuddle with just anyone.

News
>
Music News
August 07, 2007 07:46:13 GMT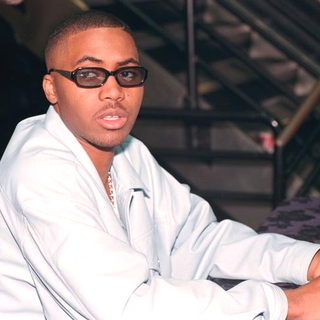 Another rapper is struck by a criticism over obscene lyrics. This time who positively wants to help healing the pain after the Virginia Tech incident is ironically remembered for his 1999 track 'Shoot 'Em Up' that automatically relates him to gun violence promotion.

As , a free concert is to be held at the University's Lane Stadium on September 6 with other line-ups being , and country singer . However, seven families of the gun-shooting victims are upset that Nas is included on the bill and demand the rapper to be dropped from the line.

News
>
Movie News
August 07, 2007 07:31:40 GMT

In just few days, moviegoers will have their way to watch "" in cinemas nearby, but there is certainly no harm to take a look for a while on the new clips for the action comedy on the net.

Counted five in total, all clips can be watched via either QuickTime and Windows Media Player here at . The first up to the fifth one have respective labels of "Car Chase", "Eiffel Tower", "Half Chinese", "I Am U", and "Surrender."

News
>
Music News
August 07, 2007 07:09:53 GMT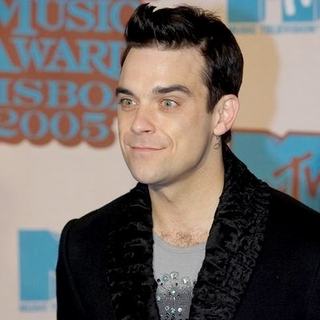 Many rumors have been pointed to rejoining to complete the reunion, this time another is sparked after three members including Robbie met for a serious conversation. Mark Owen reportedly arranged a dinner for him, Robbie and Gary Barlow to mend their falter relationship.

Taking place in a Los Angeles restaurant, the dinner saw the three of them sharing laughs and words. A fellow diner said, "There was no atmosphere between them. Robbie seemed really pleased they were there and gave them both a big hug. The three of them were then deep in conversation all night."

News
>
Celebrity Gossip
August 07, 2007 06:47:55 GMT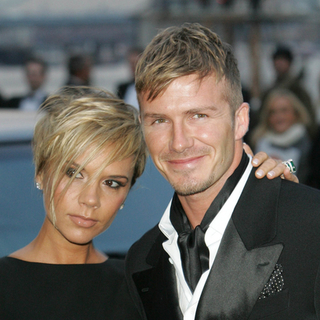 and wife get quite 'intimately' in the US, literally. The British golden couple is expanding their business empire, having their line of fragrance, called "Intimately Beckham" sold in the US.

"Why is this different from any other celebrity fragrance? The fact that I have spent a lot of time checking all the details," Posh Spice was quoted by Women's Wear Daily as saying. "We are not just saying, 'We are celebrities, put our name on it.' I love to be involved with the whole process."

News
>
Music News
August 07, 2007 06:38:55 GMT

After the success of 2000's '', has decided to do another as her eight studio album. Although not necessarily spilling any hints on whose work she may touch up, Cat promised that 24 songs are already waiting to make the cut.

Written on her MySpace blog is: "Got message to mention next record, comes out January, sorry far away, 24 covers to choose from.. mixin record next week in Dallas with Stuart Sikes. It's gonna be called, duh, Covers Record 2. With so many covers tryin to decide if i should release COVERS RECORD 2 VOL.2 ???" Then she added, "I'll be playing with the new band around towns before January."

News
>
Movie News
August 07, 2007 06:33:23 GMT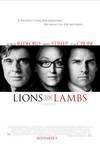 Going smoothly with its first film feature to come under the Cruise/Wagner era, "", United Artists has delightfully posted a new trailer for the ensemble drama on the net for every moviegoers to take a glimpse on.

Available on section in AceShowbiz, the clip runs around 2 minutes and 30 seconds in standard format though it can also be viewed in through QuickTime 7.

News
>
Music News
August 07, 2007 06:04:26 GMT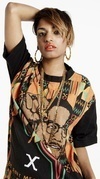 Arguably one of the hottest acts in recent Lollapalooza, has found herself a place in the music industry. The British-Srilankan rapper is up with the release of her second album 'Kala' that has been proceeded by two singles, the new one being 'Jimmy'.

The song was another Switch production that also helmed the first single 'Boyz'. It was based on a track called 'Jimmy Jimmy Aaja' that M.I.A. used to do as a routine when she was a child. "My mum used to hire me out when I was a kid as a party buffer," she recalled. "It was my track that I used to do my routine to. I had a little tape recorder, and a cloak and a cardboard cut out guitar, and that was my joint."

News
>
Celebrity Gossip
August 07, 2007 05:16:51 GMT
Yao Ming is off the market. The Chinese professional basketball player and the best center in the National Basketball Association (NBA) today, married his longtime girlfriend Ye Li in a private ceremony held at a swanky hotel in his hometown of Shanghai Monday August 6th.

The three hour wedding ceremony, held at the five-star Shangri-La Hotel, was attended by more than 70 family members who along with the newlyweds will cruise the Huangpu River in a luxury houseboat, it has been reported.

News
>
Music News
August 07, 2007 04:55:58 GMT

X Factor winner has come nearer to the completion of his sophomore album. The lead single from the not-yet-titled album is confirmed to be 'If That's Okay with You' which will be released digitally on September 23 and physically on September 24.

Ward's official website also announced that the CD single will be a double A side with new song 'No U Hang Up', which gets its premiere on Key 103 radio on August 6. In the mean time, the full length album will arrive November instead of October as previously planned.

News
>
Movie News
August 07, 2007 04:51:49 GMT

Revealing further look on its upcoming action thriller "", New Line Cinema has posted a restricted trailer for the movie on the flick's official site.

Able to be viewed after a brief age verification, the red band trailer delightfully shows tons of new footage which no doubt becomes the true introduction to how the movie will be when it makes its way to the theaters nationwide on September 7 this year.

News
>
Celebrity Gossip
August 07, 2007 04:46:24 GMT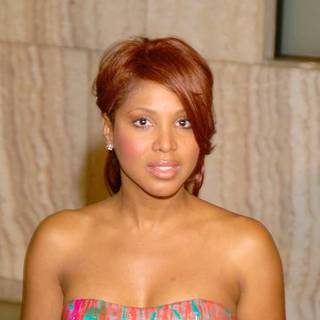 Trouble has come approaching all over again. The R&B singer is being slapped by a lawsuit filed by her fashion designer who accused her of bouncing a check.

Anthony Franco filed a lawsuit in the L.A. Superior Court Friday August 3rd against Braxton whom he claimed to have paid him "insufficient funds" for clothes he designed for her "Toni Revealed" show in Las Vegas which was kicked off August last year.

News
>
Movie News
August 07, 2007 04:33:26 GMT

Entering a rather new territory in his next move, famed filmmaker Ridley Scott has confirmed to Los Angeles Times that he is on the way to develop a movie based on Parker Brothers' classic board game "Monopoly."

"Monopoly is still the most popular board game -- I might be misquoting! -- in the world. So it's really finding the universe for that game," he revealed his thought. "Because clearly it ought to be humorous and for the family -- the funny way it brings out, particularly when your uncle suddenly gets Park Lane and -- in England, we have Park Lane, Mayfair and Barclay Square, what's it in America? Park and Madison? So you watch people change. You're witness to Jekyll and Hyde. Somewhere in that is a hysterically amusing and I think rather exciting film."

News
>
Celebrity Gossip
August 07, 2007 03:56:19 GMT

After a long journey of troubles, has, finally, decided to get herself some helps. In the wake of her senses, the train wreck is seeking help from 's former fiancee, Jeff Kwatinez, recruited him as her new manager.

Spears, whose career is going down on a downward spiral, has reportedly hired the top agent Kwatinez to help her makes a successful comeback with her first single "Get Back" which music video she funded with her own money.