News
>
Music News
December 18, 2007 07:23:01 GMT
Rapper has announced that he will team up with fellow New Yorker, , for an album that is coming out via Koch Records. In an interview with radio host Tim Westwood on BBC's 1Xtra, Jones revealed the they got "some fire".

"Good music, good NYC music, something they haven't heard in a minute," Jones said. "Music is everywhere nowadays but New York set the precedent and we gotta get back to that. Its gonna be a good event, me and P."

News
>
Celebrity Gossip
December 18, 2007 07:01:03 GMT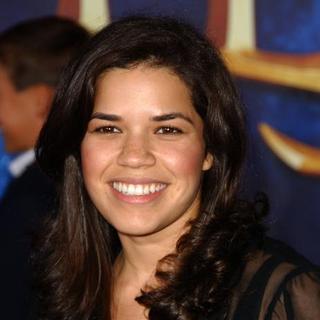 Winners of the 12th annual Satellite Awards have been unveiled. With teen pregnancy drama "" earned the most honors in the Motion Picture category, Showtime Networks' "Dexter" was the biggest winner for the TV category.

The popular drama series nabbed three awards all at once, they were Television Series, Drama; Actor in a Series Drama which went to ; and Actor in a Supporting Role in a Series, Mini-Series or Motion Picture Made for Television for .

News
>
Movie News
December 18, 2007 06:53:32 GMT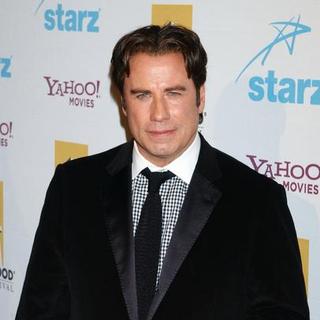 The only remaining cast member of "" seems to have also taken his leave from the project, if tidbit by New York Post's Page Six proves legit.

The gossip column claimed that is no longer attached to the movie after being promoted as its anchor for more than two years. According to the insiders telling Page Six, the "Grease" star reportedly has been dropped from his role as J.R. Ewing and had the part given to instead.

News
>
Music News
December 18, 2007 06:42:05 GMT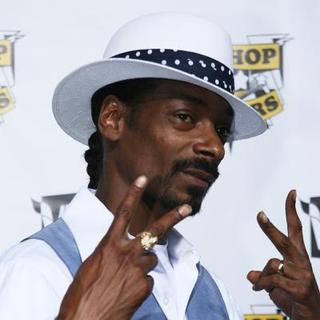 is considering to include a cover of song in his upcoming album, 'Ego Trippin'. The rapper believes that Cash's 1969 song 'A Boy Named Sue' is "gangster" enough for his record.

"I'm still trying to find a Johnny Cash (song) I can have fun with," Snoop said. "To me, Johnny Cash is a rapper. His s**t was dope, a lot of rappers don't know that. 'A Boy Named Sue' sounds gangster."

News
>
Celebrity Gossip
December 18, 2007 06:11:46 GMT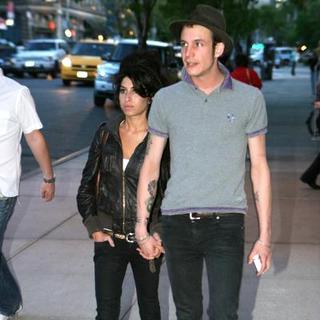 Amidst report she'll be questioned by police in relation to charges against her husband, Blake Fielder-Civil, who is set to enter a plea January next year for perverting the course of justice, sparks another concern due to her suicide pact with Blake.

Rumors on the street say the "Rehab" singer has vowed to kill herself should she is parted from Blake by a lengthy jail sentence.

News
>
Music News
December 18, 2007 05:31:33 GMT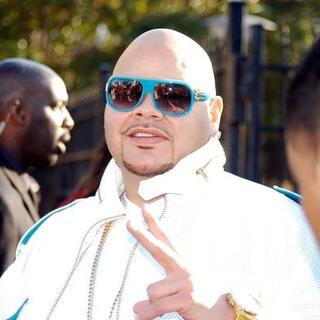 has premiered his video for the second single from his upcoming album, ''. The clip for track 'I Won't Tell' as promised, features star-studded artists cameos.

Apart from , whom he is doing the track with, Fat Joe also tapped , , , , , , Junior Reid and in the video, all starring as the guests of a party. It was directed by renown producer, Gil Green (, ).

News
>
Music News
December 18, 2007 05:10:10 GMT
Reports said that will leave his label of 5 years, EMI, to follow the footsteps of and . His manager Tim Clark suggested that "all options" will be open once the contract is off.

"I would be very wary about signing him to any major label at the moment," Clark told the Daily Telegraph.

News
>
Movie News
December 18, 2007 05:04:17 GMT

"" once more proved that it is one of Film Critics' 2007 favorite movies as it became huge awards winner. On Monday, December 17, the adventure drama movie has been announced by the Southeastern Film Critics Association to be the four kudos winner.

It took the number one spot in the category of Best Picture beating out another nine other top ten films, including the top five movies "", "", "" and "". Additionally, the top ten movie list was made by the panel of over 40 film journalists representing the Southeastern's print media of USA.

News
>
Celebrity Gossip
December 18, 2007 04:40:03 GMT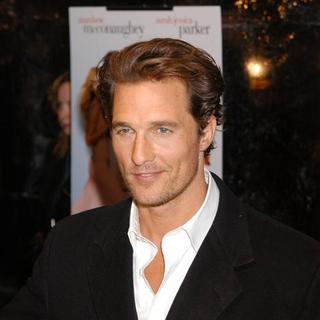 got hurt during fight training for his forthcoming film "."

The movie hunk was on training for his role as a fighter in the New Line Cinema's comedy flick when he accidentally cut his face and ended up getting stitches.

News
>
Music News
December 18, 2007 04:34:35 GMT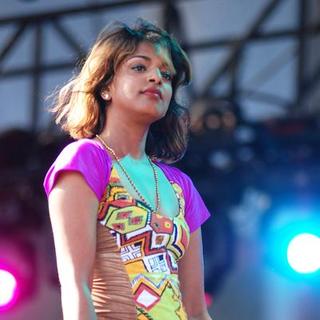 Visual and outspoken artist, , has slammed MTV for taking a major part in streaming the of her latest video, 'Paper Planes'. The British rapper is left fumed after finding out that the gunshots sound from her video has been replaced by the sound of cash register.

She wrote on her that the video has been sabotaged and that she's "disappointed" for the violation to her "dying art". The post read: "I made the Paper Planes video. I made it how they wanted. No violence. Ambiguous. MTV-friendly. Now today, I check YouTube and see the leaked MTV Paper Planes video up for the first time. I clicked on it and out comes this f**ked up mess with double-tracked bulls**t mess."

News
>
Movie News
December 18, 2007 04:09:15 GMT

Possibly taking advantage from the commercial success of 's recently-released vehicle "", Columbia Pictures has launched online a teaser trailer for its upcoming flick "", which the actor is also toplining.

Coming in at just a little over one and a half minutes, the teaser does insert some shots that seemingly indicate the movie to be rather a comedy than action feature. In the meantime, it also includes footage which boasts special effects used in the movie as the titular character shows off his super power.

News
>
Music News
December 18, 2007 03:53:18 GMT

In a matter of weeks, has released another music video from his debut album ''. The clip, which will be the fourth lifted from the album, is for song 'I Am the Club'.

Although the video is made, there is still no confirmation whether it will be released as a single. Track 'You' was first reported to be the third single from the album but the rapper dropped a first earlier this month.

News
>
Celebrity Gossip
December 18, 2007 03:48:24 GMT
Actress got engaged to her longterm boyfriend Hayes MacArthur over the weekend, it has been reported.

"It's true," a representative for Larter told People, adding that the couple are "thrilled."

News
>
Music News
December 18, 2007 03:25:14 GMT
The anticipation is running high for 's next studio album that one by one, rumored singles have been leaked. The latest one is previewed rather than leaked by one of the album's producers, .

Tim was performing at Jingle Ball Christmas concert in Philadelphia on Sunday, December 16 when he played a song called '4 Minutes to Save the World' which is rumored to be the first single from Madonna's new album. The song is featuring and a fan happened to record it although the audio quality is poor.

News
>
Movie News
December 18, 2007 03:21:07 GMT
Finally picking up the best out of a slew of lauded titles and names, the International Press Academy (IPA) listed out on Sunday evening (Dec. 16) recipients of this year's Satellite Awards, giving away most honors to teen pregnancy drama "."

The Fox Searchlight release gloriously scooped up three major kudos in total, notably that of the Best Motion Picture, Comedy or Musical. Two others went to as the Best Actress in a Motion Picture, Comedy or Musical and Diablo Cody as the recipient of best original screenplay.