News
>
Celebrity Gossip
June 23, 2006 09:18:44 GMT
Speculation is mounting in Hollywood that has been dumped by longtime boyfriend . The reason behind, according to veteran gossip Janet Charlton, is because Cam is "too clingy" and Justin wants to sew his wild oats.

Still according to Janet, Justin broke the decision to Diaz just as she was about to leave Los Angeles to film some additional scenes for her latest movie.

News
>
Celebrity Gossip
June 23, 2006 09:04:16 GMT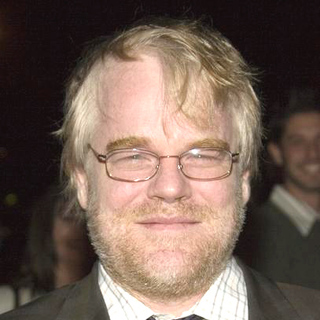 Good news comes from and his longtime girlfriend Mimi O'Donnell who are expecting their second child together.

O'Donnell is said to have four months pregnant, with the baby is due in November later this year.

News
>
Celebrity Gossip
June 23, 2006 08:48:21 GMT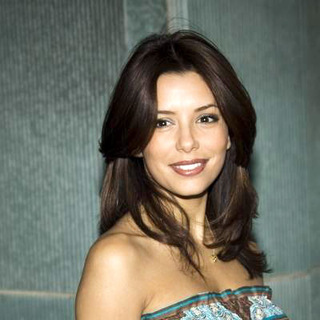 gets in one more trouble after another, yet she quickly makes it good. The actress involved in a car crash June 21st, 2006.

The actress was leaving celebrity stylist Ken Paves' salon on trendy Robertson Boulevard with a friend when her vehicle hit a Ford Taurus.

News
>
Celebrity Gossip
June 23, 2006 08:05:46 GMT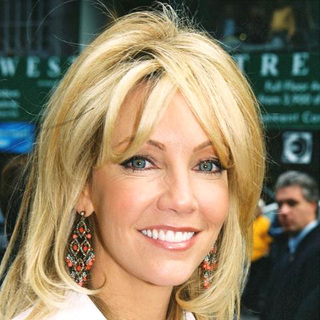 Despite their being spotted together in many occasions, and have laughed off rumors they are dating. In fact, a close source tells People that they are still "just friends".

As for you to know, Heather and David were on last Wednesday spotted at the West Hollywood eatery Jones, "kissing like a couple of teens", a witness reports.

News
>
Movie News
June 23, 2006 08:02:54 GMT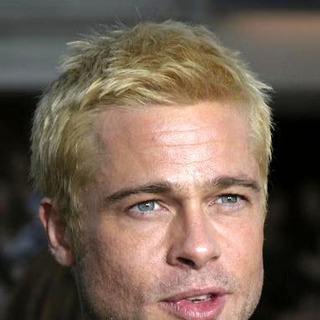 After the plan of joining in the new movie, "", is heading for an aging role.

Pitt is going to play as Benjamin Button in the new silver screen drama, entitled "". This piece will also reunite him with a Hollywood movie director, David Fincher, who once directed in "Panic Room". Fincher also handled and in some of their video clips.

News
>
Celebrity Gossip
June 23, 2006 07:44:47 GMT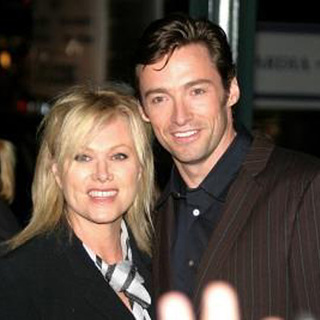 After , now . The actor was reported as the latest celebrity to arrive in Sydney for and 's wedding.

Jackman and wife Deborra-Lee Furness flew into the city from Shanghai Wednesday June 21st, 2006. Responded to reporters' questions, Jackman simply replied "Wedding? What wedding?"

News
>
Movie News
June 23, 2006 06:57:41 GMT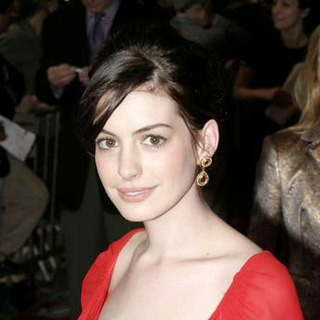 The enchanting teen princess in "", , is heading for another biopic movie for Hollywood.

This young lady is going to play as one of the renowned writers of all time, Jane Austen. The movie project is going to take "" as the title. While, the story itself is not revealing either of the author's pieces, but to her own personal life, instead. Austen had a complicated romance with Tom Lefroy, a pauperized Irishman.

News
>
Celebrity Gossip
June 23, 2006 06:33:22 GMT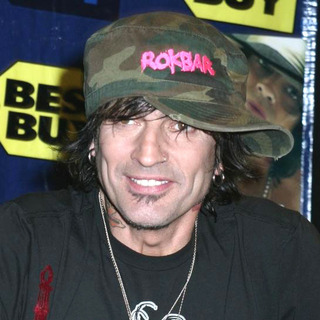 is giving hand at fashion. The drummer for band is starting a fashion line which he simply calls "PL for TL", stands for People's Liberation for Tommy Lee.

The limited PL for TL line, inspired by his extensive ink collection, will mostly consist of jeans, T-shirts and hats for men and women, with imagery from the rocker's many tattoos reflected throughout the graphics and detailing.

News
>
Celebrity Gossip
June 23, 2006 06:10:25 GMT
Clint Brewer, a 25-year-old celebrity photographer, was arrested Thursday June 22nd, 2006 on suspicion of trespassing after he was found hiding in the bushes outside the school where actors and send their son Maddox.

Brewer was detained by a private security officer for Pitt and Jolie at about 10:30 a.m. local time and jailed briefly by Los Angeles County Sheriff's deputies before being released on $1,000 bail.

News
>
Movie News
June 23, 2006 05:57:31 GMT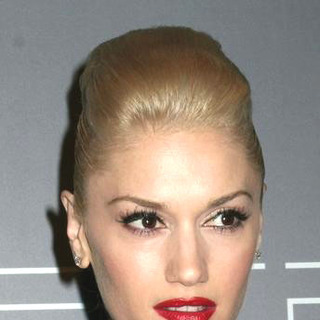 The "L.A.M.B." label owner, , is going to join the remake of "". She is not going to put the outfit into her line, but she will play as the female leading role in the remake from the 1956 movie of the same title by Elia Kazan film.

Stefani is playing the role, as a wife who has put her husband into a whole year in waiting for some sexual intercourses. The movie, which was a controversial back in the 1950s, became the nominee for four categories in the Oscars. The categories included Best Screenplay, Best Black-and-White Cinematography and Best Actress for Carroll Baker as the leading female role. The movie had Tennessee Williams write the script.

News
>
Movie News
June 23, 2006 04:42:46 GMT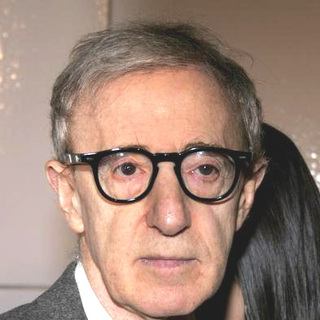 The unique, uncanny Hollywood movie helm, , is determined to direct his new summer 2006 screenplay project, which is still an untitled one. His determination also includes his being fully stoked to attach the leading female role to the least-known British actress, .

Atwell is currently doing stage performances. She currently appears in "The Line of Beauty", a drama series by the BBC. Atwell is also attached for other two novel BBC projects. So far, she receives public exposures only from the BBC drama. Her involvement in Allen's project might be her sound debut for Hollywood to hear.

News
>
Music News
June 23, 2006 04:27:52 GMT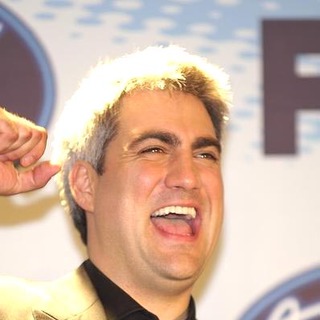 is rocketing even higher and higher in the industry, keeps reaping wining after winning from the day he was crowned season five "American Idol" champion. Has just signed his first ever recording contract, he shortly thereafter released his first single, "Do I Make You Proud", on June 13.

As many have predicted, the silver-haired Alabama native's set satisfyingly comes in at #1 on the Billboard Hot 100 chart, the Billboard Single Sales chart and the Billboard Pop 100 chart, making it the best selling song in the country with over 190,000 copies sold in its first week of release. What's more Hicks will perform this chart topping song on the Tonight Show with Jay Leno on Thursday, June 22nd.

News
>
Celebrity Gossip
June 23, 2006 03:51:04 GMT
They may not be good friends any longer, but and are still having particular similarities, one most apparent is 'crazy idea.'

The twosome is planning a 'Simple Life' lesbian wedding. Per In Touch Weekly it is reported that both celebrities have in an episode for "Simple Life" joined the Bowden Family, a lesbian couple raising two teenage daughters, and are surprised when they realize the Bowdens never married.

News
>
Movie News
June 23, 2006 03:39:42 GMT
Though the confirmed storyline is still rather blurry and undecided, Ridley Scott might still be attached to direct a new biopic movie about the Gucci clan. Scott's firm decision on helming the movie or not will be based on the new draft of the screenplay script. It is the scriptwriter of "", Andrea Berloff who is going to pen and collaborate with Scott on the gob smacking, legendary Gucci family.

The Gucci clan is tremendously known as one of the famous labels in the fashion industry that has gained respect for decades. Nonetheless, the dynasty's real storyline behind the dazzling scenes is more like the one found in any given soap operas. The father in the family, Aldo Gucci, is trapped in tax fraud and nearly sent behind bars by his own son, Paolo Gucci. The family scandal also included the assassination of Maurizio Gucci in 1995. Maurizio's widow, Patrizia, is convicted as the main person behind the homicide.

News
>
Celebrity Gossip
June 23, 2006 03:29:17 GMT
is more than just an aspiring rapper. The guy made an appearance in New York's Times Square Wednesday June 21st, 2006, joined forces with Virgin Mobile and Americans for Common Cents, an organization devoted solely to expounding the virtues of the penny, to launch 'Save the Penny' campaign.

It is a charity fundraising drive that will help demonstrate how much of a difference those copper coins can make if put to proper use. Did his bit in helping prevent the historic one cent coin being scrapped, and encourage people to maximize the use of their spare change, Kevin said to the crowd "Man, I feel good about the penny!"