News
>
Music News
February 18, 2008 02:34:40 GMT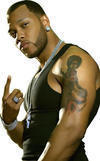 'Low' hitmaker has moved on with the promotion of his second single from debut album "". Despite the fact that "Low" has been at #1 on Billboard Hot 100 for more than 8 weeks, the rapper released the music video for next single "Elevator".

The song which is produced and featuring is made the official second single even though the track "Birthday" has been on the street first before "Low". "Elevator" has entered the Hot 100 chart at #116 and Hot R'n'B Songs chart at #100.

News
>
Music News
February 18, 2008 02:16:15 GMT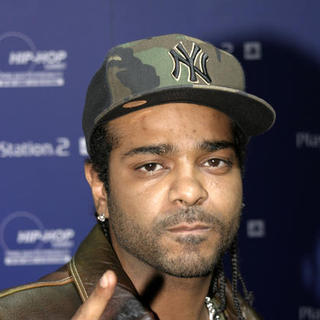 BET have premiered a new video from rapper for his new single "Love Me No More/Byrdgang Money". The song is the first single from Jones' mixtape "" which will be released tomorrow, February 19.

According to some reports, the mixtape has actually been released sometime ago in limited edition. However, with the help from Dame Dash, Jones re-mastered and remixed the mixtape for further release.

News
>
Celebrity Gossip
February 18, 2008 02:06:19 GMT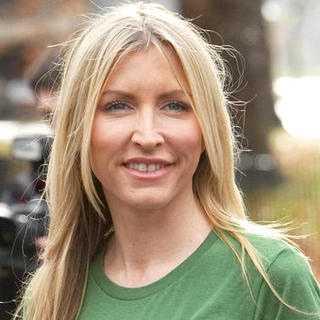 The very public and bitter divorce of and estranged husband has reportedly come into an end. With many other news media reported that the battle could wrap up by Monday, February 18, the New York Daily News claimed the pair have already settled their divorce with a whopping $108 million settlement being awarded to Mills.

The soon-to-be-former couple are said to have the amount of money broken down to a $40 million lump sum and $5 million more every year until four-years-old daughter Beatrice turns 18. The divorce settlement, still according to the Daily Mail, includes a strict confidentiality agreement.

News
>
Movie News
February 16, 2008 07:21:52 GMT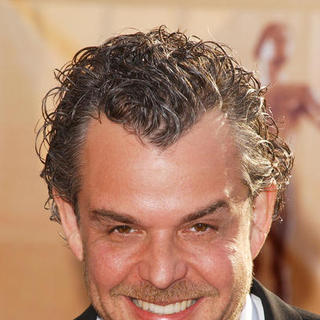 The co-star of in "Leaving Las Vegas" will be joining and in the action fantasy film "". According to JoBlo, the actor in "" has signed deal to portray young William Stryker.

The movie site noted that the news of Huston's landing the role dismissed speculation that television star of "Dexter" was considered for the part. Further, the site claimed that a source close to the production has said that the actor is already on the location to prepare for the filming.

News
>
Movie News
February 16, 2008 06:54:52 GMT

Talking about his new character in the drama film "", the star of "The Reservoir Dogs" revealed that he was forced to beg for the role because he didn't want to be knocked out by Hollywood actors, and .

According to press release, the 49-year-old actor originally joined the cast as the knocked out bare-knuckle fighter at the end of the film. However, when he knew that the people behind the film considering Bloom and Bale to be the lead, he refused the role and asked for the center character.

News
>
Celebrity Gossip
February 16, 2008 06:31:50 GMT

Engagement rumors are mounting, hitting celebrity power couple and .

It is reported that Justin has been spotted shopping for engagement rings at famous New York jewelery store, Tiffany and Co. and is planning to propose to his actress girlfriend Biel.

News
>
Music News
February 16, 2008 06:29:33 GMT

Cast of TV drama series "Grey's Anatomy" will celebrate the end of writers' strike by conducting a live singing performance. The Emmy-winning show and its spin-off "Private Practice" cast will entertain a number of crew affected by the strike that had just ended after three months while raising money for them.

Writers of "Grey's Anatomy" announced on their official site, "For one night only, the casts of Grey's Anatomy and Private Practice are coming together for a live performance! An unforgettable evening of laughter and song to benefit crew members who were affected by the strike."

News
>
Movie News
February 16, 2008 06:13:06 GMT

Having signed a deal with "" producers in early February, is rumored to be planning on bringing his another old character back to the big screen. According to reports, the renowned action man in "Rocky" and "Rambo" is preparing to depict once again Gabe Walker from his 1993's "Cliffhanger" as he is negotiating with Sony Studio executives.

On another character reviving news, it was reported that though the 61-year-old actor has promised to stop remaking "Rambo", he might be going to make another sequel to the film. To British talk show host Jonathan Ross, the former husband of actress Brigitte Nielsen revealed that it is the perfect time to play the character again. "I'd love to go back to Rambo again. You don't get to play that kind of character very often," he said "At first it was stereotyped but now I'm really proud to have done it. It's timely. Ten years ago it wouldn't have been right."

News
>
Celebrity Gossip
February 16, 2008 05:10:52 GMT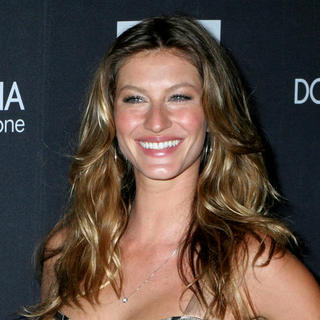 Has the freedom to endorse any other beauty products following her part ways with Victoria's Secret, is taking over a new gig. The supermodel, who was once claimed the highest paid among world's supermodels, has just scored a two-year endorsement deal with international cosmetics firm Max Factor, which is widely believed to be worth $2.5 million.

Gisele, according to E! News as being told by a source, has inked a deal to be the face of Max Factor's brands worldwide with "The campaign will start by summer."

News
>
Movie News
February 16, 2008 05:10:45 GMT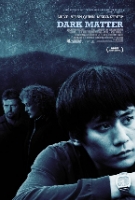 Hours following the bloody campus rampage at the Northern Illinois University, it was announced that ' delayed drama " will be released in spring 2008. According to Associated Press, the film's distributors let out on Friday, February 15, that the dark drama film starring also Liu Ye and Aidan Quinn will make its first theatrical release on April 11 in New York City and then followed by other American cities.

In an phone interview with AP, the president of First Independent Pictures, Gary Rubin, also revealed that the film directed by Chinese-born director Chen Shizheng were scheduled to hit theaters last year. He further explained that the movie was delayed due to last year's campus massacre in Blacksburg, Virginia citing that the decision was made "out of respect for the Virginia Tech incident". On the picking of the release date, Rubin stated, "Obviously that (Virginia Tech) was a long time ago. We're not even focusing on that aspect of it at this point. It's a good movie and we feel it should get out there."

News
>
Music News
February 16, 2008 04:36:44 GMT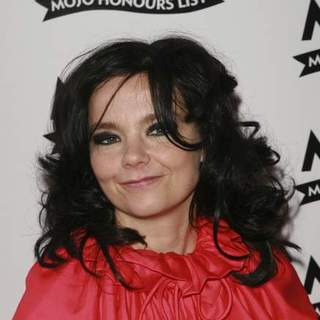 has moved on with the next single from her 2007-released album, "". The Icelandic singer will not only lift "Wanderlust" as an ordinary single, but she will also make its music video in 3-D.

The single should be on the market by April 14 in CD and 12 inches format, completed with remixes from Matthew Herbert, Mark Stent and Ratatat. There will also be a DVD version that includes the 3-D music video and its special spectacles to watch the video.

News
>
Music News
February 16, 2008 04:14:28 GMT

The reason behind 's constantly leaking songs which are deemed the new materials from his upcoming album, is actually not far away from his own label mate. Producer Polow Da Don has admitted to MTV News that he was the "culprit" who put the songs, some are still un-mastered, on-line.

Songs like "Crazy", "Moving Mountains", "Dat Gurl Right There" and the latest "Love in the Club" mysteriously appeared on file-sharing websites in the past few months. "It's internal conspiracy," said the confused Usher at the Grammys on Sunday, February 10. "I don't know what's going on with all these records that have been leaked. It ain't been me, dog."

News
>
Celebrity Gossip
February 16, 2008 04:06:57 GMT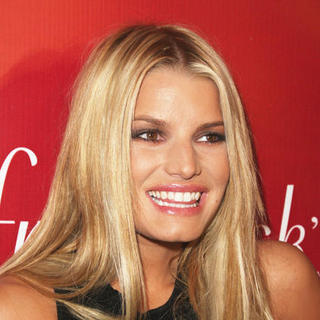 While words are mounting that is about to make a comeback into the small screen, eying a CMT reality show, it has been confirmed that the actress-singer will star in a special instead.

Is close to completing her first country album, Jess' daddy/manager, Joe Simpson, told Entertainment Weekly that in addition to her music effort his daughter also has her eye on a deal for an unscripted CMT show, which would mark her second stab at reality TV.

News
>
Celebrity Gossip
February 16, 2008 03:40:33 GMT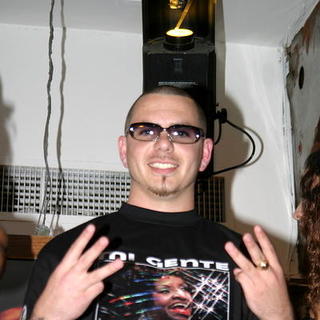 was injured and bled. The rap star was forced to cut short a show in Texas last week after he was hit by a flying bottle hurled from the audience that left him bleed.

Pitbull, who was born Armando Christian Perez, was performing at San Antonio club Planeta Mexico back on February 8 when he was struck upside his head by a bottle thrown from the crowd.

News
>
Music News
February 16, 2008 03:36:07 GMT

Power-pop band have completed their second full-length album and will soon release it under their new deal with Island Def Jam. The sophomore set is titled "" and its first single "Love Me Dead" has been released in late January.

The band hailing from St. Louis have toured extensively and is still serving a leg with Socratic and Presidents of the U.S.A.. They have belted out two homecoming gigs for February 25 and 26 and will continue in several other cities like Tulsa, Oklahoma and Anaheim, California. Complete tour dates can be found on the .