News
>
Music News
December 19, 2007 03:34:57 GMT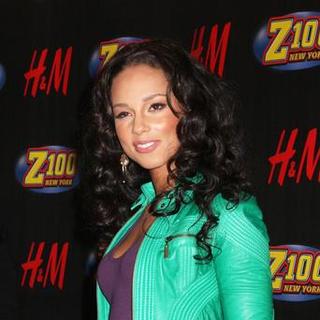 , who is reigning the chart with her killer hit 'No One', will be one of those who is granted a Black Entertainment Television (BET) honor. In the event "which celebrates the lives of leading African American luminaries", Keys will represent the entertainment field.

Model also made it into the list, being recognized in the media category while others would be Dr. Cornel West (Inspirational/Education), Richard Parsons (Corporate), the Honorable Maxine Waters (Government) and CEO Janice Bryant Howroyd (Entrepreneur).

News
>
Celebrity Gossip
December 19, 2007 03:22:30 GMT
is pregnant.

It appears that everyone in the industry is competing to get into the pregnancy phase. Hot on the heels of and ' shocking revelations on their impending motherhood, there comes a new claim that Allen is expecting her first child.

News
>
Movie News
December 19, 2007 03:21:49 GMT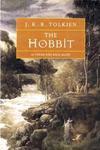 All now is crystal clear for "The Hobbit" after months of speculations about how the project would be made.

Peter Jackson, New Line Cinema co-chairmen/co-CEOs Bob Shaye and Michael Lynne plus MGM chairman Harry Sloan announced on Tuesday, December 18, 2007 that they have teamed up together to make the movie and a sequel to it. Both Jackson and New Line are revealed to have resolved their longtime dispute over the "Lord of the Rings" films, clearing their way to make the two live-action big screen adaptations of the J.R.R. Tolkien fantasy book, often marketed as a prelude to the author's "Rings" trilogy.

News
>
Movie News
December 19, 2007 03:18:33 GMT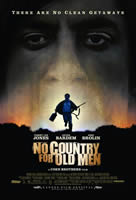 American critics groups appear to mostly put "" in their top list of film choices as the crime drama thriller took another best picture honor from San Diego Film Critics Society, which revealed on Tuesday, December 18, 2007 the winners of its 12th annual SDFCS Awards.

Apart from the top prize, the movie also scored in three other categories of Best Ensemble Performance, Best Supporting Actor for Tommy Lee Jones, and Best Cinematography for Roger Deakins. Pic, however, only managed to bring its makers, brothers Joel and Ethan Coen, the runner-up title in Best Director and Adapted Screenplay slots for both went to Paul Thomas Anderson of "."

News
>
Music News
December 19, 2007 03:16:11 GMT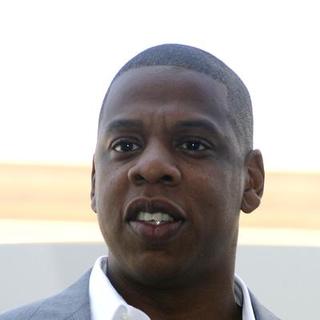 may be going through a lot in her personal life right now but a brighter end is waiting out there in the form of . The rapper has personally requested Winehouse to collaborate with him for the second time.

Both music greats had been in the studio together for the remix of Winehouse's hit 'Rehab' and Jay is keen on having the moment back. "I'd love to work with her again," Jay said. "I hope she keeps herself together. Her voice is incredible. I'm drawn to voices."

News
>
Celebrity Gossip
December 19, 2007 03:01:36 GMT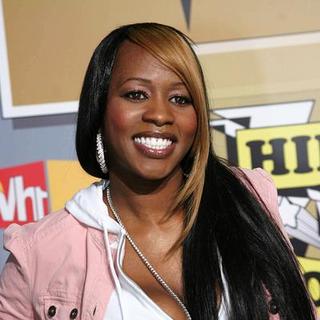 Has been hit with heavy lesbian accusations, finally comes forward refuting the claims.

Rumors have been swirling recently that Remy had had some same-sex relations in the past. The fire was further fueled with a woman's video confession, popped up on YouTube, in which she claimed to be the female rap star's lesbian lover.

News
>
Music News
December 19, 2007 02:53:23 GMT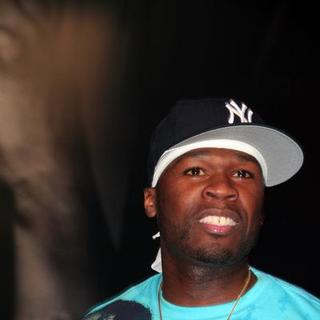 braved himself to serve a gig in volatile province of Kosovo, Pristina. The rapper visited the country that ended its war with Serbia in 1999 to promote his latest album '' and became the first high-profile artist to perform publicly there.

He was not the first artist to drop by to the country which had focused on politics in the last few years, but those like and came for their humanitarian effort. When asked what became of his, 50 simply said, "I came to entertain the world", then added "I won't get a chance to see the world, like the entire world, unless I go everywhere. I see my music break through language barriers."

News
>
Celebrity Gossip
December 19, 2007 02:35:49 GMT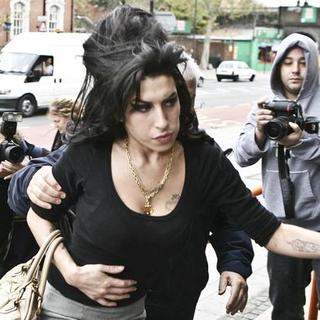 Multiple Grammy nominee was arrested in London on Tuesday, December 18 on suspicion of "perverting the course of justice", which is the UK's version of interfering with a police investigation, in relation with her husband Blake Fielder-Civil's criminal charges of grievous bodily harm (GBH) and perverting justice.

Amy arrived at Shoreditch Police Station in east London at 5 P.M. to be "arrested by appointment" and was later that day being formally interviewed, fingerprinted and DNA tested. A representative for her said the songbird went in voluntarily to be interviewed and was arrested before questioning, ''as is common practice in the U.K.''

News
>
Music News
December 19, 2007 02:06:21 GMT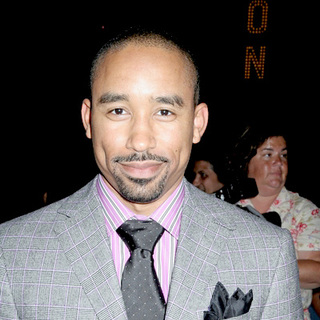 Coming to the end of the year, we will do an update of the albums which have been pushed back several times and those which release dates are still a big question mark.

First one is 's '' which was supposed to be released in September. The debut album from the producer-turned-singer was stated on his MySpace to be released in Fall 2007 but it looks like that the time frame will not likely happen and the latest announced date (February 6) is not yet confirmed either due to his transfer from Virgin to Island Def Jam.

News
>
Celebrity Gossip
December 19, 2007 01:55:07 GMT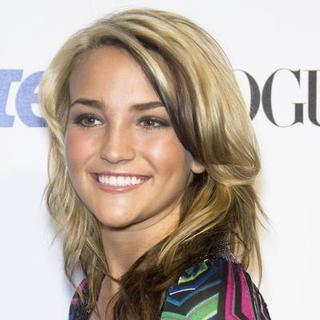 has sent a shock to public worldwide with her confirmation that she's pregnant.

Amidst the much drama surrounding her famous sister , the 16-years-old starlet has confirmed to OK! Magazine that she's pregnant with boyfriend Casey Aldridge's child. Despite her still very young age and her status as a high school junior, Jamie said she's keeping the baby.

News
>
Movie News
December 18, 2007 09:47:38 GMT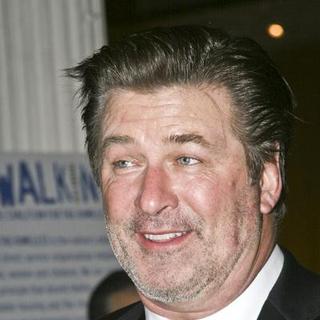 Dramatic flick "" has another Hollywood's household name in its cast lineup. Variety has brought a report informing "30 Rock" star is boarding the project, which celebrity sisters and are toplining.

Here the Oscar-nominated actor will portray an attorney representing Elle Fanning's character after she decides to sue her parents for emancipation. The suit was based on the grounds that she was bred as a genetic match who could prolong the life of her cancer-ridden sister, played by Dakota Fanning.

News
>
Movie News
December 18, 2007 09:14:32 GMT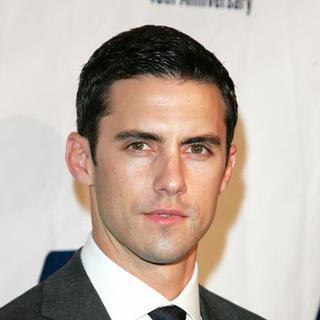 is involved in the production of 's new movie as well as ' romantic comedy movie. According to Entertainment Weekly, the 'Heroes' star has revealed that he is to star in "Game" and "".

To EW.com, Ventimiglia talked about his new project saying, "I'm doing two features before Christmas. One is called Game, and that's with Gerard Butler and Amber Valletta. It's written and directed by Mark Neveldine and Brian Taylor, the same guys who did Pathology, the movie I have coming out in the spring...And then I'm doing an independent film called Chaos Theory about a guy who leads a very organized life, and someone comes into that life and just sets a downward spiral in motion."

News
>
Music News
December 18, 2007 09:06:23 GMT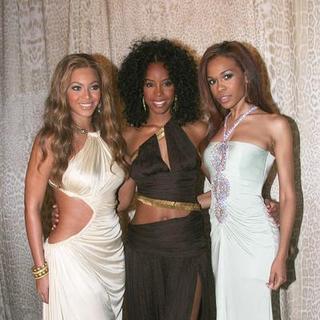 Many speculations may have been laid out regarding reunion but none is as close to this. Member has revealed her desire to reform with ex-bandmates and and will talk about it over Christmas dinner.

One of the reasons that prompted Rowland to want a reunion with the group is Spice Girls. "This current spate of reunions has given us ideas," Rowland said. "Despite what people say we are all still really close." released a Greatest hits in November and launched a reunion tour that kicked off December 2.

News
>
Movie News
December 18, 2007 08:39:10 GMT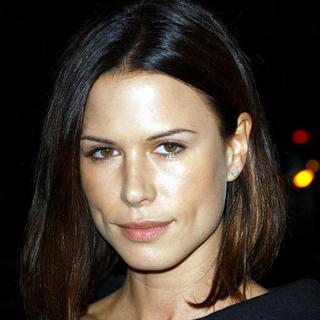 Rounding out acting talents to fill in the cast of their new thriller "The Boy in the Box", A2 Entertainment Group and Code Entertainment have picked up Hollywood names like , , and to lead the lineup, The Hollywood Reporter has learned.

Joined the threesome are , , , and Marcus Thomas, the latest most recently appeared in John Dahl's comedy "." All have been confirmed to come under the direction of first-time helmer Anders Anderson.

News
>
Music News
December 18, 2007 08:18:46 GMT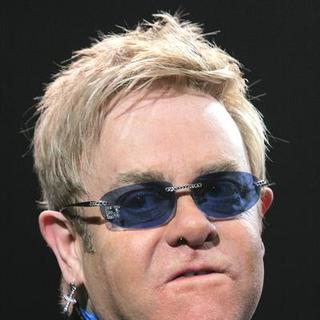 is set to reunite with director Baz Luhrmann in the latter's movie '' which will wrap up after 9 months of production this Friday. The British singer may take over the project of penning the soundtrack for the pic.

The pair had been laid on the same sheet when John lent his 1970 single, 'Your Song' for Luhrmann's Oscar-winning film, 'Moulin Rouge!' (2001).