News
>
Music News
September 13, 2007 06:30:24 GMT

Done with Video Music Awards, MTV is gearing another award in appreciation of Latin music. Nominees of Los Premios MTV 2007 was announced yesterday (September 12), putting Mexican star Belinda on the lead.

The 18 years-old singer and actress gains 5 nods including Best Solo Artist, Video of the Year and Artist of the Year. Just one count less than her are and Argentinian rock band Babasonicos. Meanwhile, scoring three each are , and several more.

News
>
Movie News
September 13, 2007 06:16:19 GMT

Finally finds way to go back into the big screen, Burr Steers has reached deals to direct high school comedy "Seventeen" which is set to topline, Variety reported.

Written by Jason Filardi, the story concerns a middle-aged father who wakes up to find he becomes seventeen again. Being so, he then enrolls in the same high school as his two kids to be close to them.

News
>
Celebrity Gossip
September 13, 2007 06:09:08 GMT

and are among numbers of music figures who give back to Houston. The two songbirds have teamed up building an apartment for at risk populations in Houston.

Beyonce and Rowland, joined by Matthew Knowles, Tina Knowles, and pastors Rudy Rasmus and Juanita Rasmus, made millions of dollar donation Wednesday September 12th to build the so-called the Knowles-Rowland Temenos Place Apartments, which purpose is to provide permanent living accommodations for men and women who are trying to improve their lives after the trauma of personal and natural disasters.

News
>
Music News
September 13, 2007 05:08:40 GMT
Grammy-nominated R&B artist will release a Christmas album called 'A Gift Between Friends'. The CD will be more into an EP rather than a full length studio album for the latter is slated to hit the stores only next year.

The EP will contain five to seven songs, two of which are reportedly seasonal tracks. The follow up of 2006's '' will be dropped October 2. A longer version of the EP is aimed for a 2008 release with some new materials included.

News
>
Movie News
September 13, 2007 05:06:21 GMT
Welcome to the "" for who has just signed on to star in the highly anticipated drama thriller, joining fellow actor , his co-star in the 1999 "Fight Club" which is based on the Chuck Palahniuk's 1996 novel of the same name.

"State of Play," a political thriller based on the BBC miniseries of the same name, will see Norton portraying the role of a congress man whose speedy political rise is threatened by an investigation into the death of his mistress. The role was previously made famous by in Paul Abbott's original series.

News
>
Music News
September 13, 2007 04:47:13 GMT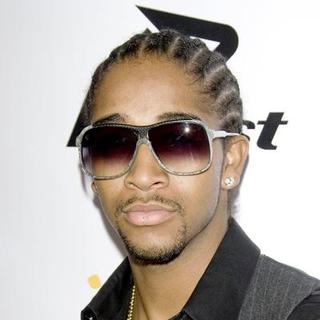 The video of and 's duet in 'Cut Off Time' has been completed. Apt to their young performers image, both singers incorporate a lot of dance scenes for this one.

'Cut Off Time' is confirmed to be the lead single for the movie '' which puts Omarion as the main character. The song was produced by Timbaland and is expected to be released along with other soundtracks for the movie.

News
>
Celebrity Gossip
September 13, 2007 04:38:38 GMT

gets censored, literally. The rapper is being ordered to edit a commercial for his latest fragrance "Unforgivable" which according to censors is too hot for TV.

It is reported that the advertisement "shows Combs 'going at it' with Jessica Gomez in a stairwell and a hotel room. But after MTV screened the ads, execs sent a list of edits Combs will need to make before censors will allow it to air. The offending footage includes Diddy 'hiking up' Gomez's skirt, putting his hands under her dress, and a scene with another woman holding Gomez's breast and pulling down her underwear."

News
>
Music News
September 13, 2007 04:24:27 GMT

Still on the arguably biggest buzz this year, has tentatively named her comeback album '' after a track which may as well be the second single. A number of her unmastered tracks have been sent to several online sites for them to review.

Chuck Arnold of People.com sees an overall '80s vibe in her album which is due November 13. Title track 'Piece of Me' features "Spears' heavily processed voice" that is produced by Bloodshy and Avant.

News
>
Movie News
September 13, 2007 04:10:52 GMT

After days of filming, finally the first image from the set of "" has surfaced online which sure will delight fans of the "Mummy" franchise who cannot wait to learn more about the project.

Posted by director Rob Cohen on his , the photo, as seen above left, was taken from the mausoleum set for the flick by still photographer Jasin Boland. So artistic is the picture that Cohen even suggested it could make for "a cool wallpaper background on your computer."

News
>
Movie News
September 13, 2007 03:36:15 GMT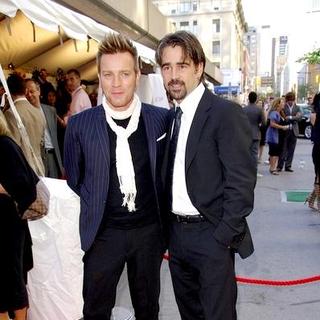 The commotion and delights on seeing the presence of Hollywood's names continued on Tuesday, September 11 as core cast members of 's "" eagerly came down for the North American Premiere of the drama at the 32nd annual Toronto Film Festival.

Enhancing public excitement surrounding the occasion, pic's two male leads and made their way together to Roy Thomson Hall where the screening was held as part of the festival's Gala Presentation program.

News
>
Celebrity Gossip
September 13, 2007 03:31:46 GMT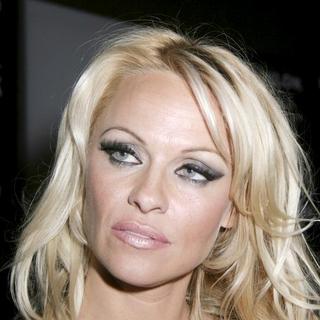 Much apart from media speculation, is washing her hands clean of the brawl that occurred between her ex-husbands and at the Sunday MTV Video Music Awards.

"I'm staying out of it," so the busty blonde told the " Show" during an interview on Wednesday September 12th. Claimed she didn't witness the fight, she went on saying "I actually left. As soon as I left, meow! They all went after each other."

News
>
Celebrity Gossip
September 13, 2007 02:58:07 GMT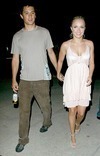 and Stephen Colletti are the other celebrity couple that has gone their separate ways.

The "Heroes" actress and former "Laguna Beach" star reportedly have broken up after more than one year of dating. "Their breakup has been a long time coming," Us Weekly quoted a source as saying.

News
>
Movie News
September 13, 2007 02:30:23 GMT

In continuation of the recently-posted pictures from "" set on Hollywood Boulevard, another image has come up online showing a very spoilerific shot of female lead .

As seen on the left side, it turns out that the character she plays certainly is not just an ordinary alluring housewife. The wife of a publicist, the woman is described to embark an affair with a hard-living superhero whom her husband represents.

News
>
Celebrity Gossip
September 13, 2007 02:26:13 GMT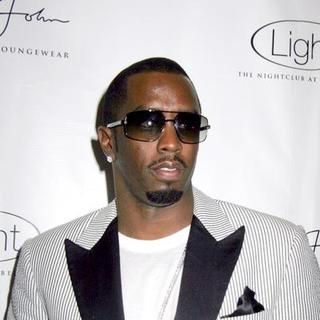 Hot on the heels of Kim Porter's tell all interview with the October issue of Essence magazine, 's other baby momma breaks her silence in yet another tell all interview. Sarah Chapman, the Atlanta mother of Diddy' one-year-old daughter told the affair behind their love triangle.

In a shocking revelation, Chapman said both Kim and her met the hip hop mogul at the same time and that Kim knew about her pregnancy prior to her getting pregnant also by the star. "She definitely knows who I am," the woman said in a statement. "Yes, it's true, we've had words. [Kim] knew about my pregnancy prior to her getting pregnant. In fact, Kim and I met [Sean] at the same time."

News
>
Celebrity Gossip
September 13, 2007 01:56:24 GMT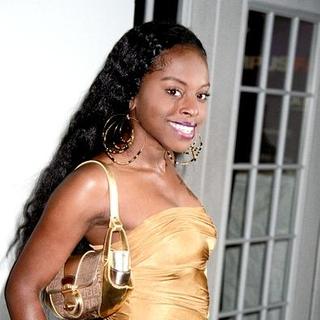 That pregnant, that is just not true.

Contrary to her lawyer's courtroom claim that she was carrying a bun in the oven, Brown's manager Chaz Williams has officially stated the rapper actually "is not pregnant."