News
>
Movie News
March 30, 2007 11:22:14 GMT
Still having spare time to look around for another stint despite going busy preparing "", David O. Russell has signed on to both write and direct a Washington-set comedy titled "", The Hollywood Reporter has revealed.

A joint production between Columbia Pictures and Red Wagon, the picture is a big screen adaptation of a novel by Kristin Gore, the daughter of former Vice President Al Gore. The story follows a young woman as she tries to balance a job as a congressional aide on Capitol Hill while searching for the right guy.

News
>
Movie News
March 30, 2007 11:00:17 GMT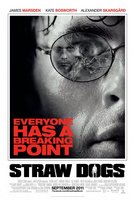 In his wait to see "", director Rod Lurie has satisfyingly landed deals to helm thriller picture "", a remake of the 1971 feature of the same title, at Screen Gems.

Though already hired TV writer Reed Steiner to pen the script with Marc Frydman producing, Screen Gems turns out to still be in the process of obtaining the rights to the original, which initially was produced by ABC Pictures Corp.

News
>
Movie News
March 30, 2007 10:41:12 GMT
Keeps circling around comedy genre, Raja Gosnell now finds himself getting attached to helm a rom-com feature entitled "" for The Weinstein Company.

The flick is said to present a story that focuses on a man who discovers the dirty secrets of an all-female book club. He then enlists help from the members to get his estranged girlfriend back in return for not ratting them out to the men in their lives.

News
>
Movie News
March 30, 2007 09:29:30 GMT
Aware of giving more than just an entertainment to moviegoers, Paramount Pictures is about to develop a gritty film feature entitled "" with Lorenzo di Bonaventura seating as the producer.

An adaptation of Christopher Reich's book of the same title, the project concerns a physician for Doctors Without Borders whose wife falls into an inaccessible ravine during a hiking in the Swiss Alps. In his grief, he later finds a letter addressed to her of which content unexpectedly brings him to stand in center of a conspiracy that could result in nuclear war in the Middle East.

News
>
Movie News
March 30, 2007 09:09:38 GMT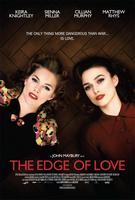 Shifting attention to male cast, Capitol Films have successfully got both and onboard to join the list of its romantic drama "The Best Time of Our Lives
1
", Variety has reported.
Already included starlets and in the lineup, the project centers on Welsh poet and the relationship formed between he and his wife Caitlin also his childhood friend Vera Phillips and her eventual husband William Killick. Murphy will play the latter one with Rhys, Lohan, and Knightley play Thomas, Caitlin, and Phillips, respectively.
News
>
Movie News
March 30, 2007 08:40:32 GMT
Making a follow-up to the teaser clip it posted on AOL's Moviefone, Warner Bros. Pictures has smoothly launched a new trailer for "" on the web.

Available exclusively at , the trailer can be via both Windows Media and Quicktime format in High Definition. In addition, fans can also accessed the teaser trailer on the site as well as a series of production photos of the movie.

News
>
Movie News
March 30, 2007 08:21:48 GMT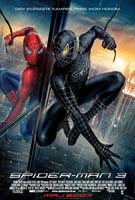 Receiving the same treatment as its predecessor had before, "" delightfully will also have a simultaneous release in conventional and IMAX theaters as it opens in the U.S. on May 4 this year, IMAX Corporation and Sony Pictures Entertainment have announced.

"The simultaneous IMAX release of Spider-Man 3 allows us to celebrate one of the most anticipated motion picture events of the year in an exciting event format," Sony's President of Domestic Distribution Rory Bruer stated. "Spider-Man 3: The IMAX Experience will give fans of Spider-Man an opportunity to experience the next exhilarating installment of the series in an unforgettably unique and immersive way."

News
>
Movie News
March 30, 2007 07:48:20 GMT
There could be another major female character to appear in "" besides Rachel Dawes if all are proven to be true.

Words are now circulating heavily that may join the highly anticipated flick's cast following a posting on Whedon.info hinting that the "Buffy the Vampire Slayer" star is likely to be cast in.

News
>
Celebrity Gossip
March 30, 2007 07:13:39 GMT
and . What do they have in common? Can you please find one? If not then here I tell you what. They have the same feeling toward each other.

Speculation is mounting that Butler and Campbell are couple. Completed her five days of community service as a result of throwing a cell phone at a former employee, the supermodel returned to New York where she has been spotted out and about with Butler several times.

News
>
Movie News
March 30, 2007 06:51:36 GMT
Straying into thriller-horror genre, "" star has reportedly taken a role in supernatural flick "" which "" helmer Alexandre Aja is set to direct with toplining.

A remake of the 2003 Korean feature "Geoul sokeuro", the picture finds Sutherland as a cop-turned-mall-security-guard who tries to discover the origin of the evil upon finding something awry in the mirrors of a department store he works at. Patton is said to portray his fiance who does not believe all his sayings about the mirrors.

News
>
Celebrity Gossip
March 30, 2007 06:34:45 GMT
Talk is heating up that has been hospitalized. While report on that matter remains speculative, a spokeswoman for the star set the record straight Thursday March 29th, saying Michael is "a little bit under the weather," but has not sought hospital treatment.

"He was a little under the weather when he returned from Europe. He probably had a bad cold or the flu. But he was never hospitalized," Raymone Bain said, claiming Michael was in Las Vegas recording music for a new project after attending to "personal business" in Europe.

News
>
Movie News
March 30, 2007 05:57:57 GMT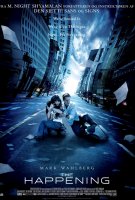 High in demand after his stellar performance in "", has delightfully been picked up to topline 20th Century Fox's paranoia thriller "", the studio has announced.

Co-financed by India's UTV, the project revolves around a family who is on the run from a natural crisis that presents a large-scale threat to humanity. Onboard to direct is "" helmer M. Night Shyamalan who penned the flick's original script and successfully sold it to Fox.

News
>
Celebrity Gossip
March 30, 2007 05:56:15 GMT
The heiress' life will not be that simple anymore as she is facing jail term for violating her probation. is facing a 90 days in jail sentence after being accused of violating the terms of her probation by driving without a license, the Los Angeles City Attorney's Office announced Thursday March 29th.

The decision to revoke Paris' probation is taken following a Feb 27th incident during which she was stopped for speeding down Sunset Boulevard without her headlines on. The officers who pulled her over impounded her 2007 Bentley Continental GTC Convertible upon discovering her license had been suspended.

News
>
Music News
March 30, 2007 05:04:01 GMT
Like it or not, had to cancel the date on March 28 in Washington. It was triggered by his doctor's command to lie resting his voice in order to heal his bronchial problem.

At least the doctor's order was only valid for a day. Foxx publicist said, "His current North American tour is still going strong and Foxx is scheduled to perform in Atlanta Mar. 30-Apr. 1". That also means that he is fit enough to perform the concerts after Atlanta's Fox Theater tonight.

News
>
Movie News
March 30, 2007 04:46:13 GMT
The considerable popularity of "Star Wars" franchise apparently has brought an inspiration to the U.S. Postal Service to make a move that sure will delight all fans around the country.

Yes, the company has got the series' characters printed as stamps which it proudly unveiled Wednesday, March 28 at Grauman's Chinese theater in Hollywood, where the "Star Wars" movie come up the surface thirty years ago.