News
>
Celebrity Gossip
February 20, 2008 06:29:13 GMT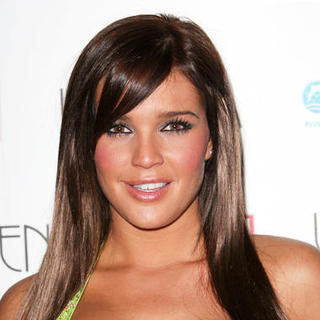 Is a lingerie and glamor model, does realize the fact that her body is her main asset to earn a living. And intended to safeguard it, she has admitted to have her body insured for 2 million pound sterling.

"My figure is my fortune," Danielle confessed to the Daily Star. "So taking out the insurance seems like the sensible thing to do in case anything should happen."

News
>
Music News
February 20, 2008 06:21:48 GMT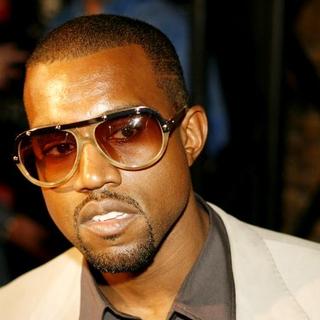 The sexy woman who 'chop up' in his latest video clip "Flashing Lights" has revealed her identity and spoken her view about the project. The woman whose name is Rita G. has graced the Playboy magazine and has enjoyed a fame increase since the clip's debut.

The video that was was directed by Spike Jonez and West himself with slow motion scenario that tells about Rita's character caressing West in the back of her trunk but later hitting him with a shovel. According to MTV, although the clip is considerably short, it is not a part 1 of later clips.

News
>
Celebrity Gossip
February 20, 2008 05:08:33 GMT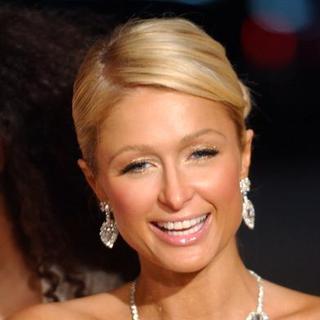 Always an attendance at almost every party, fashion show, and award event, has reportedly been banned from attending the forthcoming Oscars. The celebrity socialite surely wasn't happy at all with that and was said to feel devastated that she couldn't attend the prestigious award event.

"She cried hot, salty tears when she was banned from the Oscars," a source revealed to the Daily Star. "She's desperate to be taken seriously as an actress and hoped she would be able to network with the film bods."

News
>
Movie News
February 20, 2008 05:04:03 GMT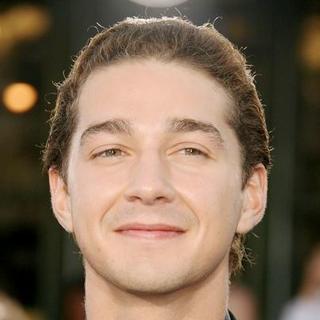 The release date of upcoming thriller "" featuring "" star has reportedly been pushed back. According to Slash Film, the scheduled date of the film from "" helmer D.J. Caruso has been moved back from its August 8 date to September 26.

Apart from revealing the pushing back of the release date, Slash Film mentioned that DreamWorks haven't let out reasons behind the reshuffling. It was explained though that because of the moving back, the film will be up against and -starred film "" and Universal Pictures' remake-action film "" starring .

News
>
Music News
February 20, 2008 04:59:37 GMT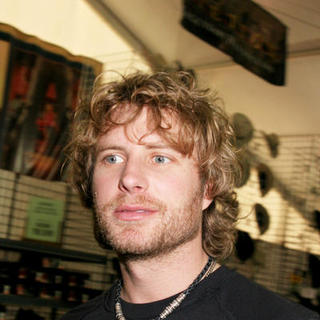 is making a fans-oriented album that requires a creative control. The country singer is letting fans contribute something to his Greatest Hits album by helping him to select the title, the cover art and some contents.

"I'm making the fans executive producers of the album," Bentley explained. "The label was interested in doing some sort of greatest hits. I said if we're gonna do something like that, I want to make something for our fans and make the fans the center of it. It's the fans who made us have greatest hits, so they should have something that's for them."

News
>
Celebrity Gossip
February 20, 2008 04:55:25 GMT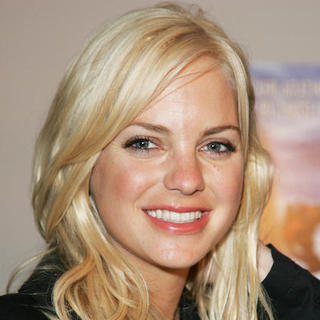 is now officially back on the single scene. The actress, best known for her leading role as Cindy Campbell in the "Scary Movie" films, has her divorce to actor hubby Ben Indra finalized Tuesday, February 19.

Anna and Ben first met while working on the 1999 film "Lovers Lane" and had since then began dating. The couple tied the knot on June 3, 2004 and then separated in March 2007. Per People, Anna filed for divorce in Los Angeles Superior Court last April, citing irreconcilable differences.

News
>
Celebrity Gossip
February 20, 2008 04:33:01 GMT

Is considerably very young at age to do any nude photo shoots, however gets the okay from her mother-manager Dina Lohan to recreate the 's final nude photo-shoot. Dina has openly revealed to People her approval to her daughter's nude photos for New York Magazine's February 25, 2008 issue, claimed them as "very tastefully done."

"I respect the photographer as an artist, so I look at them artistically. For him to call Lindsay 46 years later and to say can you recreate these photos is an honor. I looked at it as art, and as Lindsay doing a character. So I don't look at them like it's Playboy; she was being a character. So if you look at it that way, you can look at it as a mother," Dina spoke on her approval.

News
>
Music News
February 20, 2008 04:25:22 GMT

Chan Marshall aka will embark in a tour to support her latest release, "". She will be down the road starting from April 10 in Vancouver and visit ten other cities in the Pacific Northwest and Southwest area.

So far only 11 dates have been mapped out with French/British electro-pop duo Appaloosa in the supporting act slot. However, she will do a warm up show on February 29 at Los Angeles' Wiltern Theater.

News
>
Movie News
February 20, 2008 04:24:47 GMT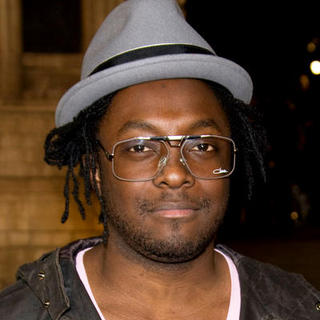 After was earlier to be joining the cast of "", another member of hip-hop group , , is also reported to be going to get involved in "". Variety reported that the band's frontman has been signed to play John Wraith a.k.a Kestrel, the Team X mutant with the ability to teleport.

The 32-year-old hip-hop superstar will be joined another just confirmed cast members, actor , who is set to play Deadpool, and "Friday Night Lights" star , who is chosen to star as Gambit. The three new cast additions will star alongside and in the action film set to be released May 1, 2009.

News
>
Music News
February 20, 2008 03:35:37 GMT

Failing to appear in flesh at 50th Grammy Awards earlier this month, is confirmed to give a live performance at 2008 BRIT Awards today (February 20). Organizers confirmed that she will make a surprise appearance at the London event.

"I heard her rehearse last night and she sounded absolutely great," Ged Doherty, chairman of the BRIT Awards, told Sky News. "We are just thrilled to have her appearing at the ceremony. At times it has been a difficult year for Amy but what has never been in doubt is that she is a real talent."

News
>
Celebrity Gossip
February 20, 2008 03:26:51 GMT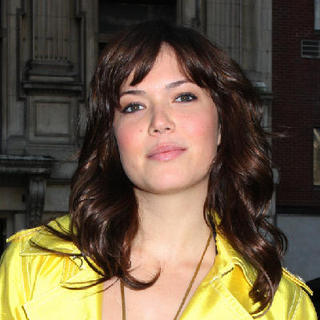 Has recorded five albums, starred in several films and television series during her career in the entertainment industry, is lending hand to help launched a new Website that aims to help women balance their lives by sharing stories to inspire and motivate other women to manage their lives better. The Website, , is owned by Kraft Foods, the largest food and beverage company headquartered in North America.

Moore, who is pointed to serve as a spokesperson for the project, explained "UPumpItUp.com is specifically designed to help women truly better themselves, as opposed to just learning how to dress better or lose more weight. It's a place where women can visit when they need some 'me time' - and not feel guilty about it. Women will feel celebrated and rewarded, and I'm honored to be part of this endeavor."

News
>
Music News
February 20, 2008 03:16:59 GMT

have begun working on their first studio album in four years. The rock band fronted by are reported to be in a Dublin studio to begin on the follow-up to "" (2004).

Producers Brian Eno and Daniel Lanois will once again give assistance in this album. "We're going to try and break new sonic ground and deliver a masterpiece," Lanois told Billboard.com. "The sleeves are rolled up. Bono is all charged up with a lyrical angle."

News
>
Celebrity Gossip
February 20, 2008 03:15:54 GMT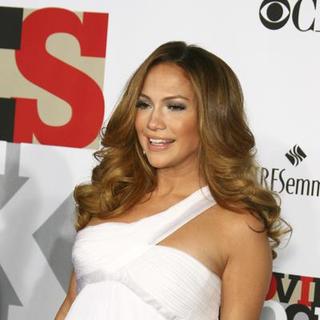 The whole world is awaiting in anticipation for the birth of reportedly twins. Meanwhile, talk is heating up that momma-to-be is shopping around the exclusive pictures of her not yet born babies for about $6 million.

Reports say that People Magazine has paid the huge sum to the actress-singer. That amount in fact does not include worldwide rights which J.Lo has reportedly sold to OK! Magazine which will print the pictures in their 15 international editions.

News
>
Celebrity Gossip
February 20, 2008 02:34:34 GMT

Rumor has it that and her actor boyfriend have ended their relationship. Report on that matter is in all probabilities inspired by the fact that the couple are rarely seen together these days.

Ryan, a TV and film actor, was in Germany earlier in the week for the Berlinale annual film festival, promoting his new flick "". He then had to jet back to New York to tout his other movie "". Scarlett, in the meantime, arrived at the Berlinale days later for the Friday night, February 15, premiere of trashy Tudor epic "," amid whispers that the couple have called it quits.

News
>
Music News
February 20, 2008 02:21:22 GMT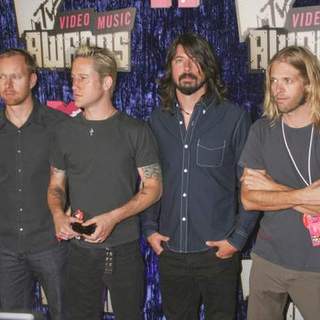 have begun working on their Grammy-winning album "" that was released last year. They have written a couple of songs but due to an extensive tour throughout this year, they may face difficulty finding time to record them.

"We're already working on songs," bassist Nate Mendel told Billboard.com. "We've got a handful of them that we're working on at sound check, which has never really happened, so we're getting a good start. The band's in a good place; everyone's really excited about making music, so we're already getting going."