News
>
Celebrity Gossip
April 02, 2007 07:29:43 GMT
The supermodel is busier than ever. Not only is having a week of community service, but also she is planning to launch lingerie label.

Campbell who has just completed a week's community service in New York for assaulting her assistant, is about to launch her own signature lingerie line. She is said to team up with fashion designer Christopher Kane.

News
>
Music News
April 02, 2007 07:10:47 GMT
Dublin's Olympia Theatre will witness the first time in a decade, performing live their fresh tracks before the release of the album. This is intended to give a good warming up for both the band and the materials that will be recorded in the next few months.

The songs will be revealed in a set of shows that runs 5 dates. First show is scheduled for June 30 and followed by the show on July 1. After that, they will take a one-day break before hitting the stage again on July 3-5. Frontman Michael Stipe said that he intended to hit the ground running.

News
>
Movie News
April 02, 2007 04:43:15 GMT
Back for the twentieth time this year, the Hollywood's messiest, most raucous award celebration Nickelodeon Kids' Choice Awards announced on March 31, 2007 the list of honorees for the film category based on personal picks of the TV network's viewers.

Deemed the Favorite Movie is "" with dancing penguin romp "" being named the Favorite Animated Movie, the latter beating out tough contenders that included "" and "."

News
>
Music News
April 02, 2007 04:34:59 GMT
Three albums and 5 members quitting the band after, Brody Dalle of punk rock band The Distillers announced the formation of a new band. Dalle will team up with her old time band mate, Tony Bevilacqua and 's Alain Johannes to outline Spinnerette.

The new band will have a different sound to The Distillers mainly on the message delivered. Dalle said in a statement, "Spinnerette get a clean slate. She gets to start over and be the new kid in town, only she ain't no kid. She's quirky and sexy and she f***s around." The songs to be included in the new band's first album were actually written for The Distillers. "The songs seemed out of context and inappropriate for The Distillers. I felt ambivalent about sharing them with anyone," she continued.

News
>
Celebrity Gossip
April 02, 2007 04:33:32 GMT
No more speculation in the future as it has been known who the mystery man is. The identity of the mystery man was seen dining with on Monday night March 26th has been revealed.

Aniston, as reported by "Extra," was spotted eating with an unidentified fellow at Il Sole on the Sunset Strip. And now the media have learned that the mystery man is Hollywood producer Ryan Kavanaugh.

News
>
Movie News
April 02, 2007 04:15:55 GMT
Just before the cameras rolling on him for "", turns out to have smoothly added another new acting stint into his hectic schedule for this year. The striking hunk revealed to Entertainment Weekly that he has been attached to an indie feature entitled "Under the Blue Sky" with "The Mothman Prophecies" helmer Mark Pellington to direct.

Expected to start filming September this year, the picture will be an Iraq drama and concerns on a man who comes home from the war. No other names listed in the cast yet for now, but Evans confirmed that he would play the guy.

News
>
Movie News
April 02, 2007 04:10:54 GMT
Forming promising collaboration with Montecito Pictures, DreamWorks is set to develop a comedic feature titled "" from the script by duo Ethan Furman and Adam Farasati, The Hollywood Reported has revealed.

The first studio deal for Furman and Farasati, natives of Northern California working as bartenders in West Los Angeles, the project will be produced by Montecito alongside Magnet Pictures, the production arm of Magnet Management.

News
>
Movie News
April 02, 2007 04:07:56 GMT
Bringing their togetherness to work, husband-and-wife and are teaming up to produce a film feature entitled "" based on the book of the same name by former Reader's Digest editor Peter Canning via their And Then Productions shingle.

Depicting the life story of the founders of Reader's Digest DeWitt and Lila Acheson Wallace, the project will center on the pair's rise as magazine publishers during World War II plus their political compromising of their brand during the Cold War. It is noted that the couple also lost themselves when they became rich and passive as people pawed for money and control of their empire.

News
>
Music News
April 02, 2007 04:04:23 GMT
Working under EMI UK, Australian artist is preparing for the highly awaited album. Plans have been made and if everything goes smoothly, the first single should reach the fans' ear by the end of this year.

Sources have stated that Minogue has been working with a Scottish producer named DJ Calvin Harris for this album. She has also confirmed sometime ago that she collaborated with in the song "Ready". According to her, some of the songs will really say what she wants to say including the account on her breast cancer survival.

News
>
Movie News
April 02, 2007 03:58:34 GMT
Looks like comedic genre still becomes everyone's favorite in cinemas for sure as Josh Gordon and Will Speck's latest effort "" instantly soars to pull a superb number of $33 million and claim itself the top holder of weekend box office ended Sunday, April 1, 2007.

The sports comedy therefore smoothly forces its closest competitor also fellow newcomer "" to seat as the runner-up after the animated adventure turns out to score less at $25.1 million. Nevertheless, the amount the Disney production has collected proves way larger than the $11.4 million "" has pulled, and so put the bloody epic tale on the third place, one notch lower than the rank it achieved in the previous week.

News
>
Celebrity Gossip
April 02, 2007 03:35:05 GMT
Beyond her "Simple Life", life is just not so simple for . In addition to working on the hit TV series, the socialite is busy working to launch her signature scent.

In an interview with Britain's OK! magazine Nicole revealed to have a number of exciting projects by the time she finishes filming the "Simple Life." "I'm working on a style book, plus I'm launching a jewelry and accessories line, a sunglasses line and my own perfume," she told the publication.

News
>
Music News
April 02, 2007 03:10:49 GMT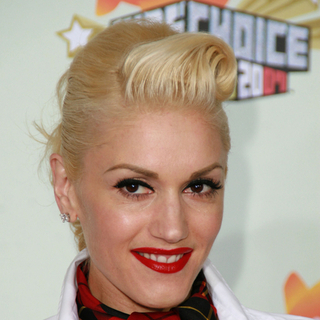 In its slimiest mode ever, Nickelodeon's Kids Choice Award 2007 has burst out its winners in the music category.

Acting as the host of the event this year, not only got the most green goo but also brought home the Favorite Male Singer award. Self-proclaiming 'old JT' he said, "I feel like a grandpa up here, but this is awesome!" upon his acceptance speech.

News
>
Celebrity Gossip
April 02, 2007 03:06:55 GMT
It's been quite sometimes since we last reported that is engaged to his stylist. By Wednesday March 28th, a publicist for the R&B singer, Simone Smalls, did confirm to MTV that Usher is engaged to his longtime girlfriend, stylist Tameka Foster.

While no further details being disclosed, Usher said in recent interview he could be walking down the aisle before the end of the year. When and where, just keep it here for we'll keep you posted with more.

News
>
Celebrity Gossip
April 02, 2007 02:22:36 GMT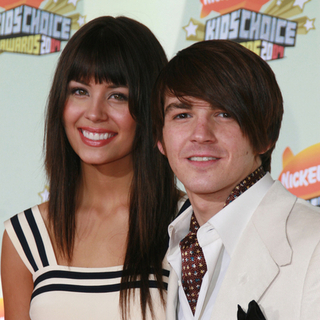 , an American actress and singer best known for starring as Miley Stewart / Hannah Montana on the Disney Channel Original Series "Hannah Montana," wins the category of Favorite TV Actress at the 20th Annual Nickelodeon Kids' Choice Awards held Saturday March 31st.

The other TV frontrunner is , well known among young audiences for his role on the series "Drake & Josh," who earns the Favorite TV Actor award. The annual American televised singing competition "American Idol," in the meantime, is named Favorite TV Show.

News
>
Movie News
March 30, 2007 11:42:19 GMT
Manages to stay busy throughout, is developing a new film feature titled "" for Paramount Pictures with an eye to both star in and produce, Variety has learned.

A remake of the 2004 French flick "Confidences trop intimes", the project is likely to closely follow the original's plot which tells about the story of a woman who believes she is going to visit her new shrink but really ends up baring her soul to an accountant.