News
>
Movie News
September 19, 2007 04:12:03 GMT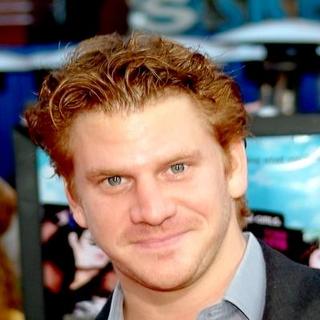 Director Lexi Alexander has informed through her official site that three more actors have been picked up to join male lead in "", which is slated to begin filming next month in Montreal, Canada.

Saying she has the best cast on the planet, the German filmmaker mentioned the names to be Dash Mihok, Colin Salmon, and Doug Hutchinson. Mihok is learned to play Detective Martin Soap while Salmon and Hutchinson are billed as Agent Paul Budiansky and Loony Bin Jim, respectively.

News
>
Celebrity Gossip
September 19, 2007 03:44:08 GMT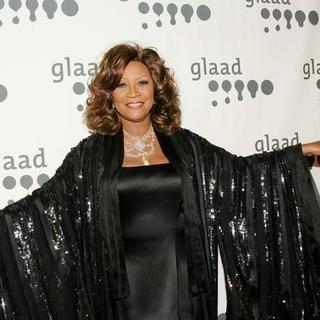 does love "Good Life." The international superstar is teaming up with Skeleton Key Entertainment, the mainstream entertainment division of to help launched her "Patti LaBelle - Good Life" brand and introduced a product line that includes premium pepper products, her third cookbook and an instructional cooking DVD.

The first food product to be released under the "Patti LaBelle - Good Life" brand is a custom blended line of hot sauces and relishes that will be introduced later this year throughout major retail food outlets nationwide. The line reportedly includes five major products; LaBelle No. 1 -- Diced Fine Jalapenos; LaBelle No. 2 -- Sweet Hot Jalapeno Relish; LaBelle No. 3 -- Rich Red Blended Cayenne & Habanero Pepper Sauce; LaBelle No. 4 -- Hot Flash Blended Habanero & Jalapeno Sauce; and LaBelle No. 5 -- Pepper Clear Mild Pepper Sauce.

News
>
Movie News
September 19, 2007 03:13:28 GMT

Once more, the moviegoers' patience are being tested.

Walt Disney Pictures and Universal Pictures have both came to decisions to push back the release date of their anticipated features of "" and "", respectively.

News
>
Celebrity Gossip
September 19, 2007 03:12:26 GMT

acts smart this time by agreeing to the term suggested by advertising executives to have the video ads for his "Unforgivable" fragrance edited so that it can be viewed on TV.

The rap mogul has agreed to edit the 30- and 60-second versions of the ad, which MTV claimed as too hot for their viewers. A spokeswoman for MTV told E! Online, "He did make cuts to it, and he didn't have any issues with them." And hence the much-talked clips will begin running on the network Tuesday September 18th.

News
>
Movie News
September 19, 2007 02:37:13 GMT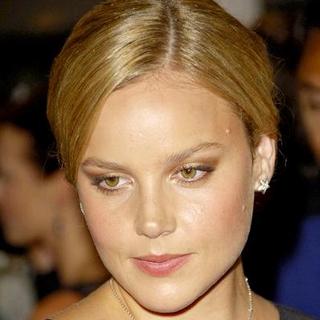 Amid the indication made earlier by her best friend, fellow actress , has firmly debunked persistent speculations that she is up for a Bond girl role in the upcoming "Bond 22."

"I haven't had any meetings or any conversations about it, no," so the Australian beauty stated upon being asked about the rumors by MTV. "Sorry, mate."

News
>
Celebrity Gossip
September 19, 2007 02:09:00 GMT

It appears that the long-going custody battle of and ex-husband over sons Sean Preston and Jayden James won't come to an end anytime soon. The judge in the legal battle has ordered the singer to undergo drug testing upon finding "a habitual, frequent, and continuous use of controlled substances and alcohol" by the star.

Los Angeles Superior Court judge Scott Gordon has on Monday September 17th issued court documents ordered Spears "to undergo testing for the use of controlled substances and alcohol," which will be conducted twice a week on random dates and times.

News
>
Celebrity Gossip
September 19, 2007 01:38:29 GMT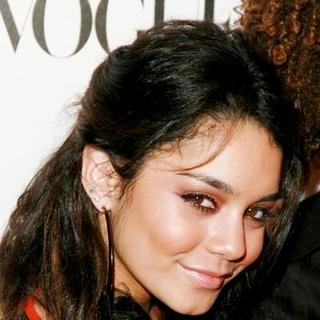 is all over the news, again, for yet another scandal. The "High School Musical" star is being sued by her former lawyer for unpaid fees, said to reach a total amount of $150,000.

The lawsuit, filed by Brian L. Schall in Los Angeles Superior Court on Monday September 17th, alleged a breach of contract and unjust enrichment by the 18-year-old actress. In the suit, Brain claimed he and Hudgens agreed into a written contract for legal services back in October 2005. Brian, furthermore, stated that he advanced costs and expenses on Hudgens' behalf for her songwriting and recording career.

News
>
Movie News
September 18, 2007 10:12:53 GMT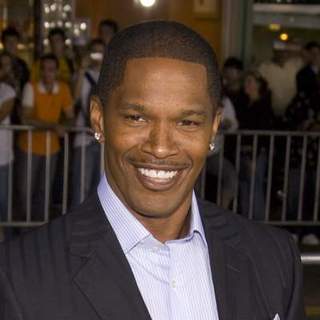 Handfuls of notable Hollywood figures ignited massive excitement from fans and moviegoers alike when they blended together nicely to attend the L.A. premiere for Peter Berg's "" on Monday night (September 17).

Taking place at Mann Village Theater in Westwood, Los Angeles, the special occasion marked the gathering of the film's cast members consisting of , , , , , , and . Big portion of attention inevitably went to Garner as the lead female, who looked dazzling in her long, red dress.

News
>
Music News
September 18, 2007 09:44:52 GMT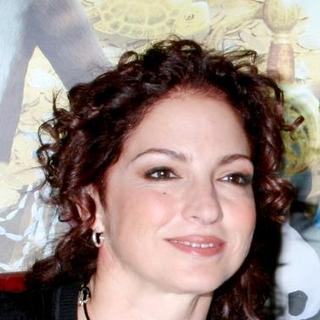 A queue line is expected in front of Bronx's Starbucks on September 26. will come to the coffee shop at Kingbride Plaza, Bronx, N.Y. to sign her new Spanish CD ''.

The autograph signing will begin at 5:00 pm and last for an hour. Fans can bring their copies of '90 Millas' that has been released via Burgundy Records/Sony BMG today (September 18).

News
>
Music News
September 18, 2007 09:29:49 GMT
is on the verge of pulling herself together, including her almost dying music career. The British singer has revealed that she's back in the studio writing some materials that may go to her new album.

Winehouse, who is reported to gain weight, also said that she can't wait to hit the road again. "A lot of fuss has been made about nothing," Mirror quoted her as saying. "There's nothing wrong with me. In fact, I feel better than I've ever felt before. I'm sorted out. I'm writing some new stuff and can't wait to be back on tour."

News
>
Movie News
September 18, 2007 09:13:20 GMT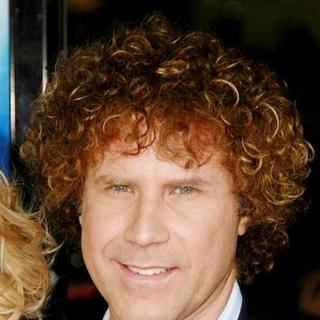 Many ways can be invented to raise fund for charity, and one of them has already been made by Hollywood actor . Reports around the net brought up interesting info stating the funnyman is auctioning off the chance to land a cameo part in his next film "" with proceeds going to Cancer for College foundation, formed by his college buddy Craig Pollard.

Bidding started at $5,000 yesterday, September 17, 2007 on and will run until Wednesday, September 26. Highest bidder will be announced on Thursday, September 27 to then meet the "" star at the 14th annual Cancer for College gold tournament dinner held on the next day in California before joining him on the set of the comedy in October 2007.

News
>
Celebrity Gossip
September 18, 2007 08:50:49 GMT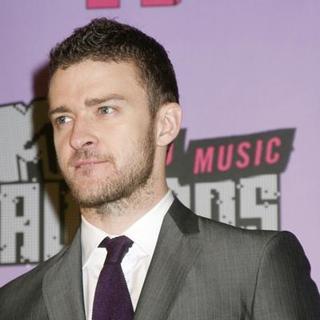 It's a must see. The video of slapped a photographer's camera.

The singer apparently was not in good mood Saturday night September 15th when he and actress girlfriend made their way into the Beverly Wilshire hotel.

News
>
Movie News
September 18, 2007 08:19:51 GMT

Just as the leading ladies from the show are coming back for the big screen project, they will likely bump into some familiar male faces once again. Yes, MTV Movies Blog claimed to have learned from New Line Cinema that Jason Lewis and David Eigenberg are both set to return for "" as Jerry "Smith" Jerrod and Steve Brady, respectively.

The two thereby join who is reprising his role as Mr. Big, the man whom Carrie Bradshaw has an on/off relationship with. New York-born actor Evan Handler is also returning as Harry Goldenblatt, Charlotte York's current husband.

News
>
Celebrity Gossip
September 18, 2007 08:18:07 GMT
Actress is 's October 2007 cover girl.

The mother of one graces the cover of the magazine's upcoming beauty issue, inside of which she talks about her new movie "," hubby , and their daughter Violet.

News
>
Music News
September 18, 2007 07:54:28 GMT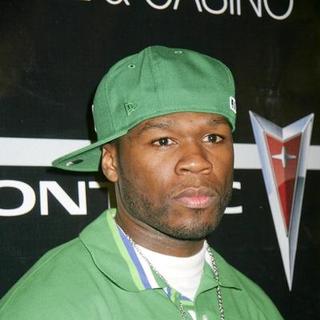 Apparently the battle between 's '' album and 's '' has taken its toll for the former artist. The rapper scrapped off his scheduled European tour including a performance at MOBO Awards and Vodafone Live Music Awards both slated for tomorrow (September 19).

The cancellation also takes effect on a performance for MTV Germany on Friday. No specific reason has been cited but a rep told MTV, "50 Cent is very sad to confirm that due to a last-minute, unforeseen and unanticipated change in his schedule, he will have to postpone his European promotion trip from September 18-25."