News
>
Celebrity Gossip
January 14, 2008 03:52:57 GMT
Winners of the 65th annual Golden Globes were announced Sunday, January 13 hot on the heels of the on-going writers strike. There was no awards ceremony like usual, only a news conference held by the Hollywood Foreign Press Association in Beverly Hills, California.

The biggest winner in TV category was "Longford." The 2006 drama television film, aired on Channel 4, walked away with three awards; Best Mini-Series Or Motion Picture Made for Television, Best Performance by an Actor in a Mini-Series or Motion Picture Made for Television for , and Best Performance by an Actress in a Supporting Role in a Series, Mini-Series or Motion Picture Made for Television for .

News
>
Celebrity Gossip
January 14, 2008 03:17:01 GMT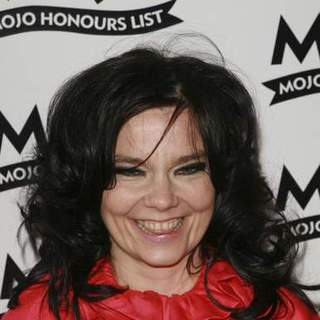 is at it again. The Icelandic singing sensation attacked a news photographer on her arrival at Auckland International Airport Sunday, January 13.

Bjork, who first rose to fame for her debut album "" released in 1993, had just arrived at the airport early that day when a New Zealand Herald photographer named Glenn Jeffrey photographed her arriving at 7.50 A.M.

News
>
Movie News
January 14, 2008 02:38:39 GMT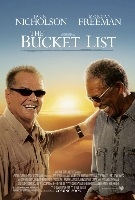 "" kicked "" out from the top spot on the Box Office weekend ended Sunday, January 13. Based on the preliminary estimates, the Warner Bros.' comedy drama film won the three-days weekend North American Box Office in its first weekend in wide release grossing an incredible $19.4 million.

According to Box Office Mojo, the film, in which and play two terminally ill men living their last days to the fullest, has earned $6.4 million on Friday, January 11, only. Earlier, the distribution executive of Warners, Dan Fellman, had credited the two Academy Award-winners for the bringing life to the picture stating, "Everyone wanted to see these two actors together in one movie. It's well-positioned heading into the holiday weekend and will start to play a little younger as it goes."

News
>
Celebrity Gossip
January 14, 2008 02:32:56 GMT
is a father again. A former exotic dancer from Atlanta, Georgia who a few months ago claimed to have been pregnant with the rapper's child has given birth to a baby boy on Sunday evening, January 6.

The baby, named Rashaan, was born at a Georgia hospital and weighed in at 7 pounds.

News
>
Celebrity Gossip
January 14, 2008 01:57:00 GMT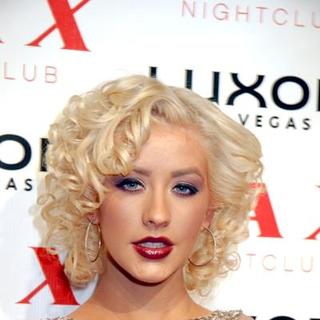 Contrary to early tabloid reports that mentioned gave birth to her first child on Friday, January 11, it has been confirmed that the pop singer and her music executive husband Jordan Bratman welcomed the arrival of their first child together on Saturday, January 12.

The newborn baby, a baby boy, was born at 10:05 P.M. in LA. He was 6 lbs. 2 oz. and 20.5 inches long.

News
>
Movie News
January 12, 2008 07:51:04 GMT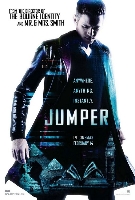 After putting a trailer for public viewing, the 20th Century Fox is giving out more treat for future audience by releasing three "" TV spots. From the spots provided, viewers can see the action pack frames of scenes from the Doug Liman directed-film.

One of the spots opens up with a scene where Cox played by is questioning Davey who is starred by on how he could possibly rob a bank without opening any door. The second spot contains similar scenes to the first spot, but it still provides different scenes, including a car appearing from no where. Both spots pick up the tag line "Anywhere is Possible".

News
>
Music News
January 12, 2008 07:26:50 GMT

EMI will release classic collections from and Anne Murray titled 'Olivia's Live Hits' and 'Anne Murray Duets: Friends & Legends' respectively. Both albums will be released simultaneously on January 15.

Olivia's album will include the recording of her popular hits such as 'Xanadu', 'You're the One I Want' and many more that were performed at Sydney Opera House back in March 2006. The CD that includes seven #1s, will also be tagged with a DVD titled 'Olivia Newton-John And The Sydney Symphony (Live At The Sydney Opera House) that showcases 27 of her hits and favorites spanning more than four decades.

News
>
Celebrity Gossip
January 12, 2008 07:14:06 GMT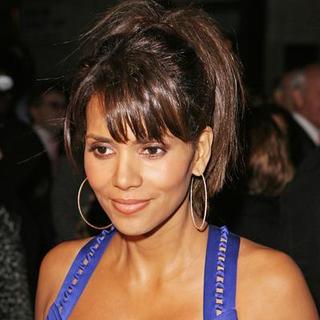 Is carrying a bun in the oven apparently couldn't prevent from doing good deed for people in need. The expectant mother has agreed to hold a celebrity golf tournament in an attempt to raise money for domestic violence charity, the Jenesse Center.

The actress has been set to hold a celebrity golf tournament at Mountain Gate Country Club in Los Angeles April later this year with all proceeds going to the Jenesse Center, which is a program that provides support and shelter to those affected by domestic violence.

News
>
Music News
January 12, 2008 06:54:03 GMT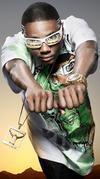 Fame apparently takes its toll on . The rapper who has been accused of stealing a stage name and impregnating a 19-year-old girl is now hit with a plagiarism issue.

A rapper group named The Ohio Boyz claimed that Soulja Boy ripped one of the songs that they posted on their called 'Swag' and "changed da beat up a lil". They told Bellerstatus.net that Soulja visited their page and posted a comment saying how he liked the song. "He had basically tweaked the beat and had the exact hook on (his version)," the Ohio Boyz said. "We've had the song on our page for months."

News
>
Movie News
January 12, 2008 06:51:29 GMT

David Talbert's new project "" has been picked up by Fox Searchlight. Hollywood Reporter let out the news that the studio has agreed to produce and finance the drama comedy film.

"Baggage" tells a story about a single thirty-something flight attendant, Montana Moore, who travels the country on a 30-day, 30,000-mile barnstorm across America in a mission to find a husband. Along the way, she meets several interested men, including a preacher, a politician and a tycoon.

News
>
Celebrity Gossip
January 12, 2008 06:41:39 GMT

has come to denial. The 17-years-old rapper has denied previous report that he impregnated a 19-years-old Atlanta woman.

Put the brake on the false rumor, Soulja Boy as reported by Hollyscoop.com wrote a blog, in which he set the record straight on that matter.

News
>
Movie News
January 12, 2008 06:19:07 GMT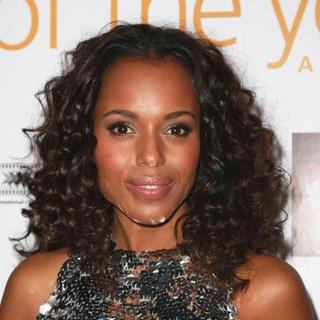 has joined the cast of Spike Lee directed-drama "". According to Blackfilm, the 30-year-old actress is reportedly replacing the original cast member, supermodel who is dropping her involvement in the project due to scheduling conflicts.

"Miracle" is a film about four African-American Buffalo soldiers of the 92nd Infantry Division trapped in a small tuscan village on the Gothic Line during the Italian Campaign of World War II. The drama film that also deals with the massacre of Sant'Anna di Stazzema is starred by , , , and among others. Added also to the cast is Michael K. Williams who appeared in "" and in HBO's series "The Wire".

News
>
Music News
January 12, 2008 06:09:50 GMT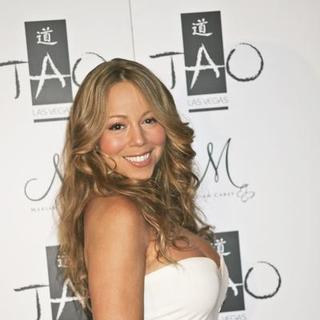 As , will drop two new singles before February and one of them has been scheduled. stated on their site that a single will take impact on Top 40/Mainstream radio stations on Tuesday, January 22.

Regarding which single will be made the first one from her new album, reports are circulating that it is still determined between which she performed at TAO club on New Year's Eve and another one which is called 'I'm That Chick You Like'. Her fan sites also mentioned other possibilities such as 'Heat' and 'Touch My Body'.

News
>
Celebrity Gossip
January 12, 2008 05:11:23 GMT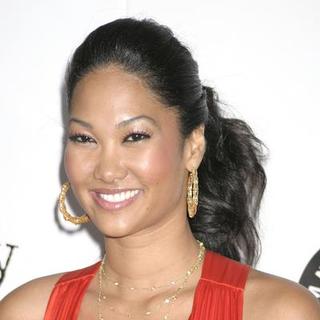 Is a model and an occasional actress, strips her clothes off for People for the Ethical Treatment of Animals (PETA)'s new advertising campaign, dubbed "Be An Angel for Dogs."

The ad, which urges people to take better care of their dogs, sees Kimora sits with her rescued dog, Zoe, wearing only a giant pair of angel wings. It, additionally, also features a tagline of Simmons' message to dog guardians that reads "Play with them ... take them for long walks ... don't ever chain or cage them."

News
>
Music News
January 12, 2008 05:07:22 GMT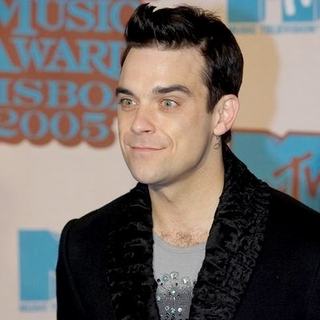 who earlier this week, has announced his break from touring and producing a new album in 2008, launches another move that will make him stays really low this year. The pop singer has threatened to pull the plug with EMI that suppose to release his new album this September.

"The question is, 'Should Robbie deliver the new album he is due to release to EMI?' We have to say the answer is 'No'," Williams' manager Tim Clark told The Times. "We have no idea how EMI will market and promote the album. They do not have anyone in the digital sphere capable of doing the job required. All we know is they are going to decimate their staff. EMI can sue or pay up his contract. Robbie needs to know what services EMI can provide to an artist of his standing."