News
>
Music News
September 10, 2007 02:28:01 GMT
, did kick off this year's MTV Video Music Awards in Las Vegas. Singing 'Gimme More', she sports black glittery bra, short pants and a knee-high boots.

The performance will definitely be one of the most talked about issues this year, arguably because it's not as gritty as expected. Britney delivered the the lethargic version of her new hit while looking quite distracted and very much out of shape, a poor comparison to her previous VMA stage acts.

News
>
Movie News
September 08, 2007 08:20:09 GMT

It's great to have and work together again in "" after their on screen collaboration in 1995's "Heat", but what's greater than this is surely the chance to finally able to grab first two images of them in the same frame, thanks to .

Taken from on the film's set at Star Cafe in Milford, New Haven, Connecticut, the first picture shows the two acclaimed actor standing in front of a Tow Away Zone sign while the second one captures them outside the bar door with Pacino allegedly shouting "we just wanna talk!" repeatedly into an intercom.

News
>
Movie News
September 08, 2007 07:29:15 GMT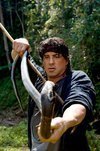 Looks like "John Rambo" can make its way to satisfy most of action fans by the time it comes to theaters late this year judging from the Red Band trailer for the flick that has just arrived on the net.

Full of action scenes, the trailer really shows what an R-rated clip should be as it goes on about one minute seventeen seconds. Body parts are flying with gun shootings and huge explosions being displayed throughout.

News
>
Music News
September 08, 2007 07:09:37 GMT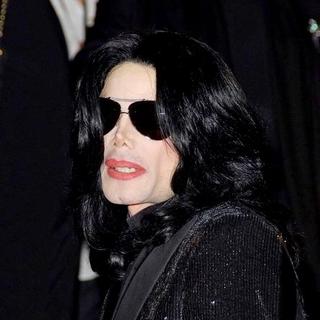 Just a few days after a song claimed to be 's comeback hit erupt on air, the King of Pop's representative spoke up. Spokesperson Raymone Bain denies that 'Mamacita' is Michael's authentic piece.

Bain made it clear that MJ "has not released any music yet. This appears to be a smooth criminal pulling a fast one! However, if someone has leaked material illegally, my client's legal team will pursue the matter."

News
>
Movie News
September 08, 2007 06:55:19 GMT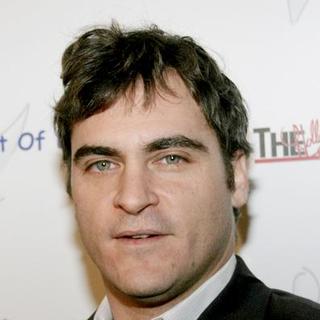 Set to bring up his third collaboration with New York-born filmmaker James Gray, Joaquin Phoenix has given his agreement to topline the older man's new feature directorial project which 2929 Production is financing.

Titled "", the drama concerns a Brooklyn man who gets torn between a family friend his parents wish he would marry and the beautiful but volatile new neighbor with whom he falls passionately in love. It is learned that "" star is in final talks to also take starring slot in the flick.

News
>
Music News
September 08, 2007 06:27:21 GMT
A date has mysteriously appeared on 's . Although it may be speculated only to be the release date of their compilation album called '', the date 11.13.07 may suggest the day Led Zeppelin hold a reunion concert.

Earlier this week, Vocalist Robert Plant has confirmed that the band will reunite for a one-off gig at London's O2. However, there has been no official joint statement of press release regarding this. Thus, it's expected that the band will appear in London for a press conference on Wednesday, September 12, Billboard.com reported.

News
>
Music News
September 08, 2007 06:03:21 GMT

Off their split rumors, have unveiled the album's official title, cover art and tracklisting. The band has confirmed that the album will be called '' instead of the previously reported 'Everything Changes'.

The fifth album is currently set for an October 8 release. Among Producers involved in the work are Dr. Luke, Dallas Austin and Xenomania. The former produced the album's first official single 'About You Now' that has just on September 6.

News
>
Celebrity Gossip
September 08, 2007 04:51:31 GMT
is off the market. The movie beauty was spotted getting close and personal with former male model Nathan Bogle at the U.S. Open on Wednesday September 5th at the Billie Jean King National Tennis Center in Flushing, New York City.

In the photo-spread displayed on , it looks like Portman really enjoyed her time with the guy as they were snapped all smiling while enjoyed to watch triumph over Jelena Jankovic of Serbia to move onto the semi-finals for women's singles.

News
>
Music News
September 08, 2007 04:31:34 GMT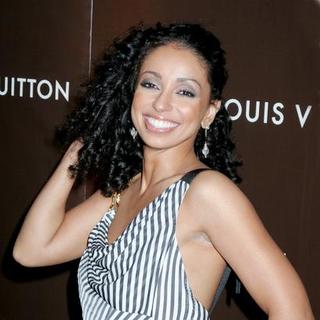 New music video from R&B singer has been premiered on Yahoo! Music yesterday (September 7). While her album '' still holds no status on when to be released, second single 'Ridin'' is set to take the sail first.

Digitally and physically, the song was released on July 10 via Motown. The album on the other hand, can't keep to find a fixed date after being pushed twice from its original date in 2005. Mya moved from A&M Records to Motown during the process, halting the production for a while.

News
>
Movie News
September 08, 2007 04:26:46 GMT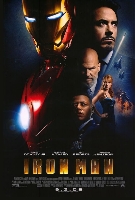 While director Jon Favreau recently informed that a teaser trailer for "" would not be available online until September 11, it delightfully turns out to grace the net a bit earlier for sure.

Yes, it has been learned that the same trailer will officially be able to be seen online starting at 10:00 PM Eastern Time on Movies.MTV.com for 24 hours prior to its launch on Apple.com in a High Definition QuickTime version. So superhero fans, don't forget to mark your calendar if you really want to become the early viewers to watch it online.

News
>
Music News
September 08, 2007 04:05:25 GMT

She has watched her father Joe Walsh making fame and enjoying playing music through his band since she was a kid. This is exactly why is determined to start a music career of her own. She is now set on the track and will, on October 23, release a debut album called ''.

The singer who played keyboard and provided backing vocals in 's 2005 'Autobiography Tour', is not afraid to walk on a different sound for her first record. In fact, she is proud to employ '80s sound to top her modern pop vocal.

News
>
Celebrity Gossip
September 08, 2007 03:58:58 GMT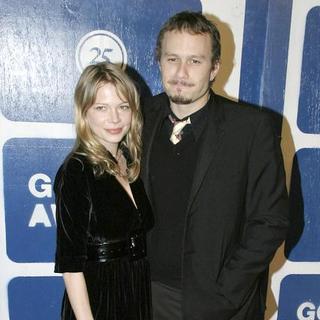 The Hollywood break up has been confirmed. Larry Williams, the father of movie siren , has confirmed reports her daughter has ended her three year relationship with actor fiance .

Speaking exclusively to The Daily Telegraph, a prominent stock trader based in Australia Larry said, "We've known about their troubles for a while but it's always a very difficult thing in life when these things happen. I know Heath and Michelle still care about each other deeply and are very committed to being great parents to their daughter."

News
>
Movie News
September 08, 2007 03:44:03 GMT
Apart from those of Bond girls and plot details of the story, another mystery surrounding "Bond 22" has been the real title of the project itself for sure and now, talks seem to have heated up on the subject already.

A message posted at Ain't It Cool News has brought up an interesting tidbit pointing out that the next installment of the British super-spy adventure franchise may officially work under the title of "Property of a Lady", which is known to be the name of a short story found in final James Bond book, "Octopussy and the Living Daylights."

News
>
Celebrity Gossip
September 08, 2007 03:41:43 GMT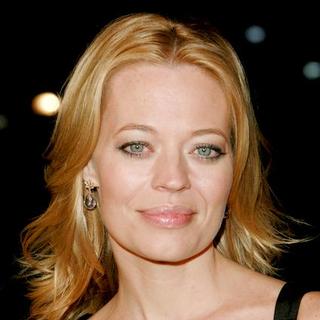 is carrying a bun in the oven.

The actress, who came to fame as the ex-Borg Seven of Nine on TV series "Star Trek: Voyager," is pregnant with hubby Christophe Eme's child.

News
>
Celebrity Gossip
September 08, 2007 03:01:00 GMT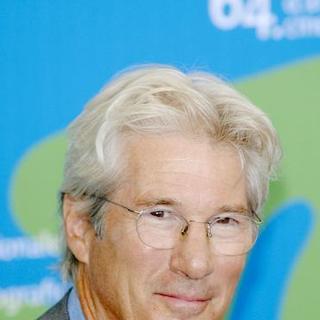 Similar to , who just got announced to be the honoree of Santa Barbara International Film Festival's Kirk Douglas Award, has also been announced to be bestowed a special prize at the 55th San Sebastian International Film Festival, set to run September 20-29 this year.

Yes, the actor has been named as the recipient of the Donostia Award of year 2007, which is given annually to a great film personality in recognition for their work and career since 1986. The Golden Globe winner will also see his recent vehicle "" get screened in the Zabaltegi Pearls section of the festival.