News
>
Movie News
August 28, 2007 06:42:47 GMT

Being open on what will occur at the world premiere for "", producers of the creepy horror movie have eagerly let out few details on the upcoming event which reportedly will be held this fall.

Apart from the expectations to see many of the cast members, two of the very last of the Masks of Bryan, pictured above left, are said to be given away to the opening night's audience. The most surprising one to happen at the premiere will probably be the appearance of Bryan himself, thanks to Landau Motion Pictures' successful attempt in obtaining the blessing of The Right Phoenix and other underground groups, which have been learned to have connections to the actual cult portrayed in the movie.

News
>
Music News
August 28, 2007 06:39:53 GMT
French electronic finally put their performance into a live album dubbed 'Punk Alive 2007' which is due November 20. The album contains footage taken from the June 14 show in Paris' Palais Omnisports de Paris-Bercy, featuring the duo playing first hometown show in 10 years.

The live album that marks the band's second after 2001's 'Punk Alive 1997', will be released in two formats. A single CD edition and a two-disc set attached with a 50-page book are both offered via Virgin with the latter featuring five extra tracks from the show's encore.

News
>
Celebrity Gossip
August 28, 2007 06:36:13 GMT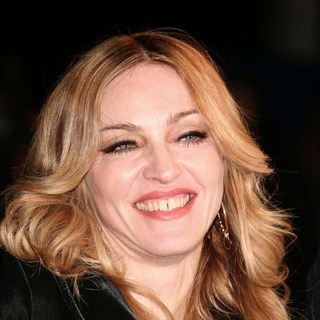 The time has come and it would better for to have herself well prepared, or else she would lose the chance to obtain the permanent adoption of Malawian son David Banda. An official from Malawi has been given the go-ahead to visit the pop star and her husband Guy Ritchie on September 4th and stay with her family for two weeks to determine if she should finally and officially fully adopt the little boy.

"There has been a change of mind by my government minister and she has allowed me to leave for the UK on September 4 and I am expected to spend two weeks," social worker Penstone Kilembe said in a statement revealed that Madonna's attempts to adopt David hit a snag earlier this month when the Malawian minister of women and child development refused to grant him permission to travel to Britain to assess their suitability.

News
>
Celebrity Gossip
August 28, 2007 05:58:33 GMT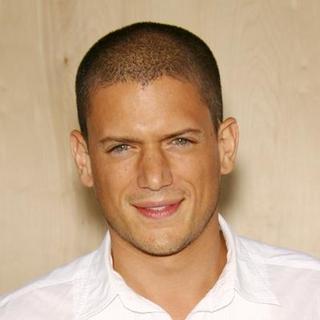 is gay and he's making it public. After his much denial, the hunk finally comes out of the closet with his sex orientation as he's been spotted out and about with his rumored gay partner Luke McFarlane over the weekend.

Miller and McFarlane have been together for quite a while, but are trying hard to keep their relationship away from public. In fact, the twosome was spotted getting together on Saturday August 25th walking down the streets of Los Angeles and guess what they looked more than just friends.

News
>
Music News
August 28, 2007 04:58:18 GMT

Look out for this summer's hottest release. The Last Goodnight's debut album '' is flying to the shelves today (August 28) via Virgin.

The rock band will also make their Canadian live performance at 99.9 MIX FM's 16th Annual Beachfest on Sunday, September 2 at Sunnyside Park - Beaches West in Toronto. And as , they will jump in a 31-city tour with American Idol's starting October 5 in Chicago, I.L.

News
>
Movie News
August 28, 2007 04:56:10 GMT

Bring out again hopes to see "Justice League of America" as a live-action feature, folks for now comes an update from IESB.net that the project will remain so amid the heavy talks about it being made motion-capture CG.

Admitting that its previous scoop about a CGI "Justice League" was a major overstatement, the site has claimed that pic turns out to only set to use motion capture pretty much like every effect-laden movie do these days. The technique reportedly will be heavily applied for the OMACs, the underwater sequences and such.

News
>
Music News
August 28, 2007 04:28:19 GMT

FOX's new reality show, The Next Great American Band, has begun taking shape. Three judges and a host for the show have been appointed to be the other version of American Idol's , , and .

' frontman John Rzeznik joins percussionist Sheila E., who is notable being 's drummer, and TV personality Ian Dickson to sit at the judging panel for the show. Serving as the host is New Zealand Idol presenter, Dominic Bowen.

News
>
Movie News
August 28, 2007 04:16:17 GMT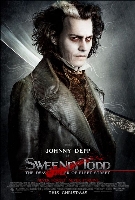 Those craving for plenty of blood and gore in the upcoming "" probably may not find what they wish to see in the flick when it hits theaters December 21 this year, three weeks earlier than its previously-slated release date of January 11, 2008.

According to U.K.'s Daily Mail, Warner Bros. Pictures as the studio producing the musical crime thriller has requested director Tim Burton to remove some R-rated sequences from the film so it can be released with a PG-13 MPAA tag. It appeared that the early footage from the movie was so extremely bloody that the studio execs have become a tad squeamish and wanted it to be re-cut instead.

News
>
Celebrity Gossip
August 28, 2007 04:13:03 GMT
It's official. was pleaded guilty Monday morning August 27th to a federal dogfighting charge and later apologized to the public, his football teammates and to "all the kids out there for my immature acts."

Vick entered his guilty plea before a U.S. District Court judge in Richmond, VA and is scheduled to be sentenced on December 10th later this year. Minutes after the court hearing, the Atlanta Falcons quarterback then faced the media, expressing his guilty feeling.

News
>
Movie News
August 28, 2007 03:36:01 GMT
Hot off the huge commercial success of "", seems director Greg Mottola only takes a really short time to secure his next directorial stint after the comedy hit.

Variety has reported that the 43-year-old filmmaker has already secured deals to helm a new big screen feature titled "" that Miramax Films is developing for Sidney Kimmel to produce.

News
>
Celebrity Gossip
August 28, 2007 03:34:10 GMT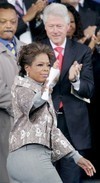 Bill Clinton and are BFF?! The two influential people are about getting together on screen as the former US president is heading for her TV talk show next Tuesday September 4th to promote his new book "Giving."

Clinton's planned appearance on the "Oprah Winfrey Show" was announced Monday August 27th in an e-mail sent to members of Oprah's book club, with the headline read "The first interview about his new passion!"

News
>
Music News
August 28, 2007 03:29:53 GMT

A mid-tempo track from R&B artist has leaked online. 'Shoulda Let You Go' which is expected to be the second single from her new album '' has been ripped from its radio premiere on August 26.

The song, that is produced by Rodney 'Darkchild' Jerkins, was played for the first time in Atlanta-based radio station V103 and has now circled file sharing sites. It was planned to be released digitally and physically in September, few days before the album's street date on September 25.

News
>
Music News
August 28, 2007 03:10:05 GMT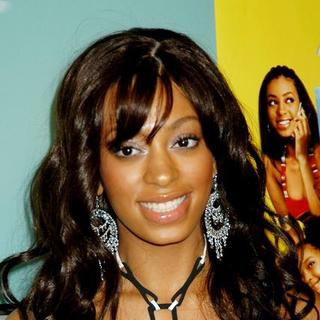 Stepping into the light, ' sister is gearing the work of a new album which is slated for a 2008 release. The 21-year-old singer has just signed an exclusive deal with EMI that will entitle her to the worldwide publishing of her music.

Big Jon Platt, the Exec Vice President of Urban EMI said, "Solange first came to our attention four years ago when her father and manager, Mathew Knowles, pointed her out to me. Immediately I knew something was there, that special quality that's hard to define, but one that you can't miss."

News
>
Celebrity Gossip
August 28, 2007 02:51:41 GMT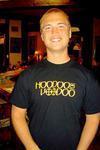 Nick Hogan is not completely save from the deadly car accident, literally. The young man, who only suffered minor injuries and already discharged from the hospital on Monday August 27th, is due in a St. Petersburg court on September 10th later this year for the related incident.

Speaking on the accident, it appears that Nick has the tendencies of speeding. He is a professional driver and belongs to a drift team, a style of driving that features skidding and doing burnouts. Friends say he's devoted to the sport.

News
>
Music News
August 28, 2007 02:44:59 GMT

's video for his new single 'Drivin' Me Wild' has been completed. The clip was shot in Las Vegas earlier this month and features British import .

'Drivin' Me Wild' is the third official single off the rapper's seventh album ''. It was produced by and contains the samples from Rotary Connection's 'Love Has Fallen on Me'.