News
>
Music News
March 05, 2008 06:05:01 GMT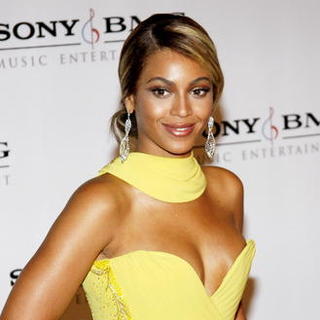 There have been rumors abuzz that and are holding a huge birthday party for their daughter Suri who turns two on April 18. New report brought up by MediaTakeOut.com said that will be made a performer at the party.

One of the agenda in the star-studded party is to have DJ as the entertainer. Ronson for one thing, was the DJ at their wedding back in November 2006 A source spilled, "Suri is going through a phase at the moment where she loves to dance so they thought it would be ideal for Mark to DJ - Suri can bop away and the adults can enjoy it too."

News
>
Celebrity Gossip
March 05, 2008 05:07:27 GMT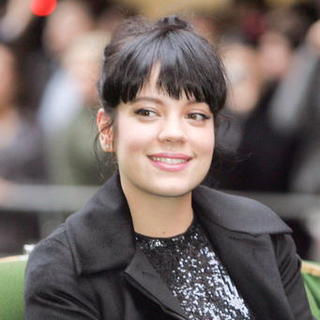 The window of her new BMW was smashed and put the blame on the paparazzi. The British songbird was on her way out of the Groucho Club in London, England on Monday night, March 3 after partying there when the paparazzi came on her way, surrounded her in an attempt to get her pics.

It was during the out-of-control scenario that a shutterbug accidentally broke the window of her car. Allen thus was forced to head home in a cab.

News
>
Music News
March 05, 2008 04:53:14 GMT

Two big acts from two different genres will take over U.K. this June in a Projekt Revolution tour date. A one-off show has been scheduled to have and headlining a show at Milton Keynes Bowl on June 29. Both acts are expected to make a collaboration for they had previously worked together on album "".

Projekt Revolution which is created by the rock band is brought for the first time to the U.K. venue. It usually features Linkin Park touring along with other headlining acts, but the full U.K. line-ups are still expected to be announced. Tickets for the show will go on sale on Friday, March 7 at 9 A.M., pricing at 45 pounds.

News
>
Music News
March 05, 2008 04:27:22 GMT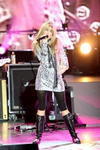 will have her high-grossing double duty tour, "Hannah Montana/Miley Cyrus Best of Both Worlds Concert" chronicled into CD/DVD set. The tour that invaded North America in Fall 2007 and grossed over $54 million sees Cyrus performing 14 tracks either as herself or her Disney character, Hannah Montana.

Seven tracks from the CD/DVD package are those performed by Cyrus as herself while the rest features her Hannah Montana disguise. A track called "We Got the Party" that she did with her supporting act will also be included in the set.

News
>
Celebrity Gossip
March 05, 2008 04:13:23 GMT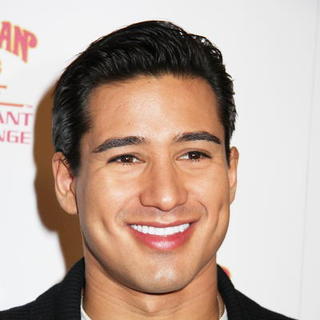 , a celebrity contestant for the third season of ABC's "Dancing with the Stars," is now dancing his way to Broadway. The Mexican-American actor will join the Broadway cast of "A Chorus Line", producer John Breglio announced Tuesday, March 4.

Mario is set to play the role of Zach, the demanding director who is casting the chorus roles for a new Broadway musical. He will join the show at the Gerald Schoenfeld Theatre beginning from April 15 to September 7.

News
>
Music News
March 05, 2008 03:51:11 GMT

In a recent SOHH interview, DJ Premier revealed that 's new album is in the works. The producer who has worked with numerous Hip-Hop icons like , and the late , said that the next venture from the "Ain't No Other Man" hitmaker is all pop.

"I'm definitely working with her on the next album," Premier revealed. "She's doing an all pop album again, but she wants me to keep the tone like what we did before. She's ready to start next month...She's so cool, she's like my little sister now."

News
>
Music News
March 05, 2008 03:18:07 GMT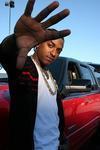 Started off as a coincidence in the studio, came out with an idea that and him should do an album together. Although no dates have been announced, in an interview with Rhapsody, the R'n'B singer revealed that they will release a joint album called "Best of Young Worlds".

"So I come out the booth," Lloyd explained on the encounter. "Weezy go in and do about 38 bars. The beat cuts off and he's still rapping. He's just killing it and I'm saying to myself, 'Oh this dude is incredible. I gotta work with this dude for real.' And from there, we started our relationship. We've even talked about doing an album together and calling it Best of Young Worlds."

News
>
Celebrity Gossip
March 05, 2008 03:11:35 GMT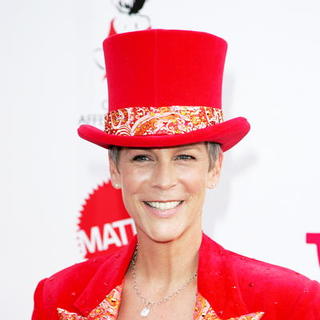 The Dannon Company has launched an advertising campaign for Activia featuring actress in a bid to draw attention to the importance of digestive health. The U.S. actress, best known for her role as Laurie Strode in "Halloween" (1978), has teamed up with the food giant to appear in a series of adverts promoting the company's Activia yoghurt products.

The probiotic yoghurt-like drink, as claimed by Dannon, aids digestive problems and Curtis herself insists she is happy to be "the ice breaker" for open discussions on digestive health. And concerning her role as the new face of Activia, Curtis will star in a series of U.S. commercials that will feature "frank and open conversations" about bowel regularity, drawing attention to the importance of maintaining a healthy digestive system.

News
>
Music News
March 05, 2008 03:00:38 GMT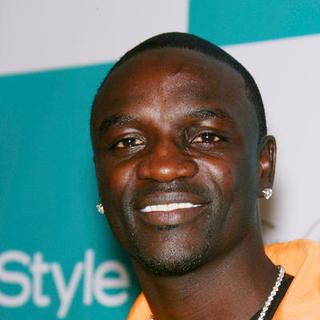 Just when people start wondering where is the follow up to his Grammy-nominated album "" (2006), came with the announcement of the new album. He is in fact "practically done" with the album which will be his third effort.

"We're trying to get it out by the first week of May," Akon told MTV News in Los Angeles. "The album is practically done now. It's called Acquitted." The singer who was featured in the remix of 's "Wanna Be Startin' Somethin'", said that he hopes to release a single featuring the King of Pop as the lead. "It's a worldwide record," Akon continued. "The record is so huge. It's too big. (Michael's) the only person I could have collaborated with. The other (songs) on the album are huge though."

News
>
Movie News
March 05, 2008 02:55:48 GMT

As Harry Potter's fans are anxiously waiting for the release of "", the people behind the feature film series were abashed by problems occurring during the filming of the last installment of the Potter's franchise. According to reports, the shooting of "Harry Potter and the Deathly Hallows" has to be temporarily halted because of two male streakers.

In a press release, it was said that the filming has to be stopped following the spotting of two men running naked through the woodland setting in Farnham, Surrey, England. Because of the interruption, the cast filming on the set, including and , were sent off back to their caravans while the security chased the streakers away. However, at the time when the shooting resumed, the two intruders came back and made monkey sounds.

News
>
Celebrity Gossip
March 05, 2008 02:42:37 GMT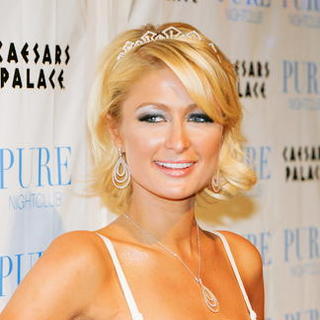 will make a pit stop on the small screen. The celebrity socialite is set to guest star on the hit TV show "My Name Is Earl", starring as herself.

Paris, whose latest big screen project "" was a box office flop, will star in the hour long episode titled "I Won't Die with a Little Help From My Friends." In the episode, Earl, who is played by , is unconscious and Paris is one of the people who appears in his fevered mind.

News
>
Music News
March 05, 2008 02:35:41 GMT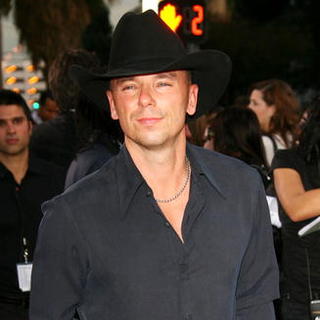 rules way above his peers in dominating the Academy of Country Music Awards nominations. The country crooner who released his eleventh studio album "" last year, receives as many as 11 nods while others go below seven nods.

Among the categories Chesney is nominated in are Top Male Vocalist and kudos for his album, single, video and song. Chesney, who is a reigning ACM Entertainer of the Year is again running for the same category this year and should he win the title again, he will be in tie with as the prime academy winner in the category.

News
>
Celebrity Gossip
March 05, 2008 02:18:57 GMT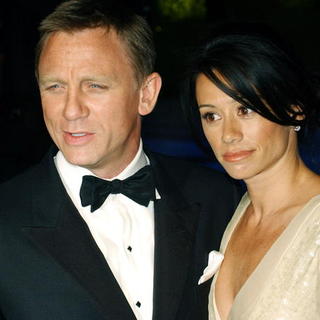 James Bond star is set to marry his longtime girlfriend Satsuki Mitchell, it has been revealed. The movie hunk is said to have been planning to marry film producer Satsuki soon after he finishes filming the latest Bond flick, "."

The wedding report has not yet been confirmed by both parties but it is revealed that Satsuki visits the sexy actor on the film set in Panama every day. "Daniel and Satsuki are so loved-up," so said a source.

News
>
Celebrity Gossip
March 05, 2008 01:56:30 GMT
paid a visit to young leukemia patients at Xinhua Hospital, Shanghai on Tuesday, March 4. Hundreds of bystanders including staff, fans and the media hit the locale, desperate to catch a glimpse of the star thereby police had to be called in for crowd control.

The soccer stud was making an appearance at Xinhua Hospital to visit children with leukemia. Police were reportedly forced to close off several of the hospital's entrances and no one was allowed to enter or leave the wing for several hours.

News
>
Movie News
March 04, 2008 09:52:12 GMT

Noticing the overnight success garnered by after winning ITV's "Britain's Got Talent" in 2007 with his amazing tenor voice, Paramount Pictures are said to be developing a movie based on his unlikely success story "Untitled Paul Potts Project". According to Variety, the film will be produced by "American Idol" judge , who is the show creator as well as a judge.

The studio acquired the filming rights after the executives watch the YouTube clips taped by Potts' daughter. On the film's concept that managed to get its grips on Paramount, Cowell said, "Most of these calls result in absolutely nothing, but this company got that it's another 'Billy Elliot,' a story anyone in the world can understand. This was his last chance, and he literally decided to enter based on the toss of a coin. And despite his success off the back of the show, the only difference I see in him is that he got his teeth fixed."