News
>
Movie News
April 17, 2007 06:56:26 GMT
Allowing fans and moviegoers to have another look on its highly anticipated flick "", Warner Bros. Pictures has fully set the for the movie on the web in the wait for it to hit theaters on June 8 this year.

Those who visit the website can view a number of new photos from the picture while getting able to download some buddy icons, wallpapers, poster, and screensaver as well as using the film's MySpace page link. More to come are info about cast and filmmakers, showtimes & ticket section, also those of partners and promotion.

News
>
Celebrity Gossip
April 17, 2007 06:42:36 GMT
Just days after they were reported planning a double engagement party and wedding ceremony for later this year, comes a new report that suggests and have ended their romance.

Talk is heating up that Ryan was overheard telling a friend that he and Rachel have split up. The Daily News is reporting, at Los Angeles premiere of "" on Wednesday April 11th a friend asked the actor, "Where's Rachel tonight?"

News
>
Music News
April 17, 2007 06:36:57 GMT
To celebrate 30 years enrollment as a singer, Spanish singer Miguel Bose released an album titled "Papito". In a large-scale, Bose tapped several artists such as , , , , and even 's Michael Stipe to record duets with him.

The album that contains the remakes of his previous songs has been released in Spain and America last month. It peaked at #6 in Billboard's Latin chart and still continues ruling the top 20. Stipe who stood out among the Latinos assisted Bose in the song "Lo que hay es lo que ves".

News
>
Celebrity Gossip
April 17, 2007 06:08:39 GMT
? No, he isn't the one. Contrary to previous report, the hunk won't replace in the West End play "Equus." But will.

Bell, the child star of Billy Elliot, is reported to be the next young actor to get his kit off in the controversial show. "Jamie is really excited about taking over and isn't at all daunted about stripping off," a source was quoted as saying.

News
>
Music News
April 17, 2007 05:19:29 GMT
has caused confusion over her on and off performances across US. After calling off the show in New York City on April 12 and appearing the next day in The Today Show, the British singer now cancels most of her US tour.

She will still appear at Coachella festival on April 29 but leaves the tightly scheduled dates partly hollow in the next. In her May schedule, Allen has only confirmed the gigs on May 13 in Seattle and on May 15 in Los Angeles. She does not keep the May 24 night at First Avenue, Minneapolis according to the club's manager who also announced that tickets are subject to refund. Meanwhile the next month, Allen will be back for June 1 and 12 shows before finally make it to Bonarroo Festival on June 15.

News
>
Movie News
April 17, 2007 05:17:15 GMT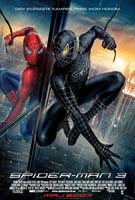 The up-market Roppongi Hills area in Tokyo, Japan was filled with hysteria yesterday, Monday, April 16, as stars of "" and director Sam Raimi walked down the red carpet in the drizzling rain to attend world premiere of the superhero flick.

Joined by a handful of local celebrities, leading stars and were greeted with screams of "kawaii" (cute) by hundreds of young Japanese fans at an open-air event before the screening, where a stuntman dressed as the web-slinger descended on a rope from above.

News
>
Music News
April 17, 2007 04:47:25 GMT
After announcing the release date of "The Cartel: The Big Boss", does what most musicians would also do, touring to support the album. He will visit 40 cities all over US and in of course, Latin America.

The reggaeton will start hitting the stage on August 31 in Chicago and visit other cities such as Miami, Phoenix, Las Vegas, Fresno and Dallas before wrapping up in Houston on October 31. Before this leg of tour, the singer will have two warm-up concerts in Puerto Rico and Dominican Republic which dates have not been announced. After the US leg, there will be more than 20 dates across Mexico, and South America that run through early December.

News
>
Movie News
April 17, 2007 04:15:05 GMT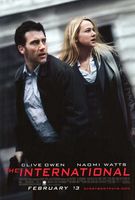 Seems quite comfortable playing in thriller genre lately, has reportedly nabbed another leading role in an action thriller flick entitled "" set to be developed under Columbia Pictures banner.

Scheduled to start filming September this year, the picture is said to concern an Interpol agent who investigates corruption at powerful banking institutions. German filmmaker Tom Tykwer, fresh from helming "", is on duty to direct from script written by Eric Singer.

News
>
Celebrity Gossip
April 17, 2007 04:11:57 GMT
In the wake of the release date of his upcoming record, comes clean about his relationship with new girlfriend . Hollywood's most kept-secret is no longer an unconfirmed speculation when the rocker spills the bean on his romance with the just 19-years-old actress, telling France's Le Parisien newspaper they started having an affair while he was still married to .

Justifying his being in love with his much junior, Manson who is 38, tells the newspaper, "I've found my double, my twin, with my new girlfriend, Evan Rachel Wood. She's 19 and certainly that's very young, but that's not a problem for me. She likes the same things as me. She understands I like to get up when night falls and go to sleep at dawn."

News
>
Music News
April 17, 2007 04:04:43 GMT
With reunions of band running up and down this year, intends to snatch its former members back from and . , one of the 1980s members revealed that reunion is a possible matter.

Sick of playing Guns N' Roses' songs while he was in Velvet Revolver, Slash would like to eliminate them from his band's song list. He had also announced the removal of songs by Stone Temple Pilots. The only chance remaining for Slash to play Guns N' Roses' hits is by reuniting with his ex band mates.

News
>
Celebrity Gossip
April 17, 2007 03:33:37 GMT
More jobs swamp . The former Spice Girl who is about to move to LA has been offered a spot on US hit talent show "Dancing with the Stars."

Rumors are swirling producers are keen to sign Posh Spice for the next season of the dancing show, with Victoria herself reportedly is taking the offer "very seriously."

News
>
Movie News
April 17, 2007 03:25:46 GMT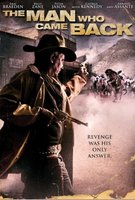 All ready to jump into Western genre, five talents namely Armand Assante, Eric Braeden, George Kennedy, , and have given their nods to get submitted into the cast of an indie feature of the kind titled "."

Slated to enter production later this month in Texas, the project tells the tale of revenge in 1870 against the backdrop of a violent labor strike. Other cast members include Carol Alt, Peter Jason, , and James Patrick Stewart.

News
>
Music News
April 17, 2007 03:19:16 GMT
In the event that appreciates the audiovisual aspect, 2007 Country Music Television Awards sure does show its fairness. Winners are ranging from fresh blood such as , up to the connoisseurs like .

Swift as a newcomer seized the Breakthrough Video of the Year through her appealing "Tim McGraw" video. McGraw may not present in the video to help absorbing the number of votes, but the video about two people falling in love, broke up but always be reminded of each other whenever they hear the song, was one video that captures the 'rising factor' of Swift.

News
>
Celebrity Gossip
April 17, 2007 03:12:22 GMT
is adding more into his award collection as he on Monday April 16th earned a star on the Hollywood Walk of Fame.

The actor, who has just won an Oscar as well as Golden Globe and Screen Actors Guild trophies this year for his role as Ugandan dictator Idi Amin in "," secured the Walk's 2,335th star.

News
>
Celebrity Gossip
April 17, 2007 02:44:10 GMT
is the next after and . The Australian pop singer is the latest star to join with Swedish fashion retailer Hennes & Mauritz, inspiring a limited swimwear line which will go on sale worldwide beginning in mid-May.

Instead of designing the beachwear line, Minogue will only give contribution to ideas while also appear in ads for the line, to be called "H&M loves Kylie."