News
>
Music News
April 23, 2007 04:27:10 GMT
Another act agreed to lighten up 2007 Roskilde Festival. said 'yes' to join the lots already confirming such as , , and .

On April 19, the band that will release "" on June 12 have confirmed their presence along with that is co-found by the band's founder and only continuous member, Josh Homme.

News
>
Movie News
April 23, 2007 04:04:45 GMT
Despite the arrival of a handful of new thriller flicks on the weekend, fans of the genre apparently prefer to keep focusing their gazes on the old one.

Yes, for the second time, teen-oriented pic "" successfully claims the top spot of weekend box office ended April 22, 2007, gaining $13 million worth of ticket sales to beat out tension-generated movies "" and "", which both took their first round on the chart.

News
>
Music News
April 23, 2007 03:49:32 GMT
will play a handful of dates this summer and fans can expect a surprise from the five-piece indie pop band. The band's show will be backed up with a full orchestra in each city.

The jaunt that is held to support the already extremely received album "" will feature orchestral version of the band's songs. Composer Sean O'Loughlin will be the mastermind of the new arrangement.

News
>
Celebrity Gossip
April 23, 2007 03:23:28 GMT
The speculation is proven true. has been engaged to boyfriend Blake Fielder-Civil.

"He proposed at home a few days ago and I took a day to finally agree. Obviously we are both young and it is frightening. But it is the right thing to do. That is why I agreed," the British singer told UK's .

News
>
Music News
April 23, 2007 03:17:23 GMT
Seemingly addicted, extends the tour dates to support "" (2006) in Canada and US. The first additional date will be July 17 in Greenville, South Carolina.

The trek will continue up to August 31 in Omaha, Nebraska with 4 Canadian dates in between. These Canadian dates are Aug 12 in Winnipeg, MB, Aug 14 in Edmonton, AB, Aug 15 in Calgary, AB and Aug 17 in Vancouver, BC. Beninese singer Angelique Kidjo will still support Groban all along the extended dates.

News
>
Celebrity Gossip
April 23, 2007 03:01:35 GMT
is single again. The Australia supermodel is back on the single market after reportedly split with boyfriend Ray Fearon, whom she was dating since November last year.

"Elle and Ray aren't together any more. They just realized things weren't working out so they called it a day. There's no hard feelings on either side and they are still friendly," an insider told The Sun.

News
>
Music News
April 23, 2007 02:43:00 GMT
who recently announced the postponement of Japanese dates in World Tour 2007 has further claimed that they will keep the dates starting from April 27 onwards. With this statement, they confirm that My Coke Fest in Johannesburg and May 1 show in Cape Town will resume as scheduled.

Paul Dainty as the promoter even elaborates that the reports on Australian leg that starts June 10 in Perth being cancelled is wrong. "I spoke with them last night and they did not tell me that," Dainty said in a statement. "The South Africa dates are next week. The Australian dates are still months away."

News
>
Celebrity Gossip
April 23, 2007 02:35:52 GMT
It seems that and husband Guy Ritchie have quite different ideas on how to spend their time beyond their hectic schedules. While the pop queen was in Malawi with daughter Lourdes and adopted son David Banda, the hunk spent his time partying at trendy Mayfair bar Mahiki, where he reportedly dancing intimately with a mystery brunette.

Rumor has it Madonna obviously mad that Guy was out on the town in London while she dutifully went on her journey to adopted baby David's hometown in Malawi.

News
>
Celebrity Gossip
April 23, 2007 01:57:44 GMT
Seeing headed to MTV is something extraordinary. But yes the California Governor did it. The former actor made an appearance on MTV show "Pimp My Ride" Sunday April 22nd, making his car "environmentally hip."

Appeared on a special Earth Day episode of the popular show "Pimp My Ride," Arnold brought his 1965 Chevy Impala in for some earth-friendly upgrades. The Impala gets an 800 horsepower diesel engine that will run on biodiesel, turning it into one extraordinary clean machine. The upgrades to his Impala impressed Arnold that he asked the crew to do a similar modification to one of his Hummers.

News
>
Music News
April 21, 2007 07:58:13 GMT
Singer Des'ree is mad upon her song being covered by without permission. "Kissing You" which is included in Baz Luhrmann's "Romeo and Juliet" soundtrack is available in Beyonce's re-release "" despite the copyright law.

Des'ree who in fact is the co-writer of the song said that a set of terms was given to Beyonce's team. Within the term is the prohibition to re-title the song or film a video for the song. There was a report that Beyonce did attempt to make a deal but was struck by the terms and conditions that she decided to ignore it and published the song under the title "Still in Love (Kissing You)".

News
>
Movie News
April 21, 2007 07:51:12 GMT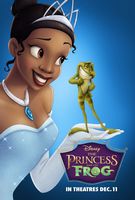 Taking foray into voice acting, has given her agreement to fill in the voice of the titular character in Walt Disney Pictures' animated musical "", E! Online has reported.

Set in the legendary birthplace of jazz, New Orleans, the picture will be the first traditionally animated feature film made at Disney since 2004's "." Touted to present an unforgettable tale of love, enchantment and discovery, it introduces the newest Disney princess, Maddy, a young African-American girl living amid the charming elegance and grandeur of the fabled French Quarter.

News
>
Celebrity Gossip
April 21, 2007 07:41:42 GMT
Nicky Byrne of music group is the father of twin sons. The singer and wife Georgina Ahern proudly announced the birth of their twins.

The infants, named Rocco and Jay, were born at the National Maternity Hospital in Dublin at 9.55 am on Friday April 20th. They weighed in 5 pounds 11 ounces and 4 pounds 8 ounces respectively.

News
>
Music News
April 21, 2007 07:24:07 GMT
While still in full speed mode to promote 2006's "", is coming to a momentary halt for the sake of bassist Mikey Way. The brother of vocalist Gerard Way is still enjoying his honeymoon with newly wedded wife Alicia Simmons.

Posted in the band's official website is: "The band has decided to give he and his wife a much needed break from the road to start a life and have a proper honeymoon and do all of the things a newlywed couple should do". While this decision is made, the band is actually in debt to complete the Black Parade Tour with supporting act . The replacement for Mikey in the tour that runs through May 22 is not yet announced.

News
>
Celebrity Gossip
April 21, 2007 07:22:23 GMT
is engaged to marry her on-off lover Blake Fielder-Civil, it has been reported.

The British singer sparked engagement rumors after she's been spotted wearing a ring on her engagement finger backstage after her Camden Crawl gig at the Dublin Castle pub and wasn't afraid to show it.

News
>
Celebrity Gossip
April 21, 2007 07:04:41 GMT
What do an actress and chef have in common? As of and they do have the same vision. The two are teaming up for a good cause, making a reality TV show in the US which follows them making as much money as possible for charity.

And when it comes to social deed, surely the movie star and celebrity cook have something big to give. Just like its title, "The Big Give," the new reality show will feature 10 people with large sums of cash with which they will compete to find "the most powerful, sensational, emotional and dramatic ways to give to others."