News
>
Celebrity Gossip
July 24, 2006 05:01:37 GMT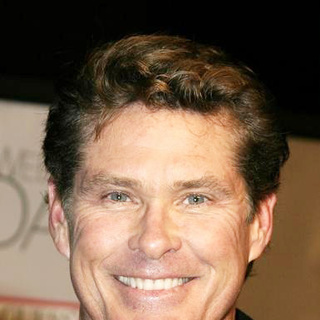 If you are fans of then you should not miss his performance in his own musical.

The former "Baywatch" actor reportedly is heading to Australia to star in the musical, dubbed "David Hasselhoff: The Musical", which will chronicle the actor's life and career to date and is set to open in Melbourne.

News
>
Celebrity Gossip
July 24, 2006 04:42:06 GMT
England footballer has been drooped as the face of supermarket giant Asda's advertising campaign after just three months. That's bad of course for the fact being dropped means Rooney has to loose a £3 million deal.

It is said that Rooney has been told he isn't worth the money following his poor World Cup performance. Though so, Rooney's fiancee Coleen McLoughlin is still in demand and will continue to front the George at Asda clothing range over the next year.

News
>
Music News
July 24, 2006 04:02:50 GMT
's decision to check into a drugs rehabilitation clinic on Monday July 17th as part of his on-going battle with addiction, has reluctantly forced his band to cancel the planned concert due to take place in Ibiza on Wednesday July 19th.

Regarding this matter, the promoter of the Ibiza Rocks event in the island's capital of San Antonio was sympathetic to the singer's problems, saying "We were all really looking forward to welcoming Babyshambles back to the island this year for Ibiza Rocks but, at the end of the day, we love and support Pete and it's his health and happiness that are important".

News
>
Celebrity Gossip
July 24, 2006 03:21:53 GMT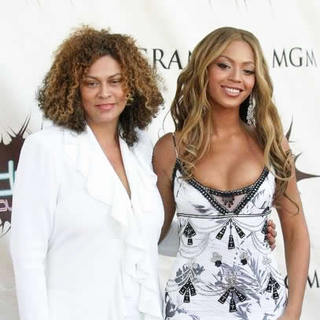 Being famous has its ups and downs. As for , the singer is, for now on, facing the negative side, in which she and her mother Tina Knowles are hit by $1.5 million lawsuit brought by an ex-business associate who claims they neglected to compensate him for securing a deal involving their House of Dereon clothing line.

The suit, filed Wednesday July 19th in New York State Supreme Court by Greg Walker, CEO of Icon Entertainment, claimed the mother-daughter duo, who design the street-chic collection, hired him in August 2003 to help land endorsement and licensing opportunities. Walker then brokered a $15 million deal for the 24-year-old singer and her mother to create the clothing line with Wear Me Apparel, Corp., a clothing manufacturer. So far, he claims he's collected only $25,000 from Knowles' mother.

News
>
Movie News
July 24, 2006 02:33:07 GMT
The Disney sequel "" remains on the top position in the box office this weekend, marking the flick's third straight weekend to be the number one movie, taking in $35 million in ticket sales with its total reaching for $321.7 million after just 17 days being released in the worldwide theaters.

This really is a great attainment compared to its predecessor, the 2003's "," which domestic total reached $305 million. Meanwhile, Sony's family film "", debuts at No. 2 with $23 million, just one place ahead of M. Night Shyamalan's "," taking in $18.2 million.

News
>
Celebrity Gossip
July 22, 2006 04:44:55 GMT
Spent three and a half years touring to support their Grammy-winning album "" has left deep impression for pop group . There are many unforgettable memories and experience to share with others that are too precious to forget.

And so, Maroon 5 immortalizes all to one, a book titled "Midnight Miles: On the Road Through 5 Continents & 17 Countries," due this week from MTV Books. As for the content, the set spills the beans on drummer Ryan Dusick's heart problems during the tour, which finally forced him back home. He was replaced by one of his friends in the group.

News
>
Music News
July 22, 2006 03:49:18 GMT
Irish rock band keep their words, rescheduling their tour dates in Australia, New Zealand and Japan which were postponed this spring because the immediate family of a band member had a serious illness.

As for the music act's new tour dates, it will include a total of eight nights in Auckland, Adelaide, Brisbane, Melbourne and Sydney in November with rapper booked as support.

News
>
Celebrity Gossip
July 22, 2006 03:21:26 GMT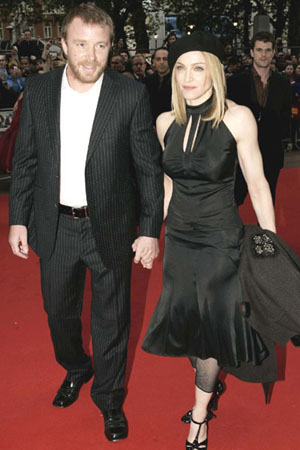 Talk is heating up about and husband Guy Ritchie's plan to adopt a child. It seems that the couple desire to have a new addition to the family is hard to resist.

Both Madonna and Ritchie reportedly have contacted UK and US adoption agencies besides speaking to fellow celebrity about his experience with adoption.

News
>
Celebrity Gossip
July 22, 2006 02:51:57 GMT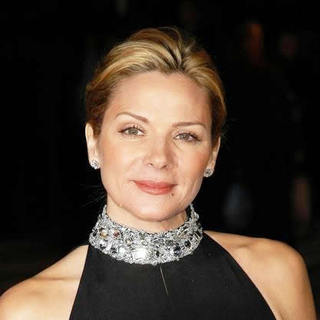 Japanese carmaker Nissan announced Friday July 21st it has pulled a raunchy commercial starring "Sex and the City" actress from New Zealand television following complaints over its content.

In the promo for the Japanese automaker's new sedan Tiida, Cattrall plays off her sex-obsessed, promiscuous Samantha Jones on the hugely successful series. And as music reminiscent of the "Sex and the City" theme plays, Cattrall says "Why didn't you tell me it was so big, I just wasn't prepared for it? Ah! That was amazing. Absolutely fabulous! I mean the great body and the way you moved it." A voiceover adds at the end saying, "The all-new Nissan Tiida makes you feel really, really, really good inside."

News
>
Celebrity Gossip
July 22, 2006 02:28:16 GMT
Here is 's another run-in with the law. The supermodel was arrested in London earlier this month after allegedly causing a disturbance outside a former boyfriend's home.

The Sun tabloid reported that police were called after Campbell arrived at the house in the early hours of July 10 seeking the return of some possessions. The Metropolitan Police confirmed that a woman had been arrested for disturbing the peace in London's Belgravia district. She was freed without charge several hours later and no further action is expected to be taken against her.

News
>
Movie News
July 21, 2006 09:31:40 GMT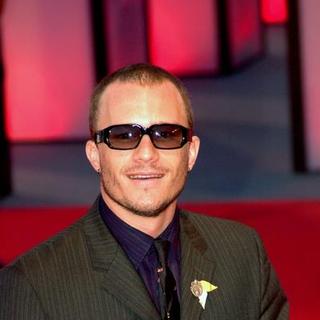 Latino Review is bringing the report on being offered to play the role of the Joker in the upcoming "Batman Begins Sequel" film, to the surface.

The site clearly stated, "We were first to tell the world that was going to be the new Superman. Now here we are at it again as we just got word from A VERY TRUSTED SOURCE that the offer last night was officially made to Heath Ledger to star as The Joker in the Batman Begins Sequel!"

News
>
Celebrity Gossip
July 21, 2006 06:43:38 GMT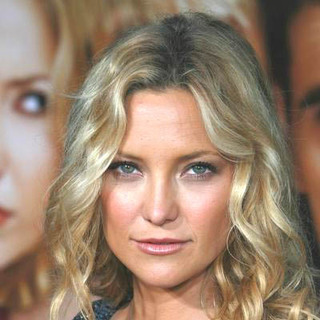 Yesterday it was who accepted an apology from the National Enquirer for reporting in two stories last month that she was ready to divorce . Just now, the British edition of the publication has agreed to pay undisclosed damages and print an apology to for an October 2005 story that claimed the actress as "too thin" and looked "like skin and bones".

The related article claimed that planned to confront her daughter about her weight. In fact, both parties denied the claim, with Hudson saying "The allegations that I sued over were blatantly false, and I felt I had no choice but to set the record straight by challenging them in court". Moreover, the actress' lawyer Simon Smith said Hudson lost weight to get in shape for a film after giving birth to her son, Ryder, in January 2004. He said she took legal action over the magazine's suggestion she had "recklessly and foolishly endangered her health" by failing to eat."

News
>
Movie News
July 21, 2006 05:09:21 GMT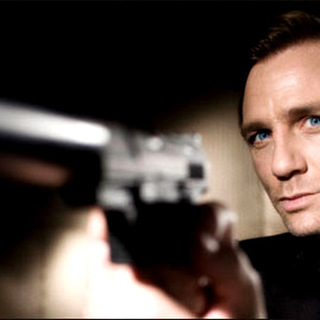 ©
James Bond really is an everlasting hero. Hit hard the movie industry with it latest installment "", producers Michael G. Wilson and Barbara Broccoli, Metro-Goldwyn-Mayer Inc. and Sony Pictures Entertainment announced July 20th that the 22nd James Bond adventure will be released by Columbia Pictures on May 2, 2008 with reprising the role of the legendary British secret agent.

"Daniel has taken the origins of Ian Fleming's James Bond portraying, with emotional complexity, a darker and edgier 007," Michael and Barbara said in a statement.

News
>
Celebrity Gossip
July 21, 2006 04:15:57 GMT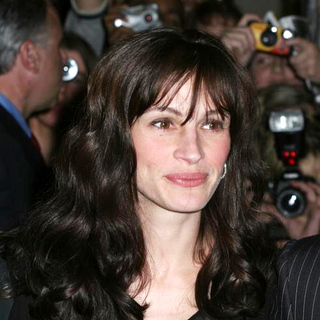 is making another debut. This time the senior actress is being tapped as the spokesperson for Earth Biofuels, Inc., a Dallas-based biodiesel producer, while also chairs its new advisory board.

"It's very important that we expand our use of clean energy and make a long-term commitment to it. Biodiesel and ethanol are better for the environment and for the air we breathe," Roberts said in a statement released this week.

News
>
Celebrity Gossip
July 21, 2006 03:55:31 GMT
It's sad to say that has suffered a miscarriage.

The famous model was rushed to a London hospital last Friday July14th, with stomach pains. She was three and a half months pregnant, and reportedly told that she had lost her baby during a routine check-up at the Portland Hospital in London. This, surely, draw Price and husband devastated.