News
>
Celebrity Gossip
February 13, 2007 07:10:29 GMT
She would not stop grabbing media headlines though she's no longer alive. sent a shock to public worldwide, especially the Bahamian, as pictures of her in bed with a Bahamas immigration official have been surfacing.

While people still awaiting for the official statement on the cause of Smith's death, a local newspaper published two photographs on its front page, showing Smith in her bed with Shane Gibson, the Bahamian immigration minister who approved her application for permanent residency.

News
>
Movie News
February 13, 2007 05:57:56 GMT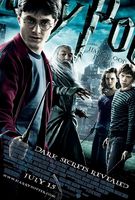 Seems things are being quickened for next "Harry Potter" installment. The series art director Stuart Craig has disclosed in a Newsweek interview that he has already commenced work on "."

Here Craig revealed that he is now busy designing sets for the project, including the astronomy tower where a beloved character will sadly plummet to his death.

News
>
Celebrity Gossip
February 13, 2007 05:57:52 GMT
poses nude. Not for "commercial purpose" but the R&B singer intended to pose nude for an ad campaign to support anti-fur organization PETA.

"The reason I decided to bare all for PETA was because I was educated about the inhumane ways animals used for their fur are treated, and I think it's disgusting," the singer said while went on adding, "I think if you have a heart, then you just wouldn't wear fur."

News
>
Celebrity Gossip
February 13, 2007 04:55:38 GMT
They are on again. Rumors on the street say so. and former boyfriend of are reportedly rekindle their romance.

Ashlee and Wentz are said to be dating by last year. However, the songbird strongly denied the report.

News
>
Movie News
February 13, 2007 04:49:17 GMT
Apparently just starring in a superhero movie is not enough for . According to Sci-Fi Wire, the Oscar-winning actor is now aiming to bring one to the big screen on his own by producing a flick about She-Hulk, the cousin of Bruce Banner, The Hulk's alter ego.

"I'm working on it," Cage revealed. "I am serious about She-Hulk, and I think it should be done. ... I'm trying to put that together. I'm talking to Avi [Arad, former Marvel Studios honcho]."

News
>
Celebrity Gossip
February 13, 2007 04:30:09 GMT
, apparently, doesn't pay really much attention to the topless photos of her that made their way into the Internet. The actress, on the other way around, really enjoyed her 38th birthday with the companion of some friends, including ex-boyfriend .

Jenn celebrated her birthday, actually was Sunday Feb 11th, Saturday 10th at the Beverly Hills home of her best friend, . Friends attending the bash including , , and Kathy Najimy.

News
>
Movie News
February 13, 2007 04:13:00 GMT
Hoping to write and direct films at the pace of , Francis Ford Coppola is set to carry out his next directorial project after "" in "", a film that fictionalizes what he calls his "very unusual family" which has been populated by artists since his father's generation.

"I think at this age, I'm more disposed to look at my life in terms of dramatic material," Coppola remarked, speaking from his home in Napa Valley, California. "Maybe I'm less frightened or more confident about writing something that is fiction even though it has its basis in real things that I've seen and felt. Maybe it won't offend anybody, I hope."

News
>
Celebrity Gossip
February 13, 2007 04:11:55 GMT
Though tabloid reports suggest otherwise, insisted he and are just friends.

"We're just friends," Slater told People at the Pebble Beach National Pro-Am Tournament last week. The surfing champ wenton explaining that they first met "a few years ago" when he appeared on her MTV show "Trippin."

News
>
Music News
February 13, 2007 03:38:53 GMT
It's official. Rock trio , who broke up in 1984, made it official Monday Feb 12th at a rehearsal at the Whisky a Go-Go by announcing their first tour in decades.

The Police, whose members are , Andy Summers, and Stewart Copeland, have officially put on the green light for their 2007 reunion tour. It begins May 28th in Vancouver, British Columbia, moving to Europe in September and October, then re-crossing the Atlantic.

News
>
Movie News
February 13, 2007 03:38:39 GMT
Dedicated to advance the arts, sciences, and applications of visual effects, the Visual Effects Society on Sunday, February 11 for the fifth time held the annual gala of its VES Awards at the Kodak Grand Ballroom and stretched out honors to those behind the creation of F/X in all areas of entertainment.

Scored tremendous success at the event was "" as it wonderfully swept six trophies in total, winning those for Outstanding Visual Effects in a Visual Effects Driven Motion Picture, Best Single Visual Effect of the Year, Outstanding Animated Character in a Live Action Motion Picture, Outstanding Models and Miniatures in a Motion Picture, Outstanding Created Environment in a Live Action Motion Picture, and Outstanding Compositing in a Motion Picture.

News
>
Celebrity Gossip
February 13, 2007 03:01:33 GMT
is planning to take legal action against British weekly magazine Grazia over an article claimed she visited a diet doctor in California.

The magazine once printed a story alleging the Oscar-nominated actress had been visited the Chinese Healing Institute in Santa Monica to help with neck pain, and also to lose weight. However, Kate strongly denied the report, telling BBC Radio 1, "I'm very upset, it's categorically untrue. It's a complete lie."

News
>
Celebrity Gossip
February 13, 2007 02:38:39 GMT
Amid rumors say they are planning for another adoption, and make headlines when speculation on their already getting hitched circulated among people out there.

The actor and actress, according to Woman's Day, already wed at the request of her dying mother, , who reportedly told Jolie "You marry that man [Brad]. He's an angel sent to look after you," shortly before her death.

News
>
Celebrity Gossip
February 13, 2007 02:19:39 GMT
No need to doubt that and do dating. They make it official at the Grammys after-party that they are couple, as they could barely keep their hands off each other, cuddling and posing as paparazzi snapped photos.

Being asked by host Sheryl Hickie of "Entertainment Tonight Canada" about his running shoes, Mayer said he knew they were inappropriate but promised he would wear better shoes to his wedding. Asked if he planned on getting married, he replied "May" and walked away.

News
>
Movie News
February 13, 2007 02:19:01 GMT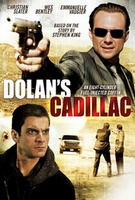 Set to once again appear as a villainous character, is close to land deals to take part in indie suspense thriller "", Production Weekly has learned.

Based on one of Stephen King's suspenseful short stories, the project centers on Las Vegas middle school science teacher Tom Robinson who is determined to avenge his wife's death when she gets killed after witnessing an execution committed by notorious Vegas crimelord Jimmy Dolan. Production is slated to begin in April with Hopper being expected to play Dolan.

News
>
Movie News
February 13, 2007 01:59:36 GMT
Here about to come another potential flick from producer Scott Rudin. Variety has revealed that the man is teaming up with Allison Owen to make "The Coram Boy", a film feature based on Jamila Gavin's 2000 children novel of the same title for Miramax Films.

Rudin will co-produce via his Scott Rudin Productions alongside Owen's Ruby Films and BBC Films in partnership with Miramax and the U.K. Film Council. Details on film crew and production schedule have not yet been known.