News
>
Celebrity Gossip
September 22, 2007 01:35:48 GMT

and girlfriend Sarah Larson injured in motorcycle accident.

The couple suffered broken bones Friday September 21st when the motorcycle they were riding was hit by a car in New Jersey. Clooney's representative Stan Rosenfield did confirm the accident, said in a statement, "George Clooney was involved in a motorcycle accident this afternoon after the bike he was riding was hit by a car."

News
>
Movie News
September 21, 2007 09:58:13 GMT

Works begin to line up for commercial director Joseph Kosinski. Already signed to helm Warner Bros. Pictures' "", the man now is in final negotiations to carry out the same duties on "Tron" for Walt Disney Pictures, The Hollywood Reporter has learned.

Described as "the next chapter" of the studio's 1982 cult classic, the project has signed "Lost" scribes Eddie Kitsis and Adam Horowitz to pen the script with Sean Bailey and Steven Lisberger both producing, the latter being the co-writer and director of the original. Kosinski, in the meantime, is said to also oversee the visual development of the project and have input on the screenplay besides his helming stint.

News
>
Movie News
September 21, 2007 09:55:30 GMT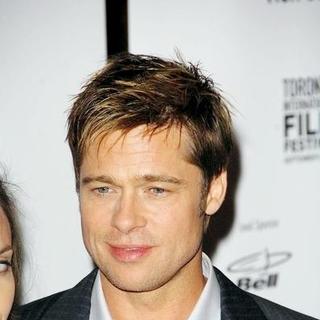 Sad to say that has taken departure from "" due to busy schedule, but his possible replacement thankfully will be as remarkable as the actor in acting quality.

That's right, Paramount Pictures has confirmed that is now in discussions to take over Damon's role of Dickie Eklund, a real-life talented fighter who turned to crime but later changed direction by helping his under-performing half brother to be a boxing champion. Set to play the brother, Micky Ward, is Mark Wahlberg with Darren Aronofsky to direct.

News
>
Music News
September 21, 2007 09:46:41 GMT
Interscope has decided to release a compilation tracks featured in 'Guitar Hero III: Legends of Rock', few days after the video game hits the stores.

The CD soundtrack will be dropped October 30, while the game will take impact two days prior. Included in the compilation are the remix songs from , and as well as in-game songs like Queen of the Stones Age's '3's & 7's ', AFI's 'Miss Murder' and Sonic Youth's 'Kool Thing'.

News
>
Celebrity Gossip
September 21, 2007 09:27:49 GMT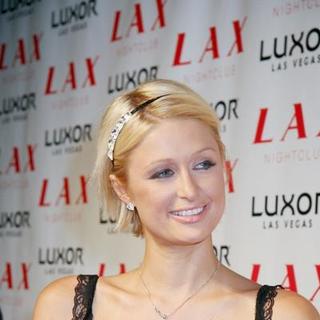 is in giving mood and she's planning to make donation to charities.

No, she's not going to donate her money. The heiress, instead, is keen to give away numbers of her countless clothes and shoes to charities upon feeling she's having too much.

News
>
Music News
September 21, 2007 09:23:01 GMT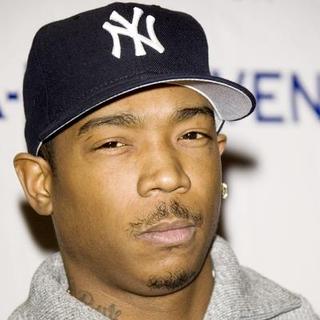 Done with 'Uh-Ohhh!', pulls another single from his upcoming album ''. The song 'Body' already has its music video shot and premiered on September 18.

'Body' is the second single from the new album that is due November 13. It features R&B newcomer Ashley Joi and is produced by 7 Aurelius.

News
>
Movie News
September 21, 2007 09:08:24 GMT
The time has come for MGM to reveal more glimpses of its upcoming crime thriller "." The studio has finally brought up a new trailer for the movie on the net via video sharing website YouTube.

Running over two minutes, the trailer, as you can see below, follows 's character Ted Gray as he joins one of the nation's most prestigious Pathology programs. Several characters are also introduced while viewers get provided with the basic story of the flick.

News
>
Celebrity Gossip
September 21, 2007 09:03:31 GMT

is invading the catwalk at London Fashion Week on Thursday September 20th, yet only virtually.

The movie siren has starred in a special short film made by designer duo Antoni Burakowski and Alison Roberts to mark the 20th anniversary of their label, "Antoni and Alison."

News
>
Music News
September 21, 2007 08:36:47 GMT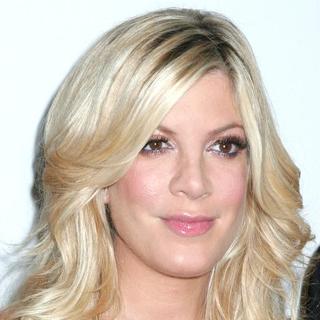 is following in the footstep of fellow celebs who have tried to be a guest appearance for the all-girl group .

The actress and mother of one, according to 24Sizzler.com, has signed on to be guest Pussycat Doll, making her debut on September 28th at the Pussycat Dolls Lounge at Pure nightclub in Las Vegas.

News
>
Movie News
September 21, 2007 08:16:56 GMT

The suave British agent probably won't have to rely heavily on his wits and brawn in the next installment of his adventure, "Bond 22" scribe Paul Haggis has hinted.

Appearing on CBS' "The Late Late Show with Craig Ferguson", the man indicated that traditional Bond gadgets previously eschewed by "" might make their comeback this time around in the flick.

News
>
Celebrity Gossip
September 21, 2007 08:01:42 GMT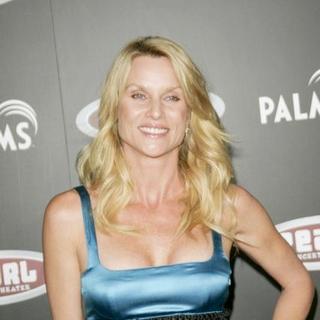 is innocent. The movie siren won a year long legal battle against her former manager, Rob Lee, who sued her for firing him.

Lee filed a lawsuit back on June 8, 2006 claimed Sheridan hired him when her career "consisted primarily of occasional appearances on television." Lee, furthermore, claimed he persuaded the actress to audition for the hit TV series "Desperate Housewives," and stopped her from abandoning a second audition.

News
>
Movie News
September 21, 2007 06:46:28 GMT
After a series of set pictures, now comes what appears to be a possible piece of artwork for the highly-anticipated "" on the net.

Posted on Superhero Hype!, the artwork, as you can see on the left, is said to be used by both Marvel Studios and Universal Pictures for the marketing campaign and merchandising next year for the flick.

News
>
Celebrity Gossip
September 21, 2007 06:41:01 GMT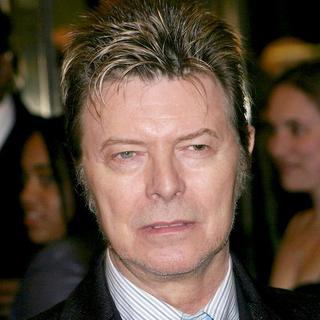 Monthly men's magazine GQ has made public its list of the Most Stylish Men and surprisingly it includes a few surprises.

Among the notable figures in the entertainment industry make the magazine's list of 50 Most Stylish Men in the Past 50 Years are the Academy Award nominated Italian film actor Marcello Mastroianni, musicians and , and actors Steve McQueen and .

News
>
Music News
September 21, 2007 06:18:44 GMT

Those waiting for the latest video from can wonder no more. An emotional clip for 'So Small' has been played yesterday (September 20) on CMT after being pushed from its original premiere date a week prior.

Like Carrie described back in August, the song is about "how people invest so much of their time and energy into things that aren't really important, and you don't really realize that until it's too late." The plot of the video centered upon three strangers who collided at a point and learned a lesson of how small their problems are back at home compared to what they will face.

News
>
Music News
September 21, 2007 05:24:26 GMT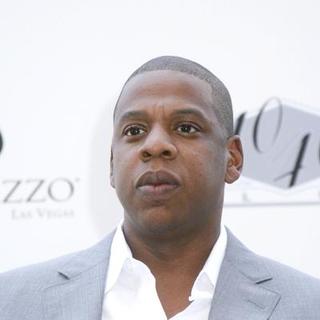 As , will release an album called '' which is inspired by the movie of the same title. The first single from the concept album has apparently leaked.

'Blue Magic' expected to be the lead single from the November 6 released-album has erupted online. both produced and is featured in the song.