News
>
Celebrity Gossip
January 03, 2008 02:56:49 GMT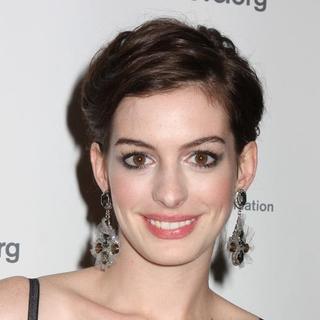 Is a red carpet regular, has been tapped as the new "brand ambassador" of cosmetics giant Lancome.

Concerning her deal, the movie beauty will front a new advertising campaign by the international brand for a new fragrance which will be launched September later this year.

News
>
Celebrity Gossip
January 03, 2008 01:55:24 GMT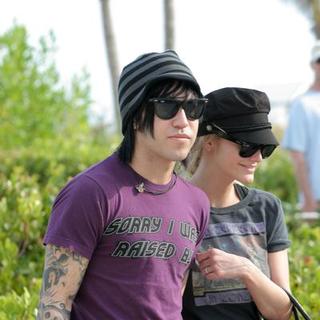 Has been spotted sporting a ring on her engagement finger, is rumored to have engaged to longtime boyfriend over Christmas. She, however, denied the engagement rumors.

Ashlee and Pete spent the holiday at the Simpsons family's home in Texas before then celebrating New Year's Eve on Shore Club in Miami, Fla. It was during that time that the 23-years-old singer showed off her ring to photographers who quickly came to conclusion that she and Pete have engaged.

News
>
Movie News
January 02, 2008 09:30:11 GMT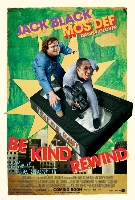 Coming up with a unique idea in promoting his latest directorial effort "", Michel Gondry will open a "Sweeding movie studio" at New York City's art gallery Deitch Projects and run it from January 24 to March 1, 2008 , the filmmaker has revealed to the LA Times.

"Groups of people walk in and will have access to a workshop," he told the paper. "There is a very simple protocol: You shoot in camera, edit while you shoot - which means you stop the camera when you want to go to the next scene, you don't edit. Story lines last five to 10 minutes. And most of the exhibition will be a mini back lot with 15 little sets. In two hours, you can walk in, create a story, shoot a movie, watch it in the screening movie. Then you leave and take a copy."

News
>
Celebrity Gossip
January 02, 2008 09:29:18 GMT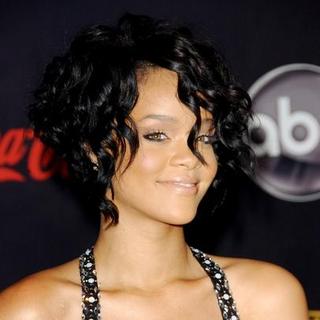 Widely known as a popular R&B singer, is giving hand at designing fashion. The Barbadian songbird who made her catwalk debut back on September 27, strutted her stuff down the catwalk for the Dsquared2 Spring/Summer 2008 collection presented in Milan, Italy, is partnering with H&M and Designers Against AIDS (DAA) for the so-called "Fashion Against AIDS."

Some other musicians who offer their design services for free including , , , , and Jade Jagger.

News
>
Movie News
January 02, 2008 09:01:57 GMT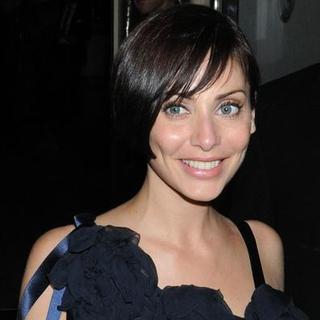 Rumor mill is now grinding on another possible female cast for "", 20th Century Fox's spin-off of its "X-Men" hit trilogy slated for a May 1, 2009 release date.

Australia's Herald Sun has brought up a scoop claiming that has auditioned for a role in the superhero project by undergoing a secret screen test around mid December 2007 in Sydney. No tidbit yet on what part in the movie the "Torn" singer is up for, though.

News
>
Movie News
January 02, 2008 07:55:04 GMT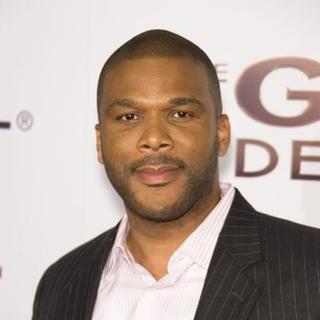 Cast addition for the highly-anticipated "" seems to have included another well-known name that turns out to be , if tidbit from UGO proves legit.

According to sources for the site, the actor/director is being billed as the head of Starfleet Academy and has already filmed his scenes, of which one of them was claimed to be a big sequence about young Kirk facing expulsion from Starfleet.

News
>
Celebrity Gossip
January 02, 2008 07:41:41 GMT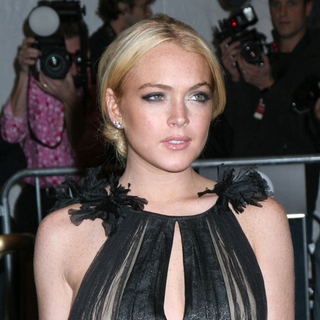 is back to her old habit. Has publicly declared she's a sober person now following a series of embarrassing drunken incidents and rehab stint, the actress-singer has set a new record by kissing three different men in within 24 hours and made love with one of them.

LiLo had just arrived on the Italian island of Capri with new BFF to attend a film festival last weekend when she first met waiter Alessandro Di Nunzio and exchanged phone numbers with him. Shortly afterwards, Lindsay left Hayden to meet up and lock lips with Di Nunzio. The pair then, according to the Daily Mail, enjoyed a meal and got cozy on a hotel sofa together.

News
>
Movie News
January 02, 2008 06:48:25 GMT
As countdown has already begun on J.J. Abrams-produced anticipated flick "" to hit theaters nationwide, four new TV spots for the monster movie have been smoothly brought up onto the net, presenting few fresh shots for fans of the genre to have a glimpse on.

Most of the new shots are found in spots #5 and #6 despite the display of plenty of recycled footage in the foursome. Meanwhile, the giant creature's presence, however, still has not yet featured in, leading to an assumption that it will continuously be kept secret until the film's release on January 18.

News
>
Celebrity Gossip
January 02, 2008 06:32:40 GMT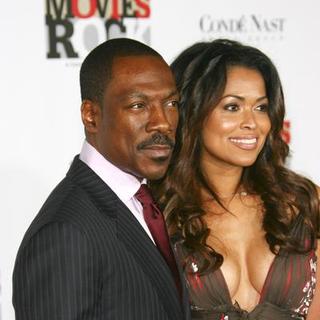 The wedding has been held. Following rumor after rumor, and fiancee Tracey Edmonds finally tied the knot on a private island in French Polynesia on Tuesday, January 1.

The pair exchanged vows in a sunset ceremony took place off Bora Bora, a Pacific island about 140 miles (230 km) northwest of Tahiti in front of just 25 friends and family members.

News
>
Music News
January 02, 2008 06:26:10 GMT
While rumors on 's extended reunion is running up and down since their one-off performance at London's O2 last month, it only comes close enough when an insider revealed that of will sit in as the band's touring drummer.

The source told Daily Star, "He was in the running to take over from John Bonham a few years ago and he's still gagging to get on stage with the Zep. While he loves playing with Foo Fighters, Dave would drop anything to be part of Zep's shows."

News
>
Celebrity Gossip
January 02, 2008 05:54:32 GMT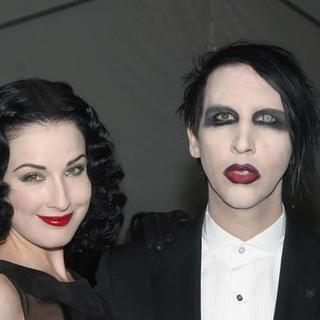 and have been enjoying their single status in the eyes of the law since their divorce was made official last week.

A judge has on Thursday, December 27 in Los Angeles Superior Court signed off the former couple's divorce papers thus officially ended their marriage, restored each of them "to the status of single person."

News
>
Movie News
January 02, 2008 05:12:38 GMT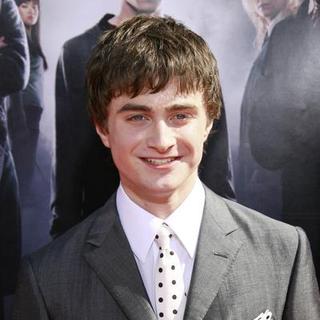 The leading actor of "Harry Potter" movies, , has been signed to play in "Journey". According to Observer.guardian.co.uk, the 18-year-old has nailed the part of slain photo journalist, Dan Eldon, beating out other major actors in Hollywood, including , , and .

His success of getting the part was reportedly helped by Eldon's family as Kathy, Eldon's mother, revealed that she has rejected numerous bids for film rights to the story before meeting the "Equus" stage star and his parents at the Four Seasons Hotel in Los Angeles. The journalist, producer and activist explained why she chose Radcliffe instead of the other notable actors eager to play the part stating, "We resisted a lot of older actors because Dan was a boy emerging into manhood."

News
>
Music News
January 02, 2008 04:52:02 GMT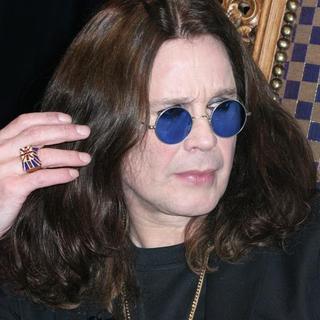 Beside taking the role as BRIT Awards 2008 host with his wife Sharon, will also highlight the event with a special performance. The rocker will team up with to perform a duet which he had been dreamed of.

A self-confessed McCartney fan, Ozzy admitted that the ex-Beatles member's latest album '' was his favorite in 2007. "McCartney's a genius. The Beatles were the greatest band ever," Ozzy gushed.

News
>
Celebrity Gossip
January 02, 2008 04:42:29 GMT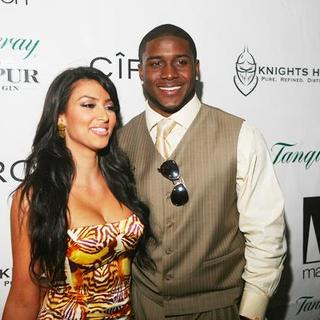 Has been keeping his romance with high-profile socialite Kim Kardashian away from public, is hit with engagement report. Rumors on the street say he and Kim have been engaged.

While neither of them confirmed nor denied the engagement report, sources close to Kim told OK! Magazine that the 27-years-old "Keeping Up With the Kardashians" star is now engaged to boyfriend, 22-years-old football player Reggie.

News
>
Movie News
January 02, 2008 04:24:14 GMT
More details from "Bond 22" has reportedly been outed. In an interview with Swiss newspaper SonntagsZeitung, the action film's director, Marc Forster, has confirmed that the shooting of the new James Bond movie will start on Thursday on January 3, 2008. The shooting schedule is put a day ahead from the initial day revealed earlier by its star, .

In the interview, the helmer of "" also explained that the film will be more of a journey into 007's inner-being than a globe-hopping trip around the world. He said as quoted, "When Bond began in the Connery days, travel was a luxury not everyone could afford. Today, the world has become smaller. If Bond goes to a beach with palm trees it's almost banal now. The only interesting trip remains the journey inwards, deep in to the psyche".