News
>
Celebrity Gossip
October 04, 2007 03:18:31 GMT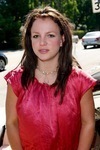 Superior Court Commissioner Scott M. Gordon ruled Wednesday October 3rd at a three-hour closed-door court session, that will retain custody, while will get supervised visitation of the couple's sons, Sean Preston and Jayden James.

Spears did not attend the hearing, whereas K-Fed did attend, sporting an eye-patch because "his eye was sore." His lawyer, Mark Vincent Kaplan, told reporters outside the courthouse "We felt [the custody] orders were justified and Kevin was pleased with the orders in place."

News
>
Celebrity Gossip
October 04, 2007 02:26:23 GMT
surely is having nose for sex job. The R&B singer is the next to release a tell all book, which more or less will be about his sex life.

According to AOL's Black Voices, the 26-year-old singer is in the final stages of completing his memoir, tentatively titled "Sex Machine."

News
>
Celebrity Gossip
October 04, 2007 01:51:11 GMT
American pop rock band was forced to cancel their Wednesday night's October 3rd homecoming show, supposedly held at Cain's Ballroom, after the eldest of the family trio, Isaac Hanson, was hospitalized.

is the first to make public the report, wrote that Isaac was receiving treatment at an area hospital earlier that day for an undetermined ailment.

News
>
Movie News
October 03, 2007 09:36:59 GMT
There's still more to glimpse at from "" before the flick hits theater's screen this Christmas. Yes, a new trailer for the action thriller sci-fi has now come online in the follow-up to the release of the movie's poster two weeks ago.

Running about 2:19 minutes, the trailer is posted on , but it can also be reached through page at AceShowBiz. At first glance, this new one seems to be no different than the Red Band trailer, minus the gory scenes of course, but make no mistake, it indeed contains few new footage, notably at its end where Predator's famous self-destruct device is shown.

News
>
Celebrity Gossip
October 03, 2007 09:28:42 GMT

Contrary to recent reports, and baby's daddy Joel Madden won't get married until the unborn baby arrives.

are abuzz all over the net that the parents-to-be are planning to exchange vows on October 13th in Laguna Beach, California. They are said to have OC-based wedding planner, the Wedding Fairy, help them with the wedding details.

News
>
Music News
October 03, 2007 09:11:24 GMT
Refusing to stop, veteran country singer once again hit the road starting Jan 10, 2008. He will depart from Austin, Texas and wind down March 7 in Lubbock, Texas.

Beside playing his classics, Strait will support his upcoming retrospective album '' that is due November 13 via MCA Nashville. More dates are expected to be announced soon.

News
>
Celebrity Gossip
October 03, 2007 08:36:58 GMT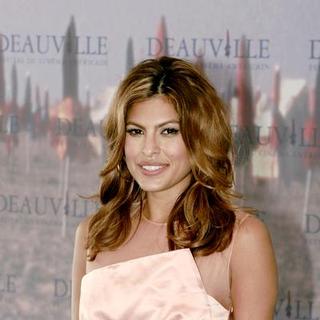 laid the rumors to rest and has confirmed she's not pregnant.

Put the brake on the much-talked pregnancy rumors, the sexy actress insisted "I don't wanna have kids... I love the little suckers; they're so cute but I love sleep so much and I worry about everything. (And) I feel like the institution of marriage is a very archaic kinda thing. I don't think it fits in my world today."

News
>
Music News
October 03, 2007 08:29:55 GMT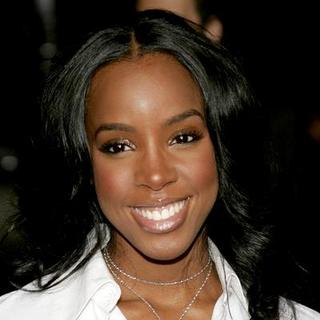 will finally bring her new release '' on the road. The former singer will begin a North American tour on October 28 in Seattle, with R&B singer as opening act.

The tour will also take her to Texas, New Jersey, and Detroit before concluding in Las Vegas three days in a row. Kelly will end her tour at Orleans Casino on November 29 to December 1 without Mario's presence.

News
>
Movie News
October 03, 2007 08:21:05 GMT

Prepare for the return of the dynamic duo, folks, and are both being reported to be in talks for reprising their roles in the fourth chapter of "Fast and the Furious" series.

If deals are made, project definitely will bring back the twosome together on screen since the first movie in 2001. The second installment, "", only saw Walker make the return while the third, 2006's "", put none of them in the core cast though Diesel did appear in a cameo at the end of the flick.

News
>
Music News
October 03, 2007 08:01:36 GMT

' long-awaited album '' will be released on February 12, 2008 according to . Pre-order is even already available. It could be a hoax or pure coincidental, but the release date in U.K. is supposed to be on Monday, not Tuesday as scheduled.

The band's frontman was photographed on the studio with 's Sebastian Bach late September, working on Bach's solo album. During an interview Bach said that 'Chinese Democracy' "rocks" and he got to sing in one of the songs called 'Sorry'.

News
>
Movie News
October 03, 2007 06:42:31 GMT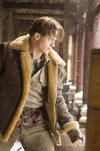 Production on "" seems to progress smoothly as helmer Rob Cohen has delightfully updated his with few new pictures, behind-the-scenes videos, and info on the project, which is currently filming in Montreal, Canada.

The photos, one of which you can see on the left, show the first look images of cast members , , and Isabella Leong as well as a brunette in her portrayal of Evelyn Carnahan-O'Connell. Fraser reprises his role as Evelyn's husband, the adventurous Rick O'Connell, while Yeoh and Leong play a female wizard and beautiful assassin, respectively.

News
>
Music News
October 03, 2007 06:35:30 GMT

A deluxe edition of 's '' that reached #3 on Billboard Hot 200, is being prepared for a November release. The album will be distributed by Starbuck's Hear Music on November 16 with some bonuses.

The re-issue will contain a live DVD and three unreleased songs such as 'Why So Blue', '222' and 'In Private'. Five tracks from McCartney's June concert in London's Electric Ballroom plus videos for singles 'Dance Tonight' and 'Ever Present Past' will make it to the DVD.

News
>
Celebrity Gossip
October 03, 2007 06:31:54 GMT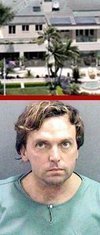 Robert Dennis Furo Jr., an intruder broke into 's Newport Beach home near Los Angeles, was pleaded not guilty Tuesday October 2nd to a first-degree burglary charge.

Robert, 45, was arrested at Cage's crib in Newport Beach at 2:00 AM Monday October 1st after the actor woke up and found him wandering inside his home and wearing one of his jackets. According to TMZ.com Cage confronted the intruder and asked him to remove the jacket before then escorted him into the backyard "without struggle" and called a security guard.

News
>
Celebrity Gossip
October 03, 2007 05:18:42 GMT

It's real. The much-talked 's sex tape is real. A real parody indeed.

Rumors are abuzz just yesterday that a sex tape featuring Eva and her NBA player husband, , had leaked. In fact, it has been revealed that the tape is a joke from 's comedy site .

News
>
Movie News
October 03, 2007 05:02:17 GMT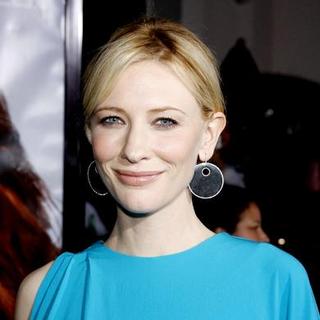 After a memorable turn in the recently-held 32nd annual Toronto International Film Festival, "" smoothly extended its reach to the U.S. through its Los Angeles premiere on Monday, October 1, 2007, once again got public mesmerized mostly for the attendance of a number celebrated figures.

Taking place at the Gibson Amphitheatre, Universal City Walk, the screening brought together cast members and celebrity guests that included , , Jordi Molla, director Shekhar Kapur, Rachel Roberts, , and Dave Stewart of Eurythmics.