News
>
Celebrity Gossip
September 28, 2007 01:58:02 GMT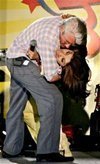 Bollywood movie star was detained and questioned at Mumbai airport Wednesday September 26th over a kiss she received from five months ago.

Shetty was on her way to Berlin where she is set to star in the musical "Miss Bollywood" when immigration officials stopped her. "She called me in the middle of the night and was in tears," her publicist Dale Bhagwagar said Thursday September 27th.

News
>
Movie News
September 27, 2007 09:32:58 GMT
Moving from zombies to vampires, "" director Russell Mulcahy is about to assume helming duties on "Zen in the Art of Slaying Vampires", another action movie developed by CP Productions.

An adaptation of a novel by Steven-Elliot Altman that's the first in a three-book series, the project centers on a man tuning into a vampire who attempts to overcome his murderous instincts and thirst for blood through Zen meditation. A struggle for his soul then ensues between the blood-thirsty creatures and the zen masters.

News
>
Movie News
September 27, 2007 09:14:04 GMT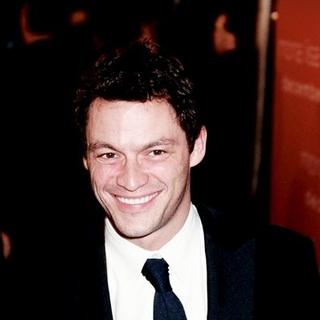 Two weeks ago, Paddy Considine was noted to remark that talks on him playing Jigsaw in "" had been dropped because Lionsgate decided to go with their first choice for the role. Seems the person's identity has been revealed by now, and guess who, it turns out to be "" star .

Yes, director Lexi Alexander has confirmed on her official website that the Sheffield-born actor is billed to play the character, the main antagonist in the project also the archenemy of the titular character. Along with this, Alexander also informed that T.J. Storm and Wayne Knight would play Maginty and Microchip aka Linus Lieberman, respectively, the latter being the lone confidant who supplies guns and ammo for our vigilante hero.

News
>
Celebrity Gossip
September 27, 2007 09:00:31 GMT

Could it be true that is dating Jimmy Choo founder Tamara Mellon?

The actor has fueled speculation on him dating Tamara after they were spotted canoodling. It is said that Slater took Tamara to watch in concert at Camden's Koko music venue and they were then heading for a romantic dinner at Mayfair's exclusive Japanese restaurant Sumosan.

News
>
Celebrity Gossip
September 27, 2007 08:41:34 GMT

Yes they are. and Jack Wagner are lovers.

After their repeat denials, the actress finally confirms that she's dating her former "Melrose Place" costar Jack Wagner. People magazine's Michelle Beadle told "Extra," that Heather said their romance is "incredible. It's insane. It's exciting. It's blossoming."

News
>
Movie News
September 27, 2007 08:17:05 GMT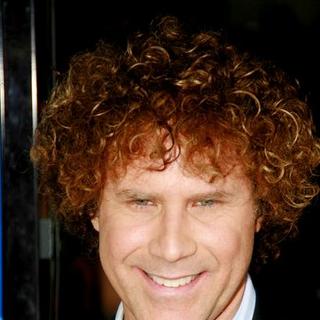 Time has finally come to learn about who made it to land the cameo role in "" that previously auctioned for charity: it's a 10-year-old boy from Dallas whose father bought him the part for a sum of $47,100.

"Winning this auction means a lot to me on a very personal basis," the father, who asked to remain anonymous, said in a statement released by the Cancer for College foundation. "I lost my mother to ovarian cancer a few years ago, so I feel fortunate that my 10-year-old and I are able to participate in an event involving Cancer for College and Will Ferrell."

News
>
Music News
September 27, 2007 07:46:21 GMT
A new on-the-set picture of 's highly-anticipated video 'Hot' has erupted online. The singer has her blond hair let down and black strapless top on.

The music video was shot at the Beacon, Jersey City last weekend, according to a rep. Murdoch Hall, which also was used in several movies like Annie and Quiz Show, are used as the setting. It has the '1920s burlesque" theme where girls wear their fishnets. "Little Miss Lavigne had two personal masseuses tending to her during the shoot," the press release stated.

News
>
Movie News
September 27, 2007 07:36:53 GMT

Speculations about who to play who in the hugely-anticipated "" keep buzzing around loudly, and now have two new names as the possible contender for Scotty and Captain Kirk each.

Regarding the Scotty role, TrekMovie.com has confirmed that "Stargate: Atlantis" cast member Paul McGillion recently auditioned for the part in Los Angeles. The 38-year-old actor, just like the original Scotty's portrayer James Doohan, is also a Canadian, albeit a Scottish-born one who can do the required flawless Scottish accent, and was quoted to informed the site, "Obviously it would be a great honour to follow in James Doohan's footsteps."

News
>
Celebrity Gossip
September 27, 2007 07:31:32 GMT

This just in. 's father was rushed to hospital for heart attack.

Ted Beckham, 59, was rushed to East London's Whipps Cross Hospital early Thursday September 27th after complaining of chest pains at home. According to The Sun, sources said the Beckham senior died on the way to the hospital but was resuscitated by medics. He was then transferred to heart specialist.

News
>
Music News
September 27, 2007 07:07:58 GMT

A brand new single from has leaked online. The song featuring that is titled 'Single Again' is reported stolen from a local recording studio, shocking the rapper upon hearing the news.

Although the song is said to be Trina's new single, Slip N Slide Records CEO Ted Lucas confirms that it was not the official version. "This mishap is extremely unfortunate and the official version of 'Single Again' track featuring Trina by herself will be re-released by the end of the week," Lucas told AllHipHop.com

News
>
Celebrity Gossip
September 27, 2007 07:00:35 GMT

is back. Well, not yet. The so-called King of Pop is craving his big comeback step into the music scene, taking over the cover of the Italian version of Vogue magazine, L'UOMO Vogue, for its October 2007 issue.

According to justjared.buzznet.com, the magazine shoot, done by Bruce Weber, is reportedly part of a deal reached between Michael and Italian fashion designer Roberto Cavalli, based on which the singer would do the photo shoot for Cavalli and in return, Cavalli would create clothing for him for his new look to support the new album release.

News
>
Music News
September 27, 2007 06:29:22 GMT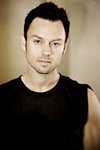 has premiered a new video for 'Me, Myself And (I)'. The singer co-directed the clip himself alongside husband Richard Cullen who also designed the cover art of Hayes' 2005 single 'So Beautiful'.

The clip shows Hayes, who has led a relatively successful solo career since breaking from , doing a dance routine that the singer rarely did in the past clips. Other than that, he was seen on a couch with strong wind blowing off against him.

News
>
Movie News
September 27, 2007 06:22:38 GMT

More substantial information on "" has come in, thanks to "The Sarah Connor Chronicles" consulting producer James Middleton, who is overseeing the development of the project.

Revealed to IGN that the flick is being intended to be put in preproduction next month for a 2009 release while saying no name is attached yet to direct, Middleton delightfully gave out some important tidbits on the movie, which sure will provide fans a basic understanding about it:

News
>
Celebrity Gossip
September 27, 2007 06:15:25 GMT

It is all about fever. The singer-actress is everywhere. Has just had her new Just Sweet fashion collection launched, she also is busy with the promotion of her new English album "." In the meantime, she has created media frenzy with her being reported pregnant. And after all, she is invading Arena magazine.

Lopez graces the cover of Arena magazine's November 2007 issue, getting all wet and wild only for the publication. Look at some of her photos inside the magazine after this news.

News
>
Music News
September 27, 2007 05:56:12 GMT
A picture of in suit with closed bar background has been rumored to be the cover art of his new release. The rapper called '' earlier this month, after inspired by a movie of the same title.

The first single called 'Blue Magic' from the November 6 album has been released on September 20 and is available for listening on . It is both featuring and produced by .