News
>
Celebrity Gossip
November 16, 2007 07:27:51 GMT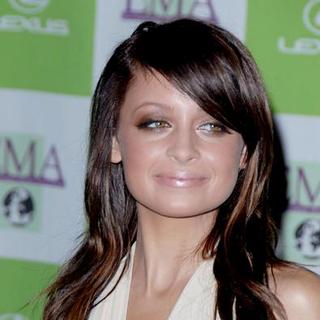 and fiance Joel Madden, needless to say, are excited about becoming parents for the first time. And surprisingly the couple have turned their impending-parenthood excitement into something unique yet useful; a charity.

Through the so-called Richie Madden Children's Foundation, the celebrity lovers will be hosting a baby shower and gift presentation for moms in-need, due to which they are inviting people to join their project by donating 100 products in one or more of the categories provided.

News
>
Celebrity Gossip
November 16, 2007 06:49:58 GMT
A famous singer, many even consider her as diva, is no stranger to wearing top range designer clothes. And now the pop star is willing to lend her celebrity status by joining forces with high profile luxury goods maker Gucci in an attempt to raise funds for orphans in Malawi, Africa.

Madonna, who once created sensation with her adopting a Malawian boy David Banda, and Gucci are said to host a fundraising event slated to be held on February 6th next year. The fundraising event, comprised of dinner, musical performance and a party, will as well mark the opening of Gucci's largest store in the world, on New York's Fifth Avenue.

News
>
Celebrity Gossip
November 16, 2007 06:14:22 GMT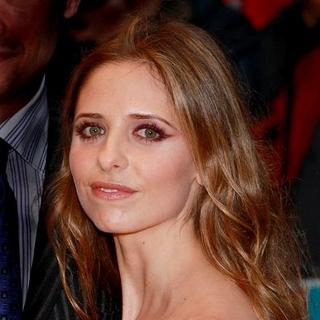 Keeps sticking to her birth name though she's one of nowadays Hollywood A-list actresses, officially adopted husband 's surname, five years after they made their union official.

The movie beauty, best known for her role as the fictional character Buffy Summers in the acclaimed television series "Buffy the Vampire Slayer," legally took her husband's last name on their fifth wedding anniversary. Perhaps that's how Sarah would like to mark the momentous event.

News
>
Music News
November 16, 2007 05:17:04 GMT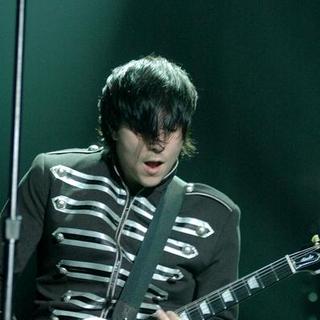 After bassist Mikey Way took his break from earlier this year, it's guitarist Frank Iero's turn to take his. Iero is forced to miss the band's U.K. tour that will soon end on Saturday, November 17, due to a family illness.

The band that is comprised of five personnel is now down to 3 original members since drummer Bob Bryar also took a rest after a wrist injury earlier this year. Commenting on this vocalist Gerard Way said, "We've been through a lot of stuff on this record, dealt with life situations and stuff. Ultimately it's gonna be a little different and look a little different, but we're ready for this."

News
>
Movie News
November 16, 2007 05:01:05 GMT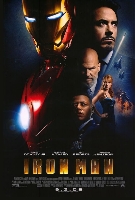 There are new goodies that you can check out now on the for the highly-anticipated "." Yes, Marvel Studios and Paramount Pictures have delightfully made quite a great update on the site after some time.

Not only able to take a look at the teaser trailer, you can also read the synopsis and view an album of images as well as learn about the characters from the movie. Moreover, you can even submit fan art into the site, so just click the link above to pay a visit there.

News
>
Celebrity Gossip
November 16, 2007 04:57:00 GMT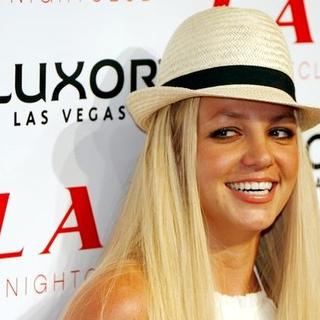 Yes, she's at it again. As if court cases, failed drug tests, and her other antic behaviors weren't bad enough repeated her dangerous action that is driving over paparazzi's foot. And another day means another victim. It seems that snapping pictures of her has become nowadays' most dangerous job.

Britney was at the Four Seasons Hotel in Beverly Hills on Wednesday night November 14th when numbers of photogs flashing their lights in front of her face hoping to get the best pictures of her. The crowds of photogs won't give the pop star a way out as she drove her vehicle into the parking lot.

News
>
Music News
November 16, 2007 04:23:17 GMT

In what came as predicted, have extended their reunion tour to next year. The -fronted band has added 5 dates that will start January 22 and run through the already announced March 30 gig.

The first stop would be Oklahoma City, followed by Houston, Omaha, Nebraska, Ft. Lauderdale, Fla. and St. Louis. Tickets for these new dates will go on sale December 1 and/or 8 depending on its venue.

News
>
Movie News
November 16, 2007 04:20:39 GMT
One of the great mysteries surrounding the secretive monster flick that J.J. Abrams produced now is ultimately unveiled. A new trailer for the movie has made appearance in front of "" screening debut yesterday, November 15, 2007 revealing the title to be "", the initial name for the project given at the beginning of its publication

The new piece turns out to pick up right where the first teaser trailer left off while elaborating a bit more on the story and the monsters. Footage shown are from the hand-held camera that lead character Rob, whose full name mentioned to be Robert Hawkins, carries as he go around Manhattan with a small group of friends.

News
>
Music News
November 16, 2007 04:02:24 GMT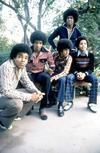 The biggest reunion in music history may happen soon, should all members of the Jacksons say a definite yes to Leonard Lowe. The concert promoter has revealed that he is currently trying to approach each member of the family to begin a tour next year.

Rowe who arranged 's tour in late '70s, told Atlanta Journal Constitution that he had been planning this reunion since April. Michael did not reject the idea but refuse to conduct the tour this year saying that "it would take a lot of preparation".

News
>
Celebrity Gossip
November 16, 2007 03:43:14 GMT

With her autopsy has been performed by Tuesday November 13th with results will not be released until toxicology reports are finished, which will be in 6 to 8 weeks, the memorial service for the late Dr. Donda West has been arranged. According to report by People, 's mother will be remembered Friday November 16th in a memorial service at Chicago State University, where she's been a member for 24 years.

Kanye reportedly will not attend the ceremony. Donda West's nephew will represent the family instead.

News
>
Music News
November 16, 2007 03:17:49 GMT

More and more American Idol alumnae are gaining the privilege to tour with their idols. After , decides to launch hers with .

The tour is rooting from their duet in the cover of Clarkson's 'Because of You' that appears in '', released on September 18. Thus the jaunt will support this album as well as Clarkson's '' that was released back in June this year.

News
>
Celebrity Gossip
November 16, 2007 03:05:28 GMT

Widely known as a young, talented, and sober actress, isn't that 'clean' anyway. Claimed by many media as a maritime hero due to her being involved in the Save the Whales protest in Japan last month, the "Heroes" actress has been slapped with an arrest warrant issued by Japanese authorities.

"I learned today that I have an arrest warrant out for me in Japan because of what I did for Save the Whales," Hayden told E! on Wednesday November 14th. "We just found out."

News
>
Music News
November 16, 2007 02:52:50 GMT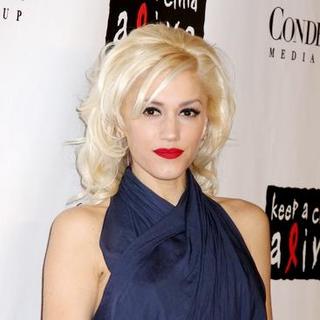 After the easy-going clip of 'Now You Got It', is back to the glamorous but sorrowful mood that is similar to her 'Cool' clip. The singer has just premiered the clip for her ballad 'Early Winter' that is set partly in a train station and a grand mansion.

According to some sources, the scenes was shot in several European countries like Italy and Hungary during her Sweet Escape Tour in the continent. The railway station location is that of Nyugati Railway Station in Budapest.

News
>
Music News
November 16, 2007 02:25:14 GMT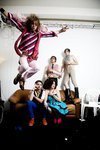 Plug Awards, the so-called Grammys for independent rock acts, have announced its nominees for the year 2008. Leading the number of nods are and math rock band Battles at 7 each.

The categories that they share include Album of the Year and Indie Rock Album. Just behind them at 6 gongs are and French duo . The latter is in for Best New Artist, competing it with Battles, and nine others.

News
>
Celebrity Gossip
November 16, 2007 02:05:53 GMT
It's done. has completed her rehab stint.

Turned herself in to the Los Angeles County women's detention center in Lynwood at 10:30 a.m. Thursday November 15th, the former rehab patient spent for just 84 minutes in behind the bars, making her time two minutes longer than socialite Nicole Richie back in August.