News
>
Celebrity Gossip
March 02, 2007 08:44:08 GMT
Trust me this one is hot, the hottest you have ever heard. and Spanish actress were seen kissing at 's Oscars party.

There are no official confirmation that they are dating by the time the news is made public. But fear not for we'll keep you posted with more on the hot twosome.

News
>
Movie News
March 02, 2007 08:21:34 GMT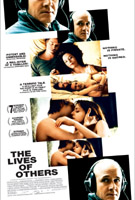 An acclaimed piece of film feature that really deserves the title of Oscar's Best Foreign Language Film of the Year it took last month, "" soon will get a remake treatment from U.S. filmmakers.

Variety reported yesterday, March 1 that The Weinstein Company exec Bob and Harvey Weinstein have struck deal to develop an English-language version to the flick with Mirage Productions' Sydney Pollack and Anthony Minghella, who hold the rights to the remake from writer/director Florian Henckel von Donnersmarck.

News
>
Celebrity Gossip
March 02, 2007 08:16:37 GMT
Talk is heating up that and ' relationship is in trouble. Is that true? Is it end already between the couple even before it begins?

All signs are pointing to the couple not being together anymore as the actor has been spotted spending Valentine's Day surrounded by women at Los Angeles nightclub Teddy's while Michelle was in New York attending fashion week. They weren't together to celebrate the day, can you imagine?!

News
>
Celebrity Gossip
March 02, 2007 07:32:11 GMT
New rumors surface by the hour that is about to walk down the aisle. The English actress reportedly is getting married to her West End co-star Lawrence Fox after dating of just a couple of months, ignites speculation she might be pregnant.

A source close to Lawrence's family told the Sun the pair will announce their engagement "any day now". "The Fox family is buzzing with the news that an engagement announcement is imminent. It seems a little sudden but everyone who's seen them together knows how incredibly in love they are," the source was quoted as saying.

News
>
Movie News
March 02, 2007 07:28:45 GMT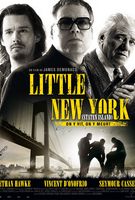 On the way to once again exhibit his dramatic acting skills, is about to topline an indie drama project entitled "", which will be the feature directorial debut for New York-born screenwriter James DeMonaco.

Marking the reunion between Hawke and DeMonaco after 2005's "", the picture is a collection of intersecting stories of three residents of the borough and how they struggle to get ahead. DeMonaco is also on duty to pen the script with an eye to begin filming late April 2007 in New York.

News
>
Music News
March 02, 2007 06:54:05 GMT
Held in Hammersmith Palais, London-UK on Friday, March 1, ' music remains a favorite in the 2007 NME Awards. After last year's triumph, this year the British band took home 2 awards, Best Album for "" and also Best Music DVD for "Scrummy Man".

The event also honors as the Best British Band while giving the title Best International Band. Three newcomers in the music industry, , Jamie. T, and have also won their awards. Klaxons who had just released its first album "" in January 2007 grabs the Best New Band Award. The Scotish band The View brings home Best Track for its song "Wasted Little DJs" while Jamie T. holds the trophy of Best Solo Artist. Claiming his excitement Jamie is somewhat skeptical, "It's my first big award. It'll probably be my last."

News
>
Movie News
March 02, 2007 06:34:20 GMT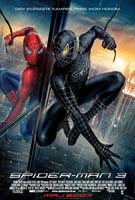 Well, it's no doubt Sony Pictures is getting generous in providing sneak peek of "" for the superhero fans.

Following its announcement to air the flick's new exclusive trailer on the March 5 episode of NBC's "Heroes" plus a six-minute clip on NBC.com on the same day, the studio will bring the trailer, of 1 minute 38 seconds long, to the theaters in front of "" as the epic saga opens on March 9.

News
>
Movie News
March 02, 2007 05:03:41 GMT
Snatching his next acting stint after "", is poised to topline an independently financed thriller titled "The Heaven Project" which reunites him with producing names behind "", David Hoberman and Todd Lieberman.

A love story set in the framework of a psychological thriller, the flick sees Walker portray a man, stripped of everything he loves, who must overcome great obstacles to get his life back together. Names attached to also star have not yet been revealed, though.

News
>
Celebrity Gossip
March 02, 2007 05:01:23 GMT
is good not only in music, but also taste. The pop singer is expanding his restaurant empire with another new eatery in New York which will be his second in town.

The latest venture, to be called "Southern Hospitality," will be opened next month on Second Avenue at 79th Street. JT is doing it with business partner Eytan Sugarman.

News
>
Movie News
March 02, 2007 04:50:23 GMT
Back to romantic comedy after his last take on period piece "", Swedish filmmaker Lasse Hallstrom has been tapped to helm a big screen feature simply titled "" for Columbia Pictures, The Hollywood Reporter has learned.

Penned by Delia Ephron, the picture presents a look on what will happen when a woman who can sense what animals are thinking meets a man who claims to have the same relationship with dead people. Here the scribe will also produce alongside Laurence Mark and Leslie Holleran.

News
>
Movie News
March 02, 2007 04:23:03 GMT
Coming to horror genre, has landed deals to star opposite in "", a remake of the 2004 Thai film of the same name coming from Regency Enterprises.

Written by Luke Dawson, the project finds Jackson and Taylor as a young American couple on their honeymoon in Tokyo, who begins seeing ghostly images in their photos as well as around them. Also receiving billings in it are TV stars David Denman, , and , among others.

News
>
Celebrity Gossip
March 02, 2007 04:06:46 GMT
It's been three weeks after her death, and the cause still remains mysterious. Yet, it is confirmed already that 's body will be buried beside her son, Daniel Smith, Friday March 2nd in Bahamas.

While Smith's body will be flown to the Bahamas by private plane early Friday, people are already arriving in the Bahamas, and preparations are under way for the burial, set to take place at the Lakeview Memorial Gardens, Milstein with the memorial service to be held at Mount Horeb Baptist Church in Nassau. Both the funeral and burial will surely be closed to the public. Craig Butler's family funeral home, which helped bury smith's son, is expected to handle the funeral.

News
>
Music News
March 02, 2007 03:25:39 GMT
On Thursday, March 1, New York rapper has topped Billboard 100 with the song "This Is Why I'm Hot" after leaping as great as 31 positions straight ahead to no.1. The leap is recorded as the third biggest in the chart's history as well as scoring the first #1 single for its label, the Capitol Records. The song has also created quite a stir in numerous radio stations with a total spins up to 1000 per week and absorbed a growing 59 million listeners.

With the sudden shoot up, he knocked out 's single "What Goes Around...Comes Around" out of its seat and put it in the third place. Meanwhile the song "Don't Matter" by is trailing behind MIMS at no. 2 before tying his spot at no. 5 a week before. The third topper last week with "Say It Right" slides down to no. 6 this week while ' "Runaway Love" featuring falls a little bit steeper at no. 9.

News
>
Celebrity Gossip
March 02, 2007 02:28:08 GMT
is pregnant and she's "delighted" at the news. The singer, who has performed for Bill Clinton and Pope John Paul II, announced Thursday March 1st that she is pregnant.

Broke the news on her Website, Church's managers said, "In an ideal world, we would not have made this announcement so early in the pregnancy. However, due to recent speculation and persistent questions from the media about this most private of matters, Charlotte felt she had no choice other than to go public and she was keen to ensure that her fans had the opportunity to read the truth here first."

News
>
Celebrity Gossip
March 01, 2007 10:28:06 GMT
With her abundant talent in acting, dancing, and singing plus her striking, fresh look, really has stolen considerable attention around and so, it should come as no surprise that the beauty finally reaches the top spot on AceShowbiz's Top 100 Celebrity Buzz of February 2007 edition.

Ascending six notches from her previous position, the "Come Back to Me" singer thus becomes the only female figure to seat on the top three as the next two positions below her are firmly secured by and , both remaining unmoved from their last-month's slot.