News
>
Music News
March 05, 2007 09:34:59 GMT
Following the circulation of double movie feature "" (2007), Maverick Records will release the soundtrack album for one of the movies which is titled "Death Proof". Planned to be out in stores by April 3, 2007, the release is three days prior the movie's release date.

With the eccentric directing the movie, the music presented also explicitly contains a string of particular scores. The song list contains classics that start as early as 1950s through 1970s such as T. Rex's "Jeepster", The Coasters' "Down In Mexico", Eddie Floyd's "Good Love, Bad Love", etc. Some of the songs will also contain a verse of dialogues by the actors patched in between the rhymes.

News
>
Movie News
March 05, 2007 09:05:14 GMT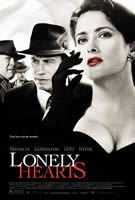 Hooking up with Roadside Attractions, Samuel Goldwyn Films LLC has scooped up the theatrical distribution rights to true crime thriller "", The Hollywood Reporter has revealed.

Based on the true story of the notorious "Lonely Hearts Killers" of the 1940s Martha Beck and Raymond Fernandez, the flick centers in two homicide detectives named Elmer C. Robinson and Charles Hildebrandt who try hard to bring the couple to justice. Playing the investigating duo are and while and portrayed the murderous pair.

News
>
Movie News
March 05, 2007 08:24:19 GMT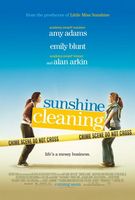 Seeing herself make a reunion with both and Big Beach Films after "", Mary Lynn Rajskub has given agreement to join the cast of "", which is currently shooting in Albuquerque, New Mexico.

Lining up with other cast members like , , and , the "24" star will portray a technician for a blood bank who becomes the object of Blunt's sexual obsession. The story itself follows a woman named Rose Lorkowski as she forms a business of doing biohazard removal and crime scene clean up, accompanied by her unreliable sister Norah.

News
>
Celebrity Gossip
March 05, 2007 07:37:00 GMT
Australian pop star is expanding her career, adding more into her resume with her signing to model for Swedish clothing retailer Hennes & Mauritz's summer range of beachwear.

The singer has already done a photo-shoot for the 'H&M loves Kylie' range which includes bikinis and sarongs and will be on sale beginning May later this year. "This photoshoot means a lot to her. It is incredibly brave of her to pose in swimwear", a spokesman for the star told The Sun.

News
>
Celebrity Gossip
March 05, 2007 07:12:51 GMT
is planning to host a fundraiser for 2008 US presidential candidate Hillary Rodham Clinton.

The rapper is about to host the fundraiser on Mar. 31 in Miami, Florida, the last day of the first-quarter fund-raising period for Presidential candidates.

News
>
Movie News
March 05, 2007 06:45:47 GMT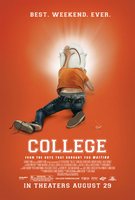 Begins putting names to highlight their "", the project's filmmakers have smoothly submitted four talents consisting of , Kevin Covais, Andrew Caldwell, and Haley Bennett in the lineup, The Hollywood Reporter has learned.

Bell, also known as a singer, is widely noticed for his role in Nickelodeon's sitcom "Drake & Josh" while Covais for being an "American Idol" finalist of the fifth season. As for Caldwell and Bennett, they are last seen on the big screen in "" and "", respectively.

News
>
Music News
March 05, 2007 06:38:26 GMT
The newly reconstructed Wembley Stadium has finally opened up its slot to configure live concerts and is made the first pop artist to perform on the fresh stage on June 9, 2007.

He may be the first artist presented in the much-delayed reconstructed building but actually he had been performing in the building's old form several times, both with Wham! or solo. "He's no stranger to this great stage having performed at the old stadium both with Wham! at Live Aid and also as a solo artist, so this is a fitting first gig in the new stadium," Wembley's managing director, Alex Horne said upon the upcoming gig.

News
>
Celebrity Gossip
March 05, 2007 06:21:37 GMT
Talk is heating up on ' another erratic behavior. The pop singer grabs media headlines, again, with reports on her suicide attempt and willingness to reconcile with estranged husband .

The News of the World reported that Spears tried to hang herself with a bedsheet after an erratic behavior. The publication claimed that the songbird terrified staff in the Promises Clinic in Malibu, California when she wrote devil's number, 666, on her shaved head and began screaming "I am the Antichrist!".

News
>
Movie News
March 05, 2007 05:12:25 GMT
Enthusiastic to make another big screen feature based on toy line after "", noted producer Lorenzo di Bonaventura is on the track to make "", a live-action version of the line of military-themed toys produced by Hasbro, the company who has been selling Transformers since 1984.

IESB.net has revealed that di Bonaventura has pointed out at the press junket for "" that he will "immediately" work on the project as soon as "Transformers" wraps with an eye for to star in as Conrad "Duke" Hauser.

News
>
Celebrity Gossip
March 05, 2007 05:08:38 GMT
This just in. suffered a knee injury during a Spanish league match.

The soccer god injured his right knee Sunday night March 4th during the second half of his team Real Madrid's 1-1 draw against Getafe. Beckham appeared to sustain the injury after chasing the ball down the sideline during the match. After failing to reach it, he went out of bounds and hit some advertising signs.

News
>
Celebrity Gossip
March 05, 2007 04:06:25 GMT
and his actress fiancee Alice Evans are moving one step forward with their relationship. The pair, who's been engaged since 2003, has reportedly set a wedding date.

Gruffudd and Alice are planning to exchange vows September later this year in either Los Angeles or Mexico for they are aware of the importance to "celebrate (their) new life in America." No exact date has been made public.

News
>
Music News
March 05, 2007 04:06:04 GMT
Releasing third album titled "" on April 17, 2007 is ready to take off her baggy pants and put on several more various outfits. Claiming she does not have a theme for her new record, Avril definitely is offering a more colorful approach compared to previous albums.

Dr. Luke, Deryck Whibley and Butch Walker are among several notorious names incorporated to engage in this album. of the band has also contributed his drumming demo in this album. Speaking on the making of the record, the newly wed exposes the availability of love songs because it is 'what she is feeling now'. "Of course, I still have my boy-bashing songs, but they're very playful. So the record is really fun and cool and different and honestly, I think it's my best record yet. I can say that with confidence."

News
>
Movie News
March 05, 2007 04:03:32 GMT
Sign of 's intention to give up his Spider-Man role is getting more apparent as he spoke out his mind about the future of the web-swinging superhero during a recent promotion on "" in Australia.

The Sunday Mail reported that the actor seemed to confirm the buzz that he is not likely to continue playing Spidey as he feels that he has 'reached the end of the road' with the character despite Sony Pictures' decision to make the fourth installment of the franchise.

News
>
Celebrity Gossip
March 05, 2007 03:22:57 GMT
broke his nose. That was an unfortunate. The actor broke his nose while performing with his band, , as part of the "Taste of Chaos" tour, which also features bands including and .

Leto was performing in El Paso, Texas Thursday March 1st when he ran into the crowd and was rushed by fans. To make matters worse he also hurt his foot and suffered minor injuries to his face and body.

News
>
Movie News
March 05, 2007 03:05:02 GMT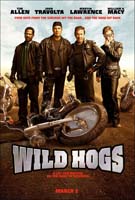 A piece of film containing great mix of star power and fine concept sure is one thing hard to be missed by moviegoers and that's what "" is experiencing now.

Featuring stellar cast of , , and as middle-aged buddies who head out on the highway looking for adventure, the road movie wonderfully results beyond expectation, selling $39.6 million worth of tickets in its debut to soar as the champ on weekend domestic box office ended March 4, 2007.