News
>
Music News
October 08, 2007 02:42:43 GMT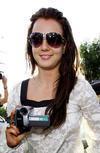 As last week, ' new album will be named '' instead of 'Piece of Me' as many have expected. Britney's label, Jive, explained the title "refers to blocking out negativity and embracing life fully."

'Piece of Me', meanwhile, is confirmed via Billboard to be one of the tracks in the November 13 album along with 'Gimme More', 'Break the Ice', 'Radar' and 'Heaven on Earth'. Many other tracks including some of these songs have leaked online, although official tracklisting is not yet unveiled.

News
>
Celebrity Gossip
October 08, 2007 02:31:09 GMT

is a brief prisoner. The hip hop star was arrested early Saturday morning October 6th in Boise, Idaho on a felony fugitive charge issued in Georgia for allegedly possessing a controlled substance.

The 25-year-old rapper was arrested soon following his concert at Boise's Qwest Arena. He was booked into the Ada County jail at around 7:30 AM before being released later that day on $10,000 bail.

News
>
Celebrity Gossip
October 08, 2007 01:43:03 GMT

is a married woman now that she's married boyfriend Rick Solomon.

Pammy and Solomon tied the knot Saturday night October 6th in Las Vegas at the Mirage Hotel between her two magic show.

News
>
Music News
October 06, 2007 07:49:58 GMT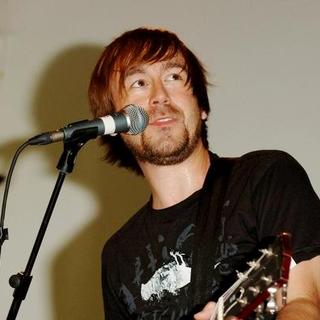 While announcing that their fourth studio album has been on the making, also reveal that member Fred Mascherino is quitting the band. The guitarist left the group in early September to concentrate on a side project namely The Color Fred.

Frontman Adam Lazzara expressed his thoughts on the departure, "We are sad to see Fred go and we wish him well with his new project." Although there's still no plan of replacement, Lazzara maintains the current members' composure in preparation of the next album. "We're alive and well," he said. "We've started working on the new album and it feels really good."

News
>
Movie News
October 06, 2007 07:19:11 GMT

The 3-D massively multiplayer online role-playing fantasy game is getting on the way to the big screen. Report brought by IGN Movies has delightfully revealed that Sony Pictures is collaborating with producer Avi Arad to make "", which will mark the latter's most ambitious film project since his departure from Marvel Studios.

Pic is said to be eyed as a tentpole release for either 2009 or 2010 though IGN has learned that the studio had not yet set any release date for it. No words about plot details for now, but the flick is informed to be based on an original pitch by "" scribe Michael Gordon and will feature some seminal characters from the original version.

News
>
Celebrity Gossip
October 06, 2007 07:10:23 GMT
is a million dollar lady now that she's been tapped as the new face of high-end jewelery range Di MODOLO.

The prestigious jewelry house announced the actress as their company's new face, representing the new TEMPIA Timepiece Collection and Di MODOLO Haute Couture among others. The campaign featuring her will debut in the November 2007 issues of such top fashion and lifestyle publications, as W, Vogue, and In Style just to name a few.

News
>
Music News
October 06, 2007 06:57:48 GMT

releases her new music video in the same week her album '' crashed Billboard Hot 200 chart at #2. The clip of 'Shoulda Let You Go', the second single from the album, is also premiered while the first single 'Let It Go' is still hot on the charts.

Keyshia who sports baby pink bikini in the clip is accompanied by Amina, the singer who is featured in the song. The video is mainly showing beach scene that is taken in Miami by director Erik White.

News
>
Movie News
October 06, 2007 06:44:39 GMT

Now that "" has been confirmed to be geared up for 2009 release, early talks have begun on the possible key talents involved in the project. Coming out as the candidates turn out to be McG and , who are being speculated to be up for directing and starring in the flick, respectively.

Scoop from Cinematic Happenings Under Development (CHUD) has brought in a tidbit saying the former is engaged in talks to assume the helming task as the flick is intended to be set up as a pre-striker. Story is said to pick up beyond where "" ended and center on John Connor who is organizing the surviving humans to fight against Skynet's army of robots.

News
>
Music News
October 06, 2007 06:31:40 GMT

has begun hosting her first Borders In-Store performances starting from yesterday (October 5) in New York City, N.Y. The Australian singer added this book store gigs after selling out her mini U.S. tour.

The singer who is a huge commodity in Australia, is set to conquer U.S. once again with her second album '' that was released in Australia on April 28 this year. In U.S., the album has been released digitally on October 2 while its physical CD will be distributed exclusively via Borders in January 2008.

News
>
Movie News
October 06, 2007 05:14:31 GMT

Since "" was announced to be suspended last year, many sure have been waiting for any good news about the big screen adaptation of the popular game to get launched back into production. However, chance looks little to see it happen if looking from the statement made by one-time director Neill Blomkamp.

Talking about the movie to Creativity Online, Blomkamp, who made three short films for the recently-released "Halo 3", shockingly stated that the "film is entirely dead" and "whatever happens with that movie, assuming that movie gets made, will be a totally different configuration."

News
>
Celebrity Gossip
October 06, 2007 05:11:16 GMT

heading for the jail. Well possibly. The rapper is facing 15 years in prison for gun possession charges stemmed from an October 2006 arrest at time of which the police who stopped him for making an illegal u-turn found a .22-caliber handgun in his SUV.

Prodigy and hip hop music producer The Alchemist were stopped by two cops at around 2 a.m. back on October 26th after they were seen "make a U-turn and begin heading the wrong way on Ninth Avenue at West 31st Street ," the New York Post wrote. Both officers testified in a Manhattan court Thursday October 4th they witnessed Prodigy placed his hand near or on the open console, where they allegedly found the fully loaded and unlicensed gun.

News
>
Music News
October 06, 2007 04:57:59 GMT

On Friday (October 5), has confirmed on behalf of her reformed band, , that a new single called 'Headlines' will be released a week after their '' album hit the stores. Halliwell described the song to GMTV as "big love song" and a "Spice Girls' classic".

Halliwell said, "Emma and I initially worked on it with the original writers we used to collaborate with and then the other girls chipped in later on, adding lyrics. It's a Spice Girl classic. We are so proud it."

News
>
Music News
October 06, 2007 04:32:30 GMT

is once again caught in copyright infringement case. This time it's her #1 single 'Baby Boy' song that is put at the stake for similarity in lyrics.

Jennifer Armour, a singer-songwriter from Minnesota who has has accused Beyonce of using the words from her song 'Got a Little Bit of Love for You' once again revives the case in Lubbock, Texas. Armour's lawyer, Dana Kirk, claimed that there was no jury present when the case was first brought to court in 2005.

News
>
Movie News
October 06, 2007 04:14:42 GMT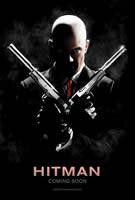 Over one month has passed since we last spotted the first theatrical trailer for "" surfacing on the net. Need not worry, though, as now you can grab something new from the thriller action on the net that turns out to be a TV spot for the movie.

Posted on , the clip can also be reached via page at AceShowbiz. Content is still full of explosive shots along with gun-banging sequence.

News
>
Celebrity Gossip
October 06, 2007 03:57:43 GMT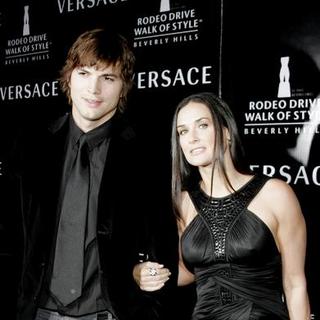 Up for sale soon, and 's nude pics.

In another Hollywood scandal, it has been reported by the National Enquirer that the actor has accidentally left his cell phone, which contains more than 30 pictures of him and wife Moore naked, in a cab while on vacation back in April.