News
>
Movie News
September 20, 2006 06:29:07 GMT
Regardless of its recent broken pact with , Paramount seems determined to move ahead with potential plans to continue "Mission: Impossible" franchise. A "studio insider" has given information that the company is eyeing Hollywood hunk to play the lead role replacing Cruise's character and is willing to do whatever it takes to get the "" star on board.

In order to reach the aim, Paramount, as said by the source, is even willing to spent around $40 million in enticing him to join the project. If it turns out to be true, this inevitably will make the actor the highest-paid movie star in history.

News
>
Music News
September 20, 2006 05:59:55 GMT
While his divorce is going to mediator, rocks the music industry with his new LP. The Grammy-winning rapper is about to make a comeback to the scene with an upcoming LP, titled "".

It is a mixtape disc that will serve as an introduction to new artists from his Shady Records camp, naming that of Stat Quo, Cashis and Bobby Creekwater. Besides them all, there's also crew, as well as , , and .

News
>
Celebrity Gossip
September 20, 2006 04:41:21 GMT
More than a week after the mysterious death of his son, Daniel Smith, could take a sigh, at least for now on, as the forensic pathologist she's hired to perform a second autopsy says the 20-year-old guy's death was not homicide or suicidal.

A second autopsy on Daniel's death body, instead, shows he's been taking medication for depression. "About four to six weeks before he died, Daniel had been prescribed a small dosage of one of the milder antidepressants," Dr. Cyril Wecht, a pathologist and former coroner responsible for the process, told People on Monday. He said Daniel was taking Lexapro, which is used to treat depression and anxiety.

News
>
Movie News
September 20, 2006 04:39:40 GMT
Being highly expected to reprise his roles in two film sequels of "" and "", has given his response concerning the matters to Moviehole yesterday, September 19.

The funnyman has said that he won't return for the former one as he rejected the idea upon being approached by New Line to do the sequel. Since New Line's Toby Emmerich stated before that the company would only ever do the sequel if it were with the actor, the project is positively not happening therefore though it has already been in the works.

News
>
Celebrity Gossip
September 20, 2006 04:18:07 GMT
There they were in Michigan on Tuesday September 19th, in a private meeting with Macomb County Circuit Judge Antonio Viviano. Unfortunately, the meeting resulted in nothing for , his estranged wife Kimberly Mathers, and their lawyers failed to agree to terms for the couple's second divorce.

"We didn't settle it", Viviano told reporters after the conference. "So all we did was set it for mediation". On the decision, lawyers for both parties say a start date for the mediation has yet to be set.

News
>
Movie News
September 20, 2006 03:40:55 GMT
Though already left behind on the U.S race, Ricky Bobby turns out to still be able to accelerate his pace in U.K. An entertaining NASCAR spoof, "" delightfully has made its way to collect 1.03 million pounds to top the U.K box office over the weekend, Screen International revealed yesterday, September 19.

Seating on the second spot is 's acclaimed regal portrait of royal family life, "", with 856,273 pounds followed by newcomer "" which also managed to break into the top three of U.S box office, taking number two on the list after garnering $10 million during the weekend ended Sunday, September 17.

News
>
Celebrity Gossip
September 20, 2006 03:36:42 GMT
This year American Music Awards has been over-flown with many famous music figures. For more than a dozen artists vie for two and even three nominations. Among those lucky nominees, there is who leads the nominees with three, which are for Favorite Artist in the Alternative Music category, and Favorite Band, Duo or Group and Favorite Album for their chart-topping "" in the Pop/Rock field.

Alongside the band, there's also who is up for Favorite Female Artist in both the Pop/Rock and Soul/Rhythm & Blues categories, as well as Favorite Album in the latter category for "". Additionally, and also get three nominations each, whereas the likes of , , , , , , , and , earn two nominations each.

News
>
Celebrity Gossip
September 20, 2006 03:01:38 GMT
She's been around the country lately. And spending much of her time there has left many sweet memories she feels it hard to forget. That's probably one reason why is planning to stay in Notting Hill, England.

By now on there has yet any statement from the actress concerning such report, but as London's Mail reported on Sunday, Lindsay has been spotted real estate shopping in trendy Notting Hill.

News
>
Movie News
September 20, 2006 02:41:58 GMT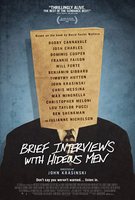 Making a turn in his career, "The Office" star is about to have his directorial feature debut in "" while also being attached to write the script, Production Weekly has reported.

Based on David Foster Wallace's short story collection of the same title, the project is expected to begin production in November this year for five weeks with taking locations around the Northeast. So far, words on names involved in the cast have not yet come up to the surface.

News
>
Celebrity Gossip
September 20, 2006 02:40:43 GMT
Talk is heating up that is about to design for high street giant Topshop.

And while report on that matter has yet been confirmed, the supermodel was spotted attending Topshop catwalk show in Holland Park, London on Sunday Sep 17th, further fuelling speculation she is about to sign a deal with the clothing company.

News
>
Celebrity Gossip
September 19, 2006 09:49:03 GMT
In the recent survey on the Greatest Ever Hollywood Starlets, carried out by Yahoo! Entertainment, there comes up famous name on the very top position.

The British actress has been chosen to top the poll, mainly because of her "class".

News
>
Celebrity Gossip
September 19, 2006 09:37:17 GMT
Wanna know who are "The Sexiest Guys in Sports"? Just look at the Top 5 list of In Touch magazine's poll on that category.

Top the Top 5 list is American football hunk Matt Leinart. Just one place behind is , followed after by .

News
>
Movie News
September 19, 2006 09:33:34 GMT
Though the cast has not yet been completed, a date turns out to have been set for Peter Newman Productions' "Gospel According to Janis" to start filming production. Relying on Penelope Spheeris to direct, the biopic feature of legendary singer Janis Joplin is reported to finally begin rolling the camera on November 13 this year in Philadelphia with "Almost Famous" star playing the title role.

In her preparation for the part, Deschanel has persistently spent four months being trained under a vocal coach to prepare to sing with Janis Joplin's gritty style. The actress previously beat down the likes of , , and to gain the coveted role.

News
>
Celebrity Gossip
September 19, 2006 09:17:30 GMT
Is pregnant with her second child? Well it has yet been confirmed, but according to The Globe, the actress is expecting her second child with husband . So time will tell then.

Speaking on that report, a source hinted "They've been keeping a lid on their happy news because the pregnancy is still in the early stages, but once she's three months along, they plan to shout about it from the rooftops."

News
>
Celebrity Gossip
September 19, 2006 08:34:17 GMT
is invading the small screen as he's joined forces with the creator of the hugely successful "CSI" franchise to develop a CBS drama titled "The Man".

On production duty, the veteran rapper partnered with CSI creator/writer Anthony Zuiker besides also being booked to star in as a cop with a busy domestic life.