News
>
Celebrity Gossip
March 22, 2008 06:31:39 GMT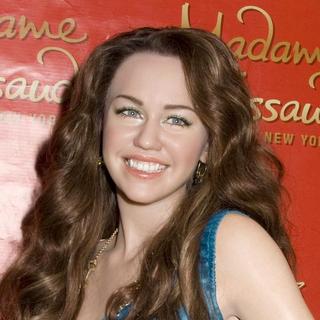 A wax figure of was unveiled Thursday, March 20 at Madame Tussauds in New York City. The actress-singer thus is the second youngest figure in the museum, after fellow celebuspawn Shiloh Jolie-Pitt.

Cyrus' wax figure is shown with long flowing hair, wearing black jeans, a blue and gold silk top, and opened-toed shoes. According to the museum's Website, "The figure is housed on the fifth floor in her very own colorful area ..... Miley's figure is sporting her trademark smile and long flowing locks."

News
>
Music News
March 22, 2008 06:27:12 GMT

will reach another milestone when they release a new album containing original materials for the first time without late vocalist Freddie Mercury this September. The surviving members of the legendary rock band, Brian May and Roger Taylor, will release "The Cosmos Rocks" which will be the first album without Mercury contributing since the 1995 "".

Former member John Deacon won't be featured in this project, instead Paul Rodgers is brought in. Rodgers has been serving vocalist duties since 1995 after Mercury's death and singing for the band under the moniker Queen + Paul Rodgers. A spokesperson of the band said that all three of them have begun recording the album in the studio.

News
>
Movie News
March 22, 2008 06:16:36 GMT

Following the release of "" teaser trailer in theaters which was attached to "", it is doomed that the bootleg version will hit the web before its official teaser trailer is being officially released. The illegal version of the film's sneak peek took less than two minutes to be previewed.

The teaser begins with the shot of a vast snow landscape. As the shot moves ahead, it eventually gets a close up shot of Scrat who is facing the snow storm to get an acorn that stuck deep in the snow. By the time, the Saber-toothed squirrel gets close to his beloved acorn, the snow storm ends but left him frozen. As determined as he is, frozen Scrat did whatever he could to get a grab on the acorn.

News
>
Celebrity Gossip
March 22, 2008 06:12:09 GMT
Is so heavy into issues about motherhood as of late, can now add jewelry designer into her ever growing career resume. The mother of one is planning to launch her own range of jewelery.

The celebrity socialite confirmed her foray into the business last week at the opening of boyfriend Joel Madden's DCMA clothes store in Los Angeles. "There are new beginnings all around," so she said.

News
>
Music News
March 22, 2008 05:15:39 GMT
's frontman Scott Weiland made a surprising announcement at their gig on Thursday, March 20 in Glasgow, Scotland, U.K. when he said that the current tour will be their last. The vocalist who is also fronting (STP) said to the audience as they closed the gig, "You're at something special really tonight...This is the last ever Velvet Revolver tour".

A couple of responses have been issued by the band following this. In a blog post by Matt Sorum, the drummer said, "So last night was interesting. Had a little band turmoil on stage, as you probably all could tell. Being in a band is a lot like being in a relationship. Sometimes you just don't get along. I guess there has been more turmoil lately, I guess, with the cancellations and all. It has been frustrating, I am not going to lie." Sorum further said that he loves touring but it can be "draining".

News
>
Celebrity Gossip
March 22, 2008 05:07:29 GMT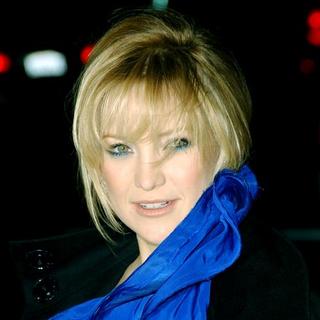 It appears that is attempting another career reinvention besides acting. The movie beauty is teaming up with L.A. celeb hairstylist David Babaii to create "David Babaii for WildAid," a hair-care line that donates 10 percent of proceeds to the animal-protection organization.

Becoming the product's first celebrity endorser, Hudson shot the ads for it in South Africa last year with Peter Lindbergh and real animals. Ten percent of the line's proceeds, according to WWD, will be donated to WildAid, the animal protection organization, which shares ownership of the brand with Babaii, Hudson, advertising executive Eric Steinhauser and FHI Heat investor Eco Beauty Ventures.

News
>
Movie News
March 22, 2008 04:53:44 GMT

The star of "" is said to be once again working together with acclaimed filmmaker Ridley Scott for a new dark thriller feature film "The Low Dweller". According to Hollywood Reporter, the 33-year-old actor will be joining Scott in the producers' seat for the first time scribbler Brad Ingelsby's film.

Aside from acting as the film's producer, the co-star of in "" is said to also be attached to the film project, while Scott reportedly has laid his eyes on the chance to direct the movie. Prior to this project, DiCaprio has teamed up with the 70-year-old director in drama thriller "", in which he played the leading character alongside under the direction of Scott.

News
>
Celebrity Gossip
March 22, 2008 04:40:49 GMT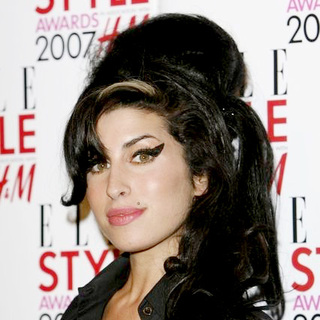 takes her clothes off in a magazine shoot. The troubled singer poses naked for the April 2008 issue of British magazine, "Easy Living," in a bid to raise awareness about breast cancer among young women.

In the black and white shot, taken by photographer Carolyn Djangoly, Amy is pictured with just a guitar which is strategically used to cover her genital and two pieces of duct tape to cover her nipples. Amy decided to bare all in aid of the Lavender Trust at Breast Cancer Care which helps more than 8000 women under 50 diagnosed with breast cancer every year.

News
>
Movie News
March 22, 2008 04:03:56 GMT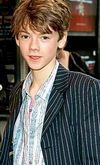 The depicter of naughty but clever Simon Brown in "" has been reported to be landing an important role in the feature film series to be directed by Steven Spielberg and Peter Jackson. According to Daily Mail, the 17-year-old actor is going to be cast as the titular character in "Tintin" trilogy.

Allegedly, the co-star of Irish actor in "" has flown to Los Angeles to do test sequences for both directors on the film's pre-production. Though the aspiring actor's agent refused to give direct comment on the speculations, a film executive working with Sangster revealed that it is more likely that he would be cast. "Thomas seems to be the one," said the executive. "He was just great, but I'm not certain if anything has been finalised yet."

News
>
Music News
March 22, 2008 03:47:57 GMT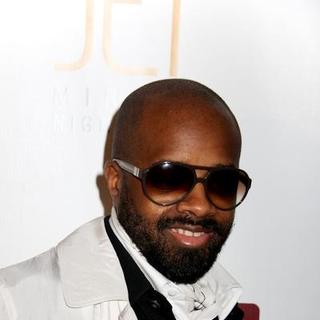 On Thursday, March 20, has shared his knowledge of the music business in New York City's New Yorker Hotel as part of the NY Daily News' "Night With the News" lecture series. The rapper and Hip-Hop mogul will do more talking in two separate venues which dates stretch through April 1.

Dupri, accompanied by music industry guru Andre Harrell, gave out the topic "How to Get a Record Deal" in the New York date. On Tuesday, March 25, both will give similar session to students in NYU's Recorded Music Program and another one on April 1 when they appear at University of Pennsylvania's prestigious Wharton School, the world's first collegiate business school.

News
>
Celebrity Gossip
March 22, 2008 03:31:58 GMT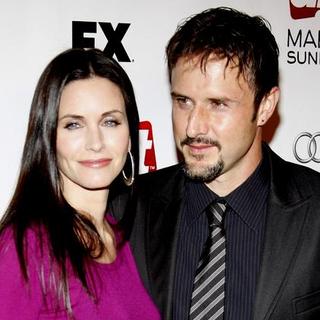 is enlisting the help of her celebrity friends in a bid to raise $1 million fund for Epidermolysis Bullosa, a rare skin condition that primarily affects children. Cox, her husband , and their celebrity pals are all challenged to raise such amount of money in two weeks to benefit the Epidermolysis Bullosa Medical Research Foundation.

Joining Cox and Arquette in the awareness-and money-raising effort are close friend , , , , , Parker, Aniston's ex-husband, , , and . Cox and Arquette are heading up the effort as members of the honorary advisory board of the Epidermolysis Bullosa Medical Research Foundation, where Aniston, Pitt, Rossdale and Stefani are also members.

News
>
Music News
March 22, 2008 03:25:29 GMT

made an impressive sale with his debut album, the 2003 "" that sold 613,000 copies in the first week. The American Idol graduate reveals that he will release the follow up later this year, entitled "".

The second album will be released on May 6 via 19Recordings/RCA, boasting a production from Kipper who also helmed some of and 's albums. As revealed by Billboard.com, there is huge possibility that the album will include the title track and another one called "Ashes".

News
>
Celebrity Gossip
March 22, 2008 03:00:51 GMT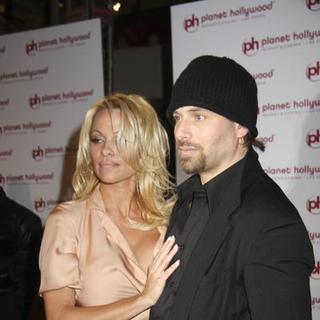 After sometime Rick Salomon has finally agreed with his actress wife that their marriage should be voided. The man, who is known for making a sex videotape with then-girlfriend , filed Friday, March 21, seeking to annul his two-month union with Pammy, on the grounds of fraud.

Pammy, back in February, filed divorce papers in Los Angeles County Superior Court, asked the judge to annul her marriage to Rick, citing fraud as the reason. No details were given in the court papers though.

News
>
Music News
March 22, 2008 02:59:11 GMT

Chicago rapper who is on the verge of releasing his debut album has first spawned a music video for his song "Do That There". This would be the single that is lifted as the first from his Summer album "".

Berg, who is also known as the featured singer in 's hit single "Sexy Can I" has in 2007 released an EP titled "" that peaked at #32 on Billboard Hot 200. The 21-year-old is signed to Koch Records and has collaborated with stars like , , and .

News
>
Celebrity Gossip
March 22, 2008 02:36:11 GMT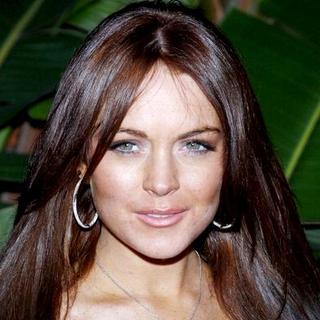 Though tabloid reports suggest otherwise, isn't the star of the sex tape photos circulating the Internet after all. Her ex-boyfriend Calum Best, on the other hand, also dismissed reports that he was the guy on the tape.

Lindsay found herself at the center of a sex scandal Thursday, March 20 after British newspaper The Sun published images from the Internet video, claiming the footage showed her performing oral sex on British former fashion model turned celebrity, and television personality Calum Best, who she dated briefly in 2007. The images were supposedly captured on Best's cell phone.