News
>
Celebrity Gossip
December 26, 2006 05:15:35 GMT
The first wasn't fit her well and so is longing for the second one. The British model reportedly wants a second wedding with husband , because post-natal depression ruined their first nuptials.

Price and Andre tied the knot at a spectacular £1M ceremony in 2005, just weeks after she gave birth to their son Junior. Unfortunately, Price has revealed that her fragile mental state ruined what should have been the happiest day of her life.

News
>
Celebrity Gossip
December 26, 2006 04:46:44 GMT
and boyfriend are counting days to their wedding as they reportedly have set the date for Friday Dec 29th.

Rumor has it that the couple will tie the knot in a civil ceremony in west London. A source told The Mail On Sunday newspaper that Moss and Doherty have invited close friends and family to meet them at Fulham Register Office on Friday.

News
>
Celebrity Gossip
December 26, 2006 04:10:17 GMT
Refugees is what dealing with concerning her duty as a goodwill ambassador for the United Nations High Commissioner for Refugees (UNHCR). And celebrating the Christmas day, the actress spent time with mainly Colombian refugees in San Jose, Costa Rica.

Jolie, arrived Monday Dec 25th, was about to visit a group of refugee children and families and to meet Costa Rican officials, the UNHCR said in a statement. There are about 11,500 refugees in this Central American country, most of whom fled Colombia because of the conflict there between leftist guerrillas, soldiers and paramilitary forces.

News
>
Celebrity Gossip
December 26, 2006 03:48:58 GMT
Irish rocker , being recognized for his musical contributions and his humanitarian work, is about to be awarded an honorary British knighthood, it has been confirmed.

In a letter to Bono released Saturday Dec 23rd, British Prime Minister Tony Blair praised the singer's lobbying efforts for Africa, writing "I know from talking to you how much these causes matter to you. I know as well how knowledgeable you are about the problems we face and how determined you are to do all you can to help overcome them. You have tirelessly used your voice to speak up for Africa."

News
>
Movie News
December 26, 2006 03:21:00 GMT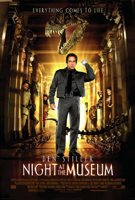 "" rules the holiday weekend, becoming favorite among moviegoers. The action comedy family flick leads the US box office, ruling at the top spot with $30.8 million according to studio estimates Sunday Dec 24th.

Starring as a guard at a museum where exhibits come alive at night, the flick exceeded expectations for 20th Century Fox, which had been counting on a bit more than $20 million. Following in at the 2nd spot is "" with $15 million. 's "" debuts at No. 3 with $12.5 million over the weekend.

News
>
Celebrity Gossip
December 26, 2006 02:00:56 GMT
Bad news on the holy day. While Christians around the world are celebrating the birth of their savior Jesus Christ, some people are mourning the death of their idol, .

The legendary R&B singer and songwriter, widely known for his hit singles like "Papa's Got a Brand New Bag" and "I Got You (I Feel Good)," died early Monday Dec 25th at Atlanta's Emory Crawford Long Hospital of congestive heart failure. He was 73.

News
>
Movie News
December 23, 2006 05:14:10 GMT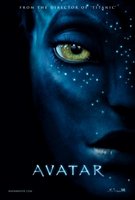 Wanting to do the best for his ambitious film project "", director James Cameron has boldly taken a conclusion to shift the release date of the movie to summer 2009 from the scheduled summer-2008 launch.

"I'll spend many months completing the special effects on Avatar, and it will not be released until the summer of 2009," so he confirmed in a recent interview with The Independent. "It's quite a challenge - and for that reason, I embrace it."

News
>
Movie News
December 23, 2006 04:53:38 GMT
Here is the list of names tapped to be the presenters of the upcoming Golden Globe Awards. They are , , , and .

Those celebrities have been tapped as the early presenters of the 64th Annual Golden Globe Awards, which is to be telecast live on NBC Monday, January 15 (8 - 11:00 p.m. EST) at The Beverly Hilton.

News
>
Movie News
December 22, 2006 08:26:56 GMT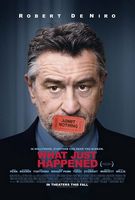 Carefully selecting stints to be added to his already diverse and impressive repertoire, has eagerly signed on to star in a drama comedy feature entitled "" set to be developed under 2929 Entertainment banner, Production Weekly has revealed.

Based on Art Linson's memoir about his experiences as a Hollywood producer, the project will see De Niro as Ben, a Linson-like producer who is experiencing two weeks of hell as he tries to get a picture made while trying to maintain his dignity in his effort to survive the mounting humiliations of Hollywood.

News
>
Movie News
December 22, 2006 08:22:31 GMT
Not content to rest on her singing and acting laurels, is now set to flourish a new career in show business as a director. Hollywood.com has reported that the pop diva has been attached to helm a big screen feature entitled "", which is currently in development.

Intended to be loosely based on the boxing feud between Emile Griffith and Benny "Kid" Paret in 1959, the project will likely to take focus on the match between the two where Paret received a barrage of punches that sent him into a coma after an alleged slurs toward Griffith's sexuality.

News
>
Celebrity Gossip
December 22, 2006 08:18:42 GMT
CNN's "Showbiz Tonight" earns a new predicate after all. It's the "Most Controversial" Celebrity of 2006.

Needless to say that the pop singer has been all over the news lately, making headlines with her divorce report, hard partying habit, being spotted sans panty, and romance with music producer J.R. Rotem.

News
>
Celebrity Gossip
December 22, 2006 07:37:46 GMT
With threatening to write a tell all book detailing his estranged wife's alleged drug use, her wild partying, and the rumor of her lesbian tendencies in order to earn a buck, has her own version of money-project, a tell all interview.

The pop singer, who is working on her musical comeback, is reportedly plotting to tell all about her disastrous marriage to the aspiring rapper, in an explosive interview with Vanity Fair magazine. Rumors are swirling that Spears wishes to do a type interview. She allegedly wishes to do a post K-Fed "expose" before her comeback.

News
>
Movie News
December 22, 2006 07:37:09 GMT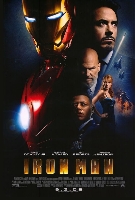 Adding the hype surrounding their upcoming superhero flick "", Paramount Pictures and Marvel Studios have smoothly brought up the official website for the movie, set to come to the theaters on May 2, 2008.

Located at http://www.ironmanmovie.com/, the site gives the visitors a first look at the logo for the comic book adaptation. The flick itself will start production in February 2007 with Jon Favreau at helm and Avi Arad plus Kevin Feige producing.

News
>
Movie News
December 22, 2006 07:12:20 GMT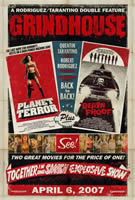 A brand-new and semi-traditional theatrical trailer for "" has arrived on the web. Dimension Films as the studio where the flick is produced has confirmed that the trailer is available exclusively on Yahoo! Movies at http://movies.yahoo.com/feature/grindhouse.html in Windows Media and QuickTime Player as well as in HD version.

Furthermore, the studio has also launched the official site for the film with URL address http://www.grindhousemovie.net/ which features information on character/crew and the synopsis besides photo gallery and downloads.

News
>
Celebrity Gossip
December 22, 2006 07:00:51 GMT
The paternity battle is still going on between Melanie Brown and . It seems that things are getting tougher for the former couple. The Scary Spice reportedly has hired a top Hollywood lawyer Don Engel to help her taking the comedian "to the cleaners".

A source told Britain's Daily Mirror newspaper, "Mel is refusing to lie down and let Eddie walk all over her - and this is reflected in her choice of lawyer. She wants to hit him where it hurt the most - in the pocket. They don't come much better than Don."