News
>
Celebrity Gossip
July 12, 2007 08:14:54 GMT

There's a fever out there. You can see her picture here and there. And it is safe for us to say the actress has transformed from Hollywood teen queen to a much more mature and sexy star. It is not surprising then to see her graces the cover of US Weekly's first annual swimsuit issue.

To the publication, the starlet tells everything from her diet secret to her exercise routine. Duff openly reveals to US Weekly that media reports about her being fat has once drawn her to follow a strict diet and exercise routine. "It made me obsessed," she said. "I would beat myself up if I had some fat."

News
>
Movie News
July 12, 2007 08:12:05 GMT
Faithful in delivering adolescent-targeted features, Walden Media is on the move to spark a new one entitled simply "" following its successful purchase on the film rights to Ingrid Law's debut novel of the same name.

Deal was announced in conjunction with the acquisition by Walden and Penguin Young Readers Group of North American rights to the writing work in a preemptive multi-book deal. It is informed that the book will be published under Dial Books for Young Readers/Walden Media banner in May next year.

News
>
Music News
July 12, 2007 07:49:35 GMT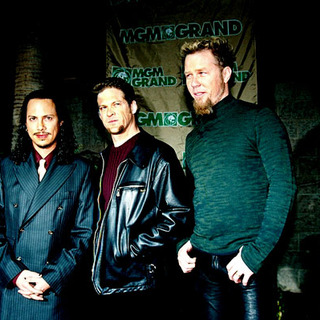 Electronic Arts is just giving the best addition to highly-anticipated game "Rock Band" with the inclusion of a hit from . The game will now enable gamers to experience how it feels to play as close as possible to the legendary head-bangers.

Developer Harmonix have done their job tying deal to nail Metallica's "Enter Sandman" and make all of the game tracks available in future online catalog. "Metallica has never been afraid to let their fans get closer," MTV VP of Game Paul DeGooyer said, "and now those fans will be able to inhabit this incredible music in a completely new way."

News
>
Celebrity Gossip
July 12, 2007 07:45:43 GMT

Breaking news, has a new man. The actress reportedly has found new love in British environmentalist David de Rothschild.

If US Weekly is to be believed, Diaz and David were first spotted together in the VIP section at Live Earth in New Jersey on Saturday July 7th. They then were snapped having dinner at NYC's Stanton Social, where onlookers claimed to have seen them getting cozy.

News
>
Movie News
July 12, 2007 07:27:19 GMT
Ready to give major contribution for the flick, and have both enlisted themselves in the voice cast of the English-language version of "", Sony Picture Classics' animated feature adapted from the Marjane Satrapi autobiographical, bestselling graphic novel.

Joining the already-announced Gena Rowlands and Catherine Deneuve also Deneuve's daughter Chiara Mastroianni who is set to reprise her part in voicing the lead character of Satrapi, Penn reportedly will fill in the voice of Satrapi's long-suffering father while Pop that of the young girl's rebellious and politically active uncle.

News
>
Celebrity Gossip
July 12, 2007 07:24:03 GMT
and his pregnant fiancee Tameka Foster reportedly planning to rush down the aisle. The happy couple is said to get marry in a secret ceremony at the end of this month.

The R&B singer had said he would marry Tameka in the autumn, after she had given birth to their first child together. But, new rumors is heating up that they've changed their mind and would like to wed before she gives birth.

News
>
Music News
July 12, 2007 06:55:10 GMT

is back to the States after continuously serving worldwide tour. The rock outfit will spend two months roaming in North America with a few extra dates in Canada.

The short jaunt that will embark July 19 from Sarnia, Ontario is the band's next venture after tirelessly visiting Brazil, United Arab Emirates, India and Mexico in spring. The North American leg will wind down September 20 in Uncasville,CT.

News
>
Celebrity Gossip
July 12, 2007 06:49:43 GMT

The Knowles clan is licensing their name to yet another product. Mathew Knowles, the father-manager of R&B singer , works hand in hand with sister to launch a new series of hip-hop baby toys.

Poppa Mathew is having his Music World Entertainment partnered with Planet Toys to launch the so-called Baby Jamz, the first-ever hip-hop/rhythm-inspired pre-school toy line promoting creativity, learning and movement through music.

News
>
Movie News
July 12, 2007 06:35:43 GMT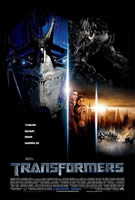 As mighty as the robot aliens it presents, "" really proves to be one of the top movies DreamWorks Pictures and Paramount Pictures ever produce for it easily creates a number of new gross records, most of them being for non-sequel features.

For the first full day of release record, the sci-fi actioner satisfyingly opened on Tuesday, July 3 to rake in $27.8 million and beat out last year's "" before outstripping 2004's "" for the July 4th holiday record with $29.073 million.

News
>
Music News
July 12, 2007 06:28:49 GMT
Tapped to be the first act in newly-rebuilt Wembley stadium, is tangled in a finance situation. The singer is fined £130,000 or equal to $250,000 for the 13 extra minutes he spent for his show.

The concert that took place June 9 ignored the rules set by Wembley's officers. A source said, "Wembley has strict rules that concerts must finish at an agreed time or the acts face a £10,000 fine for each minute they continue. George slipped two extra songs into his set and racked up a huge bill. He was enjoying himself so much he didn't care."

News
>
Celebrity Gossip
July 12, 2007 06:13:48 GMT

On the heels of firing from "Grey's Anatomy", the popular TV series welcome the arrival of a brand new cast. Joining the cast of the popular Emmy and Golden Globe award-winning American primetime television medical drama is .

Chyler, following her brief appearance at the end of "Grey's" Season 3 finale where her character's chemistry with Derek Shepard caused tension between him and Meredith, will now be a series regular, playing the role of Meredith Grey's half sister, Lexie Grey, who comes to Seattle Grace as a new intern.

News
>
Music News
July 12, 2007 06:07:07 GMT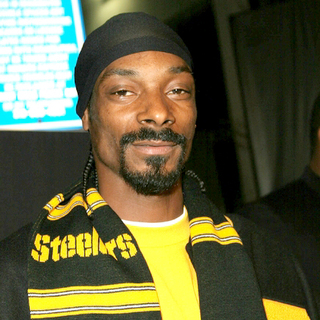 2008 Independent Music Awards is back with a fresh batch of judges that are comprised of music icons and music industry experts. Some of those lending their ears to critically select the stand out ones are , Angelique Kidjo, 's Frank Iero and Koch Records' VP David Wilkes.

The eight annual contest has brought two new categories "Music for Children" and "Music Video" to the already numerous genre spanning from Heavy Metal to Gospel. Entries have been opened and will be closed on July 27 with basic rules that can be found .

News
>
Celebrity Gossip
July 12, 2007 05:47:46 GMT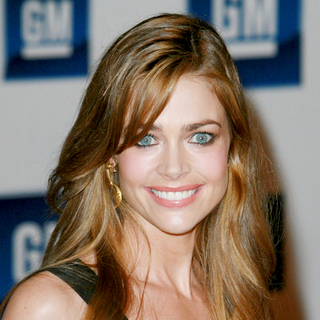 shows the mature side of her by sending her former husband her best wishes over his engagement to real estate investor girlfriend Brooke Mueller.

Richards told People she's "genuinely happy for the two of them". "In fact, I sent them flowers to congratulate them both. I've spent time with her, and my girls really like her. That's all that matters to me," the former Bond girl revealed.

News
>
Movie News
July 12, 2007 05:06:14 GMT
Becoming one of the most anticipated sequels this year, it's no wonder to see "" already score such an impressive start in its opening day on the Tuesday (July 10) going on Wednesday (July 11) midnight screenings.

Screened in 2,311 theaters, the fifth installment in the popular franchise has amazingly garnered a large sum of $12 million during the showings, foreshadowing a huge first five days for the film. Pic opened fully Wednesday morning in 4,285 theaters, the second-widest ever trailing only "" (4,362).

News
>
Music News
July 12, 2007 05:04:42 GMT
A West End musical production has utilized the works of veteran rock band . Stage act "Desperately Seeking Susan" that is adapted from 's 1985 movie will use both Blondie's classics and new materials.

Among the band's songs that are used is their #1 hit "Heart of Glass". Others will be "Atomic,'' ''One Way or Another,'' ''Dreaming'', ''The Tide Is High" as well as a new composition from frontwoman titled "Moment of Truth".