News
>
Celebrity Gossip
June 16, 2008 02:39:19 GMT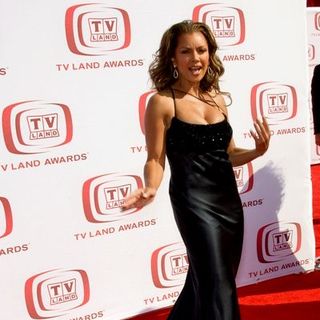 The 6th annual TV Land Awards was a star-studded event Sunday, June 15. The awards show, which was held at Barker Hangar in Santa Monica, honored the best movies, and some good TV shows. Singer-songwriter and actress , who served as host, sang "I'm Flying" from the 2003 adventure flick "."

Comedians and Jonathan Winters were among the honorees. Myers received the Lucille Ball-Legacy of Laughter Award from , his co-star in "." Winters, elsewhere, was bestowed the Pioneer Award.

News
>
Movie News
June 16, 2008 01:44:56 GMT

With the disappointing performance of the earlier "" still fresh in the memory of box office watchers and moviegoers alike, all eyes are focused on "" when it opened in theaters across the country on Friday, June 13, wondering whether it could deliver great performance on the weekend box office. Now, it seems that the Louis Leterrier-directed movie has finally broken out from the stigma put on by its predecessor by debuting strongly at the number one spot of the ticket sales tracker and at the same time smashing its competitors with more than $20 million surpluses.

Earning $55.4 million on its first weekend of screening, the -starrer film pushed "" off the top slot and denied "" from its glory. The Marvel Entertainment movie hit its aimed target by attracting 60% of male viewers which 52% of them age 25 and older. Commenting on the impressive result garnered by this Universal Pictures' tidbit, David Maisel, the chairman of Marvel Entertainment division Marvel Studios believed that the movie has given a solid answer to the question circulating around it so far stating, "It seems like 'Hulk' has smashed those questions to pieces." Additionally, Paul Dergarabedian, the president of box-office tracker Media By Numbers gave out similar remark about it saying, "The Hulk got a second chance, got angry and came back with a vengeance."

News
>
Movie News
June 14, 2008 07:41:32 GMT

When the production of "" kicked off back in early June, many footages of the on-set filming leaked out. Now, another video footage exposing the shooting of Bumblebee in action got out.

The video was taken when the "Transformers 2" crew were filming on 32nd and Chestnut. In it, it can be seen that the 2010 Chevy Camaro SS-bodied Bumblebee was racing down the street. The yellow-stripped car then did peel outs in 180 degrees before coming to a stop.

News
>
Movie News
June 14, 2008 07:01:01 GMT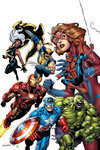 The Hulk may be one of the famous superheroes of our time. Though the green beast is often blinded by his rage, the fictional Marvel's character in most of his adventures comes out to be the hero. However, it looks like his heroin acts would end in the upcoming "" movie. The further discussion about this matter may contain spoiler to recently released "".

An updated news concerning "Avengers" suggested that Hulk that is portrayed by in "Incredible Hulk" maybe the possible villain to the team of Earth's mightiest heroes. Hinting the possibility, "Hulk" director Louis Leterrier expressed his hope of seeing Hulk as the bad guy saying, "I would love to see [the Hulk become the villain that fights the Avengers] because I think the best villains are always the ones whose agenda you understand. They're not synthetic to us in a way; they're not these one dimensional bad guys."

News
>
Music News
June 14, 2008 06:52:58 GMT

Recent rumors about 's plan to release a new LP, turns out to be true as now the rapper himself has confirmed it. Slim Shady revealed the news on his own radio Shade 45 on June 10 when he was doing a prank to fellow rapper , who was being interviewed there.

After finished pranking LL, Eminem spoke about his condition and stating that he is currently finishing the work for his first set in four years. "Everything is good. I'm just in the studio right now working on songs and stuff like that," he said.

News
>
Celebrity Gossip
June 14, 2008 06:15:33 GMT

Has recently become the subject of media publication concerning a name change confuse, is grabbing headlines yet again with rumors of a marriage. The hip-hop mogul reportedly has told a U.K. magazine he's getting hitched soon.

MediaTakeOut reported last week that Diddy, who has been dating R&B singer , already had a specially made ring for her. And when he was asked by an unnamed U.K. magazine whether he was ready to settle down, he responded "I definitely want to get married."

News
>
Music News
June 14, 2008 06:07:49 GMT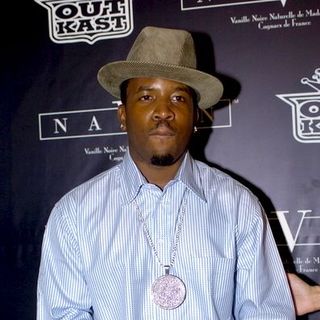 With his hip-hop group still taking a break from the music industry, pours all of his concentration and focus to finish his upcoming and first solo album "". Speaking with MTV in a recent interview, Boi revealed that the new set is almost finished and also confirmed some of the tracks that will be on it.

Beside stating that his new record is almost finished, the hip-hop artist also said that he actually doesn't have any concept for the new LP. "There's no format, really, to follow once you start recording. To me, my album is like building a house. I work on all the songs at the same time. I might jump from song to song all throughout the time I'm makin' the album. I've always been like that. It just works out. Right now, we're just putting the sod in the front of the house. We almost done," Big Boi said.

News
>
Celebrity Gossip
June 14, 2008 05:06:14 GMT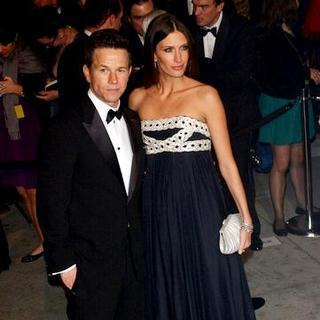 Have been expecting the arrival of their third child together, it won't be until the baby is born that and his longtime girlfriend, Rhea Durham, will take a walk down the aisle. The actor has revealed that he and the model will tie the knot after she gives birth to the baby she's carrying.

"She wants to wait until after the baby. We've been very fortunate. We've waited and worked hard to really strengthen our relationship. We want it right," Wahlberg told People Thursday, June 12 in Boston. "We're ready. I'm ready. She's been ready, but I think you know, we both come from broken homes and we want to succeed."

News
>
Movie News
June 14, 2008 04:45:41 GMT
Jason Voorhees' mania prepare for a thrill ride. Since the horror thriller movie about the iconic serial slasher, "", has fallen into production earlier, an on-set video is bound to be outed soon after. True to that, MTV have presented a brand new video showing behind-the-scene look into the Marcus Nispel-directed movie and showing the new Voorhees' trademark mask.

The footage kicks off with the appearance of the film's female lead . In a brief introduction, the actress invites the audience to get a closer look into the production of the horror remake project. The video then continues by showing bits of the on-set shooting involving Righetti and . Halfway through the video, viewers then get to see up-close the signature hockey mask worn by Voorhees followed by the closing speech from Voorhees' depicter, Derek Mears.

News
>
Celebrity Gossip
June 14, 2008 04:37:40 GMT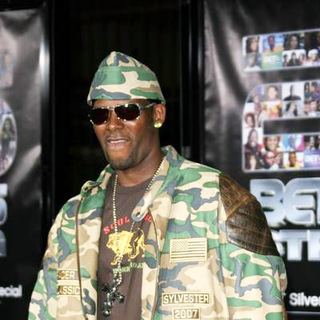 "Not enough evidence to prosecute" has been cited as the reason for the juries to clear of all fourteen counts of child pornography. In the wake of the acquittal, the singer has been planning to party it up in Chicago, TMZ claimed.

Kelly, who's a notable R&B singer, was first charged six years ago after a kinky sex tape surfaced allegedly shows him having sex with a girl who was as young as 13 at the time. Was charged with 14 counts of child pornography, he faces a minimum of four years in prison and a maximum of 15 years. He would also have to register as a sex offender in Illinois.

News
>
Movie News
June 14, 2008 04:00:39 GMT

Just days before "" is making its way to the theaters, its main star paid a visit to television host and comedian on his prime time show "Jimmy Kimmel Live: Game Night". And, on the show aired on June 12, viewers are up for a treat with the broadcast of a video spoof from the action movie.

The lampooned video of "Hulk" which can be seen below opens with similar footages compiled for . But, few brief seconds following the real footages, a new scripted scene takes over. In it, Bruce Banner played by Norton is trying to bring out the Hulk in him. When he has finally awaken Hulk, his transformation is interrupted by a green man breaking a part of his lab's wall. The man later claimed that he is the Hulk inside Banner, while Banner is not convinced by it seeing that the 5'4" man is too small to be the green beast. The next thing that happened, both of them are arguing and fighting ridiculously.

News
>
Celebrity Gossip
June 14, 2008 03:48:02 GMT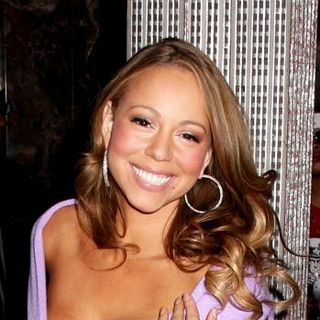 Has been experiencing sweet things in life, apparently gives the inspiration she needs to create yet another new scent. The pop diva has launched her new perfume called "Lucious Pink", her second scent with Elizabeth Arden.

Spilled the details on the scent, Mariah credited her whirlwind romance with hubby and her recent success on the charts among the other things that have inspired her to create "Lucious Pink". Is being touted as a "floral melody that is as enveloping as Mariah's voice," the scent is an addition to Mariah's first scent, M, and will be made available in department stores nationwide August later this year.

News
>
Music News
June 14, 2008 03:44:55 GMT

has just premiered the new music video for his latest single "My Medicine" on new MTV show FNMTV on Friday, June 13. The clip, which was directed by Pook and shot in Amsterdam and Nashville, also features country singer .

As it was previously reported, the clip resembles the vibe of the song which has a country flavor on it. Beside the appearance of Willie, another feature that shows the country feel on the video is Snoop's style, where on some scenes the rapper was seen wearing a cowboy hat, boots and singing with his guitar.

News
>
Celebrity Gossip
June 14, 2008 03:23:53 GMT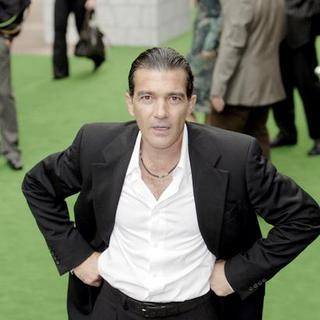 Has a nose for women's fragrance, is lending his acclaimed name to the women's version of Blue Seduction fragrance. Scent maker Puig Beauty U.S.A. announced its latest fragrance, the fifth under the Banderas nameplate, confirming the Blue Seduction for Women scent is slated to hit shelves in September.

"Antonio Banderas Seductive fragrances are a strategic brand for Puig Beauty U.S.A.," Didier Maine de Biran, Puig North America's general manager, said in a statement. "The addition of Blue Seduction for Women, following the success of Blue Seduction for Men in 2007, will help strengthen our position in the female masstige category."

News
>
Movie News
June 14, 2008 03:17:21 GMT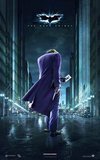 The highly anticipated Batman movie, "", has brought into the public eyes two interesting new videos, an alternate trailer and an eight-minute video of Gotham Tonight. The two videos have appeared firstly through Comcast On Demand, but now can be seen below.

The alternate trailer displays footages compiled from "Dark Knight" as well as its . Hence, many of the clips shown within would be very familiar to those who have watched other videos related to the superhero flick. Nevertheless, the trailer still exposes some unseen scenes, like the moment when Harvey Dent are tied down to the floor while a liquid presumably gasoline soaked half of his face which is pressed against the floor.