News
>
Celebrity Gossip
January 04, 2008 02:48:11 GMT
suffered a setback in her sobriety over New Year, but was soon back on track.

LiLo was in Italy to receive an award for her film work at the 12th Annual Capri Hollywood International Film Festival when she was videotaped drinking champagne directly from a bottle on the dance floor at a New Year's Eve Party Monday night, December 31.

News
>
Music News
January 04, 2008 02:40:09 GMT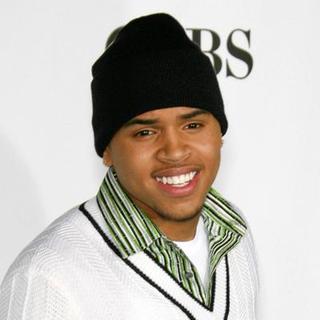 With his '' tour coming out well since its launch in December 2007, owes it partly to his set designer, John Troxel. The R'n'B singer is reportedly in debt of the A-class designer that a lawsuit was finally issued against him.

According to TMZ.com, Troxel filed the "breach of contract" lawsuit on Christmas Eve, requesting the payment for his "extra" work. In the suit, Troxel stated that he indeed received the check for a part of his work but "extra work was required and requested". He claimed that there was an oral agreement but Brown's camp has not kept their promise.

News
>
Movie News
January 04, 2008 02:10:24 GMT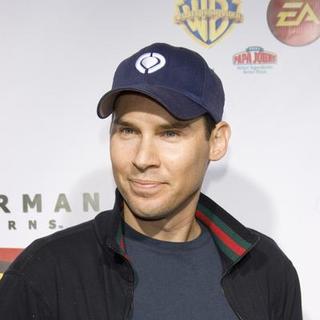 Words are circulating that the sequel of "" may lose its helmer. According to a report from Variety columnist and blogger Anne Thompson, there is a big possibility that Bryan Singer won't return to shoot "Superman: The Man of Steel".

In her blog, the columnist claimed that the 42-year-old director will be too busy editing -starring film "" and preparing for the production of "". She wrote, "It is highly unlikely that Bryan Singer will return to shoot the next Superman movie. (The director is finishing up Tom Cruise's Nazi film Valkyrie, and prepping The Mayor of Castro Street)."

News
>
Celebrity Gossip
January 04, 2008 02:09:06 GMT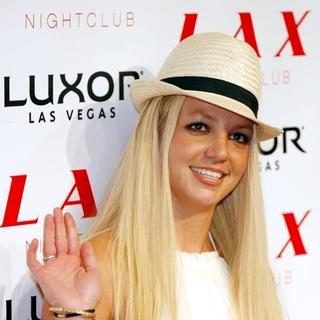 appeared Thursday, January 3 in the Los Angeles law offices of her ex-husband 's attorney for her long-awaited deposition in her child-custody battle.

The pop star was originally scheduled to start her deposition from 9:45 A.M. until 11:45 A.M. Didn't leave her home until after 10 A.M. Britney was 90 minutes late by the time she arrived at Mark Vincent Kaplan's offices in Century City, California.

News
>
Celebrity Gossip
January 03, 2008 09:56:51 GMT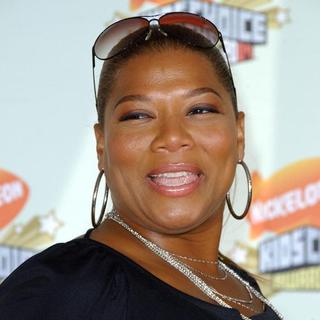 Though the 34th Annual People's Choice Awards has been canceled on December 17, 2007, it has been confirmed that will still be the host of the award show. It will be the 37-year-old rapper turned actress' second year of hosting the award show.

To ET Online, the Oscar-nominated actress stated, "It is the people's awards. That is absolutely what separates it from the others. It is an interactive awards show. Most awards are decided by a body of people. This one is decided by the American public - whoever wants to log on and vote."

News
>
Music News
January 03, 2008 09:46:28 GMT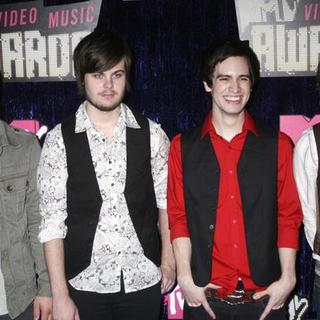 Panic! At the Disco posted an excerpt of their new material on their , allegedly one of those which will be included in their sophomore set. The song, which is in rough version, is called 'We're So Starving' and runs under one minute.

Explaining the song's status, the band posted on January 1: "This is not the final mix or version of the song, and it will undergo some change while we're in London, but we wanted to show you something from what we've done so far."

News
>
Movie News
January 03, 2008 09:28:32 GMT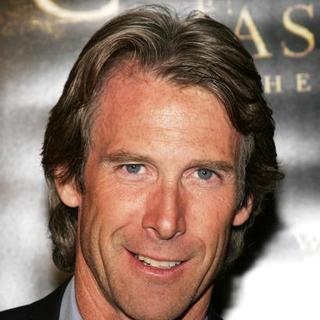 Having the sequel of hit action film "" under his sleeves, the helmer of "", Michael Bay, promises that the new installment of the adaptation movie will have lots of new and unique robots. The 42-year-old let out the hint as he posted a happy new year message on his .

In the posted message, it can be read, "The new robots are really really unique and there are a lot of them this time." The "Pearl Harbor" director also noted down that the movie sequel will be coming soon to theaters, and he thanked fans for the supports as well.

News
>
Celebrity Gossip
January 03, 2008 08:28:46 GMT
Is single and famous, has sparked rumors he's romancing Aussie model and actress . Not without reason, but the dating rumors are in all probabilities inspired by the fact that they've been spotted together at parties in Perth over the Christmas holidays.

"They weren't all over each other but they were sitting together and looked like they were together," an onlooker who saw Ledger and Gemma got together at Creatures Loft in Fremantle on Boxing Day revealed.

News
>
Movie News
January 03, 2008 08:24:39 GMT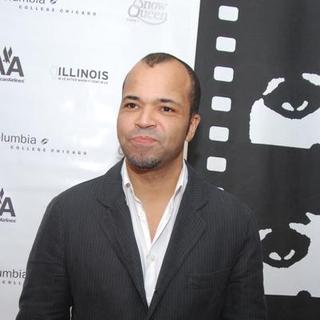 A studio executive has given out confirmation about several actors in their new project "Bond 22". According to Variety, it has been announced that the actor who portrayed CIA agent Felix Leiter in "", , will once again played the part in the upcoming James Bond film.

Meanwhile, it was also reported that Mathieu Amalric is indeed going to play as the enemy of in the movie. Apart from that, words are said that the producers, Michael G. Wilson and Barbara Broccoli, as well as the studios are about to cast a female lead, and a decision will be made within two weeks.

News
>
Music News
January 03, 2008 08:04:26 GMT

With Christmas holiday setting in, 's Seasonal album '' steps down from its five-week reign at #1 on Billboard Hot 200. With a 68 per cent drop in sales, 'Noel' is pushed to #3 this week, replaced by 's '' that moves 2-1.

Blige's eight studio album, in its second week after its release, sold 204,000 copies only seconded by ' '' that continues being in Top 5 since its release on November 13. Keys' album that came strong with her single 'No One' was sold 193,000 copies, 5k more than Groban's.

News
>
Movie News
January 03, 2008 07:48:07 GMT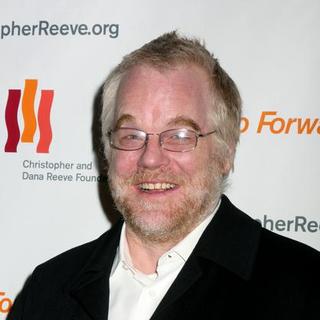 The "Red Dragon" star and the actor of "", are reportedly discussing the possibility of them playing a part in "Vanikoro". According to Bloody-Disgusting, the two acclaimed actors are in talks to join the cast of Xavier Gens' new film.

"Vanikoro" tells about the French explorer La Perouse whose ship Boussole was destroyed on a reef in Vanikoro, an island full of cannibals, along with most of his crew in 1788. A second ship called the Astrolabe was also shipwrecked. However, La Perouse and some of survivors managed to build a small raft from the wreckage and sailed away to safety.

News
>
Celebrity Gossip
January 03, 2008 07:33:19 GMT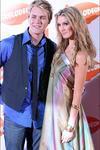 Initially planned to hold their nuptial in Bali, Indonesia, and Brian McFadden have to unfortunately postpone their wedding until 2009.

Confirmed the wedding cancellation, a representative for the pop princess claimed the couple's busy careers as the real reason for the delay, not McFadden's addiction to nicotine.

News
>
Music News
January 03, 2008 07:32:26 GMT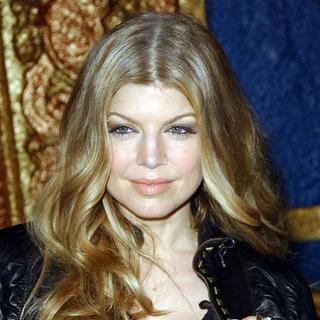 As the new year rings in, aka Fergie is looking for a new catchphrase that will replace her signature 'Fergalicious'. Her decision to eliminate the term comes with her new year resolution in 2008 to "just be less Fergalicious" that was posted in comedy video at FunnyorDie.com.

"It's kind of old now," Fergie said. "People have said it, they've gone into Burgerlicious, and all these things. It's so over, so last year. New year, new word. I've got to figure the new word out. But it will come, it will come."

News
>
Music News
January 03, 2008 07:07:30 GMT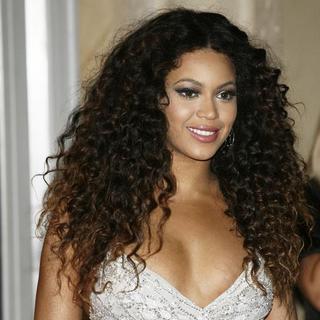 Stemming from a 2005 case where a relatively unknown songwriter filed a lawsuit against for copyright infringement, a new court decision has turned favorably for the ex-. Beyonce has won the case and, at the same time, the dignity of 'Baby Boy'.

Jennifer Armour claimed the Grammy-winning single used her material, titled 'Bad Boy', that was sent to several recording studios including Beyonce's label, Columbia Records. Evidence and comparison of the two songs have led to no case that can show their similarities.

News
>
Celebrity Gossip
January 03, 2008 06:59:19 GMT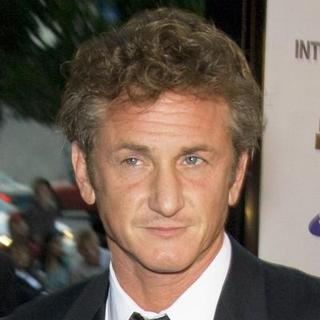 Having a great year in 2007 because his directorial film "" got brave reviews, marches on the new year with even better prospect as he is chosen to be the jury president of the 2008 Cannes film festivals. On Thursday, January 3, the organizers of the event revealed the news through a statement.

Regarding him being honored with the jury job, the Oscar winning actor said, "The Cannes Film Festival has long been the epicentre in the discovery of new waves of filmmakers. I very much look forward to participating." Meanwhile, to AFP, the Cannes festival's artistic director Thierry Fremaux said, "Penn represents the independent American cinema as well as a vision of America which we like."