News
>
Celebrity Gossip
February 19, 2008 07:16:25 GMT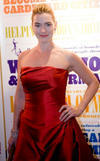 Has been praised for her Oscar gown taste, put on her Cardboard Citizens ambassador hat and dropped by the charity's fund-raising event at the Mandarin Oriental Hotel in Knightsbridge, London on Friday, February 15 in their honor. It was during that charity dinner that the actress had a dress designed by Vivienne Westwood for her sold for $40,000.

The stunning scarlet red satin gown, described as a "beautifully flowing deep red number", was sold just one day after fashion designer Vivienne showed her collection for the first time in ten years. The lucky mystery bidder soon had it packaged up as Kate quickly changed into an "ultra-chic all-black ensemble" following the winning bid.

News
>
Music News
February 19, 2008 07:15:21 GMT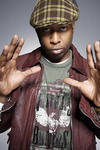 has pulled out another single and its music video from his charting album, "" (2007). The song "Hostile Gospel Pt. 1 (Deliver Us)" that samples electronic band Space's "Deliverance" receives its music video premiere.

The video opens with a scene in Lagos, Nigeria and about the song itself, Kweli who rapped "Hip-Hop is not a Nation" explained to Hip-HopDX.com, "I don't think we necessarily need to be a nation. A nation is bigger than a genre of music or a lifestyle. A nation requires nation-building. It requires real structure. That's not what Hip Hop is about. Hip Hop is about rebelling and being free - not that a nation isn't about being free, but nation-building needs leaders and I'm not sure that Hip Hop needs leaders."

News
>
Celebrity Gossip
February 19, 2008 06:51:36 GMT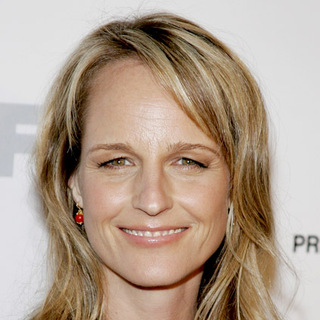 One more actress is added to the list of honored stars at the 2008 ShoWest Annual Convention. At the event held from March 10 to 13 at the Bally's and Paris hotels in Las Vegas, the Emmy and Academy Award-winning actress has been set to be awarded with the title of Breakthrough Director of the Year.

The 44-year-old actress will be presented with the kudo at the convention's Opening Day Luncheon on March 11. She is chosen to be given the prize following her latest film "", which was the opening film of the 19th Annual Palm Springs Film Festival. In the drama comedy starring , and , the star of "As Good as It Gets" took the role of the leading actress and most importantly the helmer.

News
>
Music News
February 19, 2008 06:32:57 GMT

Robin Antin, founder of successful all-girls group , revealed that the band have started recording their next album, the follow up to debut album "". Member who started her solo career, is also back as the sixth piece.

"We're in the studio right now," Antin said. "Nicole is 100% back with us. She actually never left. She was working on her solo stuff and it's out there and people will hear that, but she actually wants to focus on Pussycat Dolls right now. We all want to. We're going full force."

News
>
Celebrity Gossip
February 19, 2008 06:32:23 GMT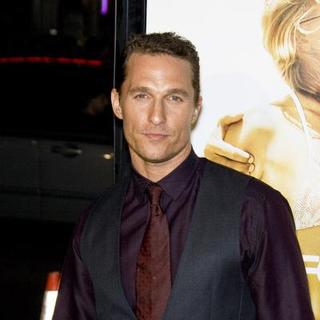 Is arguably one of the hottest hunks in entertainment industry, has no doubt to bare his chest for a new Dolce & Gabbana fragrance ad. The actor took his shirt off and revealed his trademark chiseled torso to promote "The One" for men.

The new ad campaign, to be unveiled next month, promotes a "real man's fragrance" packed with grapefruit, coriander, basil, cardamom, ginger, orange blossom, cedarwood, ambergris - and tobacco. "I wanted it to be a classic - not a banal classic but a classic men's fragrance that would last for years and be the type of scent women adore," fashion designer Stefano Gabbana said about the new fragrance.

News
>
Celebrity Gossip
February 19, 2008 05:07:24 GMT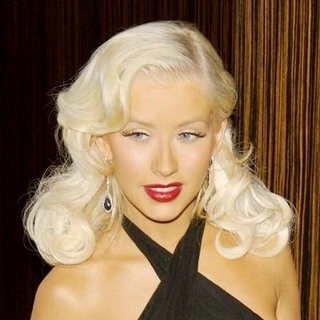 It costs People Magazine a really big buck to have pop superstar and her baby boy Max Liron Bratman featured on the cover of their latest issue. The publication reportedly paid the baby-momma $2 Million for the exclusive pictures of her son, featured on its February 15 , 2008 issue.

In addition to the cover shoot, People also obtained a photo of Max's nursery and a family photo, all of which made it worth for them to spend such amount of money. The other mega bucks baby picture is that of 's baby daughter Harlow Winter Kate Madden, which according to Gawker.com, cost People $1 Million.

News
>
Celebrity Gossip
February 19, 2008 04:39:00 GMT

It's been a while since was romantically linked to when his marriage to wife first hit the rock bottom. New rumor, indeed, surfaces by the hour that the once-rumored lovers have been hooking up again during the Valentine's week.

Travis was attending the Magic clothing show in Sin City promoting his label, Famous Stars and Straps, when he met Paris at the Jet nightclub on Wednesday night, February 13. Both of them, according to Gatecrasher, were later that day spotted sharing a kiss.

News
>
Celebrity Gossip
February 19, 2008 04:10:25 GMT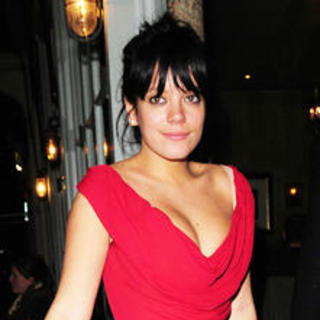 was seen leaving ex-boyfriend Ed Simons' house in London on Sunday morning, February 17 thus prompted rumors that she has rekindled her romance with musician. And while the report has not yet been confirmed, there comes a new report that the British singer has been snapped wearing a ring on her engagement finger only to fuel engagement speculation.

Allen and Simons began dating September last year. She was once pregnant with their first child together but suffered a miscarriage back on January 16, caused them to lose the not yet born baby.

News
>
Music News
February 19, 2008 04:03:07 GMT

Moments leading up to BRIT Awards are being highlighted with the announcement of its performers. British band have revealed that they will team up with U.S. R'n'B singer for a one-off special at the event held February 20 despite them being in different continents.

Frontman James Righton did admit some difficulties resulting from the long distance rehearsal. "It's been a bit of a funny one because she's in America and we're over here," he said. "They've got this funny idea of what our band sounds like and we've done three or four different versions. Her people kept sending versions back going 'No, this sounds more like you'. It's strange when someone thinks they're better at being you than you are!"

News
>
Celebrity Gossip
February 19, 2008 03:43:28 GMT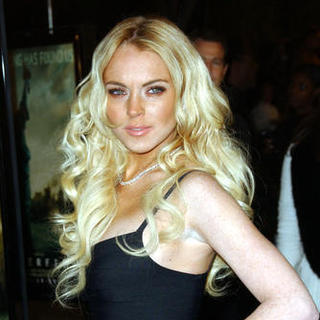 Has been keeping herself away from wide media coverage following her latest rehab stay, has resurfaced. The actress, who's considerably sexy, has bared all for New York Magazine's February 25, 2008 issue. She is following in the footsteps of famous blonde bombshell by recreating the late star's final nude photo-shoot.

The actress and pop star appears naked on the front of the magazine, covered up only by a see through pink scarf. The shoot was done by famed photographer Bert Stern, who also shot Monroe's "The Last Sitting" which was done shortly before she died.

News
>
Movie News
February 19, 2008 02:10:24 GMT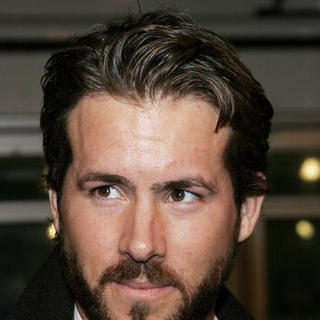 "" star is going to make special appearance in "". According to AICN, the co-star of in "" will star as the anti-hero character Deadpool in the action fantasy film.

If Reynolds indeed makes a cameo appearance in the Gavin Hood-directed film, he will be joining the lead stars, and , as well as recent casting members, and . A while back, the Canadian actor has expressed interest in portraying the mercenary in an interview with ComingSoon saying, "Basically for me there are two superheroes that I could play. One would be Deadpool, the other would be The Flash."

News
>
Music News
February 19, 2008 02:09:07 GMT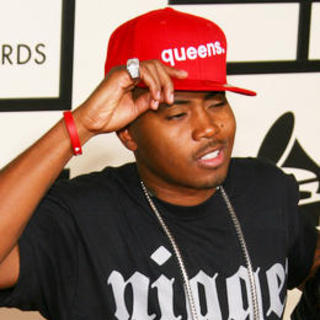 ' plan to release his studio album "Nigger" during the Black History Month this February has been squashed. The new album that created a controversy sometime ago with its bold title, will not be arriving until April 22.

"April 22," said Nas. "I'm over Black History Month. I think we are part of American History and we should have it all year 'round," adding "The timing couldn't be more perfect. Nobody's going to tell the truth about race relations if they're not offended or angered. Everybody's just hiding behind the veil of half-truths...They think that if you don't talk about it it'll go away."

News
>
Music News
February 18, 2008 09:53:35 GMT
Rumors are circulating that will also be tapped as one of the supporting acts of . According to MediaTakeOut.com, a source told them that organizers are negotiating with Brown's management to include him in the tour which could be one of the biggest-grossing events this year.

An insider told MediaTakeOut.com, "Chris will definitely be a part of the tour .... it's just a question of how much of a role he'll play." No representative from West or Brown's camp have commented on this.

News
>
Movie News
February 18, 2008 09:21:12 GMT
"Arrested Development" actor and the co-star of in "" have been signed to join in the sold-out campus tour "Will Ferrell's Funny or Die Comedy Tour" promoting the upcoming sport comedy movie "".

According to Hollywood Reporter, the two actors will be joining the film's star and comics , and Nick Swardson for the rest of the eight-venues tour. They will start performing as the tour resumes on February 22 at the University of North Carolina-Chapel Hill after a short break.

News
>
Music News
February 18, 2008 08:56:11 GMT
The year 2008 may see the return of alternative rock band, Alien Ant Farm. The band that had a brief hiatus in late 2006 had remained stale for almost two years but now have announced that the original members will team up over the Summer.

Best known for their rendition of 's "Smooth Criminal", the band will be back with two original line-ups that quit during their hey-day. Bassist Tye Zamora and guitarist Terry Corso are coming back for good.