News
>
Celebrity Gossip
July 30, 2007 02:16:00 GMT
hits another new low with his dog-fighting accusation. The football quarterback for the National Football League's Atlanta Falcons franchise has to unfortunately lose contracts with numbers of famous brands, including Nike and Reebok, who decided to suspend the sales of his signature apparel.

Nike Inc. and Reebok International Ltd. suspended their lucrative contract with Vick on Friday July 27th, just one day after he was pleaded not guilty in federal court to a charge of conspiring to run an interstate dog-fighting operation.

News
>
Movie News
July 28, 2007 08:13:13 GMT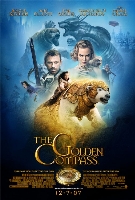 Giving a rare treat of showing an extended preview for its fantasy epic "" at this year's San Diego Comic-Con on Friday, July 27, New Line Cinema has delightfully placed the clip online for numerous fantasy fans out there to experience the same wonder and excitement as visitors of the convention have had.

Running about five minutes, the preview is posted on and shows lots of footage of daemons transforming as well as scenes from the final battle with the witches.

News
>
Movie News
July 28, 2007 07:40:16 GMT

Following the confirmation of "" cast earlier this week, Warner Bros. Pictures has delightfully brought an official website for the project on the net for fans to take a look at, it has been learned.

Featuring the synopsis and cast lineup of the movie, the reportedly will soon include the photos, the Comic-Con poster, and a Production Blog on the anticipated project, so keep visiting it regularly to finally get all of them then.

News
>
Music News
July 28, 2007 07:39:30 GMT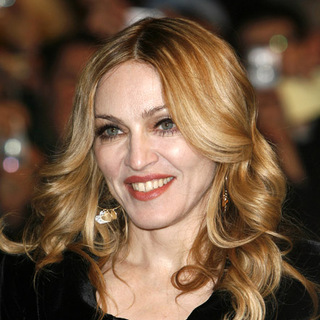 Proven to be highly anticipated, 's new R&B tune has leaked online along with its clip. "Candy Shop", a song featuring has found its way to video sharing websites but has since been retracted for copyright issues.

The song is said to be mixture of dance, pop and hip-hop sound. Madonna was heard chanting lyrics: "I'll be your one-stop candy shop/Everything that I got/I'll be your one-stop candy store/Lollipop/Have some more." and "Get up out of your seat, come on up to the dance floor, I got something to see. Come on up to the front, boy. I got I need candy in me."

News
>
Music News
July 28, 2007 07:12:57 GMT

As one of the big buzz acts in the industry, necessarily launch a new gig in U.S. According to the official website, the duo will play at Stubb's Bar-B-Q on September 16 as part of their U.S. Tour. Tickets to this show will go on sale on July 28.

In other news, the band are forced to re-locate for the September 18 gig in San Diego after local residents sparked concern for noise pollution. The venue is now changed to Coors Amphitheater where seating will now be general admission and all tickets purchased for The Embarcadero will be honored at this new venue.

News
>
Celebrity Gossip
July 28, 2007 07:12:31 GMT
can now all smile. The Atlanta Falcons quarterback was pleaded not guilty Thursday July 26th to conspiracy charges related to dogfighting.

Vick and three other men; Purnell Peace, Quanis Phillips, and Tony Taylor, were indicted Tuesday July 17th on charges related to illegal dogfighting. The foursome was all charged with competitive dogfighting, procuring and training pit bulls for fighting and conducting the enterprise across state lines.

News
>
Movie News
July 28, 2007 06:51:20 GMT
Fans of the caped crusader now can take early glimpse on the highly-anticipated "The Dark Knight" as a teaser footage for the superhero flick has surfaced on the net at a website called , a new site created as part of the viral marketing for the project.

Available in QuickTime version, the footage can be viewed in High Definition format in medium, high, and best quality. It is learned that the clip is the one that was attached to select prints of "" as announced before.

News
>
Music News
July 28, 2007 06:42:04 GMT

is giving a healthy dose of releases prior their alleged reunion. As many as three new titles are offered to their fans to endure the band's legacy in the past.

24 tracks presented in double CD format are comprised in a best-of package titled "Mothership". The weighty compilation that will arrive November 13 via Atlantic/Rhino is the representative of eight of the band's studio albums that were dated between 1969 to 1979. The tracks are personally chosen by surviving members Robert Plant, Jimmy Page and John Paul Jones.

News
>
Movie News
July 28, 2007 06:05:33 GMT

Seems the Abomination won't be the only supervillain the titular hero is set to face in "" for Universal Pictures and Marvel Studios reportedly have cast to play Samuel Sterns aka The Leader, one of the green goliath's major antagonists, in the project.

In Hulk lore, Sterns was once an ordinary human being with average intelligence who became a menial worker in a chemical research plant. Due to a gamma radiation accident, he then turns into a super-intelligent criminal with an oversized brain housed in a towering cranium using the name of 'The Leader'.

News
>
Music News
July 28, 2007 05:09:39 GMT

With one member down, is back as a quartet in an untitled album that will release its early impact. First single "Inconsolable", a piano ballad topped with rock sound will roam U.S. radio August 27.

Meanwhile, by member Brian Littrell last month, the full length album is scheduled for an October 30 release via Jive. The band will also celebrate their tenth anniversary under the label this year.

News
>
Music News
July 28, 2007 04:40:33 GMT

sought refreshment of their sound in Spanish churches. The British band moved from London to Barcelona, performed in front of churches, all to strengthen Hispanic theme for their upcoming album.

A message by the band's insider named Prospekt was posted online. It said: "The sights, sounds and flavors of Latin America and Spain have definitely been infused into this album." However, the band that also visited Chile, Brazil, Argentine and Mexico, will not have "maracas or castanets, but a vibrancy and colorfulness that owes much to the atmospheres of Buenos Aires and Barcelona. The effect is subtle but important."

News
>
Celebrity Gossip
July 28, 2007 04:36:57 GMT

Drama follows everywhere. The troubled pop star provoked media headlines yet again when she was caught up in an incident at a Las Vegas Strip resort involving one of his bodyguards and a paparazzi.

One of the star's bodyguards, named Cesar Julio Camera, was accused of grabbing and punching one photographer and pushing another into a wall at 11:55 a.m. Thursday July 19th at the spa at the Wynn Las Vegas hotel-casino.

News
>
Movie News
July 28, 2007 04:35:59 GMT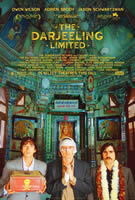 Constructing an intriguing line-up of film titles this year, organizers of the Venice Film Festival have officially revealed on Thursday, July 26 the full list of movies set to be presented at the event, held for the 64th time in its 75th anniversary celebration.

For In Competition section, there will be twenty one flick set to be featured in apart from the previously-announced "" which will be the opening film at the festival, all to encounter their world premiere. About half are either American or British productions, like "", "", "", "", "", and "."

News
>
Celebrity Gossip
July 28, 2007 04:12:50 GMT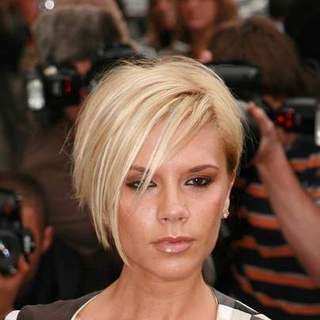 It's official. will cameo in the upcoming second season of "Ugly Betty."

The show's executive producer Marco Pennette has confirmed her joining the ABC dramedy series, saying she's going to star in its wedding-themed episode.

News
>
Movie News
July 28, 2007 03:25:55 GMT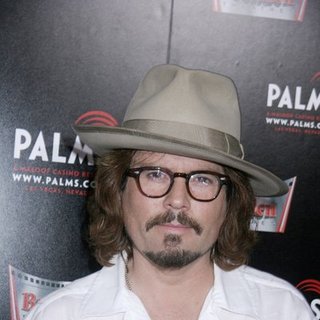 Obviously still in Warner Bros. Pictures' favor, has added one more film feature to work on together with the studio through his Infinitum Nihil shingle.

The two reportedly are set to develop "" based on a 1960s supernatural TV series of the same name created by Dan Curtis. Over 1,225 episodes, the show was recognized as a highly atmospheric, spooky soap that featured gothic horror staples like vampires, monsters, witches, werewolves, ghosts, and zombies.