News
>
Movie News
June 06, 2008 06:49:32 GMT

Italian director Dario Argento is considered to be one of the men with a special touch in the industry of modern horror and slasher movies. On Friday, June 6, he is going to screen his latest horror movie "". But, before people start flocking the selected theaters, Myraid Pictures give out three clips from the gory tidbit.

The clips are considerably longer than the usual snippets put out for other films since the shorter one runs for more than 40 seconds and the longest takes about one and a half minutes to be viewed. From all three footages provided, the one that requires a strong stomach is the first one which is extremely bloody. Meanwhile, the other two aren't exactly showing the bloodshed, instead they help to build up the terror. The second clip offers an idea behind the movie and the third may raise some eyebrows.

News
>
Music News
June 06, 2008 06:26:06 GMT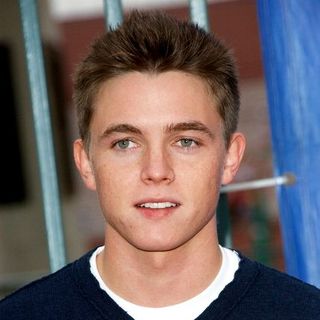 Closing to the due date for the 2008 MuchMusic Video Awards (MMVA), the organizers have finally announced the full list of the Awards presenters. Included on that list, is famous pop singer/songwriter .

Beside Jesse, other top names that are also being tapped as presenters for the event are the likes of , , and many more. Before fulfilling their presenting duties those celebrities will have to show off their best looks to the cameras and fans at the Awards red carpet which starts approximately one hour (8 P.M. ET) before the main event begin.

News
>
Celebrity Gossip
June 06, 2008 05:03:50 GMT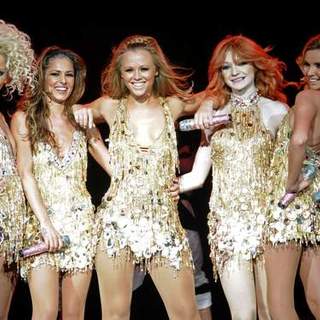 are making their way to invade the small screen. The all-girl group reportedly is in talks to host their own chat show for the BBC.

The British pop music act is said to have received an offer, worth more than $1 million, from the BBC to front their own TV show. The eight-part TV special is about to be called "An Audience With Girls Aloud," it has been claimed.

News
>
Celebrity Gossip
June 06, 2008 04:51:56 GMT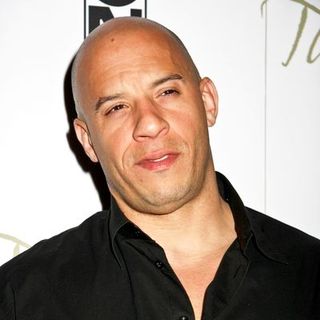 This just in. has become a father for the first time. The actor and his longtime girlfriend, model Paloma Jimenez, have welcomed their first child together, a baby girl on April 2.

A representative for Diesel broke the news to People. Other details of the infant are being kept under wrap though.

News
>
Movie News
June 06, 2008 04:49:49 GMT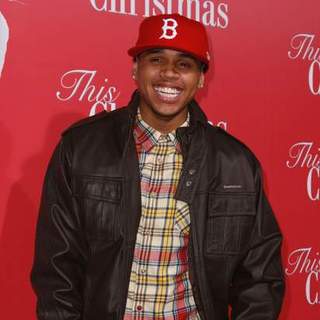 is probably the hottest young R 'n' B singer nowadays. His killer-dancing moves that he has showcased in many events have wooed women of all ages and his performance in Christopher B. Stokes' "" has impressed many dance choreographers. Now, the 19-year-old singer is said to be in talks to appear in another feature film to expose his dancing moves.

In an interview with Shane Sparks, MTV unraveled that the "With You" hitmaker is the frontrunner for the lead role in the "Served" choreographer's next feature film project entitled "The Jump-Off". "Chris Brown is up for the lead guy on it," claimed the "America's Best Dance Crew" judge. The judge/choreographer of television dance competition "So You Think You Can Dance" further explained that Brown was the one who firstly expresses his interest in the project. Of it, Sparks said, "He called us. Now, we just need to make sure everything is right for him. He was very interested in the movie, and if he comes aboard, it's going to be the hottest movie ever made. Trust me."

News
>
Celebrity Gossip
June 06, 2008 04:31:54 GMT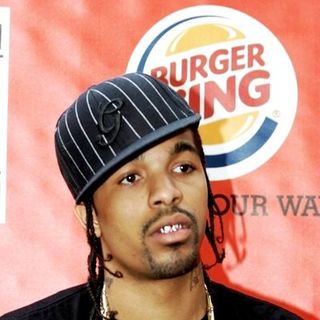 A manager for has poured cold water to previous reports that the hip hop artist was involved in a near fatal car accident in his hometown Tuesday, June 3. Denouncing the false report, the manager insisted Lil' Flip is very healthy.

As reported earlier, Lil' Flip was injured in a car crash occurred on Southwest side of Houston. His unidentified car was to said to be totaled with Flip himself was quickly rushed to hospital where he was treated for neck and wrist injuries.

News
>
Music News
June 06, 2008 04:17:44 GMT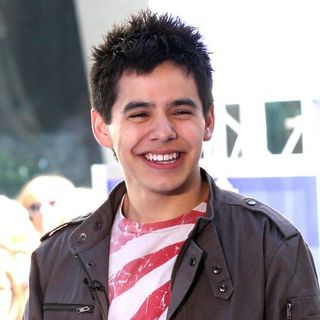 The intriguing battle between two Davids on the recent American Idol seventh season finale, could continue once again outside of the talent show. Both and seem set to compete in making and selling new albums, after Archuleta has followed Cook's footsteps and signed with the same record label as his rocker buddy which is 19 Recordings.

Commenting about the record deal Archuleta told the press, "Signing a record contract with 19 Recordings/ Jive Records is truly a dream come true. Being a fan of 'American Idol' since season one and admiring the alumni, I am honored and humbled to be a part of that group. I'm really excited to start working on everything." Reports also said that the upcoming debut LP of the 17-year-old singer could be released later this year after he finishes his American Idol tour.

News
>
Movie News
June 06, 2008 03:49:32 GMT
Making a superb breakout in the music industry at the tender age of seventeen with her debut album "", following it with another massive success with "" and "", and setting a new fashion trend with her unique taste of clothing, it is fair to say that is indeed a princess of the pop punk music. However, it seems that the 23-year-old won't settle with only a career in singing business as she tries to break out to the film industry.

Recently, the "Complicated" songstress has nailed a major role in a feature film. Though details of the movie in which Lavigne portrays the lead character are still unclear, the singer herself admitted that her character would be "deep and dark" and would be different from any other previous character she had played before. To The London Paper, the chart topper confessed, "I've got a film role coming up - something you wouldn't expect from me, something deep and dark."

News
>
Celebrity Gossip
June 06, 2008 03:46:47 GMT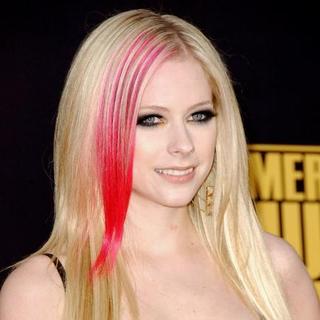 From a songstress to perfume creator, that's . The Canadian songbird has just inked a deal with Procter & Gamble Prestige Products to launch her very first fragrance.

As stated by Heike Hindenlang, who serves as the global marketing director for Procter & Gamble Prestige Products, Avril's scent is expected to hit the stores in the second half of 2009. The scent, still according to Heike, will be directed towards consumers in their early teens.

News
>
Music News
June 06, 2008 03:28:06 GMT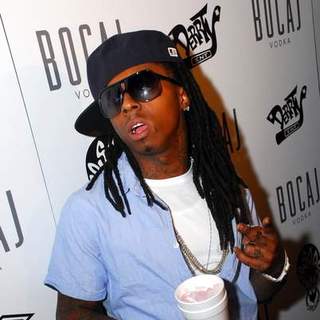 After re-claiming its top spot on the Billboard Singles chart last week, it seems that doesn't want to let it go just yet. This week, the rapper's "Lollipop" still holds its position at #1 with strong contenders still comes from with her "Bleeding Love" at #2.

The biggest treat that could endanger Wayne's top spot, comes from 's "Viva La Vida" which climbs 7 places from # 10 to #3. Another big jump on the chart this week, comes from with her song "I Kissed a Girl" that rises from #21-#5.

News
>
Movie News
June 06, 2008 03:09:36 GMT

With the immense success garnered by the first two installments of "High School Musical" franchise and the high anticipation for the upcoming "", it is obvious why Walt Disney Pictures are so eager to produce the fourth movie long before the third flick has even hit the production. However, on the upsetting side of the news, it has been hinted from the beginning that some of the original actors may not be coming back for "High School Musical 4".

Back in January 2008, one of "HSM" stars has revealed to MTV that "Senior Year" would be his last participation in the drama musical series. Recently, when doing another interview with the entertainment network, the 20-year-old showed no sign of changing his mind. In fact, he added that he believes most of the original cast may move on to other project following the completion of the third film stating, "This is probably going to be the last one for a lot of the cast. It's graduation, a lot of us have to move on."

News
>
Celebrity Gossip
June 06, 2008 02:59:10 GMT
Max Liron Bratman, the son of famous pop singer , is about to make his TV debut. The infant, who's just 4 months old, makes his TV debut alongside his mother in a public service announcement (PSA) which is shot for Rock the Vote campaign, which aims to engage young voters in the U.S. political process.

In the PSA, Max is wrapped in an American flag and cradled in Aguilera's arms as she sings a lullaby version of "America the Beautiful." The advertisement, which is scheduled to run at the end of the month, ends with Aguilera making a call "to make history" and "rock the vote."

News
>
Music News
June 06, 2008 02:41:29 GMT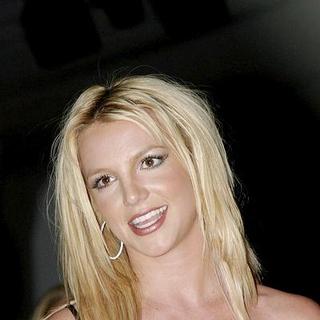 Although still busy finishing the recording for her new studio album, managed to spare a little bit of her time to shoot a video clip. Only this time it won't be for her own music video but for ' "When I Grow Up".

The news was reported by Usmagazine.com that said that the pop singer's scene won't be that much as she only appears as cameo. Moreover, a source who told the website also stated that the shooting for Britney's scene has been done on Wednesday, June 4, in Burbank, Calif. "In the scene shot, Britney is driving in a car. They all wave at each other as they are passing in traffic-that is it. It is genius and you will love it!," the source said.

News
>
Celebrity Gossip
June 06, 2008 02:18:42 GMT

It's over. The love relationship of and has come to an end, it's been confirmed.

A representative for Karina confirmed the couple's split to E! News, saying "Karina has parted ways with her two-year relationship with Mario Lopez. The relationship wasn't heading in the right direction." As for Mario, he issued his own statement about his split from the dancer. Through his representative he said, "Karina and I have the utmost respect for each other. She is a phenomenal and talented woman. I support her always and feel blessed to have her in my life."

News
>
Movie News
June 06, 2008 02:12:30 GMT

With the kicking off of the production, buzzes around the production of "" sequel hyphened up. On Thursday, May 5, DreamWorks and Hasbro announced the official title of the sci-fi action sequel. The Michael Bay-directed movie will be known as "".

Along with the outing of the name, it is also revealed that a key character from the first movie will be making a dramatic comeback for a revenge. Some online publications suggested that if observed from the title, it is possible that Megatron, the fallen Decepticon leader, is the one who is going to be brought back to the follow-up movie. On the similar speculation on which robot reappearing on the sequel, earlier it is rumored that autobot Jazz will be raised from the death.