News
>
Movie News
January 10, 2007 03:05:17 GMT
Not to be confused with James Cameron's "", "Sixth Sense" director M. Night Shyamalan turns out to also have intention to develop a big screen project using the same name under Paramount's MTV Films and Nick Movies banner.

Titled "Avatar: The Last Airbender", the flick is based on the Nickelodeon's popular animated TV series created by Michael DiMartino and Bryan Konietzko. The show revolves around the adventures of the successor to a long line of Avatars, the spirits of the planet manifested in human form, who have to save his world from Fire Nation.

News
>
Movie News
January 10, 2007 02:49:36 GMT
Forming a solid pact, Ed Bass one of the producers behind "", and Karen Sharpe Kramer, the widow of director Stanley Kramer, are both set to develop "", a sequel to the late filmmaker's comedy classic "It's a Mad, Mad, Mad, Mad World."

Like the 1963 film, the project will be a large ensemble feature mixing comics and dramatic actors. The premise is said to center on the descendants of the characters from the first movie who get thrust into another madcap chase to find a cache of money. Meanwhile, George Barris has been assigned to design cars for the movie.

News
>
Celebrity Gossip
January 10, 2007 02:42:57 GMT
Mr. Blackwell dubbed and her former best pal , "style-free and fashion deprived," and thus the fashion expert thinks they deserve the title of "Worst Dressed" celebrities. Having such same quality, both stars tied for the No. 1 spot on Mr. Blackwell's 47th annual "Worst Dressed" list released Tuesday, January 9th.

Elsewhere on the list is Prince Charles' wife Camilla Parker-Bowles who is deemed the second-worst dressed celeb, with a less than flattering reference as "the Duchess of Dowdy." At the 3rd spot is , who is scolded by Blackwell for turning "from adorable to deplorable." Next, there are , , and , who are ranked 4, 5, and 6th.

News
>
Celebrity Gossip
January 10, 2007 02:14:00 GMT
and DJ AM dating? Could be. The twosome, who reportedly making music together, apparently go more than just friends as they have been spending a lot of time together since the new year.

Mandy, who's been reported to work on reconciliation with ex-boyfriend , has been spotted hanging out with AM in West Hollywood. It was obvious to everyone that the beauty was very happy at that time.

News
>
Movie News
January 09, 2007 09:53:34 GMT
Previously reported to have shown interest in reprising her role as the title character in the third installment of "Bridget Jones" series, has firmly denied that she is set to star in the project.

"It's like all the other rumours-it's simply not true," she told ITV. "It seems there is some kind of talk, but it's not with the people who make the movie or write the books."

News
>
Movie News
January 09, 2007 08:56:18 GMT
Encouraged by the satisfying outcome of "" which has already passed $20 million mark in France, Luc Besson has openly revealed that two follow-ups to the flick are now officially in the development, Variety has reported.

Taking out a four-page ad in a French trade magazine, the famed filmmaker announced that the two sequels are titled "Arthur and the Vengeance of Malthazar" and "Arthur and the War of Two Worlds" with the former set to come up in 2009 while the latter by one year after.

News
>
Celebrity Gossip
January 09, 2007 08:40:11 GMT
British pop star reportedly is in close talks to be the new frontwoman to Nike's new advertising campaign.

Rumors on the street say, the singer has received dozens of free gifts from Nike while the sportswear giant is considering on the possibility of using the outspoken star as a face of their future projects.

News
>
Celebrity Gossip
January 09, 2007 08:13:06 GMT
and have committed to enjoy "Holidays in Handcuffs" together. The twosome have inked deal to star in the ABC Family original movie, which is set to begin principal photography this month in Calgary.

As of Hart, the actress will portray the part of Trudie, a would-be painter stuck working as a waitress, whereas Lopez is set to play Clay Martin, a customer Trudie kidnapped.

News
>
Movie News
January 09, 2007 08:10:36 GMT
Making a quick step in jumping to his next acting stint after his debut in "", has reportedly landed a role in family-friendly holiday feature "This Christmas (2007)" which sees him once more sharing screen with "Yard" co-star .

"We're doing another movie together," Short confirmed while joking that he and Brown are on their way to becoming the next and . "It's great to keep us working together; we're trying to be the new, young rat pack."

News
>
Movie News
January 09, 2007 07:54:16 GMT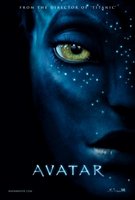 Although James Cameron previously stated that his next project of "" would not come up until summer 2009, it does not mean that he puts the film feature out of his priority at all.

The Hollywood Reporter has revealed that the renowned filmmaker, who has spent a decade to develop the story, is set to get the project into production in April this year. Filming reportedly will take place in and around Los Angeles also in New Zealand with and as the leadstars.

News
>
Celebrity Gossip
January 09, 2007 07:40:45 GMT
The fruit of her hard work earned a star on the Hollywood Walk of Fame. The two-time Oscar winner received the ultimate sign Monday January 8th.

"I remember my mom using a roll of quarters to call agents from a pay phone and telling agents they should sign me," the movie star said during the ceremony. Her star is the 2325th on the Walk of Fame.

News
>
Movie News
January 09, 2007 07:28:29 GMT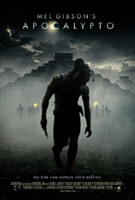 Ending the dispute concerning the nonexistence of viewer restrictions on "" in the country, an Italian court has temporarily ruled that youths under age fourteen are barred from watching the gory film, overthrowing the decision made by local cinema board of review that considered it fit enough for children.

Marco Ramadori, a lawyer for Codacons, the consumer group which brought the case to the court in favor of setting an age-limit, remarked yesterday, January 8, that the ban is valid until January 17, after which a panel of judges is expected to make a final ruling on the case.

News
>
Celebrity Gossip
January 09, 2007 07:01:59 GMT
has turned his attention into the literary world. The rapper attended a book signing at New York's Borders bookstore Thursday January 4th to mark the launch of a series of fictional books, based on former members of his group , he has co-written.

The titles already been released include "Death Before Dishonor", "Baby Brother" and "The Ski Mask Way". The first three novellas to be published in collaboration with MTV and Pocket Books are said to represent merely the beginning of Fiddy's story.

News
>
Celebrity Gossip
January 09, 2007 06:34:27 GMT
surely is having something big and great in her mind concerning her comeback to music scene. No joke, she seemingly eyeing a breakthrough as she reportedly is planning to chronicle her anticipated comeback by means of a reality show.

As of her new project, it is said that it won't be the same with "Chaotic", the one she did with estranged husband . It will instead something similar to Donald Trump's "The Apprentice." The show would involve contestants working closely with spears as she goes about her daily routine.

News
>
Celebrity Gossip
January 09, 2007 05:59:55 GMT
Talk is heating up that is pregnant with her first child with country singer husband . The speculation comes to the surface soon as the actress was spotted doing some baby shopping at Petit Tresor.

Among the items Kidman bought are a $420 leather Mia Bossi diaper bag, along with a mobile, baby slippers and a green velour frog coat. The movie star reportedly placed the orders through an assistant, and the baby goods were delivered at her doorstep.