News
>
Celebrity Gossip
June 28, 2008 03:15:40 GMT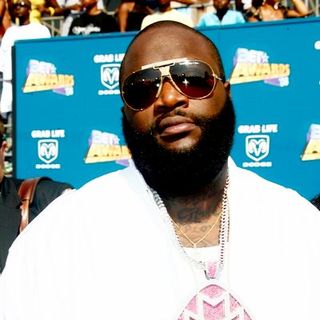 No engagement exists. has slammed Internet reports earlier this week that claimed he's engaged to female rapper .

Print publication Hip-Hop Weekly broke the news in the cover story of its latest issue last week that Ross already engaged to Brown and they were set to make public their engagement during the airing of the BET Awards Tuesday, June 24. It, furthermore, claimed that she has left her northern New Jersey home to live with the rap artist in his Miami mansion.

News
>
Music News
June 28, 2008 03:09:43 GMT

R 'n' B boy-band , have just got their new music video premiered on FNMTV on Friday, June 23. The clip was made to accompany the group's second single "Since You've Been Gone" and it was directed by Erick White.

The clip tells about the love stories from all of the group members who shouted about their feelings about their girlfriends. It seems that most of the scenes for the video ware being shot in a hotel, where in most part of the clip the band can be seen singing on top of the hotel roof.

News
>
Music News
June 28, 2008 02:23:45 GMT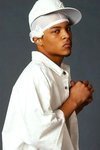 The new clip for 's first single "No Matter What" has just been premiered on Friday, June 27 via FNMTV. The video was shot in Atlanta, Georgia and was directed by Self/James Lopez.

The clip was made in a rather simple way as in most of the scenes it only shows T.I. rapping the song lyrics in a studio set background. The special feature on the clip is a short scene of the rapper's life experience footages that ware screened in the background wall of his set.

News
>
Celebrity Gossip
June 28, 2008 02:19:38 GMT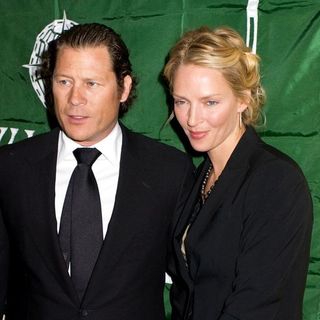 is one step closer to walk down the aisle for the third time. The actress is engaged to her financier boyfriend Arpad "Arki" Busson.

New York's Daily News was the first to report the engagement, quoted the star's representative Stephen Huvane as saying Friday, June 27, "I can confirm she is engaged." The ring Uma received from Busson to mark their engagement is an 8-plus carat center stone surrounded by 20 smaller stones, People reported.

News
>
Movie News
June 28, 2008 02:16:10 GMT

Walt Disney Pictures have started to preview their forthcoming new computer animated film "" in the big screen with the theatrical release of their other animation movie "". Giving similar chance for those who haven't gone to the theaters, the mouse house also let out the trailer through the virtual world.

Opened with a telephone ring, the video footage shows scared-looking Penny whose voice is filled by rising star answering the phone while sitting on a bench with her dog, Bolt, in the middle of a park. The phone call is from Penny's father assuring that everything will be fine because she has Bolt with her. After a brief explanation that he has altered Bolt into a superdog, the adventure of the two continue until Penny is kidnapped by the villain.

News
>
Movie News
June 27, 2008 09:44:00 GMT

Before LionsGate Films' "" gets its world premiere at the Fantasia Film Festival sometime in early July, a new trailer of the musical thriller has been premiered. Providing a background story for the viewers, the trailer gives out a much better look into the film than .

Compared to the earlier released teaser, the video footage manages to bring an original taste as well as stunning footages. The compilation of clips combines comic book styling and snippets from the film. It is also focused on the epidemic hitting the planet and Shilo Wallace, the girl who is trying to find the cure of her rare blood disease sickness.

News
>
Music News
June 27, 2008 09:31:04 GMT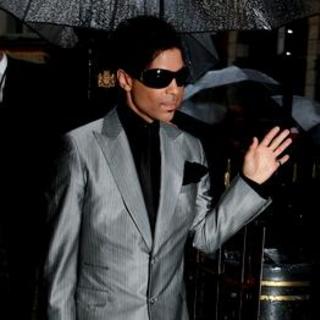 Veteran singer, caught himself in another legal battle as this time he decided to sue a Norwegian record company, C+C Records over copyrights infringements. The 50-year-old singer was upset because the company released a 5-CD cover album of his songs titled "Shockadelica: A 50th Anniversary Tribute to the Artist Known as Prince" without asking an approval first.

The company did actually send Prince a copy of the record but it was after they dropped about 5,000 copies to the market. Knowing that his songs have been illegally used, the singer asked that the cover album is pulled out of the market and all copies of it to be destroyed.

News
>
Movie News
June 27, 2008 08:57:01 GMT

Compared to the other much anticipated movies, "" may be one of few that has done a pretty good job in guarding its plot line and other little details that may hint any spoiler to the film itself. Though many fans and sci-fi movie lovers are wondering how the eleventh film will look like, not much has been really shared. Still, amidst the anticipation comes a flicker of light with a report from Harry Knowles of AICN sharing what he has seen of the prequel and what should be expected.

Getting a special chance to get a look into some of "Star Trek" footages which are still in the editing room, Harry indicated that from about the 7 minutes of different clips showed, the unfinished footages have presented a promising look for the film. At one part, he praised J.J. Abrams' work on making the Enterprise's bridge to look real. "For the first time in the history of Star Trek, [the bridge] looked amazingly functional. It echoes that classic Trek look - but imagine if you handed that design to the folks at APPLE and said...Make it really work," he commented.

News
>
Music News
June 27, 2008 08:49:03 GMT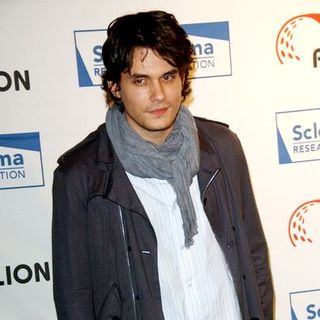 It seems that fans are set to feel devastated by recent reports claiming that the rocker is planing to retire soon. According to the news, John could be ending his career in the music scene after he finishes his current tour.

That news surfaced after the rock singer himself stated in an interview with USA Today, stating that he might not be releasing anymore albums. "I'm not sure when I'll come back with another record. I feel like I've done everything I can do with this set of tools," he said.

News
>
Celebrity Gossip
June 27, 2008 07:57:16 GMT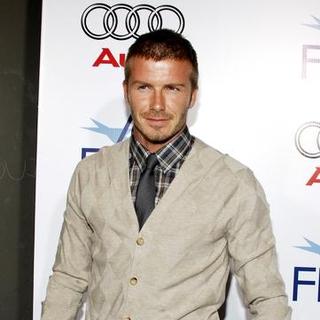 is set to launch his own brand of water, it's been claimed. The Mirror reported the soccer god has been considering to end his sponsorship deal with soft drinks giant Pepsi to begin working on his own brand of bottled water.

Pepsi, nevertheless, is keen to hold on the sports star and currently in negotiations to persuade him to stay. The firm even is reported to be willing to help David launches his own mineral water brand.

News
>
Movie News
June 27, 2008 07:53:16 GMT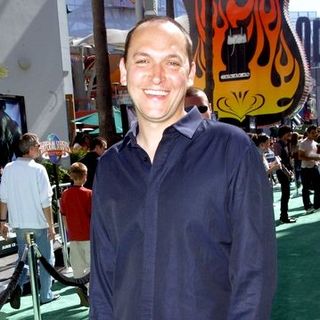 Having delivered another successful blockbuster movie "", director Louis Leterrier quickly jumps to do another feature film project. The man behind the action film "The Transporter" and its sequel has been signed to helm a mythical movie "".

For the remake of 1981 Ray Harryhausen's movie of the same name, the filmmaker is going to team up with producer Basil Iwanyk. He will also helm the reboot based on the script provided by Lawrence Kasdan. It is further said that in directing the movie, he will be using the same techniques used for the shooting of "", the green screen techniques.

News
>
Music News
June 27, 2008 07:42:25 GMT

revealed an exciting news to rap music fans as on a recent interview the rapper said to the press that his mentor, 's long awaited record "" has been finished. Revealing the news, Snoop said in a statement, "That record is real, it's coming."

Snoop then said that at first, just like many people, he too has some doubts about the long delayed LP saying, "I was starting to doubt it myself and then I went up in there and he played so much music for me it knocked my head off." Moreover, he added that the new record is worth waiting for stating, "I see what he got them waiting for, it's on and poppin'."

News
>
Movie News
June 27, 2008 06:54:21 GMT

For the fourth time in a row, Death is once again lurking in the corner refusing to let go those whom he has set his eyes on. This time, he will be coming to the big screen on the summer of 2009 with the release of 3-D "Final Destination 4" on August 14, 2009.

With the particular schedule, the fourth supernatural thriller about teenagers who foresee their death will be the second 3-D movie released on the 2009 summer. It follows Alexander Aja's horror thriller "" which will let out its hair-raising story on July 24, 2009. The flick also became the third 3-D horror film to be released in 2009. The first is -starrer "My Bloody Valentine" that is set for January 23, 2009 theatrical screening.

News
>
Music News
June 27, 2008 06:38:55 GMT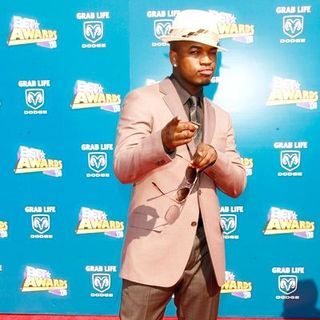 expressed his admiration to his music idol in a musical way by writing a tribute song that will be included on the R 'n' B singer's new LP "", set to be released on August 5. The singer/songwriter revealed that news in an interview with MTV as he was explaining about the songs on his upcoming record.

The song that the the singer/songwriter dedicated to the king of pop is titled "Nobody" and it has a different story compared with his previous single "Closer". Speaking about the scenario of "Nobody", Ne-Yo told MTV, "Say she didn't give you anything, but instead she just started dancing, and it was the most amazing thing you've ever seen. It's like she's untouchable, like it would be a sin to touch her or dance with her, with what's going on with her right now."

News
>
Celebrity Gossip
June 27, 2008 06:27:01 GMT
got a job offer. The wannabe rapper is offered a modeling job by Christopher Brian Collection, reportedly worth a seven-figure cash.

In Touch Weekly exclusively reported that ' ex-husband has been offered to be the new face of Christopher Brian denim. The publication quoted the denim brand co-owner Chris Stokes as saying, "We feel Kevin would be a great model for the line."