News
>
Movie News
February 25, 2008 02:00:22 GMT

TriStar Pictures' thriller "" proved its domination at the best of the worst awards event as the film featuring the leading starlet took away 8 out of 11 prizes given at 28th annual Golden Raspberry Awards on Saturday, February 23. Bringing home 8 Razzies in a single awards year, the film broke the previous record held by "Showgirls" and "Battlefield Earth" which each won 7 Razzies before.

Nominated for 9 nods, "I Know" made a clean sweep on the non-performance categories the film was nominated for. The film was hailed to be the Worst Picture of the Year beating out "", "", "" and "Bratz". Further, "I Know" brought Worst Director prize for its helmer Chris Siverston. It also topped the Worst Remake or Rip-Off, Worst Excuse for a Horror Movie and Worst Screenplay.

News
>
Celebrity Gossip
February 23, 2008 07:10:07 GMT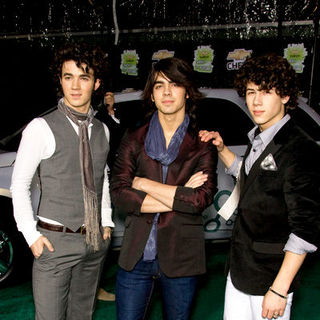 The fraternal members of the ; , , and have all vowed to abstain from sex until marriage. Discussing that matter to Details Magazine, the threesome even reveal that they are all virgins.

In an interview for the March 2008 issue of Details, Joe said he and brothers Kevin and Nick wear purity rings as "promises to ourselves and to God that we'll stay pure (until) marriage." The rings are "just one of our ways of kind of like being different than everybody else out there," Nick was quoted as saying.

News
>
Music News
February 23, 2008 06:34:33 GMT

Unhappy with the way a Maxim's writer has reviewed their new album "", have released a statement lashing out the publication on their official site. The album received two-and-a-half stars out of five in the review despite the fact that the writer reportedly has not listened to the CD.

"The writer - who has not heard the album since advance CDs were not made available - wrote what appears to be a disparaging assessment anyway, citing, 'it hasn't left Chris Robinson and the gang much room for growth,'" read a post on the band's . The review appears on the March issue of the magazine.

News
>
Celebrity Gossip
February 23, 2008 06:29:03 GMT
Another music figure has been involved in a run-in with the law during this week. In addition to who was arrested on Tuesday, February 19 for reckless driving, was ticketed by police outside of a New York nightclub on Wednesday night, February 20 for possession of marijuana.

According to the New York Post, the rapper was handed a desk appearance ticket on Wednesday after he was caught smoking marijuana by the NYPD. New York police could not immediately confirm the incident and Snoop's lawyer Donald Etra declined to identify the club.

News
>
Music News
February 23, 2008 06:01:14 GMT

The end of last year, there were rumors that U.K. act will reunite with all the original members on board. Member Ray Davis has put a break in this, saying that fans should not get their hopes up too high.

Ray admitted that there indeed have been several discussions regarding the reunion with guitarist Dave Davies, bassist Pete Quaife and drummer Mick Avory. However, Dave is still recovering from his stroke in 2004 although he had shown some progress and starts playing.

News
>
Celebrity Gossip
February 23, 2008 05:59:04 GMT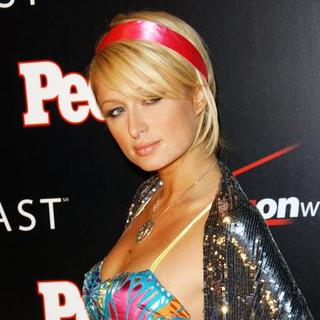 New couple alert, and . Rumors on the street say the celebrity socialite is hooking up with the frontman who recently ended his engagement to longtime girlfriend .

Life & Style is reporting that Paris and Benji hooked up on Thursday night, February 21, while partying at Villa nightclub in L.A. The hotel heiress was with sister and a large group of girls. An eyewitness told Life & Style, "When she saw Benji, she only had eyes for him. She walked over and gave him a huge kiss. It was over the top and lots of tongue was involved!"

News
>
Music News
February 23, 2008 05:11:41 GMT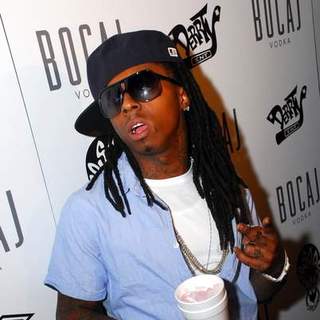 Once again has put on a new release date for his new effort, "" which was originally intended for January. The much-delayed album is now arriving in April and Wayne has some explanation for the delays.

"I make it worse for Universal (Records)," Wayne spoke to MTV on his tour bus. "I keep doing new songs every other day. I don't stop working, so I don't know when they gonna get that. Everything I do be better than the last, like, 'Oh, this gotta make the album!' "

News
>
Celebrity Gossip
February 23, 2008 05:10:17 GMT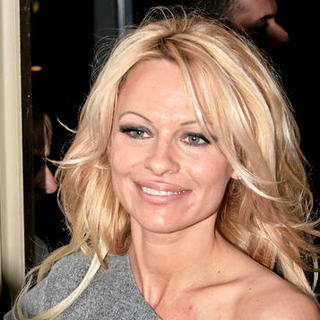 's Website, , which mysteriously disappeared over a month ago has been replaced. The busty star has relaunched her Website with a tribute to actress-turned-animal activist , it has been reported.

The so-called has been claimed to be the new "official" web portal of the former "Baywatch" star. In it, the actress will post regular journals about her colourful life.

News
>
Movie News
February 23, 2008 05:01:48 GMT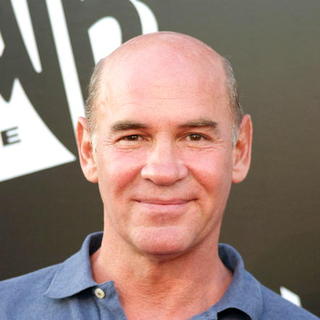 Though keeping much information as secrets, reports from the upcoming sequel of sci-fi film "The X Files" that is yet to be titled "" often revealed key details of the movie as now it was said that has been signed in. According to X-Files News, the 55-year-old actor will be reprising his renowned character Walter Skinner in the sequel.

Pileggi used to portray FBI assistant director character in the science fiction television series created by Chris Carter. As Skinner, he becomes a former Marine and Vietnam veteran who directly supervises the two leading FBI agents, Dana Scully and Fox Mulder. The outing of Pileggi's coming back was revealed by the retrieved by the X-Files News.

News
>
Music News
February 23, 2008 04:45:08 GMT

's cryptic message on their earlier this week that announced their has led to many speculations, including a break-up. In anticipation to this, frontwoman Haylie Williams has posted another message confirming that they are not splitting up.

Williams insists that they were just hitting rock bottom and therefore decided to be honest with their fans. However, when gossips started mushrooming about their plan to part ways, Williams set the record straight. The post read: "Since we posted the last entry, we've gotten tons of phone calls and people posting things on websites saying that we are breaking up. i just want to make it clear, though, that by posting two nights ago we weren't saying the band was over."

News
>
Movie News
February 23, 2008 04:20:47 GMT

Earlier, many reported that the trailer of upcoming superhero flick "" was going to be air attached to "Lost" on February 21 night as Marvel News let out the apparently false information. Following the airing of the hit drama television series, Marvel updated its reports correcting the date of the trailer premiere.

On February 22, the movie news site noted that the brand new trailer of the Paramount Pictures' film will be outed along with the next week's episode of the Emmy Award-winning drama series. The updated news read, "The brand new "Iron Man" movie trailer premieres during the Feb. 28 episode of "Lost" on ABC. "Lost" kicks off at 9 p.m. Eastern/8 p.m. Central. Don't miss a minute of it!"

News
>
Celebrity Gossip
February 23, 2008 04:15:19 GMT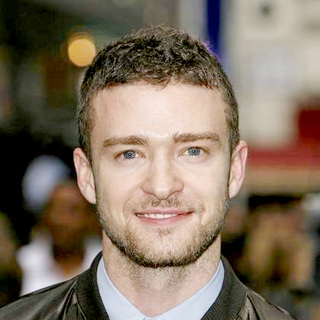 Parfums Givenchy is planning to bring sexy back to its scent portfolio by recruiting to front its new men's fragrance. The pop star has been unveiled as the new spokesmodel for the fragrance house, joining actress in Parfums Givenchy's celebrity spokesmodel stable.

Justin, who's popular for his hit single "SexyBack", will begin appearing in print ads for the as-yet-unknown men's fragrance in June, while the actual scent won't be made available until October. Internationally, the cologne will launch in early 2009.

News
>
Music News
February 23, 2008 04:11:32 GMT
, , , and are names that possibly will headline World Peace One (WP1) concert later this May. Organizers are reportedly taking into accounts to tap big artists to deliver their message in bring the world to peace through music.

Should the deal is reached, then the stars will be traveling internationally starting from May 17 in Beijing, China; Istanbul, Turkey; London; Johannesburg; Miami; United Arab Emirates; Portugal; Brazil; Puerto Rico; Colombia; India and possibly other locations. They will be joined by local artists in each place.

News
>
Movie News
February 23, 2008 03:48:27 GMT
As the Brett Morgen's documentary film "Chicago 10" about the eight anti-war protesters who were put on trial following the 1968 Democratic National Convention is nearing its limited release on February 29, it was reported that the dramatic feature film based on the same story "" may be put on hold. According to Collider.com, the Aaron Sorkin's film is more likely to be delayed because its director Stephen Spielberg has left the project.

Reportedly, the director has bowed out from the project because he was not satisfied with the script. According to Nikki Finke at Deadline Hollywood Daily, the acclaimed director backed out from the film because he believes that the film's scrips still needs more work and thus the film might not be finalized before the SAG's contract expires in June. On the actor's strike, a source close to the director explained, "It's a de facto casualty of SAG. He's still working on it with producers Walter Parkes and Laurie MacDonald and still keenly interested. But because of the uncertainty over a SAG strike, he has to push the date."

News
>
Celebrity Gossip
February 23, 2008 03:34:44 GMT

The New York City Department of Health's Hepatitis-A-shot alert for her and the celebrity guests she invited to help celebrating her husband 's 30 birthday back on February 7, apparently, would not stop from partying. She along with BFF reportedly are throwing exclusive Oscar bash.

The Madonna/Moore party will be held in a home in the Westside hills and will begin around 9 P.M., Variety reports. As of now, the guest list is a few hundred people long, but is expected to grow.