News
>
Music News
January 17, 2008 08:05:00 GMT

The constant flow of reports regarding EMI losing its artists have been updated with the biggest name so far, . The legendary band are slated to release their new album '' through EMI's rival Universal Music.

It was reported that they decided to make the new arrangement because that consequently leads them to doubt the future of the album should it remains to be under EMI. However, a rep from EMI confirmed that the Stones did secure a contract with Universal to release the album in March but are not signing for further deals with the label.

News
>
Movie News
January 17, 2008 08:03:05 GMT
Acclaimed director Martin Scorsese is said to be reteaming with "" actor Harvey Keitel. According to Variety, the two men are going to work together to make a New York drama "".

Allegedly, Keitel will act as the producer, while Scorsese is the executive producer of the project. They will be joined by the producer of "" Michael Cerenzie and also the producer of "" Christine Peters through their Paramount-based banner, CP Productions.

News
>
Celebrity Gossip
January 17, 2008 07:58:11 GMT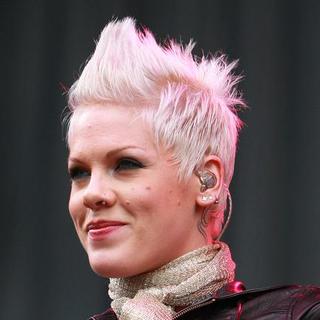 Is a strict vegetarian and prominent campaigner for People for the Ethical Treatment of Animals (PETA), has teamed up with the animal rights organization to unveil a Times Square billboard spotlighting the horror of the horse-drawn carriage industry in New York.

"Every time I see a horse-drawn carriage in a concrete jungle, I point and yell 'animal cruelty' at the top of my lungs to try to make the driver and occupants as uncomfortable as possible," the songbird said in a statement. "It honestly hurts my heart when I think of what those horses must be feeling, as far as anxiety and fear, and how unnatural and wrong it is for these animals to have blinders on, trotting up and down on concrete, while taxis blare and people scream. It's absolutely unnatural and ignorant of us to continue this outdated tradition. What about this is romantic?"

News
>
Music News
January 17, 2008 07:26:53 GMT

announced that their sixth studio album will be titled ''. This record would be the first from the band with full self-production.

The band said that this album will be "definitely weird" and more atmospheric than their last effort, '' that peaked at #10 on Billboard Hot 200. They had changed the style of recording their albums to make them faster in completing this piece. If previously they e-mailed parts of songs to each other, frontman Chino Moreno revealed that "this time, we were all together and that really helped."

News
>
Celebrity Gossip
January 17, 2008 07:11:05 GMT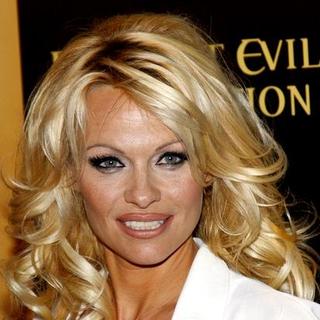 Has vowed in November 2007 that she's going to quit her show-business career within five years and heading back to her native Canada, however just won't slow down any day now. The busty blonde has revealed her plan to create a sexy new lingerie line.

Not yet start working on the line, Pammy indeed convinced "her ideas for new panties, garters and bras will give the females who put them on the edge when it comes to lovemaking."

News
>
Movie News
January 17, 2008 06:57:33 GMT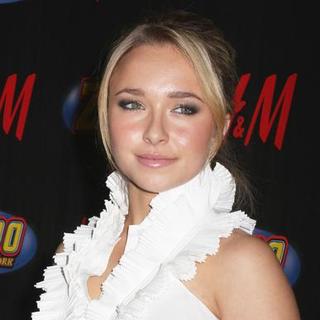 "Heroes" star is said to be in talk with Fox Atomic to star in "". According to Variety, if indeed cast in the comedy movie, the 18-year-old starlet will once again portray a cheerleader character.

It is said that the co-star of Ken Leung in "Shanghai Kiss" will land the leading part of Beth Cooper, the hottest cheerleader in school who is the object of a nerdy valedictorian's obsession. In the movie, she will work with producers Michael Barnathan and Chris Columbus who is reportedly discussing the possibility of becoming the film's director.

News
>
Music News
January 17, 2008 06:39:34 GMT

The relationship between EMI and its artist is getting complicated. The label is now reportedly planning to ship Williams' 2006 album '' to China to be used as pavement and street lights.

The album that saw the singer's departure from pop to dance/electro, was deemed a flop in the market as being compared to his previous releases. It was speculated as a lack of promotion from EMI for the album received little ads, no supporting tour and little interviews.

News
>
Movie News
January 17, 2008 06:21:08 GMT

Though well-praised by movie critics, it doesn't mean that "" is free from controversy. According to reports, NBC Universal, the owner of Universal Studios which produced the film, has been sued by a group of retired DEA agents on Wednesday, January 16. The three former federal drug enforcement agents filed a $55 million defamation lawsuit in federal court in Manhattan claiming that the Ridley Scott directed-film has falsely made them to be the villains.

Reportedly, Louis Diaz, Gregory Korniloff and Jack Toal believed that the studio who asserted that the film was based on a true story have misinterpreted the events surrounding Frank Lucas and New Jersey Detective Richard Roberts. Korniloff revealed in the suit that he was a lead agent assigned to the case and was present when agents and police officers raided Lucas' home in Teaneck, N.J. in 1975, the scene which is depicted in the film starring , and .

News
>
Celebrity Gossip
January 17, 2008 06:10:59 GMT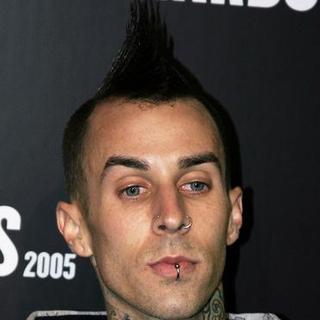 has on Wednesday, January 16 filed a lawsuit against RockStar energy drink company, accusing it of illegally using his name and image.

In the , Barker alleged RockStar Website published a photo of him "holding a can of one of Rockstar's beverages, and identifying him and his endorsement by name" without his consent.

News
>
Music News
January 17, 2008 06:04:51 GMT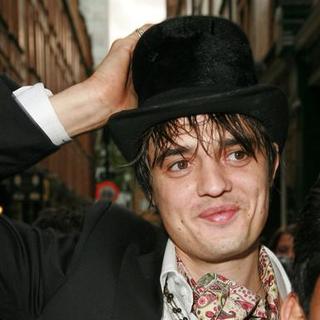 has taken sometime off from his band, , to work on his solo album, NME reported. The album which will be his debut as a solo act, received the production of Jake Fior and will be released later this year.

"It's going really, really well," Doherty told Nme.com. "I like working with Jake a lot, we gel well. All the groundwork for the album is done and I've given Jake all my new songs - I'd say it was just over half recorded so far."

News
>
Celebrity Gossip
January 17, 2008 05:09:41 GMT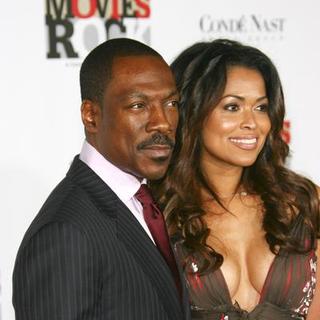 Hot on the heels of the shocking announcement they made on their split after just two weeks of marriage, speculation is mounting on why did and Tracey Edmonds call it quit even before they made their union official under the US law.

According to , as being told by an unnamed source, Eddie and Tracey had a rocky start for their honeymoon. The funnyman was said to be yelling at his new wife in front of people and he did it on a few occasions that made it very embarrassing for Tracey. Both of them reportedly left private island off Bora Bora in French Polynesia separately following their wedding ceremony there.

News
>
Music News
January 17, 2008 04:45:25 GMT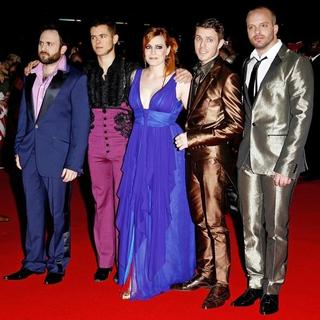 Glam rock group have started the long hours in the studio to follow up their BRITS-nominated album '' (2006). The band, that have vowed to dedicate two straight years for this new album, have reached the writing level but not yet the arranging.

"It's poppy and since there's no arrangement yet, all of our writing is just piano and my voice. As it take shape, it's gonna even take on more of a style," frontman Jake Shears told Spinner.com. In total there are 15 "really dancy" numbers ready to be polished and one cover of an "obscure song".

News
>
Celebrity Gossip
January 17, 2008 04:21:06 GMT

The 14th Annual SAG Awards will have and as its trophies presenters. On Wednesday, January 16, the Screen Actors Guild Awards officials announced that the two Hollywood stars will join other SAG presenters, including and Burt Reynolds.

It is also reported that Leary and Reynolds are set to give out the prize of the Life Achievement to Charles Durning. The awards gala will be broadcast live from the Shrine Auditorium on January 27 on TNT and TBS. Meanwhile, past presenters include , and .

News
>
Celebrity Gossip
January 17, 2008 04:19:11 GMT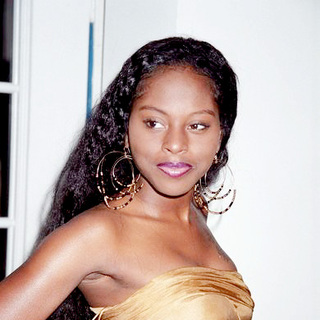 Has been sentenced to one year behind bars for both violating the terms of her probation and assaulting two nail salon stylists, has demanded an early release from jail cited fears for ear problem.

The troubled rapper reportedly petitioned Tuesday, January 15 for her early release from New York's Rikers Island to treat an ear problem she feared could jeopardize her hearing and singing career. In her four-pages handwritten letter to New York Supreme Court Judge, Brown said she has already learned a lesson from serving jail time and thus pleaded to be released.

News
>
Music News
January 17, 2008 04:04:59 GMT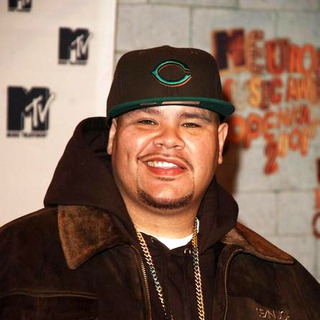 has revealed details on his new album, '', which is due March 11 via Imperial. Apart from labeling it a street banger, the Grammy-nominated rapper said that it will be "gangster".

The 37-year-old who had earned a street cred through his music, said to Billboard.com, "'Elephant in the Room' is a gangster rap album - rap being the room and the elephant being me. Fat Joe's been doing it for 15 years and he still doesn't get his just due."