News
>
Music News
April 15, 2008 06:14:52 GMT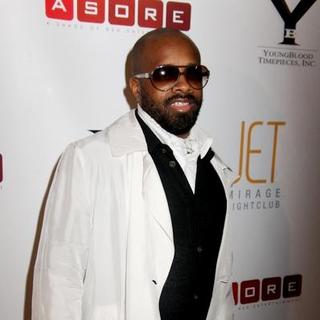 has on Thursday, April 10 posted a video blogging that reveals his recording session with , and . The footage was taken while they are in the studio to work on Usher's upcoming album "".

In an interview earlier this month, Usher said that Jay-Z and his rumored wife will appear together in his new album. Dupri meanwhile, has been long confirmed to be one of the producers in the album.

News
>
Movie News
April 15, 2008 05:08:30 GMT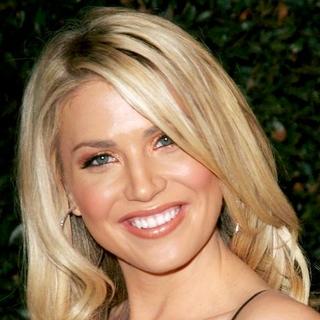 has become the latest addition to the cast of horror film remake "". On Bloody-Disgusting's latest report, the site has confirmed that the 27-year-old dance-pop singer has been signed to star in the Marcus Nispel-directed film.

Allegedly, the wife of NHL player Mike Modano has let out the casting herself. Bloody-Disgusting explained that the presenter opened up to NHL Live, a radio show/tv show on the NHL Network, that she will be joining the horror cast that include , Derek Mears and .

News
>
Music News
April 15, 2008 04:53:30 GMT

will be one of the guest stars at this year's BMI Unsigned Urban Showcase which will be held this Thursday, April 24. The event will see a competition among four unsigned artists who will showcase their talents in front of a panel of judges comprised of music industry icons.

More than 300 music acts have entered the contest earlier this year but only four made it through to the final. Contending for the prize this year are MC Jarren Benton from Atlanta, R 'n' B singer Brandon Hines from New York, genre transformers Holly Weerd from Atlanta, and rapper Trimm also from Atlanta.

News
>
Celebrity Gossip
April 15, 2008 04:39:16 GMT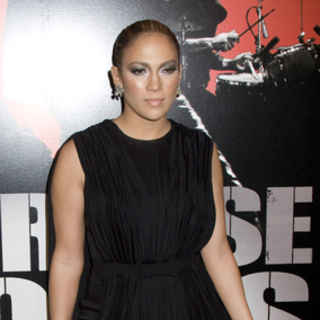 Max and Emme, the baby twins of and , have been baptized, In Touch Weekly reports. The celebrity parents have the twins baptized on Saturday, April 12 at a church in Long Island, N.Y.

The intimate ceremony was attended by only their closest friends and family members. The baptism, according to In Touch, was then followed by a reception at Lopez and Anthony's estate nearby.

News
>
Movie News
April 15, 2008 04:22:46 GMT

Japanese manga's fans are going to be treated with a 3-D film version of "". According to Variety, DreamWorks Pictures have acquired screening rights to the Masamune Shirow's Japanese cyberpunk manga and the studio allegedly plan on developing the manga adaptation as a 3-D live-action movie.

Allegedly, the success of DreamWorks in nailing the rights cannot be separated from acclaimed Hollywood director Steven Spielberg as his effort in negotiating for the project as well as his personal interest in it overshadowed Universal and Sony's offers. Revealing his enthusiasm on getting the project, the "" helmer stated, "'Ghost in the Shell' is one of my favorite stories. It's a genre that has arrived, and we enthusiastically welcome it to DreamWorks."

News
>
Celebrity Gossip
April 15, 2008 04:04:26 GMT
Hollywood heartthrob is attempting a make-over. The movie hunk has publicly revealed his willingness to dye his trademark grey hair in a bid to look younger.

"My hair's too gray, much too gray!" he said. "I will have to consider dyeing it. I've been thinking a lot about it lately. First I'm going to start dyeing my eyebrows, just to see how it works. And then I'll go to the hair. Start slowly."

News
>
Music News
April 15, 2008 04:03:42 GMT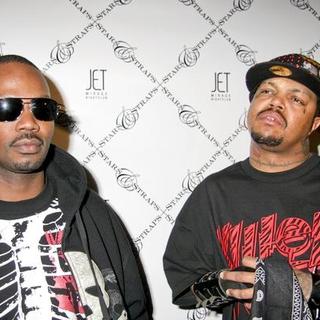 have released a new video for the first single off their upcoming album "". The rap group who is now down to only two members Juicy J and DJ Paul, have premiered the video of "I'd Rather" that features .

"Last 2 Walk" is their frequently-delayed ninth studio album which original schedule this year is in April. They have now set a new date which is June 24, via Hypnotize Minds/Columbia Records. With the new date, the set will have to face competitions from 's "Lock and Load", 's "" and 's "".

News
>
Movie News
April 15, 2008 03:33:32 GMT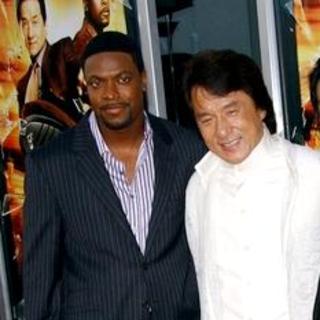 Having a string of successful films together, kung fu actor and comic man allegedly are going to share the screen again. According to MTV News, the two actors famous for their unlikely teaming in "Rush Hour" movies will collaborate once again to make another movie that is promised to not be a "Rush Hour" film.

To MTV on Saturday, April 12, the co-star of in "" revealed that he has talked to Tucker about the new film. "It's like two days ago when Chris Tucker called me. We sat down and decided we want to do another movie. Not a 'Rush Hour' - something new," recalled the co-star of in "". "I said yes, and after I shook [Tucker's] hand, I said: 'Look, we need a middleman. I don't want to shake hands, then I go back to Hong Kong and you stay here, I get busy and you get busy. You have to have somebody in the middle to follow up, otherwise it will never happen."

News
>
Celebrity Gossip
April 15, 2008 03:26:16 GMT

Forget , and any other artists who have their own sex tapes. Here it comes the long-secret sex tape of blonde sex symbol that features her engaged in oral sex with an unidentified man. A copy of the 15-minutes, 16-millimeter film reportedly has been purchased by a New York businessman for $1.5 million.

The unidentified businessman has vowed to keep the hardcore away from public view, memorabilia collector Keya Morgan who arranged the sale has stated. Morgan admitted to have recently arranged the sale of the silent, black-and-white film from the son of a dead FBI informant who possessed it to a wealthy Manhattan businessman who wants to protect Monroe's privacy.

News
>
Music News
April 15, 2008 03:15:57 GMT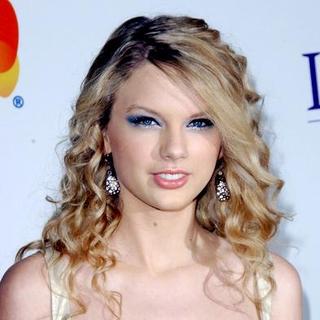 The top prize at the 2008 CMT Music Awards finally was announced. Video of the Year was rightfully taken by 's "Our Song" video that was directed by Trey Fanjoy. With the win, she has beat out strong contenders including , and . The teen singer has won Female Video of the Year earlier that night through the same work.

On accepting the prize the joyful singer said, "I want to thank everybody on MySpace - all the people who have made fan sites for me. I don't have a fan club, so you guys have done so much for me. I can't even believe this right now." The nominees of the category was narrowed down to mere four at the beginning of the show with fans being able to log on-line and vote for their favorite.

News
>
Movie News
April 15, 2008 02:45:29 GMT

As the scheduled key dates of the 81st Annual Academy Awards have been announced on Monday, April 14 by Academy President Sid Ganis, it is unveiled that the presentation of the 2009 Oscar's nominations won't be set up like usual because of the presidential inauguration. According to reports, the nominations announcement is going to be revealed two days after its usual schedule.

Traditionally, Academy Awards' gongs will be reveled on a Tuesday about four weeks before the awards presentation ceremony. However, since the targeted Tuesday, which falls on January 20, 2009, happens to be the day a new U.S. president will be initiated, the event has been pushed back to the following Thursday on January 22, 2009. Reasoning for the delaying schedule, academy executive administrator Ric Robertson revealed to Associated Press, "It didn't make any sense for us to try to compete with (the inauguration) from a news point of view."

News
>
Music News
April 15, 2008 02:34:33 GMT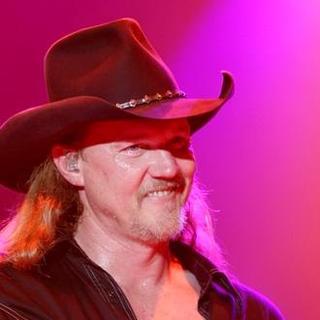 The 2008 CMT Music Awards has just handed the Male Music Video of the Year nod to for his song "I Got My Game On". The country event which is hosted by and her dad is already halfway through finishing the announcement of its winners and is expected to announce the coveted Video of the Year soon.

The event is held on Monday, April 14 at Curb Event Center in Belmont University and broadcast live on CMT at 8 P.M.. It had been announced in the beginning of the show that the final four nominees for Video of the Year are 's "Don't Blink", 's "Online", 's "Our Song", and 's "Stay".

News
>
Celebrity Gossip
April 15, 2008 02:27:03 GMT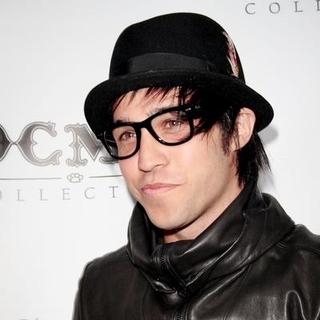 While gossip publications are already afire with rumors that and are expecting their first child together, the bassist is quick to call foul that he has impregnated the singer, branded those rumors as "crazy". Put the brake on the false persistent pregnancy rumors, Wentz set the record straight in an email he sent to MTV News.

"There is a witch hunt for people to be pregnant whenever they get engaged in Hollywood," so he wrote on the email. "This is all news to me. I can't wait for the story about how I'm really in a gay relationship and this is all just a cover. ... I mean really, this is crazy. ... I mean we're engaged, that's true, and happy about it."

News
>
Movie News
April 14, 2008 09:50:44 GMT
The filmmaker behind the successful Greek warriors action drama "", Zack Snyder, is going to shift his filming genre to animated motion picture as he is reportedly going to tackle "Guardians of Ga'Hoole". According to Variety, the 42-year-old has been tapped to direct the animation film adapted from Kathryn Lasky's children book series.

In bringing the animation to the big screen, Snyder will be teaming up with Village Roadshow and Warner Bros. Pictures since Roadshow will produce the film and Warner is set to distribute. Apart from working with the two studios, the helmer of George Romero's "Dawn of the Dead" is going to direct the cast using a script written by "" scribbler John Orloff and "Master and Commander" writer John Collee.

News
>
Music News
April 14, 2008 09:33:02 GMT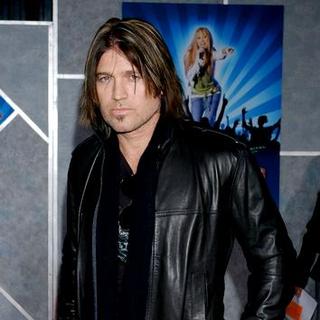 In an interview with TVGuide.com, country star stated that he is working on some songs for his daughter's movie, "Hannah Montana", plus writing for his studio album too. The father of teen star said that he will write some scores for the 2009 film and actually perform them himself.

Billy is also a cast in the feature movie, playing Miley's on-screen dad. When asked by TVGuide whether they have started the filming, Billy said "No, we're in preproduction. I'm writing some songs for the movie. And I'm writing and recording for my new album. Last week, I cut a song called "Real Gone," from the Cars soundtrack. It's a real smoker. And then I wrote a song two weeks ago called "Back to Tennessee."