News
>
Celebrity Gossip
January 11, 2008 05:01:03 GMT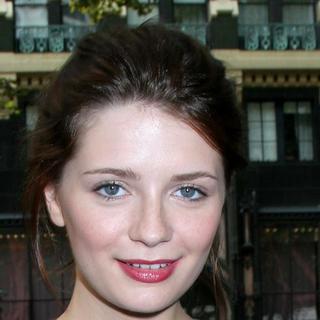 breaks her silence. The movie beauty spoke out for the first time since her DUI arrest last month, having an interview with E! News' on his radio show on Thursday morning, January 10 to give her side of the story on the incident.

Told Seacrest she "obviously 100 percent responsible" for her actions in her DUI arrest, Mischa admitted "I'm really disappointed in myself. I don't know what to say about it except I'm not perfect. I just don't ever intend to do something this stupid again."

News
>
Music News
January 11, 2008 04:57:25 GMT

Reports that were buzzing regarding 's plan to walk away from EMI have been denied by a representative from the label. The label's insider told NME.com that the band are actually "committed".

"In reality Coldplay are signed to a long-term record deal with EMI and are committed to produce a number of studio albums," the source explained. "The band's relationship with EMI is both long-term and very healthy and positive. Any suggestion to the contrary is incorrect and unfair on both parties."

News
>
Movie News
January 11, 2008 04:52:43 GMT

The pregnant teen tale "" and the crime drama "" gathered nods from the on-strike Writers Guild of America as the Writers Guild of America, West (WGAW) and East (WGAE) announced their nominations lineup for outstanding achievement in writing for the 2007 screen on Thursday, January 10.

"Juno" screenwriter Diablo Cody was nominated under the category of Original Screenplay. The nominee of 65th Golden Globe for the same category will be facing other original writers, Judd Apatow for "", Tamara Jenkins for "", Tony Gilroy for "" and Nancy Oliver for "".

News
>
Celebrity Gossip
January 11, 2008 04:41:56 GMT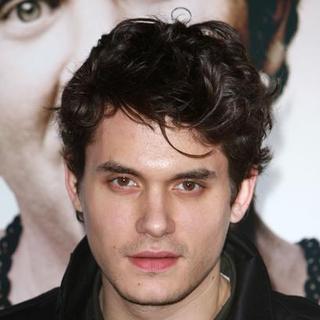 It's over between and . The pair, who began dating earlier this fall, reportedly have quietly ended their brief romance over a month ago, yet still remain friends.

Talks are heating up that it was Mayer who initiated the split and Minka was really upset about it. No official confirmation from either parties about the break up report, but a friend of Minka's was quoted as saying, "Minka told a couple friends that she and John had broken up but she really didn't want to tell anyone."

News
>
Music News
January 11, 2008 04:15:51 GMT

Taking a three-years absence from releasing studio albums, Grammy-nominated singer is set to release the follow up to the highly acclaimed ''. The alt-country singer signed a new deal with Fantasy Records to release '' on February 26.

Post releasing 'Tambourine' in 2004, Merritt took a break in Paris to get more intimate with her piano. She had completed a set of songs including the title track and a song called 'Broken' which will go to the new album. Merritt who was assisted by producer Geroge Drakoulias, received collaborations from guitarists Charlie Sexton and Doug Pettibone and Tift's longtime band; Zeke Hutchins (drums), Jay Brown (bass) and Danny Eisenberg (keyboards).

News
>
Music News
January 11, 2008 03:45:58 GMT

Although denials have been repeatedly spurted out, never came closer to another reunion concert than this. The band is holding a band meeting on an unspecified date later this month, John Paul Jones can reveal.

The bassist told Rolling Stone magazine of what may be one of the their fans' greatest hopes. He said, "There is a band meeting in January. It could be fun to do more stuff."

News
>
Celebrity Gossip
January 11, 2008 03:45:16 GMT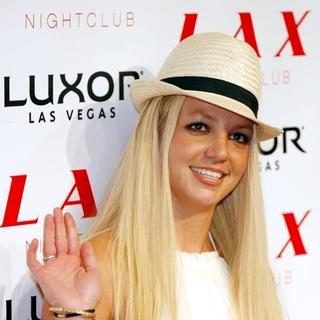 Amidst all the insanity has been doing during her on-going custody battle, the mother of two, in another dose of bad news, got herself slapped with a restraining order.

The LAPD officers issued a temporary restraining order for Britney last Thursday night, January 3 following her brief custody standoff, ordered her to stay at least 100 feet from ex-husband .

News
>
Movie News
January 11, 2008 03:43:42 GMT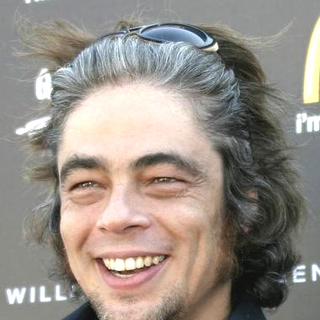 Thought to be possibly delayed due to the on-going writers' strike, the director of "" dismissed delay rumor. According to Bloody-disgusting, Mark Romanek has announced that the filming will still be on schedule which will be started on February 8 in London.

The Universal Pictures' horror thriller will be starred by as Lawrence Talbot and as Sir John Talbot. It is set in Victorian England like the original 1941 film starring Lon Chaney Jr. Additionaly, Del Toro will also have another role in the film as he is becoming its producer along with Scott Stuber, Rick Yorn, Mary Parent and Andrew Z. Davis.

News
>
Celebrity Gossip
January 11, 2008 03:41:03 GMT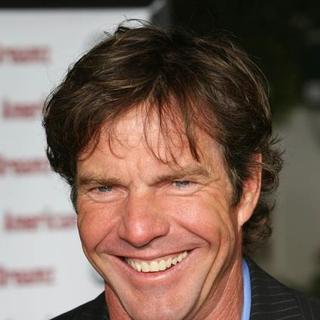 In further repercussion on the accidental overdose involving among others the newborn twins of actor , the California Department of Public Health has issued a citation against Cedars-Sinai Medical Center, claimed the prestigious Los Angeles hospital's handling of high-risk drugs placed its pediatric patients in immediate jeopardy of harm.

In a 20-pages report, the California Department of Public Health said Wednesday, January 9 that Cedars-Sinai failed to "adhere to established policies and procedures for safe medication use ... These violations caused, or were likely to cause, serious injury or death to the patients who received the wrong medication." Cedars-Sinai, additionally, was also blamed for its "deficient practices" around administrating the drug.

News
>
Music News
January 11, 2008 03:22:30 GMT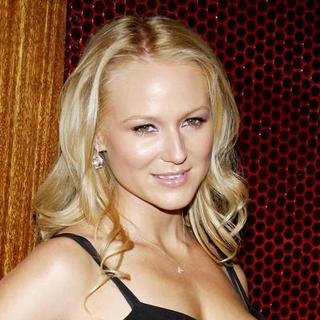 The first outcome from 's decision to go country has arrived. A song called 'Stronger Woman' has been leaked on-line, and reportedly will be made the lead single from her upcoming album.

Jewel stated on her page that she will release a new song to radio outlets on January 23 this year. The singer who went mainstream in her fourth album, signed a deal with Nashville-based label, Valory Music Company back in November 2007 to release the new album this spring. The CD which is tentatively titled '' after one of the songs, is rumored to be released on March 11.

News
>
Celebrity Gossip
January 11, 2008 03:07:01 GMT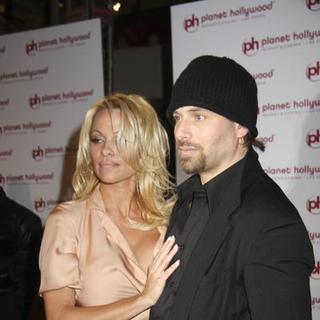 Much contrary to the wide-spread tabloid reports, is not pregnant.

The former "Baywatch" star has shot down reports she's pregnant with husband Rick Solomon's baby, wrote on her Thursday morning, January 10 "No".

News
>
Movie News
January 11, 2008 03:06:56 GMT

Additional cast members of "Imperial Life in the Emerald City" have been announced. Variety reported that and have been set by the war drama film's helmer to play alongside its leading actor, .

In the Universal Pictures' project, Ryan will portray a New York Times foreign correspondent that is sent to Iraq to investigate the U.S. government's WMD claims, while Kinnear is set to play a CIA officer. Simultaneously, Damon is cast as an officer who joins forces with a senior CIA officer to search for evidence of weapons of mass destruction. And, another newly cast member, Antoni Corone, will star as a colonel.

News
>
Music News
January 11, 2008 02:56:01 GMT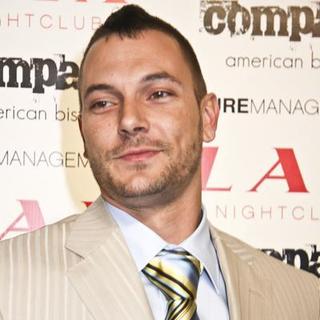 is in attempt to build a stronger existence in music industry. The rapper who, in this time frame, is more famous as the ex-husband of , is back in the studio not as the one behind the mic but as the one behind the panel.

Federline who did not do quite well with his 2006 album '', reportedly is taking the role of producer from his home studio. Sources told E! Online, "Kevin has been actively producing, nurturing new artists and doing it all from his home studio, so he can be there for his kids whenever they need him."

News
>
Movie News
January 11, 2008 02:29:18 GMT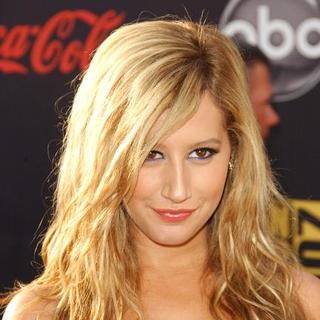 Disney's starlet, , is said to make her movie film debut in "They Came From Upstairs". According to Hollywood Reporter, the star of "High School Musical" is going to play in the 20th Century Fox's adventure comedy film.

If she is indeed cast, she will join , , , Ashley Boettcher and Regan Young in the movie about a group of teens who defend their Maine vacation home from the invading aliens that came from the upstairs. The 22-year-old starlet is going to join the film production before going back to shoot "High School Musical 3". In the meantime, "They Came" directed by John Schultz is expected to start production at the end of January in Auckland, New Zealand.

News
>
Celebrity Gossip
January 11, 2008 02:25:46 GMT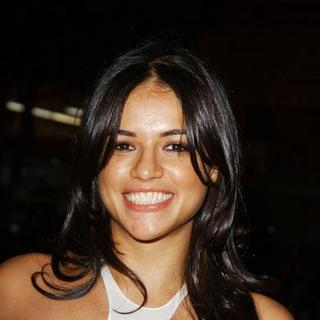 tasted her freedom early. The former "Lost" star was set free from the slammer Wednesday night, January 9 after serving just 18 days of her 180-days sentence for violating her probation in a DUI case.

Rodriguez was released early from Century Regional Detention Facility in Lynwood, California reportedly due to overcrowding in the jail, which is standard practice in LA, notwithstanding with the initial order issued by a judge involved in her case that demanded her to serve the entire sentence with no option of work furlough, early release or home confinement.