News
>
Celebrity Gossip
June 12, 2008 08:04:13 GMT

Are waiting in anticipation for the arrival of their first child together, and his baby's momma Jaymes Foster reportedly are planning to add more babies into their clan. Do not want to stop at one, the American Idol alum and the 50-year-old music producer, who also is his best friend, are committed to have at least two children.

Used advanced In Vitro Fertilization (IVF) therapy to conceive their first child, who is due to be delivered August later this year, the pair have already frozen eggs and sperm so they can have a second baby next year, In Touch Weekly claimed. "Jaymes is due in August, so she'd like to conceive again next March," an insider told the publication. "That way, she would give birth in December 2009."

News
>
Movie News
June 12, 2008 07:44:22 GMT

Horror movie lovers prepare to be spooked. The horror thriller movie from French renowned horror director Alexandre Aja, "", has given out opportunity to those brave enough to get a glimpse into the Korean remake through its first teaser trailer let out by the 20th Century Fox.

Focusing its story on the evil mirror, the teaser displays how wicked the mirror is as it claims its victims one by one. Like many horror movies, the video footage begins with a hair-rising music tone. The first scene capturing the scene shows a woman walking slowly to a room. When she opens the door, her son is sitting in front of a mirror reflecting his image. But as the boy shifts his sitting, his reflection does not go along with him. Then, the suspense builds up slowly but surely.

News
>
Music News
June 12, 2008 07:18:59 GMT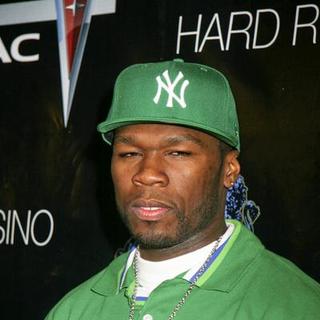 is giving a special treat for his fans that are planning buy his upcoming game "50 Cent: Blood on the Sand". According to MTV, the rapper is installing 19 exclusive tracks for his new game working with his rap group .

That news was confirmed by the game's producer himself, Aaron Blean, who revealed it during the demo for Blood on the Sand. Beside confirming 50 and Unit's involvement, Blean also stated that will also contribute some songs for the game. "He'd provided us with over an hour's worth of score already," Blean said.

News
>
Music News
June 12, 2008 07:12:32 GMT
On Tuesday, June 11, celebrated the premiere of their new made-for-TV musical, "Camp Rock", which is developed by Disney Channel. The three-piece band strutted down the Ziegfeld Theater in New York City accompanied by 'Bonus Jonas' who is none other than their youngest brother Frankie, and a number of the TV movie's cast.

The boys - Kevin, Nick, and Joe - all wore suits and pointy shoes to the event. Others who were also seen in attendance include who plays the main character in the movie as Mitchie Torres, actor , and several other supporting cast such as Anna Maria Perez de Tagle, Jasmine Richards, and Giovanni Spina.

News
>
Movie News
June 12, 2008 07:02:24 GMT

Back in late May, of drama mystery "" have leaked out. At the time, though it gives out first look into the -starrer movie, not many people get the true idea of the film due to its Spanish language. However, the brand new teaser trailer will definitely provide viewers with the background story.

Containing exact same footages as the international teaser, this compilation of clips acts to be the English version of the former teaser. The teaser opens with a shot of a clock with a background explanation from the titular character himself saying, "My Name is Benjamin Button and I was born under unusual circumstances. While everybody else was aging, I was getting younger...all alone."

News
>
Music News
June 12, 2008 06:30:31 GMT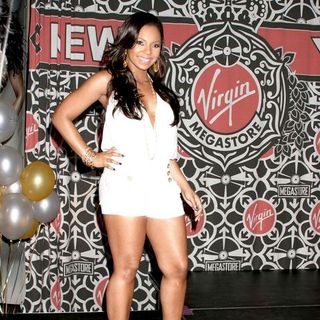 Within only one day after it was protested by many people and her label have pulled the bloody promo that was attached on her website. The reason for the rapid action reportedly was not only triggered by various protests on June 10, but also because there is a threat that there will be more protest to come.

The controversial website page called TheWayThatILoveYou.com that was previously attached on Ashanti's official website has now been removed and changed into a for her "" album. Previously, the controversial attachment showed a fake murder news from UCN (Universal Crime Network) and also a special feature that allows people to send a fake murder threat email to their friends.

News
>
Celebrity Gossip
June 12, 2008 06:16:09 GMT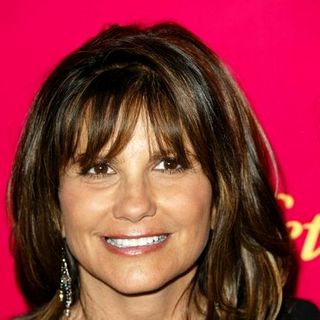 The memoir meets its release date, finally. The tell-all book which is written by ' mother Lynne Spears about raising the pop superstar and her younger sister will be released September later this year, the book's publisher Thomas Nelson Inc. confirmed to People.

"When Jamie Lynn got pregnant, it was put on hold," a representative for the publishing company told People. "Lynne never stopped working on it because she wants to express her love for her children and tell their stories through a mother's eyes."

News
>
Movie News
June 12, 2008 06:03:12 GMT

Before fans get over of "", a brand new trailer of the CGI animated "Star Wars" movie has been revealed. The second trailer exposes the darker tone of the movie with tons of never before seen footages compiled within.

The new video footage provides viewer with an in-depth understanding about what the movie is all about. It also displays great imageries, such as the wide shot of R2, C3PO and Anakin walking with the dual sunset over the desert.

News
>
Celebrity Gossip
June 12, 2008 04:55:24 GMT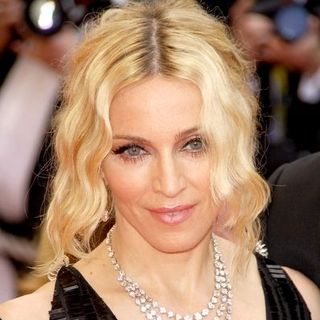 Christopher Ciccone, the brother of acclaimed pop singer , is writing a tell-all book about his sister. Publisher Simon & Schuster announced Wednesday, June 11 the book is slated to be released on July 15.

"Ciccone's extraordinary memoir is based on his life and 47 years of growing up with and working with his sister - the most famous woman in the world," the publishing house said in a statement. Simon & Schuster reportedly will put out a-first 350,000 copies of the memoir, which title is "Life With My Sister."

News
>
Movie News
June 12, 2008 04:30:27 GMT

Few days earlier, director Louis Leterrier hinted that moviegoers who will go to see the much awaited superhero flick "" may get a treat by possibly seeing Captain America himself in the movie. However, those who get the chance to watch "Hulk" early screening claimed that the beloved hero is nowhere to be seen. Hence, question whether Leterrier spoke of the truth is raised.

In his defense, the sole director of "" told that Captain America is most definitely making a cameo appearance in the Universal Pictures's action fantasy film starring and . Still, at the time, he refused to specify when and where exactly the superhero will be seen. "It's an Easter egg," insisted the French director. "It's not like oh, it's Captain America and it changes everything. It's still a Hulk movie, but it's really Captain America and it's there, you'll see. It's the real deal. You have to look for it."

News
>
Music News
June 12, 2008 04:30:19 GMT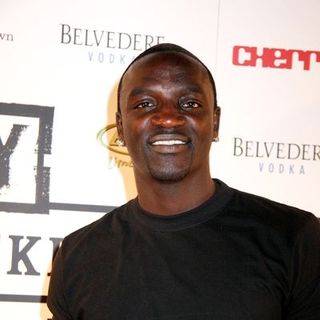 A new and interesting collaboration is being done by as he is being tapped by famous composer and philanthropist Peter Buffet to do some projects together. The pair announced on June 11, that they are starting a collaboration in music and also social activities by launching a new social action and resource website called

Meanwhile, their music project have also started by the release of a remix song titled "Anything". The single was actually Peter's track from his 2007 album "" but it is being retouched by adding some vocals from Akon on it. This remix song has also been made available for download at the social website.

News
>
Celebrity Gossip
June 12, 2008 03:43:20 GMT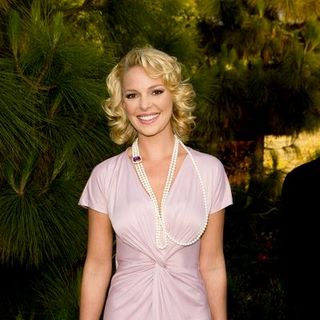 Won Best Actress at last year Emmy Awards, quits Emmy race, much to everyone's shock. The TV and movie actress has publicly pulled out her name from the annual awards' contenders list, put the blame on the writers of her hit TV show "Grey's Anatomy" for her withdrawal.

Has stated that she didn't seek a nomination because "Grey's Anatomy" failed to deliver the goods for an award-worthy performance, Heigl explained to the Los Angeles Times' Tom O'Neil for his blog Gold Derby, "I did not feel that I was given the material this season to warrant an Emmy nomination and in an effort to maintain the integrity of the academy organization, I withdrew my name from contention." She furthermore added, "In addition, I did not want to potentially take away an opportunity from an actress who was given such materials."

News
>
Music News
June 12, 2008 03:30:25 GMT
It looks like 's new LP will live up to its premise as one of the highly anticipated records this year as its first day sales reached the jackpot. According to Nielsen Soundscan, on its first day of release, Wayne's "" has been sold about 423,000 copies.

This result would make Wayne's LP, grabbing the #1 seat on next week Billboard chart, especially as according to Billboard, a source from the rapper's album project believes that "Tha Carter III" could sale around 850,000-950,000 in its full week. If that happens than not only will the new album top the Billboard 200 but it will also beat 's "" to become the biggest selling album this year.

News
>
Movie News
June 12, 2008 03:28:06 GMT

Fans of Will Eisner's comic book series about a masked vigilante fighting crime known simply as "" have been given the chance to get a glimpse to the movie adaptation through the release of its teaser trailer. They have been given thorough explanation about the modification has to be done for the film by Frank Miller, the filmmaker himself. And since April 21, they have been offered a chance to win a trip to Comic Con San Diego to see exclusive content of "Spirit". Now, the contest is nearing to its final closing hour.

The entry period of the "I'm on My Way" sweepstakes that has become a part of the action movie promotional effort will ends in less than two days on June 13, 2008 at 11:59 P.M. ET. Hence, for those who still wish to take participation in the contest should grab "The Spirit" trailer widget, "The Spidget" which is posted below or on the movie's as soon as possible.

News
>
Celebrity Gossip
June 12, 2008 03:10:26 GMT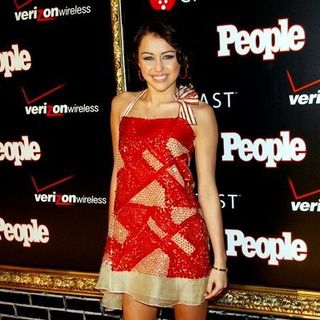 Is young, famous, and rich, has become one of the young stars who makes it into Forbes' annual Power List. Thanks to her 70-date Best of Both Worlds concert tour, which was a sold out, as well as her millions of CDs, book deal, and movie projects that she could secure a spot in the publication's annual list of Celebrity 100, which ranks celebrities on money and fame, being ranked at No. 35.

Teen crooners the are also considered powerful, make the list at No. 89. The brothers, age 15 to 20, are praised to have taken in $9 million from touring, plus another $3 million from CD sales, merchandise and television deals.