News
>
Movie News
July 31, 2007 07:53:52 GMT

Again set to spread terror generated by feared animals as it did before through last year's "", New Line Cinema is noticed to about develop an untitled Croc vs. Shark project at its pit, Shocktillyoudrop.com has learned exclusively.

Teaming up with Material Entertainment to bring the project to life, the studio is currently in search for a director to handle the flick from script penned by Josh Rubin. Meanwhile, story reportedly focuses on a small, flooded Australian town swarming with sharks and crocodiles in the wake of the natural disaster.

News
>
Music News
July 31, 2007 07:36:38 GMT

Turbulent personal issues aside, is excelling with his band . The indie rock act is in near completion of their sophomore set that has its complete tracklisting revealed.

The Stephen Street-produced album is aimed for a September release although no specific date has been announced. Drummer Adam Ficek, however disclosed that the first single titled 'Delivery' will arrive September 17.

News
>
Celebrity Gossip
July 31, 2007 07:27:18 GMT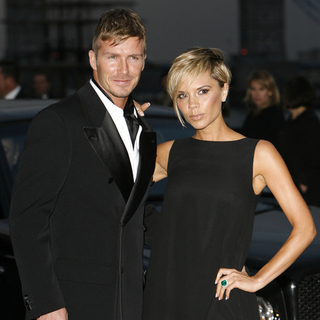 As if they can never have enough of publication, the Beckhams continue their invasion in the US. The British power couple, and wife , who have just moved to the country following his being signed to play for LA Galaxy hit the polling of Vanity Fair magazine's Best Dressed People in the World.

David and Victoria surprisingly win the top spot of the poll in the category of Best Dressed Couple, besting Hollywood power couple and who are ranked 9th. and wife make the list at no. 6.

News
>
Music News
July 31, 2007 07:19:14 GMT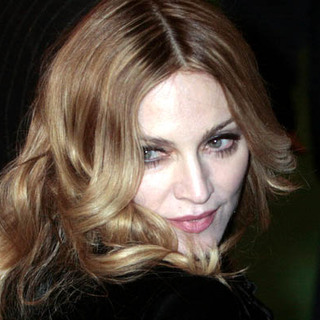 is reportedly in talks with Live Nation, meaning if a deal is struck, she will have to leave Warner Music Group. The deal that is rumored to reach $100 million indeed will send the pop queen a number of higher privileges.

Should Live Nation be her house, Madonna will leave it to the tour giant to take care of her album releases, merchandise, sponsorships and of course, tour. But still, album distribution and marketing would be a label responsibility. In return, Live Nation would receive an equity stake in the joint venture.

News
>
Movie News
July 31, 2007 07:08:07 GMT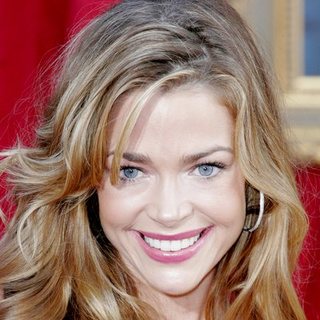 Seems preferring to stay longer in comedy genre following her stint in "", has secured her next starring role in a movie of the kind entitled "Deep in the Valley."

A production of Persistent Entertainment, project concerns two friends who get transported through a mysterious video booth to an alternate dimension where the world is straight out of an adult film. Other cast members include , , Rachel Specter, Kate Albrecht, Blanca Soto, , , and Chris McDonald.

News
>
Music News
July 31, 2007 06:53:46 GMT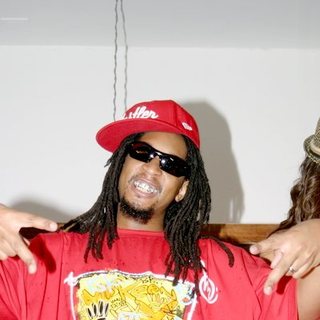 has spurted the idea of combining his signature "crunk" sound with "rock" vibe to make "Crunk Rock". The TVT release will be the ultimate record to sport collision among artists like , , , and .

"I worked with the guitar player from P.O.D., Marcos, a punk band called Whole Wheat Bread from Jacksonville, Fla., Kid Rock and a few others," Lil Jon said. "My s**t is real rock guitars with my beats, not keyboard guitars with ghetto beats. It's gonna be a little different from what you hear right now, but I think everyone will love it."

News
>
Celebrity Gossip
July 31, 2007 06:52:32 GMT

While is keeping mum on the cancellation of his wedding, fiancee Tameka Foster choses the other way around, telling People a bit about the shocking "incident."

Contrary to heavy media reports, which claimed the wedding was called off because Usher's mother Jonetta Patton was against the wedding and that the groom and bride couldn't come to agreement concerning their wedding details, Tameka claimed those speculation as not true.

News
>
Celebrity Gossip
July 31, 2007 06:25:31 GMT
A TV personality, singer, actress, and fashion designer is turning her interest to musical. The daughter of rock legend has signed on to join the cast of the musical "Chicago" in London's West End.

Kelly, who's about to turn 23 years old on October 27th later this year, is set to play Mama Morton, the prison matron, thus becoming the youngest performer to take on the role as she makes her debut in the West End theater district.

News
>
Music News
July 31, 2007 06:23:34 GMT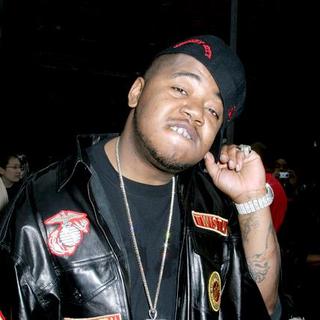 McDonald's is not taking any risk for its first music tour. The fast food chain decided to cross 's name from the performers list because the rapper has "controversial lyrics".

"Although we respect free speech and artistic expression, we do not condone or perpetuate derogatory language," McDonald's USA said in a statement. "We want to ensure these free concerts are fun as well as appropriate for all of our customers."

News
>
Movie News
July 31, 2007 06:08:48 GMT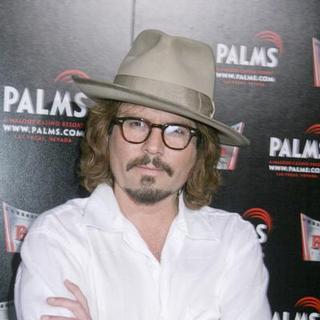 Floating in the air since its first revelation in May 2005, "" soon is going to take shape. Variety has brought in report pointing out that Warner Independent Pictures is now putting its priority on the project and moving forward to bring it into production with toplining.

Filmmakers of the movie are said to expect filming the drama adventure by the time Depp finishes shooting Mira Nair-directed "." Bruce Robinson has already been assigned to helm from his own script with Depp's Infinitum Nihil producing alongside Graham King's GK Films and Film Engine.

News
>
Celebrity Gossip
July 31, 2007 05:54:48 GMT

is in the selling mood, putting her Hollywood Hills home on sale.

The hotel heiress has on Friday July 27th sold her 1926 Spanish-style house for a staggering $4.25 million.

News
>
Music News
July 31, 2007 05:23:57 GMT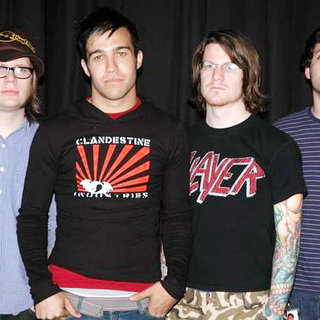 America's very own rock band will compete against three British groups to claim victory as Best Band in Nickelodeon Kids Choice Awards U.K.. Those giving the boys tough competition are , and .

who is a frequent Best Male Singer winner in Nick's U.S. Version is now battling against pop sensation , musical star and McFly's Danny Jones. On the female tally meanwhile, Canadian is a heavy contender to , and Girls Aloud's Cheryl Cole.

News
>
Celebrity Gossip
July 31, 2007 05:00:46 GMT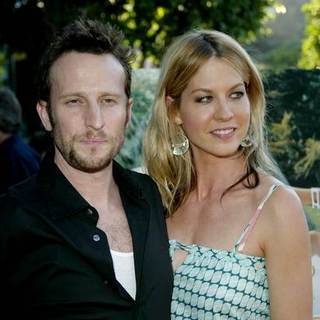 and her husband Bodhi Elfman happily welcomed the arrival of their first child when the actress gave birth to a baby boy last Monday July 23rd in Los Angeles.

The baby, named Story Elias, weighed 7 pounds, 2 ounces. Elfman's publicist, Jenni Weinman, released a statement announcing the good news, saying Story is a fan of "classical music, a clean diaper, mom's boobs and long naps" adding that he "wants to give big props to his mom for all the hard work."

News
>
Movie News
July 31, 2007 04:36:21 GMT
Bringing out the ceremony for the first time in history, organizers of this year's UK Nickelodeon Kid's' Choice Awards have neatly lined up contenders in the film categories for fans to vote from now and pick up their favorites to determine the bests.

In the top slot of Best Movie, film sequels are playing majority here as "", "", and "" are all placed in alongside "", which just took its U.S. debut last Friday, July 27.

News
>
Celebrity Gossip
July 31, 2007 04:19:04 GMT

The union between and is officially over by the time judge signed off their divorce settlement Monday July 30th.

Los Angeles Superior Court Commissioner Scott Gordon signed the legal papers, thus making the split official. Both Brit and K-Fed didn't attend the court hearing and were instead having their lawyers, Laura Wasser and Mark Vincent Kaplan, to represent them.