News
>
Music News
February 27, 2008 03:27:56 GMT
Denying "Licorice", comes up with a new title for her new album that is not far from it. The pop queen who moves to R'n'B in her upcoming album has decided to name the piece "" simply because "she loves candy".

"It's about the juxtaposition of tough and sweetness," her representative Liz Rosenberg told Entertainment Weekly, "or as Madonna so eloquently expressed 'I'm gonna kick your ass, but it's going to make you feel good.'"

News
>
Celebrity Gossip
February 27, 2008 03:09:16 GMT

Not yet commenting on their much-talked romance, new celebrity couple and have become even closer to one another and most of all seem to be inseparable. The supposed lovers, though said nothing about the dating rumors, have stepped out as a couple.

"Yes, they are dating. It's pretty serious," a source told People of the couple who in fact have been spotted holding hands at some occasions. In addition to their being spotted hooking up on February 21, while partying at Villa nightclub in L.A., they were spotted together again, traveled to Missouri this past weekend for one of Benji's DJ gigs.

News
>
Music News
February 27, 2008 03:01:56 GMT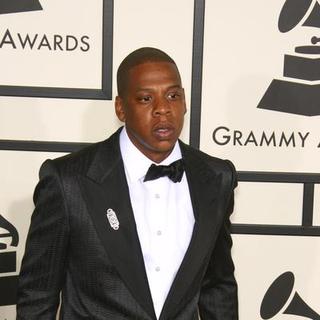 has released the music video for the official third single pulled from his "" album. The video for "I Know" was premiered on Yahoo! Music yesterday, February 26.

The video was directed by Philip Andelman ('s "Lady", 's "Work") and features "" actress . It shows a young woman strolling through NYC and entering a night club. Jay-Z himself meanwhile, makes no appearances in the video.

News
>
Celebrity Gossip
February 27, 2008 02:58:46 GMT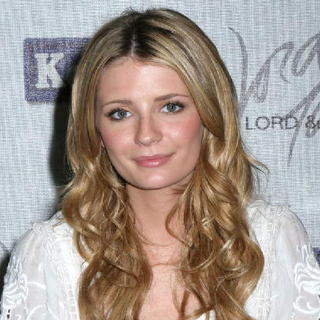 The L.A. District Attorney has on Tuesday, February 26 officially charged with four misdemeanor criminal counts related to her DUI arrest back in December last year. The that the movie beauty is facing are driving under the influence, driving with a blood alcohol level of .08% or higher, driving without a license and possession of marijuana (under an ounce).

Mischa, best known for her starring role as Marissa Cooper in TV series "The O.C." (2003), was pulled over around 2:45 A.M. on December 27, when she was driving on La Cienega Boulevard in West Hollywood, California. She was stopped by the authorities after they saw her car straddling two lanes of traffic and failing to signal for a turn.

News
>
Music News
February 27, 2008 02:36:03 GMT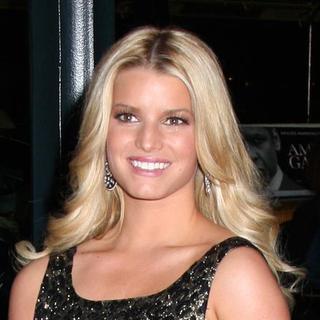 Words are rife that is putting her energy too much on her love life that her music career comes off second best. Her new Nashville label reportedly is considering to drop her because she puts in front of her music career.

The pop singer has moved to Nashville to record a country album with producer John Rich of . However, sources said that the "Irresistible" singer prefers to go globe-trotting with Romo instead of being in the studio to complete the album that is due later this year.

News
>
Celebrity Gossip
February 27, 2008 02:12:02 GMT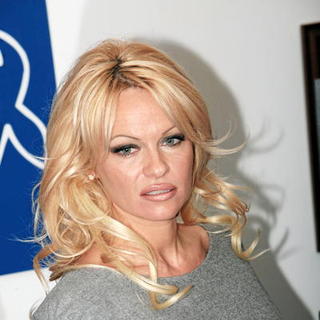 After an on-again off-again marriage, has at last decided that she doesn't want to be married to Rick Salomon anymore. Then again, she doesn't want to divorce him, either. The former "Baywatch" actress is now seeking to annul her brief marriage to the sex tape star, citing fraud as the reason.

Pammy filed Friday, February 22 in Los Angeles County Superior Court, asking the judge to annul her marriage to Rick. No details were given in the court papers though.

News
>
Music News
February 27, 2008 02:11:42 GMT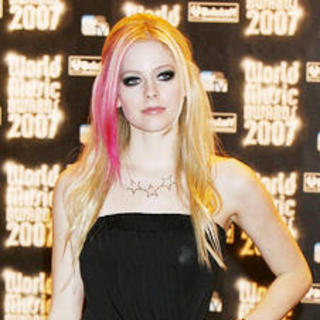 It has been confirmed that the fourth official single from 's "" album is the title track. The single is the follow up to "Hot" that was released in October last year. Lavigne also put "Innocence" on the radio this month but it is not confirmed to be a single.

According to a press release, the music video for "The Best Damn Thing" will be shot soon and her older brother Matthew who made a cameo as a bass player in her "Girlfriend" music video will star in this clip also. "I like to put my brother and sister in videos," she said.

News
>
Celebrity Gossip
February 27, 2008 02:04:16 GMT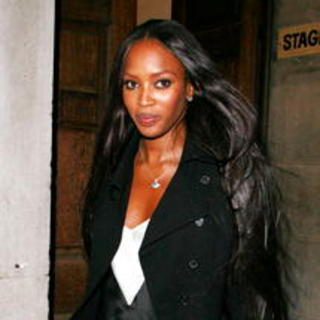 is a model patient. The British supermodel was hospitalized in Sao Paulo, Brazil, Monday night, February 25 for the removal of a small cyst. She was admitted to Sirio Libanes Hospital and reportedly flew all the way from London to Sao Paulo to have the surgery.

Naomi, who's a frequent visitor to Brazil, celebrated Carnival earlier this month in the northeastern city of Salvador. A representative for the catwalk queen confirmed her hospitalization, saying "Naomi Campbell was admitted to the hospital ... to have a small cyst removed. Following the successful procedure, she is now resting and is looking forward to getting back to work. She would like to thank the doctors who have kindly looked after her."

News
>
Movie News
February 26, 2008 09:53:28 GMT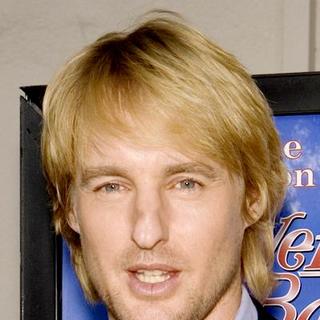 The "" star is going to star in the "" sequel. According to MTV Movies Blog, the 39-year-old actor has been signed to appear in "Night at the Museum 2: Escape from the Smithsonian" alongside .

In an interview with the newcomer to the comedy fantasy film , it was revealed that many of the original film cast will be back for the sequel. Azaria stated, "Owen [Wilson] is coming back and so is and . And there's other fun folks too who haven't officially signed on yet playing historical figures."

News
>
Music News
February 26, 2008 09:12:50 GMT

-fronted band have released a new music video for their second single off 2007 album "". The music video for "Secret Crowds" debuted on MTV2 on Monday, February 25 and can also be seen on the band's site.

The video reportedly was shot over the course of two days back in January 2008. It shows scenes where a man is trapped in the middle of an angry ocean while the band play aggressively to the tune of the head-banger song.

News
>
Movie News
February 26, 2008 09:11:06 GMT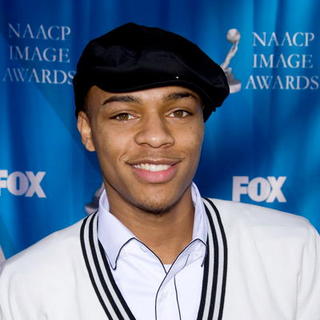 The "Bounce With Me" hitmaker has been reported to be joining indie movie project "Driving Lessons (2008)". According to Hollywood Reporter, the 20-year-old rapper has been set to portray a gangster wannabe who complicates everyone's lives in the black comedy film.

Joining him in the cast are , , and . Thieriot will be playing the religious, right-wing teenage son of the lead character Bunnie. McBride is cast to be Simon, Bunnie's next-door neighbor with whom she had an affair with. Ross is going to depict Simon's son, while Anwar will play the sexy, power-crazed co-worker of Bonnie's husband.

News
>
Celebrity Gossip
February 26, 2008 08:58:41 GMT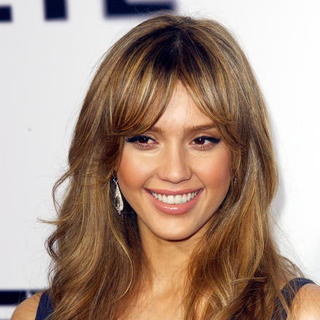 has shot down rumors of twin babies, set the record straight on that matter by telling reporters on the red carpet of the Oscars that any news of twins would be an "overwhelming" surprise. Being asked on the persistent twins speculation, the actress responded "Not that I know of" adding that "Oh my God, that would be so overwhelming!"

Rumors on Alba expecting twins came hot on the heels of the official confirmation issued by the movie beauty's representative December last year. It was made public at that time that Alba and her fiance Cash Warren were expecting their first child together.

News
>
Celebrity Gossip
February 26, 2008 08:29:58 GMT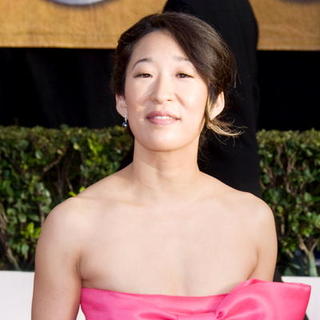 The depicter of Dr. Cristina Yang on successful drama series "Grey's Anatomy" has been picked by the Academy of Canadian Cinema and Television to be the host of Canadian awards event, the 28th Annual Genie Awards. The 36-year-old Golden Globe-winning Canadian actress has been given the honor because of her accomplishments as an actress in the entertainment industry.

"It is an absolute honour to have Sandra Oh as the host for the Genie Awards," said Sara Morton, the CEO of the 4,000 member Canadian Academy. "Her award-winning accomplishments as an actor in film, TV and theatre, both at home and abroad, are a testament to the kind of talent that Canada has become famous for around the world."

News
>
Celebrity Gossip
February 26, 2008 08:01:12 GMT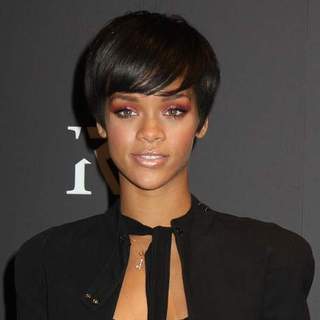 Recently purchased seven paintings by pop cartoonist Todd Goldman as an early birthday present for herself, has revealed her secret addiction to art. The "Umbrella" hit-maker admitted that she got addicted to art collecting after purchasing a painting by star Ron Wood.

"I'm not a big spender, but I do like to buy art. My favorite canvas is a Ronnie Wood one. He painted a portrait of Bob Marley and as soon as I saw it I knew I wanted it," Rihanna revealed. "It's very rare that you get a painting of a legend painted by a legend, so I had to get it."

News
>
Movie News
February 26, 2008 07:46:10 GMT

The sequel to family animation comedy "", "Hoodwinked 2: Hood Vs. Evil" will no longer hear the voice of , the clumsy princess in "The Princess Diaries", as Red Puckett but instead it will have "Heroes" beauty as the voice actress. The replacing of the lead actress news was outed by the film's writer Cory Edwards himself through .

Edwards' posted message read, "There are some brand new and very cool additions to this sequel. This time around, Red will not be voiced by Anne Hathaway, but by Hayden Panettiere, the 'super cheerleader' from Heroes." Further, he revealed that the changes made may be for the better. He reasoned, "This seems very fitting, since Red becomes a bit more of a "caped crusader" in this film."