News
>
Movie News
April 22, 2008 06:21:31 GMT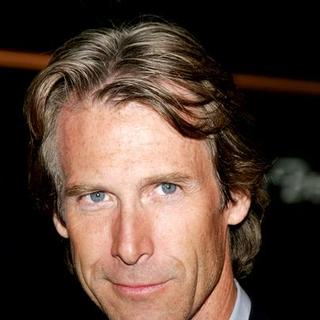 In response to the circulating rumors surrounding the development of "Transformers: Revenge of the Fallen", director Michael Bay has posted a rather upsetting message to the action film's fans. The helmer of "Bad Boys" film series stated in his website forum "" that all the things reported earlier regarding the Paramount Picture's film are false, except about the shooting location.

Though Bay didn't give detailed information on the fake news, he dished all the reports, including the appearing of Constructicons. On the matter, he simply noted, "Sorry everyone, everything you are reading (other then we are shooting in Philly) is false. We are going to give so much disinformation on this film to confuse everyone."

News
>
Music News
April 22, 2008 04:39:22 GMT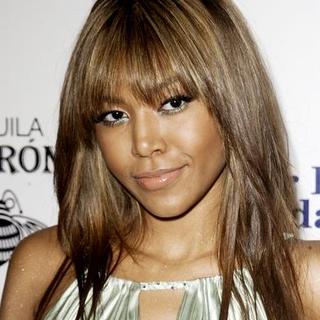 R&B Singer reportedly has split up with her label Columbia Records. The news surfaces after the singer's name has been removed from the label's artists roster.

The rumors of Amerie's break up with her label has been going since late 2007 and now after her name is out of Columbia's list, the news seems to be right. Moreover, reports claim that the R&B crooner's disputes with her label started because her third album "" was never officially released for the U.S. market, despite having been critically acclaimed and had a success in Europe.

News
>
Movie News
April 22, 2008 04:32:22 GMT

Though the forthcoming film "" has yet to be opened for the public view, the Wachowski brothers has allegedly been prepared for the sequel. The speculation of the issue has been brought up by one of the car racing film's producers, Joel Silver, in an interview.

At the press junket for "Racer" on Saturday, April 19, Silver opened up to Collider.com that the filmmakers behind the Warner Bros. Pictures' tidbit have jotted down ideas for a movie follow-up if it is possible. "Look, they have a great story idea for a sequel to this movie (Speed Racer), we have a great idea for a sequel if it makes sense to make it," revealed the "Matrix" series producer.

News
>
Celebrity Gossip
April 22, 2008 04:15:03 GMT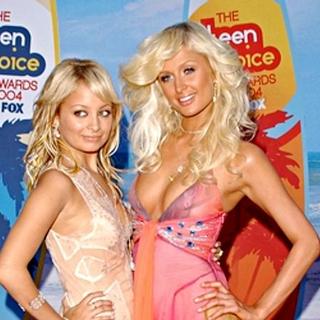 , apparently, can never have enough of the many publication she's received. Has just been praised by young actress as "a marketing genius," Paris arguably is, indeed, when it comes to making publicity for the sake of money. The celebrity socialite who is currently on tour with her rocker beau reportedly is planning a double wedding with her BFF and her baby's daddy Joel Madden.

Not without reason, but Paris is said to have been wanting it in order to boost sales of pictures from the wedding as she's convinced she can bank millions off the photos. "She's doing it all for attention, as usual," said a friend of her. "It's a publicity stunt, just like everything else."

News
>
Movie News
April 22, 2008 03:51:12 GMT

Picking up a story that many career women nowadays could relate to, "" is setting its pace to be one of the great comedy movies. Sadly, some critics believe that the Universal Pictures' film perhaps could never be compared to Judd Apatow's films in the same genre. Noting that though it has what it takes to force a laughter out of the audience's mouths, it still falls short of being considered a fabulous movie.

Despite its effort in pairing up the two brilliant "Saturday Night Live" stars, and and supported them with other caliber actors and , this comedy film is still contemplated by Reuters as a movie that "never fully delivers". Adding to the critics, The Money Times commented that though the film is "not a washout", it will still leave moviegoers "feeling 'that could have been a fabulous movie!'" since though there are many cracking moments, it is not lasting until the end.

News
>
Music News
April 22, 2008 03:43:53 GMT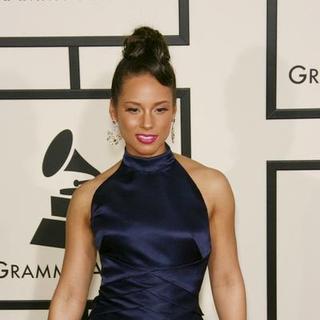 made an appearance on NBC's "Today Show" on April 21, performing two of her tracks from her 2007 album "" plus an old joint, "If I Ain't Got You". The singer who wore a gray top, white jacket and a scarf opened her outdoor set with "Teenage Love Affair" and added "No One" to her section.

"Teenage" is the third single pulled from "As I Am" and along with the performance, Keys previewed the music video of it which is scheduled to be premiered on MTV's TRL and BET's 106 & Park tomorrow April 23. Keys confirmed that she will appear on the BET show to deliver the debut herself.

News
>
Music News
April 22, 2008 03:35:12 GMT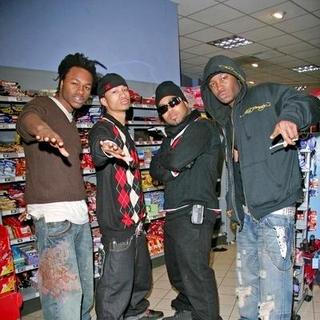 Hip-hop group revealed a good news to their fans after they announced their new member. The group have selected a singer called Ambition/4Play to replace their former lead singer Pleasure who left them in 2007.

Pretty announced the recruitment of Ambition on their official MySpace page. Besides revealing their new member on the net, the R&B group have also performed with him on their recent gig.

News
>
Celebrity Gossip
April 22, 2008 03:34:00 GMT

Has previously denied speculation of a rekindled romance with ex-boyfriend , finds herself as the subject of extensive media attention yet again as photos apparently showing her engaged in some hot make out sessions with the actor have leaked to the net. The couple's make out sessions were captured while they were in Miami on Saturday, April 19 to celebrate Kate's 29th birthday.

Kate, who turned 29 on Saturday, joined Owen and his parents for a lunch at Lario's on South Beach on the afternoon. The foursome, according to People as being told by a source at the restaurant, "sat away from the crowds and had a blast. Kate and Owen looked very happy and were talking up a storm to Owen's parents." Still according to the source, the group then "asked for a tres leches butter cake soaked in milk with a candle in the middle".

News
>
Music News
April 22, 2008 03:00:44 GMT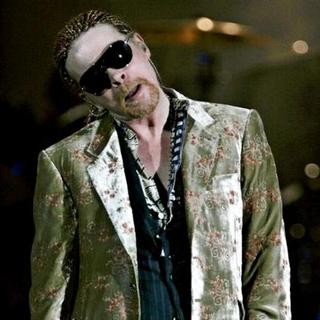 have announced that their "" that has made history by being the most expensive recorded album, is currently "in negotiations" for a release. The album has been shelved for over a decade and lately the talks of actually putting it on the street have been making rounds with the latest challenge coming from Dr. Pepper the soda company.

In their , the band which is fronted by posted a message to their fans, confirming that negotiations are under way. They, however, do not elaborate further on what kind of deal is made for the album. The old plan was to release the album via Interscope in March 2007.

News
>
Music News
April 22, 2008 02:47:59 GMT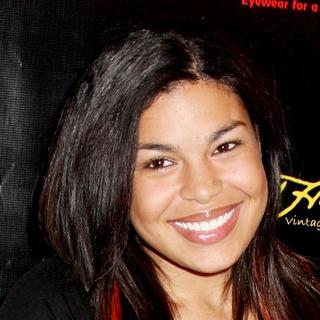 Bad news comes from as the singer has to cancel three scheduled concerts earlier this week due to throat injury. The singer is currently resting because of her throat problem which is also called an acute vocal cord hemorrhage.

One of the shows Jordin had to miss out was performing as the opener for ' tour in Hampton on Saturday, April 19. Beside that, she has also canceled her performance at the Earth Day concert which was held on Monday, April 21 and a show at Penn State University on Sunday, April 20.

News
>
Celebrity Gossip
April 22, 2008 02:31:28 GMT

Report on and Alexis Phifer's broken engagement is true. The model-designer has confirmed to People that her engagement to the rap artist and hip hop producer is off.

"It's always sad when things like this end, and we remain friends," Phifer tells People. "I wish him the best in his future and all of his endeavors. He's one of the most talented people I've ever met."

News
>
Music News
April 22, 2008 02:25:25 GMT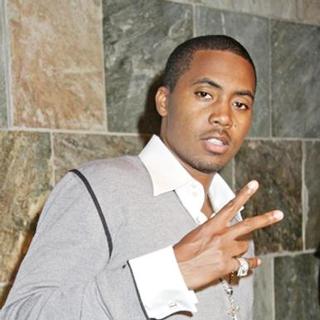 In a bid to make the word 'Nigger' having a subtler meaning, has leaked a new song that proudly bears the title. The rapper who made headlines in October last year for naming his new album "Nigger", has released the single "Be a Nigger Too" that contains the controversial word all over its lyrics.

In the song, Nas talks about sensitive issues such as Islam, the NAACP, the murder of South African reggae artist Lucky Dube and also young using the N-word for racial slur but didn't make him mad. He begins with: "You are now allowed to listen to the radio, real niggers are back" before going with "I'm a nigger, he's a nigger, she's nigger, we some niggers / wouldn't you like to be a nigger too / They like to strangle niggers, blame a nigger, shootin' niggers, hangin' niggers / still you wanna be a nigger too... true," on the chorus.

News
>
Movie News
April 22, 2008 02:11:23 GMT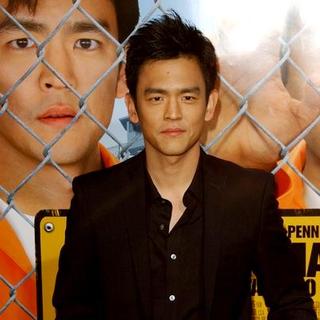 As "", the sequel of hit film "", is coming close to its theatrical release on April 25, one of its star duo, , sat down to talk about the highly anticipated stoners comedy. In a video interview with MovieWeb.com, the Korean-born actor revealed much about the forthcoming Warner Bros. Pictures' movie.

Talking about the funnier follow-up, Cho addressed many topics related to this second film. One of the topics brought up was the remark of being better than "". When asked whether the dishing of the Jeff Schaffer's 2004 comedy movie starring has been planned, Cho confessed the otherwise explaining that it happened to come out without being scripted initially.

News
>
Celebrity Gossip
April 22, 2008 02:01:00 GMT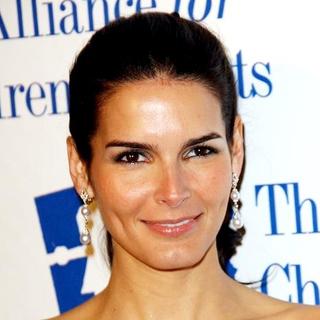 A group of Hollywood celebrities, including fashion model and television/film actress and singer are taking their clothes off for next month issue of magazine. , Zoe McLellan, and are the other celebs who appear naked in the publication's annual naked spread.

Claimed herself as very "modest," Harmon did admit she had more problems disrobing than her fellow celebrities. "The hardest part was when the robe came off and I was like, 'And now I'm ... naked.' You wonder if they can see your Caesarian scar," the actress revealed. She, however, felt comfortable at last, saying "I realized, I'm here to make a beautiful picture."

News
>
Movie News
April 21, 2008 09:37:06 GMT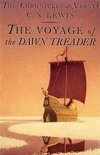 Though "", the sequel to hit film "", has yet to be released in the theaters, producers of the adventure fantasy movie has begun scheduling for the production of the third film. Speaking at the New York Comic Con on April 19, producer Mark Johnson revealed that "" is now scheduled to start filming in October 2008.

Aside from letting out the shooting plan, Johnson also stated that director Michael Apted is looking for filming locations in New Zealand. He further said that though Apted is eyeing the Kiwi island, it is not impossible that the principal photography maybe taken in other locations. Additionally, Johnson confessed that two-third of the movie's filming is going to be done in Rosarito, Mexico at a huge water tank once used by James Cameron to shoot "Titanic" and Peter Weir to shoot "Master and Commander".