News
>
Movie News
January 31, 2007 04:24:30 GMT
Though recently busy working in some TV productions, seems more than ready for another acting stint on the big screen. The beauty is reported to have given agreement reprising her role as Pam Byrnes in "Meet the Little Focker", the third installment of "Meet" franchise.

The actress, a native of Dover, Delaware, previously portrayed the character in "Meet the Parents" (2000) and its 2004 sequel "." Both films were huge success in the box-office with the former pulling $330.4 million while the latter one scoring even higher at $512.2 million worldwide.

News
>
Celebrity Gossip
January 31, 2007 04:03:24 GMT
The wild partygoer insisted she won't get exposed, not for Parisexposed.com at least. And so the hotel heiress has filed a federal lawsuit, seeking to shut down the Web site that displays personal photos, videos, diaries, and other belongings of her once kept at a storage facility.

Parisexposed.com, which was launched on Jan. 23, claiming the items were auctioned off after Hilton neglected to pay the Los Angeles-area storage facility. It also promises visitors who pay a fee of $39.97 access to Hilton's passport, medical records and other legal documents.

News
>
Celebrity Gossip
January 31, 2007 03:31:15 GMT
and boyfriend really are inseparable. The in-love couple, who's been spotted together in many occasions, has reportedly checked themselves into a drug rehab clinic.

Moss and Doherty reportedly admitted themselves to the Capio Nightingale Hospital Monday January 29th using false names. "They arrived together and will be supporting each other. They looked very much a couple as they came in and she is clearly worried about him," a source told The Sun.

News
>
Movie News
January 31, 2007 03:24:24 GMT
The Queen of the galaxy will soon grace the big screen again, at least that's what Dino De Laurentiis is trying to say. The legendary film producer has stated that he is on the way to bring "" to the surface as he did before in 1968.

Revealing that the script for the project is currently being worked on, De Laurentiis pointed out that the flick will not be a remake of Barbarella'" but "a completely new 'Barbarella'" instead while adding that the new version will have "love, sex, adventure."

News
>
Celebrity Gossip
January 31, 2007 03:04:43 GMT
Ahmed Aboudihaj and Zohra Labridi, the parents of Awatef Aboudihaj, the woman killed in a car accident involving R&B singer , filed a $50 million wrongful death lawsuit Tuesday January 30th against the star, claiming "Brandy was driving recklessly" when she struck their daughter.

The suit, filed in Los Angeles Superior Court, comes a day after the California Highway Patrol recommended Brandy be charged with misdemeanor vehicular manslaughter in the Dec. 30 accident. The city attorney's office is reviewing the case. If charged and convicted, Brandy faces up to one year in county jail.

News
>
Movie News
January 31, 2007 02:54:21 GMT
Grabbing chance to once again become a tough girl onscreen, is currently engaged in talks to be the leadstar in Joel Silver-produced action thriller "", which is also a production of Dark Castle Entertainment.

Adapted from a series of graphic novels created by writer Greg Rucka and artist Steve Lieber, the project concerns a U.S. Marshal working at Antartica's McMurdo Station named Carrie Stetko who must catch a murderer before the sun set for six month there.

News
>
Music News
January 31, 2007 02:41:20 GMT
The Sheffield-based band, , has received four nominations for this year's NME Awards. The four-piece group is in the running for the categories of Best British Band, Live Band, Album and Music DVD.

This isn't the first time that the band scores numbers of nominations in the awards show, last year they won three awards, including the coveted Best British Group accolade.

News
>
Music News
January 31, 2007 02:15:18 GMT
British rock band will play together again when they reunite at the upcoming 49th Annual Grammy Awards in Los Angeles on February 11th.

It was confirmed Tuesday Jan 30th by The Recording Academy that the trio will reunite and open the show when it airs in about a week and a half on CBS at 8pm EST. The Recording Academy released a statement which read, "The Police join a stellar list of past Grammy Awards opening acts, which includes reunions and once-in-a-lifetime performances."

News
>
Movie News
January 31, 2007 02:08:31 GMT
Heading to his next directing stint after that in "", German filmmaker Oliver Hirschbiegel is on board to helm dramatic feature "" for Universal Pictures and Imagine Entertainment.

Based on true events happened in 2004, the project will depict the three-day siege of an elementary school in Beslan, Russia by armed Chechen rebels. About 1,200 were taken hostage in the school gym with around 300 people died by the end of the standoff.

News
>
Movie News
January 30, 2007 09:32:09 GMT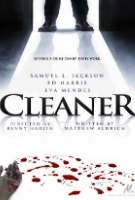 One more star has come to fill in the role in "." The Hollywood Reporter reveals that has landed deal to take part in the thriller along with Christa Campbell.

A joint production of Millennium Films and Anonymous Content, the movie revolves around on a former cop specializing in cleaning crime scenes who finds out that he has unwittingly covered up a homicide after cleaning a murder site of a crime which was never reported to the police.

News
>
Celebrity Gossip
January 30, 2007 09:20:03 GMT
Rock group invades another territory beyond music. The music act has partnered with comic-book production company Platinum Studios to create their very own Comic Book company.

The comic-book entertainment company, called the Kiss Comics Group, run by KISS leaders and Paul Stanley. The company will kick off with a book, "Kiss 4K," and eventually venture out into platforms such as mobile, online, film, television and licensed merchandise products.

News
>
Movie News
January 30, 2007 09:10:15 GMT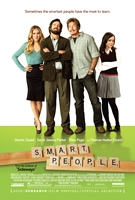 Set to add more profit into its feedbag, Miramax Films has successfully obtained the rights to distribute star-studded romantic dramedy "" around North America region with an eye to release it in fall, Variety has learned.

One of the first productions from Michael London's new Groundswell Productions, the picture concerns on a professor who turns into a bitter eccentric following his wife death, but later learns to reconnect with people after falling for a former student. , , and have all been billed to play the widowed professor, his new love interest, and his recently surfaced adopted brother, respectively.

News
>
Celebrity Gossip
January 30, 2007 08:57:34 GMT
has inked a deal to topline NBC's untitled cop drama from "House" creator/executive producer David Shore.

The project is said to be a light drama with police-procedural elements that centers on a female cop, played by Janssen.

News
>
Movie News
January 30, 2007 08:48:01 GMT
Appears to be quite determined in sparking an acting career, is reportedly engaged in talks for a role of a recovering alcoholic named Nick Charles in a new movie from Roy Vernon entitled "."

Based on Charles' own book of the same name, the project is likely to stay true to the original material which documents the real life events of the author, who lived on the street for twenty-five years after losing his home and family.

News
>
Celebrity Gossip
January 30, 2007 08:33:27 GMT
After numbers of celebrities take the task, it is now and 's turn to get "Ugly". Both movie stars are about to guest star on ABC's hit comedy "Ugly Betty," it has been confirmed.

As of Liu, the actress will appear in two episodes of the Golden Globe-winning ABC series, beginning Thursday, Feb. 15. She will play Grace Chin, a former college classmate whom Daniel Meade, ' role, once stood up for a date. Her first episode is called "Derailed".