News
>
Celebrity Gossip
April 11, 2008 08:18:53 GMT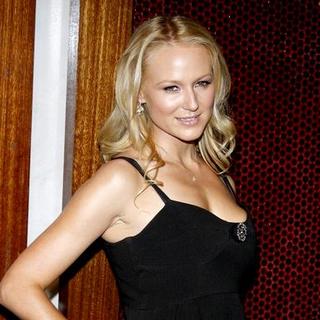 After hosting the country music reality series "Nashville Star" last year, this year takes her involvement further. The singer-songwriter is set to be one of the judges on the show alongside John Rich of .

Jewel says that she's honored to work for the show. The "Foolish Games" singer also explicitly revealed her reason to take the job, claiming that at the beginning of her career she also had mentors to help and guide her. "As a young artist, I really benefited from having great mentors like and . They took me under their wings and encouraged me to stand up for things that, as an artist, are important," she said. Because of that she plans to share her experience by becoming one of the judges and helps the contestants of "Nashville Star." The show will be premiered on June 9 at NBC.

News
>
Music News
April 11, 2008 08:00:39 GMT
2008 Music City Hall of Fame has announced a fresh batch of music icons that will grace the path of their 'Music Mile' this year. Those taking the fourth class induction which is presented by Gibson guitar are Hank Williams who is the father of , Nitty Gritty Dirt Band, and among others.

The induction ceremony will take place at Nashville's Hall of Fame Park on Sunday, April 20 at 3 P.M., with sponsorship by Great American Country (GAC). It will involve the unveiling of a sidewalk in commemoration of the artists. Public are welcomed to attend the event for free.

News
>
Celebrity Gossip
April 11, 2008 07:45:57 GMT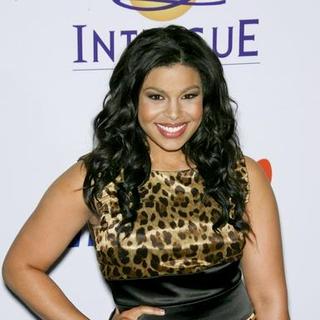 Hollywood's most kept secret is no longer an unconfirmed speculation, thanks to who disclosed the not-so-secret romance of and . In an interview with U.K. magazine Young Voices, the songbird did reveal that both of them indeed are dating.

Rihanna and Chris Brown apparently are good in keeping the gossip guessing on the status of their relationship. The rumored lovers have repeatedly denied rumors of a romance despite the fact that they've been snapped getting together at several occasions. Both of them always insisted to the press that they're "just friends."

News
>
Movie News
April 11, 2008 07:25:23 GMT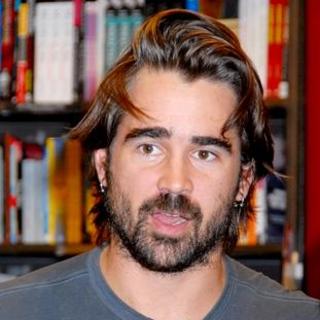 , the co-star of in epic drama "", is going to star in the Parallel Films-produced movie "". According to Variety, the villain in the superhero movie "Daredevil" has been tapped to star in the dark drama thriller film.

Though it is still unclear what character he will be portraying, the site noted that Farrell will share the screen with and . Together with the two thesps, the "" actor will be working under the direction of Bosnian helmer Danis Tanovic.

News
>
Music News
April 11, 2008 07:18:38 GMT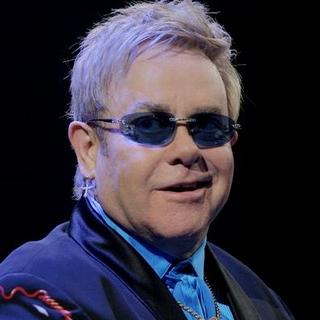 has slipped as many as $2.5 million to Hilary Clinton's pocket for her presidential campaign. The British singer performed at New York's Radio City Music Hall on Wednesday, April 9 to raise fund for the senator, opening the set with "Your Song" and making time to sing his hits like "Rocket Man" and "Daniel".

While there Elton made his purpose more audible, stating that no one is a better candidate to lead U.S. other than Hilary who is the wife of former U.S. president Bill Clinton. "Having said that, I never cease to be amazed at the misogynistic attitude of some people in this country," Elton told the crowd. "And I say to hell with them, The reason I'm here tonight is to play music, but more importantly as someone who comes from abroad, and is in America quite a lot of the time (and) is extremely interested in the political process because it effects the whole world."

News
>
Celebrity Gossip
April 11, 2008 06:52:15 GMT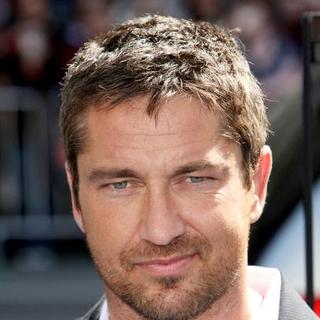 That and are dating, it's just a nasty rumor. Put the brake on the false romance rumors, the movie hunk insisted "it's not true!"

Rumors were mounting over the weekend that Butler and Diaz have been enjoying a string of secret dates. It's been claimed that both stars have been on three dates in just ten days, being spotted at Teddy's Bar in the Roosevelt Hotel, having a romantic dinner at The Chateau Marmont hotel and were seen sharing drinks at Shutters Hotel.

News
>
Movie News
April 11, 2008 06:40:44 GMT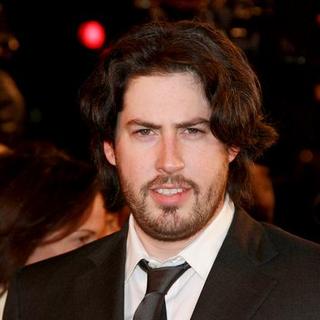 Amidst all the rumors surrounding the upcoming superhero flick "Justice League Mortal", a new report claimed that Jason Reitman, the director of acclaimed drama comedy "", had been offered to tackle the Warner Bros. Pictures' project, but came quick to decline it. According to Slash Film, the 30-year-old filmmaker has admitted his refusal to direct the project in an interview.

The movie news site reported that the man behind the award-nominated satire film "" revealed that he had been persuaded to helm the Kieran Mulroney and Michele Mulroney-written film to Howard Stern on the Howard Stern Show on Thursday, April 10. When asked how the script was, allegedly Reiman stated that the film wouldn't be a great one. "What am I going to do with Justice League of America? So Basically I'll make a movie that is not as good as X-Men, then I'll be the guy who made a movie not as good as X-Men," explained the writer/director.

News
>
Music News
April 11, 2008 06:36:31 GMT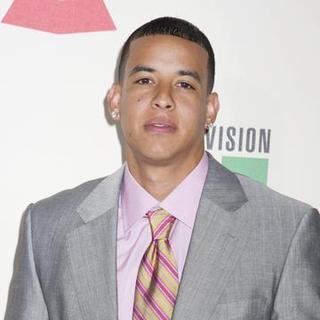 was named the double winner at 2008 Billboard Latin Music Awards on Thursday, April 10. The reggaeton's win is not particularly dominating for more than five other acts also received two wins at the event broadcast live by Telemundo from Miami. Juan Luis Guerra, in particular, received a single honor for Producer of the Year plus two others that he shared with his band 440.

Beside Yankee, others taking double trophies are ; urban bachata group Aventura; Mexican singer Valentin Elizalde; duranguense group Alfredo Ramirez y Los Creadorez del Pasito Duranguense; reggaeton duo R.K.M. & Ken-Y; and new pop acts Kany Garcia and Camila. Special awards was given to whose humanitarian work with Mi Angre foundation made him honored with the Spirit of Hope Awards.

News
>
Celebrity Gossip
April 11, 2008 06:16:35 GMT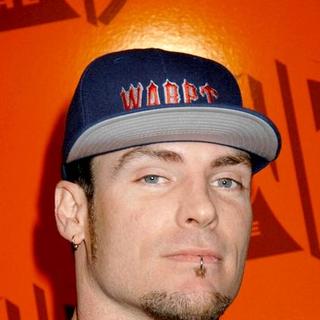 was busted on Thursday night, April 10 outside of his home on Trianon Place in Wellington for an alleged altercation with his wife Laura Van Winkle. TMZ which was the first to bring that matter to public's notice claimed the arrest occurred at 10:43 P.M. E.T.

Palm Beach County Sheriff's Office responded to a call from Ice's home, presumably from wife Laura, alleged the rapper and actor "struck" and "kicked" her. By the time deputies arrived at the couple's Wellington home at around 7:15 P.M., they found Ice on his motorcycle, two blocks from their home.

News
>
Music News
April 11, 2008 06:14:20 GMT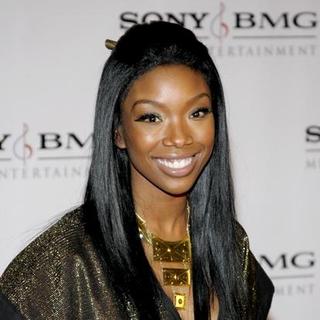 After a series of unfortunate events, singer is set back on the lane to rebuild her music career. BlackVoices.com reported that the "Moesha" star has been signed by Epic Records that will release her fifth studio album before the year ends. No comment yet from Brandy's camp or Epic.

Brandy severed ties with her label of 11 years, Atlantic Records, in 2004 after a decline in sale of her fourth LP "". She was label-less for more than four years afte that but reports said that she managed to sign with her brother, 's label, Knockout Entertainment.

News
>
Movie News
April 11, 2008 05:13:17 GMT

Aside from "" which came out on the web earlier, Screen Gems apparently got another feature film trailer on their sleeves. Following the outing of "Quarantine" teaser, the studio has debuted the trailer to their upcoming drama thriller starring , "", which lasts nearly two and a half minutes.

The trailer begins with a shot of a peaceful neighborhood and a young man unloading stuffs from the back of his truck to be brought in to his new house. The footage then reveals that the man is married to a black woman. As the video footage continues, it can be seen that the interracial couple get an increasing harassment from their neighbor who doesn't approve the interracial marriage and decide to fight back. But, their struggle to get away from the neighbor leads to a big deal.

News
>
Celebrity Gossip
April 11, 2008 05:00:48 GMT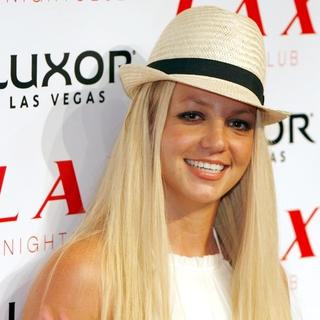 Trying to recover from her recent mental troubles, really needs all the help she can get including from her ex-boyfriend . In order to help Britney's recovery, her dad, Jamie Spears, has reportedly contacted Justin and asked him to help out. A source said that the "Sexy Back" singer has agreed to meet with Britney. "Jamie reached out to Justin and asked if he'd be willing to come over to Britney's house to talk to her face-to-face, and Justin said yes," so said the source.

The meeting was planned to take place at Britney's family's barbecue this summer. During when Jamie hoped that Justin can have a heart-to-heart conversation with his daughter. Britney's father really believed that after seeing and talking with the pop star stud, Britney will feel much better. "Jamie's hoping that by finally seeing him, she'll be able to get some real closure, some resolution. He thinks that might be a huge help to her," the source said.

News
>
Celebrity Gossip
April 11, 2008 04:49:30 GMT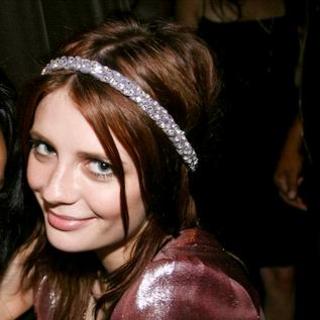 Initially revealed her plan to seek plea in her DUI case, was on Thursday, April 10 in a Beverly Hills courtroom sentenced to three years of unsupervised probation as part of the guilty plea. She, additionally, was also ordered to attend an alcohol education program.

The former star of TV's "The O.C." was pulled over around 2:45 A.M. on December 27, when she was driving on La Cienega Boulevard in West Hollywood, California. The authorities stopped her after they saw her vehicle straddling two lanes of traffic and failing to signal for a turn. Was briefly jailed before then being released on 10,000 dollars bail, Mischa was charged with four misdemeanor criminal counts; driving under the influence, driving with a blood alcohol level of .08% or higher, driving without a license, and possession of marijuana (under an ounce).

News
>
Music News
April 11, 2008 04:48:43 GMT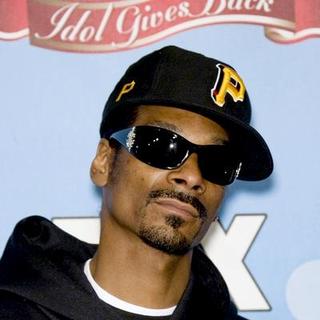 has teamed up with online entertainment site JibJab.com to have his fans appearing on the video of his single "Sensual Seduction". Users who register to the site will get the opportunity to change the faces of the characters in the video to their own faces using the technology which is called "Starring You!".

Fans can upload their personal photos on the video for free but there will be an additional $3 charge to store, share and post the videos on social networks. "Our audience has made over 10 million 'Starring You!' movies since we launched last year," said JibJab co-founder Grevan Spiridellis. "Working with an incredible talent like Snoop Dogg brings the experience to a whole new level."

News
>
Music News
April 11, 2008 04:31:18 GMT

"Idol Gives Back" night ended with $22 million raised for charity on Wednesday, April 9. The star-studded event that was broadcast on Fox received donations from various sources including, callers and those who logged on to AmericanIdol.com, Britain via Prime Minister Gordon Brown, as well as the show's four main icons, , , Simon Cowell and .

The $22 million figure was announced on air during the final hour of the broadcast, but it is not the final sum for Idol is still taking donations. The organizers expects to hit $100 million mark this year after last year raising as much as $76 million.This year, proceeds from the event held at Los Angeles' Kodak Theater will benefit six organizations such as Children's Defense Fund, the Global Fund, Make It Right, Malaria No More, Save The Children and the Children's Health Fund.