News
>
Music News
April 11, 2008 03:25:00 GMT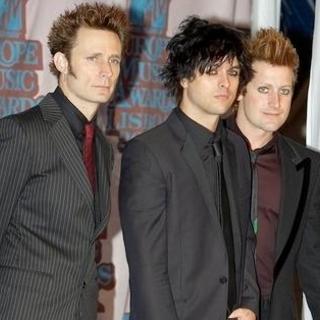 In December last year spread like wildfire that had released another side project under the moniker Foxboro Hot Tubs. One of the long-persistent rumors that year, is no longer there after the crooners of "American Idiots" confirmed that both acts are indeed done by the same persons.

"We think that the only similarity (between the Hot Tubs and Green Day) is that we are the same band," Billie Joe Amstrong and Co. confirmed through an e-mail to MTV News on Wednesday, April 9. "That is basically the only similarity. We are Jason White, Jason Freese, Michael Pritchard, Frank Edwin Wright the Third and the Reverend Strychnine Twitch. ...We are four guys who love to play music and be spontaneous, (and) after a few late night jams and a few too many bottles of wine, we were inspired to record some rockin' eight-track recordings."

News
>
Celebrity Gossip
April 11, 2008 03:13:34 GMT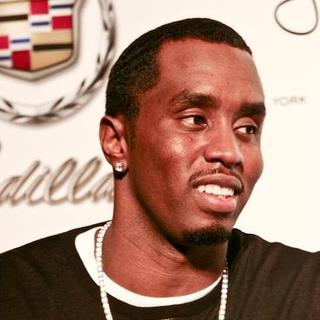 It was such an unfortunate for that he needed stitches on his foot after accidentally slashed his foot on a champagne glass. The rap artist was frolicking around his pool at 6 A.M. last weekend during an after party at his Star Island mansion when he accidentally wounded his foot on a champagne glass.

Earlier report by WSVN-TV claimed he needed a total of forty stitches at the hospital. TMZ however "has exclusively learned that it was actually just five stitches."

News
>
Movie News
April 11, 2008 02:58:06 GMT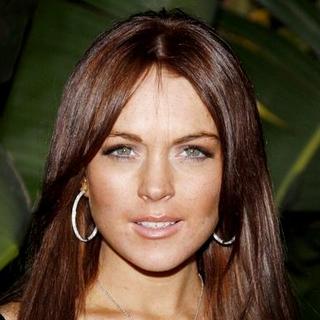 Contrary to the earlier reports claiming that she will have a nude scene in an upcoming film "Florence", Hollywood starlet won't bare all her skin in front of camera. According to Access Hollywood, the dismissal of the nude scene speculation came directly from The "" star's mother, Dina Lohan.

On the matter, the entertainment site reported that Dina has slammed down the rumors that her oldest daughter is going to strip naked in the indie film in an e-mail sent to Access Hollywood's Billy Bush on Thursday, April 10. In the e-mail, Dina allegedly simply noted, "No she is not." However, she didn't further explain whether Lindsay actually got the role or not.

News
>
Music News
April 11, 2008 02:48:45 GMT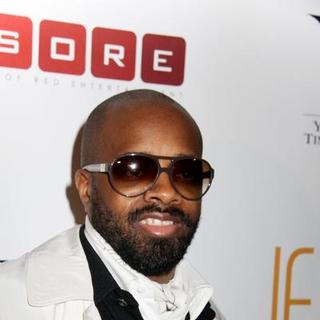 is set to front a new project which is a joint venture of Island Def Jam Music Group and deodorant brand TAG. Both parties are expecting to net two contemporary artists per year that will suit the Procter & Gamble's brand target market which is pop culture-influenced teens plus reaching out to urban community through programs that will give chances for talented MCs.

"My goal is to find artists that have longevity written all over their face," said Dupri, who is also the president of Island Urban. The label may focus on Hip-Hop but they wouldn't limit themselves to expand to other genres. "The whole process is on a fast track to align itself with TAG Body Spray's re-launch this summer," Durpi added. "I like it because we can't stop the artist process because of the record business' (red tape)."

News
>
Celebrity Gossip
April 11, 2008 02:37:21 GMT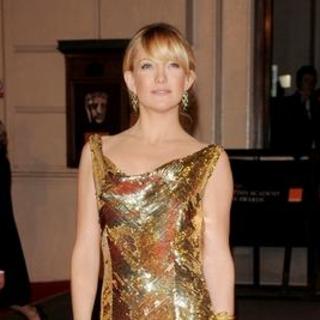 Having a good looking face is just not enough for . The actress, who is famously lacking in the cleavage department, was so impressed when her breasts were digitally enhanced in the promotional poster for new movie "" that she wants to make them a reality.

Having her breasts enhanced digitally in the promotional artwork which shows her posed alongside co-star , Hudson revealed to Cosmopolitan Magazine, "They are so not my boobs - they look too perfect." She then went on saying, "Seriously, if I ever wanted to have them done, I'd take this poster to the doctor and say, 'This is what I want them to look like.'"

News
>
Movie News
April 11, 2008 02:20:03 GMT
Though it was said earlier that the sudden death of actor would not affect his upcoming feature film projects, the latest rumor apparently shows the opposite. According to CinemaBlend, the 28-year-old actor's highly anticipated film "" allegedly will have one of the Joker's scene cut off due to his tragic passing.

Reporting on the speculation, the site noted their source has revealed that one particular Joker scene in which Ledger's villainous character is captured on camera pretending to be dead and put in a body bag won't be included in the Warner Bros. Pictures' film. Further, the site explained that the film's executives are considering to lay aside the specific scene after many test audience gave out discouraging reactions towards it.

News
>
Music News
April 11, 2008 02:19:58 GMT

BET might have arranged one of the biggest Hip-Hop event this year through their "Spring Bling" program. The network has put up almost every big artists in the genre to highlight a series of events that will air on the station starting from April 10 at 7:30 P.M. ET/PT as part of the Summer break specials.

The program will be divided into sections with different artists being featured on each. Those like , , , , , , and will be among others who are presented to appear in various programs like "Rides, Rims and Runaway" that will pick automobile theme or "Revamped" that sees a competition among dancers.

News
>
Celebrity Gossip
April 11, 2008 02:04:45 GMT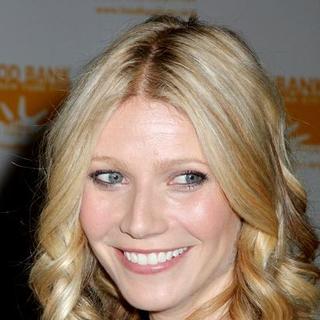 has come to denial when being asked about the supposed wedding of and . The actress insisted she didn't attend the much-covered nuptials despite reports to the contrary.

Paltrow was among the guests reportedly attended Jay-Z and Beyonce's wedding, took place Friday, April 4 at the hip hop mogul's New York apartment. She, according to reports, was seen attending the event alongside her singer hubby of music act .

News
>
Movie News
April 10, 2008 09:54:26 GMT

The horror thriller "" featuring and will be opened in ten different cities. According to ShockTillYouDrop, Third Rail Releasing have announced the city listings for the limited release of the film.

In their article, the site noted that San Francisco and San Diego are among the cities listed to have the theatrical release. Aside from the two, others cities included are Dallas, Detroit, Atlanta, Houston, Tampa, Miami, Phoenix and Denver.

News
>
Celebrity Gossip
April 10, 2008 09:26:56 GMT
Not being spotted having a romance with anyone recently, was reported to be dating a singer. The actress has been seen spending a lot of time together with folk-rock singer .

Natalie and Devendra have been spotted together in more than one occasions recently. On Tuesday, April 8, they were seen walking at the West Village while holding each other's arms. Then on Wednesday, April 9, both of them were caught again spending time together at a book store in Soho, N.Y.C.

News
>
Movie News
April 10, 2008 09:26:50 GMT

Overture Films, the production company of and 's crime comedy "", will bring "" to the big screen. According to Variety, the studio have acquired the screening rights to the teen comedy film.

The studio will produce the film through their Escape Artist shingle with Steve Tisch, Jason Blumenthal and Todd Black set to be the producers. Concerning the film itself, "Popped" is penned by Megan Parsons. Further, the film is said to have the tone of acclaimed teen pregnancy comedy "" as it tells the story of a teenage girl who is faced with the hardest decision of her life, deciding to whom she wants to lose her virginity.

News
>
Movie News
April 10, 2008 08:55:07 GMT

Following earlier reports claiming that has joined the star studded cast of "", it is reported that the "" actor and the "" star have been tapped to join the "Pirates of the Caribbean" star. Hollywood Reporter is the first to announce the additional casting.

Reportedly, in the movie that is made in the form of an anthology of 12 short films, the rising star and the notable actress will be working together under the direction of "" helmer Shekhar Kapur who takes over the place of late writer/director Anthony Minghella. The two also will share the scene in a segment which resolves around a woman who meets a young man in a hotel that is in between worlds and develop mysterious connection as well as understanding for their situation.

News
>
Celebrity Gossip
April 10, 2008 08:45:22 GMT

and would become the next celebrity couple to marry later this year, should reports on the media outlets are to be believed. It's been claimed that Bardem has proposed to Cruz during a recent romantic vacation in France and they have been busy planning a wedding since then.

Bardem and Cruz's romance was first exposed in October 2007 when they were spotted "very touchy-feely" at the New York film festival early that month. "They held hands when they thought no one was watching, and she kissed his cheek, and he put his arm around her," a witness said at that time.

News
>
Music News
April 10, 2008 08:03:39 GMT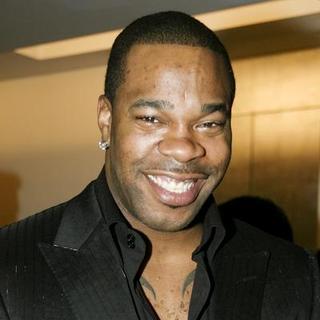 will release his eight studio album in mid year and has set the title to be "". The CD, as reported by Rap-Up.com, will be dropped in stores on June 17 with "Don't Touch Me (Throw Da Water on 'Em)" which has been leaked on-line last week, as the lead single.

"Blessed" is the third title proposed for the set because in an interview with MTV in 2006, he had wanted to name it "Before Hell Freezes Over." It was then changed again to "Back on My BS" before settling with simply "Blessed". Its release date has also been frequently changed starting from December last year to early this year.

News
>
Celebrity Gossip
April 10, 2008 08:00:23 GMT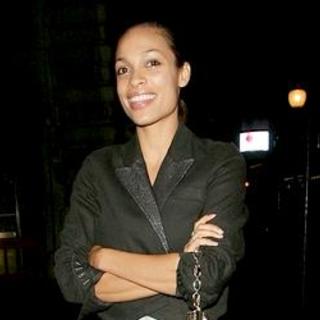 has sparked rumor of an engagement. The actress, perhaps best known for her roles in such films as "He Got Game," "," and "" allegedly engaged to boyfriend, DJ Mathieu Schreyer, as she's been spotted wearing a new gold ring on her left ring finger.

Dawson showed off her new bling to photographers after leaving Hollywood's Foxtail Restaurant on Saturday, April 5. No single word has been issued by the movie beauty thus far.