News
>
Music News
June 13, 2008 04:34:12 GMT

Following previous hint from about his new album plan, now the alternative rock singer has revealed more details about his new LP. The singer has already set the title, release date and track listing for the new record.

Beck's upcoming LP will be named "" and surprisingly it won't take a long time to hit the stores as it is scheduled to be outed on July 8. Moreover, just as it was predicted the singer's new record will be consisting in total of 10 tracks.

News
>
Movie News
June 13, 2008 03:55:46 GMT

From the man who brought biopic film "Malcolm X" and crime-drama movie "", Spike Lee, comes a new feature film dealing with the Sant'Anna di Stazzema massacre, "" and Touchstone Pictures have released its first trailer. The dramatic video footage takes more than two and a half minutes to be seen, but it displays epic and emotional footages from the movie.

Giving out the first in depth look into the drama tidbit, the trailer pretty much gives out the background idea on what the movie is all about. From the look of the compilation of clips, the movie seems to be told from the interview with the main character, Hector Negron. The first part of the trailer explained that Hector, a former African-American Buffalo soldier, killed a man and after the incident, police find a priceless Italian artifact that may unlock the 39-year-old mystery in his New York home. The second part goes back to the time of the World War II and focuses on the struggle of the American soldiers to save an Italian boy.

News
>
Celebrity Gossip
June 13, 2008 03:47:40 GMT

The on-off couple are on again. and his sons' mother are back together, for one more time. Caught up with Rolling Stone, the rocker revealed to the publication that he has reconciled with his ex-wife.

Rolling Stone visited rock band , for which Lee serves as its drummer, in their Hollywood rehearsal studio Wednesday, June 11. The music act was preparing for their summer CrueFest tour.

News
>
Music News
June 13, 2008 03:30:48 GMT

The new music video from has just been premiered on Yahoo! Music. The clip was made to accompany Sheryl's latest single "Out of Our Heads", taken from the rock chick's latest LP "".

On the clip Sheryl was seen singing the tunes on a stage accompanied by her band. It seems that with the video the singer is encouraging people to commit peace as on the video she features footages and shots of lots of famous people and artists, such as, , , , , , George Bush and many more doing the peace sign with their fingers.

News
>
Music News
June 13, 2008 03:25:05 GMT

A new music video from is slated to hit the networks any day now, and a preview has been given by Extra. The all-girls group that are now down to mere 5 after the red-headed member Carmit Bachar left earlier this year, will debut the music video for "When I Grow Up".

The video, according to some sources will premiere later today (June 13) on MTV through the channel's new music show, "F'N MTV". From the preview, it can be seen that the members are dancing on top of cars that crowd the street, and walking through the Hollywood's walk of fame.

News
>
Movie News
June 13, 2008 03:12:31 GMT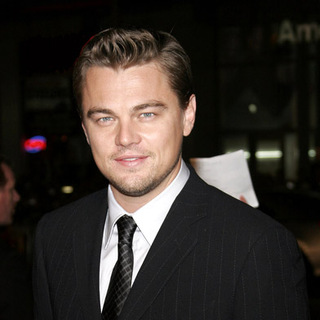 In early May 2008, online publications went frantic when a news about Captain America casting broke out. At the time, it was reported that Hollywood hunk was on top of Marvel Entertainment's list for portraying the titular character in "The First Avenger: Captain America". However, as quick as the news came out, it soon got slammed leaving a big gap for speculations of who to be entrusted the role.

About a month after, a new report brings out more exciting news regarding the possible casting of the patriotic superhero. It is now said that noted Hollywood actor has been considered by Marvel for the role of Steve Rogers whose alter ego is Captain America. But, before the fans of the "" star leaping for joy over the matter, Latino Review, which sparked the rumor in the first place, insisted that up to this point the 33-year-old actor's name is merely put on the top of the list, but the official offer for the role to the multiple Academy Award-nominated performer has yet to be put forward.

News
>
Celebrity Gossip
June 13, 2008 03:08:06 GMT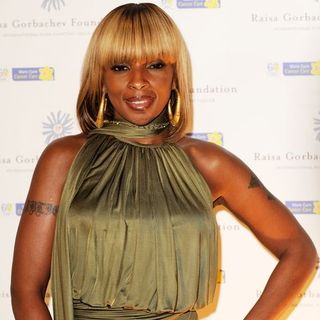 Is she or isn't she? has fueled pregnancy rumors in the wake of her postponed Australian concert. And while the R&B artist and her camp cited exhaustion as the reason for the canceled tour, rumors have been spreading like wildfire throughout Internet gossip websites that the cancellation might have something to do with her pregnancy.

Blige is currently touring the U.K. and initially planned to kick off her show in Perth on June 10. The tour supposedly includes several stops in Melbourne, Sydney, Brisbane and Auckland before finishing up on June 17 in Wellington.

News
>
Music News
June 13, 2008 02:43:20 GMT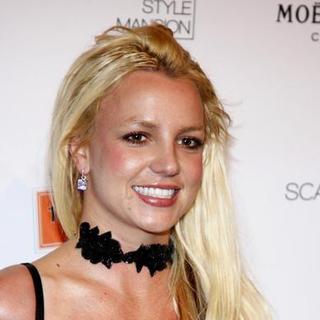 A disappointing news arrives for as her dream to appear at new video for their latest single "When I Grow Up" has vanished. This happened as according to the latest reports, Britney's cameo scene at the new clip has been edited from the video's final cut.

Unfortunately, both representative from the Dolls and Britney haven't made any statements regarding the reasons of Britney's exclusion from the video. According to MTV, the girls group themselves mentioned nothing about the editing at the tapping of a new show FNMTV.

News
>
Celebrity Gossip
June 13, 2008 02:34:28 GMT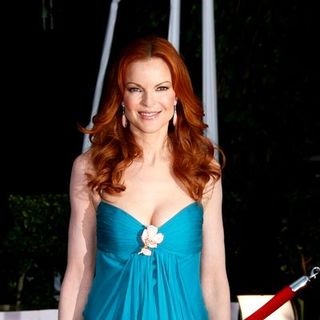 "Desperate Housewives" star was involved in a car accident on Wednesday afternoon, June 11 in Los Angeles, Access Hollywood reported. Her vehicle was reported to have sustained minimal damage and luckily she was fine.

Cross was driving her Lexus RX near Wilshire and Berry in West L.A. at around 2 P.M. when her vehicle collided with a sedan. Judging from then photos taken from the scene, the other driver's car sustained a significant amount of front-end damage.

News
>
Movie News
June 13, 2008 02:17:39 GMT

The blood thirst vigilante, 'The Punisher', is back to the big screen and this time, it looks like that he practices more brutal killing tactics in fighting the crimes. At least, that seems to be what Lionsgate Films want to imply through the newly released teaser trailer of "".

The teaser has been debuted firstly through IGN Movies. It gives out the first real look into the action adaptation movie from one of the Marvel comic books. Compared to Jonathan Hensleigh's 2004 "", the new version directed by Lexi Alexander is said to bring forward a darker tone and display even more of the explosive sequences as well as the ruthless murders.

News
>
Movie News
June 12, 2008 09:48:31 GMT

When discussing about supernatural movies with twisting end, there is a name that is most likely to jolt out, that is M. Night Shyamalan. Throughout the past years, the Indian American writer/director has been well-praised as well as harshly criticized for his works with his thriller films. With "The Sixth Sense", he had received multiple Academy Award-nominations and through "", he gained critical and financial success. However, his two last films, "" and "", have become a subject of ridicule. In summer of 2008, Shyamalan is back and this time, he brings another thrilling promise with "". Still, with "" poses as its combatant, can his latest movie rise to the occasion?

If observed from what the critics have to say about "Happening", it seems that Shyamalan may be up for another disappointing result with most reviewers left unimpressed by it. Variety's film critic, Justin Chang, noted that the movie starring is "a Shyamalan movie minus the bravado, the swagger". Explaining further that though Shyamalan has clawed back to his signature touches, it will still leave audience hoping for something better. Similarly demeaning, Kirk Honeycutt of Hollywood Reporter commented that the weak story and characters will cost the movie dearly. He then compared it to '50s science fiction film or a "The Twilight Zone" episode stating that it "feels padded". Additionally, Lisa Schwarzbaum of Entertainment Weekly slammed it stating that though the movie has its moment, it is "undermined by a pompous insistence on spiritual lessons of the tritest kind".

News
>
Music News
June 12, 2008 08:49:11 GMT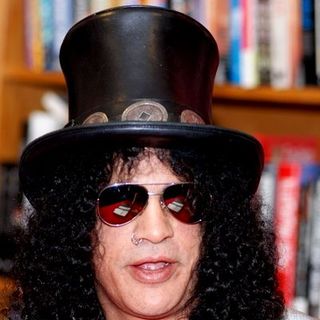 With his band still taking a break from the music scene, is making a use of the spare time he has by working on a solo album. The guitarist revealed the news in a recent interview with Spinner.com stating that the new project will be his first. "It'll be my first solo record," Slash said.

On the interview the ex- member also hopes that he can finish the record quickly because as soon as Velvet managed to find a new singer, his band will also start their new album's work. "I'm working on it pretty aggressively right now while I have the time cause as soon as Velvet finds its singer, then it's going to be off the races with that," he said.

News
>
Celebrity Gossip
June 12, 2008 08:39:55 GMT

Added fuel to the persistent romance rumors, and were snapped getting cozy outside a restaurant in Los Angeles on Tuesday, June 10. The rumored lovers said no single word though about their alleged love relationship.

Evans, an actor, is best known for his roles in such films, as "," "" and "Not Another Teen Movie." He currently is filming the science fiction thriller "" which is slated for a February 6, 2009 release date. He, as well, will be featured in this year's Vanity Fair "Movies Rock" issue.

News
>
Movie News
June 12, 2008 08:26:46 GMT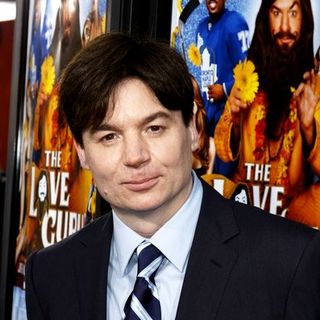 If "" provided a custom-designed pink carpet and "" has a signature green carpet, what color represents "" best? Apparently, blue is the definite answer. Celebrating the first special screening, the latest comedy film from comedian rolled down its blue carpet for its L.A. premiere.

The special event was held on Wednesday, June 11, at Grauman's Chinese Theatre in Hollywood, California. It was attended by most of its stars that include Myers, , , and as well as many celebrity guests, among whom were and . Despite the merriness, the premiere missed out "Love Guru" leading lady , who has just given birth to her baby daughter on June 7.

News
>
Music News
June 12, 2008 08:21:29 GMT

After a preview of it streamed in April, finally the full official music video for 's "Stepped On My Js" has got premiered on BET on June 11. Just like the song the clip also features appearances from and .

The clip, which is also being used as a campaign ad for Nike shoe product Air Jordan, starts with Nelly rapping in front of a car. The clip also features lots of basketball game scenes with all of the clip stars wearing the Air Jordan product.