News
>
Music News
February 28, 2008 04:36:14 GMT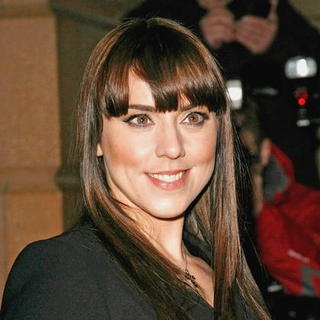 The reunion tour has wound down on February 26 in Toronto and each member is prepared to go on with their lives. Single Melanie C in particular, is prepping for her solo album which will be called "".

"I think most of the songs on this album are more about relationships and personal feelings and fears and experiences," Mel C said. Some songs that will be included in the new album are "Your Mistake" that speaks about a child of divorce and "The Moment You Believe" that emphasizes on the power of love. The first single, according to NME will be "Carolyna".

News
>
Celebrity Gossip
February 28, 2008 04:25:09 GMT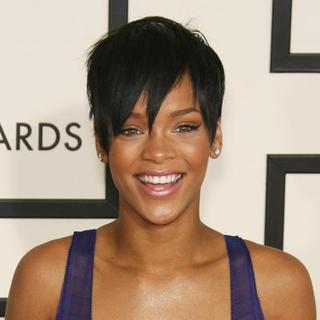 Hot on the heels of their being photographed together while frolicking in a pool in Jamaica, new report surfaces by the hour that has taken boyfriend to meet her parents. She took him to meet her relatives for the first time while they were in Barbados to celebrate the "Rihanna Day" Thursday, February 21.

Rihanna took Chris to meet her family, including her two younger brothers, who reportedly are very protective of her. And so, one of Rihanna's brothers did give Chris a hard time by telling him that "PDA was tacky and said he may be a little too short for his sister!"

News
>
Music News
February 28, 2008 04:12:34 GMT

Despite on and off status as well as frequent line-up changes, drummer confirms that his band will embark on a tour to support their first album in eight years, "The Dirt". All the original members will be on board including Lee who was rumored to quit last year.

Writing on his website, Lee said, "Nope! I never quit! Silly rumours! We're all together! We're goin' on a world tour starting July 4th!". The confirmation was further enhanced by bassist Nikki Sixx who wrote "10 songs done for the new CRUE album so far, I'm very proud of the songs. I think we're onto some of the better songs we've had in years... .The chemistry in the studio as we're writing (The Dirt) is unbelievable."

News
>
Celebrity Gossip
February 28, 2008 03:48:24 GMT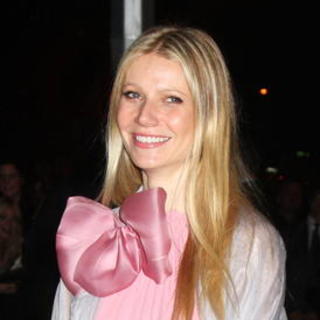 Is an actress with two children, has her own way to show her concern about children who are born with the HIV virus. In a bid to save newborn babies from a life with AIDS, she lent hands, narrating a short film for United Nations Children's Fund (UNICEF) which is meant to help raising money to prevent children being born with the HIV virus.

The Oscar winner offered her voice to the new (PSA), which was launched online Wednesday, February 27. Thanks to socialite pal Jemima Khan, best known as the ex-girlfriend of actor , who convinced her to take part in the PSA.

News
>
Celebrity Gossip
February 28, 2008 03:20:47 GMT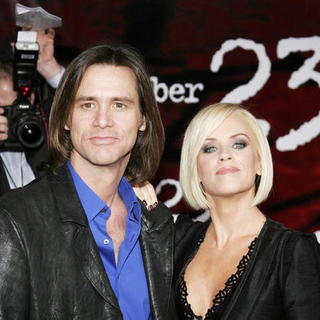 Has been dating actor-comedian since the year 2005, in fact has no plans of getting hitched to him. The actress has told In Touch Weekly she ruled out ever marrying Jim.

"We're living together, we don't want any more children and we're very happy - all that's going to be is a piece of paper, really," In Touch quoted Jenny as saying. "What is it a guarantee of? I'll be yours forever? I'll be faithful? Bull!"

News
>
Celebrity Gossip
February 28, 2008 03:00:28 GMT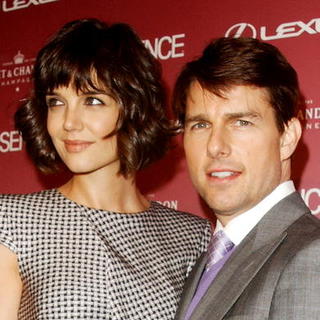 Celebrity couple and are showing their generous side. The pair reportedly are planning to throw a party for Scientology pal and her husband to celebrate the birth of their twins.

TomKat who are good friends with Lopez and Marc reportedly have arranged a "Welcome to the World" bash for the couple's newborn boy and girl. The party, according to reports, is worth $200,000.

News
>
Music News
February 28, 2008 02:53:41 GMT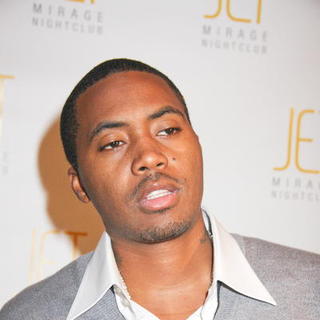 Not only who are taking an action against a review from Maxim, a Hip-Hop icon whose upcoming album got a premature review also speaks out. Rapper has lashed out at the two-and-a-half out of five stars rating that the men's magazine had given to his upcoming album "Nigger".

There was a rift between the publishing and the Crowes regarding the band's album called "" that was given also two-and-a-half stars while in fact the album's full version was not even available. Similarly, Nas claimed that his album is not yet done and he reportedly is still working on it but the review made it sound so so.

News
>
Celebrity Gossip
February 28, 2008 02:33:38 GMT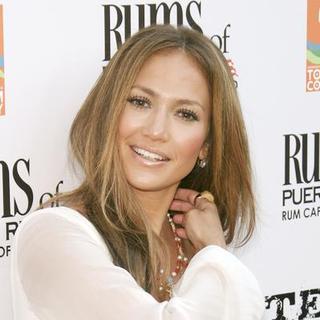 No words just yet from nor her people concerning the names of the star's newborn twins. Yet, rumor has it that the actress-singer was overheard calling the new additions Maximiano and Emelina.

Lopez gave birth to twins, a boy and a girl, early Friday, February 22 in Long Island, N.Y. While the girl was born at 12:12 A.M. and weighed 5 lbs. 7 oz., the boy then followed at 12:23 A.M., weighing 6 lbs. The babies are the first children for Lopez, 38, and the fourth for husband , 39. He also has two sons and one daughter from two previous relationships.

News
>
Music News
February 28, 2008 02:26:35 GMT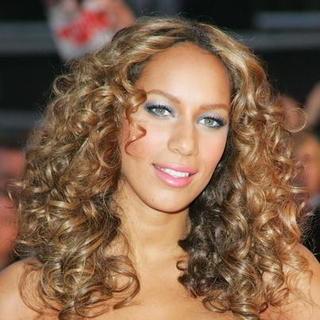 After the acclaimed "Bleeding Love", pulls out "Footprints in the Sand" as the next single off her debut album, "" and premieres its music video on her official site. The X Factor winner will in March release it as a single together with "Better in Time" in the A-side.

Reports said that the video was directed by acclaimed director Sophie Muller and shot at London's Hampton Court Palace. The clip includes scenes where Lewis visited Africa as part of the relief campaign as well as shots that were taken in Los Angeles.

News
>
Celebrity Gossip
February 28, 2008 02:11:20 GMT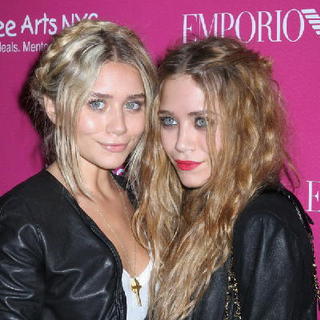 The Olsen twins can now add author to their growing list of professions. and are about to pen a new book together and will have it published through Penguin Young Readers Group.

The siblings who already have their own range of clothes, fragrances, magazines, movies and posters are publishing a coffee table book, titled "Influence". The set reportedly will detail their favorite style icons and the people who have influenced them over the past decade.

News
>
Celebrity Gossip
February 28, 2008 01:43:29 GMT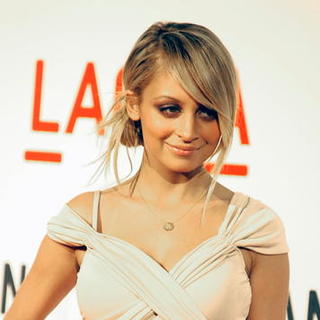 has become the next celebrity mother after to have introduced the world to her baby. The celebrity socialite debuted her daughter, Harlow Winter Kate Madden, on the cover of People Magazine.

An interview with Nicole and her boyfriend and baby's father Joel Madden will also be included. The parents are expected to tell about Harlow, being parents and how having a child has changed their lives.

News
>
Movie News
February 27, 2008 09:39:42 GMT

Back in early January, it was revealed that the upcoming sci-fi adventure film "" will be having three Spocks. On Wednesday, February 27, TrekMovie.com reported that the third and the youngest actor to play the famous Vulcan-Human hybrid is the star of 2006 psychological thriller "" Jacob Kogan.

It was said that the 12-year-old actor will make a brief appearance in the J.J. Abrams' film. TrekMovie noted that the young co-star of can be seen at least in one scene with , who plays Amanda Grayson, Spock's mother. It was further reported that Kogan has done with his filming part. Apart from that, it wasn't known whether he has other scenes with the other cast.

News
>
Celebrity Gossip
February 27, 2008 09:30:43 GMT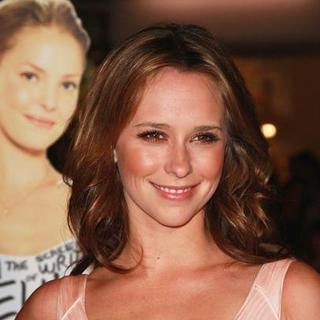 Has been engaged to actor boyfriend since November last year, spilled the beans on her wedding plans. The movie beauty has revealed that their wedding will be a low-key affair, saying that she and Ross will opt for a "small and private" celebration, rather than a big-scale wedding.

Revealed her wedding plans to US Weekly, Hewitt joked at SBE's The Abbey on Sunday, February 24, saying "You know Diana and Charles - it's going to be a little like that!" She, however, quickly added "It is going to be a small and private and romantic and wonderful. We have nothing picked out yet."

News
>
Movie News
February 27, 2008 08:44:46 GMT

The three-time Academy Award-nominated actor is said to be playing opposite another Hollywood A-list actor in a remake film of the 2006 documentary film "Cocaine Cowboys". According to PageSix.com, the latter actor has managed to persuade the star of "" to take a supporting role in the yet untitled film "Untitled Jon Roberts Project".

On playing in the film, a movie insider revealed that the co-star of in "William Shakespeare's Romeo + Juliet" "is excited about the opportunity to play the airplane pilot who travels with Mark's character to obtain kilos of cocaine from Pablo Escobar." Aside from the reports that the character he is portraying would not be a leading role, further details about the 33-year-old actor's character in the film has yet to be known.

News
>
Music News
February 27, 2008 08:21:57 GMT

The full version of 's highly-anticipated music video has been released. "Touch My Body", the first single from the singer's upcoming album "" has received its music video premiere today (February 27).

The video begins with a scenario where the nerdy character played by actor Jack McBryer came by Carey's house only to be surprised by what he sees. Carey, only in black bra, hot pants, stockings and a bathrobe opened the door for him and led the way inside her mansion.