News
>
Movie News
April 14, 2008 06:42:27 GMT
The star of drama thriller "", , is going to take the lead role of another thriller film "Dark Fields". According to Variety, the actor of "" has been tapped to star in the Universal Pictures' film.

In the Neil Burger-directed film, LaBeouf will be portraying a young loser who incidentally obtains a secret smart pill. Allegedly, the rising star is the first actor to be signed in. Aside from this project, the 21-year-old actor is still having other feature film projects under his sleeves, including action film sequel "Transformers 2" and anthology film "".

News
>
Music News
April 14, 2008 06:34:08 GMT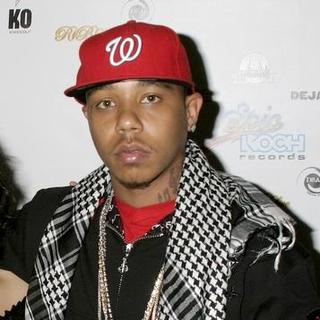 Another fresh video has been released by , a rapper who will soon release his debut album under a joint venture by Koch and Epic Records. Berg has recently premiered a video for "Do That There" and he is now releasing another for his single "What It Do" featuring J.F.K..

Like "Do That", "What It" is also slated to be included in his upcoming album, "" along with another track called "One Night". The set is expected to be released on July 1, featuring guest appearances by , , , , , , and .

News
>
Celebrity Gossip
April 14, 2008 06:06:27 GMT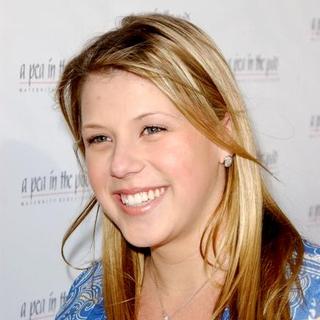 's house is getting fuller with the arrival of a new addition to her nuclear family. The former child actress has on Saturday afternoon, April 12 given birth to a baby daughter, People reports.

The infant, named Zoie, was delivered via C-section. She's weighing in at 8 pounds, 7 ounces and measuring 21 inches long.

News
>
Music News
April 14, 2008 04:53:34 GMT

Animal rights come as a priority for . The rock band, which is fronted by , has canceled a concert at Cheyenne Frontier Days, Wyoming which is scheduled for July 18 after realizing that making a performance at the rodeo venue will contradict Thomas' mission statement.

Thomas' bandmates are pro to his decision and issued a statement on the band's official site. They said, "Regrettably, Matchbox Twenty will not be able to perform at Cheyenne Frontier Days on July, 18th. After careful consideration, it was decided that participating in this event would directly contradict the mission statement of SIDEWALK ANGELS FOUNDATION, our non profit organization."

News
>
Celebrity Gossip
April 14, 2008 04:49:21 GMT
This just in. A spokesman for has just issued a confirmation that the Australian actress has given birth to her third child with husband, playwright/screenwriter Andrew Upton, on Sunday, April 13.

The newborn baby was boy and named Ignatius Martin Upton. He was born at a Sydney hospital and weighed 7.94 pounds (3.6kg). "All are well and very happy," said Tim McKeough, media relations manager at the Sydney Theatre Company, where Blanchett and Upton are co-artistic directors.

News
>
Celebrity Gossip
April 14, 2008 04:42:58 GMT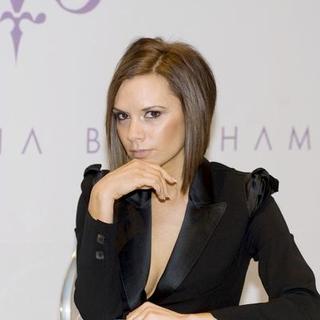 Is a popular celebrity socialite who rose to stardom as one piece of the all-girl group , ' career invasion into the world of fashion apparently is a failure. It's been claimed that her fashion range, DVB, has been dumped from a string of U.S. stores following complaints of poor sales and a lack of promotional work from her.

Top outlets Fred Segal and Kitson are among the stores who dropped Posh Spice's denim collection. They accused her of not doing enough to help sell her products.

News
>
Celebrity Gossip
April 14, 2008 03:33:06 GMT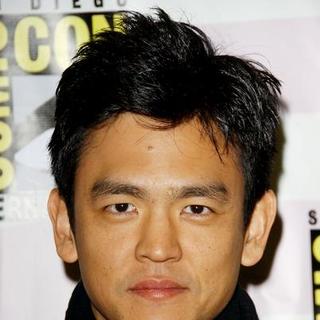 Is no stranger to acting, apparently finds first-time fatherhood as an overwhelming experience. The Korean American film/television actor/musician told People that he and his actress wife Kerri Higuchi are expecting their first child together.

Also revealed to People that he and Kerri are having a boy, Cho furthermore added that he's "really excited - and scared" about becoming a father for the first time. "They're just going to give you the baby, and then you have to take it home. There aren't any doctors around telling you what to do," so he said. "That thought is really scary to me."

News
>
Movie News
April 14, 2008 03:27:17 GMT

, the depicter of Batman's archenemy, Oswald Cobblepot a.k.a. The Penguin, in "Batman Returns" reportedly will be starring in romantic comedy "" opposite , the star of television series "Veronica Mars". According to Hollywood Reporter, the 63-year-old actor has been signed to play in the Walt Disney Pictures' film.

The two-time co-star of actor in comedy films "Twins" and "Junior" is said to be taking the role of one of Bell's aggressive suitors. However, details about the character DeVito will be portraying has yet to be unveiled. The "" actor will be joining the supporting cast that include , , , and .

News
>
Music News
April 14, 2008 03:10:03 GMT

With the delay of 's "" came a new fresh single which has not been leaked before from the set. A song called "Lisa Marie" has circulated on-line, allegedly is a new addition for the much-delayed album.

"Lisa Marie" is a rap song, allegedly written for an adult star who uses the stage name Lisa Marie. Wayne rapped inside that Lisa who said that she's "a model" encourages him to write a song about her and this would be the result.

News
>
Celebrity Gossip
April 14, 2008 03:06:23 GMT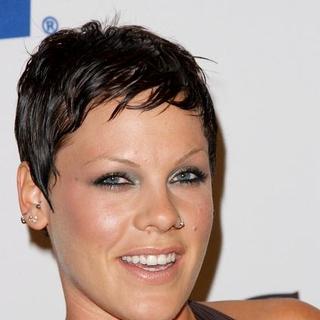 Having her divorce to hubby Carey Hart is still in the impending stage couldn't stop from having fun. The pop star, who recently confirmed her separation from Hart, was snapped frolicking with a new mystery man at the beach in Malibu on Saturday afternoon, April 12.

Was wearing a red and white polka-dot bikini, Pink was seen enjoying her time very much as she was all smile through the day in the companion of the tattooed mystery man, TMZ claimed was Todd Morse of the rock band Juliette and the Licks. Tedd himself apparently also enjoyed their time together as he and Pink played wrestle in springtime sunshine.

News
>
Movie News
April 14, 2008 02:51:05 GMT
Screen Gems' teen horror thriller flick "" proved to be the best on the North American box office this weekend as it debuted strongly at the number one slot. According to studio estimates, the remake of the 1980 slasher thriller movie pulled in approximately $22.7 million from 2,700 theaters during its opening three-days weekend which ended Sunday, April 13 and it also has beaten its strong competitor "" as well as dethroned last week champion "".

Regardless of the lack of reviews, the film starring and Johnathon Schaech has managed to score big and became the best scoring horror film since the release of "" in October 2007 which took in $31.7 million. By landing on the top spot, the film about high school teenagers who are terrorized by a sadistic killer on their prom night continued Sony Pictures' domination on the box office as the film marked the third weekend the distributor nailed the #1 spot following the success garnered by "21" in the last two weeks.

News
>
Music News
April 14, 2008 02:42:26 GMT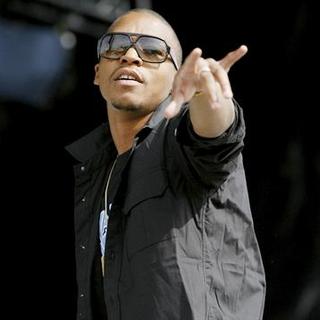 has generously posted his new video for single "Paris, Tokyo" on his official YouTube account. The song is the fourth single from his 2007 album, "" and probably the last from the set before he puts up another album titled "LupEnd" this year.

The video is employing a 1940s theme where the rapper hops on a classic train and at one point rides a camel. Lupe will embark on a tour, supporting and accompanied by and beginning this Wednesday, April 16 in Seattle. Kanye has given a into the concept and the stage of this tour which will be dubbed "Glow in the Dark Tour Ignited by Absolut 100".

News
>
Celebrity Gossip
April 14, 2008 02:24:22 GMT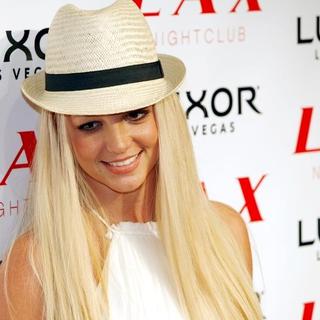 While the news media were inundated with reports on ' minor highway accident, occurred on Saturday evening, April 12 in the Los Angeles area, new claim has just surfaced that the pop star passed the field sobriety test the CHP officers performed on her soon following the fender bender. TMZ cited a CHP representative as saying there was "no odor, nor any kind of erratic behavior" that could have suggested Britney was under the influence during her three-car collision.

Britney, according to various reports, was driving her 2008 white Mercedes northbound on the 405 connector to the 101 freeway when the collision occurred at just after 8 P.M. Saturday night. According to the accident report, "The collision occurred when the driver of the Mercedes, driving in the #3 lane, in stop and go traffic failed to observe the vehicle directly ahead of her come to a complete stop. She attempted to brake but failed to stop her vehicle prior to colliding into the rear of the Nissan [in front of her]." And so, the Nissan collided into another car, which was not damaged.

News
>
Movie News
April 12, 2008 07:36:16 GMT
The co-star of in the two "" films, , has been signed to star another feature film project. According to Hollywood Reporter, the 29-year-old actor will be teaming up with in forthcoming comedy romantic film "".

In the film, the actor who got minor role in 's "" is going to be the on-screen lover of ' wife as he is set to portray a 25-year-old man who is having an unlikely romantic relationship with his neighbor that will be played by Zeta-Jones. He will join the "Chicago" star when the shooting for the film begins sometime in April 2008 in New York.

News
>
Celebrity Gossip
April 12, 2008 07:16:00 GMT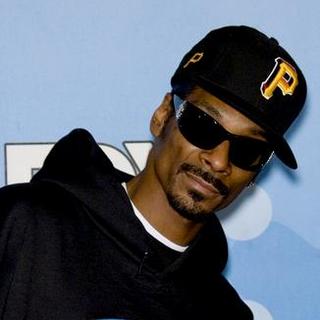 turns children's book author. The bad boy rapper, according to sources, is working on a children's book series.

The book, which is to be titled "Where's The Cheese", is meant to help city youngsters cope with the problems that can arise in their environment. It will be illustrated by Snoop's cousin Joe Cool.