News
>
Movie News
June 17, 2008 08:54:14 GMT
Known for his work in "" franchise, Len Wiseman has delivered a blockbuster hit with the fourth installment of "Die Hard" series making "" to be the most successful movie from the franchise. Having proved his talent in tackling the action genre feature film, it would be right to trust the filmmaker with another high-octane action film, and that just exactly what New Line Cinema do.

The husband of the "Underworld" star, , has recently been signed by the studio to helm their latest adaptation film "". The 35-year-old has long been rumored to be chosen as the man behind the camera for the action film, but the confirmation on the matter has just come out awhile back. Apart from taking the director seat, in bringing the hit video game to the big screen, he will team up with "" scribbler, Chris Morgan with whom he has also work together for "", to develop the story.

News
>
Music News
June 17, 2008 08:08:53 GMT
The new music video for has just been premiered via Yahoo! Music on June 17. The new clip is made to accompany Pistols' latest single "You Know Me" and was being directed by renown director Dale "Rage" Resteghini.

Just like the song, on the music video Pistols also tapped to appear on it. The background for most of the scene is a parking lot, where both rappers were seen rapping their lyrics there.

News
>
Movie News
June 17, 2008 07:38:37 GMT
Usually, most filmmaker chooses to keep mum or give merely hints about the details of their upcoming movie, particularly if the film is a potential blockbuster movie. But, that's not the case with Rob Cohen, the director of "". In a recent interview, the filmmaker has been very generous in sharing many things concerning the forthcoming movie, including about the new villain, that may contain possible spoilers.

Talking to Archaeology Magazine, the 59-year-old exposed that the resurrected Han emperor who becomes the newest foe of the O'Connell family in their latest adventure is way meaner than the resurrected Egyptian high priest Imhotep. By stating that, the "" helmer means that the baddie depicted by kung fu action star will easily kill everyone standing in between him and his dream of conquering the world.

News
>
Music News
June 17, 2008 07:26:16 GMT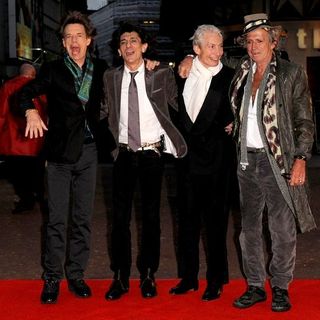 Previous news surfacing in the media stating that will leave their label EMI and join Live Nation has now been denied. The band through their spokesperson Bernard Doherty rejected the recent claims and stated that, "We are not in talks with Live Nation in connection with any record deal."

Previously, it was reported that the legendary rockers are about to depart from their current label and sign a deal with the concert promoters. Moreover, the media also claimed that the contract with Live Nation, will give the company the rights to sell the Stones back catalog worth about 3 million, control the band's upcoming tours and merchandising stuffs.

News
>
Celebrity Gossip
June 17, 2008 07:13:54 GMT

Happy news comes from and her longtime partner Darren Byfield. The lovers have been engaged since October last year, but it was not until this weekend that they made their union official, holding a beautiful and intimate wedding ceremony at the Eastland Estate in West Sussex.

Only a select group of family members and close friends who were invited into the wedding. Jamelia could be seen wearing a beautiful white dress, with full fishtail skirt and flattering v-neck. She carried a blue and white bouquet, which was meant as a tribute to Byfield's former football club Millwall.

News
>
Music News
June 17, 2008 06:59:46 GMT
have just denied recent claims stating that the melody for their track "Viva la Vida" was a copy of a U.S. indie band Creaky Boards' song. The British band's spokesperson said that the allegation from the indie band was a false one.

Previously, Creaky's frontman, Andrew Hoepfner, stated his claim to the press that "Viva la Vida" sounds exactly like the song he wrote about a year before Coldplay released theirs. Andrew also said that he believes, Coldplay's singer , overhead their track when he was watching their gig in October 2007 in New York.

News
>
Movie News
June 17, 2008 06:47:59 GMT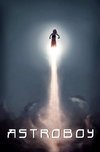 It is not a secret anymore that the famous Japanese superhero robot created by the god of manga, Osamu Tezuka, himself, "" will be adapted into a 3-D animation feature film. However, much of the detailed information about the manga adaptation movie, especially those in relation to the voice cast haven't been revealed until now.

In a press release let out by Summit Entertainment and Imagi Studios on Monday, June 16, it has been announced that in addition to who has been set to fill the voice of the titular character, other notable actors have been signed to lend their voices for the film's characters. They are , , , and .

News
>
Celebrity Gossip
June 17, 2008 06:36:27 GMT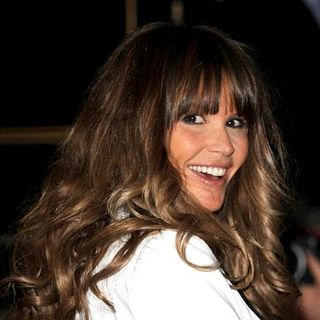 It's not merely about the supermodel though. Bruce Hulse, former Calvin Klein male model, is writing a so-called kiss and tell book, in which he reveals his sexual exploits with some of the world's most beautiful women. is one of the popular figures who's featured in the book.

The New York Post quoted Hulse, a 55 year-old married man with two children, as writing MacPherson "stripped down in front of me" and when he told her he was depressed over a recent bust-up and lost his sex drive, the Aussie catwalk queen "was so understanding", telling him "No worries, Bruce ... Let's just be friends, then." But later they did hook up for a one-nighter at his parents' house.

News
>
Movie News
June 17, 2008 05:01:27 GMT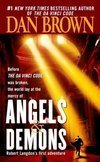 "", Dan Brown's bestselling novel that provides introduction to Robert Langdon character in "" is set mostly in Rome and the Vatican, which both are the seat of the Catholic Church. Hence, it makes sense that the filmmakers adapting the book into a feature film want to shoot the entire film on locations. However, with the controversial movie "Da Vinci Code" is still fresh in Vatican's mind, getting permission to shoot several scenes in Rome churches would be an impossible task, especially after the Vatican has chosen to boycott it.

On the latest production news regarding "Angels", it is reported that the Roman Catholic Church has closed their churches' doors denying the Ron Howard-directed movie from shooting at the churches of Santa Maria del Popolo and Santa Maria della Vittoria, in which Langdon supposedly has a scene where he finds a cardinal being set on fire. On the reason for the rejection, Archdiocese spokesman Reverend Marco Fibbi explained, "Usually we read the script but in this case it wasn't necessary. Just the name Dan Brown was enough."

News
>
Music News
June 17, 2008 04:10:25 GMT
's eco friendly invitation doesn't get a great welcome in French, despite their attempt on giving free tickets for their recent gig at the Bercy Arena in Paris earlier this week. The band, who promises 50 free tickets to fans that are willing to get it at their label, XL's office by using bicycle, felt devastated in the end as there were about 35 tickets left uncollected.

The rockers who are known for their commitment on environmental care, have actually set to promote their eco-friendly program on their tour. "Radiohead are using their current world tour to highlight their commitment to green issues," said a source to The Sun.

News
>
Celebrity Gossip
June 17, 2008 03:59:20 GMT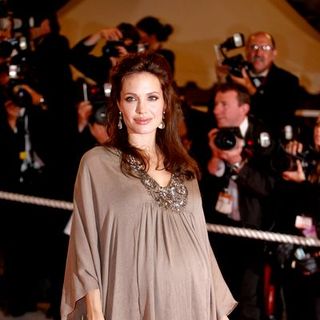 Has just ended her three-year relationship with fashion house St. John, is quick to jump on a new business bandwagon. Never one to shy away from putting her name on any product possible, the very pregnant actress reportedly is in talks with Coty to put out her own line of perfume.

"Angelina wants a very strong input. She wouldn't want a fragrance that she didn't feel encapsulates her," The Mail on Sunday quoted a source as saying. Jolie will thus become the latest celebrity after to launch a fragrance line under the French fragrance house should a deal is reached.

News
>
Movie News
June 17, 2008 03:53:04 GMT

In the all-new action comedy "", and wear their finest black-tie suit and stunning dress for their cover-ups in their mission to stop evil crime syndicate KAOS from dominating the world. But, on Monday, June 16, night, the pair dressed up to impress as the Warner Bros. Pictures held its world premiere in Los Angeles, California.

Strolling down the red carpet that has been laid in front of the Mann Village Theatre in Westwood, Carell and Hathaway were joined by their other co-stars, including , Dwayne '' Johnson, Ken Davitian and , and the film's director Peter Segal. The special screening event, which red carpet was highlighted with a signature telephone booth used by CONTROL agents to get into the headquarters, was also attended by other celebrities, naming some were Bernie Kopell, , and .

News
>
Celebrity Gossip
June 17, 2008 03:20:23 GMT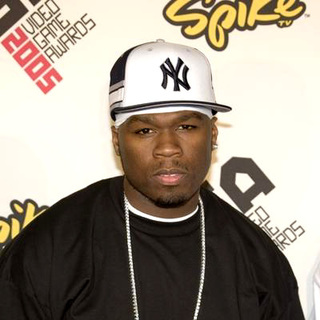 has added more fuel into the long persistent rumors that he embarked on a secret love relationship with R&B singer . The hip-hop artist has been spotted sporting a wedding band and so does Ciara, thus prompted rumors of a secret wedding.

50 Cent was recently interviewed by Forbes about his plans on becoming a future billionaire, and it was during the interview that he was seen rocking a ring on his wedding finger. As for Ciara, MediaTakeOut claimed to have been informed by a source that the songbird is also wearing a ring on her left ring finger.

News
>
Movie News
June 17, 2008 03:09:36 GMT

Most people, especially Batman fans and moviegoers, perhaps have had enough with the promotional videos from the highly anticipated "" which is focused on Joker. Hence, when it was said that the second trailer would show Harvey 'Two Face' Dent, they went berserk over it. But, to many disappointment, the trailer only displayed the normal Dent before he gets the nasty wound on his face. Now, a new clip exposing Dent as 'Two Face' has been revealed.

The extremely short clip was put on the Joker viral site . The footage begins with a shot of a television showing news report from what appears to be the burned down building in Gotham City. Then, the shot zooms out from it and reveals two men in a bar, one is the bartender and the other is an old customer. After a short conversation, the bartender said that he needs to go to the restroom. Right when the bartender goes out, another man walks in and to the surprise of the customer, the new man is Dent whom the white haired man thinks to be dead already.

News
>
Music News
June 17, 2008 03:09:16 GMT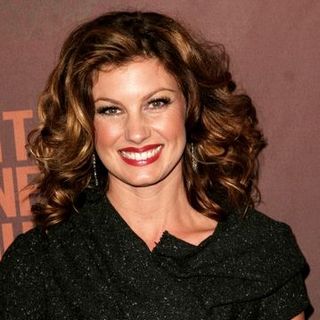 Country diva has set the release date for her upcoming Christmas album titled "Joy to the World". According to the latest report Faith will release the new LP on September 16 and the singer will also give something special on the upcoming record.

The singer confirms that the Holiday set will have in total of 11 songs, with 10 of them are classic Christmas songs such as, "What Child Is This," "O Holy Night," "Santa Claus Is Coming to Town" and with the addition of one original song titled "A Baby Changes Everything." The new song is specially written by renown Nashville songwriters which are, Tim Nichols, Craig Wiseman and K.K. Wiseman.