News
>
Movie News
June 25, 2008 04:54:09 GMT

On Tuesday, June 24, night, the Academy of Science Fiction, Fantasy and Horror Films celebrated the top works done in science fiction, fantasy, and horror in feature film by handing out statuettes for the 34th Saturn Awards at the Universal Hilton Hotel in Universal City. Coming out as the dominating champion was Walt Disney Pictures' musical film "".

Though the movie that blends live-action, traditional animation and CGI technique was earlier outshone by "" which earned ten Saturn nominations compared to its three gongs, the Kevin Lima-directed movie managed to nail all of its counts making it to be the movie which brought the most prizes home. On the special night, it was hailed to be the Best Fantasy Film and its leading actress as well as its composer Alan Menken were given each kudo for Best Actress and Best Music respectively.

News
>
Celebrity Gossip
June 25, 2008 04:45:34 GMT
ABC's TV drama series "Lost" was a big winner at the 34th annual Saturn Awards Tuesday, June 24. It won a total of four awards from the seven nominations it nabbed. Besides winning the Best Network Television Series category, the series also won its actor the Best Actor on Television award. The rest two awards it won were Supporting Actor on Television for and Supporting Actress on Television for .

was the other award winner. The actress bested the likes of ("Pushing Daisies"), ("Terminator: The Sarah Connor Chronicles"), ("Saving Grace"), ("Lost"), and ("The Closer"), winning the award for Best Actress on Television.

News
>
Music News
June 25, 2008 04:44:59 GMT

English rockers are going all the way to promote their new album "" in the U.S. by planning another project beside touring the North America. The latest project the band set to launch alongside their tour is a new radio program in the U.S.

The new radio show will be titled "30 Days of Coldplay" and will be aired on XM Radio's channel 51 starting from July 15 until August 15. The program will feature exclusive coverage of the band's live performances on their tour, interviews, rare import tracks and others from their catalog.

News
>
Celebrity Gossip
June 25, 2008 04:18:07 GMT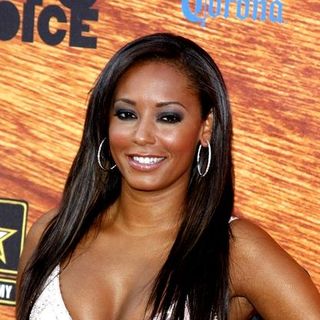 It appears that Melanie Brown is hard at work for a comeback to the spotlight. With so many projects already in the pipeline, she keeps adding at least one more duty into her resume, the host of this year Miss Universe pageant.

The singer has been tapped to host the event alongside British-born American television personality Jerry Springer. And she admits to be feeling "thrilled to be a co-host of the Miss Universe pageant." She said, "I believe the diversity and dedication that the pageant brings inspires and empowers young women across the globe."

News
>
Celebrity Gossip
June 25, 2008 03:52:34 GMT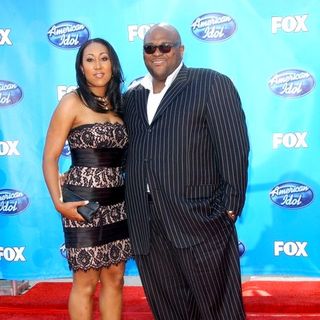 Has obtained the license to wed, apparently won't wait any longer to make his union with longtime girlfriend Surata Zuri McCants official. The American Idol alum, as his representative has confirmed, is getting married this weekend in his hometown of Birmingham, Alabama.

An unidentified source confirmed Ruben will marry McCants on Saturday, June 28 at Canterbury United Methodist Church in the tony Mountainbrook neighborhood of Birmingham, Ala. Word on the block is that he will have at least 20 groomsmen at his side.

News
>
Music News
June 25, 2008 03:52:32 GMT

The full winners for the 2008 BET Awards music category have finally been announced on June 24. Among the winners for the category, and get home with the most as both artists grab two awards.

Kanye takes home the prizes for Best Male Hip Hop Artist, beating the likes of , , and and also for Best Collaboration category for his duet with on "Good Life". Meanwhile, UGK grab the awards for Best Group and Video of the Year with their clip "International Player's Anthem" featuring .

News
>
Movie News
June 25, 2008 03:50:46 GMT

On Tuesday, June 24, film crew shooting for "" sequel, "", has been spotted on the campus of Princeton University in Princeton, New Jersey. And, with that comes a bunch of new on-the-set videos and pictures showing what happens during the shooting there.

One of the videos which can be seen below exposed the action film's star when he is filming a scene for the sequel as well as goofing around to kill the time. In several different footages, the young actor can be seen acting as Sam Witwicky who is portrayed in the scene clutching to his books while talking on the phone. Other videos which chronicled a scene involving a Saturn Astra and a Persuit Go-Kart cruising down a street can be watched via .

News
>
Celebrity Gossip
June 25, 2008 03:27:36 GMT
Want a piece of ? Yes you can. The leather jacket the actress wore in the action, sci-fi flick "" is put on sale.

The jacket, which is described as "black leather, in extra small, with a diagonal front zipper and tassles on the zipper pulls," is on sale at . The bidding for the stuff starts Tuesday, June 24.

News
>
Movie News
June 25, 2008 03:05:10 GMT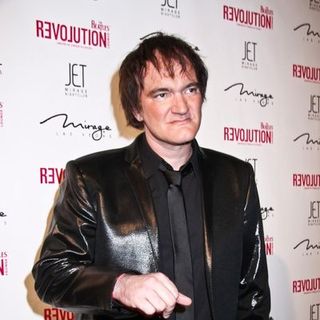 Contrary to what has been reported earlier about Quentin Tarantino's latest feature film project, "" won't be a period film. Revealing that he has finished scripting for the action drama, the notable filmmaker rejected the idea that this movie will be a period film when talking to BBC News when he attended the Provincetown Film Festival to receive a special Filmmaker on the Edge award.

Commenting on the matter, the man behind the success of 1994's "Pulp Fiction" confessed that though the action drama will be set during the World War II event, he doesn't want it to have the feeling like a period film, instead he is looking forward to modernize it. "I don't want it to feel like a period film. I want it to feel current. I want it to feel right now," explained the 45-year-old. "One of the things I have to battle against is 30 years of Nazi-occupation TV movies where we've all seen the big streets and the vintage cars and the Swastikas, and we've just seen that ad nauseum. This is a modern, in-your-face movie. This is not a TV movie period piece."

News
>
Celebrity Gossip
June 25, 2008 02:59:18 GMT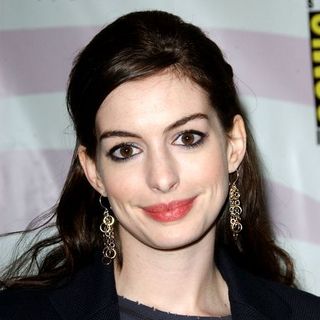 Raffaello Follieri, an Italian businessman who's well known as the longtime boyfriend of Hollywood movie actress , was arrested on Tuesday, June 24 for fraud, money laundering and conspiracy to commit wire fraud. The multimillionaire real estate developer appeared in court later that day and was placed under home detention, with an electronic monitoring device and may only leave his apartment for legal, medical or religious reasons. His bail is set for $21 million.

Follieri is accused of falsely telling an investor that he had been appointed as the chief financial officer of the Vatican with the intention to obtain properties of the Catholic church in the United States at a substantial discount to fair market value. Worse, he and other suspected investors were also accused to have spent up to $6 million from investors, much of it on a lavish lifestyle, including privately chartered jet travel with his then girlfriend Hathaway and others, expensive meals and clothing and a posh Manhattan apartment.

News
>
Music News
June 25, 2008 02:36:48 GMT
The annual BET Awards has announced its early winners this year that include among others, "With You" crooner who grabbed the first handed award, Best Male R 'n' B Artist. The 19-year-old who was seated next to his rumored girlfriend stood up to take the prize and said on his acceptance speech, thanking "my mom, God, everybody. If I leave y'all out, I'm sorry."

who was a no-show was given the Best Female Hip-Hop Artist, beating , , and Kid Sister along the way. Best New Artist was handed to while Male Athlete of the Year belonged to basketball star . The list of winners are still halfway to be announced and the highly-anticipated performance of on his smash hit "Lollipop" will close the night. Veteran musician will be given BET's Lifetime Achievement Award and is slated to receive Humanitarian Award for his effort in Listen Up Foundation.

News
>
Music News
June 25, 2008 02:30:41 GMT

The new music video from has been premiered on June 24 at the pre-gala of the 2008 BET Awards. The new clip was being directed by Chris Robinson and was shot for her first single "Spotlight".

The video starts with Jennifer making a phone call and started singing the song tunes on her room. After that the scenes continue with the singer dressing up in a black leather jacket and going straight to a club to meet her boyfriend.

News
>
Movie News
June 25, 2008 02:11:48 GMT

What if one day you get a phone call from a person you don't know telling you what you should do? And everything she says "going to happen" happens, would you listen to her and follow her order? This is exactly what Jerry Shaw and Rachel Holloman experience in the fast-paced drama thriller "" and the newly released trailer from Paramount/DreamWorks reveal how the two have no choice but to follow the order.

Giving a race-against-time compilation of clips, the brand new trailer helps viewers who have seen the earlier released to get a deeper look into the movie and understand what the characters are going through. The intense video footage also lets out for the first time 's character, Rachel, and tells her part of the story. Additionally, viewers can learn how the two framed main characters meet each other and work together in dealing with the trouble they are in.

News
>
Celebrity Gossip
June 25, 2008 02:11:20 GMT
is being treated for psychological issues, her publicist has confirmed. The actress, well known for her starring role as Amanda Woodward in TV series "Melrose Place", is treated at an undisclosed psychological treatment facility in Arizona for what is claimed as "anxiety and depression."

"She requested an in-depth evaluation of her medication and entered into a medical facility for proper diagnosis and treatment," Locklear's representative Cece Yorke said in a statement Tuesday, June 24. "This is a confidential medical matter and no further statement will be released."

News
>
Movie News
June 24, 2008 09:49:36 GMT

When a highly anticipated film like "" is getting a special screening time in front of selected audience, it is bound to happen that soon after the footages shown leaked out. After the screening of the "X-Files" sequel during the 2008 Los Angeles Film Festival, two bootleg clips can now be enjoyed by fans everywhere.

Since the clips are said to be taped using cellphone camera, the quality of the two extended clips aren't good but still watchable. The first clip focuses on the search of the missing woman's body by the FBI. It helps to explain some of the footages outed in the earlier and pretty much intense. The second clip displays the argument between Mulder and Scully after Mulder tries to dig up some information from Father Joe, the priest who helps the FBI in finding the body of a missing woman.