News
>
Movie News
May 12, 2008 02:32:12 GMT

Being released a week after "" theatrical debut proved to be a huge disadvantage for the big-budgeted car racing movie "" as the Wachowski brothers' film only managed to finish second to the Marvel's adaptation film. To make matter worse, the family adventure movie presented the first flop of 2008 summer movies at this three-days weekend box office which ended Sunday, May 11 by grossing merely $20.2 million, less than half of its original prediction, in its opening weekend.

Leaked words on the reasoning of the film's box office failure are that its PG rating hurts the sales badly. The targeted audience which supposedly should be kids aren't familiar with the 1960s' Japanese animation series "Mach GoGoGo" the movie is based on, while the older audience who grew up with the cartoon and excited with the film are said to be scared away by the given rating. Other possible cause put out is the lengthy running time. Timed at two hours and fifteen minutes, "Speed Racer" is considered too long for a family adventure film, especially for the kids.

News
>
Music News
May 12, 2008 02:27:27 GMT

The highly anticipated music video for 's latest single "Get Like Me" has been premiered on May 10. Just like the single, on the music video David was also joined by and .

Beside featuring Chris and Yung, the clip also sees the cameo appearance by famous baseball player Barry Bonds. Beside singing and rapping, on that video David, the "Kiss Kiss" singer and "coffee shop" rapper also did some dancing moves.

News
>
Celebrity Gossip
May 12, 2008 02:06:59 GMT
It appears that and 's alleged romance is the real deal. Neither of them has publicly confirmed speculation of a romance, but more photos have emerged of them getting hot in Miami, where the actress is wrapping up filming "" with , over the weekend.

Let the photos do the talking, Jenn and John were spotted spending time together again. On Saturday, May 10 the hot new celebrity couple were photographed relaxing at the Mandarin Oriental Hotel in Miami, eating, chatting, and smooching poolside.

News
>
Movie News
May 10, 2008 07:45:41 GMT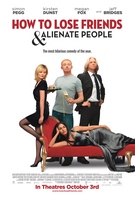 Telling the fairy tale story of a British intellectual who is getting a shot at fame in New York, MGM's forthcoming comedy "" brings a more in depth look into the film starred by , and through its international trailer. At two and a half minutes length, the trailer gives out many hilarious footages and funny situation the main character Sidney Young is in.

Giving a background story to the Robert B. Weide-directed film, the compilation of clips introduces the film by exposing the glamorous life of the celebrities then quickly shifted to show Young grasping the city of light as he makes his way to the famed Sharps magazine. The trailer then continues how he moves up from a mere stranger in a new city to be an insider in New York's socialites. The video can be watched below or on its trailer page at .

News
>
Music News
May 10, 2008 07:18:01 GMT

Although he is not a young artist anymore, proves that he is not a conservative musician and acknowledges the advancement in music technology these days. Proving it, the veteran singer is set to use a new technology for his upcoming album "" audio format. The new hardware is called CODE, and it was developed by John's producer T-Bone Burnett along with a team of engineers.

The new LP due to out on July 15, will be packaged in a different fashion to avoid a possible compatibility issues. For that, the album's package will include 2 disc-set, one is the standard audio edition in the form of CD, while the CODE version is being made on DVD. Although, it will be a two-disc set, the price won't be counted as two CD price.

News
>
Celebrity Gossip
May 10, 2008 07:13:26 GMT
Has been married to since the year 2005, said he has always wanted children of his own. Though so, he admits he hasn't ruled out adoption.

Speaking about that matter, Kutcher has openly revealed that he and Demi have been considering to adopt an orphaned child together. "I have thought about adopting a kid my whole life," he admitted, adding "When I was eight I had a friend called Terry and one day he told me he was adopted. "

News
>
Movie News
May 10, 2008 07:01:06 GMT
Straight from the desk of director Guillermo del Toro comes two brand new featurettes of his upcoming superhero sequel flick "". Each video noted as "Director's Notebook" takes different running time, the first one lasts for more than a minute while the second runs for less than a minute. Still, the two help fans to have an idea about some of the characters featured in the movie.

The first featurette let out the first look into Angel of Death, which is displayed in its original sketch. The footage showing del Toro's earlier drawings is accompanied by his explanations on the intricate character as well as on the changes that had to be done on the realization of the particular character. The next featurette focuses on Abe Sapien character. In it, del Toro discusses about how he wants to give sleeker appearance to the aquatic empath by giving him the sketched body suit. Both featurettes can be enjoyed below.

News
>
Music News
May 10, 2008 06:59:17 GMT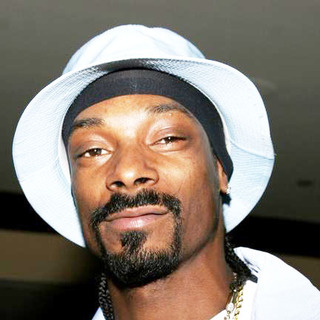 Controversial rapper never stops exploring his creativity in making new projects. This time the rapper is set to go country on his new single. This fact was revealed by Snoop himself to MTV news in an interview with the music channel.

Speaking about his new single which will be called "My Medicine", Snoop said, "Next is 'My Medicine'. It has a country music feel about it. I shoot the video in Amsterdam and Nashville during the Country Music Awards." The rapper added that although it would be different from any of his previous songs, he is certain that fans will still dig it. "It's not a typical hip-hop song, but once people listen to it and see the visual effect to it, they're gonna enjoy it," Snoop said.

News
>
Music News
May 10, 2008 06:19:20 GMT

Indie rock band don't wait long to release a new album. Following the release of their latest set "" in 2007, the band have already started the working of their upcoming album.

The Academy have headed back to the studio earlier this week to begin the album's production. The yet to be titled LP, is set to be the band's third studio album so far. It is also said that the next album would be consisting about 20 tracks.

News
>
Movie News
May 10, 2008 04:57:52 GMT
The harmony singing chipmunks will be back serenading moviegoers in the silver screen. Bringing good news to the 'Alvin' lovers, the 20th Century Fox came out with the release date of the sequel to their successful CGI animated family movie "".

Aiming to generate another big surprise at the box office, "Alvin and the Chipmunks 2" will be officially singing their way to the theaters on March 19, 2010. The sequel reportedly will be focused on the female counterparts of the Chipmunks, the Chipettes which consists of Brittany, Jeanette and Eleanor Miller.

News
>
Music News
May 10, 2008 04:37:45 GMT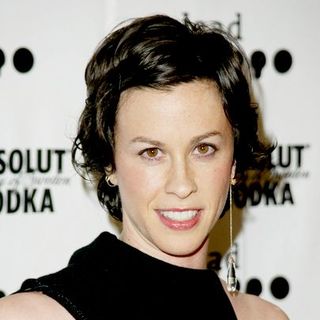 Following the release plan for her new album "", due to out on June 10, is now set to go on tour as well. The singer said that she will be back on the road soon and stated that the North American tour would start in September. "I would believe a North American tour would start mid-September," Alanis said.

Moreover, speaking to Billboard.com Alanis also stated that beside the North American tour she will also take the trip to Europe and start her tour there. "We'll be going back and forth from Europe to America probably three times throughout the summer, doing our own shows and probably some festivals as well," Alanis said. The singer will stage her first concert in Lisbon, Portugal performing at the Rock in Rio festival.

News
>
Movie News
May 10, 2008 04:17:52 GMT

Though "Donnie Darko", the 2001 psychological thriller starring , couldn't be said to be a box office material, the movie still manages to catapult Gyllenhaal's name and gets a devoted fan base for its director/scribbler Richard Kelly. Now, nearly seven years after its release, its sequel by the name of "S. Darko" will be made and it is scheduled to start filming May 18.

The sequel takes off seven years after the first film and it puts Darko's little sister, Samantha Darko who is now 18 years old as the center of the story. It will follow Samantha and her best friend Corey on a roadtrip to Los Angeles when they are suddenly stormed with distracting visions. Up to this point, it won't have Kelly involved, instead it will be helmed by "Rampage: The Hillside Strangler Murders" director Chris Fisher.

News
>
Celebrity Gossip
May 10, 2008 04:01:34 GMT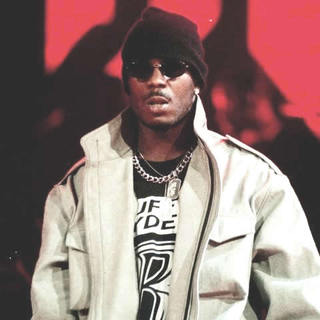 's freedom apparently is short lived. Three days after getting busted for a months-old traffic violation; including speeding and reckless driving among others, the rap artist was arrested again on Friday morning, May 9 on drug and animal-cruelty charges following months of investigation into the of a dozen malnourished pit bulls and a large weapons cache at his Cave Creek, Arizona, home back in late August 2007.

According to the Maricopa County sheriff's office, a SWAT team executed a search warrant on DMX's Cave Creek, Ariz., residence at about 3 A.M. Friday only to find even more weapons and drugs, which ultimately led to the filing of an additional drug possession charge. Police, additionally, removed five other pit bull puppies from the rapper's home and took them to a nearby prison, where they will be cared for by female inmates.

News
>
Music News
May 10, 2008 03:54:23 GMT
never stops taking the headlines this year. After holding the record as the artist with the most number one hits in the world, the pop singer is making another history. This time she becomes the first artist that is directly involved in the selling of her own ticket packages for her upcoming "Sticky & Sweet" tour.

The new project happens after Madonna conclude a deal with ticket reseller Viagogo to sell the VIP packages and premium seats for the tour. On her behalf, the company will be the one that controls the selling of the European leg for her "Sticky & Sweet" tour. It is the first time that an artist is directly involved in the selling of her own ticket packages. Usually the packages are issued through companies not directly with the artists.

News
>
Celebrity Gossip
May 10, 2008 03:29:55 GMT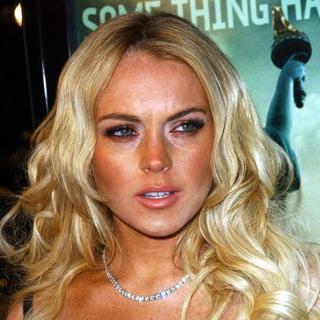 Hot on the heels of her being accused of stealing a fur coat, worth $11,000, from a Columbia University student during a January 26, 2008 bash, another accusation addressed to erupted by the hour. Model Lauren Hastings says on the buzznet.com website that Lindsay stole thousands of dollars worth of items from her closet, Inside Edition reports.

According to Hastings, the incident took place when her house-sitter hosted an unauthorized late night party at her house last spring, which Lindsay attended. Was away on a job when the party was held, Hastings came home and discovered her empty closets. "Basically, I have two closets, a lot of the stuff was missing out of one and the next closet was almost completely empty," she revealed on a video featured on the buzznet site.