News
>
Music News
April 19, 2008 04:13:52 GMT

Australian rocker sisters Jessica Origliasso and Lisa Origliasso who are molded as one under the moniker , take turns in answering our questions regarding their upcoming release. After grooming a success in their home country, they are set to release their sophomore effort, "" Stateside this May. Everything from the album, the people behind it up till the video that they are disclosed and peeled here.

ASB: Are you guys ready to conquer the States with your new effort, 'Hook Me Up'?

News
>
Celebrity Gossip
April 19, 2008 04:13:17 GMT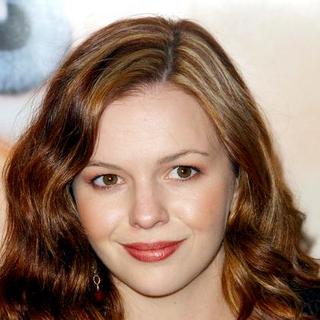 Are they or aren't they? and have sparked dating speculation after they were seen making out at an after-party. Both movie stars were seen "hot and heavy" at the after-party for Morgan Spurlock's new documentary, "Where In The World Is Osama Bin Laden?" at Pink Elephant on Tuesday night, April 15.

It's been claimed that Tamblyn and Cross attended the event together. The New York Post's Page Six even quoted a witness as saying, the twosome "were definitely together, making out and barely came up for air the whole night."

News
>
Celebrity Gossip
April 19, 2008 03:47:23 GMT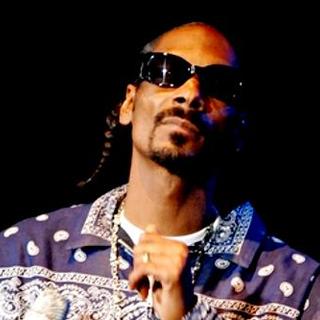 Singing, writing, and now is giving acting a first try. The rap bad boy has signed on to star in ABC's soap opera "One Life to Live", about to appear in its two episodes next month. The episodes which Snoop will star in will see the rap artist attends a bachelorette party and performs two singles; "Sensual Seduction" and "Life of Da Party", from his LP "".

On his upcoming appearance on the soap opera, Snoop gushed "I've been a fan of 'One Life To Live' since I was a baby" adding, "My momma always had it on the tube in the crib growing up." In addition to starring in and singing, Snoop has also been tapped to rework the theme song to the TV show. The new tune he creates will replace the original theme on the episodes in which he features.

News
>
Music News
April 19, 2008 03:41:16 GMT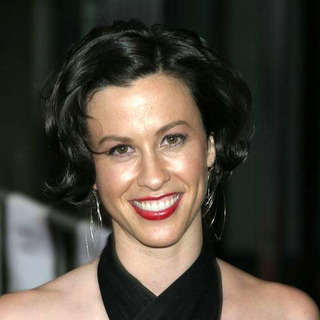 will shoot a special performance for Yahoo! Music next Thursday, April 24 and the generous singer will admit some of her fans to witness the moment. The first 200 people who send an e-mail will get the chance to see Alanis taping the performance live.

The line has been opened and those who register will get to bring a friend along. Simply e-mail your name and location to Invite@YahooLiveSets.com and those who get picked will be contacted afterwards. Contestants must be above 13 years old and those under 18 must be accompanied by an adult. Transportation and accommodations are self-service for the organizers won't provide one.

News
>
Movie News
April 19, 2008 03:20:26 GMT
When details of a movie is kept a mystery, it is bound to be that people will get a way to unlock the mystery. Recent reports coming from the highly anticipated sci-fi film "" suggested that the plot details of the film starring and have been leaked on the web. Allegedly, the storyline revealed through the back cover preview of the movie's novelization.

Written by Max Allan Collins, the alleged story line revealed that "I Want to Believe" will pick up a story that resolves around the mysterious disappearance of a band of women in rural Virginia followed by the bizarre founding of human remains. As the investigation of the officials led to nothing, FBI gives away the case to the paranormal phenomena investigator team, Fox Mulder and Dr. Dana Scully.

News
>
Music News
April 19, 2008 03:10:56 GMT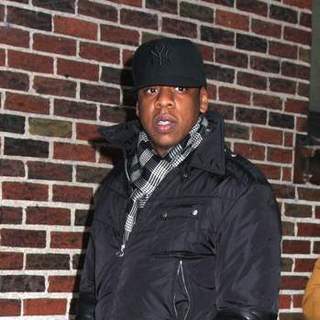 The busiest producer in town, has spilled out that is going to do a remix of 's new single, "Bye Bye". The song has been selected by Mariah's team to be the second single from her "" album that was released on Tuesday, April 15.

Dupri said that he spent some studio time with Jay-Z to rework on "Bye Bye". While the original is about Mariah losing family members, Dupri said that the remix version will be in happier tone aka more upbeat. "The remix for the Mariah record is crazy," Dupri told MTV on Friday, April 18. "Young Hov and Mariah crank it up, and myself, JD - a.k.a. Barry Bonds - cleans up."

News
>
Celebrity Gossip
April 19, 2008 02:50:39 GMT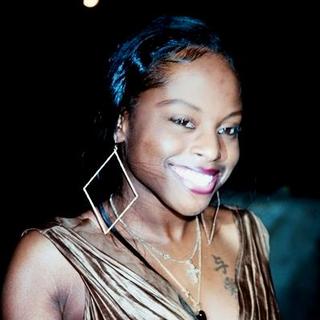 A number of photographers and fans as well as family members all gathered outside of New York's Rikers Island on Friday, April 18 to greet who was released from the prison after serving eight months of a yearlong sentence for a series of probation violations. Made her way out of the pokey at about 12:05 P.M., the female rap star was escorted by police into her waiting white Rolls Royce Phantom.

Brown's mother, Judith Marchand, New York City councilman Charles Barron and a hair and makeup artist were seen among the well-wishers who had come to cheer the singer on. Some of the fans were even spotted bearing signs reading "Welcome home" and T-shirts stating "Free Foxy Brown."

News
>
Music News
April 19, 2008 02:18:48 GMT
With the release date coming closer, has previewed the cover art of his new album. The R 'n' B singer will on May 27 drop his new CD, "" which is much-anticipated but frequently-delayed as well. The cover art reveals Usher literally "standing" and walking away from a car.

The album has spawned one hit, "Love In This Club" that earlier this month has shot to #1 position on Billboard Hot 100 chart. Usher spilled that and his rumored wife will be featured together in one of the tracks. Last week, a footage of Usher, , and Jay-Z in the studio together .

News
>
Movie News
April 19, 2008 02:15:48 GMT

MTV are giving their fans a chance to win their own MTV Movie Awards. In the wave of the upcoming award event, MTV announced that they have teamed up with Mark Burnett Productions in creating a special contest for anyone interested as they launched the "2008 MTV Movie Spoof Contest" through which any aspiring filmmakers as well as amateur comedians may get the opportunity to attend the event and even win a Golden Popcorn statuette.

To be eligible for the spoof contest, a contestant only has to create a three-minutes long movie spoof that does not contain any copyrighted music or video. The short parody scenes can be inspired from the films released over the last year. The video then should be submitted before May 11, 2008 at 11:59 P.M. ET via one of MTV's partner sites. The sites included are , , , , , or . It should be noticed though that contestants should upload their video to one of the sites only.

News
>
Celebrity Gossip
April 19, 2008 02:02:19 GMT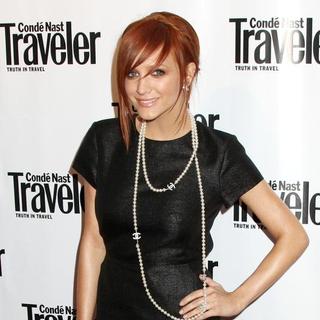 Let the gossips keep guessing. is still remaining mum about her widely reported pregnancy. Made an appearance on "The Today Show" Friday, April 18, the singer continued to shrug off questions about the issue when host Matt Lauer quizzed her about "expanding the family."

Stopped by the NBC studios at Rockefeller Center, Ashlee at first talked about her engagement bling, designed by fiance , saying "I feel like a really lucky lady." After that she took time, singing a song from her new LP "" which is about to be released Tuesday, April 22.

News
>
Movie News
April 18, 2008 08:23:31 GMT

The "Harry Potter" beauty has been rumored to be stepping into the role left by Hollywood starlet . According to Hollywood Reporter, the 18-year-old co-star of is now attached to the romantic drama "".

In the period drama film by Benjamin Ross, the English actress is going to fill the shoes of Betsy Balcombe, a young noble woman who fall in love with Napoleon. Allegedly, Watson gets Balcombe's role because Johansson has to step aside as the character is made to be younger than the original plan. If she is indeed included the cast, She is expected to join the production which is allegedly planned to begin sometime in Fall 2008.

News
>
Celebrity Gossip
April 18, 2008 08:03:37 GMT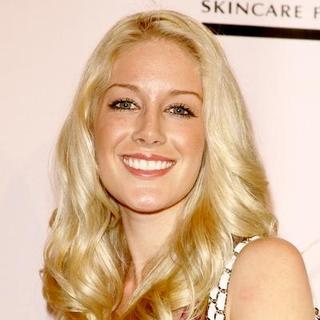 Is no stranger to plastic surgery, is not done yet. "The Hills" actress is considering a butt implants, Life&Style reports.

Way back last year, Heidi admitted to rhinoplasty and boob job. She was later on also spotted showing off a new pair of lips.

News
>
Movie News
April 18, 2008 07:29:53 GMT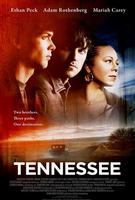 As the independent drama film "" is about to be making its premiere, two brand new clips exposing the film starring pop diva get out on the interwebs. The two video footage came from two different sources, the first one has been outed by New York Magazine while the other was brought by MariahDaily.com.

Through the one and a half minutes long first clip, Carey's fans and future audience can see the singer's character, Krystal, sitting on top of her car's hood struggling with the lyrics and melody of "Right to Dream" before Ethan Peck's character, Ellis, approaches her and the two start a conversation. Further, like the first clip, the second one still focuses on the two main characters as it shows Ellis talking to a friend using a pay phone and praising Krystal, who later takes turn to also have a conversation with the friend.

News
>
Celebrity Gossip
April 18, 2008 07:15:02 GMT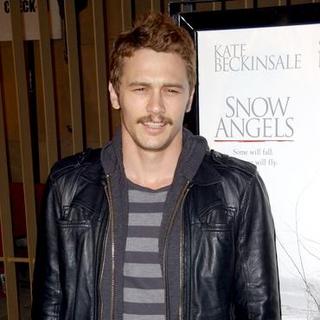 Acting, directing and producing, can now add modeling into his career resume as he's been tapped as the new face of Gucci by Gucci's men's fragrance according to People. The actor, who's known for his role as Harry Osborn in the Spider-Man films, joins Gucci's girls Raquel Zimmermann, Natasha Poly and Freja Beha Erichsen who are the advertising faces for the women's perfume.

No details just yet on the scent James about to promote. No words as well on when it will hit the market.

News
>
Celebrity Gossip
April 18, 2008 06:44:34 GMT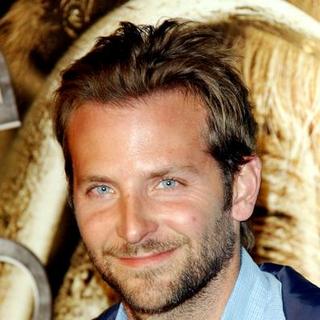 While there has yet denial or verification on the reports of him dating movie co-star , there comes a new report that is dating British actress . E! branded both stars, who had brief stints on "Nip/Tuck," "new couple."

A representative for Cooper said she has "no idea" on the dating report. Mitra's representative, meanwhile, said he had "no clue" if his client is dating Cooper.