News
>
Music News
April 26, 2008 02:30:42 GMT

The official video for 's latest single "Take A Bow" has just been premiered on April 25. The single is a new song that will be included on the re-release of the singer's "" to be released on June 17.

The single was written by and was radio premiered on March 14, 2008. It also peaked at #79 on the Billboard Hot 100. Besides "Take A Bow", previously Rihanna has also confirmed another song that will be included on her repackaged album, which was "If I Never See Your Face Again". The single is actually 's song but they make a new version of it with the "Umbrella" singer also singing some parts of the song. The video for the duet song between Rihanna and Maroon was shot in Los Angeles by Anthony Mandler.

News
>
Music News
April 26, 2008 02:11:03 GMT

The music video for "Closer", 's first single off his upcoming album has been premiered on BET yesterday (April 25). It is the continuous stream of the photos from the set that were earlier this month, showing him dancing to the upbeat tune with a sexy woman.

It was reported that the shooting was taken in Santa Clara Studio, California early this month with director Melina who had also directed for his "Because of You" video. On top of the dancing shots, the clip also gives parts of the song's lyrics written as the intertwined shots.

News
>
Celebrity Gossip
April 26, 2008 02:04:15 GMT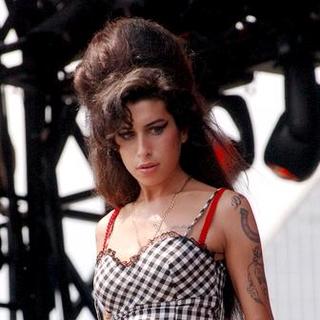 The meltdown continues. keeps going from one low to another. The troubled singer was arrested on Friday afternoon, April 25 following reports that she head-butted a man outside a London pub during a wild night out.

Amy voluntarily reported to a London police station on Friday where she was expected to be quizzed on the alleged head-butting incident, and was arrested. Police didn't directly confirm that she was in custody, they instead simply said a 24-year-old woman was being held on suspicion of assault. British authorities don't usually name suspects until they have been charged.

News
>
Music News
April 25, 2008 09:37:44 GMT
Although her album "Hard Candy" will be officially released on April 29 in U.S., Madonna decides to give a sneak preview of it to her fans before it hit the stores. The pop diva is giving her fans a chance to check out the songs from her upcoming album on her page starting from April 25 until April 29.

The songs from her new album includes collaboration with famous names in music industry such as, , , and . One of the singles from her new album that has already been premiered "4 Minutes to Save the World" feat. Justin, received great success as it peak at #1 on the U.K. Singles chart.

News
>
Celebrity Gossip
April 25, 2008 09:24:56 GMT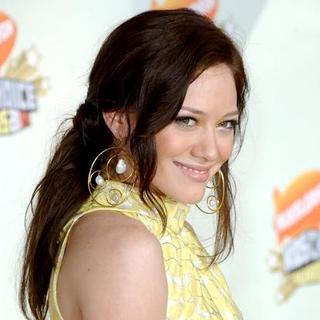 Talks have been abuzz since it was confirmed that the remake of "Beverly Hills, 90210" is on the work. Its original cast, including , have expressed their desire to make a comeback to the highly anticipated new series and while there have yet official words on who will star in the spin-off, rumors on the street say has been offered a starring role by the series producers.

Kristin Dos Santos of E! News has claimed to have been exclusively told by sources connected to the series that "producers for the CW's 90210 remake have reached out to Hilary to offer her a starring role in the series." Still according to the sources, "Hilary's potential character is that of Annie Mills" which Kristin previously described as a Beverly Hills High student who is into theater acting, just like her predecessor.

News
>
Movie News
April 25, 2008 09:11:20 GMT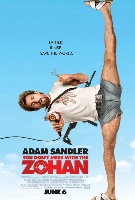 A new look into the 's comedy "" has been provided by the new trailer version of the film. Posted on MSN, the new over two minutes video footage gives out glimpses of the explosive action sequences that will appear in the Columbia Pictures' film.

The trailer begins with a scene in which Sandler's character, Zohan, jumps out of a speeding car and then leaps into the second level of a building breaking a window in the effort. There, he knocks off an armed guard before kicking through a wall to knock another baddie. Unlike the earlier trailer, this new video shows more off the impossible things Zohan could do, such as catching a shot bullet with bare hands and swimming as fast as a speeding jet ski.

News
>
Music News
April 25, 2008 08:57:09 GMT

Good news for the American Idol fans especially those who adore the already voted off idols as now they can see them back on tour. The Idol's tour will include the top ten finalists from this seventh season, which means fans will see the likes of Carly Smithson, Brooke White, Syesha Mercado, David Archuleta, , Jason Castro, Chikezie Eze, Kristy Lee Cook, Michael Johns and Ramiele Malubay on the tour.

The tour itself will start on July 1, 2008, at Glendale, Arizona, and from there it will stop by at nearly 50 cities all over U.S. including in Toronto, Canada. It scheduled to finish on September 13 in Tulsa. Meanwhile, tickets for the upcoming tour will be available for purchase starting from May 17.

News
>
Movie News
April 25, 2008 08:19:42 GMT

Harry Potter's fans don't have to continue guessing on when the last installment of the J.K. Rowling's adaptation movies will be outed as new report has revealed the exact date of the release of the first part of "Deathly Hallows". The seventh "Harry Potter" movie, which is entitled "" is now coming in theaters on November 19, 2010.

Earlier, "Part I" simply scheduled to be open Holiday 2010 and "" will follow in Summer 2011. Though the release date of the first part has been unveiled, the exact theatrical debut date for the second part is still in the haze. Still, the two parts of "Harry Potter" seventh and last book will see once again as the titular character and and as his two best friends, Ron and Hermione.

News
>
Celebrity Gossip
April 25, 2008 08:05:20 GMT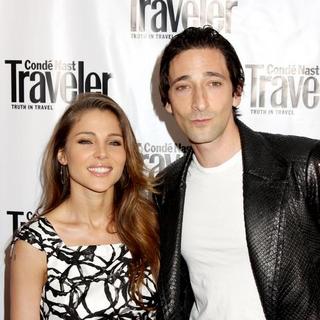 and his actress girlfriend , apparently, are taking their love relationship one notch higher. The couple, according to friends, are about to exchange wedding vows in Spain in 2009.

Brody and Elsa have been dating since 2006 and they even share a New York home. However, it was not until recently that wedding talks started to surface as the Spanish actress was snapped sporting a gold ring on her engagement finger last week.

News
>
Music News
April 25, 2008 08:03:57 GMT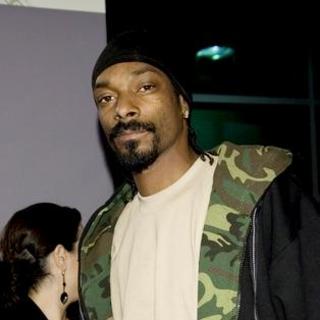 Still having lots of projects to be finished doesn't stop from adding another one to his list. The controversial rapper has signed a deal with Extreme Music to become the executive producer for a multi-CD series of gangsta music titled the "G-Series".

The G-Series will feature Snoop's music that is set to be used in film, TV series and commercials ads connected with the company. Meanwhile, Extreme Music's CEO, Russell Emanuel, revealed the reason his company picked Snoop saying, "When we decided to produce an urban series, we wanted it to be not only major league but also 'G,' with Snoop holding the reins." The rapper himself expressed his excitement to be working with the company as quoted saying, "I'm excited to get in the lab and cook up some heat."

News
>
Celebrity Gossip
April 25, 2008 07:50:23 GMT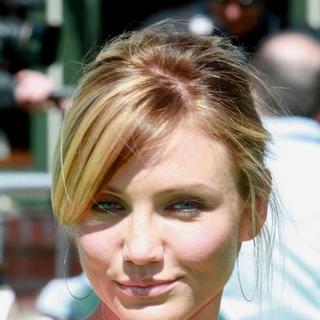 Much contrary to recent reports, is not hospitalized. Representatives for the actress have denied she's hospitalized with stress following her father's death last week.

On Wednesday, April 23 reports surfaced that Cammy was under medical attention with stress following her father's death of pneumonia on April 15. , who's in the same scene with Cammy in the comedy-romance "", was the first to broke the hospitalization issue during the film's premiere Monday night, April 21 in London, U.K.

News
>
Movie News
April 25, 2008 07:24:14 GMT

Though for quite sometime the sequel to the blockbuster "" film, "Superman: The Man of Steel", seems to be going no further than a mere plan, recent report brings good news to Superman's fans. Allegedly, the superhero film that will once again be handled by notable sci-fi helmer Bryan Singer will have early 2009 production.

The possible start date of production has been suggested by "Superman Returns" star, as he sat down with to talk about his latest film "Lie to Me", which will have its premiere at the Newport Beach Film Festival on April 26, 2006. On the less than 15-minutes interview, the former fashion model stated, "I trust that we'll be shooting Man of Steel early next year."

News
>
Movie News
April 25, 2008 06:35:30 GMT
Though rumors circulating around "" have come even further by sparking speculation that was negotiating for a role in it, a recent comment from the depicter of Dr. Evil's son, , suggested that the fourth installment hasn't even been considered to be brought to the big screen. Talking to MTV News, the actor revealed that the rumors hold no truth.

Still, Green didn't completely shut down the possibility of developing the fourth comedy film. "I'll tell you what," clarified the 34-year-old "" star. "If a script for 'Austin Powers 4' gets written and then it gets greenlit by whatever version of New Line is still making movies, and everybody agrees to do it, then we'll have something to talk about. But at this point, 'Austin Powers 4' is nothing more than something talked about off-handedly during the 'Shrek' press."

News
>
Music News
April 25, 2008 06:31:35 GMT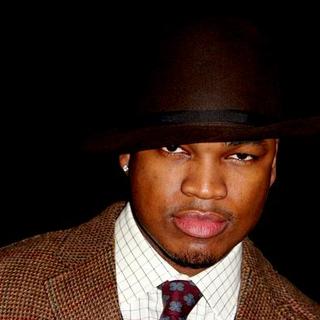 Already had the experience of performing in TV series and movies, is set for another on-screen appearance. Only this time it will be in a soap opera titled "All My Children".

The singer's appearance on the series will simply be a guest star to perform his songs "Closer" and " Stop This World" during a wedding scene on the soap opera. The singer's cameo performance on the ABC's series can bee seen on May 21 and May 22. Before appearing at "All My Children", Ne-Yo has also appeared in some movies, one of them was "" in 2007.

News
>
Movie News
April 25, 2008 05:08:10 GMT

Celebrating the accuracy of film industry in portraying the use and addiction of drug, alcohol and tobacco, Entertainment Industries Council hailed Universal Pictures' drama "" as the feature film in the category of wide release. The tidbit starring , and was given the honor at the awards gala held at the Beverly Hills Hotel on Thursday, April 24, night.

Despite besting over 's "" in the category, the Garry Marshall's movie couldn't bring more kudo as Huffman's performance was shunned out by 's in his brother's directorial debut film. The younger Affleck won Best Performance beating out also for "", for "" and for "".