News
>
Movie News
June 05, 2007 08:34:38 GMT
Also known as a prolific stage actor, is now setting his eyes to develop a new big screen version of William Shakespeare's famous play "The Merchant of Venice", the man himself has revealed to The Argus.

Intended to be a modern take of the drama, the project will be set in Las Vegas in the 20th century with its script being penned by John Logan, known for his writing works in a number of Hollywood hits like "" and "." It is learned that the idea came out of an argument the two had after Logan described it as a "loathsome play".

News
>
Celebrity Gossip
June 05, 2007 08:25:23 GMT

She turns 32nd on Monday June 4th. And Esquire magazine, as if as a way to celebrate the big day, made public its July 2007 edition featuring almost naked on its cover. What a smart way to celebrate a birthday.

It's a must, I guess, for you to take a look at her posing for the publication. She looks extremely beautiful and sexy. Aside, the actress and mother of four recently sat with Marie Claire and spill the bean on her motherhood and partner as father to her children.

News
>
Celebrity Gossip
June 05, 2007 07:58:59 GMT
That is pregnant with her first child with longtime boyfriend , it's true. The couple, who has put to rest pregnancy speculation, is said to welcome the arrival of their first child this winter.

Cohen and Fisher attended Sunday's MTV Movie Awards, during which the actress was seen often rubbing her belly. Upon meeting a group of friends, one of them screamed, "congratulations on the baby!" while Cohen quickly answered "Thank you!"

News
>
Movie News
June 05, 2007 07:45:06 GMT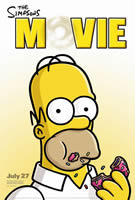 The famed pop punk band is getting an animation treatment this time. TV Squad has delightfully brought in report stating that will be featured in "" and will perform their own version of the Danny Elfman theme song for the flick.

Supporting the tidbit is The Hollywood Reporter which confirmed that the trio would appear as themselves with "crazy things" happening around them. However, further details about their involvement in the film's plot are being kept under wraps though it is informed that their rendition of the theme will be released as a single on July 24.

News
>
Music News
June 05, 2007 07:37:32 GMT
will visit the band who has been living inside a 'bubble' placed at Hudson River Park's Pier 54 in New York City. The singer will work with the band on the song "Wasted" that is to be included in Cartel's second album.

Before Wyclef, Cartel has had collaboration with Choir of Harlem and New York street musicians on some tracks for this album. The band will leave the bubble on June 12 and immediately hold a concert on the pier. The result of their album writing during the bubble stay will be out July 24 via Epic Records.

News
>
Celebrity Gossip
June 05, 2007 07:36:58 GMT
They're engaged. Finally. and his longtime girlfriend are engaged and about to marry.

After the many reports surrounding their longtime relationship, Jay-Z popped the question to Beyonce during a romantic getaway to Cannes last week. And as everyone may guess, the singer-actress said "yes" to the proposal.

News
>
Movie News
June 05, 2007 07:09:59 GMT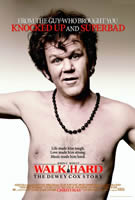 Revealing a surprising tidbit during his "" interview with Collider.com, has spilled the beans that he and three other fellow actors will appear briefly as in Jake Kasdan's upcoming musical comedy "Walk Hard" which Judd Apatow is producing for Columbia Pictures.

Long, last starred in Mike Judge-directed "", openly informed that he will show up as with , , and playing , , and , respectively.

News
>
Music News
June 05, 2007 07:03:57 GMT
As experimental as their music, 's tour for "" is also arranged not as usual. The band will visit several cities where market demand is smaller than others.

"We want to play to people who hardly ever get shows and just burn the house down," said QOTSA frontman Josh Homme. "I think we're too stoked to not go deeper than we have before. It feels like the right time to go, 'Hey, man, sorry I'm late, but here we are.'"

News
>
Celebrity Gossip
June 05, 2007 07:00:54 GMT
needs a break and lucky for her that she got it right at the time. The troubled singer-actress has been leaving rehab facility Promises on several occasions, reportedly to work out at her local gym.

A spokesperson for Lindsay does confirm her leaving the facility, simply saying "Yes, Lindsay went to the gym", while refused to elaborate on that encounter, claiming "We keep our policies private." Meanwhile, it is reported that Lindsay has already left the Malibu-based rehab facility three times to work out since she checked in Monday May 28th.

News
>
Music News
June 05, 2007 06:34:39 GMT
Playing her game well, British singer comes with a tour after the release of "". The itinerary will start this late summer with August 27 date at Los Angeles' Greek Theatre.

In support of her tour is fellow British singer who claimed his fame through debut album "".

News
>
Celebrity Gossip
June 05, 2007 06:27:19 GMT
Fresh from her turning her back from her US TV show deal with NBC in order to be by her husband 's side for his upcoming soccer games, is reported to have another interest, which is writing a book. Just like usual, the Posh Spice who always dare to be different in everything, is planning to write a special one, which is interior design.

Vic who's been being kept busy furnishing her new Beverly Hills mansion ahead of her family's move to Los Angeles later this year, found the activity interesting and thus planned to turn her experience into a book.

News
>
Music News
June 05, 2007 05:20:30 GMT
Ottawa-born took her steps towards the microphone and sang both American and Canadian national anthem in front of a large crowd. Her anthem officially opened Game 4 on June 4 at Scotiabank Place.

The singer, who wore a red Senators jersey with the No. 10 on the back, replaced Lyndon Slewidge's role. Slewidge had been the team's regular singer since 1992 and was a favorite to the fans. That was why a complain letter was issued and published in Ottawa Sun for the replacement of Slewidge.

News
>
Celebrity Gossip
June 05, 2007 04:52:49 GMT
is once again facing charges. The troubled rapper was charged Monday June 4th with making a criminal threat and possessing a firearm in a school zone, stemmed from a February 24th incident during which he got into an altercation with a player on an opposing team during a basketball game at the Rita Walters Educational Learning Complex in South Los Angeles.

Detailing on the incident, the district attorney's office revealed that after allegedly punching his rival, The Game pulled a firearm from his red Escalade and threatened to shoot him. Previously arrested on May 11th at home amid a crowd of fans, the star said at that time, "I'm not guilty, and I love California".

News
>
Movie News
June 05, 2007 04:50:00 GMT
Showing more funny sides of his, has given his commitment to take part in "", a comedy feature that Judd Apatow will produce for Columbia Pictures, Variety has informed.

Here the funnyman is said to be accompanied by , the star of the upcoming "" which Apatow also produced for Columbia, in the cast. Meanwhile, Harold Ramis, who currently can be seen in "", is onboard to helm from the script he co-wrote alongside Gene Stupnitsky and Lee Eisenberg with executive producing.

News
>
Movie News
June 05, 2007 04:47:43 GMT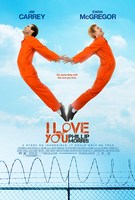 Strikes a balance between his serious and wacky acting stints, is about to return to the comedy genre after his appearance in "", only this time it will be a rather darker one.

Yes, the versatile actor will topline a dark comedy entitled "", a fact-based film feature adapted from a book by Houston Chronicle crime reporter Steve McVicker which tells about a conman named Steven Russell whom Carrey is set to portray.