News
>
Movie News
January 19, 2007 09:22:57 GMT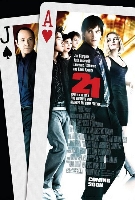 Still high in demand, is reportedly close to reach deal to have a starring role in Columbia Pictures' thriller project "."

An adaptation of Ben Mezrich's best-selling nonfiction book "Bringing Down the House: The Inside Story of Six M.I.T. Students Who Took Vegas for Millions", the picture concerns a group of young men who become experts in the art of card counting. If everything goes smooth for Fishburne, the actor will likely be billed as a Vegas security chief who hunts down the group.

News
>
Movie News
January 19, 2007 08:34:53 GMT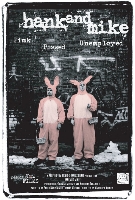 Coming together onscreen, and are both poised to highlight "", a dark comedy of Canada-based Darius Films and Shoreline Entertainment production, The Hollywood Reporter has learned.

Directed by Matthiew Klinck, the project concerns two foul-mouthed Easter bunnies who get fired and try their hand at a various number of bizarre jobs. Bentley will portray an efficiency consultant while Mantegna is plotted to play the owner of Easter Enterprises.

News
>
Movie News
January 19, 2007 08:15:53 GMT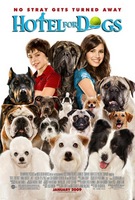 Going back behind the camera after four years, Harald Zwart has signed on to direct "", a comedy project coming from DreamWorks Pictures, Variety has revealed.

While details on the project are being kept tightly under wraps, it is confirmed that Jeff Lowell is set to pen the script with Lauren Shuler Donner of "X-Men" franchise seating as the flick's producer.

News
>
Movie News
January 19, 2007 07:54:23 GMT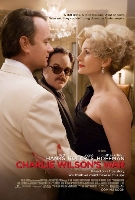 Filming on "" came to a halt yesterday, January 18, 2007 as a simulated stinger missile exploded on the flick's set and got a special effects assistant critically injured, causing the person to undergo a surgery in the evening at St. Francis Medical Center.

The cause of the explosion is still under investigation, but it was reported that the accident occurred when a group of special effects specialists were testing the handheld device at Downey Studios, a former aerospace factory 10 miles southeast of downtown Los Angeles.

News
>
Music News
January 19, 2007 07:50:28 GMT
There does take and give between and . The two famous figures in music industry are teaming up, with the band confirming that West will remix a track from their upcoming album, "," while they will return the favor by remixing one of the rapper's own songs.

As of West, he's set to remix the first single from "Infinity," entitled "This Ain't a Scene, It's an Arms Race," whereas it as yet confirmed on what track FOB will remix for West.

News
>
Movie News
January 19, 2007 07:25:30 GMT
Following the buzz surrounding 's plan to develop "", a biographical feature about her deceased husband , what probably becomes the hot topic to talk about by now is seemingly the actor to play the frontman.

A source for the Daily Express has informed that Ewan McGregor has come out as the top choice among other potential names to assume the role. What's interesting here is if McGregor truly lands the part, this won't be the first time the striking guy portrays a rock star as he had brilliantly done it before in "Velvet Goldmine."

News
>
Celebrity Gossip
January 19, 2007 07:23:54 GMT
Has found herself a new boy toy? The movie actress makes headlines when shortly after her break up with former boyfriend , she was romantically linked to super surf stud and current ASP World Tour champ .

The starlet has been reported camped out on the North Shore of Oahu, Hawaii with Slater. It is said that they shared a romantic oceanfront dinner at Haleiwa Joe's restaurant before heading back to Slater's place. Rumor has it that Diaz is staying with Slater.

News
>
Music News
January 19, 2007 06:56:05 GMT
, , and are the latest names confirmed to play at the forthcoming 49th Grammy Awards.

The trio will join numbers of previously announced performers, including , , , , , and just to name a few.

News
>
Music News
January 19, 2007 06:26:56 GMT
The days of partying and having fun are over for . The pop singer, who is working on her comeback album, has back on track.

The mom-of-two is getting back to work, put full concentration finishing her forthcoming album. Spears is said to have met rapper in an L.A. recording studio to work on her new LP.

News
>
Celebrity Gossip
January 19, 2007 05:06:28 GMT
Trouble has found . The R&B singer has been sentenced to community service and hit with a fine after being convicted of speeding.

The Grammy-winning singer, pulled over by traffic police after being caught driving at 103 mph in Georgia on July 4 last year, appeared in Bartow County court Tuesday January 16th to face the charge as a result of the incident. Bartow County Court Probate Judge Mitchell Scoggins ordered Usher to perform 20 hours of community service and fined him $425.

News
>
Movie News
January 19, 2007 05:02:59 GMT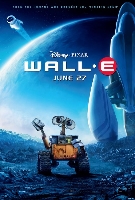 Its latest work "" still has to wait a few months more before coming to the theaters yet Disney/Pixar has already aimed to develop a follow-up to the cuisine-loving rat tale.

In a letter sent to shareholders this week, Walt Disney Co. Chief Executive Robert Iger informed that the company is set to make the ninth CGI animated feature entitled "" with "" helmer Andrew Stanton to direct and Jim Morris producing.

News
>
Music News
January 19, 2007 04:25:07 GMT
It really is girl power that works within these recent weeks. One typical case is that of . The singer has her single "Irreplaceable" leads the Billboard Hot 100 singles chart Thursday January 18th. This marks the song's seventh consecutive week on that No. 1 spot, ties with 's "SexyBack" as the longest running No. 1 among the songs that moved into first place in 2006.

Next we have 's "I Wanna Love You" and 's "Fergalicious" which both remain at 2nd and 3rd spots respectively. Meanwhile, 's "Say It Right" climbs one to No. 4, switching places with Akon's "Smack That" featuring which secures the 5th spot. ' "We Fly High" jumps two to No. 6, followed right after by 's "How To Save a Life" at No. 7.

News
>
Celebrity Gossip
January 19, 2007 03:57:17 GMT
American Idol champ, , has inked a deal to be part of the 2007 NASCAR team. "Anyone who knows me knows I'm a race fan and love NASCAR," Clarkson said. "It's been cool doing things with NASCAR in the past and I'm honored to have the opportunity to play such a huge role for the sport in 2007."

The deal kicks off with Clarkson headlining the Nextel "Tribute To America" concert airing live on Fox just before the Daytona 500 in Florida on Feb. 18. During the appearance, Clarkson will film a 30-second NASCAR spot for TV featuring a new song from her upcoming third album. She will also serve as a spokeswoman for the fourth annual NASCAR Day on May 18, 2007.

News
>
Celebrity Gossip
January 19, 2007 03:29:55 GMT
gets more cash to shop as she reportedly has been paid for $1 million to attend the traditional Vienna Opera Ball on February 15 later this year as the guest of Viennese socialite and real estate entrepreneur Richard Lugner.

"She will dance with me," Lugner, 74, told a news conference. "If a man is a good leader on the dance floor, a woman is capable of everything." "She is a very good advertisement for the Opera Ball," Lugner's wife added.

News
>
Celebrity Gossip
January 19, 2007 02:59:36 GMT
The Internet serial "Lonelygirl15" will get star treatment Friday January 19th, when American Idol runner up is scheduled to play a guest role on the web show.

"Lonelygirl15" centers around Bree and other characters with their own chains of video blogs. The characters interact and the plot lines are woven together to produce a single, all-inclusive tale of the character's videos as they investigate messages embedded in the clips. "Lonelygirl15" has its own Web site and is posted on YouTube and other sites.