News
>
Music News
June 07, 2007 06:16:47 GMT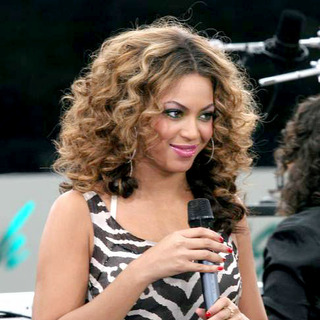 made a nice surprise for Show audience on Sunday (06/03/2007). The singer who is rumored to be engaged to gave out two tickets for each audience attending the show.

Not only given free, the tickets are labeled "V.I.P.". Beyonce announced, "I have a surprise for everyone in the audience. Everyone has V.I.P. tickets to The Beyonce Experience... and you can take a friend."

News
>
Celebrity Gossip
June 07, 2007 05:58:37 GMT
The Television Critics Association (TCA) has on Tuesday June 5th announced numbers of nominees for this year annual award event. Among the programs vie for Program of the Year prize are "American Idol" (Fox), "Friday Night Lights" (NBC), "Heroes" (NBC), "Planet Earth" (Discovery), "The Wire" (HBO), and "When the Levees Broke" (HBO).

For Outstanding Achievement in Comedy category, NBC leads with two, mainly for its "30 Rock" and "The Office" to compete with HBO's "Entourage", Comedy Central's "The Daily Show", and ABC's "Ugly Betty". For the Outstanding Achievement in Drama, NBC earns two for "Friday Night Lights" and "Heroes", while HBO also gets two for "The Sopranos" and "The Wire", in race with ABC's "Lost".

News
>
Movie News
June 07, 2007 04:57:36 GMT
Two ambitious film projects are on the line to get brewed at Warner Bros. Pictures. The giant studio has successfully obtained rights to make both "" and "" under its banner, Variety has reported.

The former, set to follow the massive success of the company's "Harry Potter" franchise, will be a big screen adaptation of the second part of the best-selling "Shannara" series by Terry Brooks, known to be the second biggest-selling living fantasy book writer after J.K. Rowling.

News
>
Celebrity Gossip
June 07, 2007 04:44:07 GMT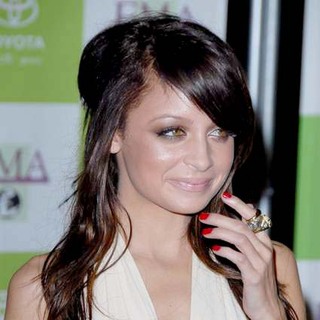 Her best friend has been sentenced to 23 days in jail for violating her probation. Such fact is enough to make skinny socialite shakes. The TV reality star does afraid of being put behind bars, spills the bean to during a taping for his talk show on Wednesday June 6th.

"I'm just keeping my fingers crossed, and, you know, of course, I'm scared also, but, you know, I'm willing to face whatever consequences come my way, and I take responsibility for what I've done," Nicole said revealing her fears.

News
>
Movie News
June 07, 2007 04:21:02 GMT
Widely recognized for its productions of fantasy and family-friendly flicks, Walden Media now is aiming to spawn a rather different film feature.

The Los Angeles-based company reportedly is on the track to develop a teen mayor comedy in association with Phoenix Pictures and has appointed "" director Ken Kwapis to assume the helming duties for the project.

News
>
Celebrity Gossip
June 07, 2007 04:05:17 GMT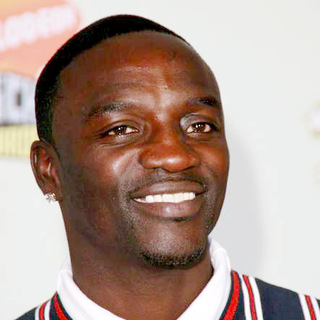 gets into trouble again. The R&B singer once again found himself at the center of a controversy after he was caught on tape tossing a young fan into the crowd during a concert at radio station WSPK's KFEST in Fishkill, N.Y. over the weekend. He's not charged, but is under investigation for that encounter.

On that incident, it is said that the "Smack That" singer was performing on Sunday June 3rd, when suddenly someone in the crowd threw an object at the stage in the direction of the singer. He then asked the crowd to point out the individual who did that and ordered security to bring the audience member on stage.

News
>
Celebrity Gossip
June 07, 2007 03:42:11 GMT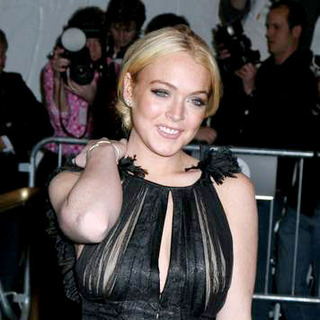 She's still in rehab and has yet completed her stint there. But that wouldn't stop from partying, or is it safe for us to say she won't be stopped by that somehow? The troubled young celebrity still planning a big 21st birthday bash, it has been reported.

Talk is heating up that she's been told by advisors to cancel the bash for good. In fact, the actress-singer insists to hold a 21st birthday blowout to coincide with her July 2nd birthday. It seems that Lindsay really does want to "milk it" as she previously said during an interview in "The Show", "I'm going to milk it. It's a big birthday and I think it's been a long time in coming for my friends in L.A. who have clubs (soon they won't) have to worry about getting in trouble because I'm underage".

News
>
Movie News
June 07, 2007 03:39:02 GMT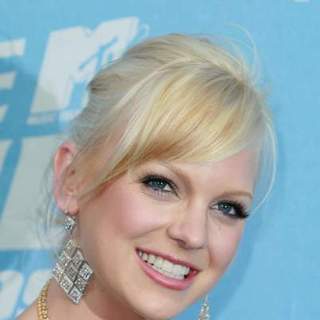 Advancing further in the development process of the project, Happy Madison has picked up Fred Wolf to helm its untitled college campus comedy that is set to topline for Columbia Pictures to distribute.

The one-time SNL writer thereby will direct from the script penned by "Legally Blonde" scribes Karen McCullah Lutz and Kirsten Smith, who both are also on duty to executive produce alongside Faris. Filming is said to begin late this summer with Heather Parry producing and Sony's Sam Dickerman plus Adam Milano overseeing for the studio.

News
>
Movie News
June 07, 2007 03:03:59 GMT
Presenting a theme rarely brought up to the surface nowadays, Walt Disney Pictures is about to make a movie about treasure hunt with Chris Bender, J.C. Spink, Adam Shankman, Jennifer Gibgot, and Mason Novick to all produce.

Project comes from the original idea hatched by Novick which then was made into a screenplay by Amy Pocha and Seth Cohen. It afterwards was brought by Offspring's Matthew Mizel to Kristin Burr at Disney that finally picked up the rights to turn it into the big screen.

News
>
Celebrity Gossip
June 07, 2007 03:03:52 GMT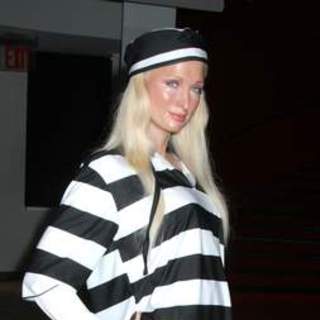 She will never stop making media headlines in addition to creating frenzy with her every move. still makes money when in prison, not for herself but for you. It has been reported that tabloids are in race to get her first pictures in jail.

While a mug shot of the heiress has been made public all over the world, the US publications want more. With a tempting $500,000 reward, they are trying to get the first snaps of Paris inside jail.

News
>
Celebrity Gossip
June 07, 2007 02:26:59 GMT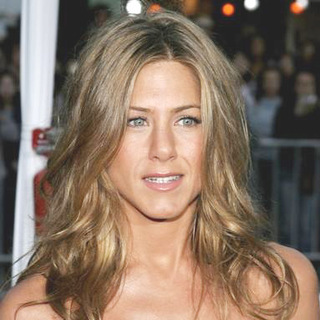 Mystery solved. 's new man revealed. The handsome mystery man the actress dating is British model Paul Sculfor.

It was reported earlier before that Jenn was seen dining with an unidentified handsome man over the Memorial Day weekend at Santa Monica's One Pico restaurant in the Shutters Hotel, where the man was seen rubbing her back as they were waiting for a table. And now the identity of the hunk is revealed.

News
>
Music News
June 07, 2007 02:09:11 GMT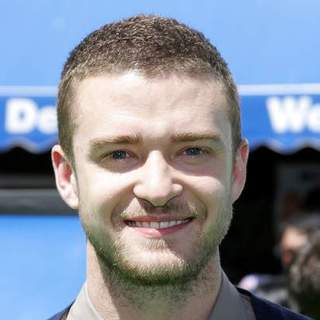 and his team in Tennman Records have pointed their first artist to be signed under the label. YouTube star inked the deal and will carry on becoming the opening act for a handful of Timberlake's European gigs.

"Esmee is a remarkable talent with a story that anyone with a dream can relate to - it is no wonder she has such an enthusiastic following already," Tenman president Ken Komisar said in a statement. Beside opening act, Denters will also have her studio album released later this year.

News
>
Music News
June 07, 2007 02:06:19 GMT
Ten years not releasing any Christmas album apparently has left restless. The project only get its way this year after the completion of his June 12 released album "".

"I've been meaning to do another (Christmas album) for 10 years," Keith revealed. "I'm not an extremely religious guy, but I am a Christian, and I do know what the meaning of Christmas is. It's time for me to do one." The project is already underway and will be released in the fourth quarter this year via his label Show Dog Nashville.

News
>
Music News
June 07, 2007 02:04:22 GMT
On contrary to his packed discography in the last five years, hasn't produced any new album in two years. He was taking the time to "search his soul, dig a little deeper and look for ways to tell the truths, moments and feelings of people like him." The time ends, "" is at the other end.

"I tried on so many titles," Chesney said. "But in the end, it was the simplest name that fit this record the best. Just Who I Am: Poets & Pirates pretty much says it all. At the end of the day, you strip it all off, and that's what it comes down to: great songs that are about the smallest things and people who're living just beyond the rules."

News
>
Movie News
June 06, 2007 09:41:40 GMT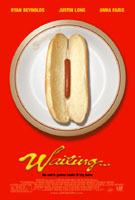 The story at Shenanigan's apparently goes on to the next chapter. Star of 2005's "" has opened up great tidbit saying a sequel to the cult comedy is currently on the process to be made.

"We're shooting 'Waiting... 2' this summer," the actor told MTV News on the 2007 MTV Movie Awards red carpet on Sunday, June 3.