News
>
Movie News
April 18, 2008 06:24:19 GMT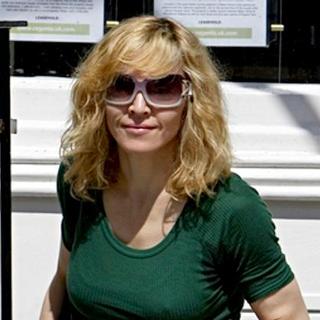 Having a reputation as a legendary pop singer and a notable role as Eva Peron in acclaimed drama musical "Evita" apparently is not enough for as she is now said to be adding a new trade to her resume. According to Variety, the 49-year-old entertainer will be making her directorial debut as IFC Entertainment has attained her film "".

Reportedly, the distributor has obtained the North American rights to the film co-scripted and co-produced by the "Material Girl". Reasoning on IFC's objective in getting the screening rights, Ariana Bocco, the IFC acquisitions and production vice president, stated, "She took some interesting risks stylistically that all pay off at the end. When I saw the film, I felt that it deserved a bigger, wider platform. Madonna and her crew are open to the kind of release we're going to do, so it was a natural fit."

News
>
Music News
April 18, 2008 06:24:06 GMT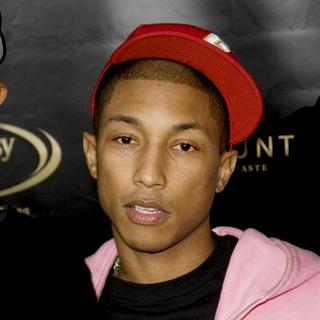 kicked off his highly-anticipated tour "Glow in the Dark Ignited by Absolut 100" in Seattle on Wednesday, April 16 and apologize has been made so early in the trek. who performed as part of Hip-Hop trio to open the main act, apologized for the profanity used in their songs.

Together with his bandmates, Williams who is also a renown producer performed their songs "Rock Star" and "She Wants to Move". However when he took notice of a young child in the front row, he reportedly came apologizing soon afterwards.

News
>
Celebrity Gossip
April 18, 2008 05:07:04 GMT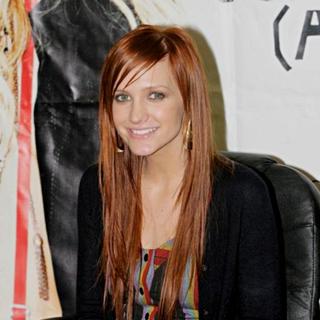 While is keeping details of her engagement to longtime boyfriend "sacred", her father Joe Simpson apparently plans to profit from her supposed pregnancy and baby. The man reportedly is keeping himself busy shopping around cover shots of his singer daughter to the magazines.

Joe, who asides from his fatherhood duty also serves as Ashlee's manager, is said to have been "contacting all the weeklies and asking them to pony up $1 million to put Ashlee on the cover." A tabloid insider told Page Six about that matter, adding that "The deal would include photos of Ashlee-taken by Joe, of course, so he can make more money - an interview and photos of the baby when she has it."

News
>
Movie News
April 18, 2008 04:59:00 GMT

The young aspiring English actor has sat down with ReelzChannel.com to talk about his upcoming movie "". In the nearly three minutes video interview, the 26-year-old actor revealed that he has seen the first ten minutes of the highly anticipated adventure fantasy film.

Aside from that he also recalls the time when he came in to do the casting for the titular character. Talking to Jill Simonian of Reelz Channel's TV Show "Dailies", Barnes said that when he came for the audition for the role, he was asked to show his sword skills. Confessing that he is not familiar with the weapon, the depicter of young Dunstan Thorn in "" revealed that he then swung the sword wildly in the room and knocked down camera while doing that.

News
>
Music News
April 18, 2008 04:46:12 GMT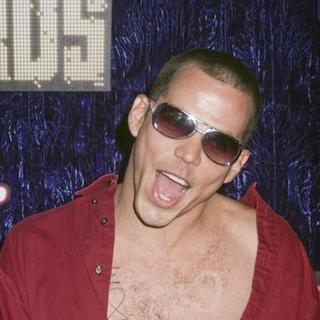 "Jackass" star Steve-O is turning his playful foray into a rapper a serious one. The reality TV star has previously released several footages of him rapping and has now announced that he is working towards releasing a Hip-Hop album. Not without a concept, Steve whose real name is Stephen Gilchrist Glover, wants a "comedy gangsta rap" album.

To back him up in the debut LP, Steve who made the announcement on Carson Daly Show called out to several producers in 's . He said, "Some producers of the G-Unit are collaborating with me for my new, Universal Records comedy gangsta rap album. I'm the only guy dumb enough to try to give Hip-Hop a sense of humor."

News
>
Music News
April 18, 2008 04:28:11 GMT

In a bid to being the oddest of all, has offered the reversed version of their latest release, "". Apt to its reverse concept, the set is titled "elpuoC ddO ehT", packed in one track clocking in 38 minutes and 45 seconds and available for free download.

"elpuoC ddO ehT" is the backwards version of all the original tracks in the album that was released last month. When played, the album starts with the last track, which is "A Little Better". The backwards album is available for free download in the duo's special site, .

News
>
Celebrity Gossip
April 18, 2008 03:59:11 GMT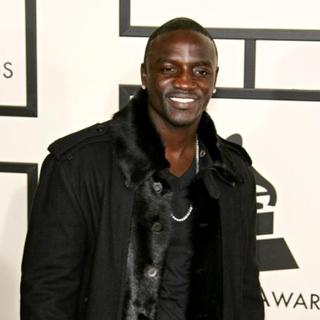 Hip hop artist made up his felonious past, claims. The Senegalese music star is claimed to have lied about his criminal past, especially that he was the "ringleader of a notorious car theft operation" and served a four-and-a-half year prison sentence. Exposing Akon's alleged lie, the website has published police reports that prove he never set foot behind bars, much contrary to his claim.

Akon has exposed his criminal history in such hit albums, as "" and "". He once even publicly declared during the promotion of the earlier-mentioned LP that he served four and a half years in a Georgia prison way back in the 1990s as the "ringleader of a notorious car theft operation" and for owning four chop shops frequented by "celebrities and drug dealers."

News
>
Movie News
April 18, 2008 03:55:25 GMT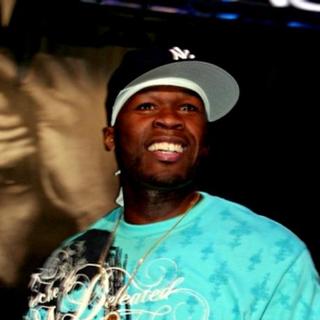 Apparently, rapper will do anything to get a movie role as he has been spotted with a skinnier appearance. Answering the questions put up by 50's fans about the hip-hop artist's weight loss, MTV revealed that the rapper has been shedding his bulky feature to sport a regular shape for a role in an indie drama "Microwave Park".

The information reportedly came from the rapper whose real name is Curtis James Jackson III himself on Tuesday, April 15. Now weighing at about 185 pounds, 50 let out that he has to tone down his beefy-look because he has been set to play a New Orleans, Louisiana police officer in the wake of Hurricane Katrina. Further, he also confessed that to do justice to the character he has to grow his hair out into an Afro.

News
>
Music News
April 18, 2008 03:41:21 GMT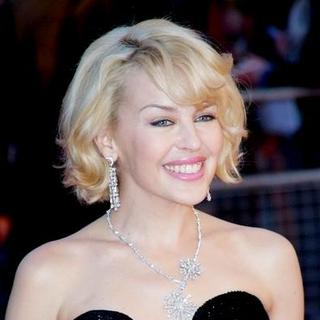 A promo video for 's new single has been released. A black-and-white video for single "All I See" features Minogue dancing with Marco da Silva was released on-line yesterday April 17.

"All I See" is picked as the third international single from the album "" and its revamped version that was done with rapper is made the bonus track for U.S. market. It was released digitally as a lead single in North America on March 11, 2008 and serviced to American radio stations on April 15.

News
>
Music News
April 18, 2008 03:20:04 GMT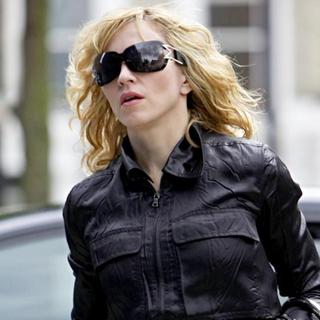 made an implicit message through a video posted on her YouTube account, showing her vacuuming on the set of her latest music video shoot. The pop queen recently premiered the video of her new single "4 Minutes to Save the World" and off the final product she has shot a homemade video of her "cleaning up".

The odd footage was posted on Wednesday, April 16 and branded "a special message". In the clip Madonna is seen vacuuming near a set of sofa while stating "cleanliness is next to Godliness". She also delivered a piece of advice for her fans who made a spoof of her "4 Minutes" video, saying "All you people out there who are making videos to my single, you've got to clean up after yourself."

News
>
Movie News
April 18, 2008 03:02:01 GMT

The forthcoming Lions Gate Films' tidbit starring , and , "", has released a trailer through MySpace. The video footage of the romantic comedy took as long as two and a half minutes to be previewed.

The trailer begins with a clip showing Dustin, a loser in love life, having a dinner date with Alexis, his five-weeks new girlfriend. There, he revealed that he is in love with her and wants them to move in together. The scene then cut to the description of his character and followed by the introduction of Tank, a womanizer often hired to give other guys' ex-girlfriends terrible dates so that the girls goes back with them.

News
>
Music News
April 18, 2008 02:52:53 GMT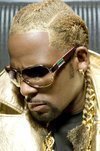 is relatively quick to spawn a new album after releasing "" only last year. The R 'n' B singer announced that he will release "12 Play: Fourth Quarter" this summer as his twelfth studio album and he has dyed his hair gold for the new image.

The first single from the album, according to Billboard.com is "Hairbraider" that leaked earlier this month. The single has even entered the Billboard's Hot R&B/Hip-Hop Songs chart at #59 plus a video has also been shot in Chicago last month with director Malcolm Jones.

News
>
Celebrity Gossip
April 18, 2008 02:43:43 GMT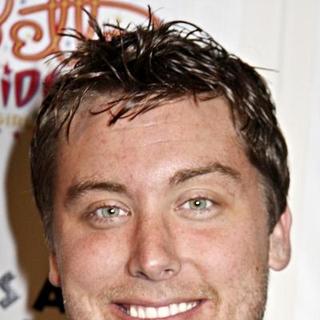 With the 11th annual National Day of Silence is approaching, is getting himself ready to mark the day, when students take a vow of silence to protest bullying, harassment and discrimination in schools. The openly gay singer has made a public service announcement (PSA) for the Gay, Lesbian & Straight Education Network (GLSEN).

"I think it's time for me to stand up ... and help educate, because I'm lucky enough to have been given a voice to be able to talk and grab the attention of people," Bass said about him taking part in the effort. "Everyday, thousands of students are silenced. They're silenced by fear, they're silenced for being who they are ... They're brothers, they're sisters, they're gay, they're straight, they're you, they're me."

News
>
Movie News
April 18, 2008 02:30:37 GMT
The co-star of and in "", , has been reported to be joining the cast of horror thriller "". According to Bloody-Disgusting, the 26-year-old starlet has nailed the role of Luba, a city planner who comes from a rich family.

The "" actress will showcase her acting skills alongside the cast ensemble of the Lions Gate Film's tidbit that include Scott Patterson, , and Costas Mandylor. Reportedly, Good has joined the feature film project as the fifth installment of the movie about serial puzzle killer is taking its principal photography which was started on March 17 in Toronto, Canada.

News
>
Music News
April 18, 2008 02:18:44 GMT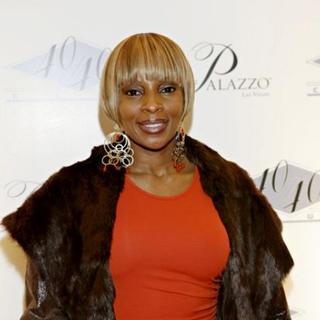 After the upbeat "Just Fine", releases "Stay Down" from her eight studio album, "". The single that was produced by Bryan Michael Cox and has received its video premiere.

The clip that shows J. Blige's close shots and many landscape scenes is directed by Hype Williams. The singer is currently in the middle of touring with in support of the album. Both Hip-Hop icons are due to serve their high-grossing tour up till May 8 in Uncasville, C.T.. She will hit European dates solo starting May 18. For complete tour dates log on to .