News
>
Celebrity Gossip
January 30, 2008 06:19:34 GMT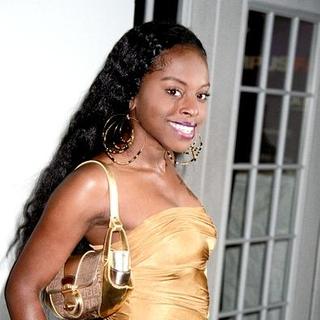 New York State Supreme Court Judge Melissa Jackson ruled Thursday, January 24 that would not be allowed to leave the state for medical attention. The judge, in other words, turned down the rapper's request for an early release from jail for ear problem.

Brown petitioned on January 15 for her early release from New York's Rikers Island by January 30 to treat an ear problem she feared could jeopardize her hearing and singing career. In her four-pages handwritten letter to New York Supreme Court Judge, Brown said she has already learned a lesson from serving jail time and thus pleaded to be released.

News
>
Movie News
January 30, 2008 06:18:50 GMT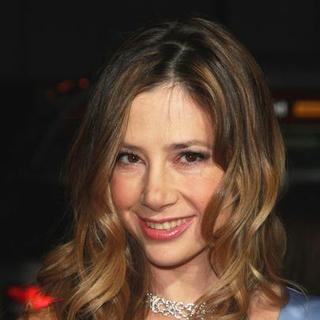 The Academy Award-winning actress for her role in "Mighty Aphrodite", , is said to be developing a movie. According to press release, the co-star of in "" is in the process of making a baseball movie.

On the project, Sorvino commented, "The day we penned the first five pages was so exciting." She then revealed that it was a project stating, "We'd been talking about it for years, but then one day we just hired a babysitter to take the kids to the museum and sat there and banged stuff out."

News
>
Music News
January 30, 2008 06:02:32 GMT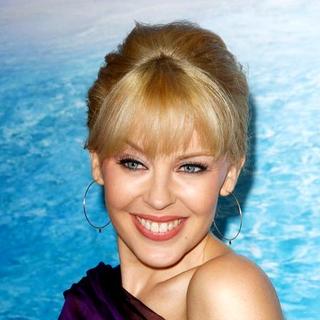 releases two music videos from her '' album at relatively the same time. After first putting 'In My Arms' for worldwide view, the pop diva has exclusively given the world premiere of 'Wow' for gossip blog Perez Hilton.com.

The video of 'In My Arms' employs a futuristic look and 'in-the-box' concept and similarly, 'Wow' video also takes on colorful shots complete with symmetrical lines. The latter will also be premiered on U.K.'s 'Channel 4' at 11:00 P.M. today (January 30). Both are reportedly directed by Melina Matsoukas and filmed in Los Angeles, California.

News
>
Celebrity Gossip
January 30, 2008 05:53:10 GMT
It appears that alcohol is an easy-come easy-go for . Soon following her comeback to the spotlight, the actress-singer has been seen back to her old-partying habit and once again turned herself into a nightclub regular. Less than a month after she was caught drinking champagne directly from a bottle on the dance floor at a New Year's Eve Party, she's been reported to fall off the wagon again.

Lindsay, as reported by the New York Post's Page Six, was seen drinking vodka at New York hotspot The Box on Friday night, January 25 as she partied with shipping heir Stavros Niarchos, DJ and "The Hills" star .

News
>
Movie News
January 30, 2008 05:16:36 GMT
The boy who wants to be The Flash in the 's 2003 comedy "", , has reportedly nailed a part in the upcoming sci-fi film "". Comingsoon.com reported that the 11-year-old actor has been picked by director J.J. Abrams to join the "Trek" cast.

The actor who will turn 12 on February 9 is going to star as the young James Kirk. He will join the young new crew cast of the action adventure film, including who depicts older Kirk, , Ben Cross, , , and . In the meantime, the film distributed by Paramount Pictures is expected to hit theaters on Christmas Day.

News
>
Music News
January 30, 2008 04:57:06 GMT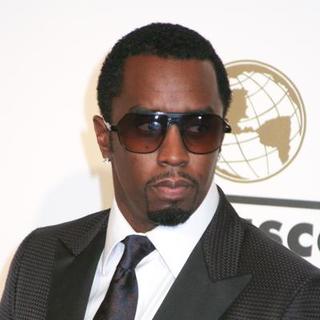 has appointed a new president for his label, Bad Boy Records. Harve Pierre, a former intern of the rapper who had joined Bad Boy since its establishment in 1993, has been promoted to the top position on Tuesday, January 29.

Pierre started off as Diddy's assistant and the executive producer of 50 Bad Boy albums plus five other projects with RCA Records, according to Variety.com. He has since worked his way up to become the executive VP/General Manager/VP of A&R.

News
>
Movie News
January 30, 2008 04:36:56 GMT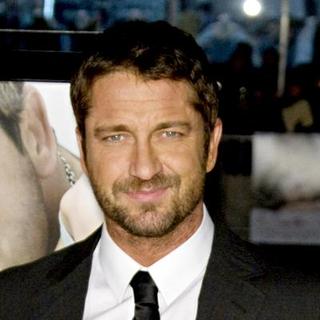 The "" star has been set to join the cast of Columbia Pictures' latest project "". According to Variety, the Phantom of 2004's musical film "" will star opposite "" star in the battle of the sexes romantic comedy.

In the film directed by Robert Luketic, the 38-year-old Scottish actor is set to portray Mike Alexander, the host of a television segment with the same title as the feature film. He will be a chauvinistic correspondent who challenged morning show producer played by Heigl in a series of outrageous tests to prove his relationships' theories and help her find love. Additionally, the comedy film is expected to start production in April.

News
>
Music News
January 30, 2008 04:35:45 GMT

While that from planned to drum in 's reunion tour, it has turned vice versa. The bassist of the British band, John Paul Jones will join Grohl's band in their scheduled performance at 50th Grammy Awards next month.

Foo Fighters will play their single 'The Pretender', which is also nominated at the event, and backed up with Jones and a number of amateur musicians. was opened for unsigned instrumentalists to submit their demo video on YouTube where its winners will get a chance to perform with Foo Fighters at the February 10 night.

News
>
Celebrity Gossip
January 30, 2008 04:34:03 GMT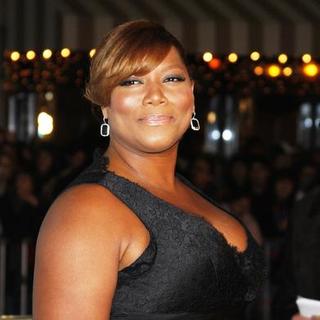 Rapper-turned-actress has been cast for a new 'role,' weight-loss spokeswoman for U.S. diet firm Jenny Craig.

The voluptuous star, who once revealed she wanted to lose weight, is the next celebrity after and to sign up as the face of Jenny Craig's diet program. Officially began her reign as Jenny Craig's newest celebrity client, Latifah could be seen strolling the streets of New York in the new TV commercials for the weight loss company, airing in the States now.

News
>
Music News
January 30, 2008 04:11:17 GMT

and Walt Disney Studios will take on a rather new approach in music video production, combining two Elliott's songs 'Ching-a-Ling' and 'Shake Your Pom Pom' in a single 3-D video. It will be premiered on MTV on Monday, February 4 during the 'TRL' show, and 3-D glasses will be distributed beforehand through various promotions.

On the idea itself, Glen Lajeski, Disney's executive for music, creative and marketing said, "It was a perfect fit. Missy always wanted to do a 3-D music video, and Disney has done a lot of movies in 3-D."

News
>
Celebrity Gossip
January 30, 2008 03:56:39 GMT

While 's camp has not yet commented on the second pregnancy speculation surrounding the singer, her father in-law Douglas Rossdale has left no doubt on that matter.

Douglas, who's the father of Gwen's husband , confirmed the report to People, saying "They and the whole family are delighted." Douglas did not reveal a due date or sex of the forthcoming baby though.

News
>
Movie News
January 30, 2008 03:54:18 GMT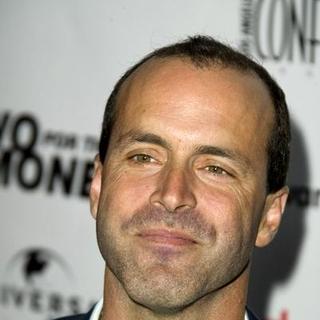 Talking about the last issue of Brian K. Vaughan's comic entitled "", the director of the comic's adaptation D.J. Caruso hinted that the action sci-fi film may be a trilogy. In an interview with USA Today, the "" helmer revealed that the film version will cover the first 14 issues of the Vertigo comic book which opens the possibility to make a trilogy.

On the film itself, Caruso commented, "For me, thematically, the most important thing and the reason I want to do this is...I don't want to say it's the end of the innocence, but it's actually a man-child who has to become a real man now." He also said, "I think it's a really simple, beautiful theme, but at the same time, the movie's really pop-culture entertainment."

News
>
Music News
January 30, 2008 03:35:45 GMT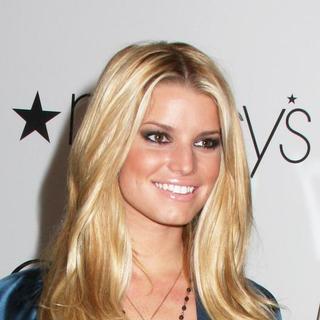 A duet between and may have been denied, but the denial was valid for a studio recording only. The pair who have been dating for sometime, took the microphones in Hollywood, on Monday (January 28) and thrilled the audience with an impromptu rocking duet.

Simpson and the American football star pleased the crowd at tribute group Metal Skool's weekly showcase at Key Club when they sang Journey's '80s song 'Don't Stop Believin'', backed by the home band. Simpson reportedly took the stage first before Romo's name were chanted by the people to join her on stage.

News
>
Celebrity Gossip
January 30, 2008 03:21:21 GMT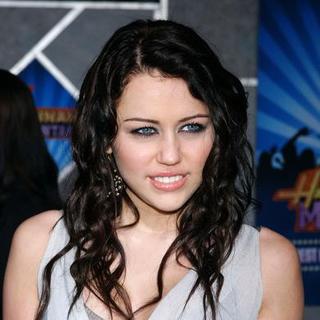 shows some respect to her father by adopting her father's middle name.

The actress-singer has legally changed her name, it has been reported. Was born Destiny Hope Cyrus, the "Hannah Montana" star goes by the stage name Miley Cyrus. And in order to honor her country crooner father , Miley has officially changed her name to Miley Ray Cyrus.

News
>
Movie News
January 30, 2008 03:15:46 GMT

The rumor that Freddy Krueger will be back on the big screen has been confirmed. According to Variety, New Line Cinema has appointed Platinum Dunes to re-launch the 1984 Wes Craven horror film "A Nightmare on Elm Street" about the iconic psycho who haunts the subconscious dreams of teenagers and kills them in their sleep.

The reboot film "Untitled A Nightmare on Elm Street Remake" is more likely to still focus on Krueger who is a serial child killer murdered by angry parents and then returns with a burned face and razor glove to terrorize teens through their dreams. The remake project will be given to Michael Bay, Brad Fuller and Andrew Form who act as the film's producers. Further, it was reported that the studio won't hire a writer until the writers' strike ends.