News
>
Movie News
April 29, 2008 09:17:26 GMT

Having the award winning pair of filmmakers, Joel and Ethan Coen, behind it proved to be enough for "" to be featured as the opening film of the 65th Venice Film Festival. The dark comedy drama that set up an acclaimed cast ensemble, including and , will kick off the festival with its premiere screening.

By opening the special event, the Focus Features' film will be making its world premiere on August 27 in the Sala Grande of the Palazzo del Cinema at Lido di Venezia, Italy. The first time viewing of the movie is said to be done right after the opening ceremony for the festival to be held from August 27 to September 6, 2008.

News
>
Music News
April 29, 2008 08:51:20 GMT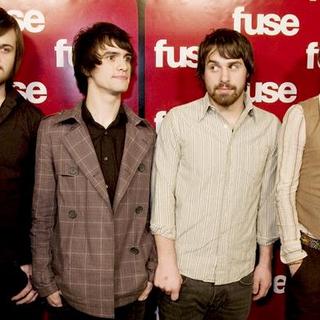 The full line up for three stages of the 2008 Glastonbury Festival to be held on June 27-29 has been revealed by NME.com on their. Among the artists to perform at the event is Panic!At the Disco, who is scheduled to play on the first day of the festival on June 27.

Joining Panic! to perform on the show are some top names, such as , , , , and many more. The artists performing at Glastonbury will also be divided in six different stages, Jazz World Stage, Accoustic Tent, Dance Village, Pyramid Stage, Other Stage, and John Peel Stage.

News
>
Movie News
April 29, 2008 08:15:12 GMT

Rumor has it that aside from Philadelphia, the filming of the "" sequel will also take place in Arizona. Reportedly, the Michael Bay-directed sequel "" is preparing to make an Air Force site in the southwestern state referred as 'The Boneyard' as the shooting location.

The report was outed by SuperheroHype.com which got the information about the matter from a source named 'Space Duck'. Despite noting the filming location, Duck didn't provide other detailed descriptions, especially about when the shooting will begin at the Aerospace Maintenance And Regeneration Center located in Tucson, Arizona.

News
>
Music News
April 29, 2008 07:27:10 GMT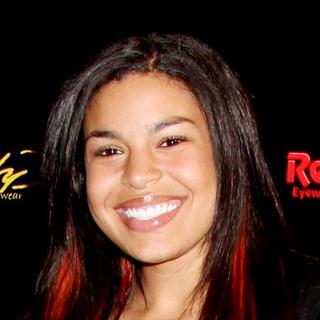 New development comes from regarding her throat injury. The singer told MTV via email that her condition is getting better and plans to get back on tour with as soon as possible. "I'm gonna take a couple more days just to be safe. I should be back on tour in a few more days!! I'll be alive and kicking ... and who knows, maybe my voice will be better than it was before!" Jordin wrote.

On her mail, besides revealing her condition, Jordin also thanks her fans for all of their supports and ensures that she will be better soon. "I'm supposed to be on full vocal rest, which means no talking, laughing, giggling, and singing. Can I tell you how hard that is!? I want to tell my fans: Thank you for all the prayers and your concern. You guys are what keep me going, honestly. But not to worry! I'll be better in no time!" Jordin wrote. Moreover, the latest American Idol winner also denied rumors claiming that her illness could end the "Tattoo" singer's musical career writing, "I laughed when I saw. They were saying I would never sing again, and I knew I could because, well, it's my throat."

News
>
Movie News
April 29, 2008 07:14:05 GMT

After putting many of Batman's fans on the edge of their seat wishfully waiting to see the new trailer of "" on April 28, the viral site WhySoSerious.com puts off the excitement as on the site didn't end up with the new trailer. Instead, it only unveiled another hint at the supposed release date of the video footage.

As the clock behind the twelve U.S. presidents struck zero, the viral game, which asked fans to follow the instruction to uncover the trailer, directed the fans to a new domain entitled . In it, fans can see a clipping of The Gotham Times' advertising section in which a model can be seen saying "Now I Can Watch Moving Pictures Whenever I Want!" and a big footnote mention "All New Model Available This Sunday".

News
>
Movie News
April 29, 2008 06:33:20 GMT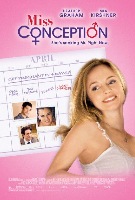 Comedy lovers have been treated with a first look into a First Look Studios' upcoming funny film "" as a teaser trailer of the movie starring comes out on the net. The one minute long teaser brings up much comedic situation happening to the leading character, Georgina Scott, as she hunts for sperm donors to get pregnant.

Opened with a scene in which a specialist explains to Georgina that she experiences early menopause, the teaser continues by showing her happily seeing a baby sleep soundfully in her mother's arms. The compilation of clips further exposes that as she tries to beat her biological clock, she starts making plans with her two closest friends, Clem and Justin, to look for a man to impregnate her.

News
>
Music News
April 29, 2008 06:11:15 GMT

English band spoil their fans by giving them a chance to listen and download their new single for free. The band's upcoming single "Violet Hill" is being made available on their starting from today (April 29) until next week.

Not only can be viewed on Coldplay's official site, today "Violet Hill" will have its official radio release. The new single is taken from their upcoming fourth album "Viva la Vida or Death and all His Friends", which will be released on June 17 in U.S.

News
>
Movie News
April 29, 2008 05:04:28 GMT

The upcoming political war comedy "" rolled down its red carpet for its premiere at the Tribeca Film Festival on Monday, April 28, night. The special event for the film about a hitman played by sent into a war in the Middle East earlier is said to be one of the festival big debuts due to its star-studded cast.

Held at the prestigious festival in New York City, the premiere of the First Look Studios' dramedy saw some of its cast ensemble, including , and Sergej Trifunovic, as well as director Josh Seftel grazing the red carpet. Though the main star Cusack was nowhere to be seen, the special event was attended also by other celebrities, such as , John McEnroe, Patty Smyth, Montel Williams and .

News
>
Music News
April 29, 2008 04:44:43 GMT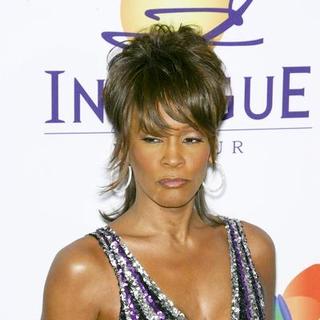 It looks like is not really ready for a come back yet. It can be seen after she had a disappointing performance on her latest gig at the Plymouth Jazz Festival in Tobago on April 27.

Whitney who performed on the last night of the festival, only sang for about 30 minutes and found her voice becoming raspy at the concert. The problem can be heard when she was singing her hit "I'll Always Love You" as the pop diva failed to reach the high notes which was the trade mark of the song. Despite her short and below par performance on the event, reports claim that she still received a huge fee by earning 3 million dollars for the show.

News
>
Celebrity Gossip
April 29, 2008 04:24:39 GMT

One of the twins from the Australian music group is heading for the altar. Singer Lisa Origliasso is engaged to marry former "American Idol" contestant Dean Geyer. The pair, who've been dating for a year, made public their engagement in a joint statement issued Monday, April 28.

"Dean Geyer and Lisa Origliasso, together with their families, are delighted to announce they are engaged," the statement said. "The couple have been together since April 2007 and are thrilled to share their news."

News
>
Music News
April 29, 2008 03:58:25 GMT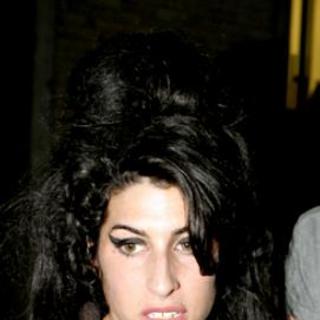 Rumors about 's involvements on the new James Bond movie "" turns out to be true. New reports said that the troubled singer is indeed working on a song for the upcoming movie.

That news was confirmed by who is currently working with Amy on the song. Revealing the news to the press Mark also said that even though she is making a song for the Bond movie, there's no guarantee that the song will be used. "Hopefully it will get used. We're working on it and we'll see happens," Mark said.

News
>
Movie News
April 29, 2008 03:53:50 GMT

As the promotional campaign of the highly anticipated superhero film "" hyphened, a series of the so-called international posters of the Warner Bros. Pictures' tidbit has been revealed online. Some sites claimed that the five new images are the international posters for the Christopher Nolan-directed movie, whereas Yahoo! Movies merely posted the pictures on their slideshow without noting whether they are new posters or not.

The said-to-be posters, included below, contain individual character one-sheets as well as combined image of the three characters highlighted. The first three face-shot images captures devilish Joker, serious Batman and determined Harvey Dent looking straight into the camera holding one particular items describing themselves using their right hand. Joker holds joker card with Batman photo in the middle, Batman clutches on his 'batarang' and Dent takes a grip on a campaign pin promoting himself.

News
>
Music News
April 29, 2008 03:44:32 GMT

Producer-turns singer is still spawning singles and music videos from his 2007 effort, "". He had just released the third single "I Love Your Girl" which peaked at #29 on Billboard Hot R&B/Hip-Hop Songs chart and its video also made a debut on BET's 106 & Park on Monday, April 28.

The video that includes appearance by the song's featured artist, , was directed by Fat Katz. It opens with The-Dream whose real name is Terius Nash, dancing with American flag wrapped on his shoulder. It also features strobes lights apart from the party scene.

News
>
Celebrity Gossip
April 29, 2008 03:24:38 GMT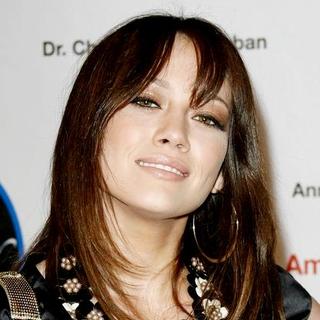 is pouring cold water on rumors that she's been considered for a starring role in the remake of "Beverly Hills, 90210". Put the brake on the false circulating reports, the actress-singer told US Weekly "No, it's not true," when being asked about a possibility for a spot on the upcoming series.

Rumors were mounting last week that Hilary has been offered a starring role by the series producers. Kristin Dos Santos of E! News claimed to have been exclusively told by sources connected to the series that "producers for the CW's 90210 remake have reached out to Hilary to offer her a starring role in the series." Still according to the sources, Hilary was set to play the character of Annie Mills.

News
>
Music News
April 29, 2008 03:22:51 GMT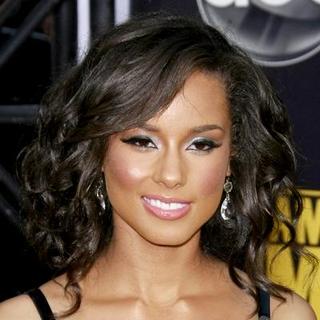 Although still doing tours to promote her latest album "", already set her eyes on a new album. Alicia revealed that plan to Billboard.com claiming that she had even already thought of another album after finishing "As I Am". She said, "I've been thinking about the next album since we kind of wrapped up this album."

Revealing more details about her new album plans, Alicia stated that she wants to do something different and make it sounds like and . "When I was just finishing recording 'As I Am,' I said to myself that I want to do something that's totally stripped-down, stripped-back, totally piano-based, singer-songwriter; Joni Mitchell, Carole King type of vibe," Alicia said.