News
>
Music News
April 21, 2008 07:49:25 GMT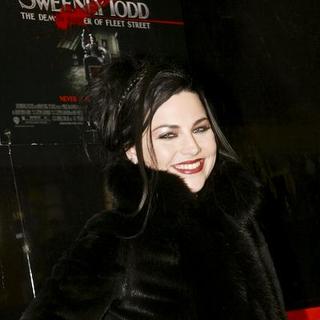 Previous rumors saying that 's singer will work with turned out to be a false one. The rock singer herself has denied the rumors in an on-line posting on her band's official website.

Amy confirmed that the news was untrue and said that she doesn't even know where it came from. "I am NOT going to be collaborating with METALICA. I have absolutely no idea where this rumor came from, but it is not true," Amy said.

News
>
Movie News
April 21, 2008 07:41:05 GMT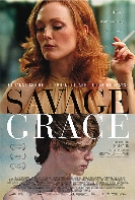 IFC First Take have introduced its latest feature film project "" through its trailer. The video footage of the drama film starring took a bit over two minutes running time and pretty much let out the disturbing scenes from the film that picks up the story of an incestuous relationship between a mother and her son and how it literally kills her at the end.

Opened with a shot of a pair of swimming white geese, the trailer begins with a scene in which a boy can be seen walking in a sidewalk enjoying a cone of ice cream. In the background of the scene, it can be heard that Moore's character, Barbara Daly Baekeland, is explaining to her son about their life.

News
>
Celebrity Gossip
April 21, 2008 07:04:09 GMT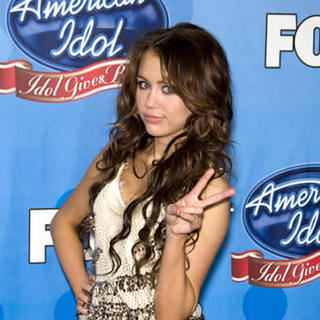 Ooops she did it again. Teen sensation found herself in another raunchy pictures scandal yet again as some new inappropriate pictures of her are making their way all over the Internet.

One of the new revealing shots shows Cyrus exposing her green bra in what appeared to be a recording studio. The other one shows her exposing her flat belly while she leans her body on the lap of a young boy friend. Have a peek at the pics at .

News
>
Music News
April 21, 2008 06:59:32 GMT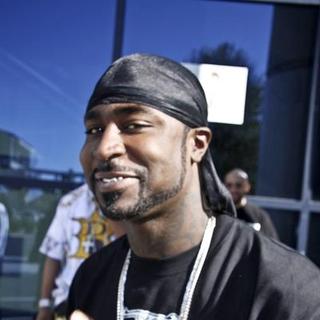 Rap songs' lyrics often talk about disputes between its artists. This tradition is also followed by rapper , who talks about and on his new song titled "My Interview".

On the lyrics of the song, the former G-Unit member was answering 50's allegation concerning his disposal from the Unit. "Damn right I'm sipping syrup, flipping birds to get what I deserve. And I hear the same things that you heard/ That '50 kicked him out' or 'Buck sniffs coke and he flips out'/ It's too late, the whole world know what I be about/ Sh--, I do make mistakes like any other man/ Sh--, I recoup off an album, quicker than you can ... Am I loyal? Dr. Dre can answer that for ya," the lyric read.

News
>
Movie News
April 21, 2008 06:53:21 GMT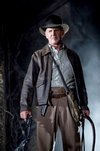 Rumored earlier to be having a 140 minutes of screen time, the latest installment of the adventurous archaeologist movie "" has been cleared up from the speculation. In response to the long running time rumor, producer Frank Marshall has stated that the Steven Spielberg-directed film will only have a bit over 120 minutes of previewing.

Allegedly, Marshall has come to the Paramount publicity to give out the clarification. However, how long exactly the film is going to take to be screened has yet to be revealed. Reports concerning the matter further suggested that it won't take longer time than the other three Indiana Jones series, which the longest, Last Crusade, took about 127-minute.

News
>
Celebrity Gossip
April 21, 2008 06:23:05 GMT
What do and have in common besides their music career? They both are the ex-boyfriends of and they as well also offer the movie star friendly support following her father's death last week.

Justin and John were both seen attending the memorial service of Cammy's late father, which was held Sunday, April 20 at Mahe in Seal Beach. Both music stars attended the service separately and stayed until most people started leaving at around 4 P.M.

News
>
Music News
April 21, 2008 05:58:24 GMT

Pop diva proves that age never stops her from achieving success. The fact can be seen after the 49-year-old singer managed to put her latest single "4 Minutes" on the #1 spot of the U.K. Singles chart.

The single, which features collaboration with , climbed three places from its previous #4 place to be number one this week. It replaces last week's top spot "American Boy" by featuring .

News
>
Celebrity Gossip
April 21, 2008 05:58:07 GMT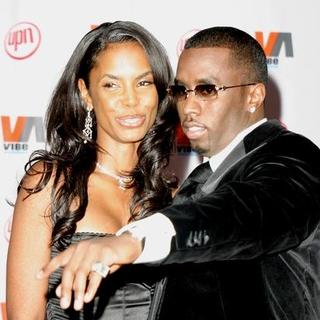 Are they or aren't they? and Kim Porter have sparked rumors of a rekindled romance after they were seen having lunch together in Los Angeles, Friday, April 18. The former lovers were reported to have an intimate romantic lunch at Italian restaurant Trilussa in Beverly Hills.

Diddy and Porter have been together since 1997. They are parents to son Christian Casey Combs and twin daughters D'Lila Star and Jessie James. The longtime partners separated July last year with reports claimed Porter has had enough of his cheating habit and so decided to end their longterm relationship, bringing all the children to a new home in Beverly Hills she already purchased.

News
>
Movie News
April 21, 2008 05:19:05 GMT

Warner Bros. Pictures allegedly has revealed the new trailer of the highly anticipated superhero flick "" earlier than its schedule at the New York Comic Con on April 19. Through the earlier screening, it is revealed that the trailer exposes Batman's friend-turned-archenemy, Harvey 'Two Face' Dent.

Reports on the details of the trailer suggested that the footage picked up the love triangle between Harvey Dent, Batman and Batman's former lover Rachel Dawes. MTV further gives out more detailed description on the trailer noting that the trailer begins with a shot of Batman stood above the Gotham city followed with Joker's question "Where do we begin?". The footage then reportedly continues with a scene suggesting that Joker is controlling the mob bosses. Following that, Dent is brought into the screen. At some point the man who later turned to be 'Two Face' can be heard stating "You either die a hero or you live long enough to see yourself become the villain."

News
>
Music News
April 21, 2008 04:43:44 GMT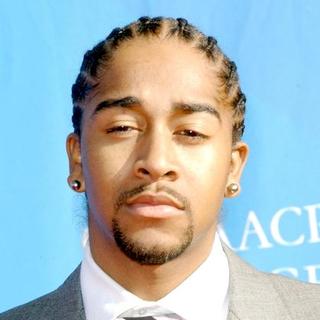 It looks like 's musical career is under threat now after he was dropped by his label. The rapper who was engaged to Columbia Records, reportedly has no longer continued his courtship with the label.

The news was confirmed by an inside source who told BlackVoices.com. Apparently, the reason behind the drop is yet to be revealed. Neither Omarion nor the record label's representative have released their statements regarding the report.

News
>
Movie News
April 21, 2008 04:25:16 GMT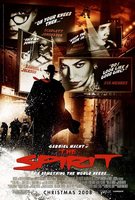 The teaser trailer to "", the action adventure film by the widely recognized comic creator Frank Miller, has hit the cyber world. Following the release of its poster earlier, the one-minute length footage has reportedly been released by Lions Gate Films and was posted firstly by MTV Movies Blog.

Taking the noir's tone of "", the compilation of clips exposes the footage in black and white with the contrast color of red. Opened with a shot of a band of cats wandering in and out a circling light, the teaser continues by showing a man wearing only a pair of shorts walks through the spotlight. Then, it is shown that he receives a phone call and quickly put on his shirt and red tie. He then wears his long coat and hat, before seen running on a wire connecting buildings' rooftop.

News
>
Celebrity Gossip
April 21, 2008 04:16:57 GMT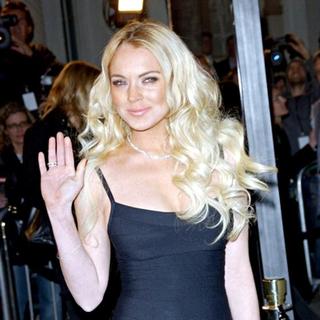 Old habit dies hard. It seems quite difficult for to ditch her hard partying habit. The former rehab patient was spotted by People partying at Times Square's Hawaiian Tropic Zone in New York on Saturday night, April 19. She, according to the publication, was seen chain smoking and drinking Grey Goose and Red Bull cocktails.

Lindsay was accompanying best friend DJ Samantha Ronson who was on duty that night when she was seen sitting in the second level VIP section, which overlooked a packed dance floor. She at first chatted with friends and then smoked cigarettes. Later that night, People saw her dancing to ' "Gimme More."

News
>
Music News
April 21, 2008 04:07:37 GMT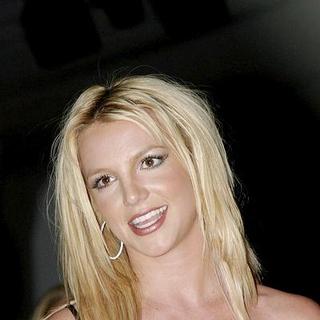 is set to make a new step in her musical career. Report says that she will not only be singing on her new music video "Radar" but also planning to direct it.

A source revealed the "Toxic" singer's reason to direct the video herself to ShowbizSpy.com saying, "She wants to make sure it's exactly right." Before "Radar", Britney has just released the video for "Break The Ice" on March 15, 2008, which was directed by Robert Hales and featured an animated figure of her. It was reported that the idea also came from the singer herself.

News
>
Movie News
April 21, 2008 03:44:44 GMT

Experiencing on-set accident in filming an action-pack movie probably could be avoided by many action films, but that's not the case with "" as the James Bond's latest expensive Aston Martin got into a terrible accident. Though the limited edition sport car has yet to be used in filming, it has plunged into Lake Garda, Italy on Saturday, April 19.

Reports regarding the news suggested that the $250,000 car was on its way to the "Solace" set when it took the horrible accident. The film's producers explained that the black car plummeted into the lake, when the driver, who was said to be driving the car under the heavy rain, lost control of the car and struck a guard rail on a curve. On the incident, executive producer Anthony Waye said, "Around 6.30am under a heavy shower the car came off the road and ended up in the lake. The driver was slightly hurt and is expected to be released from hospital shortly."

News
>
Celebrity Gossip
April 21, 2008 03:32:07 GMT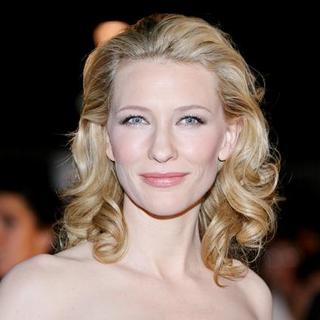 Gave birth to a baby boy, her third son with husband Andrew Upton, last week, showed off her newborn son, named Ignatius Martin Upton, during day one of the Australia 2020 Summit held at Parliament House on Saturday, April 19 in Canberra, Australia. The mother-and-son thus stole the spotlight from more than 1,000 of Australia's top citizens.

"It is a measure of my belief in the weekend that I am here at all," Blanchett said. "As you could imagine, I would rather be in bed."