News
>
Celebrity Gossip
March 04, 2008 02:38:27 GMT
It appears that the 's drama would never come to an end. The troubled singer has just been diagnosed with impetigo, her spokesman confirms to People.

Amy sparked concern that she might have been involved in a fight after she was photographed with a painful-looking swelling on the side of her face Friday, February 29. But her representative has confirmed her swollen face is down to a bout of impetigo and the singer will have to spend time in isolation to stop the infection from spreading.

News
>
Music News
March 04, 2008 02:37:26 GMT

A duet between and on a song called "Dramatic" that has been played at Ryan Seacrest's radio show and circulated all over the net apparently is recorded without both artists' knowledge. Reps from Spears and Montag insisted that their clients know nothing about the song and that the stars had never had a recording session together.

Montag's publicist explained, "Heidi has no knowledge of this recording. She did do a demo of this song for possible use on her record, but that recording had a male vocal on it, not Britney Spears." Meanwhile on the other side, a source told Perez Hilton, "Heidi and Spencer got their hands on an old demo recording of Britney's that never made it onto any of her albums."

News
>
Celebrity Gossip
March 04, 2008 02:28:58 GMT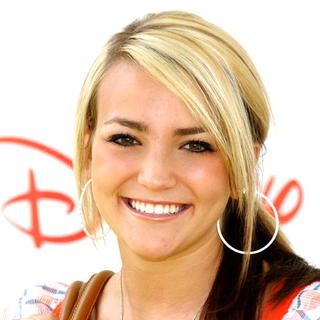 Word on the block is that , the pregnant sister of troubled pop star , is expecting a baby boy. The expectant young lady sparks baby boy rumors after a shopping trip with big sister Britney last week.

It was reported that the sisters hit Petit Tresor in West Hollywood on February 25 and spent 20 minutes picking out organic baby blankets, towels and pyjamas - all in light blue. "Britney originally said the items were for herself," said a source close to the store-Petit Tresor, adding "[but] that was just a line to distract from Jamie Lynn."

News
>
Music News
March 04, 2008 02:21:24 GMT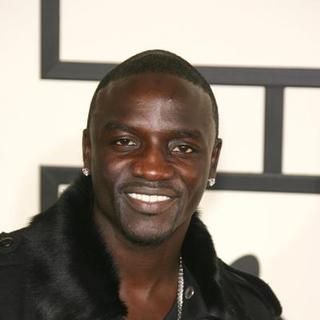 is still spawning singles from his 2006 Grammy-nominated album, "" and the latest one pulled from his effort is the featuring song "I Can't Wait". The single which will be released later this month is the seventh from the album, and reportedly will be the last.

The music video for "I Can't Wait" has been shot with Bryan Barber who previously directed for 's "Wouldn't Get Far" and 's "Ain't No Other Man". The video opens with T-Pain on the piano and Akon singing beside his sports car. Akon is also pictured getting smitten to a woman he meets outside a club and then he follows her.

News
>
Celebrity Gossip
March 04, 2008 02:08:22 GMT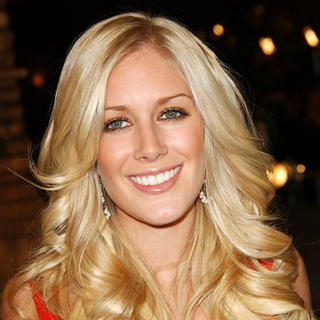 The 24-years-old stepbrother of "The Hills" star died in an accident at a Colorado hotel where he was working, it has been reported. Eric O'Hara died Thursday, February 28 after he fell off the icy roof of the Steamboat Grand Resort Hotel.

Eric had been home for a month after serving as a member of the 82nd Airborne Division in Iraq and Afghanistan over three years. He was working on the roof of the hotel attempting to remove snow when a piece of ice broke loose and caused his fall from the building.

News
>
Celebrity Gossip
March 03, 2008 09:33:10 GMT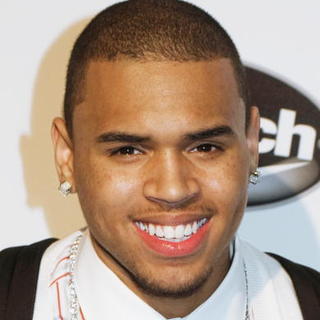 has proposed to , it has been claimed. MediaTakeOut which was the first to report on that matter claimed Chris bought Rihanna a 20 Carat diamond ring to convince her.

No comments from either of them about the engagement report. Though so, a friend of Rihanna told MediaTakeOut that "Rihanna didn't say yes yet ... She's still trying to figure out what to do."

News
>
Movie News
March 03, 2008 09:14:35 GMT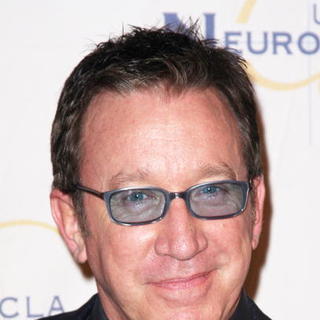 The star of "" is reportedly going to take a new role in his new film as he has been set to be "" helmer. After years acting in front of the camera, the 54-year-old actor is finally going to step behind the camera to direct the indie adult comedy film.

Aside from directing the project, the headliner of "The Santa Clause" franchise will still act for the film scheduled to start shooting sometime in March in Los Angeles. If the negotiations with other theps work out, he will play alongside , , and in the film about an ex-con who realizes that life outside the prison is much crazier.

News
>
Music News
March 03, 2008 09:11:10 GMT

Island Records artist have premiered the music video of their debut single "Corners" that will appear on their upcoming EP of the same name. The melodic rock band will also release a debut album in Summer and jump on a tour starting this March.

"Corners (EP)" will be dropped on March 31, including the songs "To the Surface", "What You Waiting For", and "Get the Feeling". Beside completing this EP, the band that were formed in 2006 have also finished the full-length album with producer Victor Van Vugt (, Nick Cave, ).

News
>
Movie News
March 03, 2008 08:49:00 GMT
, the actor who is famous for his role as Mark Sloan in popular TV series "Grey's Anatomy", is heading back to the big screen. Variety reported that the 35-year-old has been set to join and in the Fox 2000 Pictures' "Marley & Me ".

The Multiple Man of "" is going to tackle the role of Wilson's best friend who told Wilson's character to buy puppy as children replacer. He will be acting under the direction of helmer David Franklin.

News
>
Movie News
March 03, 2008 08:21:48 GMT
Controversial actress has been set to star alongside in upcoming comedy "". According to Hollywood Reporter, the co-star of in "Six Days Seven Nights" has agreed to play in the movie replacing its original cast .

The former lover of comedienne is said to be filling the leading role Leigh left on February 21 for an alleged pregnancy. This latest news was opposite to the earlier story that the studio producing the film has prepared as Leigh's replacer.

News
>
Celebrity Gossip
March 03, 2008 08:16:13 GMT
Melanie Brown has added some spices into the girl power by posing naked for a charity. The so-called Scary Spice has posed naked for a charity campaigning against sex trafficking, it has been claimed.

Mel B stripped for the Helen Bamber Foundation, which is a British human rights organization benefiting survivors of the sex slave trade. "I'm curvier now I've had kids but I like the way I look. Women's bodies are beautiful and any charity helping women is important," so she said in a statement.

News
>
Celebrity Gossip
March 03, 2008 07:58:02 GMT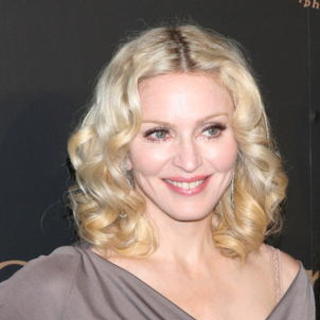 Described her adoption of Malawian boy David Banda as "very emotional", is eying another adoption. The pop superstar has confirmed another adoption is just around the corner.

Madonna made her adoption plans clear during an interview concerning her new feature film and documentary "I Am Because We Are," which details her controversial experience of adopting, Banda, aged 2. "I would love to adopt more and I hope as many people as possible see this movie," so Madonna said.

News
>
Movie News
March 03, 2008 07:53:18 GMT

Though it was said that "" may be the last franchise of the successful Disney's film franchise, there is a comforting news for the fans. According to Variety, the ABC network has finally gotten their hands on the franchise and they are developing a reality show which theme was taken from the "High School Musical" concept.

It was reported that the new show planned for summer airdate will begin with a nationwide talent search. The contestants found from the hunt then given the opportunity to polish their talents at a music conservatory, and each week one of them will be eliminated until a final performer is found. The show will pick up many of "Musical"-themed moments with special appearances from the films' stars.

News
>
Celebrity Gossip
March 03, 2008 07:39:22 GMT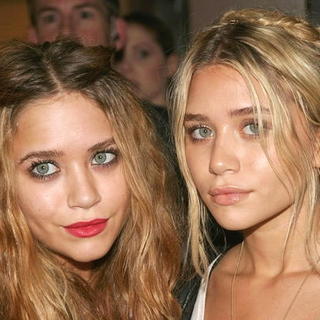 After previously revealed his willingness to have posed for his popular men's magazine, Hugh Hefner is now having eyes for the Olsen twins. The 81-years-old man who's the owner of the Playboy empire reportedly wants Hollywood twins and to pose for Playboy.

Hefner, who had asked Mary-Kate and Ashley Olsen to pose for Playboy when they turned 18 but they refused, hopes the siblings will accept his invitation this time to appear in a special June edition of his adult publication to mark their 22nd birthday. The Olsen twins will turn 22 on June 13 later this year.

News
>
Music News
March 03, 2008 07:32:18 GMT

Before heads to his cell, he releases a music video from his upcoming album. The rapper who is due to serve a three-and-a-half years of prison state, premiered the clip of "The Life", a track which is expected to be the second single off "H.N.I.C. 2".

The video is directed by DanTheMan who is the frequent helmer of his music videos. The director also sat for the music video of "ABC", Prodigy's first single off the album. Meanwhile, it was that he will translate the upcoming album to 1,400 languages, including Spanish, German and French. The album itself is due to be released on April 8 along with a DVD titled Free P that contains music videos for the tracks in the album.