News
>
Celebrity Gossip
April 23, 2008 04:27:54 GMT
Bringing back its annual "Most Alluring Bodies" exhibit, Allure magazine is having the naked pics of and to be showed off to public during the event. The photo exhibit is about to be hosted by Allure Editor-in-Chief Linda Wells and expected to take place on May 7 at Skylight Studios.

As for Gisele, she according to E! News poses topless in jeans and a big floppy hat with her back to the camera. Scarlett, elsewhere, is photographed lying on a couch in a pair of underwear and a beaded top.

News
>
Music News
April 23, 2008 04:15:09 GMT

Rapper has just premiered the video for his single "Dirty New Yorker". The single was taken from his new studio album "H.N.I.C. 2" that has just been released on April 22.

Beside "Dirty New Yorker" the new album also consists other tracks, such as "The Life", "Young Veterans", "New Vitty", etc., with the total of 13 songs on it. The new album is the sequel to his first solo album "" which was released in 2000 and received Gold certification after selling about 700,000 copies in U.S.

News
>
Movie News
April 23, 2008 04:09:55 GMT

A new featurette on the Samuel Goldwyn Films' drama "" has come out on the net. The video footage showcases the description of the film made by its director/scribbler Jeremy Podeswa as well as the compilation of clips from the film starring , Rade Serbedzija and .

The featurette begins with an eerie scene in which a little boy opens his house front door and runs into the woods. Then, it is cut into the explanation given by Podeswa who stated that the film is generally about a young Poland boy whose family was killed at the height the World War II. As the clips take over again, the director said that the boy is saved by a Greek man who brings him to Greek and hide him there.

News
>
Music News
April 23, 2008 03:40:38 GMT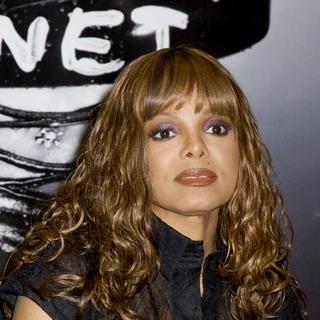 Good news arrives for 's die hard fans as the singer has now confirmed the start of her tour dates. Report claims that the actress will start her long awaited world tour on September 11 in support of her album "".

Janet also added that after recovering from her sickness which made her hospitalized on March 10, she is currently continuing her new album promotion and also prepares her tour rehearsals. Speaking in an interview with E! Online she said, "I'm still promoting the new album right now, but we'll be getting into rehearsals in about a month and then start touring."

News
>
Music News
April 23, 2008 03:40:11 GMT

has unleashed the cover art of his upcoming album, "". The artwork is very gangsta-themed showing the picture of him squatting and wearing a ski mask plus a head-shaped chain with "Goon" written on the forehead . The album is scheduled for a released on June 10, according to the rapper's official site.

On Monday, April 21, Plies posted the cover art along with a video that allows fans to have a sneak peek to his new music video, "Bust It Baby Pt. 2". The song that features is made the first official single from the album but the premiere date of the video has not been mentioned in the post.

News
>
Celebrity Gossip
April 23, 2008 03:30:35 GMT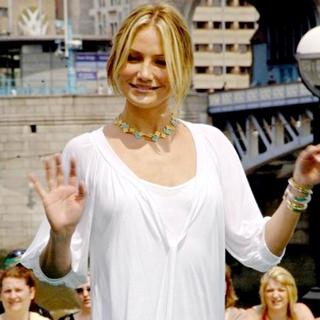 Everything is just not good for following her father's sudden death last week. The actress missed the premiere of her film "" and co-star revealed that she's receiving "medical attention" at the moment.

Kutcher attended the film's premiere Monday night, April 21 in London, U.K. all alone and told a WENN photographer, "Sadly she will not be joining us for the premiere as she has just lost her father and is under medical attention with stress at the moment. But she will be better soon."

News
>
Movie News
April 23, 2008 03:22:07 GMT

Though left disappointed by the dismissal of the early "" theatrical opening that has been thrown out by Paramount Pictures previously, the die hard fans of the superhero can now breathe free. The latest report coming from the action tidbit exposes that those who cannot wait to see the film will get the chance to watch it earlier than its release schedule.

The Jon Favreau-directed film is said to be heading to selected theaters on May 1, 2008 and will be viewed starting at 8:00 P.M. Despite announcing the time and date, report on the matter didn't note which theaters are set to screen it earlier. Hence, fans should check their local theater listings. Though the limited release won't be as early as the international release on April 30, some of the fans won't have to wait until May 2 to flock the theaters.

News
>
Music News
April 23, 2008 02:48:05 GMT
It becomes apparent that is the Spice girl who can't get enough of a stage performance. The wife of soccer ace will grab the mic again, assisting dancing and singing troupe, when they perform at Las Vegas' Palace Hotel and Casino in June.

Alisa Boushey, spokeswoman for Pussycat Dolls has confirmed this guest appearance, saying "Victoria's been in talks with the Dolls for some time and will be joining them on-stage. She would have done it sooner but it's been a question of her busy schedule. But it will be happening very soon." Victoria has just completed her reunion tour with in late February this year.

News
>
Celebrity Gossip
April 23, 2008 02:41:12 GMT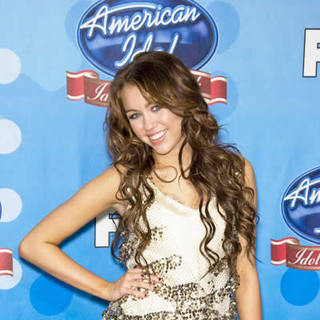 Rumors on the street are true. is coming out with a tell-all memoir. Disney Book Group has confirmed Tuesday, April 22 that the teen sensation has signed a seven-figure book deal to write a memoir about her journey to stardom.

The book will focus on Miley's early life in Tennessee and reveal further on her journey to Hollywood stardom, particularly on the guidance her mother Leticia "Tish" Cyrus has given her. On top of all, the book will feature never-before-seen photos, family stories and a look at Miley's inner circle of loved ones.

News
>
Music News
April 23, 2008 02:34:10 GMT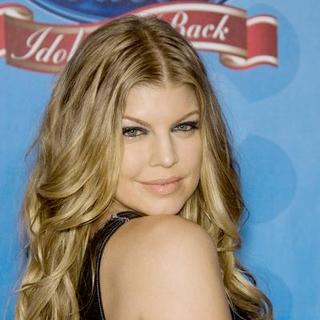 New report comes from the ' aka Fergie. Speaking to MTV, Fergie reveals that she plans to re-release her hit solo album "" and turn it as a deluxe album. On the repackaged album she confirmed that she will add new songs that weren't on the first album such as, "Party People" which features collaboration with and also "Labels or Love" which will be the theme song for "" movie spin-off.

The singer commented that she agreed to make a repackaged version of her previous album because it is the trend now and it also gives her the chance to put her unreleased songs. "That's what everyone's doing nowadays, I hear. The label came to me and said this would be a good idea, and I thought, 'Well, OK, if this is another way for me to put out these songs that I've been wanting people to hear, then great.' The music business is changing, and this repackage thing is a new way for people to put out songs that they want people to hear, so I'm cool with it," Fergie said.

News
>
Movie News
April 23, 2008 02:27:23 GMT

Following the not so good news about used for "", an exhilarating news came from the superspy film's production. In a press conference held in Tremosine on Sunday, April 20, second unit director Dan Bradley explained that the first 15 minutes opening sequence of the James Bond's 22nd film will involve a dramatic car chase scene followed by gunfight.

The particular scene is going to expose Bond's Aston Martin DBS as well as the bad guy's Black Alfa Romeo 159 in a car chase along Gardesana which is the road around the Garda Lake between Malcesine, Limone and Tremosine. It involved 40 stuntmen, 6 's doubles, many Aston Martin and a Black Alfa Romeo. The shooting in Gargnano and Limone will still continue until April 25. The details on the reports have been e-mailed by BadTaste.it.

News
>
Music News
April 23, 2008 02:20:47 GMT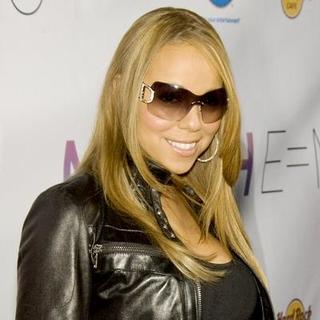 As , releases a remix of 's "" second single, "Bye Bye". The mashed-up version has been leaked on-line, featuring Jay-Z's rapping and a much more hype tempo that creates a "happier" tone compared to the original one.

Producer spilled to MTV last week that he entered the studio with Jay-Z to do a remix of "Bye Bye". Speaking of the new joint, Durpi said, "The remix for the Mariah record is crazy. Young Hov and Mariah crank it up, and myself, JD - a.k.a. Barry Bonds - cleans up."

News
>
Celebrity Gossip
April 23, 2008 02:14:50 GMT
Putting an end to intense media speculation regarding their marital status, and are married already. It has been confirmed by a village clerk that the celebrity couple have filed their signed marriage license last Friday, April 18 in Scarsdale, New York.

While neither of them officially confirmed their much speculated April 4 wedding, Scarsdale Town Clerk Donna Conkling has confirmed to US Weekly the license, which lists the wedding date as April 4, was received by mail last Friday. Jay-Z and Beyonce initially "applied for a marriage license" on April 1, Donna Conkling said in a statement. "They were very low-key and weren't dressed up. They did not have a large entourage."

News
>
Movie News
April 22, 2008 09:47:41 GMT

At the presentation of the highly anticipated Louis Leterrier-directed film "" at the New York Comic Con on April 19, it was revealed that the green man will be sharing the big screen with another iconic superhero "". The confirmation has been let out by Universal Pictures.

Allegedly, the studio has screened a clip that showcases a moment when 's character, Tony Stark a.k.a. Iron Man, walks into a "seedy bar". There, he meets General Thunderbolt Ross played by to talk about his own problem. Aside from showing the special clip, Universal also brought up another clip exposing Emil Blonsky revealing to the General that he has been given a "super venom".

News
>
Music News
April 22, 2008 09:31:26 GMT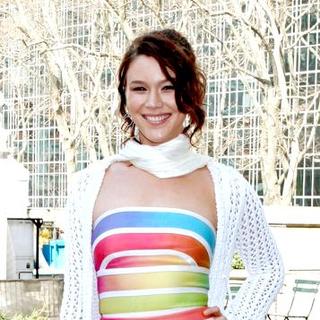 Not satisfied with her label's strictness, is set to leave them. The English singer is now preparing a legal battle against EMI Record. In the effort to get free from her contract, the soul singer has hired a legal team.

Joss herself who still has three-albums deal with EMI has confirmed her wishes to exit the label saying, "I'm not happy at all with EMI. I've spoken to my lawyers and am seeing what my options are. The industry is in a state and EMI are in a state, so I would rather work on other things." Reports claim that the singer's plan to leave her label was based on the company's persistence to take control of her future projects.