News
>
Movie News
May 03, 2008 04:11:46 GMT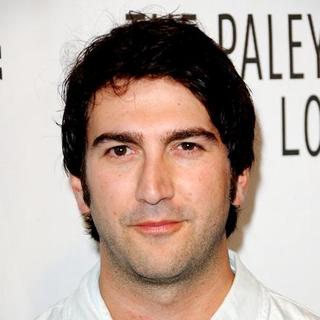 A good news is coming to the Marvel's fans as latest report suggests that following "" and the upcoming spin-off "", a new "X-Men" movie will be made. In fact, it is said that the script is being developed by Josh Schwartz, the creator of hit television teen drama "Gossip Girl".

The outing of the speculation has allegedly been done by Schwartz himself when he talked to Black Book Magazine. Reportedly stating that the new installment will be "a prequel of sorts", the screenwriter of "The O.C." revealed his involvement by stating, "I'm very well aware that I'll be bludgeoned by purists, but I love its mythology, and it comes with a pretty hefty paycheck." The 31-year-old scribbler further confessed that the new film will resolve around a teenager who is attending the Xavier Institute for Higher Learning.

News
>
Music News
May 03, 2008 03:59:12 GMT

Rock band reveal a good news to their devotes as the band announce that they are now working on a new album. The band have started on making the demo songs for their ninth studio album and on it they will team up with music producer and their long time friend Brendan O'Brien.

Revealing about their album's working progress, Pearl Jam's guitarist Mike McCready said that they are still working on five songs at the moment but hoping that it can be released this year. "It's really in its infant stages right now. We have about five ideas that have been worked on," said Mike to Rolling Stone.com.

News
>
Celebrity Gossip
May 03, 2008 03:39:42 GMT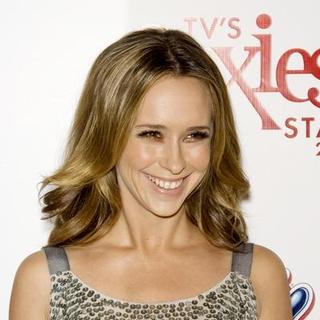 and have both been named by TV Guide as America's Sexiest TV Stars thus grace different covers of the magazine's Sexiest Stars issue. On him being included in the list, the "Grey's Anatomy" actor said the honor was "very flattering".

TV Guide writer Carol Dittbrenner claims it was the haircut Dempsey sports that secured him the top spot. "With Patrick Dempsey, he has a huge, thick head of hair and you just want to run your fingers through it!" so she said.

News
>
Movie News
May 03, 2008 03:14:34 GMT
Gearing up for the start of "" production, the famous cast ensemble of the highly successful Disney Original Movie series "High School Musical" gathered up for the HSM3 start-of-production press conference. The special conference was held on Friday, May 2 at East High School in Salt Lake City, Utah.

The promotional work was attended by director Kenny Ortega and most of the series' stars, , , , Monique Coleman and , minus only . In it, they discussed about how it feels like going back to work again with the others, their thought on the third film and where it may lead to. The footage of the press conference can be seen below.

News
>
Music News
May 03, 2008 03:13:42 GMT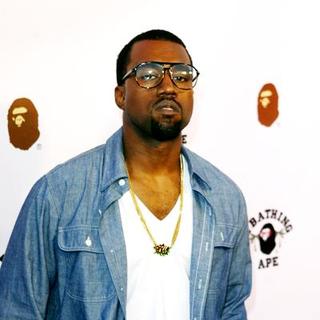 Music reviewers are sometimes called by artists as their number one enemy and apparently it's also what thinks. These can be seen by Kanye's rage on the review made by Entertainment Weekly (EW) regarding his 'Glow in the Dark' tour performances.

On the review, EW's reviewer Chris Willman gave the tour a B+ for all its performances and also calls Kanye a nut. Besides that, Chris also gave minor words for other performers on the tour, stating that needs to ramp up her charisma and that Pharrel Williams is not a great singer.

News
>
Celebrity Gossip
May 03, 2008 02:58:17 GMT
is on the attack after learning her image has been used in a drunk driving ad featured in the USA Today. Her lawyer Blair Berk is blasting the publication for running a full-page advertisement Friday, May 2 that uses her client's mug shot to rail against a petition by activists to try and get a breathalyzer installed in every car in America.

The full-page black-and-white ad, which was paid for by the American Beverage Institute, a trade group that supports the interests of the alcohol industry, reads "Ignition interlocks are a good idea for" above Lindsay's mug shot from her July 24, 2007 arrest and "But a bad idea for us" above smaller photos of people drinking. The ad, as claimed by various news media, opposes the mandatory use of ignition interlocks or in-car breathalyzers, which require drivers to breathe into a tube to test their blood-alcohol level, cutting off the ignition if the driver is above the legal limit.

News
>
Music News
May 03, 2008 02:34:20 GMT
The remake single that features and 's collaboration has been leaked on the Internet. The song titled "If I Never See You Again" is a remake of Maroon's single that was already featured on the band's previous album "" but the band decided to make a new version of it and asked Rihanna to sing some parts of the song. The single supposed to get its official radio release on May 13.

The song will be included on both artists' re-release albums. Rihanna's upcoming deluxe edition of "" will be released on June 17. Meanwhile, Maroon's repackaged album hasn't set its due date yet.

News
>
Music News
May 03, 2008 02:31:15 GMT

Earlier this week, have released a new music video for one of the tracks in their album "". The rock band that chose the to release the album last year, drop "All I Need" as the latest single from the set and its music video has been used as a social campaign that is aired on MTV EXIT.

The video is divided by two, one part on the left side shows an American boy going through his daily life with all the facilities and easiness provided. Meanwhile, the right side shows an Asian boy working for hours to provide for himself. The video then delivers a message that "some things cost more than you realise".

News
>
Movie News
May 03, 2008 02:28:56 GMT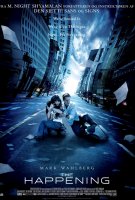 A new trailer of an upcoming thriller "" has surfaced on the net. The new footage of M. Night Shyamalan's latest movie project earlier has been released by the 20th Century Fox attached to the theatrical screening of "". Though mostly showing similar scenes with , the more than two minutes long trailer gives out more chilling sense to what is expected from it.

The hair-rising footage starts with a shot of a moving train and as the camera goes inside, it can be seen that the two main characters is on-board the mode of transportation looking vigilant. Short while later, the train comes to a stop, the screen turns blank and in the background it can be heard a woman says, "Are we supposed to stop here?" Then, the footage continues by showing people stepping out from the train and trying to get hold to others through their mobile phone, but without any luck.

News
>
Celebrity Gossip
May 03, 2008 02:15:10 GMT

There's been no official confirmation of a wedding, but more evidence has emerged on and 's alleged marriage. People magazine reported Friday, May 2 the pair have obtained a marriage license in the island of Eleuthera, in the Bahamas, where she has an estate. A clergyman, additionally, has given a confirmation to the publication that he presided over the wedding.

Bishop Clifford Petty of the National Church of God in Governor's Harbour in the Caribbean island of Eleuthera confirmed to People that he presided over Carey and Cannon's wedding. Petty, nevertheless, provided no details except to say that he did not give a sermon.

News
>
Music News
May 02, 2008 09:27:36 GMT

A unique and new method will be done by regarding the release of their new untitled 13th album. Before the upcoming album is released in September, they plan to drop a new single each month starting from May 13.

Moreover, the unique thing is not only that they will they release a new single each month until the album hit the stores but they also have set 13 as the release date of each and every song. Beside the official tracks they will also add a B-side to be released along with their new singles.

News
>
Movie News
May 02, 2008 09:16:14 GMT

, the actress that took over 's Rachel Dawes character in "", is going to get another replacing role. This time, the two-time Golden Globe-nominated actress will step in for in the developed Sam Mendes' project, "Farlanders".

The sister of actor fills in Collette's role since the latter actress quit the project following the shooting delays. In the Focus Features' tidbit, she will be portraying a bohemian college professor who happens to be the friend of 's character. Additionally, the 30-year-old actress will join the production some time next week.

News
>
Music News
May 02, 2008 09:04:19 GMT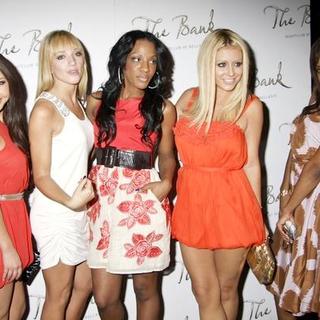 An interesting video clip is set to be made by "" as they plan to add some wrestling "action" on their new video. The girl band will be dueling with the girls from the WWE (World Wrestling Entertainment) Kelly, Layla, Maria, Melina and Mickey on the video for their single "Bad Girl".

The new clip is set to be shot in Los Angeles this coming weeks and will be directed by renowned director Melina who previously has worked with , and . On the single itself, which will be the second from their latest album "", the girls will collaborate with Missy Elliot.

News
>
Celebrity Gossip
May 02, 2008 08:44:44 GMT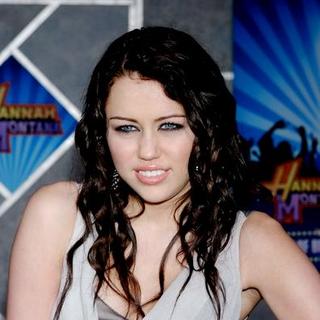 Time magazine has just unveiled its 5th annual "100 Most Influential People" list, which comprises of individuals from all ages, ranging from Leaders and Revolutionaries to Artist and Entertainers. Among the likes of the Dalai Lama, Fed Chairman Ben Bernanke, and Muqtada al-Sadr, it's interesting to find ' name on the list.

The actress-singer who's created sensation after sensation with a series of her racy pictures is said by the publication to have been "riding a huge tidal wave at the pinnacle of her career". Scores a spot, No. 59, on the prestigious list, Miley finds herself among some other senior public figures, including , and .

News
>
Movie News
May 02, 2008 08:43:55 GMT

For those who love a love story with a little bit of twist, a video showing the set visit to the upcoming vampire love story movie "" has been posted online. The almost three minutes footage brings romantic thriller movie lovers to behind the scene of the film based on the best seller novel by Stephenie Meyer.

Opened with a brief introduction explaining about the movie for Summit Entertainment, the footage then continues by showing on-set report in Portland, Oregon done by Reelz Channel's TV Show "Dailies". The video let out a shooting scene where the main character, Isabella Swan, finds out that her object of affection is possibly a vampire. It also revealed interviews with some of the cast and director.