News
>
Music News
February 12, 2008 02:44:51 GMT
During the 50th Grammys after party that was hosted by Entertainment Weekly, premiered his music video for "Flashing Lights" that has been much-awaited. The video was played on a large wall via projector in front of a crowd that include fellow celebrities such as , , , , , and many more.

Just before playing the video West said as quoted by MTV.com, "I feel like a brand-new artist that just signed yesterday. Every piece of the video is me, what I represent now." He co-directed the video with renown director Spike Jonze and has reportedly been in German to shoot the video.

News
>
Celebrity Gossip
February 12, 2008 02:35:56 GMT
has on Monday, February 11 been admitted to Mount Sinai Hospital in Miami after suffering from severe bronchitis.

The 43-years-old musician is said to have been battling a series of severe respiratory tract infections along with the flu for several weeks, which then led to the bronchitis.

News
>
Music News
February 12, 2008 02:19:56 GMT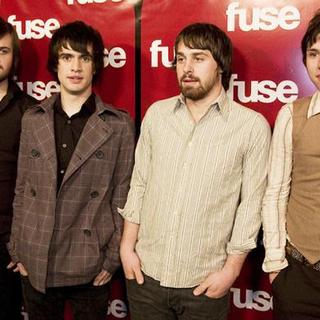 MTV premiered the first music video from Panic! At the Disco's sophomore effort. The clip for "Nine in the Afternoon" was debuted on Sunday, February 10 while the band were due to attend the Grammys at Los Angeles' Staples Center. It was also made the fresh clip for TRL the next day.

This would be the clip that the band described in an interview with MTV as "Sgt. Pepper's-meets-ice-fishing". The extras are dressed in different periods of times and a marching band wear a banner with the words "" to it, the title to their second album. Shane Drake who penned the band's previous videos like "But It's Better If You Do" and "I Write Sins Not Tragedies", also directed this video.

News
>
Celebrity Gossip
February 12, 2008 02:16:30 GMT
was pleaded no contest to a felony charge of possession of a firearm in a school zone Monday, February 11 stemmed from a February 24, 2007 during which he got into an altercation with a player on an opposing team during a basketball game at the Rita Walters Educational Learning Complex in South Los Angeles.

Entered his plea in a Los Angeles court, the rap artist was sentenced to 60 days in jail, 150 hours of community service and three years probation.

News
>
Movie News
February 11, 2008 09:16:11 GMT

On Saturday, February 9, the Writers Guild of America announced the winners of their 2008 Annual WGA Awards. At the event, "" screenwriter Diablo Cody was chosen to be the receiver of Original Screenplay prize, while the Coen brothers won the adapted screenplay kudo for "".

On the original category, Cody's teenage drama overshadowed Tony Gilroy's "", Tamara Jenkins' "", Judd Apatow's "" and Nancy Oliver's "". Further, for the adapted contest, Coen's moral declining tale besting over "", "", "" and "".

News
>
Music News
February 11, 2008 08:46:52 GMT

's very first album "" will be re-packaged by Island Records in accordance to the series of the band's albums reissues. The record that was originally released in 1980 and failed to chart, will be put in shelves on May 20.

The remastered version will be accompanied by a bonus CD and followed with a back catalog according to Gigwise.com. 'Boy' is a Steve Lillywhite-produced album that spawned a moderately successful single titled "I Will Follow" which is still included in the band's live tour setlists until today.

News
>
Movie News
February 11, 2008 08:39:52 GMT

The upcoming James Bond movie will see a Bollywood actress as one of its cast. According to Mi6 News, has been signed to tackle a yet-unannounced role in "".

Last August, the 32-year-old Bollywood star was rumored to be the prime candidate to be a Bond girl. As of at the moment, it wasn't known what character Shetty will be playing. However, Mi6 News noted down that her character will be a minor one. Cinematical speculated that the actress might get a cameo appearance, like in "" or Christina Cole, who depicted Ocean Club Receptionist in "Casino Royale".

News
>
Movie News
February 11, 2008 08:05:34 GMT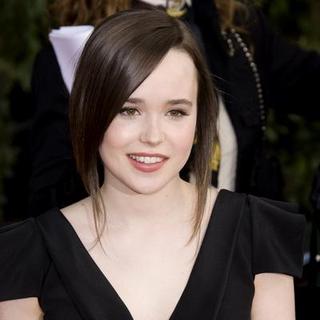 Successfully portraying a bitter pregnant teenager in "", is ready to tackle another film genre, horror film. According to reports, the 20-year-old acclaimed actress has agreed to star as the leading character in Sam Raimi directed-horror thriller "Drag Me to Hell".

In the movie for Universal Pictures, the co-star of and in "" will be portraying a young woman who mysteriously got a supernatural curse. The confirmation about the joining of the actress was announced by the chairman and co-chariman of Universal, Marc Shmuger and David Linde, who said, "We are tremendously excited to be bringing this movie to audiences, and having Ellen Page, one of today's most gifted and relatable young actors, onboard to star is an abundance of riches."

News
>
Movie News
February 11, 2008 07:44:39 GMT

The latest "Heroes" beauty, , has been signed to star Disney's newest romantic comedy project. According to Variety, the 27-year-old actress is set to play a successful New York real estate agent in "".

Written and directed by Steven Johnson, "Rome" tells the story about Bell's character who went to Rome to be at her sister's wedding. While being there, she took coins from a famous Roman fountain of love and soon she finds herself chased by suitors whose coins she took. Slated for release in 2009, the romantic comedy is said to begin filming at mid- to late-April.

News
>
Movie News
February 11, 2008 07:17:43 GMT

The description of the upcoming "" trailer has been spoiled online. AICN reported that their informant Mark Single has given out a report about the first footage from the Universal Pictures' film from Toy Fair Germany.

In his report, it was said that the beginning of the trailer started by showing its leading actor, , meditating. Then, it showcases glimpses over a lab and experiments. It also shows scenes in which Bruce Banner running away from the military and kissing 's character. It was said that the trailer is ended with a footage showing Abomination walking toward Hulk as the two looks like about to hit each other.

News
>
Movie News
February 11, 2008 06:37:40 GMT

The twice on-screen pair, and , once more worked their magic on the moviegoers as they again charmed the audiences to boost their latest romantic comedy "" into the top spot at the three-day weekend domestic box office. According to studio estimation ended Sunday, February 10, the Warner Bros' film struck rich by stacking an estimated $22 million from 3,125 theaters in its debut on the box office.

The Andy Tennant directed-film grossed a little short from the opening sales of the two stars' first hit romance "" which got $23.8 million. With Valentine's Day is coming around the corner, the Warners' Vice President of distribution Jeff Goldstein remained positive that the film about divorced couple who reunite to discover the 18th century treasure lost at sea will draw more moviegoers throughout the romantic event. "Love is in this air," the executive commented "This movie is light entertainment, and we need that. There's too much reality out there."

News
>
Music News
February 11, 2008 05:51:20 GMT

is continuing his investigation on the amount Death Row Records owe him for the unpaid royalties. On Tuesday, February 5, the producer slash rapper has requested to acquire documents from the label through U.S. Bankruptcy Court.

According to a press release, the documents will help Dre whose real name is Andre Young to determine how much Death Row owe him in royalties since his 1992 solo album, "" was released under the label. Dre, for a fact, had filed several lawsuits over the years with the last in August 2007 claiming he was the rightful owner to the albums right after the label lost its control through a court decision.

News
>
Celebrity Gossip
February 11, 2008 05:13:20 GMT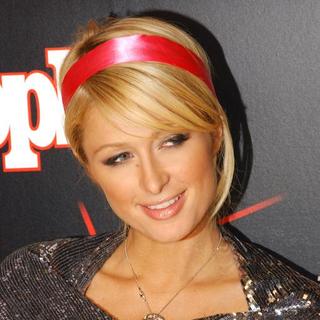 While revealing her sexual appeal isn't something new for , the socialite and party-goer sure danced and sang up a storm at a night club in Boston when she gave the crowd more than they were expecting, her boobs.

Paris was attending a party at The Estate in Boston Thursday, February 7 to celebrate the release of her newest flick, "," on theaters Friday, February 8, when she took the stage with a rendition of her song "Stars are Blind." It was during that time that she accidentally had a "wardrobe malfunction" and showed the crowd some boobs.

News
>
Music News
February 11, 2008 04:41:42 GMT

The Album of the Year title is awarded to 's "River: The Joni Letter". This win from the jazz musician has snubbed the chance for to sweep all the six nominations she had gained. The British singer took her fifth winning by taking Record of the Year for "Rehab".

The same album from Hancock had earlier won Best Contemporary Jazz Album. He was also nominated for Best Jazz Instrumental Solo for "Both Sides Now" but lost it to Michael Bracker's "Anagram".

News
>
Celebrity Gossip
February 11, 2008 04:03:46 GMT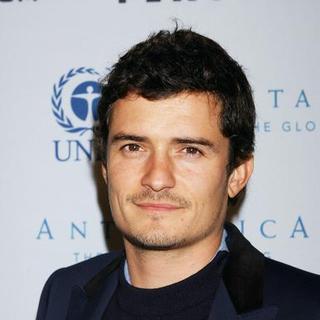 Have remained tight lipped on the out-pouring dating rumors, and added fuel to the persistent report with their being spotted canoodling over the weekend.

The two famous persons were said to have been spotted canoodling in London late Saturday night, February 9. Bloom, according to JustJared, was seen with his arm around the Australian fashion model and both of them even whispering in each other's ears.