News
>
Celebrity Gossip
June 20, 2007 06:26:23 GMT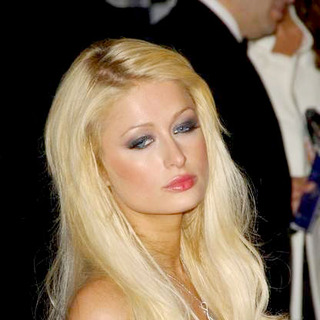 She's going to be released from prison by next week, but already faces a new problem just now that her LA neighbors are looking forward to have her removed from her Hollywood Hills home.

Christopher Hauck and Anne Goursaud, residents of the neighborhood, tried to encourage the other residents to have Paris removed from the neighborhood. They, moreover, distributed leaflets that read, "Since the arrival of Paris Hilton to our neighborhood, we have seen our quality of life deteriorate. Last week was intolerable. We feel we need to take a united stand. The circus will resume when she exits jail."

News
>
Movie News
June 20, 2007 05:02:08 GMT
Forging his first collaboration with Brooklyn-born filmmaker Todd Phillips, has given his commitment to topline a new comedy flick entitled "" that Phillips is about to helm for Warner Bros. Pictures.

Project will find the "" star becoming a schoolteacher who suddenly discovers he has witchlike abilities. Taken in by a coven, he is persuaded to attend a school for witches only to find out that his classmates are all girls.

News
>
Celebrity Gossip
June 20, 2007 04:54:47 GMT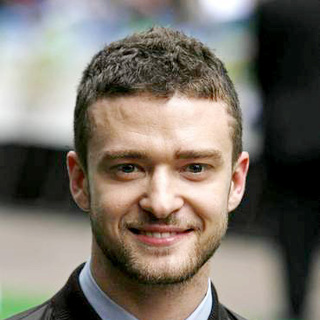 Are they or aren't they? We leave it all to you. and were spotted together again this week. The actress was spotted flown out to join the singer in Amsterdam and Stockholm as part of his Western European Tour.

Biel, whom JT claimed as his "very dear friend," arrived in Amsterdam Sunday evening June 17th. The twosome was staying in the same hotel, The Dylan. On Monday June 18th, they headed for Stockholm and were spotted dining at Stockholm's Beirut Cafe, a Lebanese restaurant, as soon as they arrived there.

News
>
Movie News
June 20, 2007 04:23:57 GMT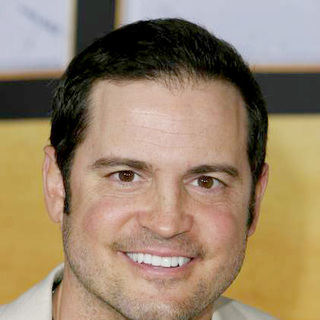 Needs not worry about the future of his career, Hollywood-born filmmaker Walt Becker has landed a first look deal at Walt Disney Pictures to direct and produce film projects for the studio, the first being a comedic feature titled "."

Story follows an American as he carries out a business trip to Japan and saves the life of a homeless man who claims he is the last in a long line of samurai. Unexpected to him, the so-called samurai later shows up on his doorstep pledging eternal service and loyalty, making his life get turned upside down.

News
>
Celebrity Gossip
June 20, 2007 04:23:05 GMT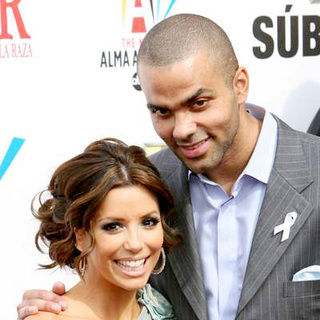 As the wedding date is coming close, talk is heating up in media on the details of and 's big day. And now after the much publication, the groom-to-be is finally giving details on it.

While it has been made public that the couple is going to have their wedding takes place July 7th later this year, Tony told France's Canal+ network's Le Grand Journal Monday night June 18th that he and Eva will exchange vows at the Chateau Vaux-le-Vicomte, a 17th-century castle famed for its gardens.

News
>
Celebrity Gossip
June 20, 2007 03:51:37 GMT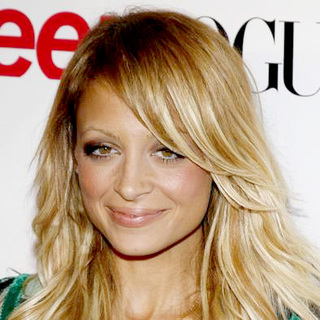 Her defense resulted in something. , who through her lawyer announced she would fight her DUI charge, stemmed from a December 2006 arrest, has won a more than two-week postponement Tuesday June 19th.

Superior Court Commissioner Steven Lubell granted the socialite a continuance, pushed back the trial date from June 25th to new trial date of July 11th. Lubell, in fact, said he would not put it off again. "She has two options: Either she goes to trial or she changes her 'not guilty' plea," Jane Robison, a spokeswoman for the Los Angeles County District Attorney's office, explained.

News
>
Movie News
June 20, 2007 03:48:17 GMT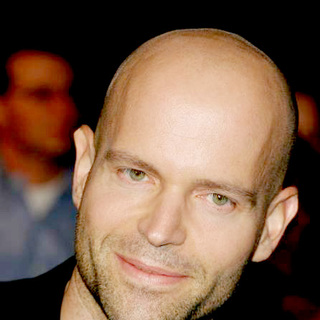 The search for "Bond 22" director finally comes to its end. Producers of the James Bond movies Michael G. Wilson and Barbara Broccoli alongside Sony Pictures Entertainment and Metro-Goldwyn-Mayer Studios have jointly announced on June 19 that Marc Forster has been picked up to handle the helming duties on the highly-anticipated flick, which will be the follow-up to last year's "."

"We are delighted that Marc Forster, with his exceptional talent and unique vision, has agreed to direct our next James Bond film," so Wilson and Broccoli said in a statement.

News
>
Movie News
June 20, 2007 03:24:37 GMT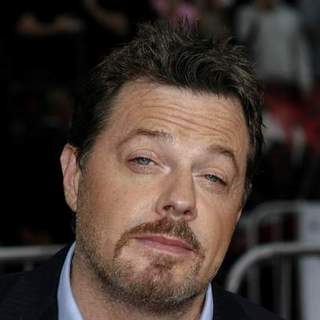 Known for being memorably funny, is now making a contrasting turn in his film career. The comedian reportedly has signed on to taking part in thriller flick "", which currently is shaping up at United Artists.

Already had starry names like , , , and in the cast, the project is based on actual events happened at the height of WWII during which German officer Count Claus Schenk von Stauffenberg hatched the plot to assassinate Nazi leader Adolf Hitler. While Cruise has been confirmed to portray von Stauffenberg, it is unclear yet what role Izzard is set to play.

News
>
Celebrity Gossip
June 20, 2007 03:13:37 GMT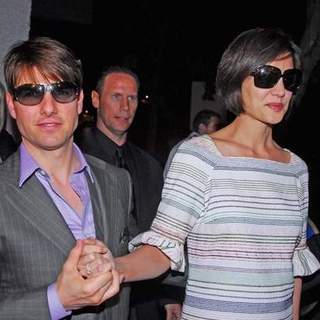 is at it again. The actress and wife of actor reportedly is pregnant with their second child.

"Katie and Tom are thrilled about having another baby on the way she is glowing with happiness," Britain's The Sun newspaper quoted a source as saying. While there has yet any confirmation released by the couple, it is said that Holmes showed a baby bump under a loose-fitting tunic dress while in Spain over the weekend.

News
>
Celebrity Gossip
June 20, 2007 02:31:12 GMT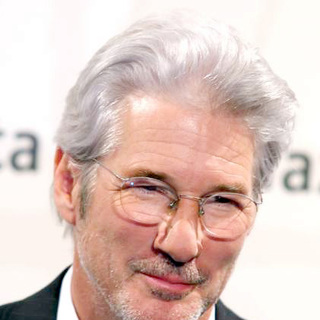 A Golden Globe winning actor, is about to be honored for his advocacy work. The movie star, who first became famous during the 1980s, is about to be handed this year Marian Anderson Award, mainly to honor his advocacy efforts on behalf of independence for Tibet and better care for HIV/AIDS patients.

Naming some of Gere's advocacy efforts are serving as the chairman of the board of the International Campaign for Tibet and has sponsored the Dalai Lama on two trips to the United States. He, in addition, also started a foundation bearing his name and a public charity, Healing the Divide, that work to better medical care for HIV/AIDS patients.

News
>
Celebrity Gossip
June 20, 2007 01:58:34 GMT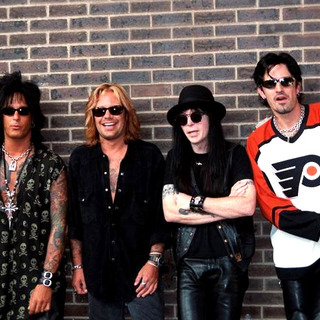 Heavy metal band is suing one of their managers, claiming he pushed drummer into doing two reality shows that took him away from the band and resulted in the cancellation of dozens of concerts.

In the lawsuit filed Monday June 18th in Los Angeles County Superior Court, band members Nikki Sixx, Vince Neil, Mick Mars, and Tommy Lee himself claimed fraud and breach of fiduciary duties against Carl Stubner and a company called Sanctuary Group.

News
>
Movie News
June 19, 2007 09:54:38 GMT
Just few days after being reported to make "", New Line Cinema is collaborating again with Benderspink to spark another comedic feature entitled "" together.

Presented as a comedy spoof, the flick revolves around a legendary astronaut and true American hero who finds himself, after a horrible accident, being rebuilt by the government to be a bionic man on a budget of $40,000, which makes him not that bionic.

News
>
Movie News
June 19, 2007 09:19:32 GMT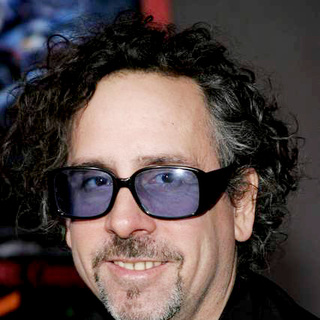 Trouble appears to still afflict "" despite its progress to come up to the surface under Paramount Pictures banner.

Previously got Tim Burton attached as director, the flick is suspected to lose the famed filmmaker as Paramount may be in search for a new helmer for the revived project, ComingSoon.net has learned. It is unclear yet whether this will bring any change to the planned production schedule, which has already been set to begin in winter 2008.

News
>
Celebrity Gossip
June 19, 2007 08:46:36 GMT

A gold-plated gun and a pill bottle belonged to the late King of Rock n Roll were among the items sold out at the annual Julien's Summer Auction held Saturday June 16th at the Beverly Hilton Hotel.

The gun was sold for $28,800, whereas his prescription pill bottle raised $2,640. "We'd planned to sell the bottle with the pills, but the Los Angeles Police Department told us it would be a federal crime to do it, so sad to say we had to remove the pills," CEO Darren Julien said in a statement.

News
>
Movie News
June 19, 2007 08:44:35 GMT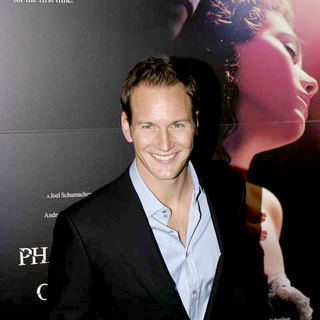 Seems the casting process for "" is indeed underway by now. In an interview held by Superhero Hype!'s Max Evry, did signal that he is approached for the role of Nite Owl in the long-gestating project.

"I don't know if I'm allowed to talk about this stuff," so he first said upon being asked about director Zack Snyder's recent response of showing no denial on the heavy casting rumors, then continuing, "It's been confirmed on a lot of websites, I'll just say that."