News
>
Movie News
May 10, 2008 04:17:52 GMT

Though "Donnie Darko", the 2001 psychological thriller starring , couldn't be said to be a box office material, the movie still manages to catapult Gyllenhaal's name and gets a devoted fan base for its director/scribbler Richard Kelly. Now, nearly seven years after its release, its sequel by the name of "S. Darko" will be made and it is scheduled to start filming May 18.

The sequel takes off seven years after the first film and it puts Darko's little sister, Samantha Darko who is now 18 years old as the center of the story. It will follow Samantha and her best friend Corey on a roadtrip to Los Angeles when they are suddenly stormed with distracting visions. Up to this point, it won't have Kelly involved, instead it will be helmed by "Rampage: The Hillside Strangler Murders" director Chris Fisher.

News
>
Celebrity Gossip
May 10, 2008 04:01:34 GMT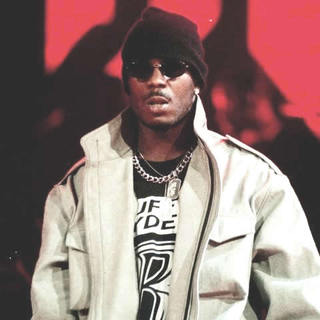 's freedom apparently is short lived. Three days after getting busted for a months-old traffic violation; including speeding and reckless driving among others, the rap artist was arrested again on Friday morning, May 9 on drug and animal-cruelty charges following months of investigation into the of a dozen malnourished pit bulls and a large weapons cache at his Cave Creek, Arizona, home back in late August 2007.

According to the Maricopa County sheriff's office, a SWAT team executed a search warrant on DMX's Cave Creek, Ariz., residence at about 3 A.M. Friday only to find even more weapons and drugs, which ultimately led to the filing of an additional drug possession charge. Police, additionally, removed five other pit bull puppies from the rapper's home and took them to a nearby prison, where they will be cared for by female inmates.

News
>
Music News
May 10, 2008 03:54:23 GMT
never stops taking the headlines this year. After holding the record as the artist with the most number one hits in the world, the pop singer is making another history. This time she becomes the first artist that is directly involved in the selling of her own ticket packages for her upcoming "Sticky & Sweet" tour.

The new project happens after Madonna conclude a deal with ticket reseller Viagogo to sell the VIP packages and premium seats for the tour. On her behalf, the company will be the one that controls the selling of the European leg for her "Sticky & Sweet" tour. It is the first time that an artist is directly involved in the selling of her own ticket packages. Usually the packages are issued through companies not directly with the artists.

News
>
Celebrity Gossip
May 10, 2008 03:29:55 GMT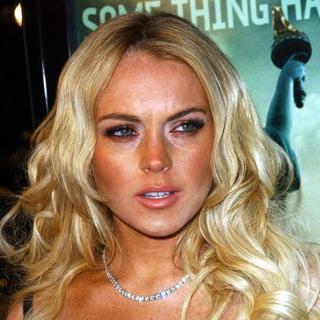 Hot on the heels of her being accused of stealing a fur coat, worth $11,000, from a Columbia University student during a January 26, 2008 bash, another accusation addressed to erupted by the hour. Model Lauren Hastings says on the buzznet.com website that Lindsay stole thousands of dollars worth of items from her closet, Inside Edition reports.

According to Hastings, the incident took place when her house-sitter hosted an unauthorized late night party at her house last spring, which Lindsay attended. Was away on a job when the party was held, Hastings came home and discovered her empty closets. "Basically, I have two closets, a lot of the stuff was missing out of one and the next closet was almost completely empty," she revealed on a video featured on the buzznet site.

News
>
Movie News
May 10, 2008 03:11:44 GMT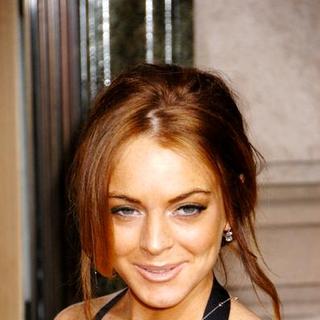 Hollywood starlett will no longer be expected to appear in the upcoming thriller movie about the convicted killer Charles Manson, "The Manson Girls". Contrary to the earlier rumor stating that she has been axed from the tidbit, the 21-year-old actress is now said to be passing up the role of devoted Manson follower Nancy Pitman due to conflicting schedule.

Though insisting that the "" star was interested to act in the Matthew Bright's movie, Leslie Sloane, Lohan's spokeswoman, slammed down the dropping rumor and explained that the actress/singer has to pull out from the project to attain two other offers. "She is not able to do the film as she has signed on to the film '' and the TV show 'Ugly Betty' and the dates conflict. She was interested in Manson if her schedule permitted," noted the rep in an e-mail to AFP.

News
>
Music News
May 10, 2008 02:59:12 GMT

It seems that this year's Christmas will be headlined by the battle between two pop divas and . The speculation occurs due to Britney's plan to follow Whitney's footsteps in releasing her new album sometime before the Holy day arrives.

Previously, Whitney has already planned to released her comeback album which will be assisted by , and this December after some delays on the working that was actually started from 2003. Now, Britney is set to join the "I Will Always Love You" singer's release plan after the "Toxic"' singer's boss label was impressed with her demo tracks and decided to rush her album's release schedule.

News
>
Celebrity Gossip
May 10, 2008 02:39:53 GMT
It's been more than a week that ' Vanity Fair provocative pictures first emerged. The talks are still buzzing though about her semi topless pics, now that Playboy boss Hugh Hefner has revealed his intention to have the actress-singer poses for his men's magazine when she's legal.

To "Extra" celebrity news show, Hefner said "She'd be welcomed in the magazine. Very pretty lady." And he furthermore also expressed his support towards her VF pics, described them as innocent. "I think to make such a big to do over something as innocent as those photos," so he said, adding "I think is a reflection on how schizophrenic America is about sexuality."

News
>
Movie News
May 10, 2008 02:23:59 GMT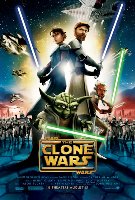 Presenting a "Star Wars" movie like none before, Warner Bros. Pictures have revealed the first look into the forthcoming animation spin off from George Lucas' pop culture phenomenon movies, "", through a high definition trailer. The trailer looks pretty much impressive with its amazing CGI effects and it gives out enough of the movie's story lines as well as many of the epic battle sequences.

Taking more than two minutes of running time, the brand new high definition footage starts a bit slow as it begins with clipping sequences that explained an event leading up to the war against the clone, that is the kidnapping of Jabba the Hutt's son. The circumstance forces Obi-Wan and Anakin to be involved in a mission to find the missing son before the war erupts. Still, the epic battle is inevitable and halfway though the trailer, the explosive gunfights and lightsaber duels are taking over the screen.

News
>
Music News
May 10, 2008 02:21:31 GMT

's new music video has just been premiered on May 9. The clip was for the group's latest single "Going On" taken from their sophomore set "". The video itself was shot by director Wendy Morgan.

The new song is the second single that has been released from "The Odd Couple" after Gnarls previously dropped "Run" on February 5, as the first single. Meanwhile, the album was released digitally on March 18 and hit the stores on March 25.

News
>
Celebrity Gossip
May 10, 2008 02:15:29 GMT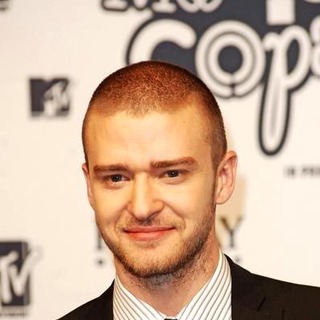 Despite his success in both movie and music industries, keeps adding yet another career venture into his resume. He, as it's been announced by MTV on Friday, May 9, has signed on to executive produce a new reality show for the youth-oriented cable television network, which is about to be called "The Phone".

The program reportedly will be based on a Dutch reality show format, beginning each episode with two hidden cell phones ringing at opposite ends of a major city. Contestants who answer the phones are given five seconds to decide if they want to play along for a cash prize, and then a guide on the other end of the line will give them a mission to complete before the time runs out.

News
>
Celebrity Gossip
May 09, 2008 09:42:00 GMT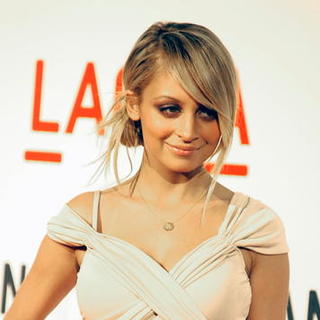 Gave birth to daughter Harlow Winter Kate Madden, her first child with boyfriend Joel Madden, on January 11, 2008 it was not until the following month that introduced the world to her newborn infant, on the cover of People magazine. It's been months now that the socialite exposes Harlow for one more time, this time for the June 2008 issue of Harper's Bazaar.

In a new photo spread for Harper's Bazaar, Nicole Richie gets the whole gang; Joel, Harlow and her singer father , together for a few family portraits. One of the several pics sees Nicole holding Harlow on her hands, while another snap sees Joel holding Harlow on his right hand with his left hand holding Nicole's and placing it on his lips.

News
>
Movie News
May 09, 2008 09:30:32 GMT
Though Frank Miller has yet to preview his directorial debut film "", he has been reported to be attached to another feature film project. The iconic comic book creator that has partially stepped into director role through noir film "Sin City" allegedly was touted to be the helmer of "".

The report of the involvement of the "" writer was broken out firstly by IGN. Still, Miller's participation on the Philip Francis Nowlan's newspapers strip holds an empty air since Nu Image Films, the production company which bought the film's screening right, stated that they are still pondering through several possible helmers.

News
>
Music News
May 09, 2008 09:13:27 GMT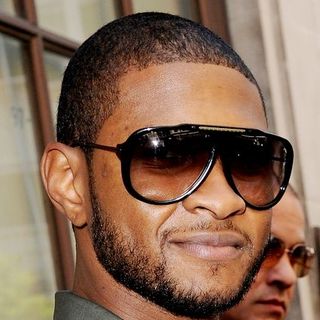 "Trading Places", a new song from 's upcoming album "" has been leaked on the net. It could be the next single to be released from the new album after the first single "Love In The Club" and second single "Moving Mountains".

His first single which also features was a hit as it managed to peak at #1 on the Billboard 100 chart. A remix version of that song has also been released on April 28 through radio stations. Unlike the original version which features Jeezy on the remix he taps and . In other news, Usher has shot the music video for his second single "Moving Mountains" earlier this month.

News
>
Movie News
May 09, 2008 09:03:06 GMT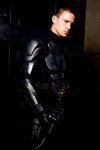 When it is announced that "", the Hasbro's famous American heroes toy characters, has been picked up to be made into a live action film, many question how the characters will look like in reality. On Thursday, May 8, Paramount Pictures have finally given the fans a first real look into some important figures of G.I. Joe team as well as their nemesis, Cobra team.

The nine new photos unveiled six Joes and three Cobras. The Joe team pictured in the stills are Breaker portrayed by Said Taghmaoui, Duke by , General Hawk by , Heavy Duty by Adewale Akinnuoye-Agbaje, Ripcord by and Snake Eyes by , whereas the Cobras include The Baroness played by , Destro by Christopher Eccleston and Storm Shadows by Lee Byung-Hun. The Duke character can be seen above while the rest are posted below.

News
>
Music News
May 09, 2008 08:51:47 GMT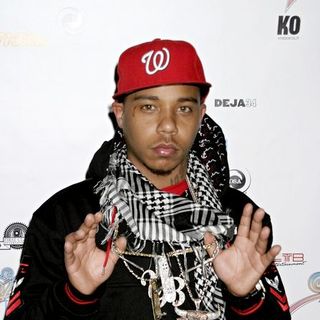 The new music video for 's new single has just been premiered today (May 9). The clip was made to accompany the song titled "Show Off & That's Right".

The song itself, which also features K Smith, is set to be one of the songs to be included on his upcoming album "" which will be released this summer. Other tracks that Yung has already confirmed to be featured on the new album are "Sexy Can I" and "Do That There".