News
>
Celebrity Gossip
May 05, 2008 03:32:53 GMT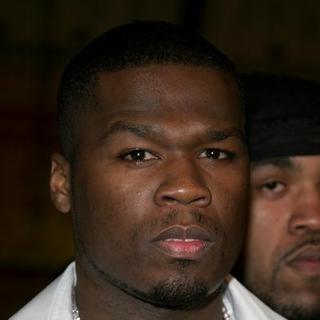 Is so heavily into issues about music apparently couldn't keep from expanding his business empire. He reportedly has inked a multi-year deal with Steiner Sports to sell his memorabilia.

Terms of the deal were not disclosed. Though so, The New York Post claimed Fiddy's deal with Steiner will offer fans autographed photos, movie-related products, concert-worn apparel, and other Fiddy branded products.

News
>
Movie News
May 05, 2008 03:12:15 GMT
For those who have patiently waited for the official second trailer of the highly anticipated Batman latest installment, "", to come out on the net, Warner Bros. Pictures have finally let out the much wanted footage on its website. Taking longer time to view than , the second one offers much revealing look into the superhero flick as it exposes Harvey Dent's character for the first time.

Opened with a helicopter shot of Batman posing as stone-gargoyle on top of a building high above Gotham City, the footage continues showing the dark superhero as he leaps from the place he stands. As the trailer goes on, the haunting voice of Joker saying, "Where do we begin?", can be heard on the background and then images of Lieutenant Gordon and lawyer Harvey Dent flash on-screen. Though this trailer still generally focuses on Joker and his mischievous plans, it also give up glimpses of Dent and his important part in the movie.

News
>
Music News
May 05, 2008 03:08:47 GMT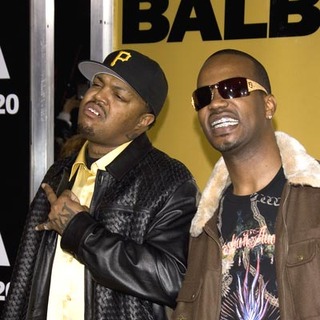 The Memphis based rap group "" have premiered their new music video for the single "Lolli-Lolli(Pop That Body)". The new video was launched to public on May 3 and on the video the group were seen dancing with lots of sexy female backup dancers. It was directed by Dale "Rage" Resteghini.

For the single the group also collaborate with other musicians, such as , and Superpower. The song itself will be included on the Three 6's upcoming album "", which will be released on June 24.

News
>
Celebrity Gossip
May 05, 2008 02:53:15 GMT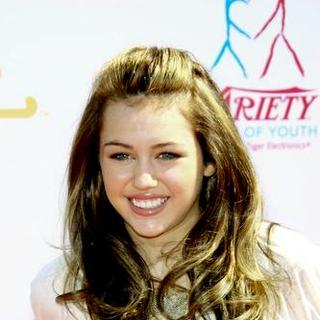 Made her first return to the stage for a concert in Orlando, Fla, after her provocative pictures for Vanity Fair magazine were leaked to the net on April 27, expressed her gratitude to the support her fans have given her post the scandal. Performed several songs at the Disney Channel Games concert Saturday night, May 3, she was quoted as saying "I can't be more appreciative of that."

"I hope you had an awesome time," so she said. "I saw a sign back there that said, 'Miley, I'm praying for you.' I could not be more appreciative. Thank you guys for all your support. Without you, none of this would be possible. I love every one of you and I could not be more appreciative. God bless you."

News
>
Music News
May 05, 2008 02:25:12 GMT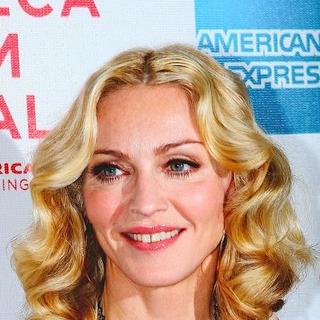 For some people the word is no longer a medieval Italian term for My Lady, but it's closely associated to a successful singer who has spawned 11 studio albums and raked in success with each of them. Over a period of more than two decades, Madonna has managed to embed her name in the music history as the legend itself, and for this impressive journey, AceShowbiz.com has selected her to be featured in Artist of the Week for the week 19 of year 2008.

The uber singer is particularly consistent in making her works 'current'. She has dropped pop albums, dance pieces and this year she moves to R 'n' B-oriented record that brings her to the mainstream. Her latest project "" was released on April 29 and for the fourth time in her career, she topped the British singles and album charts at the same time. The album soared through #1 and so does its first single "4 Minutes" that features and .

News
>
Movie News
May 05, 2008 02:24:48 GMT

Presenting moviegoers with the first highly anticipated film in the year of 2008, "" proved to earn its rights of being the one which is suitable to mark the coming in of the summer blockbuster movies. By the end of the first May weekend on May 4, the Paramount Pictures' superhero flick has made its smashing debut claiming the top slot at the North American box office and exceeding critics expectation by hauling in an amazing $98.6 million for the three-day weekend tally and about $102.1 million in total since its early viewing on May 1.

Screened in over 4,000 theaters across the U.S., the Jon Favreau-directed action movie scribbled down its name in the box office history by being the second non-sequel movie with the highest grossing opening weekend coming in shortly behind another superhero tidbit "". It also scored in to be among the top ten movies to have its best three-day opening as well as the tenth feature film to debut with more than $100 million revenue. If being considered only from its superhero genre, "Iron Man" comes in fourth on the highest opening list after "" with $151.1 million, "Spider-Man" with $114.8 million and "" with $102.8 million.

News
>
Celebrity Gossip
May 05, 2008 02:07:21 GMT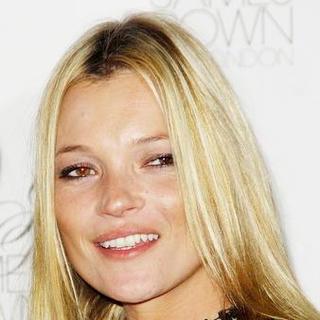 Is a catwalk queen and bride-wanna-be, arguably is the prefect choice for Agent Provocateur to model their new range of bridal lingerie. With her wedding to boyfriend Jamie Hince of The Kills is just around the corner, Moss has already started practicing for the big day, posing in a series of white-hot underwear outfits for the fashionable lingerie company.

Admitted that she loves wearing Agent Provocateur's sexy lingerie every day, Moss finds the collection she's modeled as "the most sexy lingerie to wear. I love their attention to detail and I'm a particular fan of a knicker bum detail." Agent Provocateur's new bridal lingerie line includes such themes, as "The Happiest Day of Her Life," "The Garden of Eden," "Bad News," "Frenzy," "Revenge," and "Let Them Eat Kate."

News
>
Movie News
May 03, 2008 07:55:34 GMT

Though Timur Bekmambetov's "" is still a month away from its theatrical release, a sequel talk on the action film has apparently been done. In the latest report related to the film starring , it has been unveiled that two out of four "Wanted" scribblers, Derek Haas and Michael Brandt, have been signed to write down the sequel's screenplay.

In an interview with Pajiba.com, Haas confessed that he and Brandt will once again work with Universal Pictures in providing the studio with script for the follow-up of "Wanted". "We're just finishing up a book adaptation for Universal of the James Siegel novel Deceit. We've been hired to write the sequel to Wanted by the same studio," the "" scripter revealed. "And we've got a few more things in the hopper that it's a little premature to talk about."

News
>
Movie News
May 03, 2008 07:29:22 GMT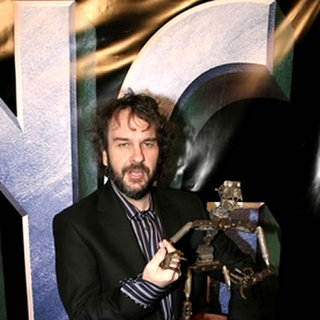 An upsetting news has circulated around the forthcoming drama movie "". After being rumored earlier that director Peter Jackson has stopoed production of his latest feature film project due to creative difference with his art director, it is now said that the adaptation film won't arrive in theaters until fall 2009.

The unveiling of the new schedule has been done by DreamWorks/Paramount, the studio behind the production of the movie itself, on Friday, May 2 to ComingSoon. On the occasion, the studio noted that contrary to earlier reports stating that "Bones" is set for March 13, 2009, they are planning to release it in fall.

News
>
Music News
May 03, 2008 07:27:29 GMT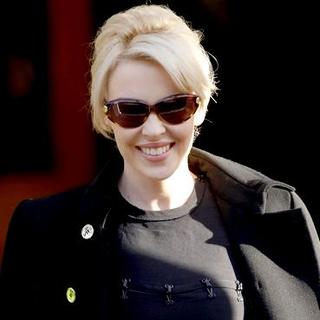 confirms her affection of Japanese culture by reminiscing a geisha look on her tour. The singer has decided that she will dress up as the traditional Japanese entertainer for her upcoming European tour that will start in Paris on May 6.

It won't be the first time that Kylie uses the geisha looks as she has already done it years ago. Meanwhile, in order to support her stage act the singer will also wear seven costumes originally designed by renown designer Jean Paul Gaultier.

News
>
Music News
May 03, 2008 06:54:22 GMT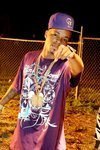 Yet to officially release his second studio album "", which is set to hit the stores on June 10, has already planned to release his third album. The rapper has even set a name and a release date for his third album. It will be called "The Realest" and will be released on December 16.

Meanwhile, speaking about his upcoming second album, Plies said that "Definition of Real" won't be that different from his first album that was released in 2007 "". "I'm the same dude before I made 'The Real Testament', so I guess my mentality and my mind state is pretty much 85 percent the same. Now I've kind of learned a little bit more that comes with being successful. To diversify my music and still give you the female looks. With this album, the formula is the same," Plies said.

News
>
Celebrity Gossip
May 03, 2008 06:33:38 GMT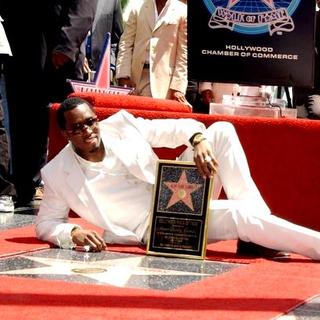 Never to shy away from flashing his cash, sure knows how to host a huge celebration. The music mogul, according to reports, is set to throw a 2 million pound sterling celebrity-packed party on Friday night, May 2 to celebrate getting a star on the Hollywood Walk of Fame.

Party pal is said to have been booked to help organize the party. The soccer god, as The Mirror reports, will pre-record a message for his pal, saying "Well done mate, you earned it - Enjoy!"

News
>
Movie News
May 03, 2008 06:29:32 GMT

A new development of the shooting location from "" has reached online publication. Following earlier rumor that the sequel to the blockbuster hit live action film "" will be filmed in Arizona, it is now said that University of Pennsylvania has also been set for the production of the movie about the robot clans' war.

Getting the information from their reader by the name of S. McGruff, Slash Film reported that the university will be the host for some of the film's sequences. Giving further details on the report, the site quoted McGruff, "I'm a student at the University of Pennsylvania and a few of my friends involved in student government told me that Transformers 2 will be shooting on campus in one of the nicer fraternities this summer. Im guessing these scenes will involve Shia/Jonah at college. Michael Bay was also seen on campus a few weeks back, so I guess that sort of confirms that the film will be partially shot here."

News
>
Music News
May 03, 2008 06:14:21 GMT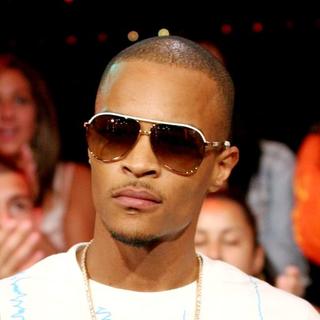 After releasing his first single "No Matter What" through the Internet, now reveals more details about it. To MTV, the rapper said that he recorded the song in January and admitted that at the time his heart was still full of hatred. "I would say I recorded it probably around the holidays or January, something like that. When the hate was real fresh and I was counted out by most," he said.

Explaining more about the process of the song writing, T.I. said that the whole lyrics came from the heart. "I see things, hear things, observe things. When I sat down to write it, all those things, the things that seemed most important, just came out. I didn't intentionally write about one thing or another; I just wrote from the heart the things that stuck with me throughout the ordeal, what I had seen on the news. It just came out at the time," T.I. said.

News
>
Celebrity Gossip
May 03, 2008 05:09:26 GMT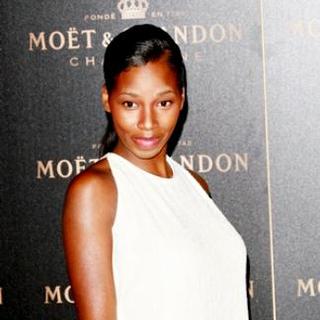 On-again and off-again couple and Darren Byfield are planning to rush down the aisle, bringing forward their initial wedding plan from next year to next month. All preparation is underway, it has been claimed.

Jamelia, "went to New York to record her album and missed him. So when she got home she said 'what are we waiting for?' and brought it all forward," a source told the Mirror. Revealed to the publication that she's planning the wedding herself and has made plans for the details, including that of 10 bridesmaids, the venue and catering, Jamelia however has yet found the gown. "I haven't found a dress yet. I have an idea what I want but I haven't found the one," so she said.