News
>
Celebrity Gossip
July 17, 2008 07:24:25 GMT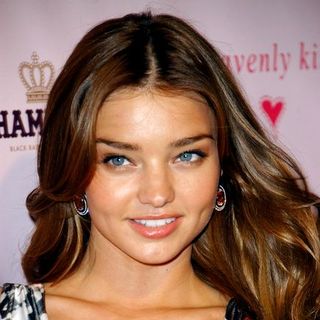 In Touch Weekly is reporting that and actor have split up. Rumor has it that the Australian model has cheated on the movie star with oil heir Brandon Davis.

Kerr and Davis used to be a couple before she embarked on a love relationship with Bloom. Now that reports have surfaced that the socialite has split from his model girlfriend Cheyenne Tozzi, new claim emerged that he has rekindled his romance with Kerr.

News
>
Music News
July 17, 2008 07:14:50 GMT

Rap music fans are about to listen to a masterpiece album from which will be entirely produced by . At least that's what the famous producer promised as he was interviewed by MTV earlier this week saying, "I'mma make it a classic too. You better believe it. It'll be a monster!"

Confirming about his involvement in Jay-Z's upcoming LP, Timbaland said "He wants me to do the whole thing this time around." The producer then also added his belief that the rapper's new record will a big hit saying, "The Jay-Z album is gonna be phenomenal. You know why? We don't care. We're doing great music just to do it. We doing it for our fans who love us to say we ain't quit. I'm doing it 'cause that's my homeboy."

News
>
Movie News
July 17, 2008 07:01:58 GMT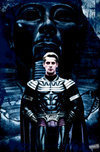 The teaser trailer of the upcoming comic books adaptation "" is going to be attached to the highly anticipated summer superhero flick "" which will hit the conventional theaters as well as the IMAX theaters on July 18. The fact apparently sparked a new speculation on the Zack Snyder-directed film.

Just recently, Cinematical reported that the Warner Bros. Pictures' adventure fantasy movie will not only have its teaser viewed in IMAX, but also have its full film version screened in those special theaters. Quoting their scooper, the site wrote, "Watchmen WILL be an IMAX movie in '09." Nevertheless, the truth about this rumor has yet to be proved since both the studio and filmmakers behind the film haven't come out with any confirmation regarding the matter.

News
>
Music News
July 17, 2008 06:27:49 GMT

The Inspirational Country Music Awards is about to have its 14th annual held on October 16 at 7:00 P.M. and before that the awards organizer has announced the top ten nominees on July 15. Among the nominees announced, are some famous names on the music industry such as, , , and many more.

Carrie herself received two nominees for Video of the Year for her clip "So Small" and Mainstream Country Artist of the Year. That amount is the same as Kenny's, who was also nominated for Video of the Year for "Don't Blink" and Mainstream Inspirational Song of the Year for his song "Never Wanted Nothing More".

News
>
Movie News
July 17, 2008 06:23:04 GMT

Words are the four pizza-loving ninja-fighting turtles are going to make another appearance on the big screen. And this time, they will go all the way meaning that unlike the 2007 CGI animated "", the new yet untitled movie project, "Untitled New TMNT Project" will be made into a live action one.

Announced through website, it is said that Mirage Licensing and Imagi Studios have started to develop the new feature film and eyed it to be released in 2010. Furthermore, the making of this latest "Teenage Mutant Ninja Turtle" feature film is claimed to be inspired by the success of "TMNT" which has collected $54 million domestically.

News
>
Celebrity Gossip
July 17, 2008 06:11:47 GMT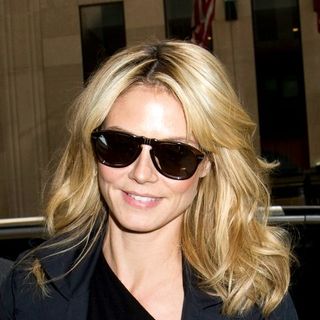 Is having the season five of her hit TV show "Project Runway" debuted on Bravo on July 16, who serves as its host and co-creator sure has a very full plate on her agenda nowadays. In between her hectic schedule she, who's a supermodel, actress, TV presenter, fashion designer, television producer, and also mother of three children, arguably is considered success in juggling her career with her personal life.

Her success in balancing her career and family life is apparent in the recent interview she had with gossip columnist Liz Smith. Telling Liz she's the kind of person who "always think about the next thing", Heidi admitted that she's "eager to do certain things" besides her current projects "because I still have ideas, and I want to make certain dreams come true and work on things ... and I'm very passionate about creating things and making things."

News
>
Celebrity Gossip
July 17, 2008 05:15:38 GMT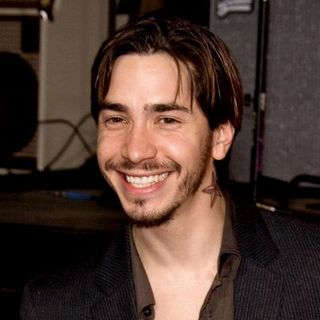 Could it be true that has found new love in actress ? Both stars were seen hanging out together, walking hand in hand, only a week after he broke up with .

Long was seen visibly upset over his split from Drew, claimed as someone he loved very much, while he was out at Westside Tavern on July 12. Much contrary to the fact, he was spotted to really enjoy his time together with Dunst during an outing in SoHo on Wednesday morning, July 16.

News
>
Movie News
July 17, 2008 04:56:45 GMT

Promised to be debuted attached to the theatrical screening of "" on Friday, July 18, teaser trailer of "" has made its way to satisfy curious fans even sooner than planned. Posted via Yahoo!, the video footage doesn't really give out much of the plot but it surely helps the excitement to be built up once again.

Providing the first real look into the movie, the teaser focuses on the John Connor character. It opens with a footage taped from a camera in a moving car. Then, it cuts off to display a skull being crushed by a wheel accompanied with a voiceover from as Connor explaining what he feels about the future.

News
>
Celebrity Gossip
July 17, 2008 04:40:46 GMT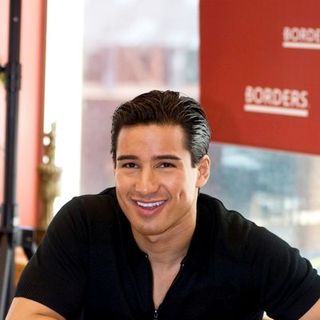 It was about a month ago that , through his representative, confirmed his split from dancer girlfriend Karina Smirnoff. A new report has just surfaced though that he has found a new love in a blonde beauty, simply identified as Natalie.

Mario and Natalie were spotted together and very close to one another Monday, July 14, only to provoke speculation of a romance. They apparently stopped by ESPN The Magazine's ESPY Style Studio at the Standard Hotel in downtown Los Angeles where he was in hand to help picking out some "sexy attire" for her.

News
>
Music News
July 17, 2008 04:26:38 GMT
has taken the first step of promoting her music career by releasing the music video for "Wake Up Call". Not only the song would be the first single lifted from her upcoming album, but it will also be used as the jingle of clothing line Candie's.

The video basically shows Panettiere coming to a club and meeting a guy who becomes the target of her seduction from afar. She would frequently change her looks from the sexy blonde, to the classic brunette to a sporty girl with funky attitude. Explaining on the concept, the starlet said, "The concept of my video is to give a guy who doesn't treat his girlfriend well a wake up call and show him all the different aspects of a woman's personality. Candie's is the perfect fit because their styles are diverse and benefit the video, as they show off all the different sides of my character."

News
>
Music News
July 17, 2008 04:26:28 GMT

Just before its scheduled premiere date on July 17, 's new music video for her latest single "Good Good" has streamed on July 16. The clip was directed by renown director Melina and also features a cameo appearance by .

The clip starts with some footages of delicious food and beverages, such as pie, pizza, soda and ice cream. On the video Ashanti plays the role of Nelly's wife where she was working all of the household duties like mopping and shopping for grocery.

News
>
Movie News
July 17, 2008 04:19:14 GMT

This coming Friday, July 18, the upcoming drama musical "" will be screened in various theaters across the country simultaneously for the first time. And, in the spirit of celebration for this opening day, Universal Pictures are going to conduct a "Mamma Mia!" Singing Contest on the exact date the movie is being released nationwide.

Open for general public, the contest claiming that everyone is a winner will be located at The Americana at Brand in Glendale, California and will take place exactly at The Green starting from 12 P.M. to 2 P.M. This special event will require the participants to sing one of the many beloved ABBA songs featured in the film.

News
>
Celebrity Gossip
July 17, 2008 04:10:33 GMT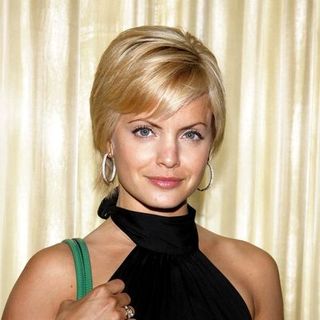 is officially off the market. The movie actress, best known for her portrayal as Heather in the 1999 film "American Pie," is engaged to her boyfriend Simone Sestito, whom she's been dating for less than a year.

Suvari, according to reports, met Sestito last year at the Toronto International Film Festival while she was promoting her big screen movie "". The pair were seen making the first outing as a couple October last year.

News
>
Celebrity Gossip
July 16, 2008 09:31:46 GMT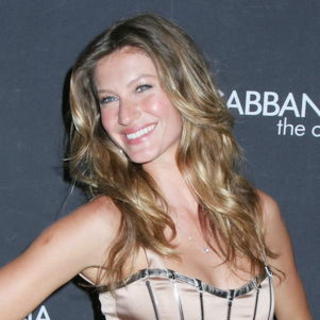 She has just stripped down for the July issue of GQ magazine and now bravely bares her breasts and bottom for the latest issue of V magazine. The beauty, who's been crowned as the World's Top-Earning Model, was photographed in some raunchy poses for the magazine's cover and some spreads inside it by notable fashion photographer Mario Testino.

On doing the raunchy shoots for V, Gisele was quoted as saying, "Only Mario [Testino] could make me take these pictures ... People are going to say my butt is showing too much in these but this is V Magazine! If you're going to do something like that, you do it for V." In an interview with the mag, the supermodel speaks frankly about such issues, as her role in the fashion world and the thing that she's more compassionate about.

News
>
Celebrity Gossip
July 16, 2008 09:05:26 GMT

They are young and arguably full of spirit. It appears that and have more than enough energy to be spent during a romantic holiday on July 4. The celebrity sweethearts have been photographed making out during a getaway to Turks and Caicos Islands in the Caribbean and the pics hit the net already.

Zac and Vanessa were reported to have stayed at the exclusive Amanyara resort, which costs $8,000/night, during the so-called "sexy vacation". Apparently wouldn't waste their time together while off their hectic schedule, the twosome were snapped scuba diving and kayaking. In between times, they were caught on camera cuddling up and making out.