News
>
Music News
September 03, 2008 06:34:25 GMT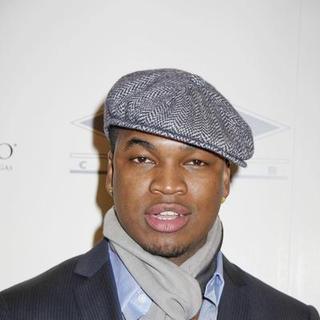 Judge favored in the case involving him and his fellow R&B singer . A concert promoter was ordered by the court to pay Ne-Yo an amount of $700,320 in compensation of the damages done after the singer was of Kelly's "Double Up" tour.

In January this year, Ne-Yo was suing mad after he was suddenly cut off as the supporting act of Kelly's November tour while in fact he already emptied his agenda especially for the commitment. Ne-Yo claimed that he was dropped because he was thought overshadowing the performance of the main act, namely R. Kelly. Ne-Yo reportedly was only given $50,000 for the two performances that he did and demanded the remaining contractual number of $735,000.

News
>
Celebrity Gossip
September 03, 2008 06:34:07 GMT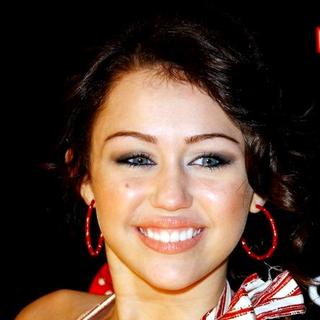 In Touch Weekly claims that has bought herself the car of her dream, a big one, which is Mercedes-Benz CLK 550 Cabriolet. Sharing her birthday wish list to the press, the actress-singer was previously quoted as saying she wants a car, Wii Fit and a puppy for her 16th birthday and it seems like she's making her dream comes true.

Per the publication, Miley ordered herself "a fully loaded, convertible white" one which costs more than $75k. Verifying the report, a source claimed that "Miley wanted special options like parking assist and a cream-colored leather interior, so she ordered the car early. She's telling everyone that she hopes to get a car when she turns 16, so when it comes, she can say it was a surprise from her parents."

News
>
Celebrity Gossip
September 03, 2008 05:06:06 GMT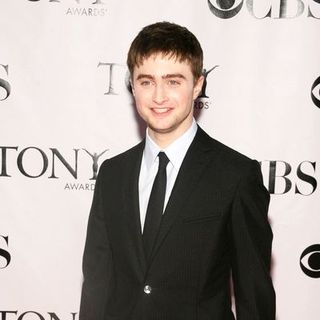 All grown up with many people tend to identify him as the famous boy wizard Harry Potter, the character that catapulted him to international stardom, has not yet achieved his biggest obsession of playing drag queen on-screen. Sharing his biggest dream to Details magazine, he also opens up about the reason why he has such willingness.

"I think part of me would love to play a drag queen," Radcliffe told the . "Just because it would be an excuse to wear loads of eye makeup."

News
>
Movie News
September 03, 2008 05:04:00 GMT

The trailer of live-action Japanese manga adaptation, "", won't be coming out until October 17, but apparently fans do not wait any longer to get a slightest idea about the promotional footage as the so-called screenshots from the trailer have been outed. The revealing stills are coming out along with newfound poster highlighting on 's Bulma.

The images cut out from the trailer showcase as Goku in action as well as in training with his master Roshi. Two of them also revealed for the first time the evil villain Lord Piccolo as portrayed by . came in courtesy of Nerdorama, while and were brought forward by Dragonball The Movie.

News
>
Music News
September 03, 2008 04:33:24 GMT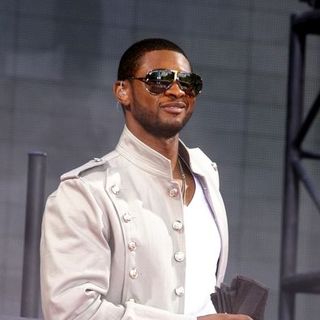 R&B singer reveals that he will shortly travel across the U.S. for an intimate ladies-only tour in support of his fifth major studio effort "", which has been released in May. "I felt like, (the album) was definitely the type of one that was more intimate. So what better way to get up close and personal than to make it all women?" he says.

Asked about what makes him come to such an idea, Usher simply states that he is challenged to make his tour more unique than ever. "There's only a few artists that can pull that off. I feel like I've had such a connection with my audience," the 29-year-old singer explains. "The ladies like to see that masculine build. They question if I still got it."

News
>
TV News
September 03, 2008 04:25:58 GMT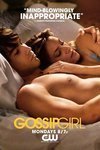 The CW kicked it off rather well this Fall with the premiere of "" that hit the second season on Monday, September 1. On the first episode of the new season, the teen TV series absorbed as many as 3.38 million viewers, an increase from the season finale in May that rounded up to 3 million.

Although the opening number is a slight decline from its pilot episode (3.5 million), "Gossip Girl" attracted more adult demographic aged 18 to 49 that goes up 6 per cent. CW also announced that it also appeals higher to women aged 18 to 34, a demographic which has become the most-coveted. Their key demo rounded up in three major cities such as New York, Los Angeles and Chicago.

News
>
Celebrity Gossip
September 03, 2008 04:21:40 GMT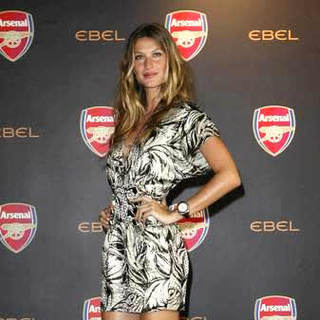 Adding to her status of World's Richest Supermodel, has agreed to become the new face of cosmetics giant Max Factor. Her recruitment as the top brand's latest celebrity model is meant to mark its 100th anniversary in 2009.

Being tapped to front the ad for Max Factor's ColorGenius Face Collection, Gisele is replacing , who was the face of the company for three years. Her ad for the product will start showing up on fashion magazines in October, but a of it has been leaked online.

News
>
Movie News
September 03, 2008 04:16:42 GMT

The rumor on the yet untitled live-action movie about the four ninja turtles, "Untitled New TMNT Project", has been confirmed. Responding to the speculation on the possible development of a new TMNT, Kevin Eastman, the co-creator of "Teenage Mutant Ninja Turtles" has let out verification in a message he posted at .

There, the comic book artist wrote, "Yes, it is true. Although the CGI film did well enough to warrent a sequel, there has been much talk between Imagi and Warners to do a better 're-invention' (newest Hollywood buzzword) of the TMNT's, in a live action film - like what was done with Batman." Explaining further about the idea for the new project, he hinted that it may be dealing with the origin story of the mutant heroes.

News
>
Music News
September 03, 2008 03:58:19 GMT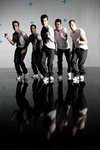 On the day when their fifth studio effort "" is released, premiere a music video for their -featuring song called "Single", which is confirmed as lead single in the album. The video is directed by Benny Boom, the same guy who helped in 's "Dilemma" music video.

The brand new video shows the band's members having a night-club party with Ne-Yo who is, on some scenes, captured behind DJ's turn table, doing some music mixing. As it continues, the band as well as Ne-Yo go down to the dance floor in order to join some beautiful women, who have been flirting with them since the video starts.

News
>
Movie News
September 03, 2008 03:32:17 GMT

Following Warner Bros. Pictures' decision of having , another interesting tidbit has come out suggesting that this new superhero movie may be made into a trilogy. In a recent interview with G4 TV, comic book author Mark Millar confessed that he has planned to make three new "Superman" films in the style of "Lord of the Rings".

Noting that he has been approached by a director friend months earlier on the possibility of him writing the new "Superman" installment if "Superman: The Man of Steel" is put on the back burner, Millar responded by sharing his dream. "I've had this plan for like 10 years for a big three-picture Superman thing, like a Lord of the Rings epic, starting over from scratch again with a seven-hour Superman story," he said. "One to be released each year."

News
>
Celebrity Gossip
September 03, 2008 03:02:33 GMT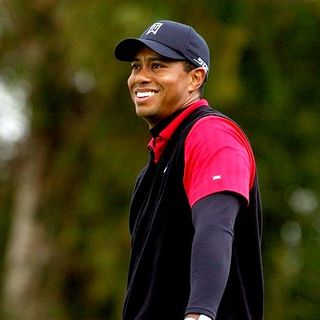 and his wife are about to become parents for the second time. The golf champion shares his joy, announcing his wife's pregnancy with their second child together in a post on his official website, dated Tuesday, September 2.

"This has been a year of contrasts," Woods began writing. "I had a solid start to the season, won the U.S. Open in an exciting playoff, and then unfortunately had to shut it down after successful knee surgery."

News
>
Music News
September 03, 2008 02:55:25 GMT

As their singer concentrates on motherhood, her fashions, and her own music career, other 's members Tony Kanal, Adrian Young, and Tom Dumont are confirmed to hit the studio with former 's and current ' singer Scott Weiland to record his second solo album. Called "", the album is co-produced by Scott himself and Doug Grean.

In an interview, Scott says that the album, which follows up his 1998 solo debut "12 Bar Blues", is described as his musical natural progression. "It'll definitely be a sonic journey like the first album was, a little bit more focused since I'm not on a narcotic journey like I was on the last one," the singer states. "But, you know, still sort of all over the map, because my influences are so wide and varied."

News
>
TV News
September 03, 2008 02:54:57 GMT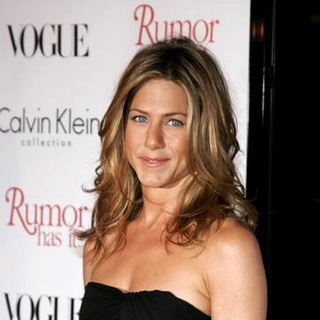 Details of 's cameo appearance on NBC's "" for an upcoming episode have been outed. On top of that, several behind-the-scene photos of her cameo on the hit TV series have been leaked to the web.

Detailing on Aniston's upcoming guest spot on "30 Rock," NBC announced that her character will be a "free-spirited, 'Fatal Attraction' like stalker." She will star as Claire Harper, the former roommate of 's character Liz Lemon, who shows up and begins to stalk Jack Donaghy, 's character.

News
>
Movie News
September 03, 2008 02:40:32 GMT
Before "" premieres at the Toronto International Film Festival which runs from September 4 to September 13, it has revealed its hilarious red band trailer. Compared to , the new footage provides more glimpses into the movie, to the other characters as well as the outrageous storyline.

Ten years after they have graduated from high school and being roommates, Zack and Miri have yet to accomplish anything great in their lives. Troubled with the second eviction notice, the two lifelong platonic friends are desperate to pull something amazing to get them quick cash. Then, they come across a moneymaking idea, making 'Star Whores', an amateur porn movie. All they need now is the actors.

News
>
Celebrity Gossip
September 03, 2008 02:20:00 GMT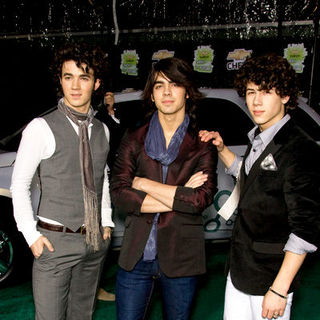 Fans of are having the opportunity to know their idols better as the boys are offering them the chance to ask any questions on their MySpace blog. Willing to thank their fans for supporting their "Burnin' Up" tour, , , and put the question-and-answer opportunity on the site for a couple of weeks.

"WE WANT TO HEAR FROM YOU" so the brothers wrote in a post on their MySpace blog, dated September 1. "We would like to answers questions from our fans. We are inviting you to ASK US ANY QUESTION YOU WANT TO ASK. Leave your questions as a response to this Blog and we will pick some to answer over the next couple weeks."