News
>
Celebrity Gossip
May 06, 2008 01:48:39 GMT

Hollywood actress and her actor boyfriend are taking their relationship to the next level. The celebrity couple who have been dating since spring 2007 are engaged to marry. A representative for Johansson confirmed the good news to People, adding "They're both thrilled."

No further details about the engagement, including when the question was popped, the size of her rock or whether they've set a wedding date, have been made public. It was only reported that Reynolds popped the question to Johansson recently.

News
>
Music News
May 05, 2008 09:40:06 GMT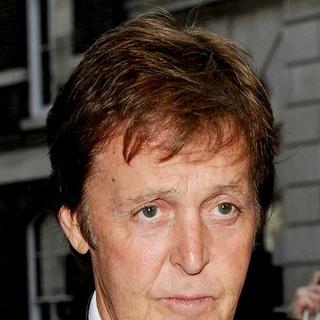 Fans of legendary band are feeling the roller coaster ride by recent rumors saying a possible reunion between the band's remaining members, and . The two members reportedly could be reunited to perform at the Sound City music festival in Liverpool.

On the festival which will be held from May 27-30, Paul who has already been confirmed as one of the performers is rumored to will take Ringo to perform with him together. The speculation comes from Beatles fans themselves, after receiving the news that the band's bassist preposition to stage the event under his production company was approved by the Liverpool City Council.

News
>
Movie News
May 05, 2008 09:18:39 GMT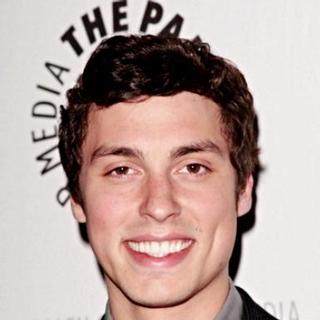 Walt Disney Pictures are about to bring another family comedy film to the big screen. In their effort to make "", the mouse house and their producing partner, Scott Rudin Prods., have brought in the two "" scribblers, John Francis Daley and Jonathan Goldstein, to develop the project's screenplay.

The two will be working to rewrite the screenplay originally written by Greg Pace to be used by "" helmer Terry Zwigoff. On the script itself, it reportedly tells about two childhood friends who as kids ordered a series of brand-new toys from the back of their 70's comic books. Years later when they have grown up, they are forced to save their town from the chaos caused by the toys which begin to live up to their wild advertising claims.

News
>
Music News
May 05, 2008 08:54:23 GMT

The track listing for 's highly anticipated new album "" has been revealed. The new album will consist of 17 tracks and 9 of them will feature a collaboration between Wayne with other musicians, such as , , , and many more.

Beside collaborating with those artists, for the new album the rapper also worked with famous names to produce some of the songs, they are , , Cool & Dre and . The new album itself is planned to be released on June 10.

News
>
Movie News
May 05, 2008 08:16:09 GMT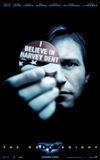 Though Batman's fans have gotten their first share of seeing Harvey "Two Face" Dent through the new trailer of the forthcoming "", they haven't really been able to see the bad side of this particular Batman's arch nemesis. To fill in the gap and also answer the curiosity on the character, its depicter sat down with LA Times to give out hints on the iconic "Two Face".

Noting that his character has been put tightly under wraps, Eckhart excitedly exposed bits of what to expect from Batman's closest ally-turned-foe. "That's right, people don't really know yet," said the 40-year-old actor. "I can tell you that, basically, when you look at Two-Face, you should get sick to your stomach. Being the guy under all that, well, that was a lot of fun for me. It's like you would feel if you met someone whose face had pretty much been ripped off or burned off with acid. I can't talk about it beyond that because I don't want to give away too much of the plans by Chris (Nolan)."

News
>
Music News
May 05, 2008 07:45:35 GMT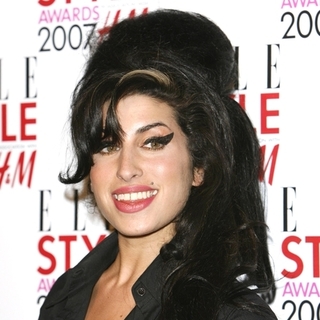 The news about 's involvements on the new James Bond movie "" soundtrack takes another twist. After recent reports claim that she is working on a song for the new Bond movie, a new confirmation stated that she won't be doing the project after all.

Musician and producer who previously revealed to the press about Amy's involvements in the movie's soundtrack has now said the opposite thing. Mark denied his previous statements by saying at the time Amy was still not ready to start any recording. "Unless by some miracle of science it gets recorded and someone sings a vocal," Mark said.

News
>
Music News
May 05, 2008 07:28:56 GMT
A new music video has been premiered by Soulja Boy on May 4. The new clip was made for his single "Donk" and directed by FLX.

The new single itself was taken from his latest album "SouljaBoytellem.com", released October 2, 2007. It also becomes the fifth single that has been released from the album.

News
>
Movie News
May 05, 2008 07:10:17 GMT

As the production of the fourth "Terminator" movie, "", begins on May 5, it is now said that the latest robot assassin film is aiming to broaden its range of audience. The newest report on the action movie claims that the film's producers at the Halcyon Co. are eyeing to make the film to be a PG-13 movie.

Believing that it is the right time to introduce the highly successful film franchise to new audience, Halcyon co-founder and co-CEO Victor Kubicek stated, "The ratings have changed. The PG-13 has increased in intensity." Further, report on the matter suggested that the kid-friendly rating's plan is taken following the success of the latest installment of "Die Hard" series, "", becoming the highest grossing movie of the series with $382.1 million worldwide after getting the PG-13 rating.

News
>
Music News
May 05, 2008 06:45:28 GMT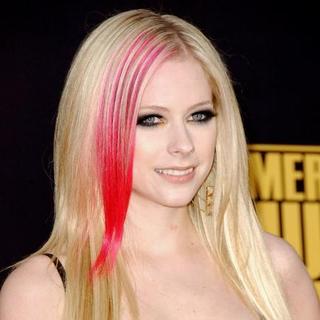 has made an important but disappointing decision for the rock singer's fans by deciding to cancel her scheduled tour dates. Avril was made to cancel her six upcoming shows in North America because of having an acute laryngitis.

Because of her illness she was forced to cancel of her shows in Anaheim, Universal City, Santa Barbara, San Jose, Spokane and Eureka. Her throat problem has actually occurred since late April where she previously canceled her concerts in San Diego and Phoenix to rest her voice.

News
>
Movie News
May 05, 2008 06:24:44 GMT

Coming into theaters a week after the blockbuster film made its smashing debut, "" will be faced with a great challenge to win moviegoers' hearts, especially since it will be released into the theaters on the exact same date as the forthcoming family movie "" on May 9. Still, some movie critics believe that the 20th Century Fox's romantic comedy offers more than what meets the eye and will appeal to young people.

Pairing up two comedic and lovable theps, and , "What Happens" perhaps gives out a predictable and no-brainer story as what is claimed by Louise Keller via UrbanCineFile, but it still offers a comedy movie that "never pretends to be anything other than what it is". Supporting Keller's comment, Andrew L. Urban of UrbanCineFile added that the movie is more likely to be "a good date movie" as it delivers what it has promised. Joe Leydon of Variety moreover emphasized that the Tom Vaughan-directed film won't be like other comedy movies as it maintains its indulges from the beginning until the end.

News
>
Music News
May 05, 2008 06:03:00 GMT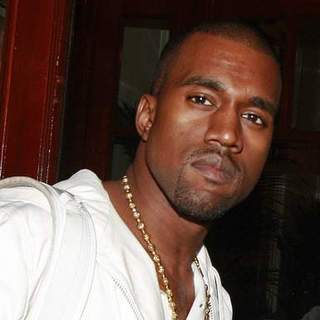 New development comes from regarding the rapper's rage over recent review of his concert. After showing his anger to Entertainment Weekly's review, Kanye now published a new blog entry stating his apology for the concert and also to EW.

On his blog, Kanye wrote that there were actually some troubles during his concert at Houston, Texas on Friday, May 2 and for it he said sorry to the fans. "When I started the show the other night we were having a lot of technical issues due 2 the heat. The 2 huge screens on both sides of the stage were glaring bright blue like when your DVD player acts up at home. I asked for them 2 turn the screens off 3 times because it was distracting 2 the show. The fans were not getting what they paid for," Kanye said.

News
>
Celebrity Gossip
May 05, 2008 04:22:40 GMT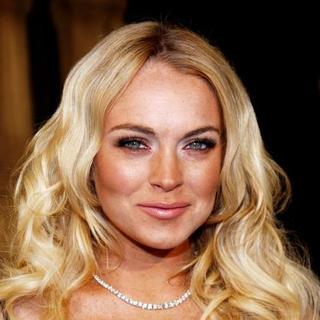 gets her 'ugly' on. The actress-singer's guest appearance on the ABC's "Ugly Betty" has been confirmed and she already begun shooting her scenes for the hit TV series Saturday, May 3. A representative for her confirmed to US Weekly the 21-year-old star was so excited about shooting her spot on the show.

Lindsay is playing a former high school classmate of 's Betty Suarez. In addition to her first episode airs on the May 22 season finale, Lindsay will also appear in multiple episodes of the ABC hit, her representative has confirmed.

News
>
Music News
May 05, 2008 04:19:39 GMT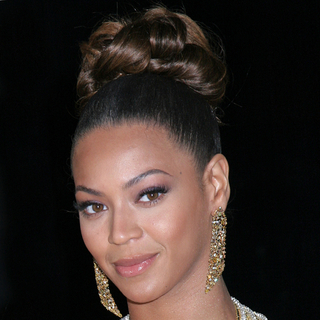 showed her love and support to her husband , by performing as supporting act for his tour. Beyonce made a surprised appearance on the rapper's 'Heart Of The City' tour on Friday, May 2 at the Madison Square Garden, N.Y.

On the concert Beyonce appeared for only 15 seconds doing her "Crazy In Love" booty shake that successfully excited the crowd. The concert itself is actually one of the shows for Jay-Z's tour with Mary J Blige.

News
>
Movie News
May 05, 2008 03:59:50 GMT

Following the outing of its bootleg version and its debut on the theaters with "" earlier, the second trailer exposing the much awaited "" has been let out online through its official page. The nearly two-minutes long video footage comes out bringing a more exciting view of the upcoming Indy's latest adventure as well as his new foe.

Unlike which gives out only a glimpse of 's character Irina Spalko, this new compilation of clips, which can be seen below or via , can be considered to be working as the introduction of the particular Soviet agents' chief who tries to get the Crystal Skull for the benefit of her country. The trailer that reveals lots of the film's blasting action scenes also let out better looks of Mutt and Marion Ravenwood.

News
>
Music News
May 05, 2008 03:35:40 GMT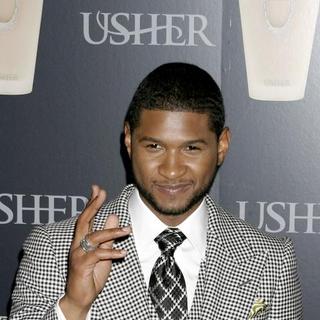 Shortly after premiering his music video for "Love In This Club" on April 7, has already set to launch his next music video. This time the R 'n' B singer is preparing the music video for the single "Moving Mountains", which reportedly will be the continuation from the previous video.

The photos of Usher's at the set of the new video shoot are available at . From the photos it can be seen that for the upcoming video , who was featured in the previous video, has been replaced by another model.