News
>
Movie News
March 25, 2008 04:10:53 GMT

As hip-hop artists and had signed into a horror film "", it is now reported that another notable rapper has been tapped to star in another thriller project "". Variety reported that the East Coast rapper will be joining the eclectic cast for the vampire-genre film.

The "Touch It" hitmaker will be polishing his acting skills alongside , Michael Matthias, and Armand Assante as well as William McNamara, Pittsburgh Slim, Rachelle Leah and tattoo artist . Still, it has yet to be known what character the 37-year-old will be portraying despite the signing-in reports.

News
>
Music News
March 25, 2008 04:10:44 GMT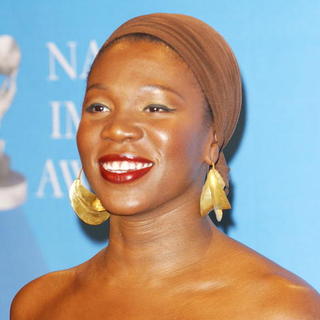 Soul singer has branched out to being a music mogul by launching a new label called SoulBird Music in partnership with Universal Republic Records. The first artist to release an album under the brand new label is Anthony David, a long time acquittance and former backup singer of Arie who will release his major debut album "Acey Deucey" on June 17.

"I'm excited that Tony will be the first artist to be released on SoulBird," said Arie, "Tony is a great talent and one of my oldest friends. I have so many memories with him. Not only did he encourage me to start performing professionally, but it was Tony who suggested I use my first and middle name as an artist. There was even a time when he spent his rent money for me to experiment in the studio."

News
>
Celebrity Gossip
March 25, 2008 03:52:27 GMT

Amid rumors of a fling between and his "" co-star , the movie actor has added fuel to the existing speculation that he has rekindled his romance with on-off girlfriend after they were spotted on a date during Easter weekend in Miami. The celebrity couple were seen riding bikes with Hudson's son, Ryan, having coffee and picking up some holiday videos while holding hands.

Per People, "After getting in some sunbathing, Hudson (accompanied by Ryder on one bike) and Wilson (with another young boy) rode through the busy streets of South Beach on Saturday before stopping for Starbucks on the less-crazy Biscayne Bay side of town." Hudson and Ryan, still according to People, "even wandered into a drug store and a video store, where they picked up a new movie."

News
>
Music News
March 25, 2008 03:46:25 GMT

"", the debut album from British electronic rock band is officially released in U.S. and Canada today, March 25. The album had been released in their home country on March 3 and has since received rave reviews from British music magazines including NME.

"The Invisible Line" includes the track "Blame" that was announced last month as the finalist of Pop/Top 40 category of International Songwriting Competition which board of judges include , 's Robert Smith, and ' Julian Casablancas. The song was also nominated in Best International category at the Ontario Independent Music Awards that took place in Canada on November 15 last year.

News
>
Music News
March 25, 2008 03:23:00 GMT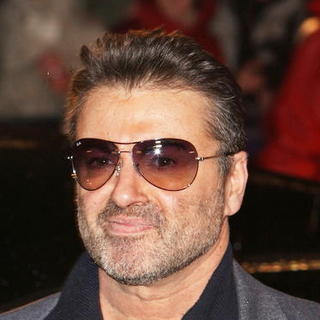 After 17 years being off the road in the States, British singer is back in support of his upcoming greatest hits album, "". On Monday, March 24 the former Wham! singer announced that he will tour in U.S. and Canada beginning June 17 in San Diego.

The jaunt has been scheduled up to 22 dates that runs through August 3 in Fort Lauderdale, Fla. Tickets for the tour dubbed "25 Live" will go on public sale on April 6 while those who register to his fan club can purchase it a week prior. For more information regarding the tour, visit .

News
>
Celebrity Gossip
March 25, 2008 03:13:01 GMT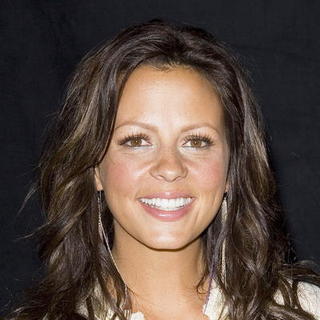 is engaged to marry. The country music singer is engaged to boyfriend Jay Barker and they are planning to get hitched.

A representative for Evans confirmed the engagement to People, saying "The couple are enjoying their engagement and look forward to their upcoming nuptials." No wedding date and venue have been set though.

News
>
Music News
March 25, 2008 02:47:04 GMT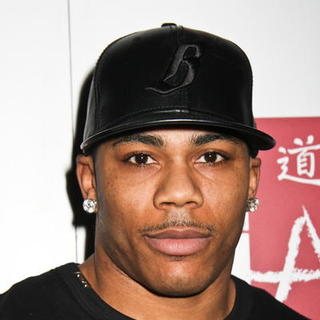 After much hype and no definite release date, 's "" is finally getting a new street date. The fifth studio album from the rapper will be dropped in stores on June 24, the same day rappers like , and are scheduled to release their new albums.

"Brass Knuckles" has spawn one single so far called "Wadsyaname" and will release another one called "Party People" on April 1. "Party" is featuring aka Fergie of . A music video has been shot in Los Angeles recently with director Marc Webb.

News
>
Celebrity Gossip
March 25, 2008 02:28:41 GMT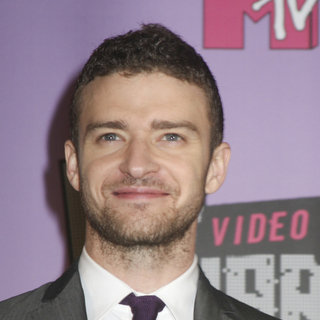 It appears that is in his best giving mood these days. In addition to giving his actress girlfriend a $50,000 necklace from exclusive jeweler H Stern, the pop star has also made donation to organizations in his hometown of Memphis, Tennessee.

Justin has on Thursday, March 20, made two separate donations of $100,000 each to the Memphis Rock 'n' Soul Museum and the Memphis Music Foundation. He said he donated the money because both music education and keeping Memphis' music legacy vibrant are important to him.

News
>
Music News
March 25, 2008 02:19:46 GMT

Once cleared from the , move on with the promotion of their singles out of the 2007 "". The Grammy-nominated rock band have just premiered a new video for their third single in U.S., "That's What You Get".

The clip is directed by Marcos Siega and was shot in Nashville, Tennessee earlier this month. While addressing the breaking up issue, the band used this reason of shooting a new music video as a proof that they were indeed still together. Just a little more than a week after, they canceled a European tour to work on "personal issues".

News
>
Celebrity Gossip
March 25, 2008 02:18:18 GMT

It's official. and his wife of twelve years Melanie Lynn Clapp are officially singles again in the eyes of the law. The couple had their divorce finalized on March 20, according to obtained by E! News.

Several issues including spousal and child support, as well as custody of their 11-year-old daughter, Madison, were still being worked out. Though so, the documents stated that until the outstanding issues are dealt with, Knoxville must cover the family with health and medical insurance.

News
>
Celebrity Gossip
March 25, 2008 01:49:21 GMT

's marriage to Rick Salomon is officially over. The couple have their union as husband-and-wife officially annulled Monday, March 24. The documents listed fraud as the reason for the annulment, but did not include further details.

Pammy and Rick tied the knot in Las Vegas at the Mirage in between her performances with illusionist Hans Klock at Planet Hollywood Hotel on October 6, 2007. The former "Baywatch" babe initially filed for divorce from Rick on December 14, citing irreconcilable differences. But then, just days later, she posted a message on her blog saying that she and Rick were trying to work things out.

News
>
Movie News
March 24, 2008 09:00:56 GMT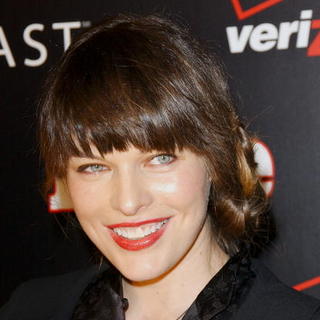 The heroine in "Resident Evil" franchise has been reported to be headlining another thriller film. According to Hollywood Reporter, the 32-year-old actress has been tapped to star alongside , and in the MGM's upcoming action thriller "".

Jovovich, who has appeared in Kurt Wimmer's 2006 science fiction "", will be playing Zahn's new wife. Aside from this thriller film, the star of romantic comedy "You Stupid Man" has been reported to have recently finished shooting another thriller "". She will next join the Paul Verhoeven-directed film "Azazel".

News
>
Movie News
March 24, 2008 08:19:47 GMT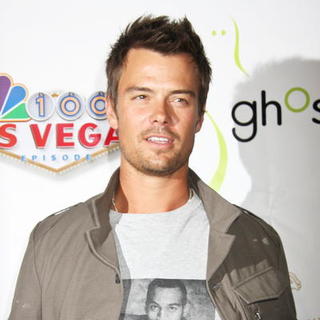 , the fiance of the 's singer a.k.a Fergie, has reportedly been tapped to star in romantic comedy "". According to Hollywood Reporter, the depicter of Danny McCoy in television series "Las Vegas" will play opposite as the lead male character who happens to be Bell's love interest in the Disney's movie.

In the film from director/screenwriter Mark Steven Johnson, the 35-year-old Duhamel will be joined also with the star of "" , the co-star of in "" and the bad guy in"" . Heder is set to portray a street magician who is also one of Bell's admirers, while Shepard and Huston will be playing an aspiring model and Bell's boss respectively.

News
>
Music News
March 24, 2008 08:15:22 GMT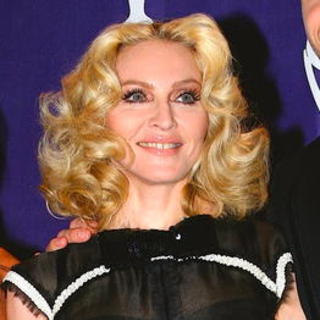 is lending one of the tracks from her upcoming album, "", as the theme song of a Japanese drama series. Nobuhiro Nagai, the Corporate Strategy Division head of Fuji Television announced that the song "Miles Away" has been licensed as the tune for TV drama "Change" starring local heartthrob, Takuya Kimura.

"The program has been completely produced in-house and we are very glad to have Madonna involved in the project," Nagai said on Friday, March 21. He also said that Madonna has been impressed on the story line that sees Kimura's character being a small town elementary school teacher who is suddenly propelled into the position of prime minister of Japan.

News
>
Movie News
March 24, 2008 07:40:52 GMT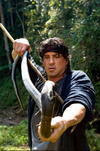 As the fifth installment of the iconic action movie "" has been rumored to be developed, it was further reported that the shooting for "Rambo 5" is going to take place in one of the Southern European countries. According to Internet reports, the follow-up to the action film starring will be heading to Bulgaria due to the low-cost filming there.

Despite reported to being shot in the former communist country, the fifth Rambo film will be set in the U.S. MovieHole.net claimed that the setting of the action film will be resembling a town in Arizona. "The street sets of Bulgaria that are getting the makeover, the same ones that were rented out and used in Van Damme's The Shepherd, will be doubling for Rambo's hometown, which is supposed to somewhere in Arizona," a source told the movie news site.