News
>
Movie News
July 11, 2008 03:47:55 GMT

With the report about the screening of footages from "" at the 2008 San Diego Comic Con bursting out earlier, some were speculating that the footages maybe the sequel's teaser trailer. Still, on the opposing side of the story, it is said that the teaser may not be outed until late 2008.

Rejecting the idea of the coming out of "Transformers 2" teaser at the Comic Con, Nelson suggested that the teaser is more likely to come out in November. The site administrator of director Michael Bay's official website noted in his reply, "No. November would be better." Nevertheless, the truth on the proposed schedule is yet to be proved, especially since there are no words coming out from either DreamWorks or Bay on the matter.

News
>
Celebrity Gossip
July 11, 2008 03:17:10 GMT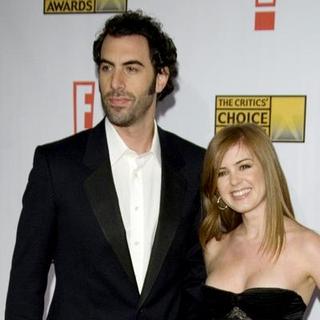 They have had one daughter together and initially planned to walk down the aisle summer later this year. It was an unfortunate though that and his baby's mother have been forced to postpone their wedding plans over religious issues.

The delay, according to reports, is triggered by the fact that Isla has found it hard to convert to Cohen's faith of Judaism, which is applied strictly in the actor's family. A source close to the couple revealed, "Isla was supposed to spend her time after giving birth hard at work on her Torah studies, and that's gone far slower than expected."

News
>
Movie News
July 11, 2008 03:14:45 GMT

In support to the upcoming comedy "", Focus Features have brought forth a video clip of the movie's center musical piece, "Rock Me Sexy Jesus". What makes it even more special is that it is presented in a sing-along format enabling fans to double the fun.

Described to be a twisted "Grease" meets "Jesus Christ Superstar" musical interlude, "Rock Me Sexy Jesus" clip displays the scene in which Dana Marschz's drama students and himself perform this musical number during the stage play. In lights of typical video clip for a movie, the sing-along footage also let out scenes from the irreverent comedy.

News
>
Celebrity Gossip
July 11, 2008 02:40:43 GMT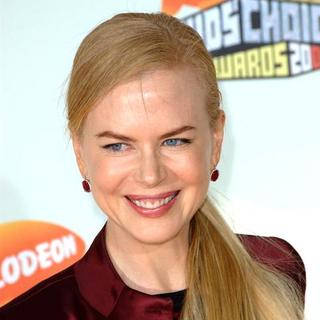 Gave birth to her first biological child, daughter Sunday Rose Kidman Urban earlier this week, has received "a room full of flowers" to congratulate her on the birth of her baby. Her then husband reportedly was among the first people who sent her flowers as a congratulation.

The actor is said to have sent enough flowers for the whole maternity ward as an expression of good wishes to her and her musician husband . Nicole "has had hundreds of bouquets of flowers from well-wishers," a source revealed to The Daily Mirror, adding that "Tom was one of the first people to get in touch and he sent her enough flowers to fill a room."

News
>
Movie News
July 11, 2008 02:32:56 GMT
After a long time awaiting, video game fans and movie lovers alike are finally presented with a look into John Moore's third-person shooter video game adaptation through its first trailer. The dark-toned video footage really provides glimpses of what to expect from this upcoming action drama thriller entitled "".

Explosive and bloody, the trailer begins with a shot of a man drowned into the depth of an icy river accompanied with a voice over explaining that the riverbed is infested with criminal's dead bodies. It then continues to display compilation of clips with brief explanation of how dangerous the titular character is. First half of the short trailer exposes the drama, while the second half highlighted on the full-pack action sequences.

News
>
Movie News
July 11, 2008 01:56:51 GMT
When the list of trailers attached to the theatrical screening of "" was released earlier, "Harry Potter" fans were left disappointed by the fact that the upcoming superhero flick won't show the teaser of the highly anticipated "". But, the updated report has surely brought a much better news.

According to SnitchSeeker.com, IMAX has unearthed to a fan that during the opening of "Dark Knight" starting July 18, moviegoers will be presented with a snippet to the teaser trailer of the latest Harry Potter saga. Part of the e-mail sent to the fan read, "There will be a SHORT, 15 second trailer for Harry Potter and the Half Blood Prince prior to The Dark Knight. Regards, IMAX Corporation." Whether the report holds some truth or not has yet to be confirmed by Warner Bros. Pictures.

News
>
Celebrity Gossip
July 10, 2008 09:38:01 GMT

Rumor has it that is pregnant with her second child with actor husband . Amidst heavy rumors on that matter, the National Enquirer claimed the actress is set to give birth next year.

"A few days before the Fourth of July, Jen began calling close pals with the news that she was pregnant again. Jen said she's three months along - and she and Ben are ecstatic," a source told the tabloid. "She and Ben are still deciding whether they'll ask the sex of the child," the source added.

News
>
Music News
July 10, 2008 09:21:25 GMT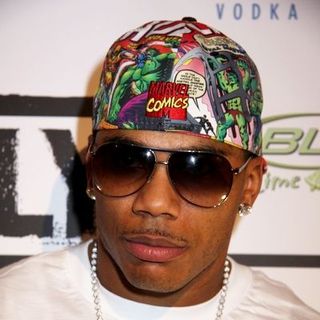 A new song from that will be on his upcoming album "" has just streamed earlier this week. The new track which features the rapper's collaboration with R 'n' B superstar is being titled "Long Night".

It is still unclear whether this song will be set as the fourth single outed from Nelly's upcoming LP. Previously, in a bid to promote "Brass Knuckles", the rapper has already spawned "Party People", "Body On Me" and "Stepped On My Js".

News
>
Celebrity Gossip
July 10, 2008 08:55:56 GMT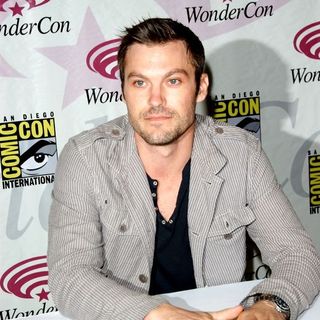 Despite rumors to the contrary, has insisted that he and his actress fiancee are still very much together. Pouring cold water to the persistent false reports, the actor stated that the love he and the hottie share is "solid".

To TV Guide Brian did admit that he and Fox "have more time away from each other right now than we'd like" due to their hectic schedules. Though so, "We're solid" he said further, adding that "We've lived together for three years. We have tattoos of each other's names."

News
>
Movie News
July 10, 2008 08:46:02 GMT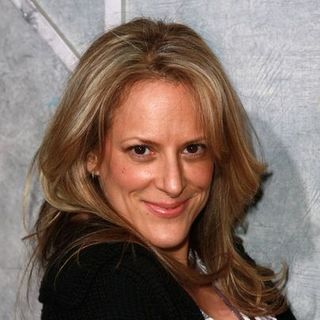 Choreographer-turned-director Anne Fletcher has a new project under her sleeves. After delivering a dance film "" and romantic comedy "", the 42-year-old has been brought in to helm a new dance comedy movie for Walt Disney Pictures entitled "".

For the flick, Fletcher will be working using the script written by "Not Another Teen Movie" scribbler Mike Bender. She also will team up with Adam Shankman and Jennifer Gibgot who serve as producers. This project will mark Fletcher's yet another project with Shankman. Previously, she has worked with him in "The Wedding Planner", "Bringing Down the House", "", "Step Up" and "".

News
>
Music News
July 10, 2008 08:42:21 GMT

A second version of 's music video for their single "Lolli Lolli(Pop That Body)" has just premiered on July 9 via BET. Unlike the first clip, that was directed by Dale "Rage" Resteghini, the new version was being helmed by Commissioner Gordon and Jonas Morals.

Not only having different director, the concept of the second version clip is also very far from the original one. If the first video features lots of female models accompanying Three 6, the second sees the rap group being the judge of a break dance contest.

News
>
Movie News
July 10, 2008 08:11:21 GMT

The hype around the upcoming musical comedy "" has been definitely brought back. After Universal Pictures released a slew of the film's earlier, a behind-the-scene video has also been unleashed. The over than two minutes video is being released via Reelz Channel.

Through it, viewers can learn more about the movie inspired from 's songs. The compilation of clips contains footages from ABBA's performances back in the '70s and '80s and from the West End musical the film is based on. It also let out commentary from some of the film's stars, including , and , as well as the shooting of several scenes.

News
>
Music News
July 10, 2008 07:36:26 GMT
Reunited boyband have already premiered their music video for "Summertime", the group are giving their fans an inside look of the new clip's making via their . The launching of the behind the scene video was aimed to give their fans a closer look at the things that happened during the making of "Summertime".

The new behind the scene footage that has just been released is being labeled as the first part. The group have confirmed that there will be more footages to be dropped prior to their upcoming album's release on September 2.

News
>
Movie News
July 10, 2008 07:35:51 GMT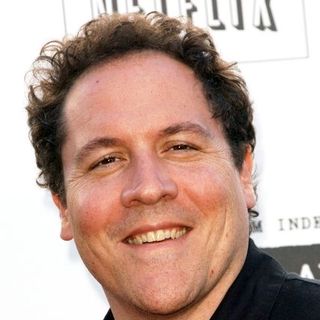 For months after Marvel Entertainment's announcement of "" release date, "" director Jon Favreau was left uncertain of his fate with the second film. But, it seems that he won't be wondering any longer. In the latest news regarding the sequel, it is said that the studio has finally reached a deal with the "" director.

By that, it means that the filmmaker who is also credited as actor will be back to helm "IM2". Nevertheless, official announcement over the matter hasn't been released yet. Nikki Finke of the Deadline Hollywood Daily was the first to break this news. Noting further on the signing of Favreau, she wrote that "Marvel Studios boss David Maisel was quick to put out a 'definitely' richer offer to Favreau".

News
>
Celebrity Gossip
July 10, 2008 06:55:41 GMT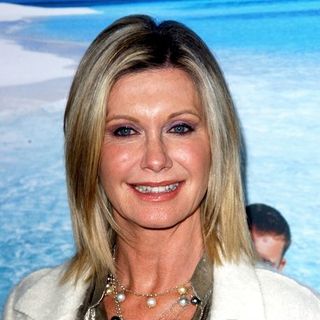 Second time maybe is a charm for . The actress, singer, and songwriter has married for the second time in a surprise ceremony last week.

Newton-John, 59, wed 49-year-old American entrepreneur John Easterling at her home in Malibu, California, The Daily Telegraph reported. Guests who were invited to the nuptials thought they were attending a Fourth of July Independence Day barbecue.