News
>
Celebrity Gossip
June 25, 2008 03:27:36 GMT
Want a piece of ? Yes you can. The leather jacket the actress wore in the action, sci-fi flick "" is put on sale.

The jacket, which is described as "black leather, in extra small, with a diagonal front zipper and tassles on the zipper pulls," is on sale at . The bidding for the stuff starts Tuesday, June 24.

News
>
Movie News
June 25, 2008 03:05:10 GMT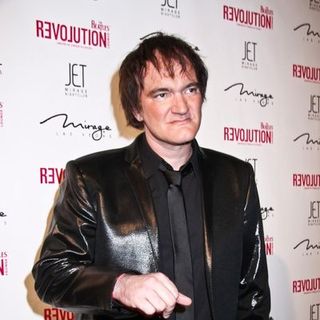 Contrary to what has been reported earlier about Quentin Tarantino's latest feature film project, "" won't be a period film. Revealing that he has finished scripting for the action drama, the notable filmmaker rejected the idea that this movie will be a period film when talking to BBC News when he attended the Provincetown Film Festival to receive a special Filmmaker on the Edge award.

Commenting on the matter, the man behind the success of 1994's "Pulp Fiction" confessed that though the action drama will be set during the World War II event, he doesn't want it to have the feeling like a period film, instead he is looking forward to modernize it. "I don't want it to feel like a period film. I want it to feel current. I want it to feel right now," explained the 45-year-old. "One of the things I have to battle against is 30 years of Nazi-occupation TV movies where we've all seen the big streets and the vintage cars and the Swastikas, and we've just seen that ad nauseum. This is a modern, in-your-face movie. This is not a TV movie period piece."

News
>
Celebrity Gossip
June 25, 2008 02:59:18 GMT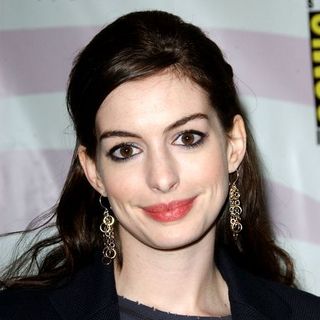 Raffaello Follieri, an Italian businessman who's well known as the longtime boyfriend of Hollywood movie actress , was arrested on Tuesday, June 24 for fraud, money laundering and conspiracy to commit wire fraud. The multimillionaire real estate developer appeared in court later that day and was placed under home detention, with an electronic monitoring device and may only leave his apartment for legal, medical or religious reasons. His bail is set for $21 million.

Follieri is accused of falsely telling an investor that he had been appointed as the chief financial officer of the Vatican with the intention to obtain properties of the Catholic church in the United States at a substantial discount to fair market value. Worse, he and other suspected investors were also accused to have spent up to $6 million from investors, much of it on a lavish lifestyle, including privately chartered jet travel with his then girlfriend Hathaway and others, expensive meals and clothing and a posh Manhattan apartment.

News
>
Music News
June 25, 2008 02:36:48 GMT
The annual BET Awards has announced its early winners this year that include among others, "With You" crooner who grabbed the first handed award, Best Male R 'n' B Artist. The 19-year-old who was seated next to his rumored girlfriend stood up to take the prize and said on his acceptance speech, thanking "my mom, God, everybody. If I leave y'all out, I'm sorry."

who was a no-show was given the Best Female Hip-Hop Artist, beating , , and Kid Sister along the way. Best New Artist was handed to while Male Athlete of the Year belonged to basketball star . The list of winners are still halfway to be announced and the highly-anticipated performance of on his smash hit "Lollipop" will close the night. Veteran musician will be given BET's Lifetime Achievement Award and is slated to receive Humanitarian Award for his effort in Listen Up Foundation.

News
>
Music News
June 25, 2008 02:30:41 GMT

The new music video from has been premiered on June 24 at the pre-gala of the 2008 BET Awards. The new clip was being directed by Chris Robinson and was shot for her first single "Spotlight".

The video starts with Jennifer making a phone call and started singing the song tunes on her room. After that the scenes continue with the singer dressing up in a black leather jacket and going straight to a club to meet her boyfriend.

News
>
Movie News
June 25, 2008 02:11:48 GMT

What if one day you get a phone call from a person you don't know telling you what you should do? And everything she says "going to happen" happens, would you listen to her and follow her order? This is exactly what Jerry Shaw and Rachel Holloman experience in the fast-paced drama thriller "" and the newly released trailer from Paramount/DreamWorks reveal how the two have no choice but to follow the order.

Giving a race-against-time compilation of clips, the brand new trailer helps viewers who have seen the earlier released to get a deeper look into the movie and understand what the characters are going through. The intense video footage also lets out for the first time 's character, Rachel, and tells her part of the story. Additionally, viewers can learn how the two framed main characters meet each other and work together in dealing with the trouble they are in.

News
>
Celebrity Gossip
June 25, 2008 02:11:20 GMT
is being treated for psychological issues, her publicist has confirmed. The actress, well known for her starring role as Amanda Woodward in TV series "Melrose Place", is treated at an undisclosed psychological treatment facility in Arizona for what is claimed as "anxiety and depression."

"She requested an in-depth evaluation of her medication and entered into a medical facility for proper diagnosis and treatment," Locklear's representative Cece Yorke said in a statement Tuesday, June 24. "This is a confidential medical matter and no further statement will be released."

News
>
Movie News
June 24, 2008 09:49:36 GMT

When a highly anticipated film like "" is getting a special screening time in front of selected audience, it is bound to happen that soon after the footages shown leaked out. After the screening of the "X-Files" sequel during the 2008 Los Angeles Film Festival, two bootleg clips can now be enjoyed by fans everywhere.

Since the clips are said to be taped using cellphone camera, the quality of the two extended clips aren't good but still watchable. The first clip focuses on the search of the missing woman's body by the FBI. It helps to explain some of the footages outed in the earlier and pretty much intense. The second clip displays the argument between Mulder and Scully after Mulder tries to dig up some information from Father Joe, the priest who helps the FBI in finding the body of a missing woman.

News
>
Music News
June 24, 2008 08:46:06 GMT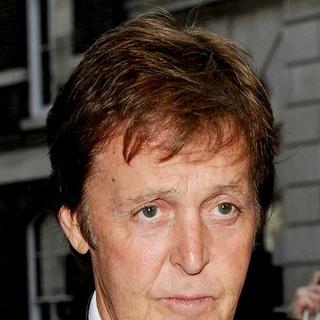 Before being released for digital format via iTunes, ' rare music catalog reportedly will set to be spawned for video games first. According to the latest reports the legendary band's representatives are currently in talks with the creators of "Rock Band" and "Guitar Hero" for the rights to use the English band's songs on those games.

For "Guitar Hero", which is being produced by Activision, if the deal goes through it's very likely that they are releasing an exclusive Beatles edition for the game as they have already done it with , in "Guitar Hero: Aerosmith". Meanwhile, for "Rock Band" which is being created by MTV Games, offers a different approach for gamers as it allows players to download a full album of the musicians on their game list.

News
>
Movie News
June 24, 2008 08:41:40 GMT

Months after the fourth installment of the street car racing movie got its official title, fans are given a special treat with first look into it. On Monday, June 23, Universal Pictures have debuted three official photos from their latest action movie, "".

Posted in an article by USA Today, the three pictures seem to be focused on 's character, Dom Toretto since all three images contain the ex-con. While two of the photos do not show any action happening in the film, the other one displays Toretto driving in the opposite direction of a moving tank truck trying to reach for a woman who is clinging to the back of the truck. The images can be seen below as well as on the news' photo.

News
>
Celebrity Gossip
June 24, 2008 08:31:49 GMT

is hitting the down low once again. The rap artist was arrested in Miami on Monday, June 23 for not having a valid driver's license.

DMX, whose real name is Earl Simmons, was picked up at about 1:30 P.M. Monday on an arrest warrant for not having a valid driver's license. He was later on taken to Turner Guilford Knight Correctional Institute, where a spokeswoman said he remained behind bars until at about 5:30 P.M. His bond, according to reports, is set at $500.

News
>
Celebrity Gossip
June 24, 2008 08:16:55 GMT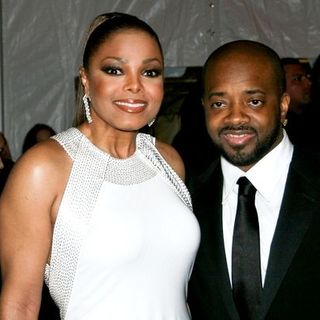 Much contrary to his longtime lover who publicly revealed that she was "allergic to marriage", is keen to have a family with her. The record producer and rapper says that he and Janet are ready to have a baby once she completes her Rock With U World Tour.

Was asked by People magazine at a dinner party hosted by New Era and Belvedere Vodka at West Hollywood's STK restaurant Sunday, June 22, if he's imminently ready for baby, Dupri said "Yeah, soon. Right after the tour." Apparently is so excited to start a family with Janet, the music mogul went on telling the publication he doesn't have any preference when it comes to the sex of the baby.

News
>
Movie News
June 24, 2008 08:00:05 GMT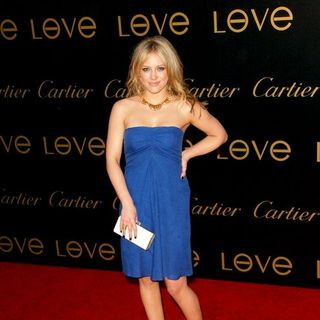 Credited as a successful young actress/singer, was last seen burning up the big screen by dancing seductively with a scorpion in her pants in the limited release of dark political satire film "". Still, before her fans can forget her alluring performance in that movie, she has taken yet another seducing movie role in "".

For the new comedy film by Michael and Mark Polish, the 20-year-old has been signed to play Shasta O'Neil, a sexy high school senior who flirts with the main character and invites him to her prom night party. With her joining the cast, it means that the former "Lizzie McGuire" star will team up with , Mark Polish, , and for the Prohibition Pictures' flick.

News
>
Music News
June 24, 2008 07:33:05 GMT
Having yet a positive comment regarding her musical project, decided to take another shot by releasing a new single. Heidi's new single which was spawned for the first time on Us.Magazine.com on June 23, is being titled "Fashion".

The MTV reality series "The Hills" star seems eager to get into the music industry as the new single is the fifth that has already been dropped to public. Previously, Heidi has already released, "Body Language", "Touch Me", "Higher" and "No More" but the two official singles from her were "Higher" and "No More".

News
>
Celebrity Gossip
June 24, 2008 07:28:34 GMT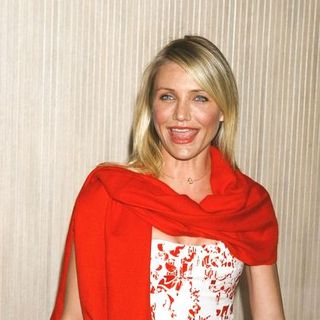 Tends to be very coy about her private life, especially her love life, was caught on camera kissing her new boyfriend Paul Sculfor. The pair were photographed hugging and kissing over the weekend.

Diaz and Sculfor, who's a model, started seeing each other earlier this month when they were spotted having a dinner date at Santa Monica's Il Ristorante di Giorgio Baldi way back on June 1. They, as said by an eyewitness, "looked really flirty."