News
>
Movie News
April 22, 2008 09:25:13 GMT

For those who cannot wait to see the upcoming comedy "", nine new clips of the Universal Pictures' film are available below. The series of clips takes various time to be viewed, the shortest runs exactly half a minute and the longest lasts up to nearly a minute. Most of them focus on the conflicting characters of the two leading ladies and the comical situations they resulted.

While the first and second clips give out the background story, clip #3 to the last one show the head-budding between and 's characters, Kate Holbrook and Angie Ostrowiski. Clip #1 screens the meeting between Hobrook and the head of the surrogate center played by . Additionally, the second clip accentuates on the meeting of Holbrook with Ostrowiski's sluggish husband.

News
>
Celebrity Gossip
April 22, 2008 09:06:24 GMT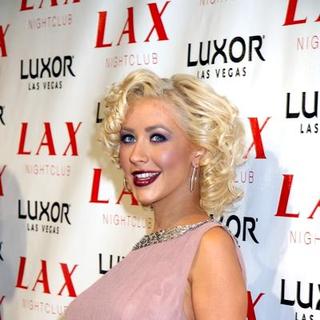 Quickly back into shape post giving birth to her son Max Liron Bratman on January 12, has been chosen as one of People en Espanol's 50 Most Beautiful 2008. That's the reason why the singing sensation becomes one of the cover girls for the publication's latest issue.

Graces the cover of People en Espanol's 50 Most Beautiful special, Christina is seen wearing a pink long-dress and donning her usual thick make-up with a dark-red lipstick. "I love Latin culture. It's fire and passion, and I definitely want to instill that in my son," so she told the publication.

News
>
Music News
April 22, 2008 08:23:03 GMT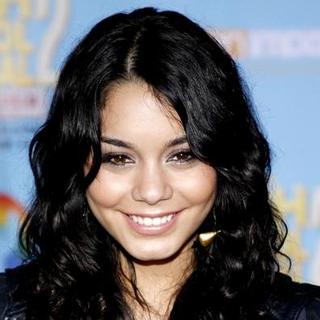 is set to leave her Disney image on her new music album. The "" star plans her upcoming album to be more adult than her current teen heartthrob image.

Vanessa herself confirmed that it will be a more grown-up album saying, "It's definitely more grown-up. But not to the point where I'm singing, 'I'm so hot! I'm so hot! Boys want me. I'm so hot!" Her upcoming album is to be titled "" and planned for release on June 24, 2008.

News
>
Music News
April 22, 2008 08:20:31 GMT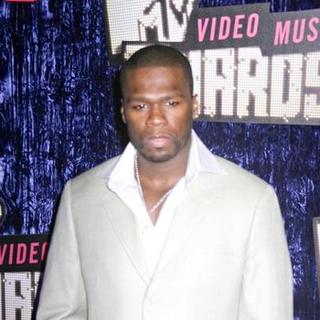 Having the same release date with his group 's album, decides to push back the release for 's new album "" Both albums were schedule to be released on June 24, but 50 decides to hold back Game's album rather than his group's "Terminate on Sight".

The rapper and producer confirmed his plan to push back the west coast rapper's new album to the press saying, "I'mma wait a little, then I'm just gonna push his album back." 50 also declined that the push back was because he fears that "L.A.X" will compete with the Unit's album. "I don't think there's anyone that would legitimately look at him like it's a competition, him versus G-Unit. It just doesn't make sense. I make money every time he releases an album. He signed a five-album deal. He's only on album three," said 50.

News
>
Celebrity Gossip
April 22, 2008 08:11:57 GMT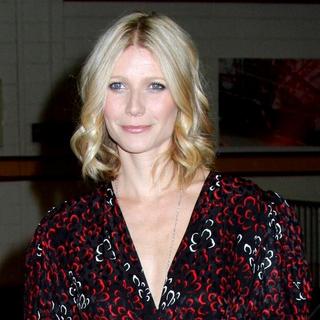 Is a macrobiotic enthusiast, has made a big donation to the Food Bank for New York City. The actress and mother of two has donated $75,000 of her own money to the organization as she attended a benefit for it over the weekend.

Gwyneth was an honoree at a star-studded benefit for the organization held on Saturday, April 19. During the event she was quoted as telling guests, "I've been thinking about all the crap my children have and how much food we throw away. We have to do better."

News
>
Movie News
April 22, 2008 08:10:39 GMT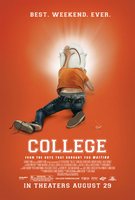 A new teenage comedy film starring "" star and former American Idol contestant Kevin Covais, "", has revealed its first official trailer. The nearly two-and-a-half minutes video footage showcases glimpses of the college life experienced by the three high school seniors over the weekend.

Opened with a canteen talk between the three leading characters and one of their friends, the trailer then continues with the footage showing the campus life in Fieldmont University with the background explanation provided by the narrator. Further, the camera follows a white car which the three high school friends use to drive them to the place.

News
>
Celebrity Gossip
April 22, 2008 07:29:19 GMT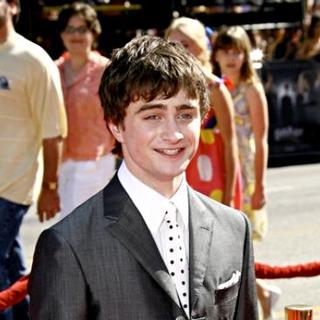 It appears that has found his new flame post his split from Laura O'Toole early this year. The British movie star has fallen for an Australian young lady, identified as Cassi McKay, during their brief meeting at last year AFI awards.

Radcliffe and McKay were introduced to one another by singer David Campbell, it's been claimed. They first met during the awards event where she happened to be among the musicians to perform at the event. They had a "two-minute chat" and even posed for photographs.

News
>
Movie News
April 22, 2008 07:22:30 GMT
Though many claimed that "" trailer as well as its soundtrack provided Indy's lovers with the action adventure movie's spoiler, a new report claims to have a more detailed information on the plot details. The MySpace's fansite dedicated to the fourth installment of the Indiana Jones adventure series has posted the so-called story line of the Paramount Picture's film.

Noting that the spoiler was leaked from at The Raider.net, the Indy's fansite suggested that it came from the film's official press kit. On the story, it is said that this time Indiana Jones' adventure starts in the desert Southwest at the time of Cold War in 1957. Though barely managed to escape from Soviet agents' capture, Indy didn't got a warm welcome home as he finds out that he is in the brink of losing his job on Marshall College.

News
>
Music News
April 22, 2008 07:15:58 GMT

Rapper Bun B has just premiered his new music video for his single titled "That's Gangsta" on April 21, 2008. The video which was directed by Mr. Boomtown, also features reggae singer who also worked with him on the single.

The single itself was the first single from his upcoming second solo album "". So far, "That's Gangsta" managed to peak at #92 on Billboard Hot R&B/Hip-Hop Songs chart.

News
>
Music News
April 22, 2008 06:52:58 GMT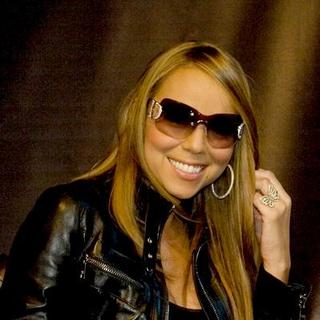 Having just released her second single "Bye Bye" through radio stations in the U.S. on April 7, already plans to release her third single. Mariah has confirmed that the third single she has picked for a release will be "Love Story". She confirmed the news in an interview with New York Hot 97 radio station on Monday 21.

Moreover, the pop diva also revealed that just like her upcoming video "Bye Bye", which is yet to be premiered, the video for "Love Story" will also feature . Both of the singles were taken from Mariah's latest album "" which has just been released on April 15.

News
>
Movie News
April 22, 2008 06:21:31 GMT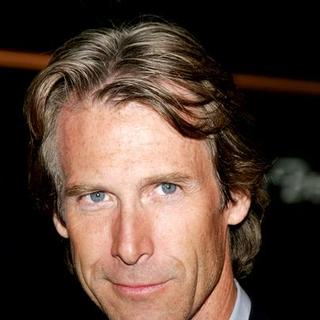 In response to the circulating rumors surrounding the development of "Transformers: Revenge of the Fallen", director Michael Bay has posted a rather upsetting message to the action film's fans. The helmer of "Bad Boys" film series stated in his website forum "" that all the things reported earlier regarding the Paramount Picture's film are false, except about the shooting location.

Though Bay didn't give detailed information on the fake news, he dished all the reports, including the appearing of Constructicons. On the matter, he simply noted, "Sorry everyone, everything you are reading (other then we are shooting in Philly) is false. We are going to give so much disinformation on this film to confuse everyone."

News
>
Music News
April 22, 2008 04:39:22 GMT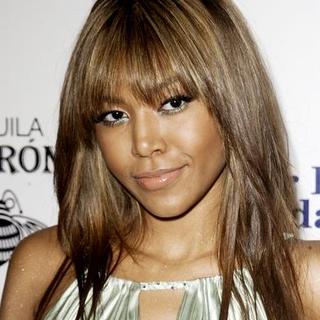 R&B Singer reportedly has split up with her label Columbia Records. The news surfaces after the singer's name has been removed from the label's artists roster.

The rumors of Amerie's break up with her label has been going since late 2007 and now after her name is out of Columbia's list, the news seems to be right. Moreover, reports claim that the R&B crooner's disputes with her label started because her third album "" was never officially released for the U.S. market, despite having been critically acclaimed and had a success in Europe.

News
>
Movie News
April 22, 2008 04:32:22 GMT

Though the forthcoming film "" has yet to be opened for the public view, the Wachowski brothers has allegedly been prepared for the sequel. The speculation of the issue has been brought up by one of the car racing film's producers, Joel Silver, in an interview.

At the press junket for "Racer" on Saturday, April 19, Silver opened up to Collider.com that the filmmakers behind the Warner Bros. Pictures' tidbit have jotted down ideas for a movie follow-up if it is possible. "Look, they have a great story idea for a sequel to this movie (Speed Racer), we have a great idea for a sequel if it makes sense to make it," revealed the "Matrix" series producer.

News
>
Celebrity Gossip
April 22, 2008 04:15:03 GMT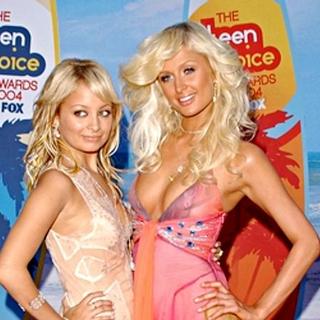 , apparently, can never have enough of the many publication she's received. Has just been praised by young actress as "a marketing genius," Paris arguably is, indeed, when it comes to making publicity for the sake of money. The celebrity socialite who is currently on tour with her rocker beau reportedly is planning a double wedding with her BFF and her baby's daddy Joel Madden.

Not without reason, but Paris is said to have been wanting it in order to boost sales of pictures from the wedding as she's convinced she can bank millions off the photos. "She's doing it all for attention, as usual," said a friend of her. "It's a publicity stunt, just like everything else."

News
>
Movie News
April 22, 2008 03:51:12 GMT

Picking up a story that many career women nowadays could relate to, "" is setting its pace to be one of the great comedy movies. Sadly, some critics believe that the Universal Pictures' film perhaps could never be compared to Judd Apatow's films in the same genre. Noting that though it has what it takes to force a laughter out of the audience's mouths, it still falls short of being considered a fabulous movie.

Despite its effort in pairing up the two brilliant "Saturday Night Live" stars, and and supported them with other caliber actors and , this comedy film is still contemplated by Reuters as a movie that "never fully delivers". Adding to the critics, The Money Times commented that though the film is "not a washout", it will still leave moviegoers "feeling 'that could have been a fabulous movie!'" since though there are many cracking moments, it is not lasting until the end.