News
>
Music News
September 06, 2008 03:48:54 GMT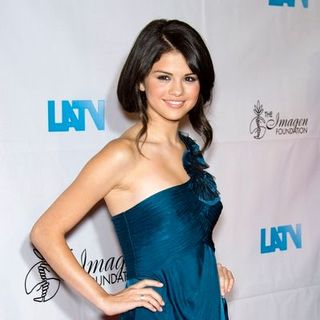 In a recent interview, reveals that one of her favorite songs in her upcoming debut album is inspired by someone special that she has a crush on. "My favorite song that I've written is called 'I'm Sorry'," she says. "It's about a boy I kind of fell for but he couldn't let his ex-girlfriend go, and it was really difficult."

Though Selena doesn't exactly name the boy in particular, referring to rumor saying that Nick Jonas of teen band sensation is assumed to start a romantic relationship with her, some then claim that the boy behind the inspiration is Nick. Instead of commenting on the issue, Selena says that the autobiographical lyrics are meant to encourage the boy to move forward. "The song is basically me saying that I'm sorry that it didn't work out or that she used to be who she was, but you have to let me in and you have to know that I'll do everything I can to make you happy and be the best I can be," she states.

News
>
Movie News
September 06, 2008 03:36:00 GMT

Following , an Australian trailer of 's upcoming comedy "" has come out. Unlike the teaser which focuses on the word 'Yes', the new video exposes what Carrey's character is saying yes to from learning Korean to road skating downhill.

Living an ordinary life, Carl Allen is seeking for thrill in his life. For that, he enters himself to a self-help program which principle is to say yes to everything and anything. Though reluctant of doing so initially, he slowly grabs the idea and sees his life being transformed in amazing and unexpected ways. But, soon he discovers that his new life principle has its own drawbacks.

News
>
TV News
September 06, 2008 03:10:58 GMT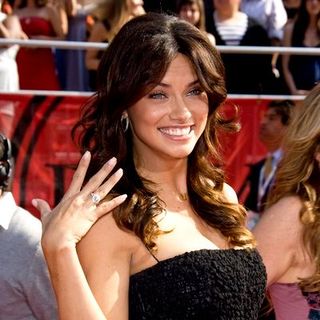 A huge fan of "", supermodel lands a guest spot on the ABC television series' third season. According to People, the Victoria's Secret angel will be featured on an episode which will be shot next week, playing as herself.

"Adriana has always been a huge fan of Ugly Betty and is thrilled for the opportunity to make a guest star appearance," her rep Liza Anderson said. Her character will appear in time of Mode's "sizzling hot issue" where she becomes the model. She will also work with titular character Betty Suarez () on the cover story that discusses the use of fictional fruit called "tico berry" to boost one's sexiness.

News
>
Movie News
September 06, 2008 02:56:43 GMT

The first trailer to Dimension Films latest drama comedy, "", has arrived. Focusing on revealing the dynamic between and , the trailer highlights on two estranged backup soul-singers, Louis and Floyd, as they travel across the country together once again, experiencing misadventures and reliving the pain of betrayal along the way.

Telling the reunion story of the two remaining members from the popular 70's soul band, The Real Deal, "Soul Men" centers on Floyd Henderson, a retired business man, and Louis Hinds, an ex-convict. When the two find out that their band's lead singer Marcus Hook has recently passed away, they decide to make a musical tribute for their late friend. Taking a road trip to the Apollo Theater for the cause, the estranged duo soon falls into a series of adventures that forced them to realize that they still have the music in them.

News
>
Music News
September 06, 2008 02:51:04 GMT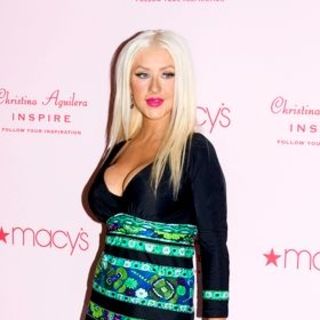 Following the announcement that her greatest hits called "" will be exclusively stored through giant retailer Target, previews her upcoming compilation album by releasing one of the new tracks on . Another new material that has been confirmed to appear in the album is a song titled "Dynamite", which will be dropped in matter of days.

Containing four of the pop star's number-one hits, including "Genie in the Bottle", "Come on Over (All I Want Is You)", "What a Girl Wants", and a remake of "Lady Marmalade", a song which features , , and , the album will be available for purchase on November 11. However, fans can start pre-ordering it beginning on September 30 via .

News
>
Celebrity Gossip
September 06, 2008 02:36:32 GMT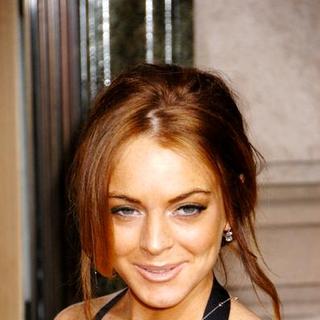 has turned down the chance to bare her flesh in men's magazine Playboy. She was approached to do an eight-page topless Playboy spread for the magazine's 55th anniversary issue in January and offered a $700,000 payment. She, however, turned it down.

Lindsay, who recreated 's final nude photo-shoot for New York Magazine's February 25, 2008 issue, was persuaded to do a tribute to '60s sex kitten Ann-Margret and her film "Kitten with a Whip." Though the film is one of her favorites, there wasn't any nudity in it.

News
>
Celebrity Gossip
September 06, 2008 02:34:26 GMT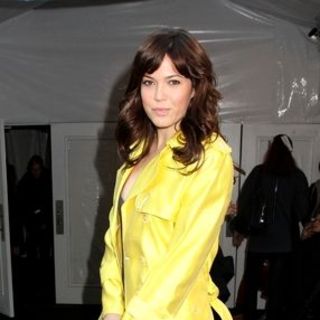 Breaking up with her latest boyfriend , just doesn't want to stay single any longer as she's scored herself a new boyfriend. She, as reported by In Touch Weekly, is dating an artist named Andre.

The magazine cited a source as saying that Moore and Andre first met at a party two months ago. They have since become close to one another.

News
>
Movie News
September 06, 2008 02:15:06 GMT

Nikki Finke of Deadline Hollywood Daily has reported that director Sam Raimi and "" leading man will be returning to their roles in "". In her latest report on the fourth installment of the web-slinging superhero, she noted that Sony Pictures have signed them both in.

If the story were indeed true, it is most likely that the director-and-actor duo are going to be involved in the back-to-back shooting of "Spider-Man 4" and "Spider-Man 5" since Sony are looking on the possibility to shoot them simultaneously seeing its cost effective factor and the difficulty to bring the team back together again.

News
>
Music News
September 06, 2008 02:12:26 GMT

In collaboration with Alfamega, and his New Orleans-based rap group The Chopper City Boyz premiere a music video in support of their new single called "Keep It Real". Following the video release, their album "Life in the Concrete Jungle" which carries the tune, is scheduled to come out on September 16.

The music video is shot in a black and white background and shows the gang rapping the verses with Alfamega in a super-sized live concert. Some scenes also capture the rappers doing some photo shoots with their fans while some others show their press conference.

News
>
Celebrity Gossip
September 06, 2008 01:56:24 GMT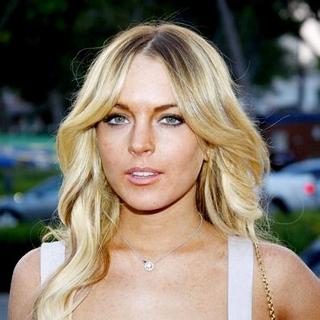 Being photographed kissing, it appears that and Samantha Ronson have finally come out of the closet, letting the public know that they indeed are a couple. The long-rumored lesbian lovers were photographed locking lips on the street in New York City on Friday, September 5.

It is reported that Lindsay and Samantha enjoyed a shopping trip in the Soho district that day before they later on were snapped kissing outside the Mercer Hotel. The DJ then was also seen visiting the actress during a shooting for a cameo in "."

News
>
TV News
September 05, 2008 09:55:51 GMT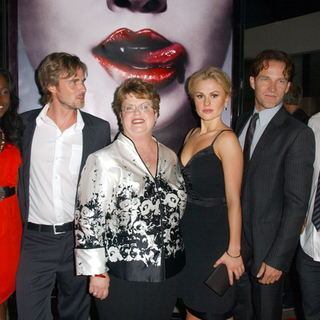 Presenting their latest novel adaptation for television series, HBO rolled down a blood red carpet in front of The Cinerama Dome in Hollywood to celebrate the L.A. premiere of "". The special first screening event was held on Wednesday, September 4, three days before the series will be aired for the first time on September 7.

The evening celebration saw mostly the stars of the series that include , , , , Jim Parrack, and . Aside from the stars, series creator Alan Ball and Southern Vampire Mysteries books author Charlaine Harris were also in attendance.

News
>
Celebrity Gossip
September 05, 2008 09:55:41 GMT
and have been dating for months, but the socialite admits that she's in no rush to wed him, nor does she want to have kids with him for the time being. Being asked by Hollyscoop on both issues, the beauty claimed she and Reggie won't wed anytime soon and they would have kids only after marriage.

"Not right now," so she said on the red carpet Wednesday night, September 3 at the 944 magazine's two year anniversary party about a possible wedding in the near future. "I'm just gonna focus on '' and '' and he's just gonna focus on his season."

News
>
TV News
September 05, 2008 09:41:52 GMT
Another batch of presenters are announced in anticipation of the upcoming Primetime Emmy Awards. Among the new names lined-up for the TV appreciation event are "" star , TV host , and of "".

On top of all the names mentioned, there will also be paired appearances by comedians and Don Rickles as well as TV stars and . The latter couple had been tapped to announce of the awards back in July.

News
>
Movie News
September 05, 2008 09:23:21 GMT
Drama thriller "" has just lost one of its star players with 's departure. The 65-year-old bailed out from the adaptation movie days after he arrives on the set in Massachusetts due to creative differences. On his sudden change of heart, his spokesman explained, "Sometimes things don't work out; it's called creative differences."

In the movie, De Niro has actually been signed to portray CIA officer Darius Jedburgh who is sent to clean up the evidence in the murder of a young woman. Because principal photography has been started since August 18, director Martin Campbell will have to settle with the shooting around De Niro's character until the filmmakers find his replacement.

News
>
Celebrity Gossip
September 05, 2008 09:16:27 GMT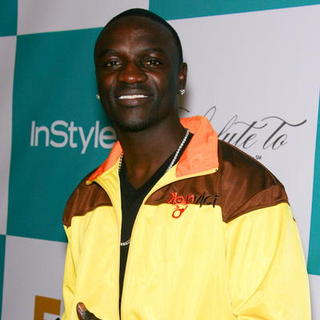 It's a second "fan-throwing" scandal for when he was caught on tape throwing two female concertgoers at a show. The incident happened during a packed show in Guyana, South America on Saturday, August 30.

The R'n'B artist was videotaped performing on stage in a black t-shirt and dark-colored jeans. Enthusiastically asking concertgoers to follow in his move, he even danced with one of his male fans onstage.