News
>
Music News
June 08, 2007 09:28:14 GMT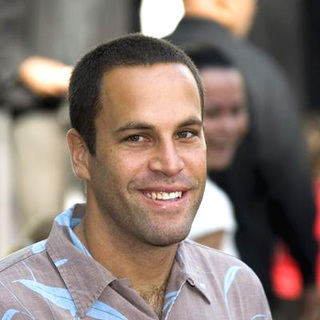 A sultry musician of his own, returns to the studio this year to gear an album perfect for chill out moments. The album that is planned to release early next year, is all about the people working behind it.

As a start the 32-years-old singer is backed up with bassist Merlo Podlewski and drummer Adam Topol who played significant roles in Johnson's previous chart-topping records. He also brings his "In Between Dreams Tour" opening act Zach Gill to contribute on the piano tune while gaining the partnership from producer JP Plunier again. Johnson said, "We've been good friends ever since, JP and I have just been hanging out a lot this year, and I've been talking to JP a lot about these songs in particular."

News
>
Movie News
June 08, 2007 09:24:25 GMT
Moving forward on his way to break into major film industry, Julian Farino has been attached to helm "" which Paramount Pictures is setting up alongside Plan B Entertainment.

Already got Jay Reiss to pen the script, pic is an adaptation of A.J. Jacobs' upcoming nonfiction "The Year of Living Biblically: One Man's Humble Quest to Obey the Bible as Literally as Possible." For the book, Jacobs reportedly immersed himself in the rules of the Old and New Testament.

News
>
Movie News
June 08, 2007 09:00:20 GMT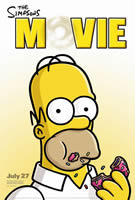 The fictional city of Springfield has been widely known to be the hometown of the world's family of comedy, none other than The Simpsons, but soon there will be the real-life version of it, thanks to USA Today.

Yes, in celebrating the coming of "" this summer, the 20th Century Fox has selected fourteen cities to compete to be the best "real-life" Springfield which will be determined based on the votes drawn from readers.

News
>
Movie News
June 08, 2007 08:29:39 GMT
This no doubt is such a rare treatment moviegoers will ever receive, especially for "Harry Potter" fans out there.

In the anticipation of the arrival of "", ABC Family wonderfully will screen never-before-seen clips from the highly-anticipated fantasy saga during the special airings of the first three films in the mega-hit franchise.

News
>
Celebrity Gossip
June 08, 2007 08:07:12 GMT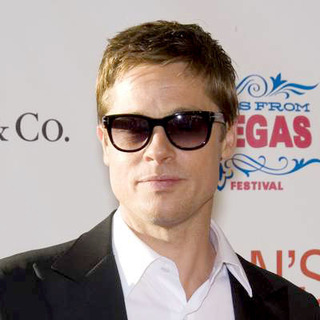 Is handsome, rich, and has a high rising acting career, does have everything that every man would envy. Good at acting, the actor and father of four has the "it" factor that makes him tops Life & Style's list of Hollywood's Top 10 Dads. Praised for "doing it all" for his kids, the hunk also is credited for "loving what he's doing for them". That's the reason why he's the No. 1 Dad after all.

Comes in 2nd place is the "" who's cited to not letting her daughter Ruby out of his sight. Senior actor is on the 3rd spot for "tying the knot with his kids." Violet's daddy is ranked 4th for making her laugh and becoming her "big Teddy Bear". Finishing the Top 5 is who once shared the spotlight with his "" co-star, son Jaden.

News
>
Music News
June 08, 2007 08:05:57 GMT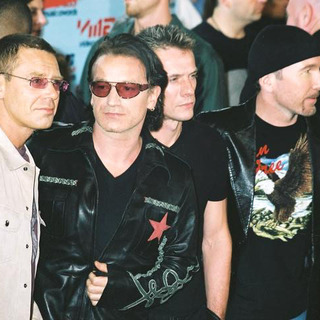 Not releasing any album since 2004's "", only increases the anticipation for new album through reunion with long time producers Brian Eno and Daniel Lanois.

The band has been working on the new material in Fez, Morrocco but still has no solid direction yet. Written on the band's official website, Bono revealed, "We have no plans for the music yet. We're just going to make it until we can't not put it out!"

News
>
Movie News
June 08, 2007 07:58:01 GMT

The cast list of "Fourth Installment of the Indiana Jones Adventures" is getting longer by now as the project's filmmakers have delightfully added Oscar nominee to join the already starry lineup consisting of , , , and , an official press release stated.

The next installment of the hit adventure franchise after 1989's "Indiana Jones and the Last Crusade", the picture marks the return of prominent filmmaker Steven Spielberg to the director's chair with George Lucas once more executive producing alongside Kathleen Kennedy. Shooting is due to begin June 18 this year using several locations globally, including New Haven, Connecticut and Los Angeles.

News
>
Music News
June 08, 2007 07:42:48 GMT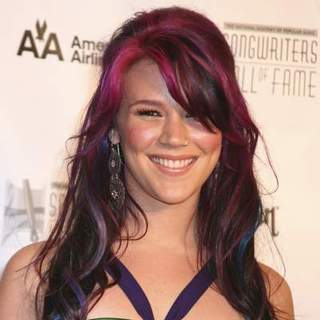 Canadian video awards event MuchMusic is not only inviting its native celebrities but also some from international league. British import will join the excitement along with actress and NHL star Sean Avery.

The three celebrities above will each present an award for the winners that will come out of nomination. Deciding to do this event "all or nothing", the organizers arranged Alxisonfire, , with Genuwine, and to take the stage as performers. They also have the nominated artists such as , and on the performers bill.

News
>
Celebrity Gossip
June 08, 2007 07:35:06 GMT
She's been kept very busy with her hectic filming schedules, not to mention doing her motherly duties. She does able to make it though, getting through it all and spends time to fulfill her social works. Already a UN Goodwill Ambassador, was honored for her philanthropic work by joining the Council on Foreign Relations (CFR), an influential and independent, nonpartisan foreign policy membership organization.

"Angelina Jolie is accomplished in her field and has demonstrated serious interest in issues such as Darfur, international education and refugees," says Lisa Shields, vice president of communications at CFR. "As such, her profile fits very well with other young professionals we've selected as the next generation of foreign policy leaders."

News
>
Movie News
June 08, 2007 07:29:24 GMT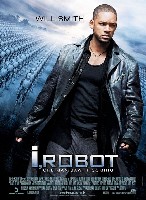 A surprising tidbit has come up from Collider.com's pit concerning the possibility of a follow-up to 20th Century Fox's 2004 sci-fi actioner "."

During an interview with "Star Trek" series writer Ronald D. Moore, the site has successfully dug bit info from the man that he is on work to pen the sequel to the movie. However, little is known about the project since Moore refused to give any plot details though he did remark that he was under the impression that the pic would be a bigger budget film and not just a direct-to-DVD production.

News
>
Celebrity Gossip
June 08, 2007 06:49:08 GMT
Richie Sambora is hitting the low key of his life as he's checked into rehab facility to treat a currently unknown substance abuse problem.

Sambora, guitarist for the renowned music act , entered an undisclosed treatment facility on Wednesday June 6th, his representative confirmed, saying "Richie Sambora has entered an undisclosed treatment facility in Los Angeles. He asks that you respect he and his family's privacy at this time."

News
>
Movie News
June 08, 2007 06:44:26 GMT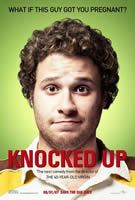 Just enjoying their initial success of "", director and the studio behind the new hit comedy are now facing a lawsuit placed by a Canadian journalist who alleged them for stealing her story in making the movie.

In her legal action against writer-director Judd Apatow and Universal Pictures, Rebecca Eckler strongly claims many similarities were found between the flick and her book "Knocked Up: Confessions of a Hip Mother-to-Be", published in the U.S. two years ago, that it is impossible to consider it a coincidence.

News
>
Music News
June 08, 2007 06:19:04 GMT
British pop rock act is confirmed to collaborate with "SexyBack" singer . The band that is still recognized as "The Eighties Band" will do a song titled "Night Runner" with JT.

The collaboration is not only between the two of them but also involves the hottest producer in town, plus his protégé Danja. Unlike JT who is doing only one song, Tim and Danja produce two other tracks "Skin Divers" and "Zooming In".

News
>
Celebrity Gossip
June 08, 2007 06:04:21 GMT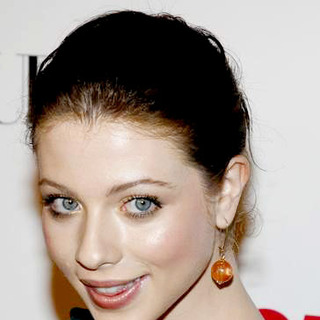 is single no more. The movie beauty reportedly has found a new love in Brandon Hirsch, a 26-years-old manager at New York City hot spot Butter.

Trachtenberg and Hirsch first stepped out as a couple on Friday night June 1st at concert at the Hard Rock Hotel, during which they were spotted kissing before then headed to Caesars' Palace's Pure Nightclub, dancing to tunes spun by DJ AM.

News
>
Music News
June 08, 2007 05:54:12 GMT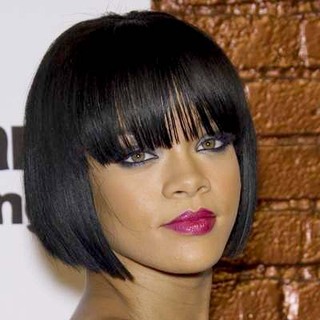 Billboard has expanded its franchise with the launch of Billboard Canadian Hot 100 on June 7. The single to take the honor being the first #1 hit on the chart is none other than 's "Umbrella".

The single featuring is placed on top and side by side with Canadian natives' singles such as 's "Say It Right", 's "Girlfriend" and 's "Everything" in the top 20 list.