News
>
TV News
November 04, 2008 06:48:32 GMT

Things got a little tense within the Waldorf clan when Blair finds out about her mother's romance to Cyrus Rose (guest star Wallace Shawn), and decides not to give her seal of approval. All new in "". Blair tries everything possible to make them break apart while, Cyrus' son Aaron keeps charming Serena.

However, as she leans closer, Serena finds out something about Aaron that threatens to end things just as they are getting really good. Meanwhile, Jenny moves in with Agnes as the friends move forward with their plans for a fashion line. Dan decides to win the trust of Bart Bass in order to learn more about the man and possibly write an expose on him for Vanity Fair, but things get heated after Chuck finds out the real reason Dan is spending so much time around his family.

News
>
Movie News
November 04, 2008 06:36:15 GMT

A brand new red band trailer of drama comedy "" has arrived. In courtesy of Coming Soon, the trailer is filled with sexual jokes and multiple uses of coarse words. Focusing on the outrageous side of the movie, it presents Louis and Floyd as The Real Deal in 1973, 1984 and 2008, and displays the bickering between the two all the way to the end.

Telling the reunion story of the two former backup soul singers, "Soul Men" follows and as Louis and Floyd, the remaining members of The Real Deal who haven't spoken to each other for the past 20 years. Contacted for a reunion concert in honor of their recently deceased lead singer, the bickering pair now have to travel across the country together and find a middle ground to bury the hatchet on a twenty-year-old grudge.

News
>
TV News
November 04, 2008 06:10:08 GMT

"", animated series that recently has been ended for further production by its airing network FOX, will probably have another place to get airing for future season. Variety has reported that there is a possibility for the animation sitcom moving to another network, which is none other than ABC.

A reliable source of FOX network says in a statement that at least there is one network showing an interest to take the series. ABC is the network which presumably will handle the show in relation to the network's upcoming project of producing animation comedy series entitled "The Goode Family".

News
>
Celebrity Gossip
November 04, 2008 05:13:52 GMT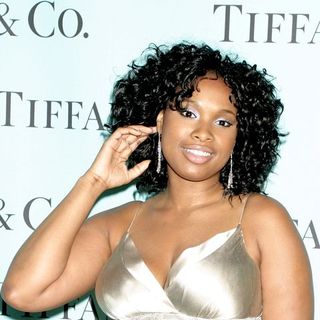 On Monday, November 3, finally said goodbye to her slain mother, brother and nephew as a private funeral service took place at the Apostolic Church of God in Chicago. Of the heartfelt service, Chicago Tribune reported that the 27-year-old singer/actress spent a few moments at each of the caskets, before gently touching her mother's body and leaning forward to kiss her.

Nearing the end of the three-hour service, Hudson's fellow season three "" alum, , took the stage and sang a rendition of gospel classic, "Your Grace and Mercy". During the performance, she walked into the aisle to take Hudson's hand and sang directly to her. Apart from Barrino, Chicago Mayor Richard Daley and Rev. Jesse Jackson were also among those who spoke at the service. After the service, a horse-drawn carriage led the procession to the cemetery at Oak Woods Cemetery on the South Side of Chicago.

News
>
Music News
November 04, 2008 04:15:23 GMT

A music video in accompaniment of 's cover of "The Winner Takes It All" has arrived. The video is shot during an event and features the vocal group's live on-stage performance.

"Winner Takes It All" is a 1980 song performed by Swedish pop group . The song, covered by Il Divo, is renamed "The Winner Takes It All (Va Todo Al Ganador)" and confirmed to appear on their new album "". Produced by Steve Mac, the effort will be released globally on November 10, except in the U.S. and Canada, where it is scheduled to be dropped on November 18, and in Japan on November 26.

News
>
TV News
November 04, 2008 04:04:05 GMT

The preview of "" next week's episode has arrived. This time the One Tree Hill residents will attend a USO concert at a Marine base that is produced by Peyton. Rock band are featured in the episode along with who plays her recurring role as young singer named Mia Catalano.

Haley has to take the stage again with the Enation band and struggles with stage fright. Meanwhile, off the concert, Lucas must deal with Peyton and Julian's romantic past while Brooke's relationship with Sam is threatened. Milicent is out to confront Mouth.

News
>
Movie News
November 04, 2008 03:59:22 GMT
The Weinstein Company have come out with a brand new trailer for "". Bringing viewers to the crazy and dangerous road trip the Star Wars ultimate fans going through to watch "Star Wars Episode I: The Phantom Menace" before the movie hits theaters, the video footage introduces the adventure as a suicide mission turned one ultimate road trip.

Revealing many before-seen footage from the film, the trailer begins by noting that George Lucas' Skywalker Ranch is among the most secure buildings in the world. It continues by showing a group of friends, who are die hard Star Wars fans, planning to break into it. Soon after, four of them fall into an adventurous trip which put them in some extremely funny situations, including an outrageous brawl with some hard-core Trekkies and a secret meeting with .

News
>
Music News
November 04, 2008 03:36:42 GMT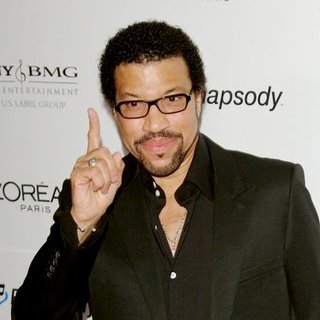 For his next installment, has signed rappers and as his collaborators. Both rappers will share writing credits with Richie on the follow-up to Richie's 2006 "" which has sold 444,000 copies in the United States, according to Nielsen SoundScan.

Richie's next project is titled "Just Go" and scheduled to hit the U.S. stores on February 17, 2009 under Island Records. Beside listing Akon and Ne-Yo, the forthcoming effort will also have contributions from Christopher "Tricky" Stewart, Stargate, Johnta Austin and .

News
>
Celebrity Gossip
November 04, 2008 03:29:16 GMT

On the December 2008 edition of Elle magazine, is not only featured on its cover but is also given an opportunity to shed all the false rumors off her through an interview. The American Idol winner talks among others issues on fame, her love life, and that 'other blond'.

There was a heavy rumor circulating back in October, saying that she dates Olympic medalist Michael Phelps. On this Carrie clarifies, "I swear on everything, on my job, on my house, my dog. That's how serious I am. It's all just a lie. Anytime any (media source) ever says 'a friend said,' or 'a close' whatever - no, they didn't! It's just made up. None of my friends would say anything. Ever. About anything!"

News
>
Movie News
November 04, 2008 03:09:09 GMT

The Best of Bond site for "The Best of Bond...James Bond" compilation album has been added with two more music videos. Exposing Bond movies' theme song of the 1981 "For Your Eyes Only" and the 1983 "Octopussy", the pair of clips features Sheena Easton's "For Your Eyes Only" and Rita Coolidge's "All Time High" in various formats and resolutions.

Prior to the posting of these two videos, the site has included three other music videos, "A View To A Kill" from , "GoldenEye" from and "The Living Daylights" from . While Easton and Coolidge's videos can be enjoyed below, the rest of the clips can be obtained through either or .

News
>
TV News
November 04, 2008 03:00:57 GMT

A sneak peek to the November 6 episode of "" has been given by The CW. The clip takes on the part when Dean and Sam comes to a girl's house to investigate on a huge teddy bear coming to life.

The Winchester brothers have to talk a little girl into letting them take a look at her teddy bear. Problem is, the toy has come to life after the girl wishes so in a magic well. This week, they will prevent a chaos from happening in a small town when a wishing well really makes people's wishes come true. Somebody wins lottery and the geek's town who always has failures in relationship with women, gets a really hot girlfriend. called "Wishful Thinking" has been released last week.

News
>
Celebrity Gossip
November 04, 2008 02:27:41 GMT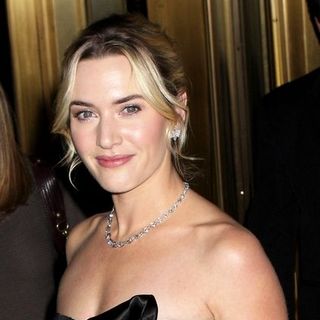 bares all for the December 2008 issue of Vanity Fair. She appears on the cover sitting and staring at the camera with only a white coat on and inside the magazine she channels the Deneuve character from Belle de Hour, where a housewife has a second job as a daytime prostitute. Pictures of her are taken among others by the famed photographer, Annie Leibovitz.

The actress who earned five Oscar nominations and became the youngest for the predicate, also gives a personal interview to the magazine, telling all from struggling with her weight as a teenager to living the live with her director husband Sam Mendes and to reuniting with her "Titanic" co-star in "". Winslet also takes on simple things like the what's behind her flawless skin, and being checked out by the moms at her kids' school.

News
>
Music News
November 04, 2008 02:17:18 GMT

have premiered a music video for 's theme song "Decode". Featuring the band's performance in a dense forest, the music video also has a few new bits from the movie.

In addition to seeing the main character of the movie, Edward Cullen, stopping a sliding car with his bare hand to save Isabella Swan, the footage also views Edward making a flash run through the trees while carrying Bella on his back. As it continues, a few new glimpses at Edward and Bella staring longingly at one another as well as what looks like to be a rescuing scene also appear.

News
>
TV News
November 03, 2008 09:53:08 GMT

Previous episode of "" featured Kitty and her husband Robert McCallister waiting for a birth mother. Next week in "Do You Believe in Magic?", Kitty's neurosis will cause McCallister's chance to adopt to be in danger.

As the title states, the episode will have something to do with magic and all this stuff. Saul does some magic trick, while Rebecca, Sarah, Kitty and Nora visit a fortune teller who predicts that there is a big chaos about to happen. Kevin's first day is an eyeopener to the reality of politics, and of respecting his new boss.

News
>
Movie News
November 03, 2008 09:49:30 GMT

Answering the speculations on the wrapping up of "" shooting, director Michael Bay's official website has come out with confirmation over the matter. In a posted message entitled on October 31, the administrator Nelson wrote simply, "As of this week, principal photography for Transformers: Revenge of the Fallen has ended."

Aside from sending congratulation to the director and filming crew for the completion of the shooting, no further detail is shared out. Still, "Revenge of the Fallen" will now fall into its post-production phase, meaning that Bay will have eight months to cut, splice and add effects to the action fantasy sequel before it hits the theaters.