News
>
Music News
September 17, 2008 02:57:05 GMT
In contrast of saying that "Womanizer" is the lead single for ' forthcoming album, a just-leaked song called "Candy From Strangers" is recently assumed to be the singer's first single in her highly-anticipated album. Entitled "", her upcoming sixth major studio effort is announced to come out on her birthday, December 2.

Speaking of Britney's project, her manager named Larry Rudolph says that her new materials are handled in the professional hands of powerhouse producers. "She's working with a team of top-notch producers and songwriters and we're very excited about what she's accomplished so far," Larry explains as saying.

News
>
Movie News
September 17, 2008 02:53:47 GMT

Universal Pictures have presented movie lovers with a brand new red band trailer of "". Unlike which focuses on introducing the two main characters as individuals, this restricted video previews Danny and Wheeler as friends stuck in the same situation and must rely on each other to get past the mentorship program given to them as punishment for their ill behavior.

Danny and Wheeler are energy drink company representatives. While sarcastic Danny works as the company spokesman, charming Wheeler takes the inspirational mascot part. Having a bad day with their job, they top it off by crashing a company truck on an energy drink-fueled bender causing them to choose either to go to jail or do 150 service hours of a mentorship program. Taking on what they believe to be the easiest way out from jail, they choose the latter and take on the 'Sturdy Wings' program to much of their surprise.

News
>
Celebrity Gossip
September 17, 2008 02:40:03 GMT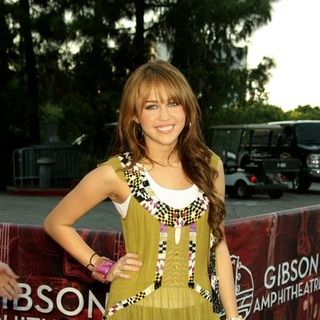 Much contrary to the mounting speculation, a representative and friend of deny she's dating underwear model , whom she's been spotted with during the weekend. Both her representative and friend insist she and Justin are just friends and nothing more.

Miley and Justin sparked dating rumors after they were seen walking hand-in-hand, heading for Sunday service at a church in Pasadena, California on September 14. The male model even was spotted later that day watching her performance at Disney's Concert for Hope.

News
>
TV News
September 17, 2008 02:36:16 GMT

Tonight (September 17), The CW will air the transformation segment of "" and a bunch of new clips from the episode has been given out. Focusing on one contestant named Clark, one of the clips shows the 19-year-old going through extreme makeover from a blond to a brunette.

Clark is given more volume with extensions and her hair is dyed dark brown. Another model, Isis is given straight weave, and she is featured on the second clip where the photo shoot takes place in Malibu. The third clip shows the models in the judging room, particularly when Elina is called forward.

News
>
Movie News
September 17, 2008 02:20:19 GMT

The month of horror is literally weeks away and with that in mind, a rare first look into forthcoming horror thriller "" is going to be debuted. Taking part in Universal Studios Hollywood's 2008 "Halloween Horror Night", the sneak peek will be presented as part of the theme park's unique "Terror Tram".

Set for the attendees riding along the "Terror Tram: The Nightmare Tour", the footage from Joe Johnston's classic 1941 horror reboot is said to be screened on the tram's LED screens towards the end of the ride. On the ride itself, it is noted that "Terror Tram" will take the attendees on an unforgettable experience that brings them from the studio's infamous landmarks, such as the Bates Motel and Psycho House, to the tortured landscape of "".

News
>
Celebrity Gossip
September 17, 2008 02:05:05 GMT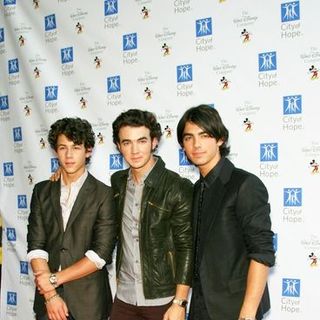 Shortly after stating that they have no problems having fans as their girlfriends, reveal their confidence that one day they would have their biggest fans as life partners. Reaching out to their fans through a post, titled "Ask Us Anything" on their their MySpace blog, the band answer questions about dating and touring that are asked more than others.

Responding to the question of "Would you ever date a fan? OR Have you ever dated someone who is not famous?", the brothers wrote "The answer is YES." They continued revealing, "We have already dated fans or girls that are not celebrities. In fact, we really like to believe that the girl we will spend our lives with will be our biggest 'fan.'"

News
>
Celebrity Gossip
September 16, 2008 09:56:53 GMT
has a run-in with the law yet again. He was arrested in Mississippi on Sunday, September 14 after involving in a dangerous high-speed chase through Hattiesburg.

According to various reports, officers tried to stop the car he was driving, a 2009 Dodge Challenger, for a routine traffic stop on I-59 North at 3:30 P.M. Sunday, but he ignored the officers' flashing lights and continued driving erratically, forcing the authorities to chase him. The rapper kept moving on until exiting the interstate. It was during the chase that his vehicle crashed into a black 1999 Mercury Cougar.

News
>
TV News
September 16, 2008 09:49:34 GMT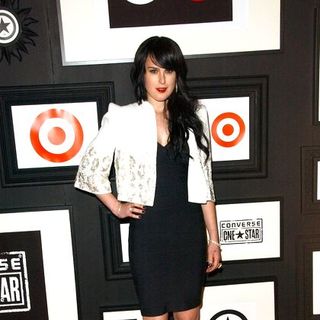 is going to guest appear in "". has reported that the starlet who has recently starred alongside in "" will be tackling a character whose name coincides with the lead character Mac Taylor, played by , on the series' 100th episode.

In the episode to be aired on November 19, she will be one of a serial killer's targets only because her name is Mac Taylor. Apart from this "CSI: NY" part, she has also been set to star in the October 12 episode of another television series "". There, she will be portraying the wife of a soldier who is injured in Iraq.

News
>
Celebrity Gossip
September 16, 2008 09:27:13 GMT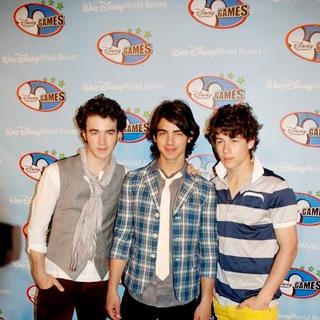 Often becoming the subject of public mock due to their celibacy vows, in fact are not against dating. They, on the other hand, would love to date, but have no time for it.

Speaking about dating and love, told the press, "We love to date, we really do, but it's almost impossible with our schedule." He continued saying, "We're on the road at least 265 days a year so forming any significant relationship with someone is too difficult [and] we really wouldn't want a girl we dated to be a fan."

News
>
TV News
September 16, 2008 08:44:52 GMT
Nearly a week leading to its season premiere, "" has hypened up its promotional effort by letting out a new video. The short footage highlights on KITT, the iconic talking car, and its transformation to a Ford Mustang Shelby GT500KR. It also allows fans to hear , who voices the highly advanced mobile robot in the new series, saying, "Yeah, I'm good."

A sequel to the 1982 television series of the same title starring , "Rider" will follow the adventure of 23-year-old ex-Army Ranger and estranged son of Michael Knight, Mike Traceur, in becoming the new Knight Rider. The series reinvents KITT, which acronym now stands for "Knight Industries Three Thousand", as an artificially intelligence capable of hacking almost any system, transforming into other vehicles and using sophisticated holographic imagery to elude villains.

News
>
Celebrity Gossip
September 16, 2008 08:26:52 GMT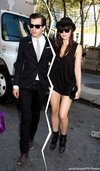 Amidst reports that and have split up, a representative for the English fashion model has confirmed the couple are no longer together. "Yes it's true. They've split," her spokeswoman stated. "However, this is a private matter between Daisy and Mark. There is nothing more to add."

The Daily Mirror which broke the news reported that the pair decided to end their relationship after a heated argument in New York last week, during which Daisy is believed to have told the musician she "had enough" and was leaving him. To that Mark reportedly simply told her, "Fine, leave." The twosome have since then had no contact.

News
>
Movie News
September 16, 2008 07:51:11 GMT

The possibility of reprising his role as the web-slinging superhero in "" and "Spider-Man 5" has been brought up a notch. Recently, Times Online reported that the actor has been working a deal with Sony Pictures for his term on coming back and shooting for the back-to-back movies.

According to the publication, Sony have agreed on one of the supposed clauses for the deal requesting that he is given the early mornings and evenings off to spend quality time with his 22-month-old daughter, Ruby Sweetheart. Times further noted that the "" star is most likely to be earning a whooping $50 million in salary and profit shares from the two films.

News
>
Music News
September 16, 2008 07:48:31 GMT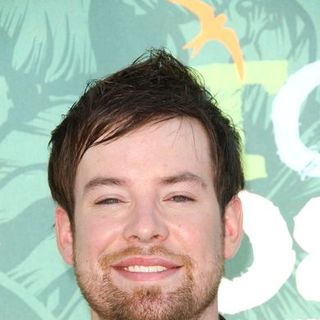 Through people from RCA 19 Records, announces that his new yet-untitled album will hit the market on November 18. The upcoming LP will be produced by Rob Cavallo and will likely include Ed Roland of , Raine Maida of , and Kara DioGuardi as the co-writers for his new materials.

Commenting on the album, David says that he is still keen of working on rock music. "The music is rock and it's pretty undeniably me, which I'm pretty excited about," he states. "There's gonna be some interesting twists and turns ... that will keep people interested."

News
>
Celebrity Gossip
September 16, 2008 07:13:02 GMT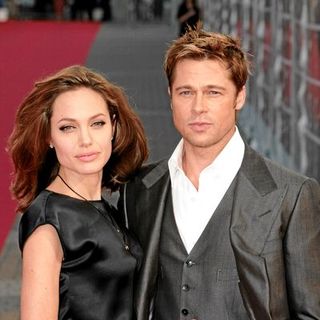 Having donated millions to a number of social causes, and his longtime partner won't stop giving, making a $2 million donation to the Global Health Committee to help fight HIV/AIDS and tuberculosis in Ethiopia, the mother country of their adopted daughter Zahara. Making the donation through their Jolie-Pitt Foundation, the celebrity couple would like the cash to be used to build a center, named after Zahara, for Ethiopian children affected by AIDS and tuberculosis.

Pitt and Jolie, also through their Jolie-Pitt Foundation, helped set up a similar clinic in Phnom Penh, Cambodia, the country from which they adopted Maddox. The clinic is named after the little boy and has provided medical treatment, education and social services to children affected by HIV/AIDS and tuberculosis since it was first opened in February 2006.

News
>
Music News
September 16, 2008 07:07:51 GMT

Grammy-winning singer has revealed the cover art of her upcoming fifth studio album "". The first single from the LaFace/Zomba set is titled "So What". The song is produced by Max Martina and is used to promote 2008 MTV Video Music Awards Latin America, which will be aired worldwide on October 23.

Furthermore, Pink has secured Butch Walker, Billy Mann ,and EG White as her collaborator in the album. "Funhouse" will come out on October 28 as a follow-up for her previous effort "" which has been sold 1.3 million copies in the United States since it has been released in April 2006.