News
>
Movie News
December 24, 2008 04:33:40 GMT

When the legendary pink panther diamond has gone missing for the second time, the bumbling French police inspector, Jacques Clouseau, assembles an international dream team to aid him in solving the case. And, in the brand new trailer of "", one can catch a glimpse of his new team.

Though the footage doesn't exactly introduce each of Clouseau's team members, it can be seen that his team consists of as Chief Inspector Randall Pepperidge, as criminology expert Sonia, as Gendarme Gilbert Ponton and as Inspector Vicenzo Brancaleone. Apart from teasing the other characters in the sequel, the trailer also shares more on the problems caused by Clouseau. One in particular is the blackout of Paris.

News
>
Music News
December 24, 2008 04:08:08 GMT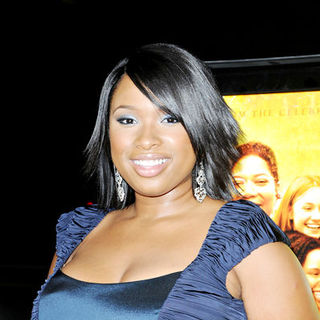 has been confirmed to sing live at 2009 MusiCares Person of the Year gala, marking her first performance since . At the event, honoring musician in recognition of his exceptional artistic achievements as well as his philanthropic work, she is scheduled to sing one of Neil's songs.

Beside lining up Jennifer, the upcoming show, taking place at Los Angeles Convention Center, will also feature live appearance from . At the banquet, the British musicians will also be joined by the likes of , , , Raul Malo and .

News
>
Celebrity Gossip
December 24, 2008 04:07:50 GMT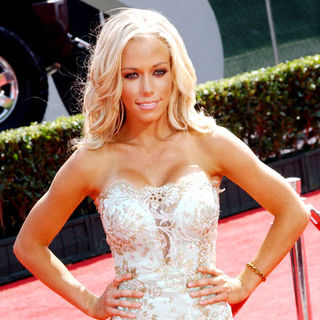 Glamour model , better known as the third girlfriend of Playboy boss Hugh Hefner, has officially confirmed that she will marry her fiance, Philadelphia Eagles wide receiver , on June 27 next year. "I'm waiting for him to come out here and help me plan," she shares to Robin Leach's , about the chosen date. "I'm ready to just get married."

As for the wedding venue, Kendra reveals her nuptials to Hank will take place at the Playboy Mansion. Not spilling the beans on the people who are going to be invited to her wedding, Kendra does mention she is having second thought of having ex-boyfriend Hugh to walk her down the aisle. "I think so, but I don't know yet," so she claims.

News
>
Movie News
December 24, 2008 02:32:16 GMT

The has unleashed the first official image of "". Generally a behind-the-scene photo from the forthcoming sci-fi thriller, it exposes director James Cameron giving a direction to star by pointing at something behind the camera. Displaying the set, the picture reveals that Worthington wears a backpack of some sorts and something on both of his wrists.

Developed using a mix of CGI and live action, "Avatar" was shot with a special 3-D camera developed by James Cameron. Directed, co-produced and written also by Cameron, it sees Sam Worthington starring as the pivotal character, a paraplegic ex-marine war veteran, while , and are among the cast ensemble.

News
>
Celebrity Gossip
December 24, 2008 02:27:48 GMT

Christmas is just around the corner and willing to wish everyone happy holidays, has made public her holiday card. The card, posted on her official site, features two different snaps of the pop singer and her sons; Sean Preston and Jayden James.

In one pic, Britney is seen kneeling in front of a giant Christmas tree, with Sean sitting on her right lap and Jayden on her left lap, holding his truck toy. Britney is seen smiling to the camera. The other snap, meanwhile, sees Sean and Jayden switch their positions with each of them wearing the so-called "Papa's glasses."

News
>
Music News
December 24, 2008 02:25:21 GMT

Two music videos aimed to promote ' new singles "Diva" and "Halo" have been debuted. "Diva" music video is mainly shot in black-and-white scenes, while "Halo" music video is partly filmed in colored scenes.

Starting with a dictionary description of the word "diva", the "Diva" video continues to roll on with a scene capturing Beyonce dancing in robotic movements with two female backing dancers. Nearing the end, it shows her walking into a parking lot, lighting a cigar and throwing the lighter onto a Cadillac loaded with mannequins.

News
>
Celebrity Gossip
December 24, 2008 01:57:14 GMT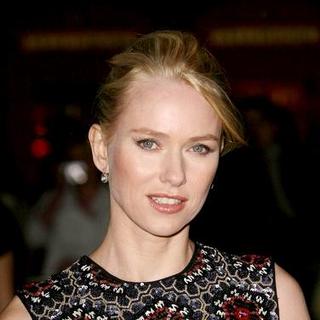 The first pictures of ' second son, Samuel Kai Schreiber, have made their round all over the web. The snaps were taken Tuesday, December 23 when the actress brought the 10-day-old infant out of her Manhattan apartment for an outing with longtime partner and their eldest son, Alexander Pete Schreiber.

In , it can be seen that Naomi kept Samuel warm by wrapping him in a white blanket. The baby boy was also spotted sporting a red cap. Joining the family were their nanny, their dogs, and Naomi's mother Myfanwy Watts.

News
>
Movie News
December 24, 2008 01:53:39 GMT

A brand new trailer of "" has been released. Giving out more footage as well as story to the comic animation than , this new trailer chronicles when and how Susan Murphy grows to 49 feet, 11 inches tall and becomes the "monster" called as Ginormica. The video also teases the time she is first introduced to the other monsters captured by the government.

Beside focusing on Ginormica, this trailer also shows how the clueless and wacky monsters are sent to stop an alien from invading the Earth. Providing a deeper look into some of the monsters, like the time the jellylike B.O.B. flirts with a jello, the end-half of the promo video captures some of the scenes in which the monsters are fighting the alien.

News
>
TV News
December 23, 2008 09:50:08 GMT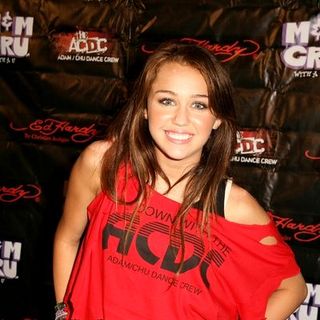 Teen singing sensation is among the A-list stars who rock the annual "Walt Disney World Christmas Day Parade." She serves as the opening act for the parade, singing the popular track "Santa Claus Is Coming To Town."

To Disney 365's reporter, she says she sings the song because she and her family like it. She also shares what she is celebrating for the year 2008.

News
>
Movie News
December 23, 2008 09:47:42 GMT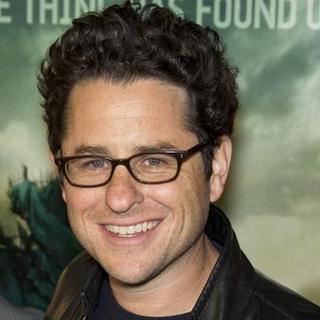 "" will be completed anytime soon. Posting a message on the sci-fi film's official Facebook page, director J.J. Abrams wrote, "We're just making final tweaks to the movie -- we should be totally locked next week. Then we're going to flash-freeze it so it's totally fresh for you in May. I can't wait for you to see the movie."

"The cast is awesome. The action and effects pushed the stunt team and ILM beyond their limits," the man who is also known as "" producer further teased. "I'm so grateful to this cast and crew - and to all of you for your interest and patience. We'll continue to update this page with new info and exclusives, so check back when you think of it. In the meantime, have a happy, healthy, fun holiday!"

News
>
Music News
December 23, 2008 09:37:17 GMT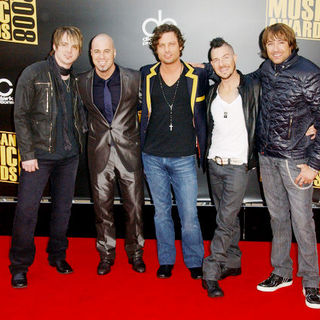 are confirmed to entertain music lovers on FOX's holiday event called "New Year's Eve Live". The band, fronted by 2006 "" finalist , will be performing at the show on Wednesday, December 31 at 11:00 P.M. - 12:30 A.M. ET live; CT/MT/PT tape-delayed.

Joining the rock band to ring in the new year's eve at the upcoming show is 2008 "American Idol" champ . Former 's frontman Scott Weiland and rock 'n' roll band will also be seen at the show's stage, singing some of their hit singles.

News
>
TV News
December 23, 2008 09:36:47 GMT

People TV Watch has just got its hands on an exclusive sneak peek of "" spin-off, "". In support of the upcoming debut of the new reality show, the short clip highlights on the building up tension between the two guys who are close to the series' star, .

Giving more on one particular scene shown in , the video footage displays the moment Whitney's newest love interest and Australian musician Jay, and her former love interest Alex, come face to face with each other in a club. While the two are sizing each other up, Whitney watches the brawl from the sidelines. The video can be seen via .

News
>
Music News
December 23, 2008 08:51:51 GMT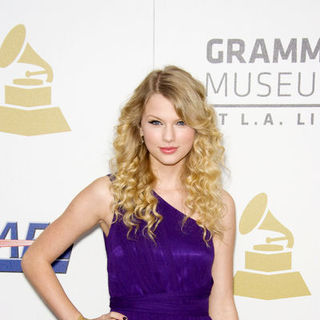 Country music darling made a live appearance at "AOL Sessions", a special avenue of programming conducted by AOL Music. Strumming on her guitar, she delivered such hit singles, as "Fearless", "White Horse", "Change" and "Love Story", all listed on her sophomore studio album "".

During the set, Taylor also managed to spill the beans on her experience of writing a song for her mother. "I started writing it ['The Best Day'] in the summertime last year, and I decided I wasn't going to play it for my mom until Christmas. So I finished the song secretly [and] recorded it completely without her knowing," she said.

News
>
Movie News
December 23, 2008 08:31:44 GMT

A sneak peek into the upcoming action movie "" has been unraveled through the film's international teaser trailer. In the one-minute video footage, it can be seen that goes bald and abominable for his part as FBI Agent Shashank Gates, while plays a completely opposite character as young embassy worker Richard Stevens.

Starting with a scene in which Stevens walks in an alley of a building, the trailer opens with a narrator describing the embassy worker as someone young, ridiculous and determine. The narrator then continues explaining that Stevens thinks that he will team up with an exemplary cop, instead he meets with an over-the-top agent, Gates.

News
>
Celebrity Gossip
December 23, 2008 08:12:18 GMT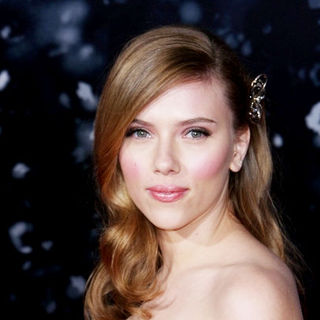 The auction is closed, the bidding war has come to an end, and it is reported that 's used tissue has been sold for $5,300. Identity of the winning bidder is kept under wrap and the money will be donated to the hunger relief charity USA Harvest.

Scarlett's used tissue was put on auction on eBay on Wednesday, December 17, during her appearance on NBC's "" to promote her new movie, "". The auction ended at 21:35:00 PST Monday, December 22.