News
>
Celebrity Gossip
September 19, 2008 02:37:09 GMT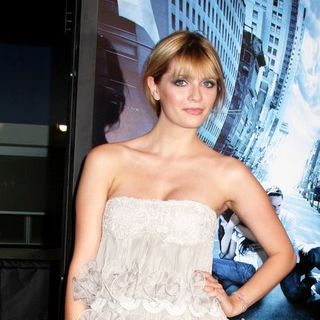 has suffered a wardrobe malfunction Wednesday night, September 17, flashing a breast while leaving a fashion show in London. The actress' breast apparently slipped off her dress while she was hopping into a taxi.

Always one to take chances with her wardrobe, Mischa attended the Fashion For Relief fundraiser, held at the BFC tent at the Natural History Museum in downtown London. During the event she was seen wearing a red-and-gold satin evening gown. She even beautified her look by wearing silver bangle bracelets and leather heels.

News
>
Music News
September 19, 2008 02:33:33 GMT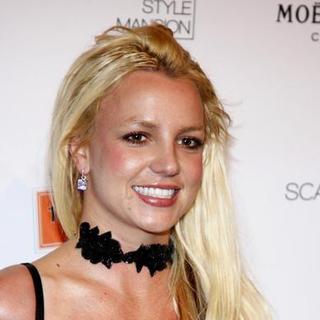 is reportedly approached by ""'s judge, Simon Cowel, to perform her new single, "Womanizer", on the hit ITV1 show in December. An insider from the reality TV show says, "Everyone is thrilled. To have Britney involved is a massive coup."

The insider, furthermore, reveals that people expect Britney to send the rating high in the air with her highly-anticipated music comeback. "They expect ratings to go through the roof when her performance airs," the insider adds in a statement.

News
>
Movie News
September 19, 2008 02:13:40 GMT

"" is more likely far from being developed. While promoting for the DVD/Blu-ray release of "" on September 17, Karen Allen slammed down the idea that another "Indiana Jones" film has been officially discussed.

Quoted by , the actress who portrays Indy's love interest Marion Ravenwood gushed, "Not really. No. I mean, except for fans and, you know, I've had a lot of people say, 'Is there going to be another one?' But no, not officially." She then threw back the question to the press asking, "Do you know something I don't?"

News
>
TV News
September 18, 2008 09:11:33 GMT
The concluding band of celebrities to handout kudos at the 60th Annual Primetime Emmy Awards has been announced. Among the A-listers agreeing to join the festivities are "" stars and , "Sex and the City" actress , "" lead man , and one of "" principal cast .

Other television thesps confirmed to present the winged-lady statuettes include , , , , , Kathryn Joosten and Glynn Turman. In addition, audience will be seeing the pairing-up appearances by comedians, and , and TV stars, and .

News
>
TV News
September 18, 2008 09:04:58 GMT

The new season of "" has been given a sneak peek through a clip of its first episode, "Bzzzzzzz!". The clip will see a spokesmodel for a cosmetic company stung to death with horrible spots all over her body.

Ned, who has the ability to resurrect the dead, wakes up the woman who is badly stung in the corpse room. Led by the incident, Chuck then goes on undercover to investigate the honey-based cosmetic company and discovers that there's more complicated politics inside the office, mainly concerning the relationship between the founder Betty Bee and the new owner, Woolsey Nicholls.

News
>
Music News
September 18, 2008 09:00:49 GMT

Rapper is scheduled to team up with Scottish singer and Guy Berryman of in order to record a fund-raising album as a tribute to surviving indigenous people. Other musicians to contribute in the effort include , , and English multi-instrumentalist musician Mike Oldfield.

Furthermore, in an attempt to support the album, the Coldplay bassists and have formed a new band called Apparatjik. Commenting on their offshoot new band, Guy says, "Everyone asks what inspired us, what we've been trying to steal and what we listened to as we were growing up. The first band I loved was a-ha."

News
>
Celebrity Gossip
September 18, 2008 08:23:33 GMT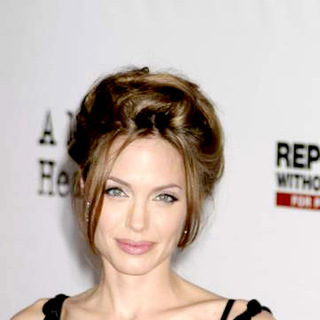 Getting better with age, and are two perfect choices to be featured on the cover of Playboy magazine, the men's magazine's boss Hugh Hefner reportedly said. He is setting his sights on both movie beauties, considering them to be fitting the bill perfectly to become its cover girls.

"We don't go for glamor - what we are looking for is a very natural girl-next-door look," Hugh told Pop Tarts on the criteria he's looking for in a lady in order to be featured on his magazine's cover. "I think that's what set things at the very beginning - what set the Playmate centrefolds apart."

News
>
Music News
September 18, 2008 08:08:48 GMT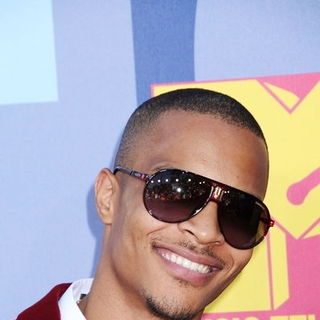 Getting close to the release date of his sixth studio effort entitled "" which will be available in stores on September 30, two new songs from the forthcoming album are unveiled. One of the songs is called "Slide Show" and it is confirmed to feature . The other one is titled "On Top of the World", where he teams up with .

Previously, the 28-year-old rapper was furious over the leak of his first single, "Swagger Like Us". He reveals his disappointment when saying, "That's some bullsh ... I'm beating down the Internet as we speak ... they leaked my record with me and ["Like I Do"] too. Leakage is never a problem I have had. I'm not used to it."

News
>
Movie News
September 18, 2008 08:06:51 GMT

A fresh supply of "" images has been unraveled by Slash Film. Sent by the site's reader by the name of Christopher M, most of the pictures are a close-up look into individual character from The Spirit himself to Commissioner Dolan and female rookie cop Morgenstern. The collection of photos also let out for the first time a shot of what seems to be Plaster of Paris.

Apart from those characters, the pics also exhibit Octopus, Sand Saref and Dr. Ellen Dolan. Moreover, some of the pictures look like to be a cut from the film's scene, like the one in which Ellen and Spirit are buttoning up their clothes when the commissioner walks into the examination room, and the other one where Spirit is tied up in a chair while the scantily clad Paris is swinging her blade toward him with full force.

News
>
Movie News
September 18, 2008 07:17:30 GMT

The first trailer to Charlie Kaufman's directorial debut "" has been uncovered via Yahoo. Providing introduction to the characters, the footage focuses on 's character Caden Cotard and the problems he is dealing with.

The drama film from Sony Pictures Classics follows Cotard, a theater director in Schenectady, New York, whose life seems to be dreary. Struggling with the women in his life and his mysterious condition which shuts down each of his autonomic functions, he buries himself in a new project, striving to create a theatrical masterpiece inside an enormous abandoned warehouse.

News
>
Celebrity Gossip
September 18, 2008 07:17:16 GMT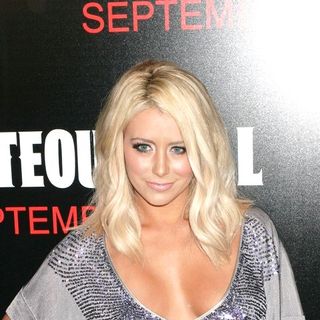 's singer is taking her "bad girl" predicate a notch higher, baring her breasts for raunchy poses for the October issue of Complex magazine. Her cover shoot for the men's magazine sees her being photographed in a sexy black dress that almost exposes her left boob.

Also posing for several other pictures, Aubrey is seen inside the publication posing seductively in a stripper pole, sticking her tongue out to lick the iron while having one of her naked breasts pressed into it. Greater than both pics, the other pic even features her posing only in her knickers, covering her naked breasts with both of her hands.

News
>
Music News
September 18, 2008 07:12:56 GMT

A music video for 's second single called "Skin" has just been dropped. Produced and penned by himself, the song will be listed in his forthcoming ninth major studio effort, "12 Play: Fourth Quarter", which will hit the stores later before the end of 2008 under the courtesy of Jive Records.

Most recently, the R&B singer reveals his plan to make a live appearance somewhere in Africa. "I've got a few tour offers to go to Africa. (My) management is trying to put it all together and make it right," he says.

News
>
TV News
September 18, 2008 07:09:53 GMT

A scene from the new season of "" has been given. The drama series focusing on one of "" alumni, Dr. Addison Montgomery, will open its second season with an episode called "A Family Thing" on Wednesday, October 1 on ABC.

The clip is taken from the part where Addison has a conversation with her love interest, Dr. Pete Wilder during a coffee break. The episode will also tell on how Addison is tested in her friendship to Naomi who conceals the practice's financial problems. Meanwhile, Violet wonders what secret Cooper is keeping from her, while Cooper himself has to decide whether or not to reveal a medical secret to a patient.

News
>
Movie News
September 18, 2008 06:30:18 GMT

Lionsgate Films have premiered the full-length trailer of "". Considerably longer than the , the brand new footage invites viewers to imagine the magical adventure awaiting, teasing with more glimpses into the adventure fantasy film before the movie itself makes its way to the theaters on January 1, 2009.

A timeless adventure tale of imagination, "Inkheart" centers its story on 12-year-old Meggie Folchart, a daughter of a gifted man named Mo. When Mo's ability to bring characters from books to life by reading the books aloud causes him to be kidnapped by a fable book's villain, it is left to Meggie to save him, putting her in a magical adventure that she has only read about in books.

News
>
Music News
September 18, 2008 06:25:49 GMT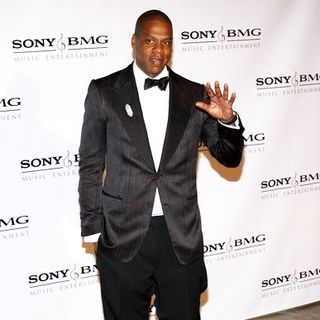 is reportedly hooked up with Norwegian music production house StarGate, to form a new record label. Called StarRoc, the new label is said to mark Jay-Z's global power move in the music industry.

No statement is available to confirm the issue. However, the gossip continues floating in the media with a saying that duo powerhouse StarGate producers, Tor Erik Hermansen and Mikkel S. Eriksen, have reportedly relocated their production studio to Jay-Z's Roc The Mic Studios as part of launching the new company.