News
>
Movie News
November 19, 2007 09:16:53 GMT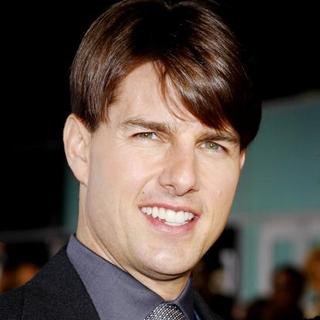 There have been heavy talks that is going to make a cameo in the upcoming comedy "" that is directing, co-writing, co-producing, and starring in. Now looks like it can be confirmed for now that the mega-star is indeed involved as he has been captured on the set for the project last week.

The thing is, Cruise appeared to have undergone a big makeup for the role since he looked pretty unrecognizable on the location. The actor was spotted wearing a fat suit and bald cap along with beard and fake hair chest.

News
>
Movie News
November 19, 2007 08:47:16 GMT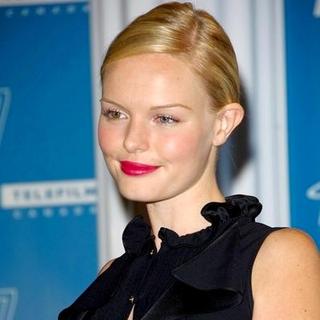 Finally makes a move in promoting the flick, Columbia Pictures has delightfully brought online an initial trailer for -starred "" which Robert Luketic has directed based on nonfiction book "Bringing Down the House" by Ben Mezrich.

Taking a little less than two and a half minutes to watch, the trailer can now be reached through section at AceShowbiz, or you can just check it out below.

News
>
Celebrity Gossip
November 19, 2007 08:05:49 GMT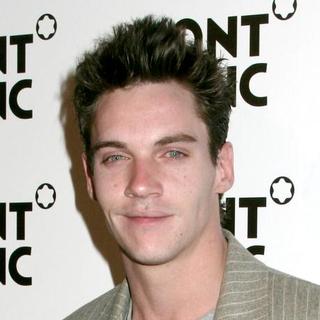 is the next Hollywood entertainment figure who has to, unfortunately, eat the curse of the industry's fame. The Irish actor has been arrested by police after a drunken clash with airport staff, it has been reported.

Meyers was, on Sunday afternoon November 18th, due to fly back to London after his appearance on RTE's "Tubridy Tonight" show on Saturday night November 17th when he was refused permission to board a British Midland. Being told by the airport staff that he was "unfit to travel", he thus had to be escorted to the check-in area by airport police.

News
>
Movie News
November 19, 2007 07:58:24 GMT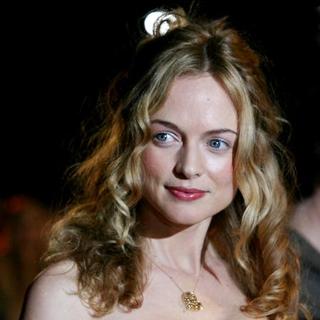 Keeps aiming for low-budgeted production, has scored her next acting stint in an indie satire feature entitled "Son of Mourning", Variety has revealed.

The actress, best known for her role in 1997's "Boogie Nights", is joined by the likes of Joseph Cross, , and in the cast. Story, in the meantime, concerns Cross' character, a dissatisfied ad copywriter who returns home to a resort town in Florida to mediate his parents' divorce. There he unexpectedly gets mistaken for the Messiah, making him has to decide whether to use his newfound celebrity to indulge his own selfish desires or to do some good in the world.

News
>
Movie News
November 19, 2007 07:26:54 GMT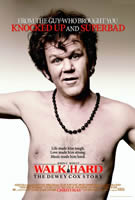 Something new has been unveiled by Columbia Pictures for "" for you to see. That's right, the studio has brought up online an international trailer for the spoof biopic which includes some restricted footage.

Watch the trailer at AceShowbiz's page, or simply check it out down below.

News
>
Music News
November 19, 2007 06:24:25 GMT

Latino trio have put their EP on the market, boasting brand new single 'Give You the World'. The EP is available through iTunes starting from this week.

According to the band's MySpace, the single which is streamed below is also available for free download on . Post this release, the band will perform at New York's Latin Heritage Month Performance that is held on November 28.

News
>
Movie News
November 19, 2007 05:24:41 GMT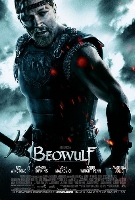 The heroic tale presented in motion capture flick "" has turned out to successfully draw most attention from moviegoers as expected, so surely it's no wonder to see the movie slay the U.S. Box Office over the weekend running November 16-18, 2007.

The Robert Zemeckis-directed effortlessly scooped up a fantastic $27.5 million, forty percent of which came from special 3-D showings in regular theaters and on IMAX screens, pushing last-week champ "" down one slot to number two. Though so, the CGI animated family fare still did pretty well in the competition as it managed to sell $14 million in ticket sales.

News
>
Music News
November 19, 2007 04:50:30 GMT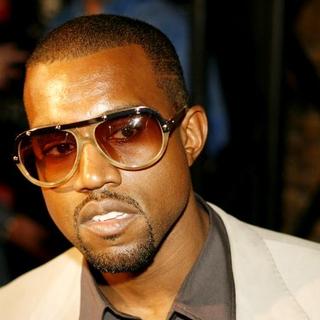 Missing a billed performance at Victoria's Secret fashion show apparently was not enough time for to grieve over his mother's sudden death. The rapper lost control of his tears while performing in Paris on Saturday, November 17.

He may started off the gig at Paris' Le Zenith smoothly but the decision to do his piece 'Hey Mama' for the last song, has driven personal emotion for West. According to AllHipHop.com, the rapper wanted to honor his mother with the song but choked in tears before finishing it.

News
>
Music News
November 19, 2007 04:27:03 GMT

It was time to announce Rap/Hip-Hop category at this year's American Music Awards. Coming out as the first winner from the genre was . They won the title Favorite Band, Duo or Group, beating heavy contenders such as who launched their success through single 'Party Like a Rock Star' and teen heartthrobs group, .

Few minutes later, who performed 'Umbrella' earlier that night, ascended the stage again to take Favorite Female 'R'n'B Artist. Her winning snubbed ' chance to earn a title that night. aka Fergie also added the pressure for Knowles when she took Favorite Pop/Rock Female award soon after.

News
>
Movie News
November 19, 2007 04:21:49 GMT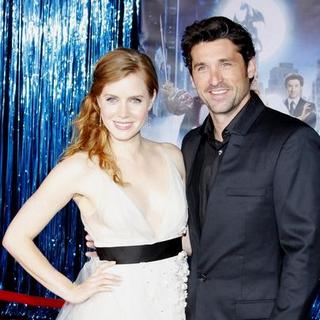 For people flocking around Hollywood's El Capitan Theatre, Saturday night (Nov. 17) probably was more like a moment where fantasy turned into reality as celebrated figures in entertainment industry mingled with fairy-tale characters to mark the world premiere of Walt Disney Pictures' "."

Leading lady made her way to enchant public when she walked down the red carpet in a white J. Mendel gown to pose together with male lead . Joined them were co-stars Timothy Spall, Rachel Covey, , and Marlyn Sue Perry, among others.

News
>
Celebrity Gossip
November 19, 2007 03:44:48 GMT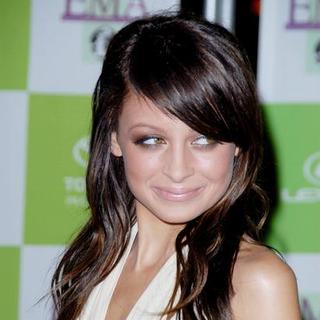 The baby shower held to cheer 's impending motherhood has been kicked off and here we bring you some more details about the event.

First of all is about the theme. It has been reported that the socialite and baby's father Joel Madden had a "Wizard of Oz" themed baby shower in Beverly Hills over the weekend with about 90 people attended.

News
>
Music News
November 19, 2007 03:39:12 GMT

Though a no-show, won his second statuette at 2007 American Music Awards through his album ''. He beat ' '' and 's '' to take Favorite R'n'B Album.

And it looks like the big winner in the event might eventually be DAUGHTRY. The rock band took their third winning when and from High School Musical called their name for Favorite Pop/Rock Album.

News
>
Movie News
November 19, 2007 03:27:44 GMT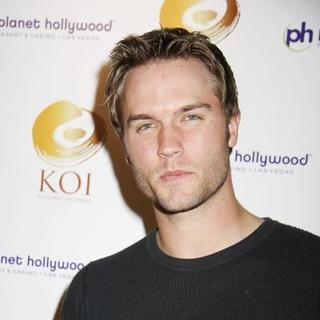 Words are now abuzz that Warner Bros. Pictures has already picked up actors to fill in roles in its fast-tracking "Justice League of America." Numerous movie sites have brought up tidbits saying the names include , , , and .

Porter, recently appeared in Talia Lugacy's "", is said to be billed as Superman while Brody, best known for FOX series "The O.C", as The Flash aka Wally West, the third person to take the identity of the hero. As for Common, the rapper supposedly will play John Stewart/Green Lantern with Palmer to portray Talia al Ghul, the daughter of Batman's enemy Ra's al Ghul, not Wonder Woman as previously speculated.

News
>
Celebrity Gossip
November 19, 2007 03:07:37 GMT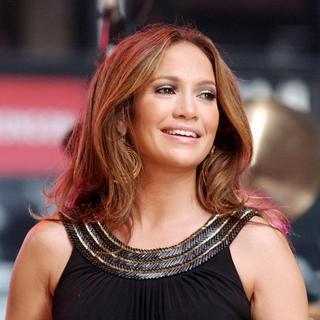 While media reports suggest otherwise, has confirmed that it is all well with her and her pregnancy.

Contrary to widely media reports that she's threatened to put her singing and acting career aside after being ordered to take the things slow due to her being taken to hospital for miscarriage fear, Lopez has through her representative put the brake on the false reports and confirmed that she's "very healthy."

News
>
Music News
November 19, 2007 02:41:11 GMT

More winners are unveiled at the 2007 Music Music Awards. After took his first winning, it was time to announce Favorite Soundtrack Album. Among '', '' and 'High School Musical 2', the very last one triumphed, sending its cast such as up on the stage to take the honor.

Beating and is who snatched Favorite Female Artist. Rock band who have earlier that evening once again back on the stage to take Favorite Artist for Contemporary Music category.