News
>
Music News
January 14, 2009 03:51:56 GMT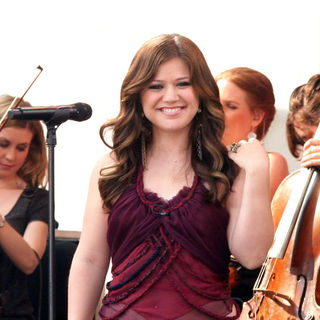 's brand new single entitled "My Life Would Suck Without You" has come out. Premiered on New York's Z100 on January 13, it contains chorus narrating, "Cause we belong together now/Forever united here somehow/You got a piece of me/And honestly/My life would suck without you."

Confirmed to appear in Kelly's fourth studio album "", "My Life Would Suck Without You" is produced by duo Max Martin and Lukasz "Dr. Luke" Gottwald. The track was originally set to be released on January 19 but has been leaked earlier on January 8.

News
>
TV News
January 14, 2009 03:47:41 GMT

The latest webisode of "" has been premiered on ABC.com, taking the scene between the interns and The Janitor. The four newbies are given a note to a meeting in a broom closet where they are led to the private room of Janitor.

In the so-called meeting, Janitor starts rumbling on the rules that the foursome have to agree upon including not projecting any questions. Struck by the authority that the Janitor has, including Ted asking him about the "next appointment", the interns listen to him in awe.

News
>
Celebrity Gossip
January 14, 2009 03:32:58 GMT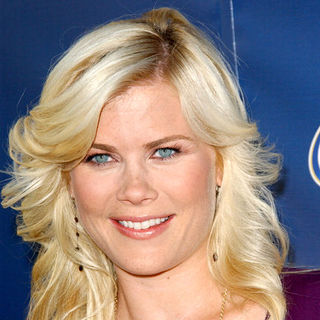 , host of the seventh season of NBC's reality TV show "," has given birth to a baby girl, her second child with husband David Sanov, 12 minutes to midnight on Monday, January 12. In an exclusive report by People, it is confirmed that the infant, weighing in at 6 lb.- 7 oz. at time of birth, is named Megan Hope Sanov.

Telling that "Both mommy and baby - and daddy, too - are doing well," Alison's representative, Carrie Simons, also reveals the actress was "still in hair and makeup from her day on the set!" shortly before she delivered the baby. "It was a very easy delivery, and everybody is great," Carrie adds.

News
>
Music News
January 14, 2009 03:19:39 GMT

will be seen taking the stage of this year's Grammy Awards, making a live appearance. Beside the rapper, another musical act scheduled to sing at the upcoming ceremony is British band .

Previously, and have also been announced to entertain music fans at the Grammys. While there hasn't been any word on what single will be delivered by the Jonas boys, it is confirmed that Katy will be performing "I Kissed a Girl" along with contest-winning videos of her fans singing the hit single.

News
>
TV News
January 14, 2009 03:01:24 GMT

A moderately longer preview of "" episode "You've Got Yale" has been released. It surrounds the arrival of the new Shakespeare teacher, Rachel, to the Constance Billard and her war with the Queen B.

When Blair finds out that she is given her first B of her prep school career, she is determined to show the new teacher how things work in Waldorf's way. Rachel who is young but idealistic, also stands for her root, prompting Blair to launch a "war". Serena meanwhile, bonds with Rachel who is mistaken for a newbie on her first day at the school.

News
>
Movie News
January 14, 2009 03:00:19 GMT
Literally days away from "" theatrical release, Yahoo! Movies has got its hands on an exclusive clip of the DreamWorks family comedy movie. Entitled "Being Rescued", the nearly one and a half minute video previews the scene where 16-year-old Andi, her younger brother Bruce and their friends are in a mission to save stray dogs.

Opening the clip, Andi played by and Dave portrayed by Johnny Simmons come across two stray dogs, one of them is stuck under a fence. After rescuing the pair, another rescue attempt is taking over the screen. This time, the dog rescue crew sets up a scheme which allows them to release a group of captured stray dogs from a dogcatcher's van. Aside from this newly-released clip, "Hotel for Dogs" has previously let out nine other clips.

News
>
Celebrity Gossip
January 14, 2009 02:57:49 GMT

Boxer and Golden Globe-winning actor , widely recognized for his starring role in "," displays his soft side as he's been featured in a new ad campaign for People for the Ethical Treatment of Animals (PETA) with his beloved Chihuahua, named Jaws. Doing the ad, the star helps the organization's effort to spread the words on the importance of spaying and neutering pets.

"Have the cojones to fix your dog," so read the caption that accompanies Mickey's PETA ad. "When dogs get knocked up, puppies get put down because there aren't enough homes for them."

News
>
Music News
January 14, 2009 02:40:23 GMT

A music video for 's new single "Us Against the World" has been debuted. Shot during the daylight in a desert, it features her all alone in the dry area. Becoming the last person existing on Earth, she is seen tiptoeing into the footprints on the sands left by her lover. At the end, a man approaches from distance and the two meet in a huge hug.

"Really, I'm on my own and I'm searching, and finally he comes to me. I don't know where he's been, and he comes back to me. It's very timeless," Christina told MTV over the theme carried by the video. "When you see it, it's nothing like anything you'd see now. I want to be iconic in every music video that I do. I want to make a mark. This is very different."

News
>
TV News
January 14, 2009 02:36:22 GMT

A massive change in programming is being conducted by FOX. After giving another chance to "", the network axe their long-running series, "" that fails to increase the rate when it entered the fourth season. The decision came in tow with the plan to bring in more comedy to their line-up.

FOX Entertainment president Kevin Reilly announced that they will give a seal of approval for five new comedy pilots next week and that they will need the space to squeeze them in. "Prison Break" that had an average of 12.1 million viewers in the first season, will have its final showdown this midseason. "The show is just played out," Reilly explained.

News
>
Movie News
January 14, 2009 02:19:22 GMT
Rumor has it, is going to be 's mentor in the modern version of "The Karate Kid", "Untitled Karate Kid Remake". Breaking the possible casting news is , stating that the kung-fu movies icon will take on Pat Morita's Mr. Miyagi role in the new project.

The speculation of Chan tackling Miyagi role could be true since previously the movie's producer has shared to MTV that the movie will be set in China. "We're making it with the China Film Group, so it'll be based in Beijing," the "" actor said. "Mr. Miyagi was originally Japanese, so there'll be a Chinese adaptation to it."

News
>
Celebrity Gossip
January 14, 2009 02:18:13 GMT

A few more details concerning the split of and have been revealed soon after her representative confirmed the twosome has ended their relationship just before the holidays, but are still good friends. And while the representative didn't disclose on when exactly the pair ended their romance, a source has told US Weekly that they split just before Christmas.

"He has a lot of options and wants to explore them," another source revealed on the reason behind the couple's separation. "He doesn't want to be tied down." The source emphasized, "They didn't want to make a big deal about it," when talking about how David and Kimberly deal with their failed relationship.

News
>
Music News
January 14, 2009 01:56:10 GMT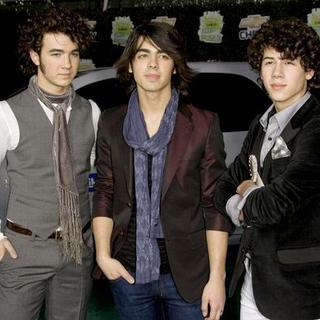 have the right reason to be of the 51st Annual Grammy Awards as they have been signed up as a musical guest at the show. They will be performing at the star-studded event on February 8 at Los Angeles' STAPLES Center.

On their Grammys performance, the Jonas boys are speculated to deliver either "Love Is on Its Way" from their upcoming movie "" or "Tonight" from their latest studio LP "", according to . However, the band's management team hasn't given any clue on what single the threesome will be playing at the concert.

News
>
Celebrity Gossip
January 14, 2009 01:52:21 GMT

Welcoming the arrival of their second daughter last Tuesday, January 6, it wasn't until Tuesday, January 13 that and revealed the name of their newborn baby. The couple had his spokesman, Shawn Sachs, confirming that the celebrity parents named their baby girl Seraphina Rose Elizabeth Affleck.

No explanation was offered for the name, where it is derived from or what it means. It was also not mentioned on why the pair decided to pick the name.

News
>
Celebrity Gossip
January 13, 2009 09:15:16 GMT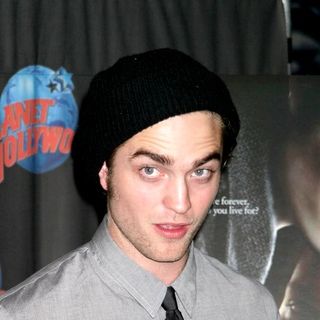 Having many fans and being considered as ladies' man, insists he doesn't consider himself as a role model or even feel the need to become one. OceanUP cites the British heartthrob as telling Frida magazine, "I don't feel that I have to be a role model for the fans. That I have to change my way of living in anyway."

About his statement, he explains, "It's not like it is for and , in Harry Potter, who have positive roles. I play a vampire, and I don't think there's many who expect goodness of them." He jokingly adds, "I am supposed to be evil, haha!"

News
>
Celebrity Gossip
January 13, 2009 08:41:02 GMT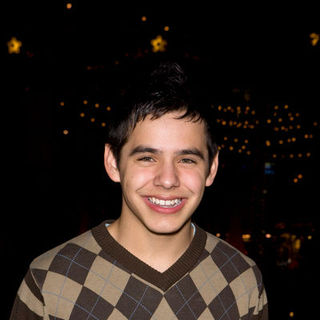 Pop singer , who has sung a number of love songs, has no hesitation to publicly admit that unlike many other guys at his age he is "still waiting for the right moment" for his first kiss. "I think so many people want to rush things, they want to rush hanging out, they want to rush making out, and then it's like they don't even know the person they're with," so he shares his perception about first kiss to Seventeen.

He goes on talking about some points he knows about girls and guys in common. "I think girls get a bad rap for being emotional all the time. But I think a lot of guys are too. A lot of my guy friends, they really feel things deeply," he says.