News
>
Celebrity Gossip
December 26, 2008 04:44:32 GMT
Goth rocker took to his MySpace page on Christmas day to send some holiday greetings and put the brake on the circulating rumors stating he has a new girlfriend. He, moreover, also addressed the claim that he is going to have a collaboration with for his new album.

"Announcement from MM," read the title of Marilyn's post. "Ladies and gentlemen, I'd like to make an announcement. the rumors that I found a 'replacement' for Evan, or that I have a new girlfriend are absolutely not true," he wrote.

News
>
Music News
December 26, 2008 04:32:23 GMT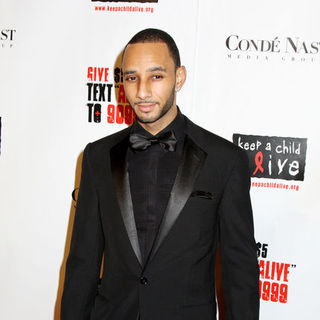 steps up saying that the song, he has submitted to for the Detroit rapper's upcoming album "", is not "Stan Part 2". He says, "That's not the title of the song."

Swizz, furthermore, claims that there isn't such song for the album. He clarifies, "That's what I said the song felt like. We didn't sit down and agree that this was the title ... I'm not in the studio [with him] ... Everything that we're doing is over Pro-Tools."

News
>
Movie News
December 26, 2008 04:01:55 GMT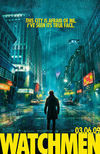 A number of "" huge fans have signed petition to show their disapproval of The 20th Century Fox's winning over Warner Bros. Pictures for the distribution rights of the adventure-fantasy flick. The encounter would likely affect some of Fox's biggest upcoming films as fans have started threatening to boycott the studio's "" and "."

"I solemnly swear: if Watchmen ends up on the list of great movies that almost made it, I will be leading the charge to make Fox PAY. I will slam every one of the crap movies and TV shows they put out, and use every bit of my blogger-power (it's about 3/4 as potent as flower-power) to downright brainwash every suggestible reader into boycotting any movie released by 20th Century Fox until Watchmen sees the light of day," Vic Holtreman of writes. "(Sorry Wolvy, you'll be my first victim. Just to let these stuffed-suits know I ain't playing!) Fox will come to learn the TRUE meaning of the word 'backfire,' and I think I speak for a great many Watchmen fans when I say that."

News
>
Movie News
December 26, 2008 03:28:44 GMT

and are lined up to make a presenting job at 2009 Golden Globe Awards. In doing their duty, the two stars will also be joined by another actor , who plays Dr. McPhee in upcoming movie "".

The Golden Globe Awards, produced by Dick Clark Productions and the Hollywood Foreign Press Association, honors the best in television and film in 25 categories. The show will take place at The Beverly Hilton on Sunday, January 11, 2009 and will be broadcast live by NBC from 8 P.M. EST. At the event, director/producer Steven Spielberg will receive Cecil B. DeMille Award for his contributions to entertainment.

News
>
Movie News
December 26, 2008 03:16:23 GMT

Regardless its box office success in the U.S., "" won't be screened in cinemas in China, Warner Bros. Pictures have officially confirmed Wednesday, December 24. "Cultural sensitivities" has been cited as one of the reasons behind the issue.

In a statement the studio emailed to AFP, it was stated, "Based on a number of pre-release conditions that are being attached to 'The Dark Knight' as well as cultural sensitivities to some elements of the film, we have opted to forego a theatrical release of the film in China." Though so, there were no further details mentioned about the "cultural sensitivities."

News
>
Movie News
December 26, 2008 03:01:55 GMT

A box office preview has been released by Entertainment Weekly in time with the four-day holiday weekend, giving a peek at the 5 highest grossing movies opening on Christmas day. Walt Disney Pictures' comedy-adventure-fantasy "" came on the very top spot, taking in $33 million in ticket sales despite critics' negative review.

Also having a good opening at the U.S. theaters was and -starring flick, "". The Fox 2000 Pictures' comedy earned $28 million, thanks to Aniston's GQ nude cover shoot which was claimed to have helped boasting its ticket sales.

News
>
TV News
December 26, 2008 02:36:01 GMT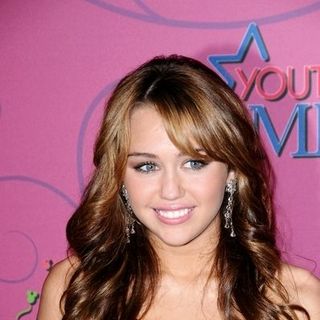 Billed to be the opening act at this year's "Walt Disney World Christmas Day Parade," took the stage, singing what she previously claimed as her and her family's favorite Christmas song, "Santa Claus Is Coming To Town." She delivered a performance before many screaming fans.

Miley was joined for the yearly "Walt Disney World Christmas Day Parade" by who sang "Joy to the World" and "We Three Kings." Winner of the 7th season of "", , was the other star who took the stage. He sang the popular hit "Have Yourself a Merry Little Christmas."

News
>
Music News
December 26, 2008 02:04:55 GMT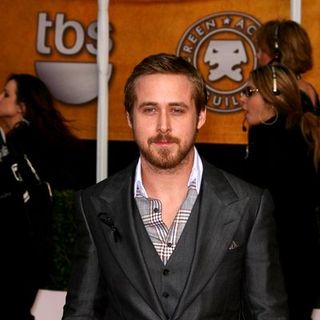 A music video, aimed to promote a single called "In The Room Where You Sleep" from 's band Dead Man's Bones, has come out. In the music video, the "" star sings the ballad song with the Silver Lake Conservatory of Music Children's Choir contributing their vocals on the hook.

Shot in black-and-white scenes, the video also sees Ryan strumming some piano riffs and his bandmate Zach Shields playing his drums. Meanwhile, the children of the choir are shown standing next to them donning Halloween costumes. Among them, there is a kid dressing up as a werewolf and mummy.

News
>
Celebrity Gossip
December 26, 2008 01:48:50 GMT

Celebrity parents and have on Thursday, December 25, debuted the first picture of their baby boy, Bronx Mowgli Wentz, on his website. "Happy Holidays to all of our friends! Love Pete, Ashlee and Bronx," the holiday e-card read.

"We decided to share the best gift we could ever receive with you: Bronx Mowgli Wentz," Ashlee and Pete continued writing in accompaniment of the e-card, adding "We couldn't be happier." They went on stating on , "And in the spirit of the holidays, we'd like to encourage you to give on your own. Below is a list of worthwhile charities that need your support: , and ."

News
>
TV News
December 24, 2008 10:11:11 GMT

The preview to the 11th episode of "", titled "Bound", has been unleashed. It begins with a scene showing two men pushing a bed with a woman being tied on it, into a room.

Stopped at one point in the room, one of the men, the old one, is seen touching the woman's cheek with his glove-covered hand. "Who are you?" the voice in the preview says. "What do you want? Are you going to kill me?" After that, the old man and the other one, who is younger, turn the bed over.

News
>
TV News
December 24, 2008 09:49:49 GMT

sits down with TVGuide to talk about her role as bad girl Gretchen Morgan in "" season four. "I'll give myself extra credit for that!" she says during the interview.

When asked if the series goes on another season and she could resurface, she answers she would love to see Gretchen breaking out of the women's prison. "Yeah! [Laughs] That would be great," so she states.

News
>
Movie News
December 24, 2008 09:40:21 GMT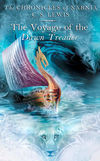 "" has faced an upsetting news before it even begins filming. On Tuesday, December 23, both Walt Disney Pictures and Walden Media have confirmed that the third "Narnia" movie will have to move on without the mouse house supporting its production.

Choosing not exercising its option to co-produce and co-finance the sequel to "", the studio pointed out on budgetary and logistical reasons. Still, they do not elaborate more on those reasons. Due to Disney's exit, Walden reportedly will look for other partner, which most likely candidate for the moment is said to be the 20th Century Fox.

News
>
TV News
December 24, 2008 09:27:12 GMT

Celebrating the coming new year, MTV brings forward the third season of its popular TV show "." The dancing competition, which is hosted by , is scheduled to premiere on Thursday, January 15.

Hip-hop artist , former member of , JC Chasez, and hip-hop choreographer Shane Sparks, will all reprise their roles as the show's judges. Besides, the show will also have the same format with the previous two seasons.

News
>
Music News
December 24, 2008 08:46:47 GMT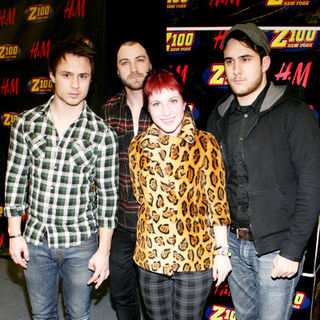 Following the success of "" soundtrack album, which debuted at number 1 on Billboard Hot 200 Albums chart, selling 164,700 copies in its first week in stores, reveal their excitement to be part of "Twilight" sequel, "New Moon". Guitarist Josh Farro tells OK! magazine, "We're not campaigning, but we'd love to be part of it."

Commenting on their involvement in crafting "Decode" and "I Caught Myself" for "Twilight" theme songs, singer considers it as "a phenomenon." She says, "We're just thrilled to be a part of it. Our fans were part of our following before we blew up, and I think it means something to them, too. It's opened a whole new world, and it definitely means a lot for our career. It's changed a lot."

News
>
Movie News
December 24, 2008 08:45:45 GMT

An exclusive clip of "" has been put forth by MTV. Focusing its attention on ' titular character, the short sneak peek to one particular scene in the comedy movie displays the time Paul Blart comes across the baddies in one of the mall's stores.

Unaware of the fact that the two men have ill intention, he at first warns them that the mall has been closed and offers his escort to the nearest exit. But, when one of the thugs puts out his gun, he realizes that he is in so much trouble and thus runs as fast as he can using his Segway away from the bad guys, who are chasing him using bikes.