News
>
Movie News
February 09, 2009 02:16:36 GMT

Having become one of the awards' season favorites, "" once again showed its domination at the 2009 Orange British Academy Film Awards (BAFTA). On Sunday, February 8, at a gala ceremony held in London, the drama movie about a poor Indian orphan who gets a shot at winning millions in a television game has collected seven trophies, including Best Film.

For the Best Film title, "Slumdog" bested over "", "", "" and "". It has also scored Best Director for Danny Boyle, Best Music for A.R. Rahman, Best Cinematography for Anthony Dod Mantle, Best Editing for Chris Dickens and Best Sound.

News
>
Music News
February 09, 2009 02:10:29 GMT

More winners were unveiled at this year's Grammy Awards. Announced by and , British band received Song of the Year title for their single "Viva La Vida", which is taken from their fourth studio album "".

After the announcement of Song of the Year, took the stage accompanied by country music singer . Sitting on high chairs, the two teen singers delivered Taylor's hit single "Fifteen" during an acoustic set with Taylor strumming her guitar.

News
>
Music News
February 09, 2009 01:38:09 GMT

Live from STAPLES Center in Los Angeles, was handed the prize of Best R&B Album. Announced by , her won over 's "", 's "", 's "" and 's "".

After that, 's single "Stay" was revealed as Best Country Performance By A Duo Or Group With Vocals. The award was announced by and .

News
>
Music News
February 07, 2009 07:45:37 GMT

"Magic Man", the brand new track performed by has been found. Containing mid tempo sounds on the hook, it is confirmed as one of the new materials in his forthcoming sophomore studio effort "".

While "Round 2" is due for U.S. purchase on February 24, the album's first single "It's Yours" has been available for free stream on his official website since November 2008. "It's Yours" music video, which was directed by Jonathan Mannion, has also been premiered since January 2009.

News
>
Movie News
February 07, 2009 07:43:52 GMT

A first look into "Push: Based on the Novel by Sapphire" has been put forward. In the one-minute video footage of the Lee Daniels-directed drama, it can be seen that 's Mrs. Weiss tries to dig up the truth behind the relationship between 's Clareece 'Precious' Jones and her father.

Talking about her role in the movie during a press conference, Carey said, "Lee was encouraging us to go there. He was encouraging us to continue to go as deep as we could and to kind of just throw everything aside and really have an experience." She further added, "This should be required and the people should have to see this because people that don't know that this exists within the world, they need to be educated about it. And I think kids growing up, seeing something like this, this will change. This will help change and help take us to where we need to go."

News
>
TV News
February 07, 2009 07:24:55 GMT
"" is getting closer to the end and a preview for next week's episode called "No Exit" is readily available. The official synopsis is not yet revealed but looks like the final cylon, Ellen Tigh, will take action of what she knows. The sixth episode before the show wraps up will air February 13.

Kate Vernon who plays Tigh recently told TV Guide that she returns to the show "to reunite with my husband in the good old-fashioned way." Tigh was revealed as the fifth and final cylon on the January 16 episode of the show. "Some of my friends who are die hard fans are indignant that I didn't tell them," Vernon said, "and they're thrilled that I am the Cylon."

News
>
Music News
February 07, 2009 07:04:46 GMT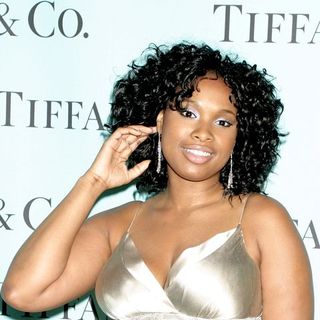 Beside being signed up for the gala ceremony of this year's Grammy Awards, has also been tapped for "a surprise duet" at a pre-Grammys gig honoring music mogul Clive Davis. Unfortunately, it still remains a top secret with whom she will be joining forces.

In addition to having Jennifer Hudson, the Saturday night, February-7 bash to be held at the Beverly Hilton will also feature live appearances from , and . Rehearsal for the show has been conducted on Thursday, February 5.

News
>
Music News
February 07, 2009 06:19:10 GMT
A music video aimed to promote 's single titled "There Goes My Baby" has been premiered. It follows dating a girl he loves and at the end of the video, he is seen tying the knot with her.

"There Goes My Baby" is a song produced by for Charlie Wilson's upcoming fourth major studio album "". The song has been released since October 2008, while the effort will arrive in U.S. stores on February 17.

News
>
TV News
February 07, 2009 06:18:08 GMT

More light is shed for the big finale of "" that will bring back two of its major stars, and . In an article published Friday, January 6, People magazine quoted Marguiles as saying that the chemistry she and Clooney had, still applies in the reunion filming.

"It's been nine years and it was like we'd never been apart," Margulies told her eyebrow stylist Ramy Gafni at his RamySpa in Manhattan. Gafni added, "She said, 'The chemistry was still there.' She said she loves him to pieces and that he's such a great guy."

News
>
Celebrity Gossip
February 07, 2009 06:14:05 GMT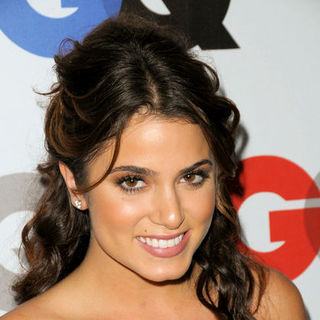 makes no attempt to hide her praise for "" co-star , telling 944 Magazine's Young Hollywood issue, "I respect him a lot. He's a fascinating, multi-talented human being." Also sharing some of her other personal issues, the actress goes on to dish about her celebrity crushes and favorite food.

"Pre-surgery ," Nikki mentions one of her old-school celebrity crushes. "Gregory Peck and in 'Butch Cassidy and the Sundance Kid'", she then adds.

News
>
Movie News
February 07, 2009 06:11:27 GMT

has been deemed to be the most likely candidate to replace in "Nottingham". In the latest news regarding the possible casting, The Telegraph suggested that Blanchett could be stepping closer to landing the role of Maid Marian alongside , who has been set to play both Robin Hood and Sheriff of Nottingham.

The trade based their report on 's comment at the on Wednesday, February 4. "I think Cate Blanchett is set to take the Maid Marian part," said the actor who has reportedly signed up to play Sir Guy of Gisbourne in the movie. "She is a wonderful actress and it would make it a much classier film if she was in it."

News
>
Celebrity Gossip
February 07, 2009 04:52:17 GMT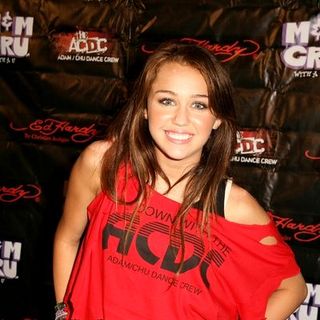 Asian-American group OCA, which accuses to have offended the Asians as , is blaming the teen star for not issuing "fuller apology" when she recently addressed the controversy. "It's not a real apology. We're not backing down," George Wu, Executive Director of the OCA is quoted as telling Celebuzz.

Wu further claims, "The picture is offensive and now this statement is inadequate," when referring to Miley's response which she wrote in a blog on her MileyWorld on Thursday, February 5. Miley herself has not yet commented on Wu's statement.

News
>
Movie News
February 07, 2009 04:44:26 GMT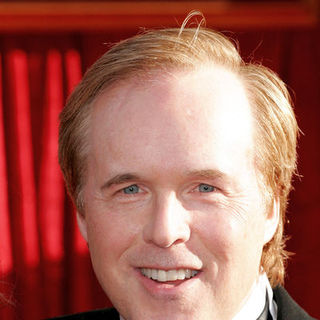 While attending the premiere of "", director Brad Bird made time to talk about his upcoming project, "", as well as Pixar's "". Opening up to Latino Review on how far along is "1906", the 51-year-old filmmaker confessed that though he is still working on the script, the pre-production phase has begun.

"We're looking at places to shoot it. The script I'm still working. it's a really hard script to write," the two-time Academy Award recipient explained. "And mostly because there are so many interesting things going on in that place and that particular period of time that anytime you're going towards something, you're going away from 5 other cool things. So it's been really hard for me to write. but I think it's going to great. and we'll see IF they have the courage to make."

News
>
TV News
February 07, 2009 04:40:08 GMT

Things are shaping up for the "" remake. After a confirmation of "" producers, Todd Slavkin and Darren Swimmer, taking the job as the show runners, characters who will replicate the original ones are introduced via .

There will be David Patterson, a Melrose royalty and the son of Jake, who occasionally dates PR with a sharp tongue, Ella Flynn. There's also Jonah Miller who is obsessed to become the next Kevin Smith and has a schoolteacher fiancee named Riley Richmond. A hippie recovering from alcohol addiction is found in Auggie Kirkpatrick while a med student struggling with financial situation is found in Lauren Bishop. Another one is Violet Foster who is described as a "sex kitten" from a small town.

News
>
Music News
February 07, 2009 04:39:06 GMT
Cindi Berger, the publicist for , steps forward right after Jessica's disastrous live performance, saying that the singer "had an off night." Cindy further adds, "She's a perfectionist, and wanted to start some of the songs over. She always wants to give her best performance to her fans."

Jessica Simpson has reportedly forgotten some of the "Come on Over" lyrics during her opening set for in Grand Rapids, Michigan. "My voice is weak tonight and I feel so vulnerable onstage," so she claimed as reportedly fighting back tears.